It truly takes a village to make a cruise the experience that it is and at Carnival, the crew member who takes on a lot of that responsibility is the cruise director. Cruise directors are responsible for guest interaction, behind-the-scenes coordination of all entertainment and safety protocols. They work long hours, but you could never tell by the way they keep the party going!
Our favorite Carnival cruise director, Jonathan "Cookie" Adams, always goes the extra mile for the fun on ShipRocked. ShipRocked is a unique music charter that happens annually where rock music fans take to the high seas for a week of music and adventure onboard the ship and at Carnival ports of call all across the Caribbean Sea.
We caught up with Cookie to talk about life as a cruise director for Carnival, his favorite ShipRocked memory and the Carnival run you need to take if you want a really unique travel experience. 
What is the job of a cruise director on Carnival?
It's our job to take you to a whole other world and element, helping you forget about the real world and enjoy the life you deserve. We are here to entertain to the max. It's a great feeling to know we can add to the experience of your vacation by hosting a game show, trivia or party. We love just seeing people smile and laugh. That's what I personally think the job title entails. 
How long have you been doing it?
Oh, sweet baby Jesus. I have been with Carnival for eight years, going on nine actually. It's been five years as cruise director. I wouldn't change anything about my experience. Probably one of the best experiences of my life.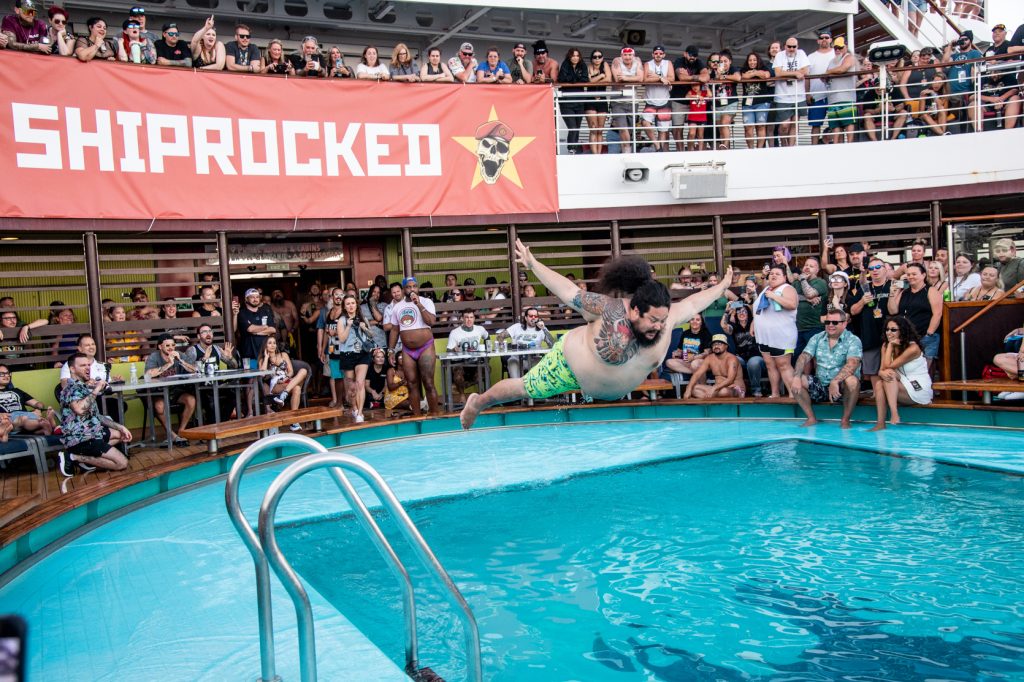 What's your favorite port of call?
Oh, now this is where I get stumped. I don't have a favorite port, but I have a favorite run. We do this thing called a crossing cruise twice a year where we take this ship from Alaska to Australia and Australia back to Alaska. 
I want on it!
Yeah, definitely. When I tell you what I'm about to tell you, you'll be like, wow! You start in Seattle, take you all over Alaska, we drop one voyage off in Vancouver, Canada, pick up a new voyage. We have five sea days. We do the east point of Hawaii and we end at Honolulu. In Honolulu, we have an overnight. We pick up all the Australians the next day and I think we have like five more sea days. And then we hit Tahiti, Bora Bora, Fiji, and then like five more sea days and we dock right next to the Opera House in Sydney. 
That cruise is like two years long. I'm just kidding. It's 30 days. You have an equator crossing party where everybody on the ship comes out and the captain brings all of his bridge officers down. They throw beans, rice and eggs and all the officers and everybody on the ship has to kiss the fish before we cross the equator. It's a huge fish and everybody has to kiss a raw fish. Yeah, it's a lot. It's crazy.
Oh, my God, I love it. I didn't even know that was a thing.
Yeah, it is.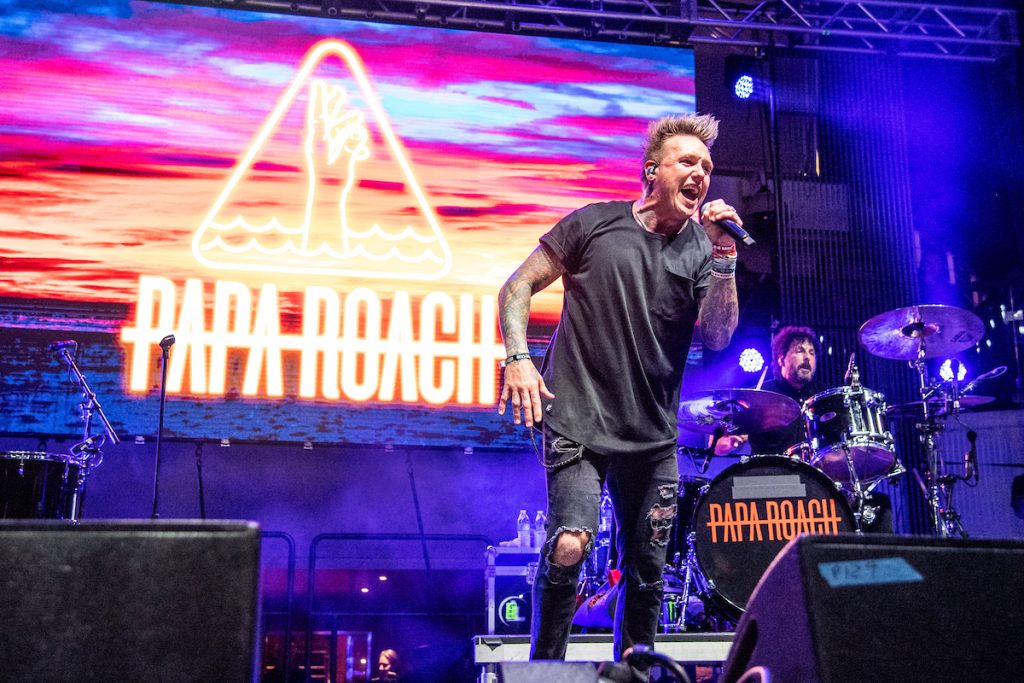 What's your favorite ShipRocked memory or moment?
Papa Roach was playing on the Lido deck. I'll never forget this moment. I think it was the last night of the cruise. The bass was so heavy that the whole Red Frog Bar collapsed and the party kept going. And it never affected anybody. The bartenders were still making drinks even though the whole ceiling had caved in. Everything just dropped and they were still back there making drinks, keeping the party going. Like, it was such a good time and no one was hurt.
How is doing ShipRocked different from your normal cruise? 
I will say this. I love my normal cruise, but ShipRocked is an energy that can never be matched because everyone here treats everyone like family. If you're new, if you're a survivor, if you haven't been in a while, it doesn't matter; it is a true family atmosphere here. 
People are just so carefree about life. They're just like, yeah, whatever. We're just here to party, have a great time and the bands are just part of the family, too. They walk around, they greet everyone and they say hello, they hang out. I feel like the little brother to all these bands because they know me and they're like, hey, and I'm like, hey, boo! I'm like, that's my cousin. It's just a great family atmosphere.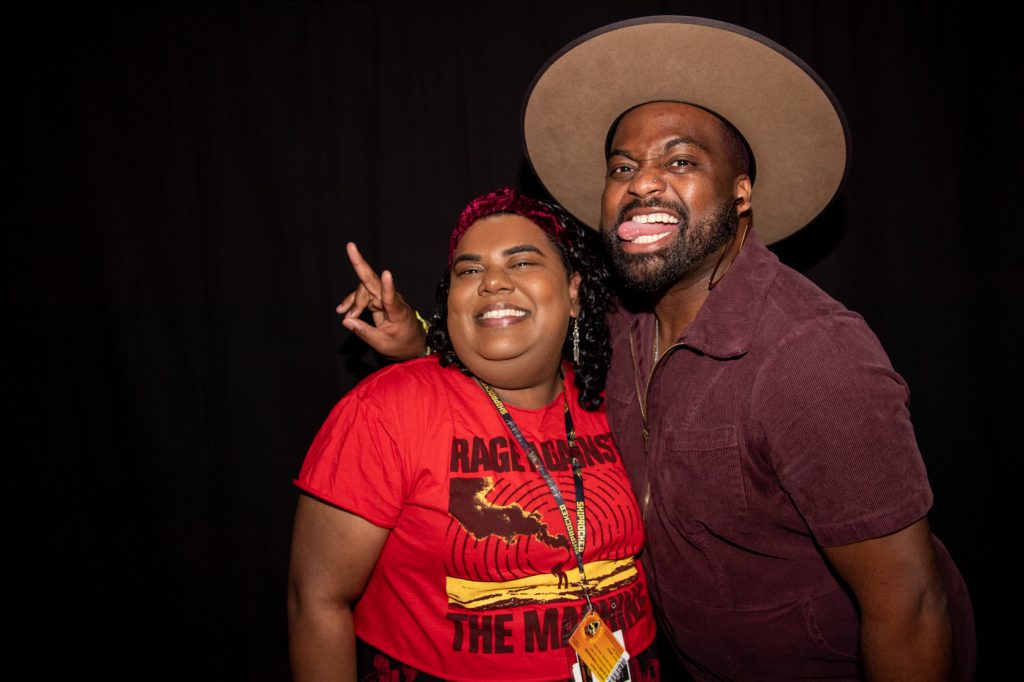 What is your favorite food on the ship?
I'm on a diet. I've been on this diet for three years now. I haven't seen any results, probably because I keep ordering room service. I will say from room service last night I ordered some chicken wings and some shrimp. At the end of every cruise, I go to Steakhouse and get the filet mignon cooked medium.
I love the molten chocolate cake.
Yo, have you been on the newer ships? Sweet baby Jesus. Get to these new restaurants we have coming in on Carnival. Like Chibang on the Celebration of Mardi Gras. Insane. Insanely good.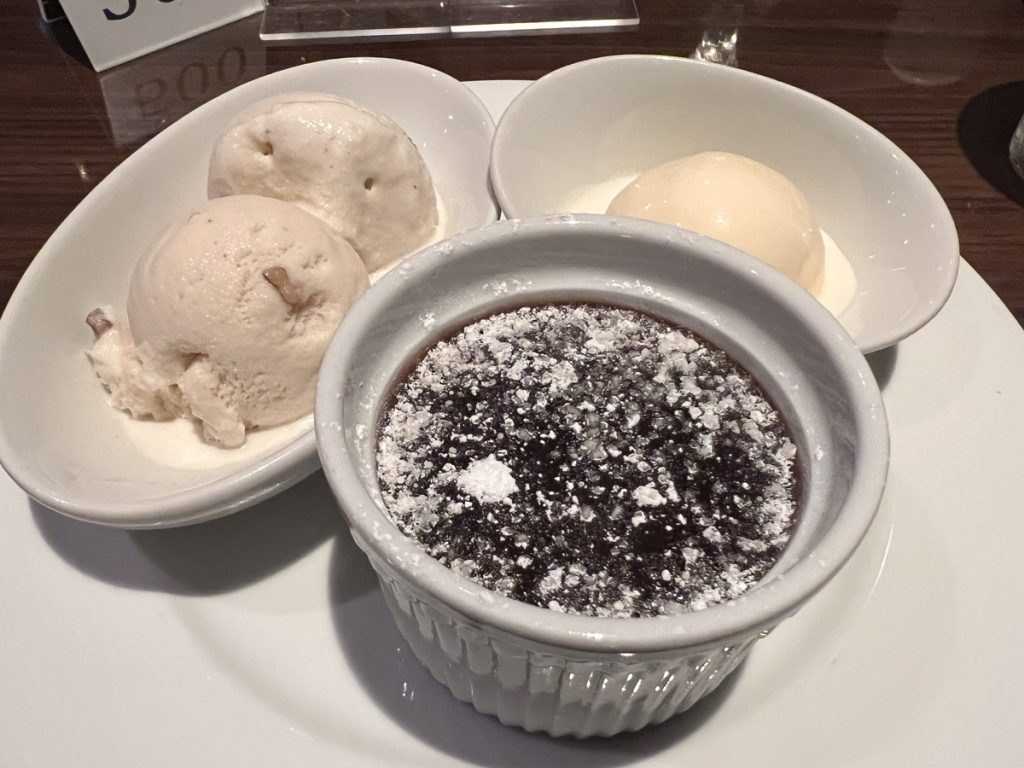 Okay. Where are you from?
Born and raised in Montgomery, Alabama. But I just moved out of Houston, Texas. Now I'm trying to decide if I want to go to Georgia or California.
What's the perfect day in Houston?
No traffic. Perfect day weather is under 100 degrees, under 80 degrees actually. I like when it rains. I'm the kind of guy that likes when it rains. Just cut the AC down, grab a blanket, put Netflix on and just chill, baby. Order Papa John's, make it even better.
What's your perfect vacation day, since your whole life is a vacation? I want your job, by the way.
Listen, you better be ready, because as you can see, we've been partying so much here that I have lost my voice. Just a chill day with my mom and dad. I don't get to see them but like, twice a year. Just seeing my friends and family that I don't get to see. We get together around a big table, laugh and catch up. I'm the one that's always missing out, so that's the perfect vacation day for me. 
We love Cookie so much and can't wait to see him again on the next Carnival cruise!