ShipRocked Music Cruise, like most music cruises, is a floating festival in the middle of the ocean. We have covered ShipRocked since 2012 and wanted to share some of our favorite photos of the awesome musicians who have graced the stages.
There have been so many memorable sets and collaborations over the years that can only happen during a floating festival at sea! Check out some of our favorite photos and moments with many of your favorite bands onstage!
2012
The first set of the first ShipRocked (in 2012) I've ever attended was graced by Godsmack on stage. The group performed a stellar acoustic set on the dreamy deck stage on the open seas. It was also the first time I saw Samantha ShipRocked (a two foot Barbie doll with blonde hair and killer outfit) who sat on the side of the stage during Godsmack's performance. (Liz)
2014
One of the coolest concert moments of any cruise of event I've been too was during a Sevendust set at Shiprocked 2014. Frontman Lajon Witherspoon invited a young woman onstage named Kelly Skeuse who happened to be a sign language interpreter. She crushed signing 'Face to Face' to round out their set and gave Lajon a run for his money when it comes to charisma! (Liz)
2015
2015 was my first ShipRocked experience. I was immediately hooked on the whole whole experience from the moment that the boat pulled out to sea as legendary guitarist Zakk Wylde came onto the stage to play the National Anthem on the outdoor deck stage for the thousands of fans onboard the Norwegian Pearl. (Amy)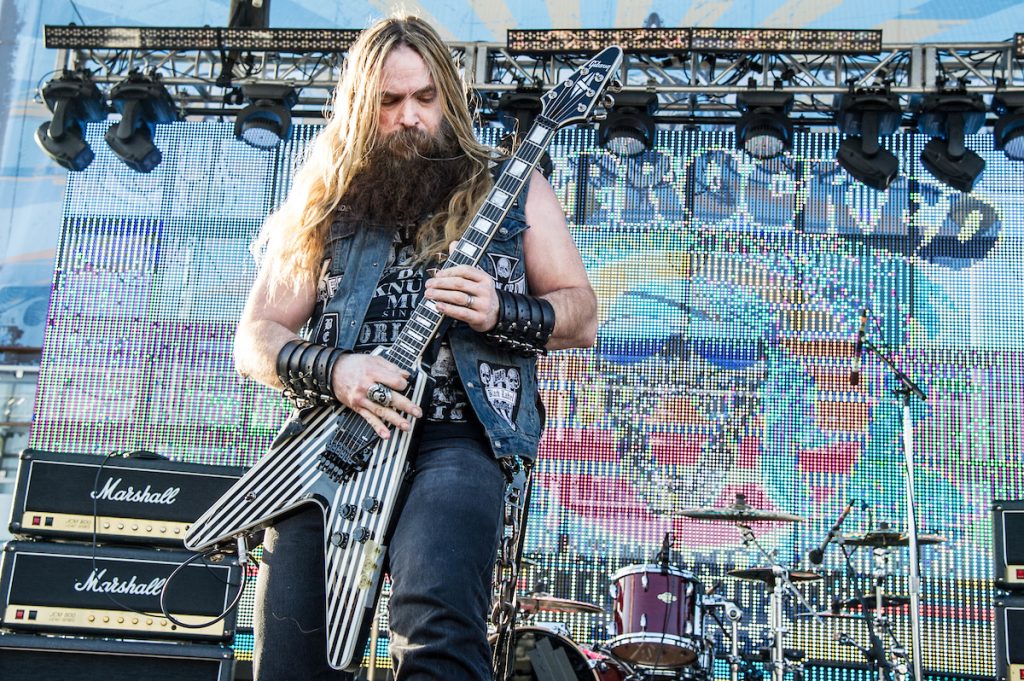 Limp Bizkit took over the stage for the sail away show in 2015 and the energy was unbelievable. Wes Borland did not disappoint as usual with his outfits for the entire trip. I also loved that Fred Durst seemed to love being on the boat. Every time I walked through the buffet sitting area he was holding court with fans and had a smile on his face the whole week. (Amy)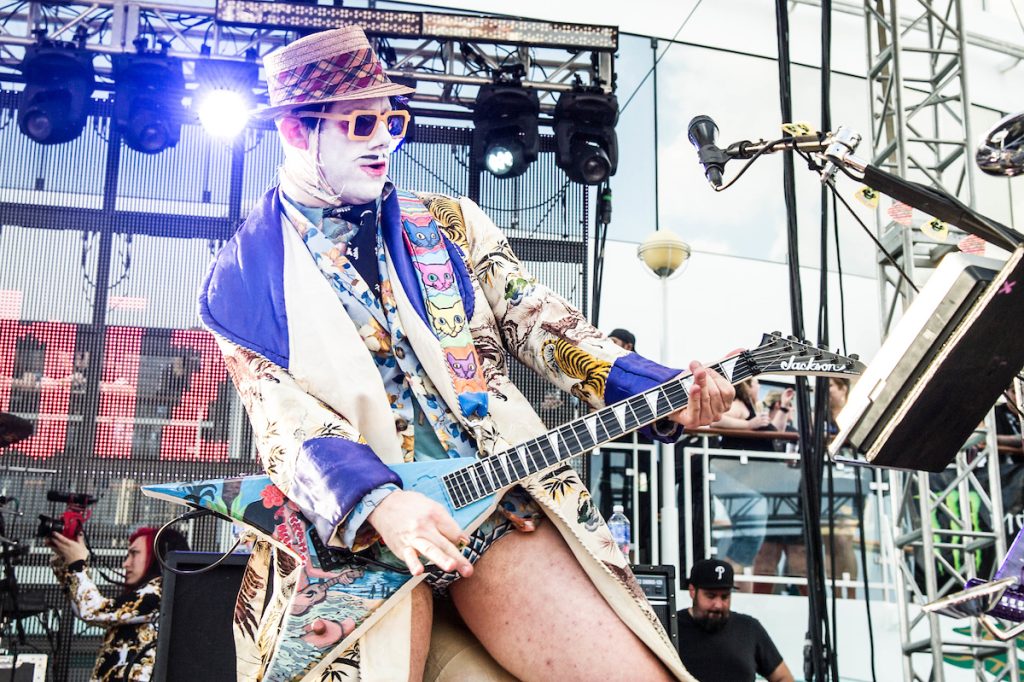 Anytime we talk about ShipRocked we will probably talk about Sevendust. Not only are they one of the nicest bands on the planet- they have produced some of the best performances in ShipRocked history. One of my favorite shows was one of their late night performances on the main deck. (Amy)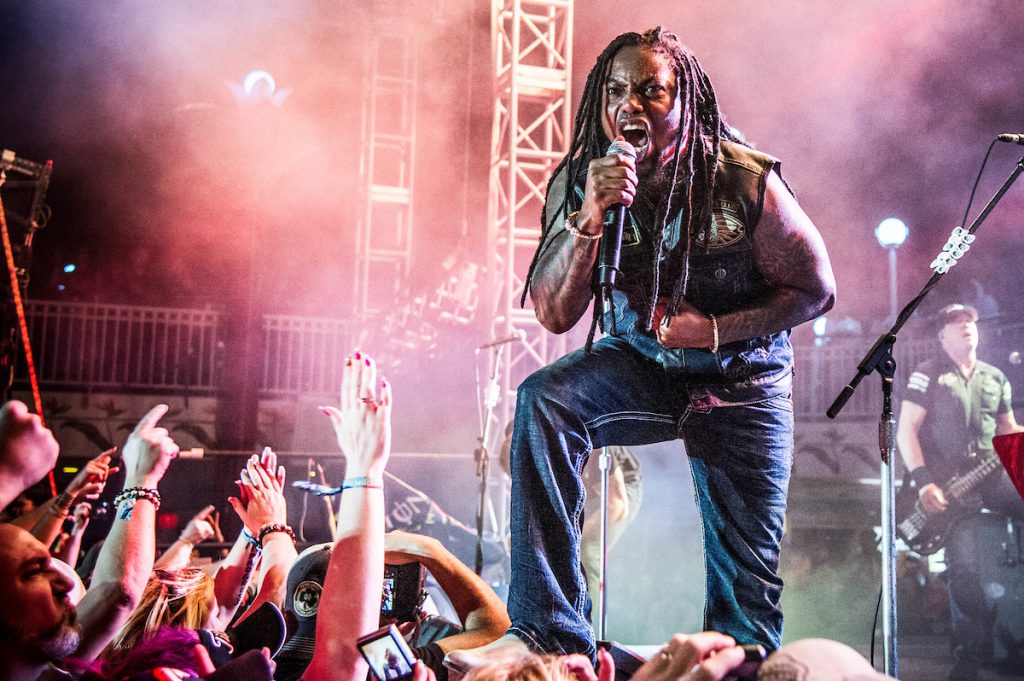 My first sunset at sea on ShipRocked took place with Chevelle onstage. The clouds were rolling in and the wind picked up as we sped out to sea with one of the biggest rock bands around blowing us away on stage. (Amy)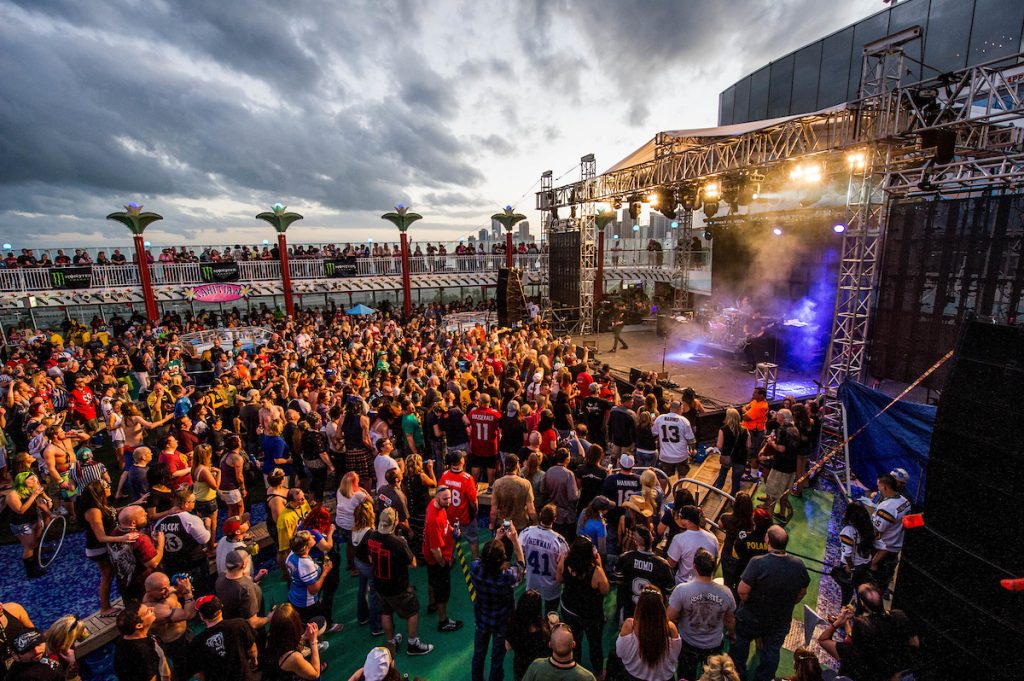 This was an incredible moment seeing Living Colour's Corey Taylor sing "Cult of Personality" with Sevendust singer Lajon Witherspoon in 2015. I got to experience it with my older sister who grew up on Living Colour. She had to grow up with me as a teenager blasting Sevendust. It was a cultural and generational impact seeing them share the stage! (Liz)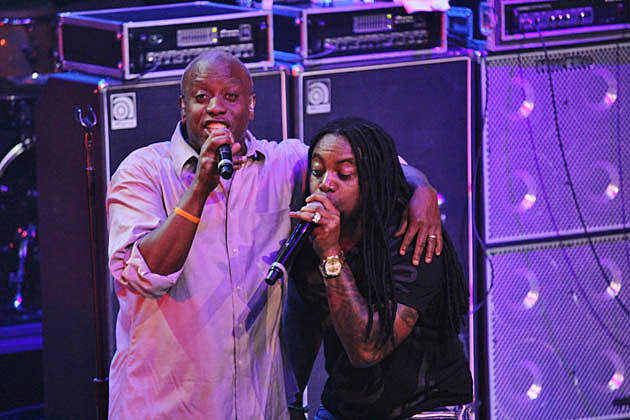 The set was one of my all-time favorites because other guests such as Anthrax members and guitarist Alex Skolnick also graced the stage with Living Colour. As a New York kid, it was a dream to see two talented guitarists from NYC (Vernon Reid and Scott Ian) shred it up. (Liz)
Get those horns up! This photo of Five Finger Death Punch frontman Ivan Moody is probably one of my favorites. On the 2015 cruise, his inner demons came out in the shadow as he performed which has horns…Moody does not. (Liz)
2016
In 2016, HellYeah and Vinnie Paul performed on the cruise. This was one of the last times I could speak to Vinnie before his untimely death in 2018. Music cruises genuinely are a unique opportunity for fans to meet their favorite artists because you are living with them in a floating hotel for a week at sea. (Amy)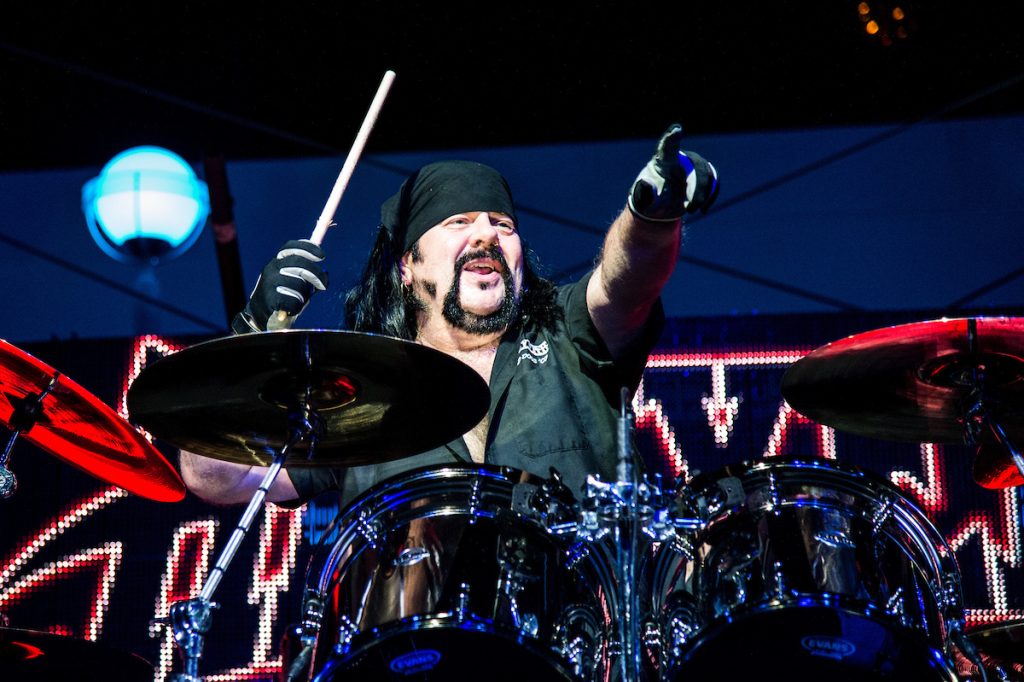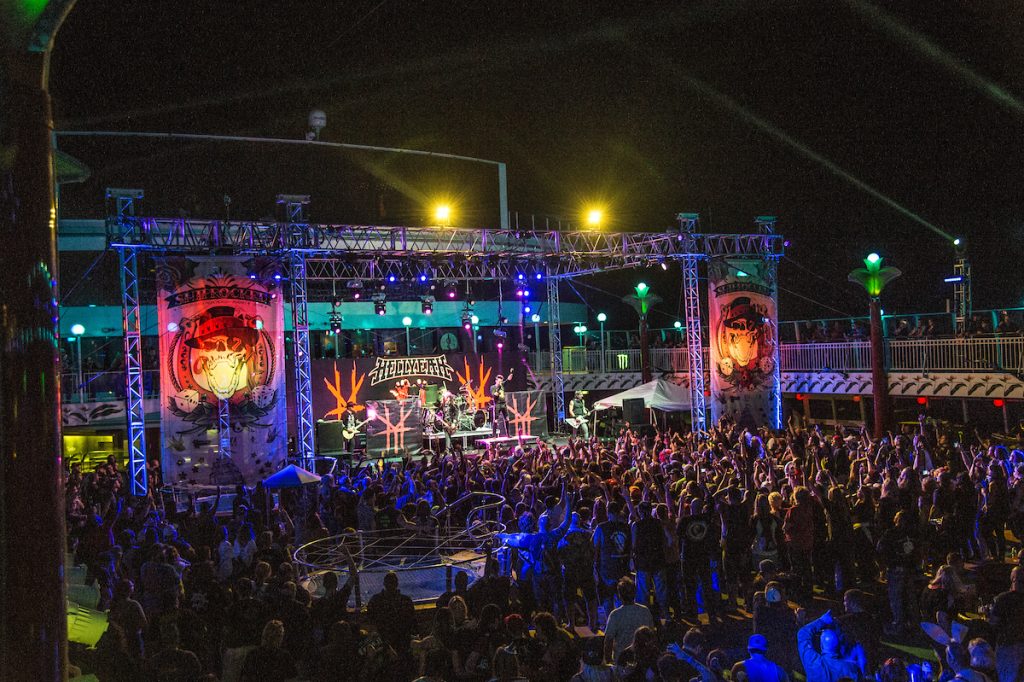 Avatar was just coming onto the rock scene on land in the US in 2016 so it was amazing to have them onboard bringing their stage circus to the people of ShipRocked. Their performance energy and synchronized head banging helped them make lifelong fans on the boat. (Amy)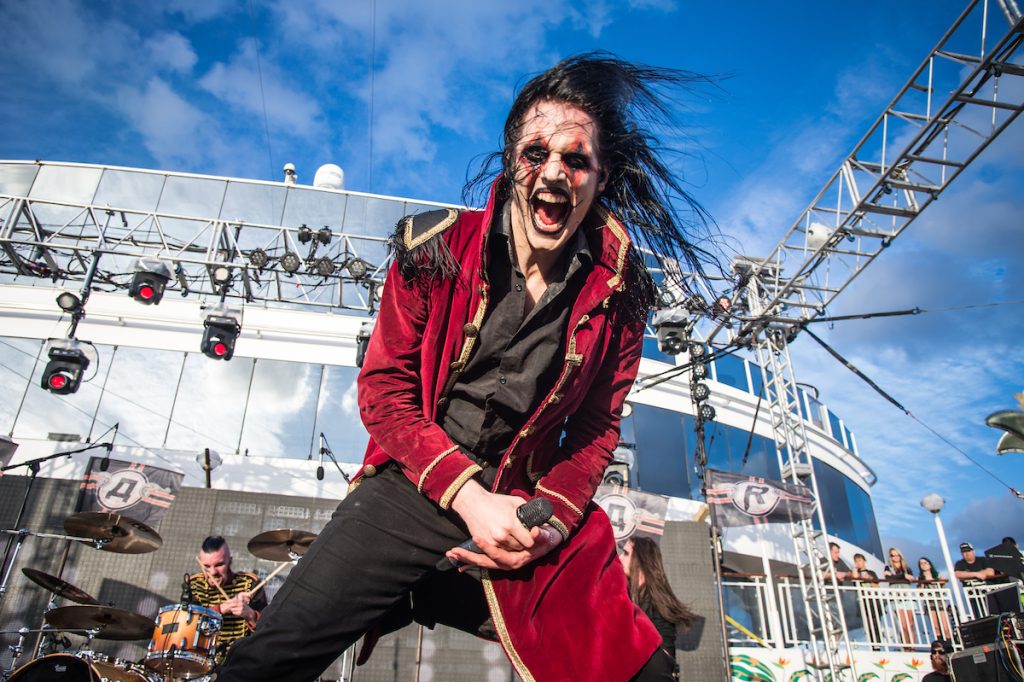 One of the most unique experiences on the boat is the Q&A session that happens with artists on one of the days at sea. I never miss this because it is an intimate session with the performers to answer questions from fans often times in the most hilarious ways possible. (Amy)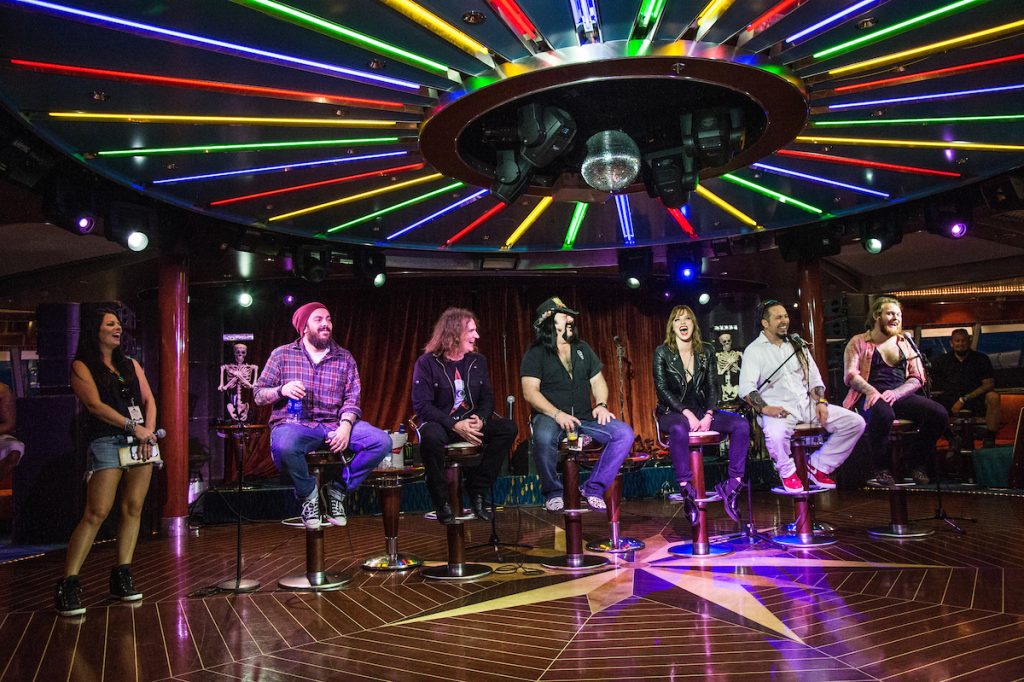 2017
Even though the Michigan boys of Wilson are no longer touring together, they have provided many of my favorite rock and roll show moments on land and sea. There really is nothing like seeing a rock show floating in the middle of the ocean with no land in site. It really is surreal. (Amy)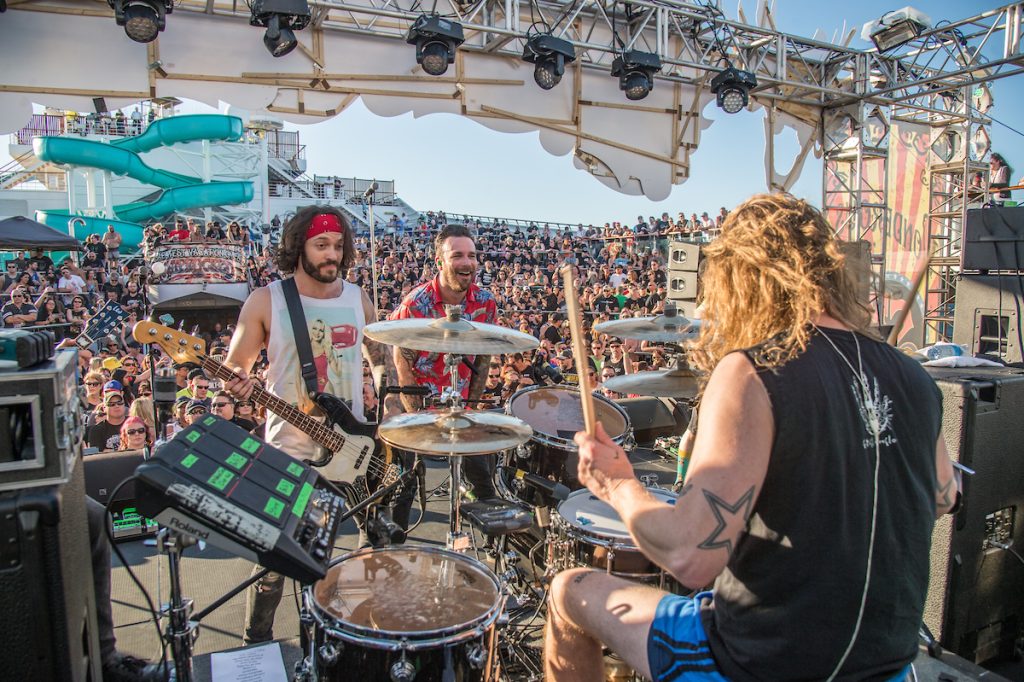 In 2017, legendary rock vocalist Geoff Tate of Queensrÿche fame performed on the ship. One of the most memorable performances was and acoustic performance in the atrium of the Carnival Victory with Bumblefoot on guitars and backing vocals. (Amy)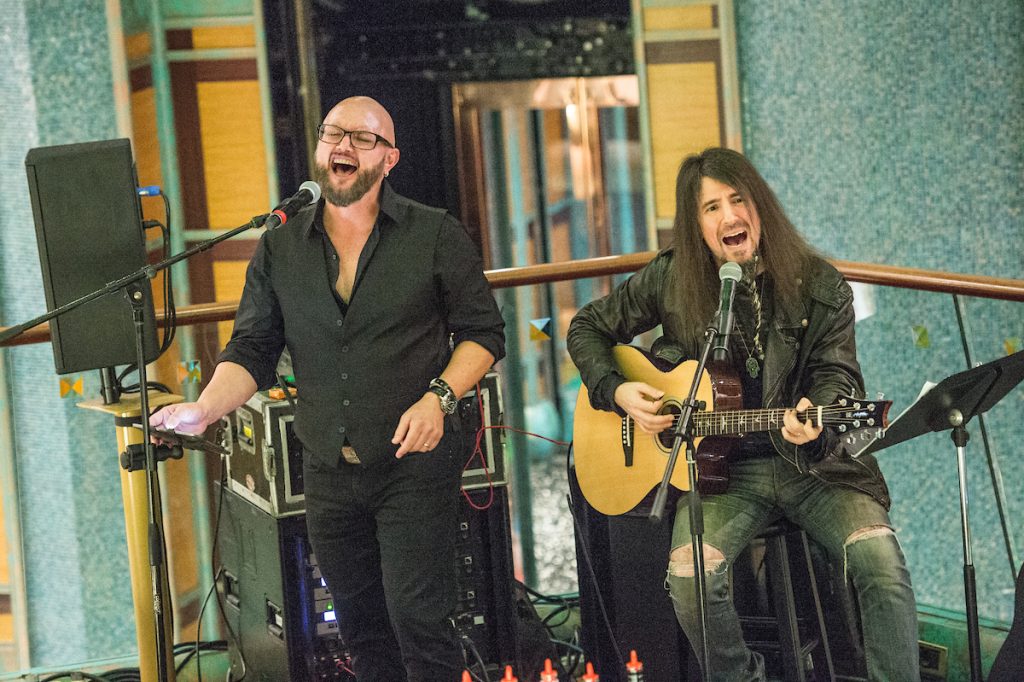 2018
Female-fronted In This Moment performed on ShipRocked in 2018. One of my favorite moments was their late-night performances on the main deck stage. The wind gusts were strong as the boat raced through the ocean to the next port but Maria Brink was unfazed and performed their hits including my favorite rock songs "Whore." (Amy)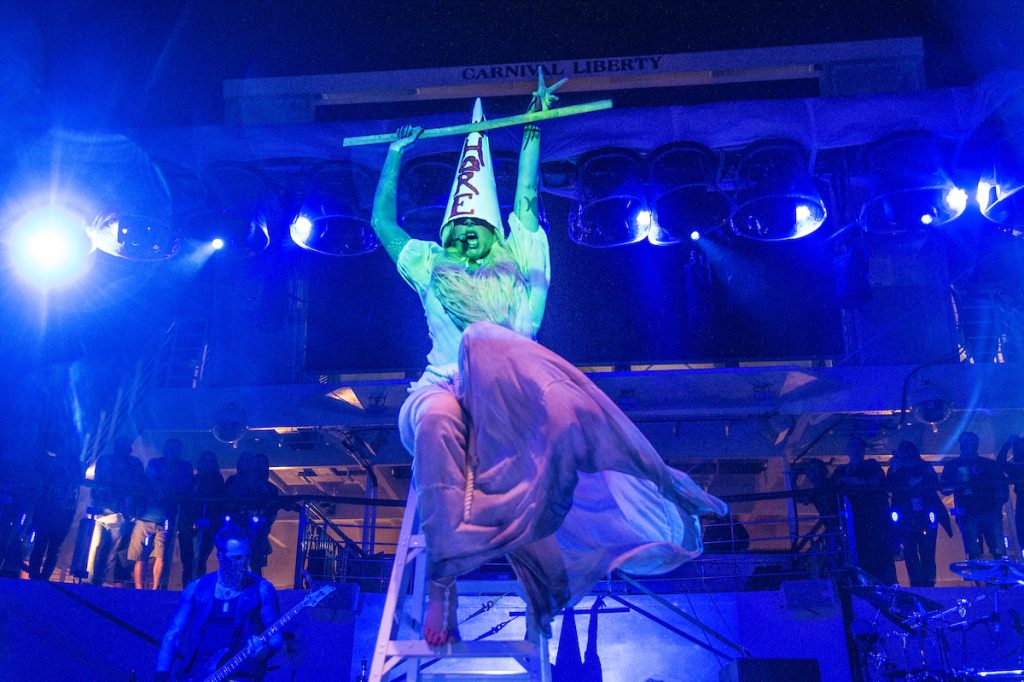 Joyous Wolf made their ShipRocked debut in 2018. They created the stuff of ShipRocked legends as frontman Nick Reese climbed scaffolding on the stage during his high-energy performances. Note: Climbing and crowd surfing are strictly prohibited on these music cruises because we are on a moving ship and injuries are real. (Amy)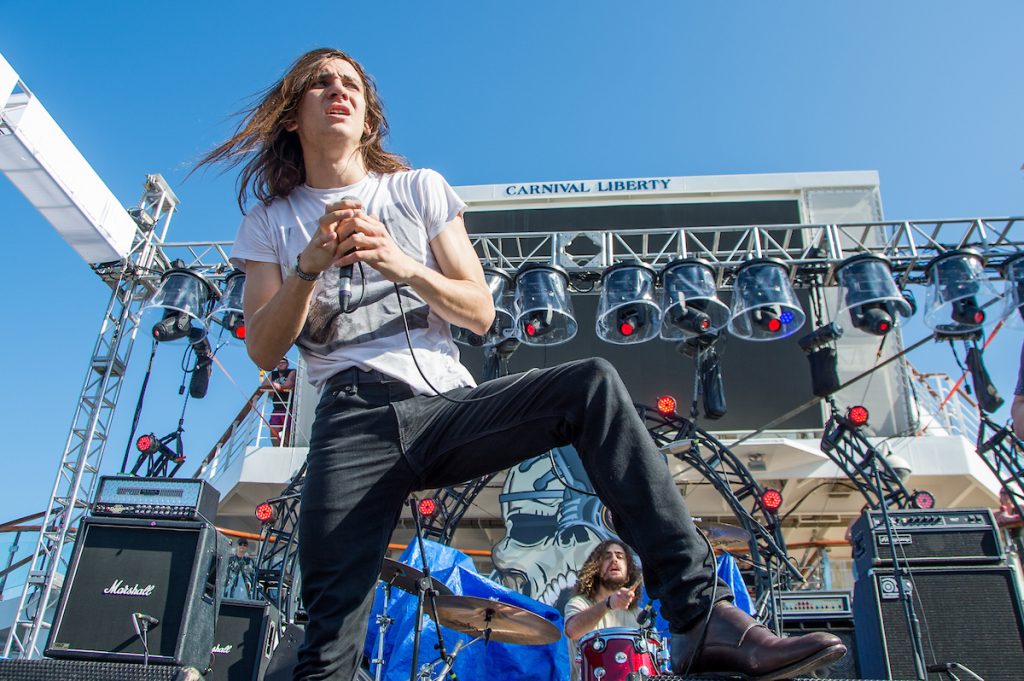 One of the most amazing opportunities was during a sail away set from one of the island excursions. Nothing More took the stage at golden hour as we pulled out of port. The energy was high and the music was amazing but the light provided the perfect set of live photos. Jonny Hawkins and the whole band NEVER disappoint on stage. (Amy)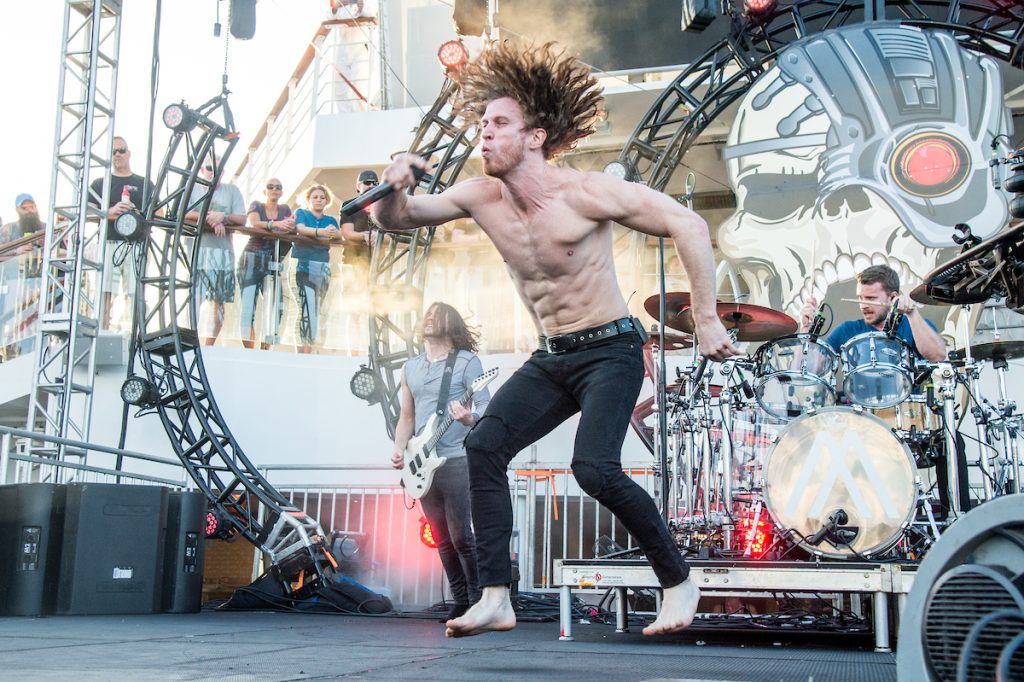 On a few of years that ShipRocked has sailed, a mobile stage is setup on a private island for a beach concert experience for ShipRockers. Fans can literally float in the ocean or tan in the sun while some of the rockers take the stage for performers. In 2018, POD provided some unforgettable entrainment on the island. (Amy)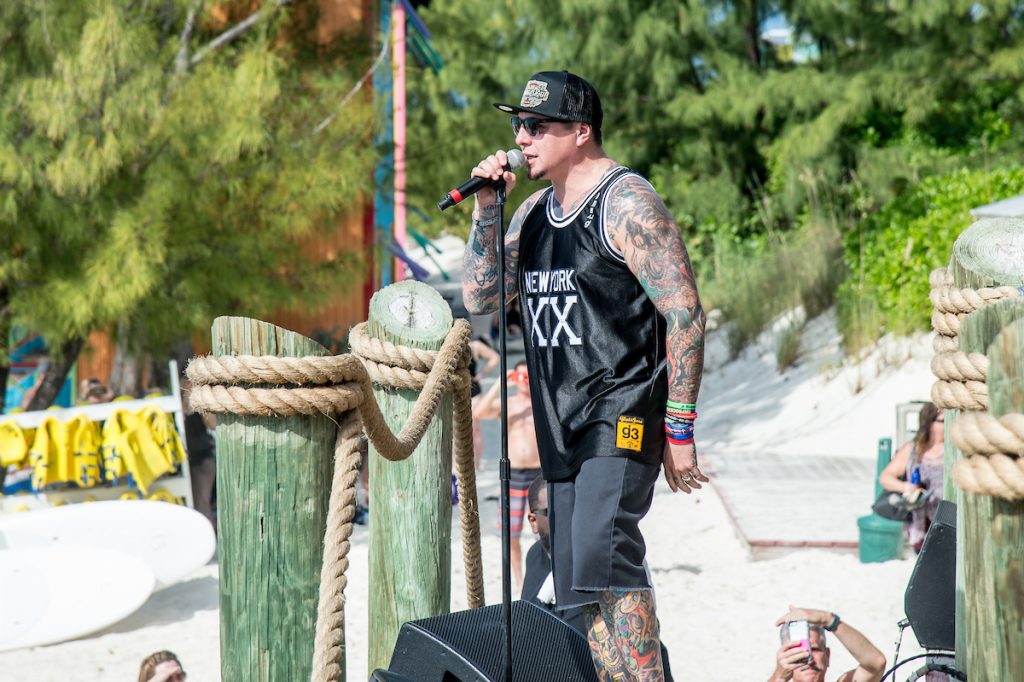 Seether was a headliner in 2018 and Shaun Morgan's antics provided one of the most memorable live performances onboard the main deck stage. (Amy)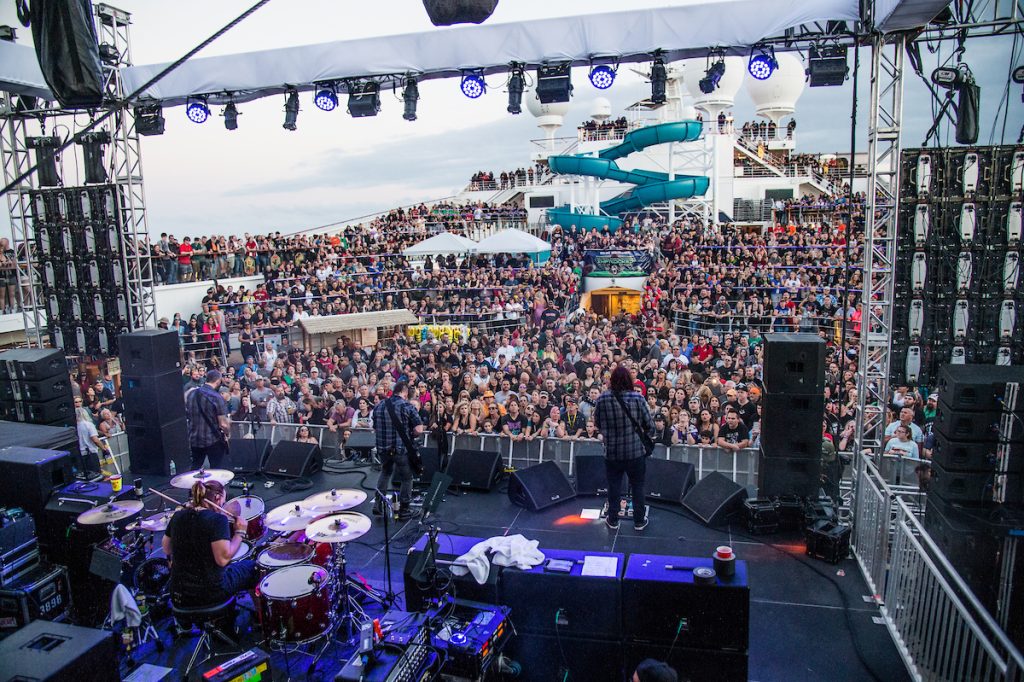 Did I mention that Corey Taylor performed with Stone Sour in a full sailor suit as we headed back home to close out the cruise? (Amy)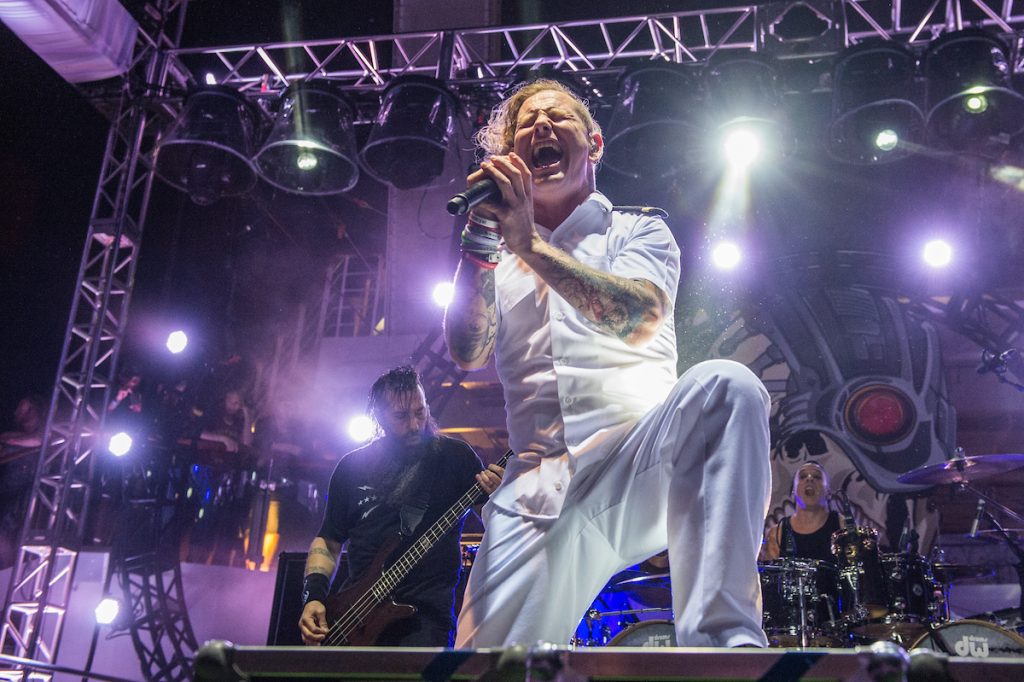 2019
I have known Islander for many years and they are one of the most committed bands to bring dynamic live shows to their fans. One of my favorite moments in 2019 was seeing the band bring the live show to an intimate performance at one of the lounges on the ship. (Amy)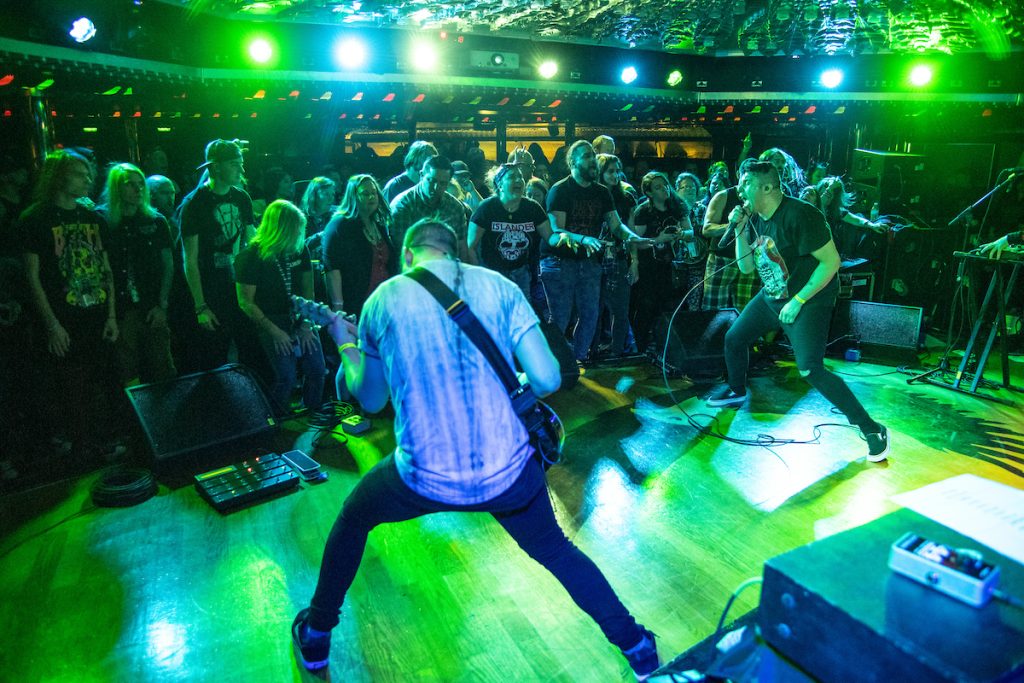 My spirit animal is Mike Muir and one of my favorite bands to see live is hands down Suicidal Tendencies. I was so happy to meet Mike (the nicest) and see them multiple times during the week with Dave Lombardo on drums! (Amy)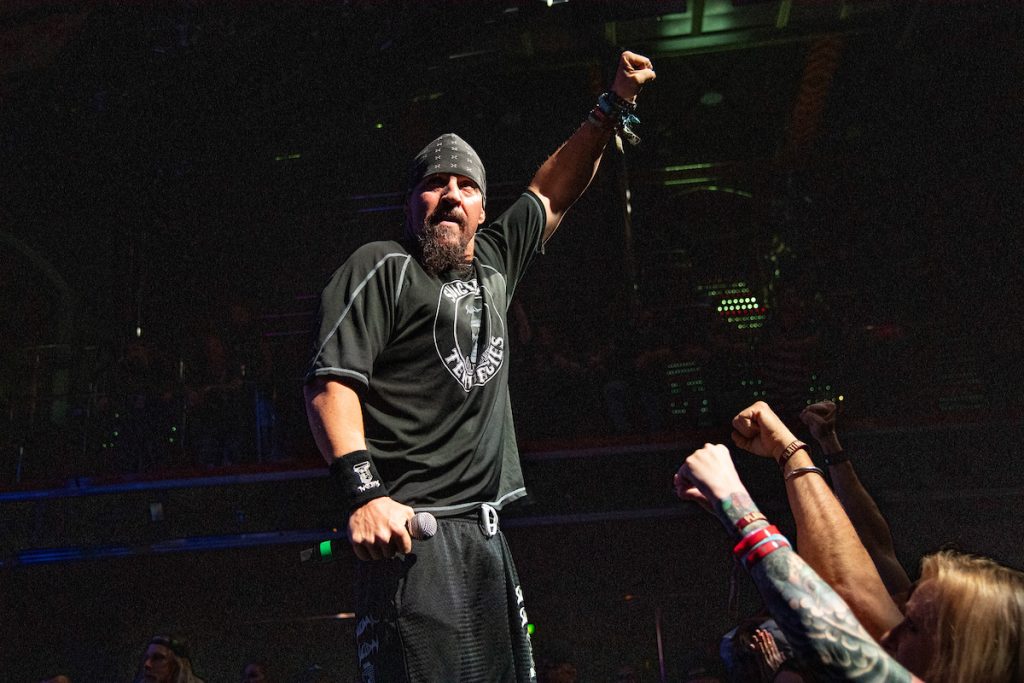 Papa Roach has hit after hit and Jacoby Shaddix always brings energy to the stage. They even allowed a few super fan couples to get engaged on stage during their sets on ShipRocked 2019. (Also my dear friend Caroline would kill me if they were not included on this list) (Amy)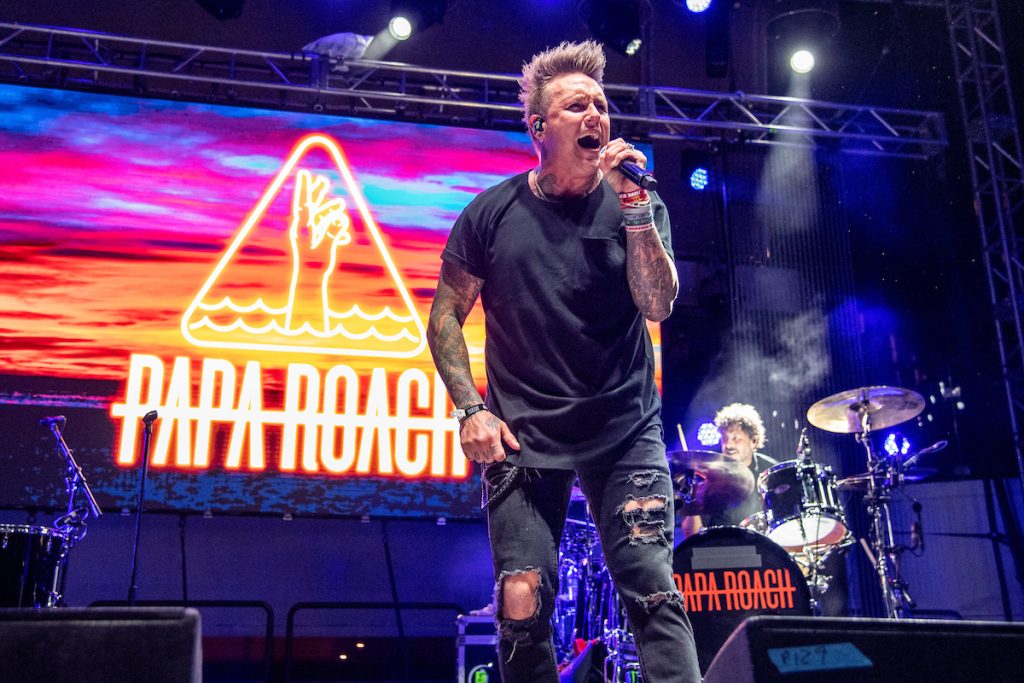 Brian "Head" Welch of Korn brought his guitar skills to the Stowaways for very special performances in 2019. He also debuted his documentary "Loud Krazy Love" on the boat as a special treat for fans with a live Q&A session. (Amy)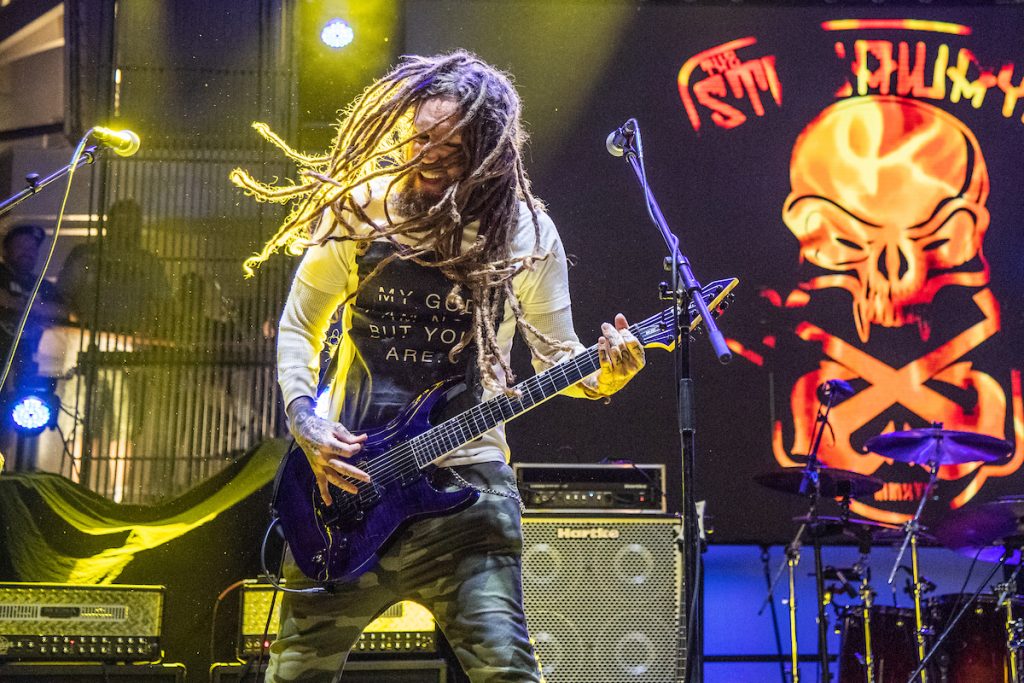 2020
Sail away shows with Halestorm are ALWAYS special but the 2020 show was fantastic! This cruise on the Carnival Valor happened right before the pandemic shut us down in early February so it provided a lot of memories get us through the years with no live shows. (Amy)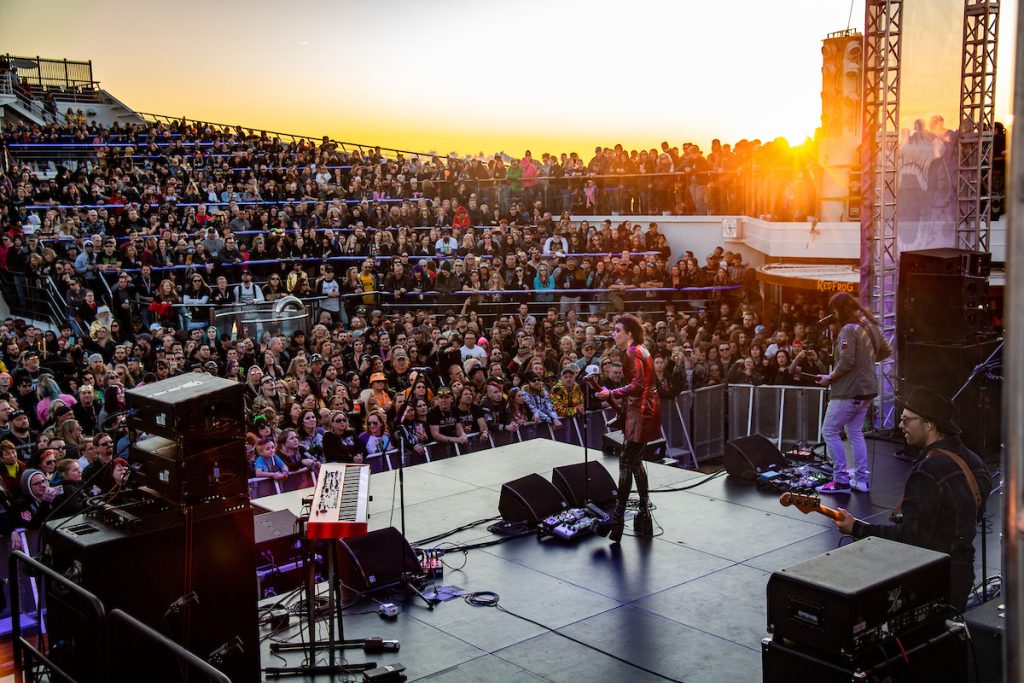 It is no secret that I think Myles Kennedy has a voice of an angel as he sings with his band Alter Bridge so it is always a treat to see them on ShipRocked 2020. I also love guitars and Mark Tremonti is one of the best in the game. (Amy)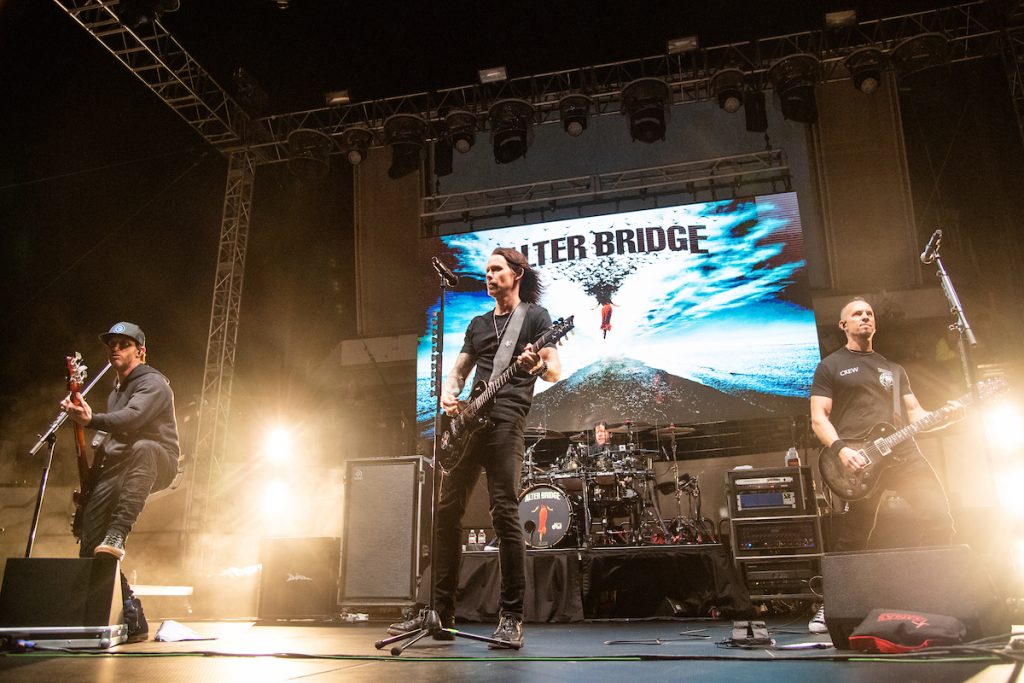 Black Stone Cherry was a highlight is 2020 with all their performances but the show in the theater was one of the funnest nights I had on the whole trip. After shooting I just sat back and enjoyed the whole show! (Amy)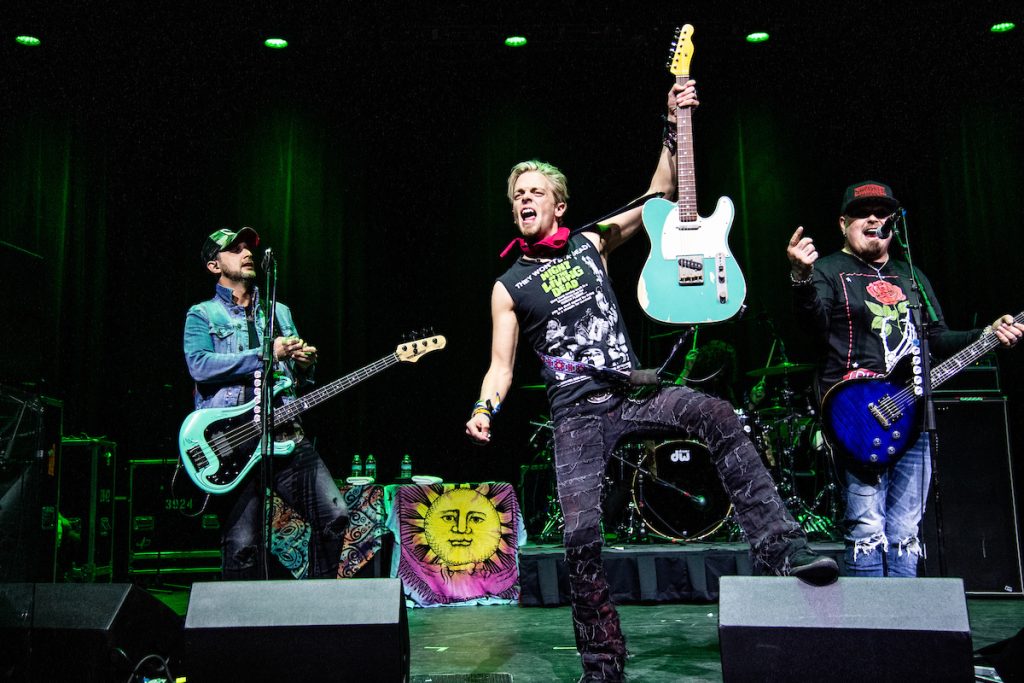 We cannot have a ShipRocked list without a shoutout to Living Colour! Corey Glover is on ShipRocked with Stowaways often but it is truly special when the band is on stage together! 2020 was one of the years when the whole band performed multiple shows across the week.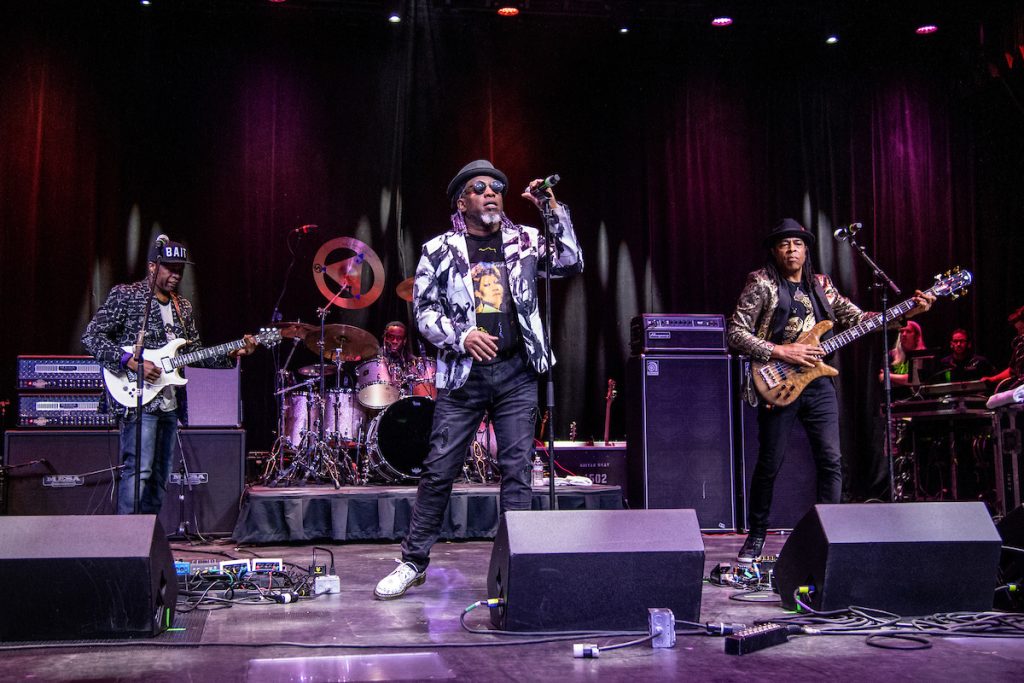 We CANNOT wait to finally be back on the boat in 2023 and will be bringing you interviews and photo coverage of the whole trip so you can re-live all the moments back on dry land!