Ayron Jones' music is grungy rock and roll that juxtaposes his sultry, powerful voice with soulful, full-bodied guitar riffs. We're excited to see him take the ShipRocked stage on January 22nd. We caught up with him last week to talk about how he prepares for a performance like that, what the best parts of his hometown of Seattle are and why being called filthy is a good thing.
Have you been on ShipRocked before?
Yes, I was on ShipRocked last year.
What were some of your favorite memories of ShipRocked last year?
My favorite memories were just being able to hang out with my colleagues. Seeing the fans is also great, but when you tour as much as I do, you don't get a chance to really see your colleagues or labelmates very often. I have labelmates I'd never really hung out with at that point. So, I got to hang out with my colleagues, all the cats in the game, and we just got hang out and not have to work the whole time or worry about playing or doing anything. Just chilling with my friends and other musicians who are out there just trying to make a name for themselves.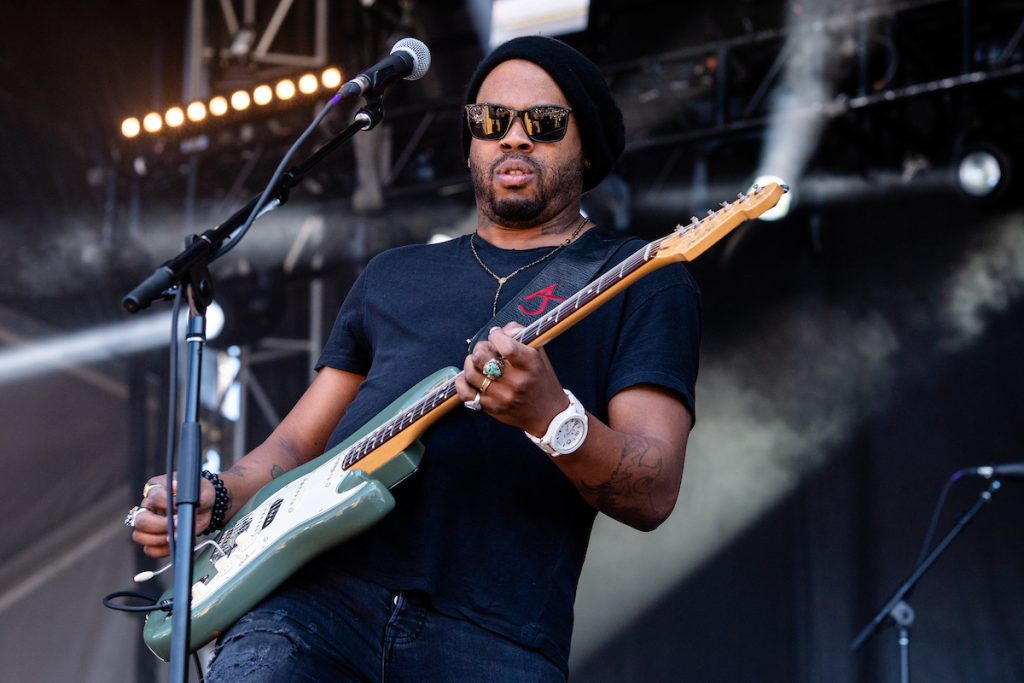 The ShipRocked fans are very dedicated. I find them any time I cover a show all over the country. You make lifelong fans on that boat.
You sure do. I've seen them all over, everywhere I've gone pretty much. I mean, all over the world, to be honest with you. Everywhere I've gone, at least one or two people show up that are from ShipRocked, which always blows my mind.
You released "Filthy" in 2022. Tell me the story behind that song.
Initially it was supposed to be about this word that comes from my town. When we think about lingo, the East Coast has wicked and they say things are wicked awesome, wicked this or that, and "Filthy" was about a word that comes from Seattle that you use to say something exudes excellence. 
When I talk about being filthy, it's that but also a double entendre like that sex, drugs and rock & roll. Basically, in Seattle, we don't say something is dope or cool, we say it's filthy. I mean, of course we say it's dope or cool, too, but filthy is our word. It was my way of trying to tie myself into my town and put out something that was really meaningful to where I came from. 
Seattle is a place that people don't think of as having hoods or impoverished areas because you think of Grey's Anatomy or really stereotypical stuff that comes from Seattle. But for me, it was really important to dig into my culture and where I came from, some of those impoverished areas and Black communities and really speak out for them. 
I think "Filthy" is a part of that. It also was supposed to be really sexy, too. I'm a proponent for sexuality, for people exploring that and expressing that. So, these two worlds collided when I wrote this song.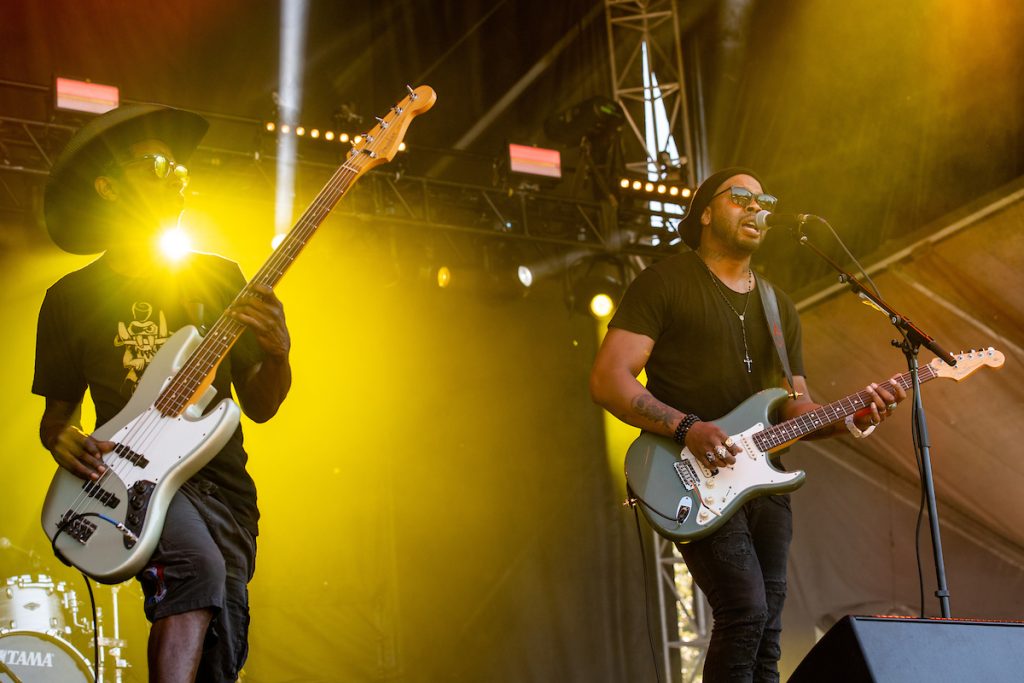 What does a perfect day look like in Seattle?
Seattle is such a rainy place, and I think that one of my favorite activities is to go to the dive bars with my friends. So that's one thing I think would be a part of a perfect day. If you ever have a chance in the morning to go down to Pike Place market, it's one of the most beautiful scenes you'll ever see. It's very bustling and busy, but in the morning the sun rises and it just hits the market. You have people coming in and it's just hustle and bustle with all the new shipments, tossin' fish and all that. So that's a sight to see in the morning. In the afternoon, I'd probably go have lunch somewhere and then take a walk. 
Maybe stop at Dick's Burgers and have myself a classic Dick's Burger just deluxe with fries and a milkshake and add some tartar sauce to that bitch.  If you look at my music video for "Take Me Away", I'm filming at Dick's Burgers, but I was filming during the pandemic so it's a different contrast and a kind of eerie thing happening. 
And then for the evening, I'd go catch a show somewhere, maybe the Sea Monster over in Wallingford or the High Dive. This used to be a place where every single day of the week you could go find live music before the pandemic. 
And you still can dig for it, but it's nowhere near as prominent as it was before the pandemic hit, you know? Which I know a lot of places can say. After a show, I'd hit up a dive bar with my friends or some of the riff raff I see there until I get nice and toasty, then call it a night. That would be a perfect day for me. It's a stereotypical Seattle day, if you think about it.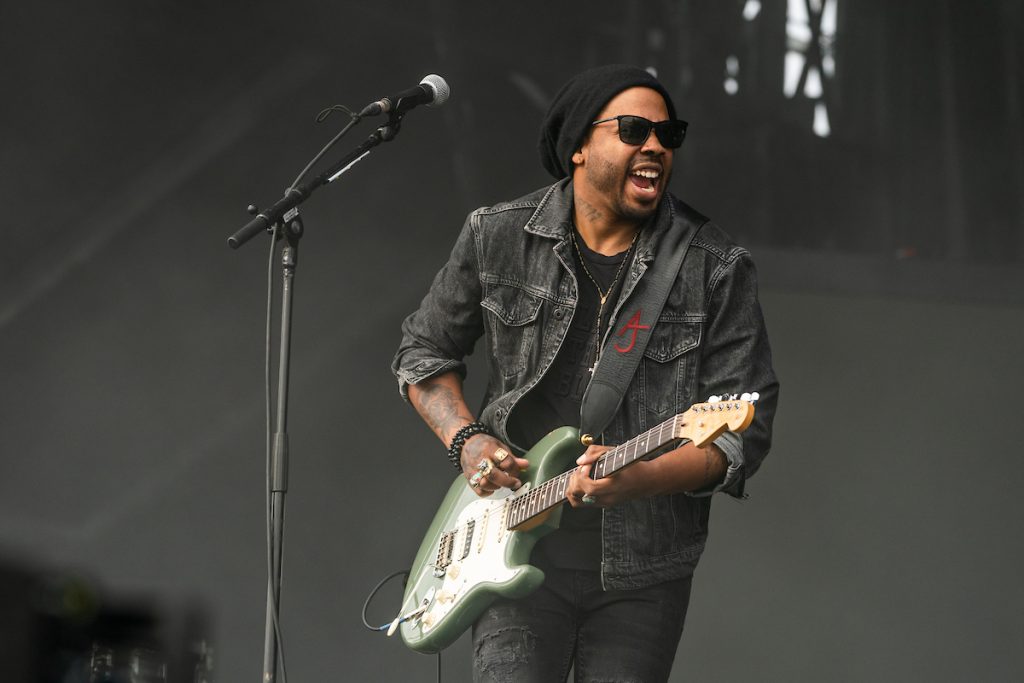 What are some of your favorite places across the US that you really enjoy seeing when you are out on tour? 
Savannah, Georgia is one of the hidden gems of our country. I think when you think of Georgia, Atlanta is the first thing that comes to mind, but I don't know if people realize that Savannah is such a charming, almost magical place. It's one of my favorite places to visit when I have a chance. 
Another place that I think is cool, and this is funny because it's kind of raunchy, but Panama City Beach, Florida. And here's why I say this. There is something about America that we take pride in just being raunchy, like we're not Europeans who are really well put together. We're not the British. The British have a little raunch, but it's not like ours. We just kind of like, let it all hang out, you know? 
I got to Panama City years ago and it was like it was so ratchet. It was ratchet and beautiful, though, because I got to meet some dope musicians down there. I got to drink some drinks, I got to have some fun, man, and I got to meet some cool people. I mean, they weren't always cool, but they were characters. As long as you don't start talking politics or something like that, you get to see these guys' personalities and just have a good time. And one more. Montauk.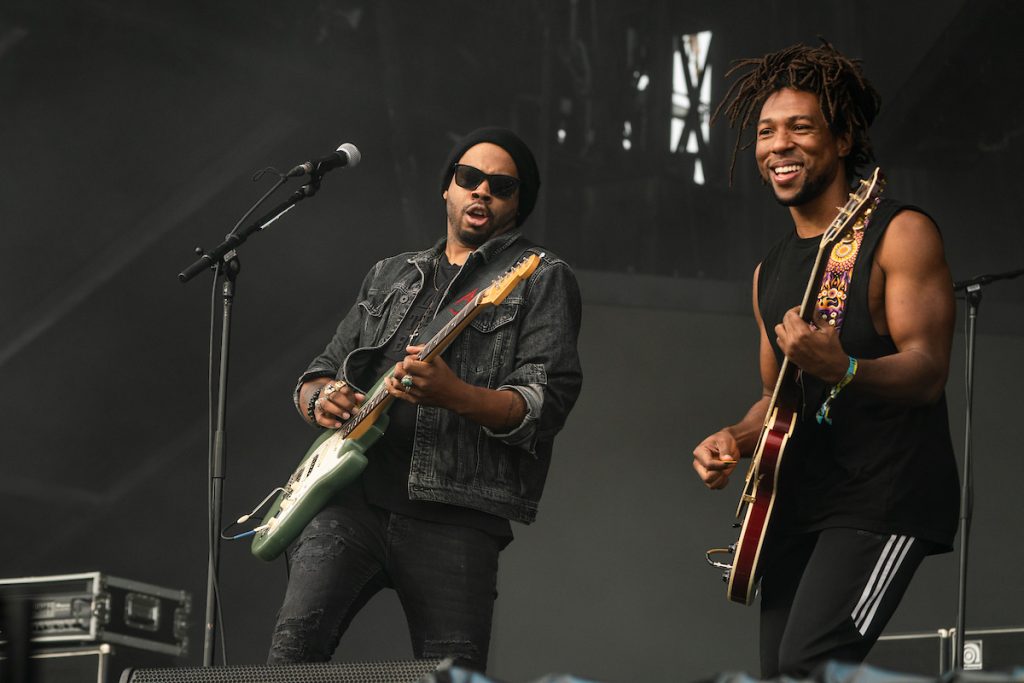 Another one is Montauk in the Hamptons. You know, so a couple of years ago, me and my boys, one of the first shows we did together was in New York. It was in Amagansett, in New York at Stephen Talkhouse, which is a small venue, but it's a really big famous venue in Long Island, where a lot of really big acts have come. 
I love that place because, you know, one of the things that you see when you walk in is all these places is these pictures on the walls. And then you see this picture where everyone is naked in the venue. Right. And so, you think to yourself, like what goes on here that you have a picture of naked people hanging in your bar, like just like these people that are naked in the bar as a picture in the bar.
You're like, what happens here? There's a mystery.
Exactly. And then we played our show, and then it turned up and you got the vibe. You go about a half hour north of Amagansett and you end up in Montauk. And Montauk is another place that's kind of like that, but it's like it's got a little more money. A lot more money, to be honest. But think about it – you've got four black dudes that were born mainly in poverty and now they're playing in front of rich, white people in Montauk. Now think about what kind of parties you get into after that. All the jokes aside, I think these places are some of the most charming places on the planet, regardless of what you're into.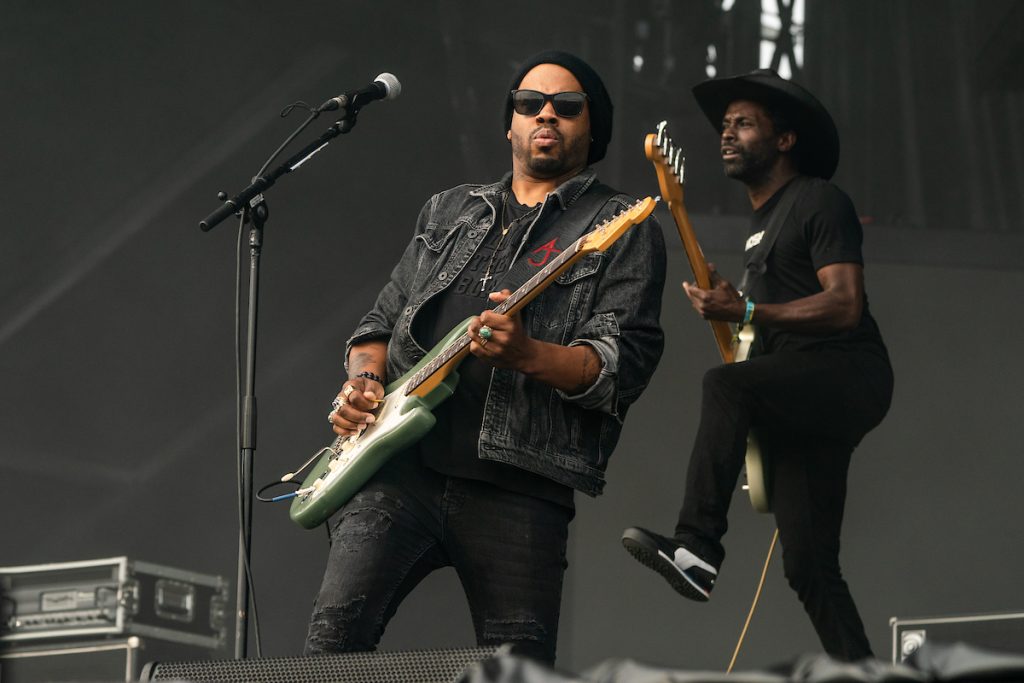 You were nominated for Best New Artist at iHeart Music Awards? Any highlights from that experience?
We had a great time. My wife and I went to LA to go see the awards show. We sat next to Carmen Electra and at the end of our aisle was Heidi Klum. A highlight of the award show was just being there amongst the stars and just kind of realizing that this where I'm at in my life right now and it's just the beginning. 
It was a reminder that I am on the right track, you know, and to be sitting amongst people that are considered some of the biggest stars in the world kind of just made me feel like I had accomplished something. I felt like I had, at the very least got my name in the conversation. And if I work hard enough and I keep focusing on what my intentions are that it could go even further. It was really a great time.
Do you have a song that you enjoy playing live the most?
Probably "Take Me Away" is the song I enjoy playing the most because of how the crowd gets turnt up. "Take Your Time" is also one like that, too. It allows me to play guitar. I don't know if I have a favorite. You caught me off guard. I'm like, all of them. 
You just recorded new music. Did you have any experiences in the recording studio that stood out? 
I don't know if there was an individual experience, but I'd say working with these producers, these cats, almost everything they touch turns to gold with Marty Ferguson and Scott Stevens. I think that being accepted by those guys as almost like a little brother and someone that they could help and guide along the way while still helping me develop my sound and become who I'm becoming. I think that was the experience for me more than anything. I was just really thankful to be in the presence of these cats, Marty and Scott.
You wrote "Mercy" back in 2020. Are you hopeful that things are getting better in the US now? It's been so tumultuous the past few years. 
I'm a person that kind of follows the seven hermetic principles. One of the principles is basically that the pendulum will swing, you know, and it has to go to the other side. So, I am always hopeful, but I also just know in my heart of hearts that the pendulum swings as far right as we can go and then just as far left. 
I think that the place that we're the best as humanity, society and a world is when there's balance. There's never going to be an overwhelming abundance of good and there's never going to be an overwhelming abundance of bad. These things are always going to exist within the parallel to each other. And the only time that we are really going to see any kind of actual progress or that we are going to find ourselves the happiest is when there's balance. I am hopeful that we are on the way back to getting more balance.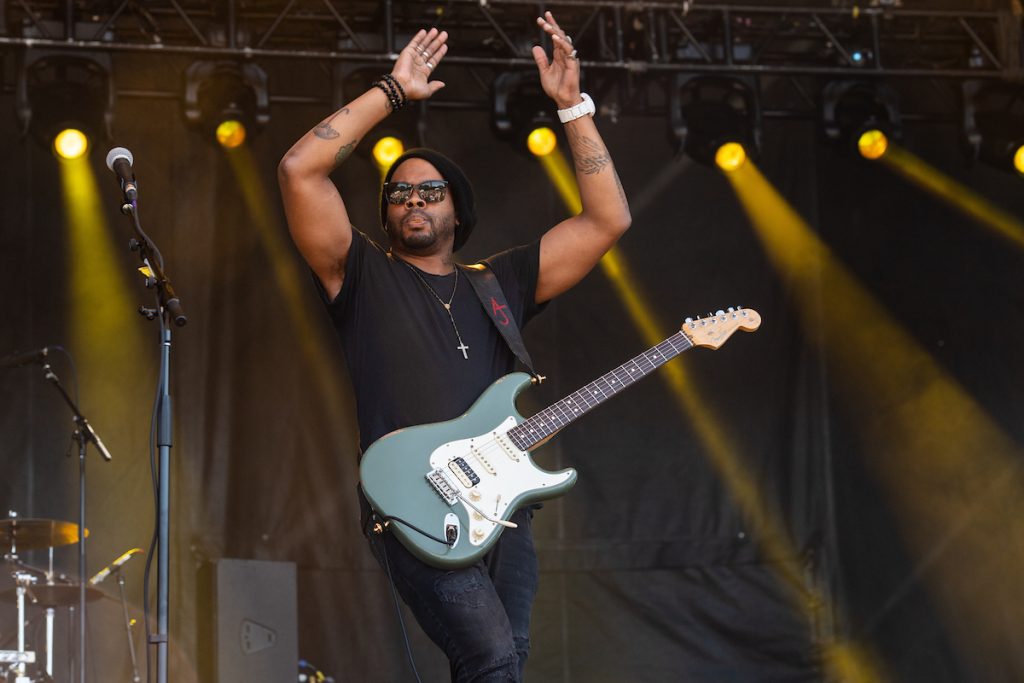 I think that you've seen in the last few years. 2020 was a crazy time, 2021 followed up with that. I think 2022, while it had its hiccups, I think we were shown the beginning of a balance happening with people. I think we spent a couple of years in a place where everything was tense and everybody was sensitive and you were being hit with this idea that hate was something that we could just live with. 
I think a lot of people just didn't like that in our society. And so no matter what your politics, I think people have to come down off of that just a tad. You can hold your politics and hold your views, but I think people have kind of stepped back from that a little more and focused more on how to get along with each other as people. And I hope that we continue that trend.
What do you have in store for 2023? 
I'm hoping to release a new album. As of right now, I think it's all recorded and that we are just kind of waiting for the final touches to be able to start talking about when it will come out. So new album coming out and just more touring. I just got announced for Sonic Temple. 
I'm playing Rockville this year. I have no idea what is in store just yet because the focus was on the record. I'll go back to Europe. I'm just going to continue the work that I've been putting in the last couple of years, tour the US and Europe, and try to solidify and establish what I've started with this song, this feeling and energy in rock and roll. I think that's just it for me. 
No matter how big I get, I'm just always like, yeah, there's a lot more work to do. I want to do so much and this year I'm hoping also to expand into more territories of things that are not just music. For instance. I'm hoping to open myself up more to the public and the audience because I feel like for most people I'm probably a bit of a mystery because I don't really open up much about my personal dealings, aside from family stuff. I don't think people really know much about my personality yet. I'm trying to find ways to open up to people and bring people into what made me who I am today and where I'm going.