Day 3: Half Moon Cay, Beach & Greets, The Stowaways, Grandson
ShipRockers woke up in the beautiful Half Moon Cay, also known as Little San Salvador, in the Bahamas. Fans got to kick off the day with Beach & Greets with Fame on Fire, Nova Twins and Jeris Johnson who also performed on a Pirate Ship Stage on the beach!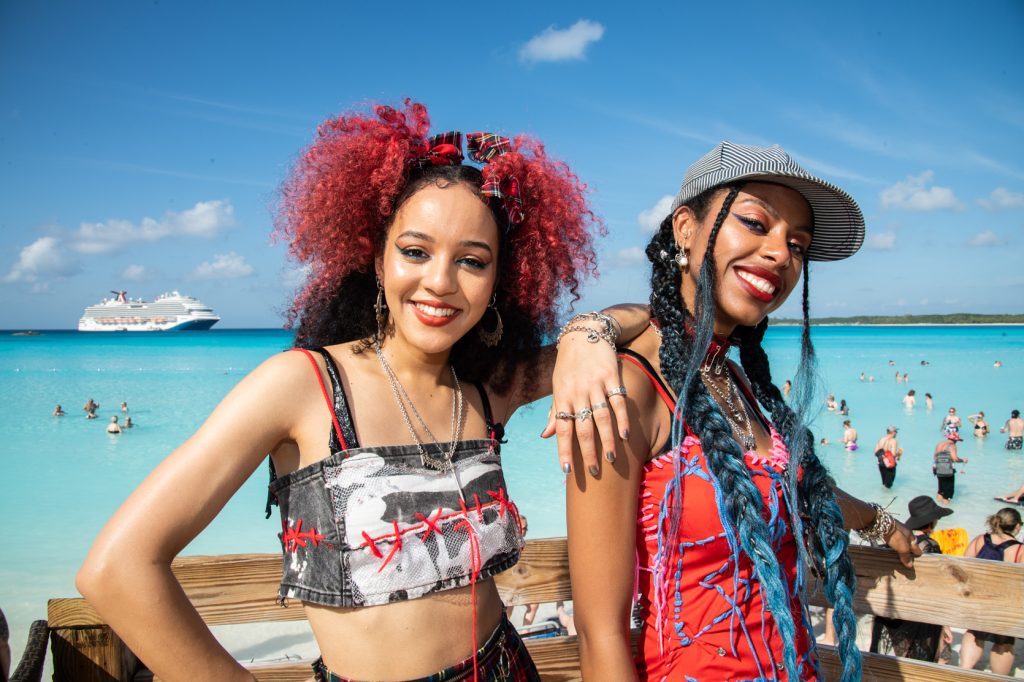 In the morning, Dropout Kings slayed the Pirate Ship Stage with an incredible and sweat-filled performance. Afternoon Beach & Greets included Lacey Sturm, Bones UK, Giovanni & The Hired Guns and comedians Shayne Smith and Mike Abrusci.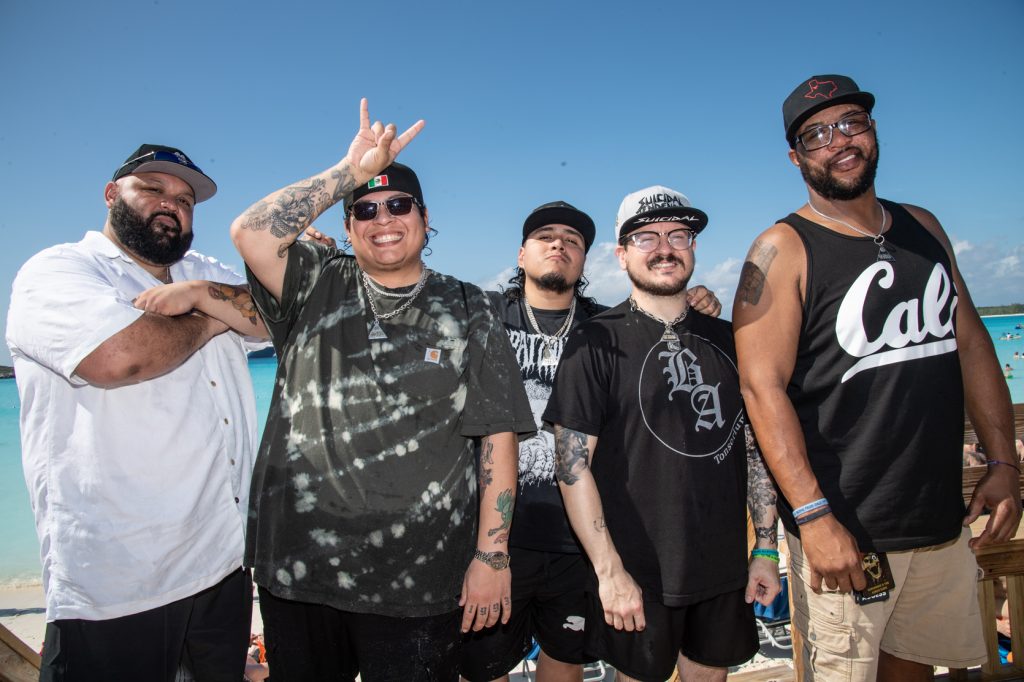 The frozen pina coladas, strawberry daiquiris and rum punch flowed. Fans enjoyed drinks, taking a dip in the beautiful water, good music and lots of fun in the sun. When sunburnt ShipRockers hustled back on board, Wargasm hit the Deck Stage as we sailed to our next destination!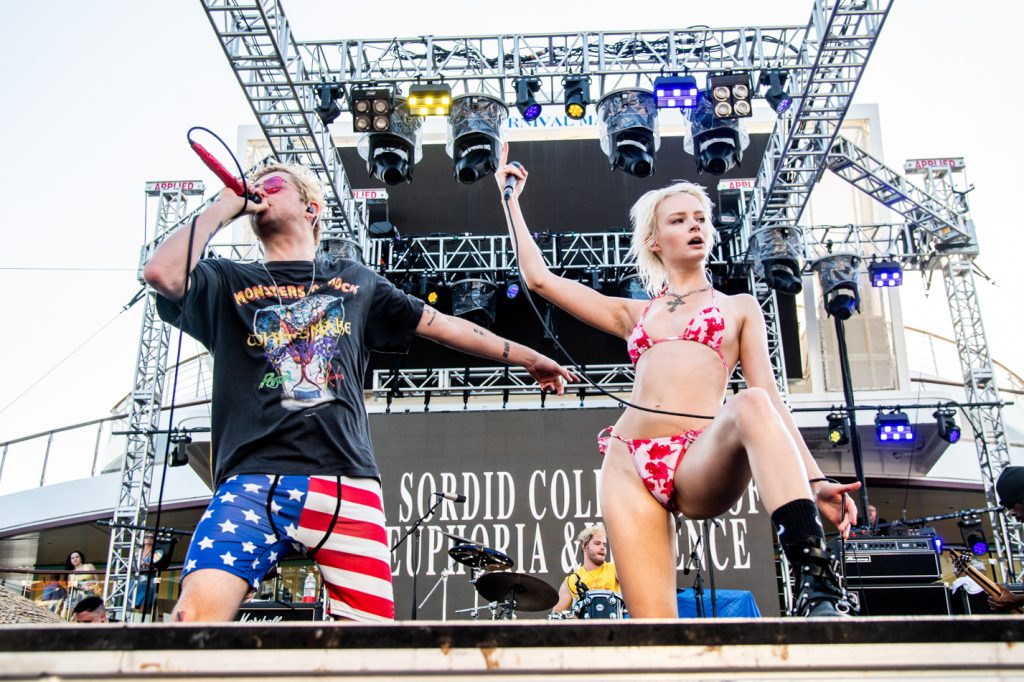 Grandson's dynamic performance left one security guard dazed and confused. Grandson climbed the scaffolding of the stage and when a security guard helped him down, he was greeted by a "liplock" by the musician.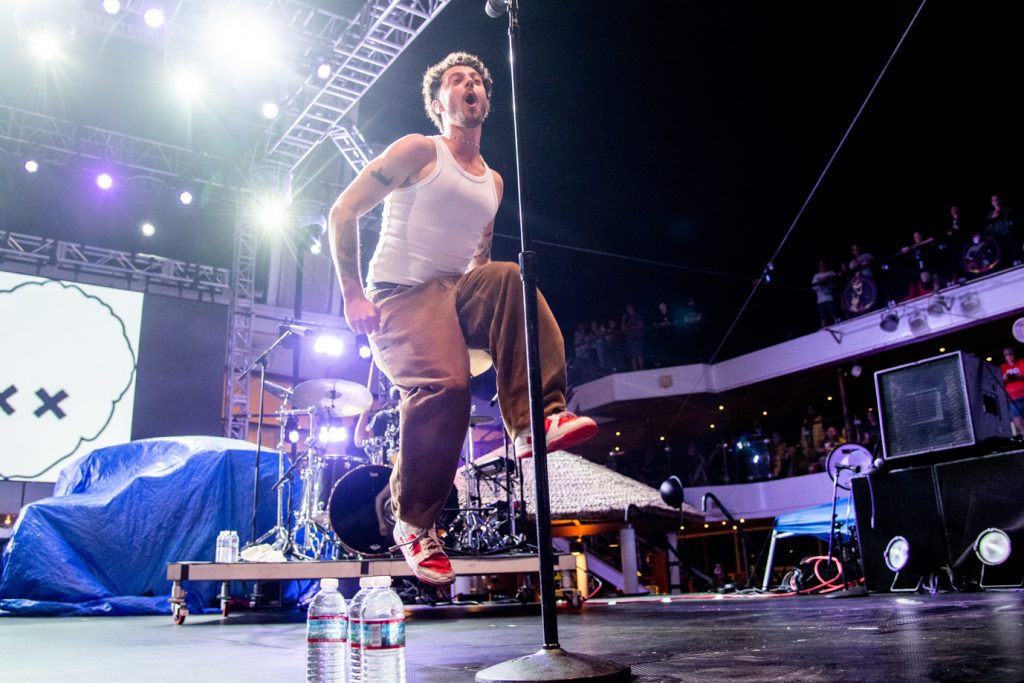 The ferocity of Suicidal Tendencies is unmatched onstage. Each member brings their own superpower to the stage and it's just incredible to see. Their first album turns 40 this year and their legacy continues on and they're here to stay for decades longer! Tye Trujillo joined the band on ShipRocked providing a full circle moment since his father Rob Trujillo of Metallica joined Suicidal when he was the same age.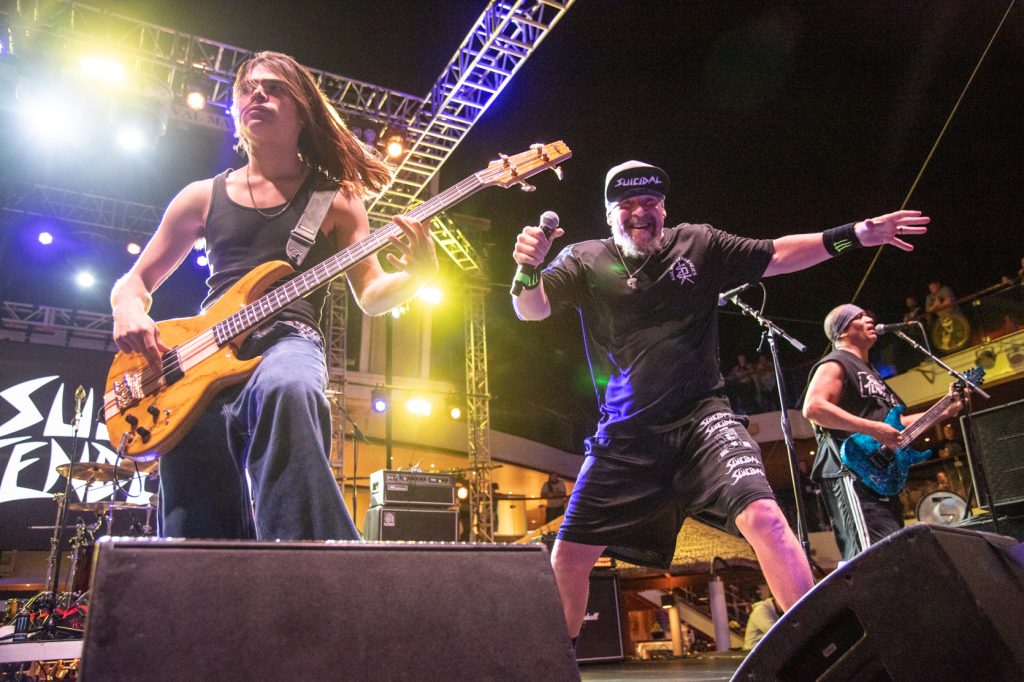 The special set of the ShipRocked supergroup that makes up The Stowaways. Sahaj Ticotin kicked off vocals for the set starter "War Pigs" by Black Sabbath. Bassist Dave Ellefson, Machine Head guitarist Phil Demmel and former Five Finger Death Punch guitarist Jason Hook took turns filling in onstage.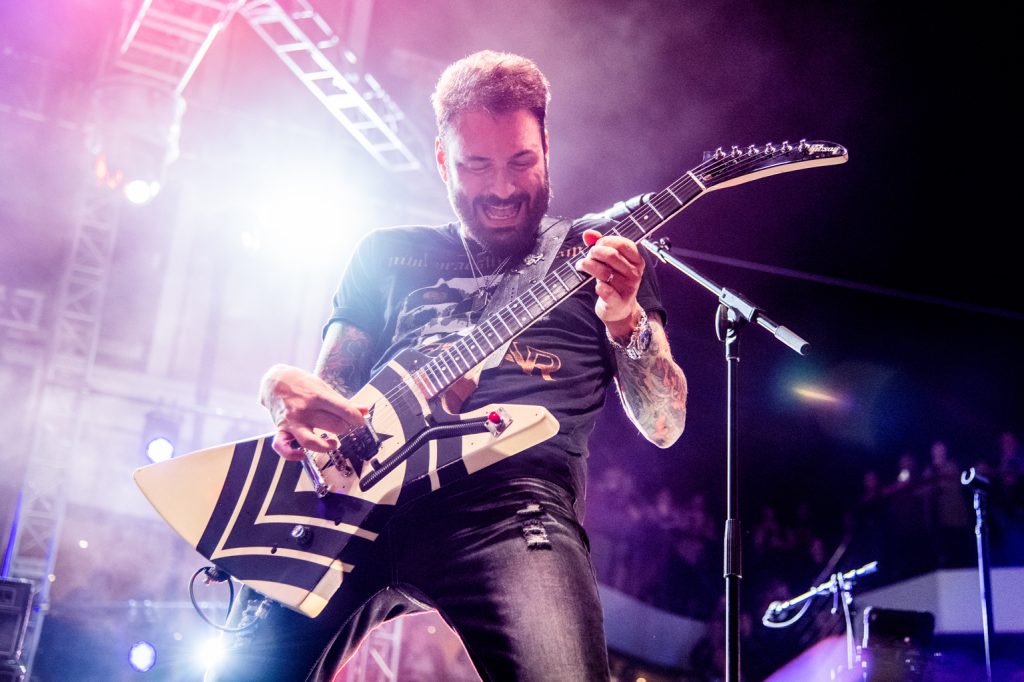 Some top moments include, Dead Sara vocalist Emily Armstrong belting out Pat Benatar's "Hit Me With You Best Shot" and Mixi from Stitched Up Heart crushing a heavy rendition of No Doubt's "I'm Just A Girl."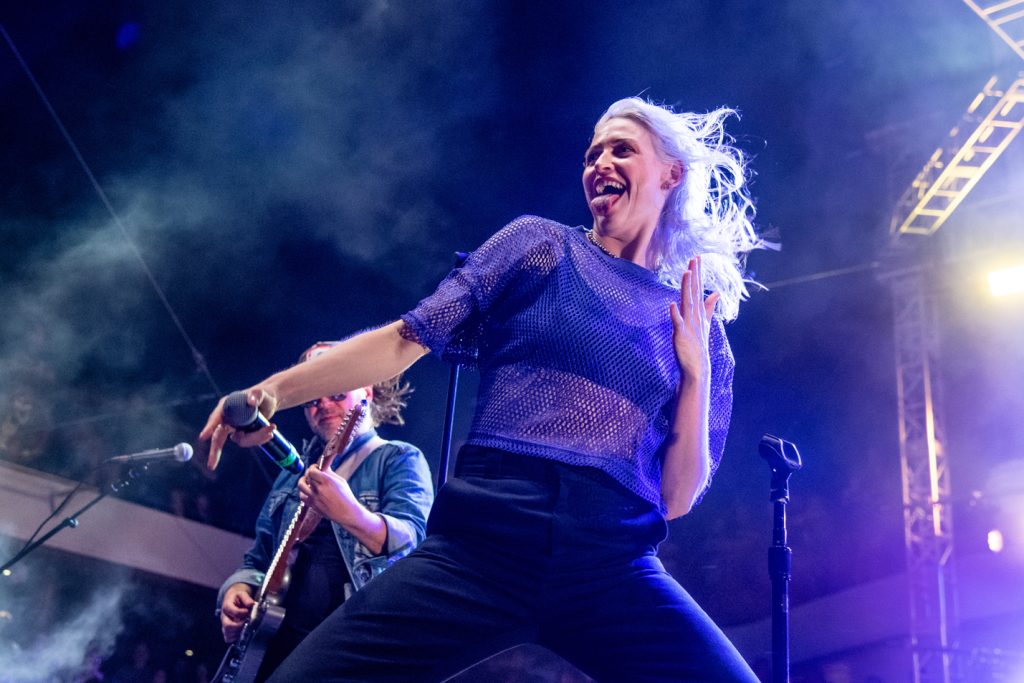 Although these two women covered other female singers – they're ferocity, talent and range could have covered any song no matter the gender or genre.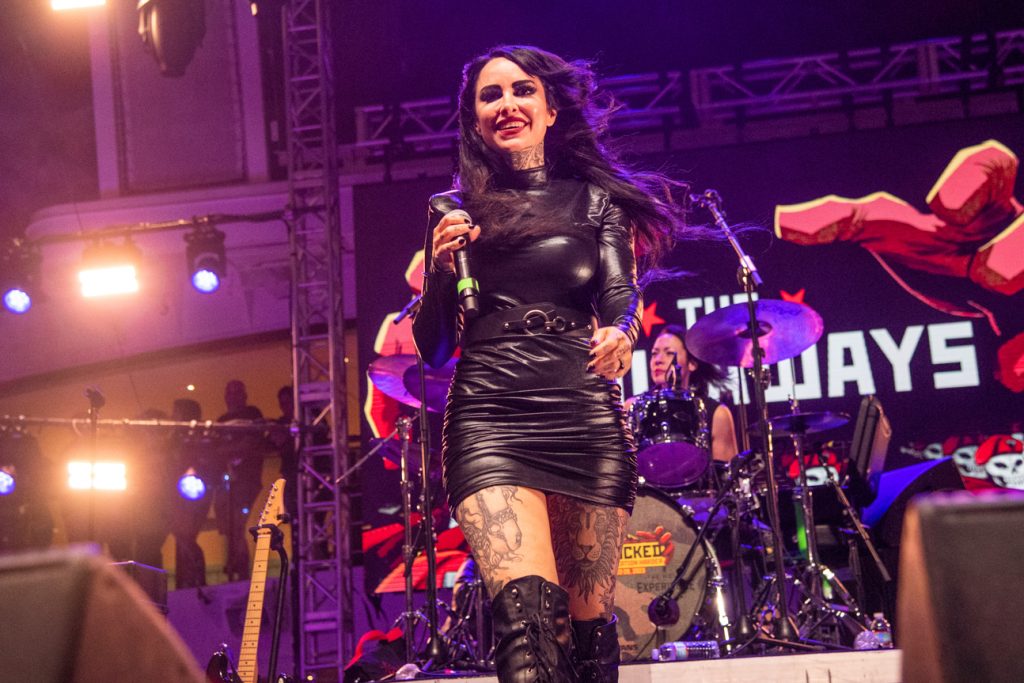 Hyro the Hero obliterated Rage Against the Machine's "Killing In The Name Of" and "Public Enemy's "Fight the Power." Lamb of God's frontman Randy Blythe donned a black cape and dark lipstick (in line with goth and jocks theme night) as he performed The Clash's "I Fought The Law."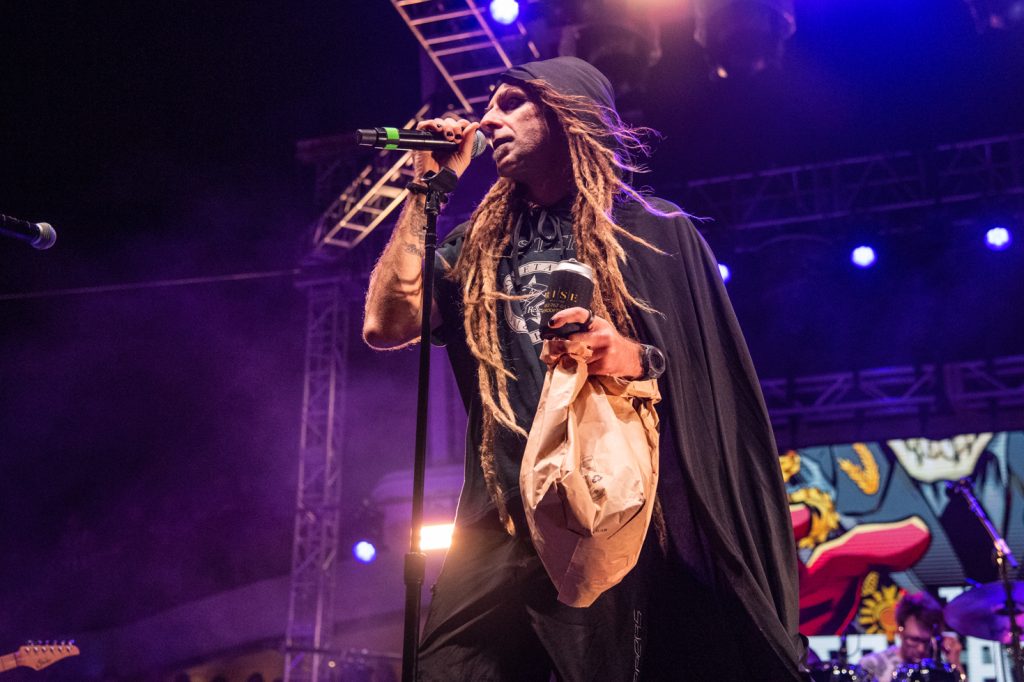 Living Colour vocalist Corey Glover provided all the vibes with "Get Up, Stand Up."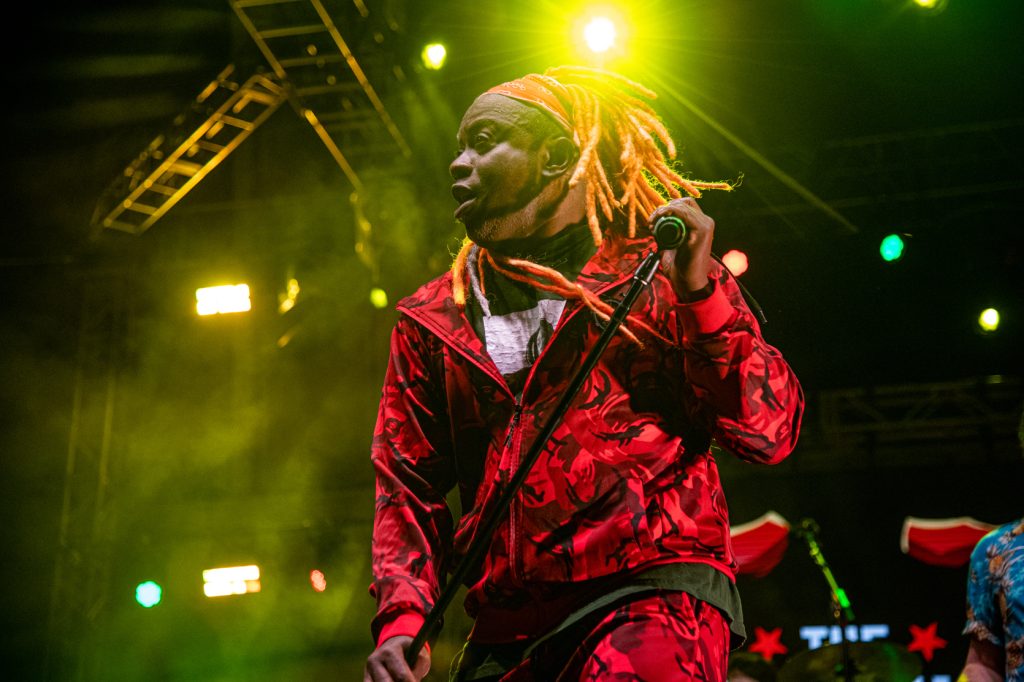 Everyone came out, including Attila's frontman Fronz to cover the Beastie Boys "Fight For Your Right To Party."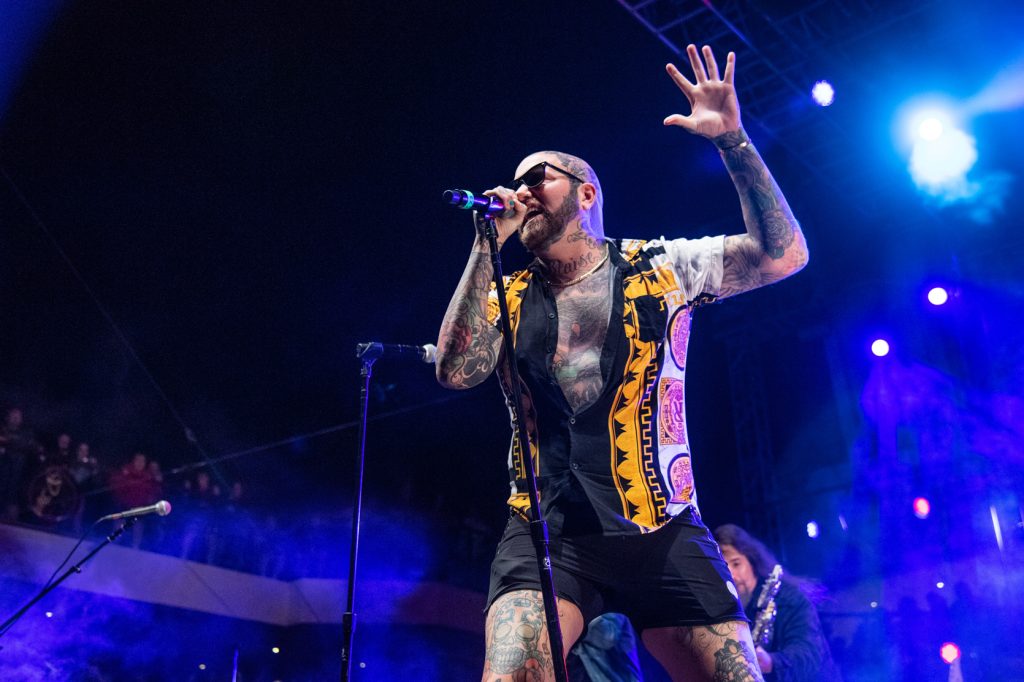 Day 4: Grand Turk, Nova Twins, Bones UK, Zero 9:36 & More
Waking up in sunny Grand Turk is the epitome of a great vacation! Some ShipRockers snorkeled, swam and shopped while others explored this beautiful island.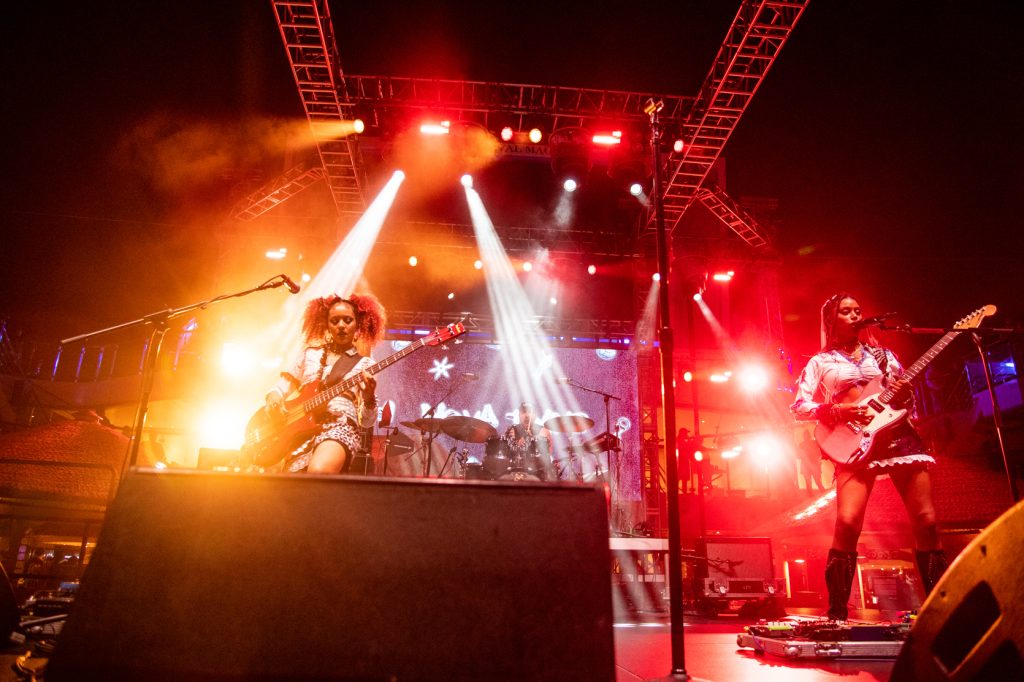 The first band to play were the incredible UK duo the Nova Twins who were first up on the Deck Stage. Their energy and style are infectious. ShipRockers got to see their strong, dynamic and fierce presence onstage.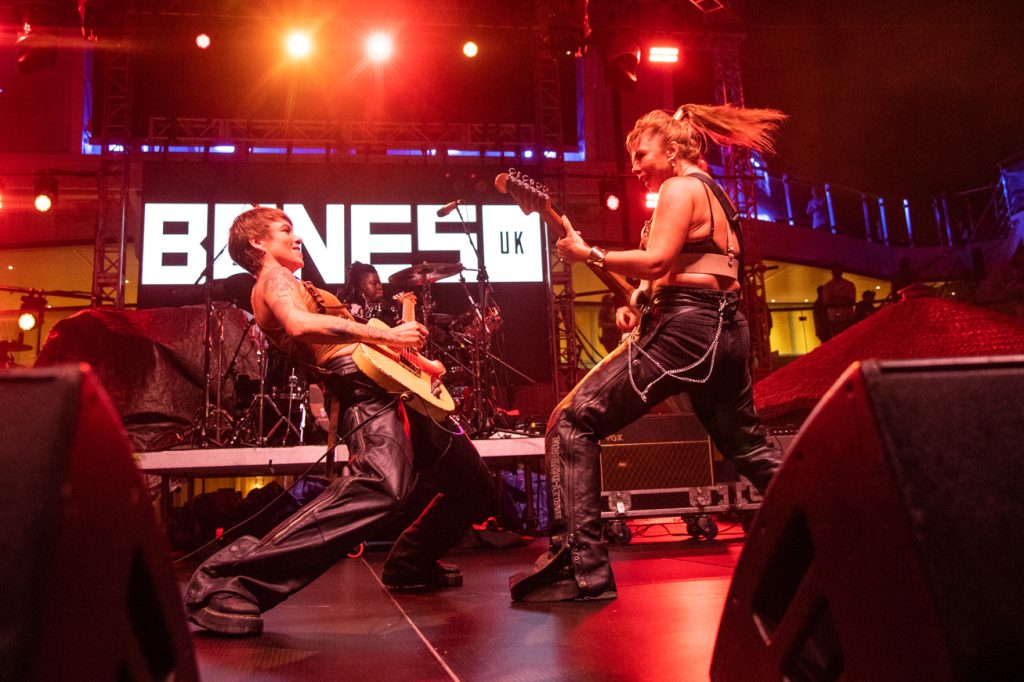 Zero 9:36 and Bones UK also performed on the Deck Stage. Fans had tough decisions on who they would see as bands overlapped.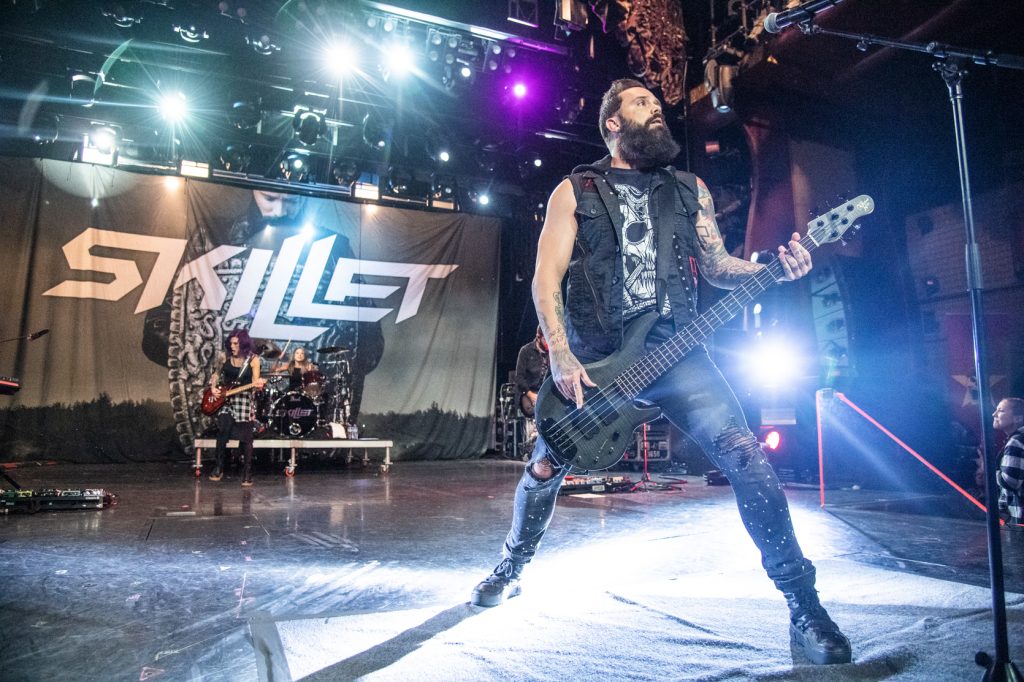 Lacey Sturm and Skillet performed in the Theater while Islander and D.R.U.G.S. took the Aft Lounge Stage. The Ocean Plaza space saw BRKN LOVE and Messenger Birds.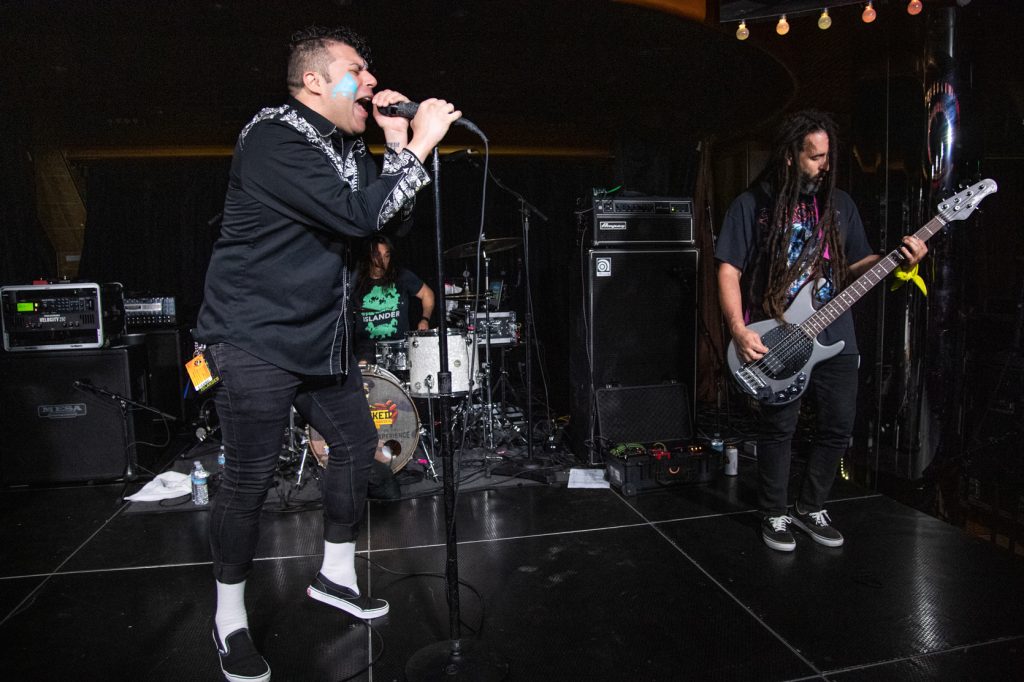 Parkway Drive performed the heavier of the two sets to round out things on the Deck stage for their second and final set.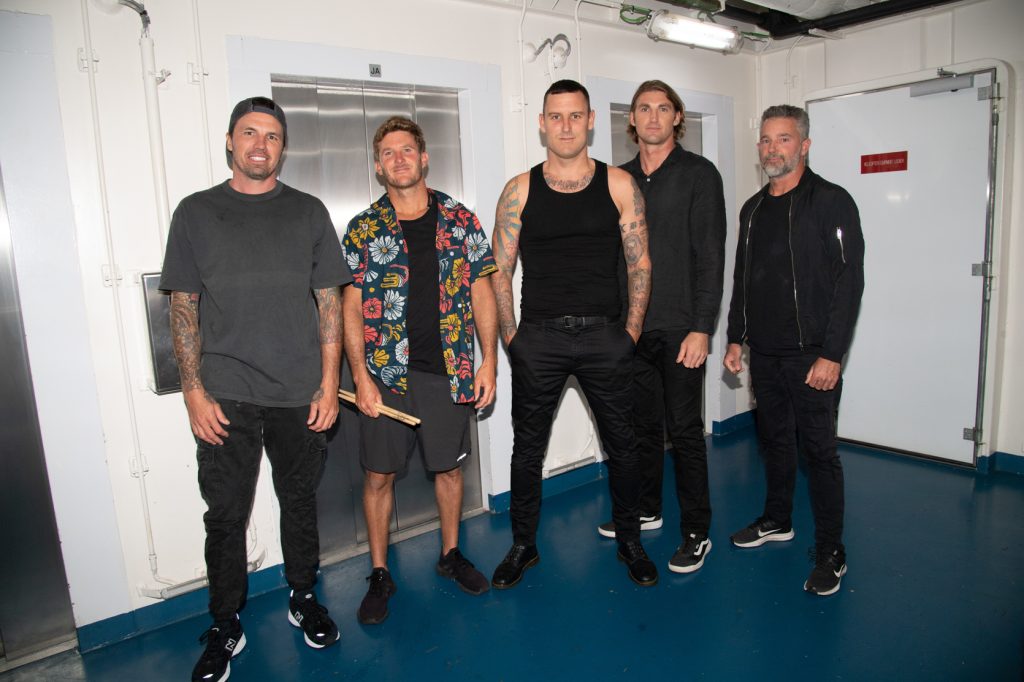 As a fan, I wouldn't have minded two more sets while on the cruise. Vocalist Winston McCall even got a bit emotional onstage when talking about how the cruise has affected him. Because of the pandemic, they were stuck in Australia for quite some time, and to start the year off in this way meant a lot to him.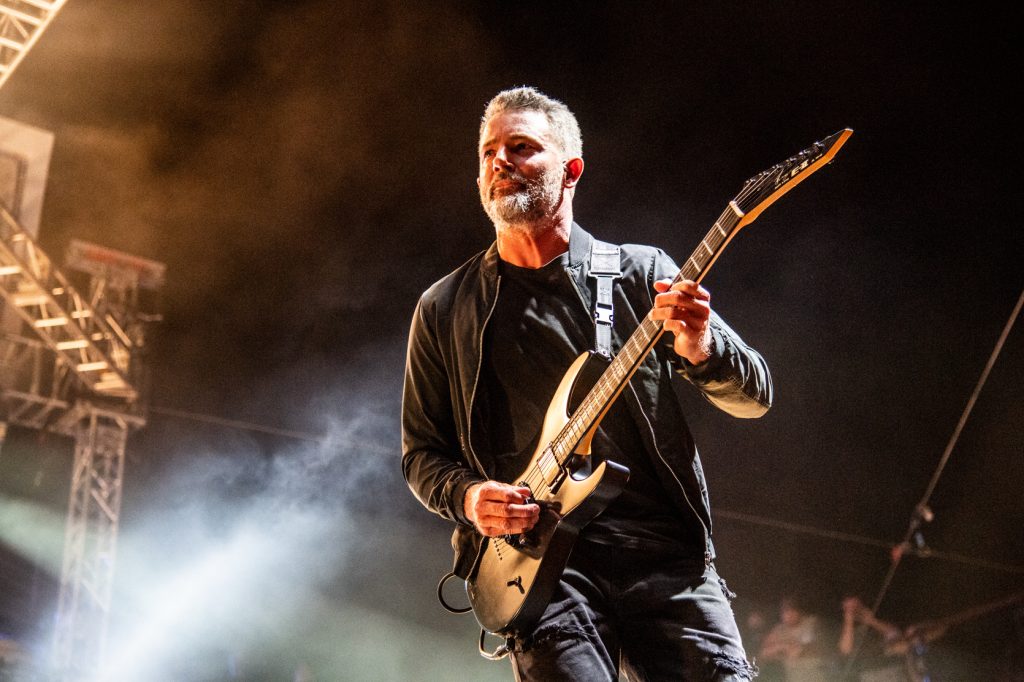 The band was so incredible live, ShipRockers (and yours truly) couldn't get enough. Ears will be ringing for some time to come from this explosive set. Parkway Drive is a force to be reckoned with and they certainly gained a bunch of new fans for life from this cruise!