ShipRocked 2023 set sail on January 22 and fans were ready to vacation hard! The Carnival Magic set sail from Port Canaveral Florida. The ship carried thousands of fans on it's way towards the first stop of the itinerary, Half Moon Cay in the Bahamas. But the first two days were filled with incredible shows at sea!
Day 1 – A Stellar Deck Stage, NFL Playoffs and Villains vs. Heroes!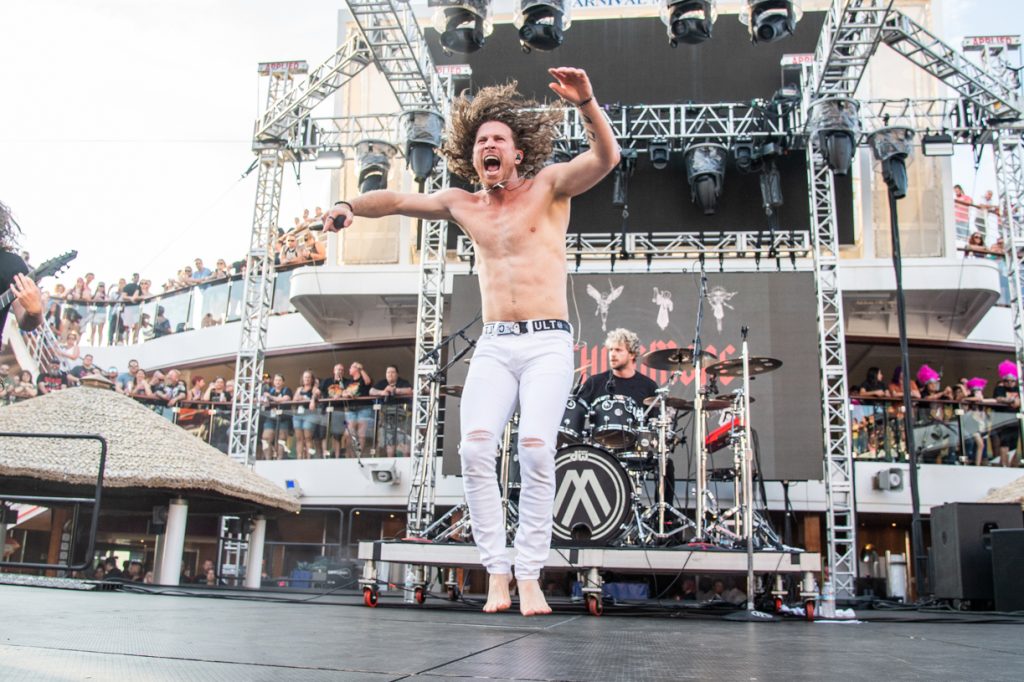 The sail away show featured an incredible set by the always energetic Nothing More. They performed new tracks from their latest release Spirits as well fan favorites "Don't Stop," "Mr. MTV," "Jenny" and more. Their dynamic performance set the tone and the bar for what was to come on the Deck Stage!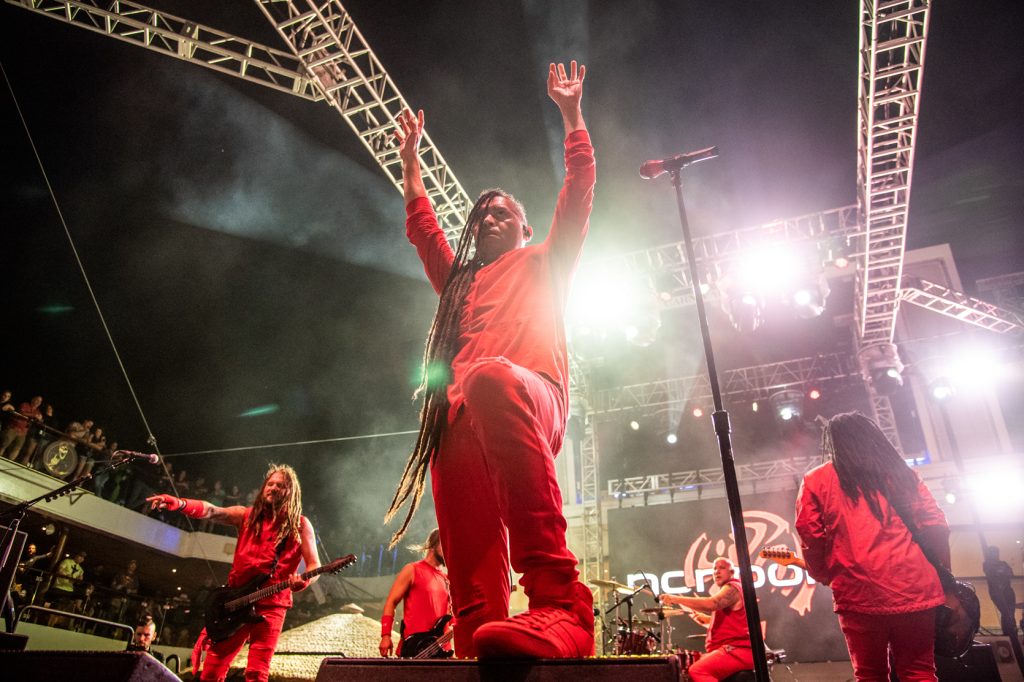 Donned in red, ShipRocked veterans Nonpoint crushed the deck. The band always goes hard and gives it 1000% onstage. This time was no different. Dreads flew, legs kicked and they amped fans up with every track they cranked out. They performed classics and fan favorites "What a Day" and "Bullet with a Name on It" among many others as part of this ferocious set.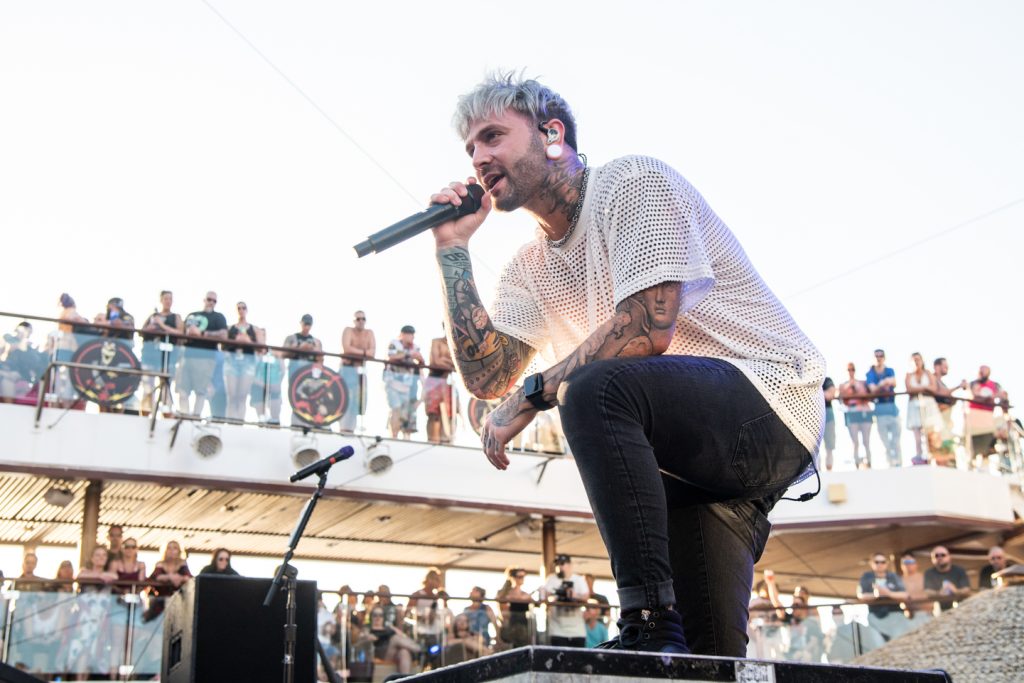 In between sets, fans chomped down on burgers, grabbed an ice cream cone or watched the epic NFL playoff game between the Cincinnati Bengals versus the Buffalo Bills. There are also theme nights for every night and for day one ShipRockers got dolled up as villains and heroes.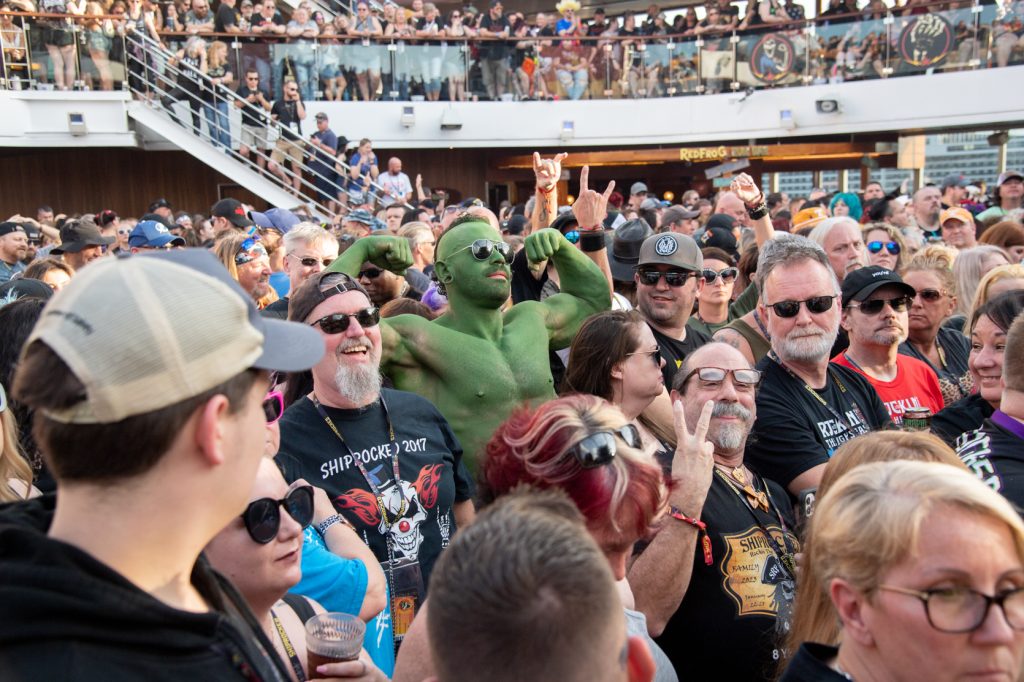 Many got dressed as notable characters, one couple donned green body paint as The Hulk and She Hulk and a couple of female Power Rangers were giving away mini "Suck a Bag of Dicks" candies! A personal favorite of mine was someone dressed as Negan from "The Walking Dead" with a bat, leather jacket and all!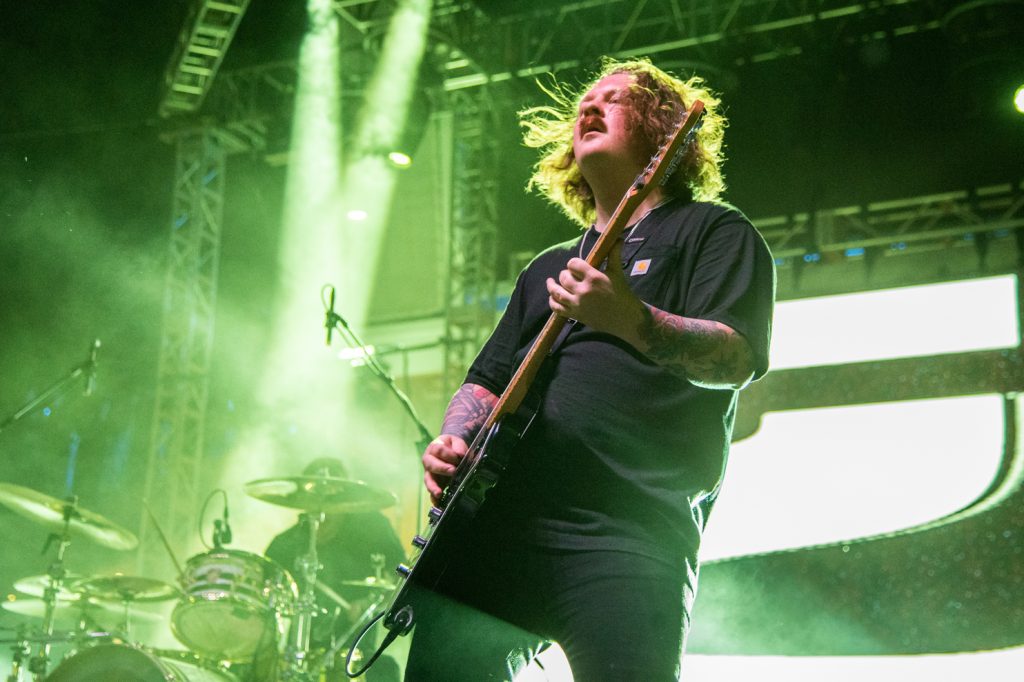 Grandson played his first set in the theater to a packed house. He brought the alternative rap rock and won over new fans who were still raving about his performance hours later.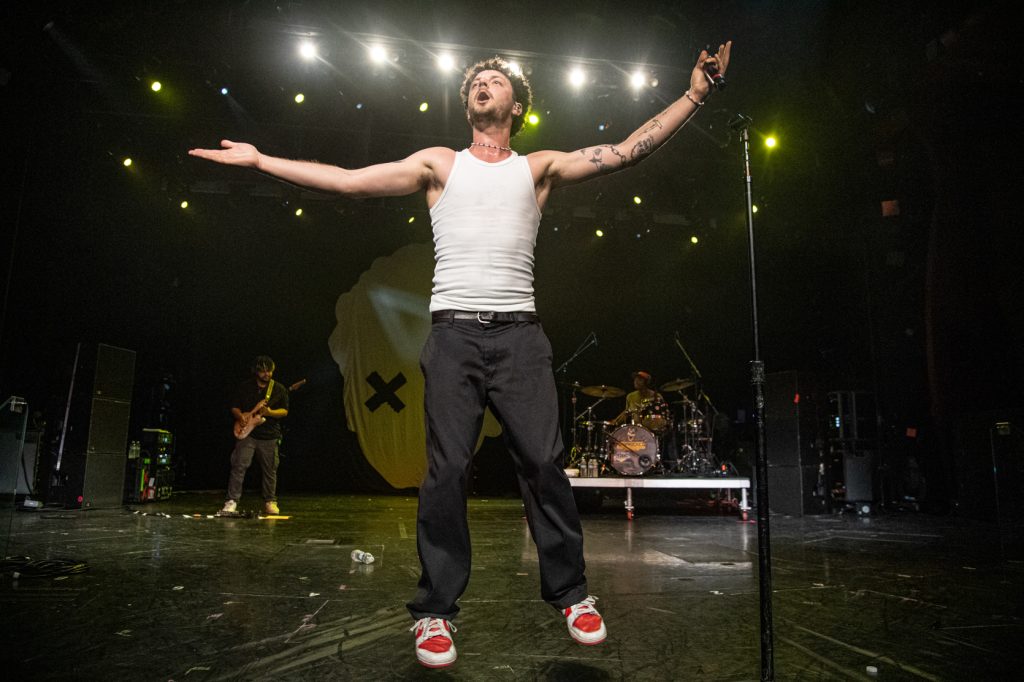 Metalcore act from Ocala, Florida, Wage War hit the deck next with a stellar performance as we sailed through dark waters. They performed tracks from their latest album "Manic." Lead singer Briton Bond spewed growling vocals and the fans up front were screaming the lyrics back to him!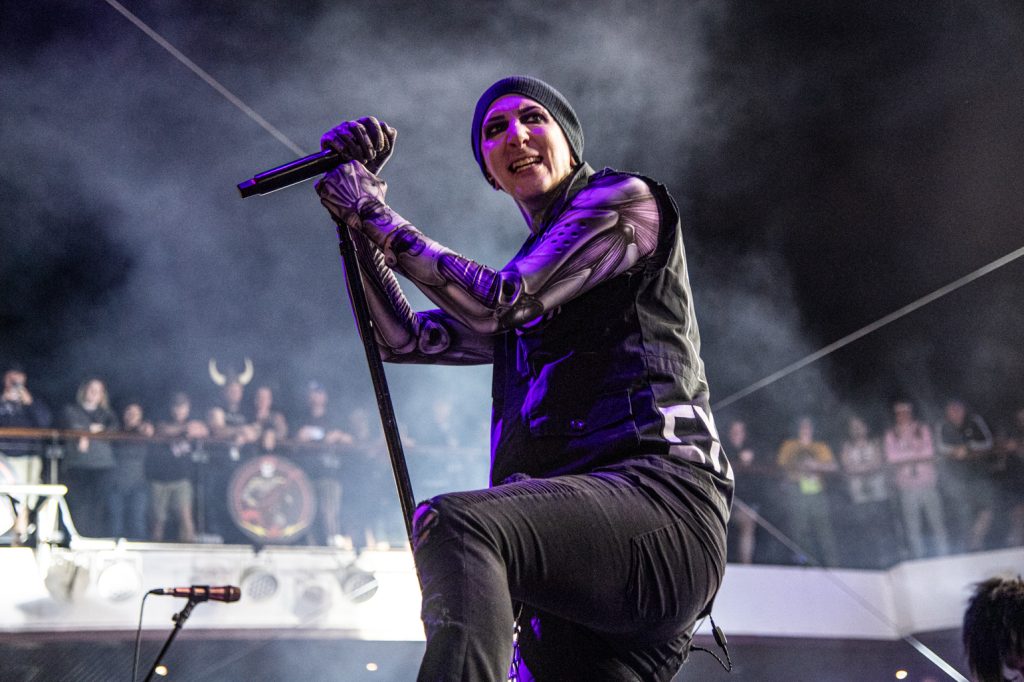 Motionless In White ended things on a packed Deck Stage for a notable performance, many of their fans were onboard. There were numerous other acts performing in the Theater, Aft Lounge and Ocean Plaza spaces all across the ship throughout the evening. But the fun didn't stop with these amazing sets.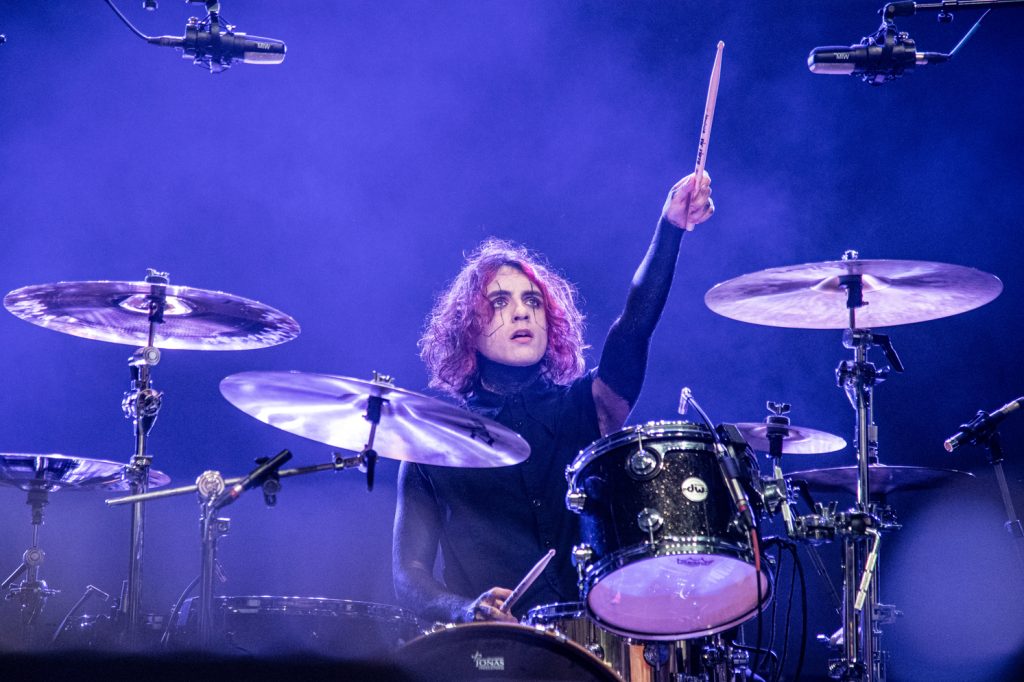 At midnight ShipRockers could check out Kara-O-King Karaoke live band or try their hand at finding love at the Singles Mingle event at the Piano Bar. This is all to say, day one of the cruise was certainly one for the books and the first of many unforgettable nights!
Day 2: Parkway Drive, Bad Omens, Lilith Czar, Islander & More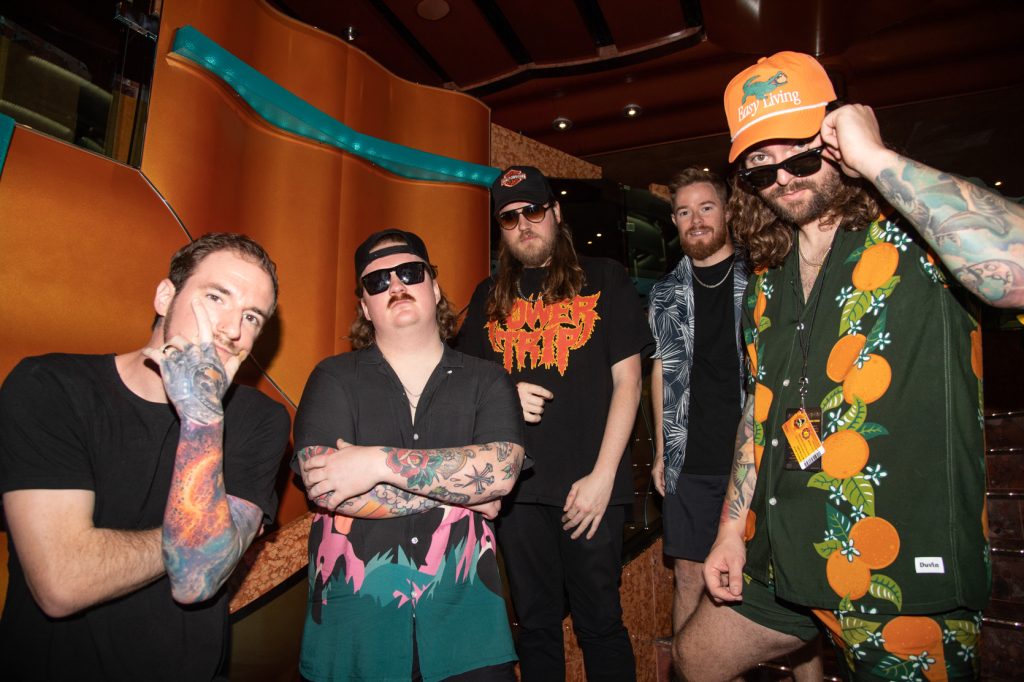 As we continued onto the Bahamas, the second day was a fantastic one at sea. It was filled with meet and greets with some great bands. In the morning, fans got up bright and early to get their photos with Skillet, Motionless in White, Wage War and Lilith Czar. There was also a delicious brunch being served in the dining room!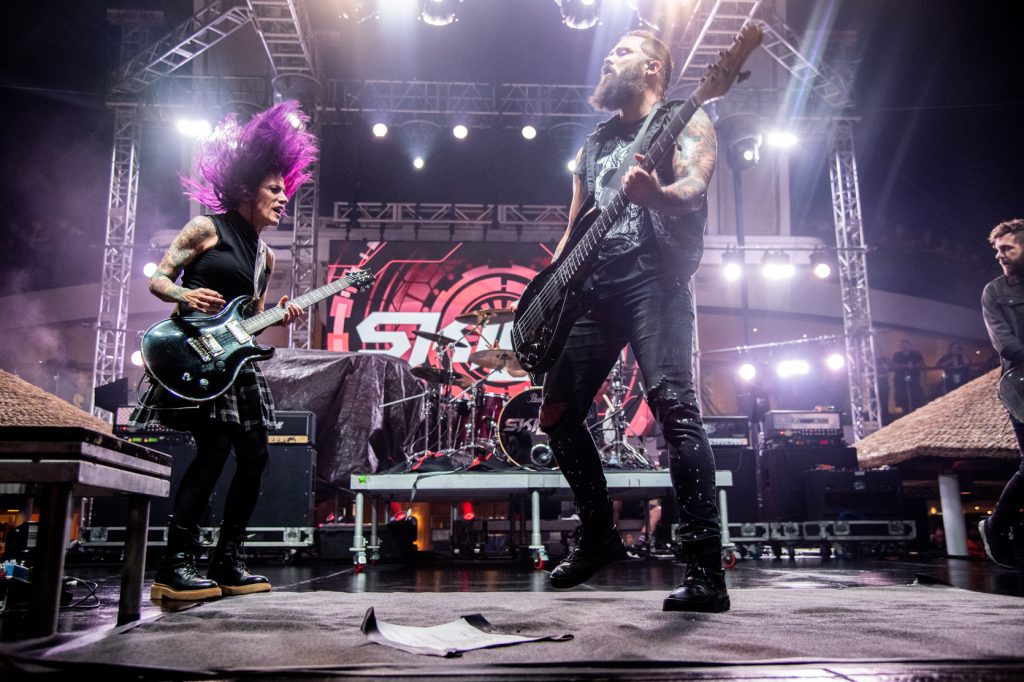 Islander kicked off the Deck Stage performances with a compelling performance. There were no VIP or general admission fans, as frontman Mikey Caravajal  urged all fans to come upfront as close as possible.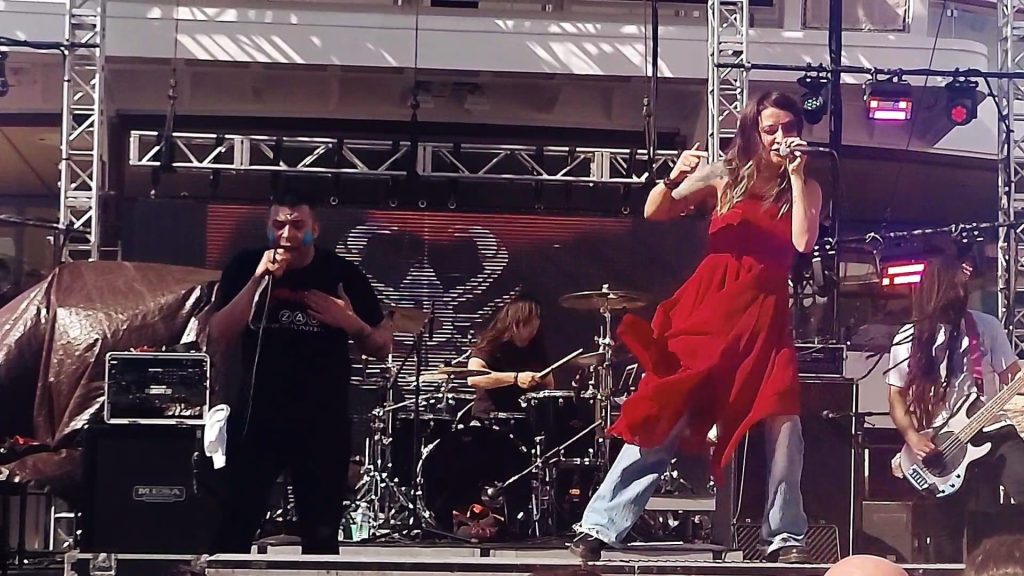 They played the fan favorite "Lucky Rabbit" and also a new one "Skin Crawl" a track which features Korn, Zao and Living Sacrifice members. Singer Lacey Sturm came out to sing the title track of their latest album "It's Not Easy Being Human."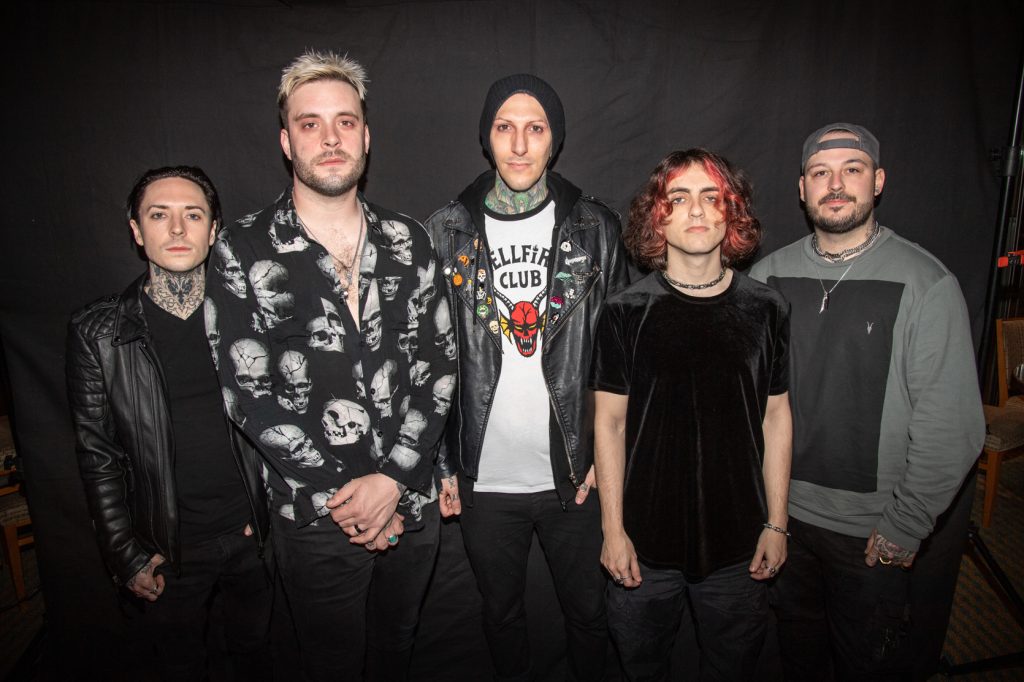 In the afternoon, fans lined up ones again to snag some pics with Parkway Drive, Suicidal Tendencies, Memphis May Fire and Zero 9:36. ShipRockers were absolutely delighted to snag pics with these heavy hitting bands!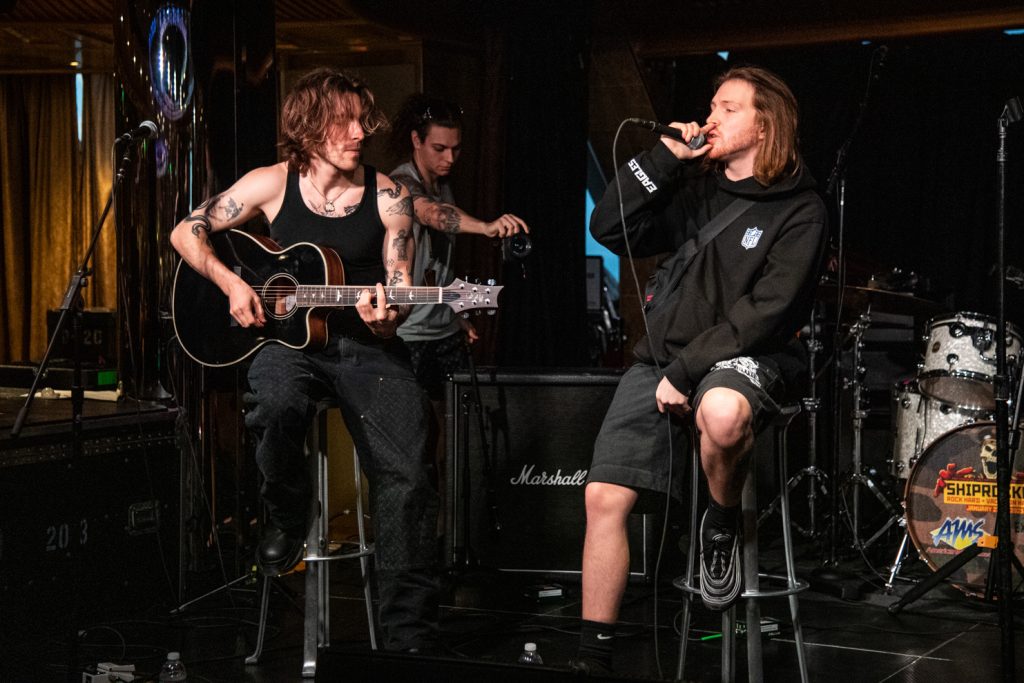 VIP ShipRockers were treated to a private party in the Aft Lounge in the early evening. Lacey Strum and Zero 9:36 performed acoustic sets for the audience while they enjoyed cocktails and appetizers. The Rum Punch and margaritas are always a favorite for the guests.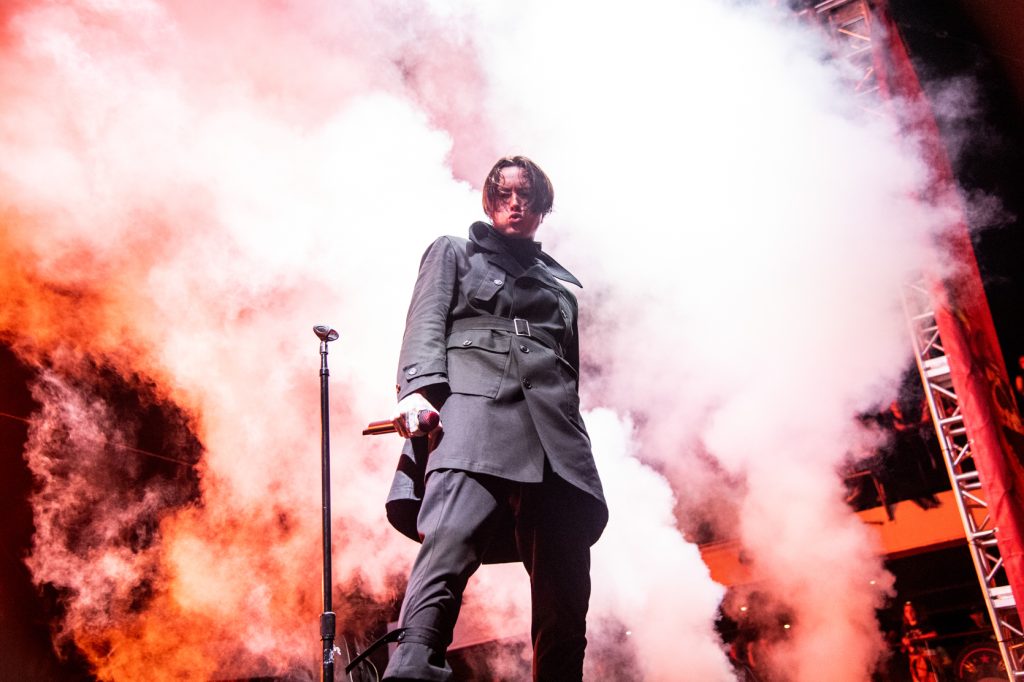 Afterlife and Fame On Fire and Skillet, also performed for fans outside on the Deck Stage. But some of the most raucous and passionate fans lined the front row for Bad Omens. This band completely commanded the Deck Stage. They gained some new ShipRocked fans, with tracks from their latest album The Death of Peace of Mind.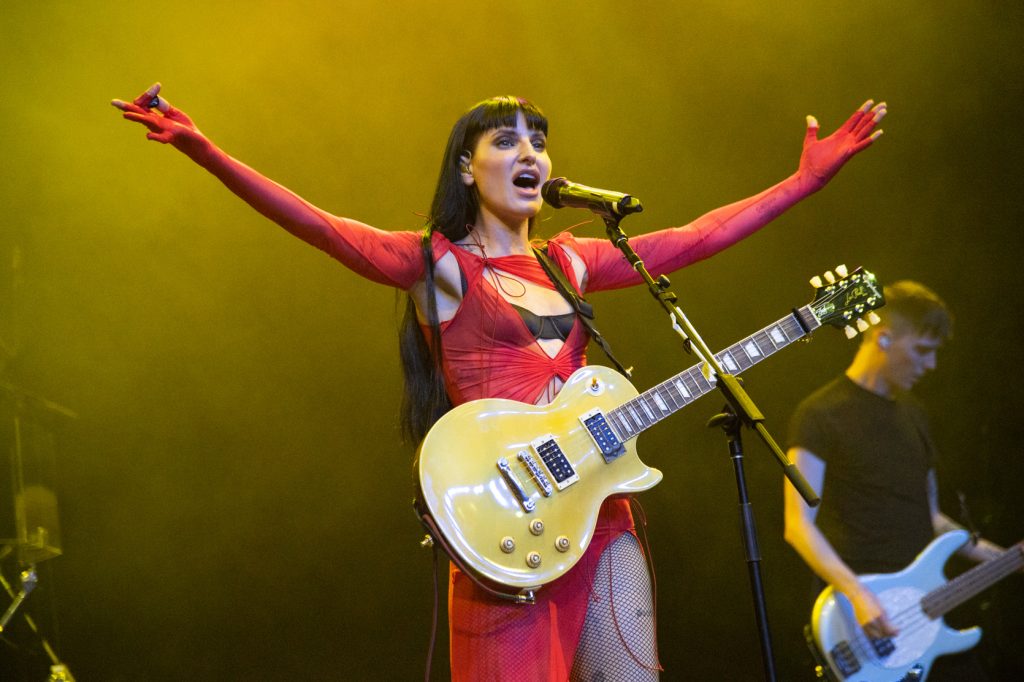 Over in the Theater, Lilith Czar dressed in red, filled the venue with incredible vocals with her graceful and sultry performance. Fans sang along to tracks from her latest record Created From Filth and Dust. One of the highlights of the night was when she channeled Stevie Nicks for the "Edge of Seventeen" cover.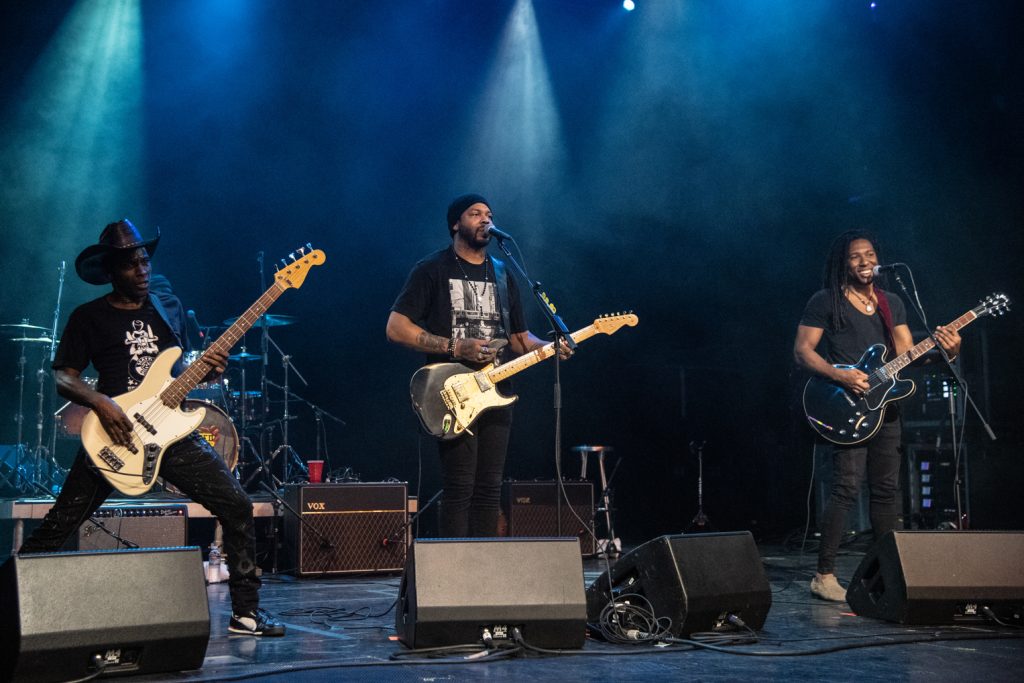 Another powerful voice took the stage in the theater, Aryon Jones crooned bluesy rock tunes. His band kind of stole show with the amazing bass performance and sexy AF shirtless guitarist that men and women were fighting over in the crowd. He made his debut on the boat last year and has become a ShipRocked favorite for fans ever since.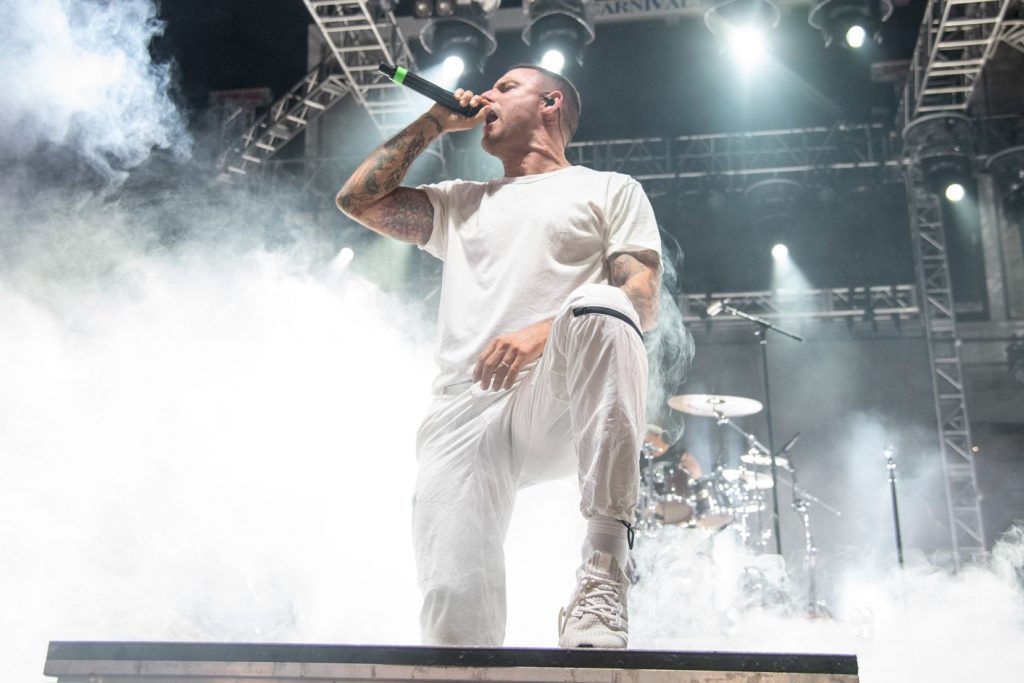 The Deck Stage ended on an incredible and vicious note as the Australian metal headliners Parkway Drive obliterated the stage. Even thought frontman Winston McCall had the moves of an inflatable tube man (also known as a skydancer, air dancer or tall man) except it was a cooler, heavier version of it. Something to not make fun of are the intense guttural vocals he unleashed.
The entire band was put every ounce of sweat into this first performance and they were genuinely ecstatic to be on the boat! McCall let fans know they were as excited to hang with ShipRockers as fans who wanted to spend time with the band.