Definition: Addict – to devote or surrender (oneself) to something habitually or obsessively.
Here at The Travel Addict we are obsessed with travel.
Travel changes you. It is so important to just go and see the world. Whether that means going a few miles away or across the globe. Hopefully this blog will inspire you to get up and go!
We want to build a community that encourages adventure and curiosity about the world around us.
The Travel Addict blog will begin to tell some of the stories about the adventures a long the way.
We will also interview fascinating people who can share their favorite travel destinations and stories.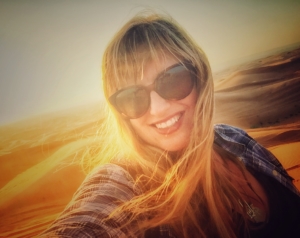 Hello, my name is Amy and I am the editor at The Travel Addict.
I have been traveling for 20 years and flown over 2 million miles to visit over 80 countries on 6 continents. But I am always planning the next trip.
Amy Harris is a freelance photographer for Invision by Associated Press, AP Images and Rex/Shutterstock.
Her work can be seen in various publications and websites including: Rolling Stone, AP Images, National Geographic Books, Fodor's Travel Guides, Forbes.com, Lonely Planet Travel Guides, JetStar magazine, and Delta Sky Magazine.
All photography on this site is copyright TheTravelAddict.com 
Please follow the story on Instagram with more photos @thetraveladdictig
Contact us at [email protected] for collaboration inquiries.