Corey Glover is most famous as the frontman of the rock band Living Colour but he is also a once in a lifetime multi-disciplinary artists. He seemingly does it all, from music to acting and dabbling in everything in-between.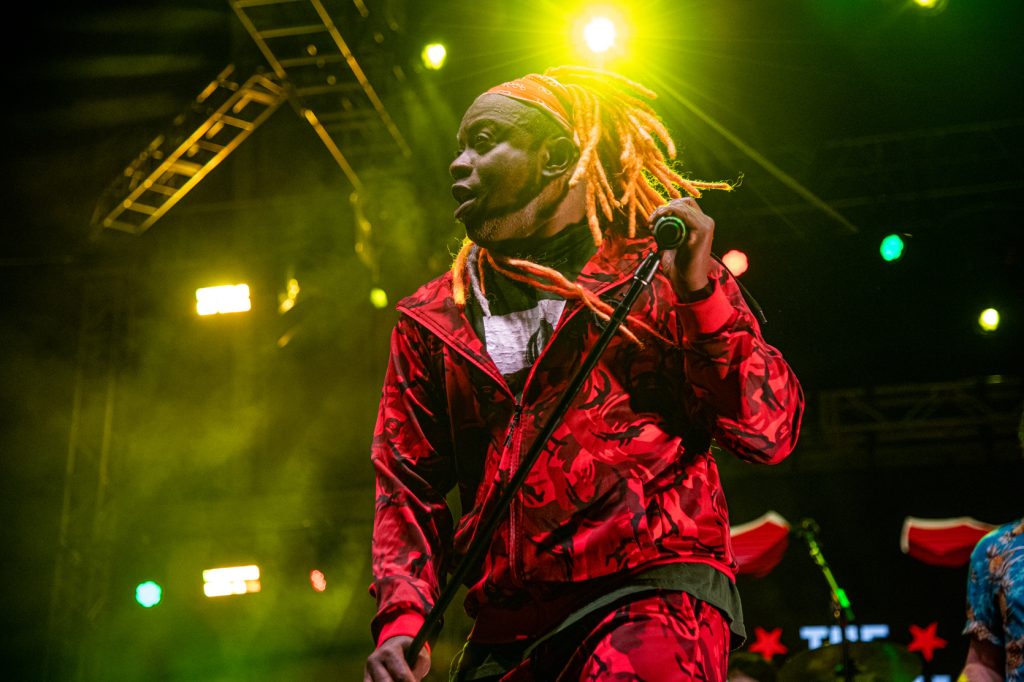 Glover performed on ShipRocked 2023 as part of the Stowaways and also did one of the most memorable sets of the trip with an acoustic atrium performance that had everyone (artists and fans) talking about his rendentions of classic hits like "Purple Rain."
We caught up with Glover on ShipRocked to talk about his love for New Orleans, how Broadway influenced his training and the trick to maintaining a nearly four decades' long relationship with his Living Colour bandmates. 
You played an acoustic set in the atrium and everyone who saw it including all the artists on ShipRocked were saying your set was a spiritual experience. 
As it should have been.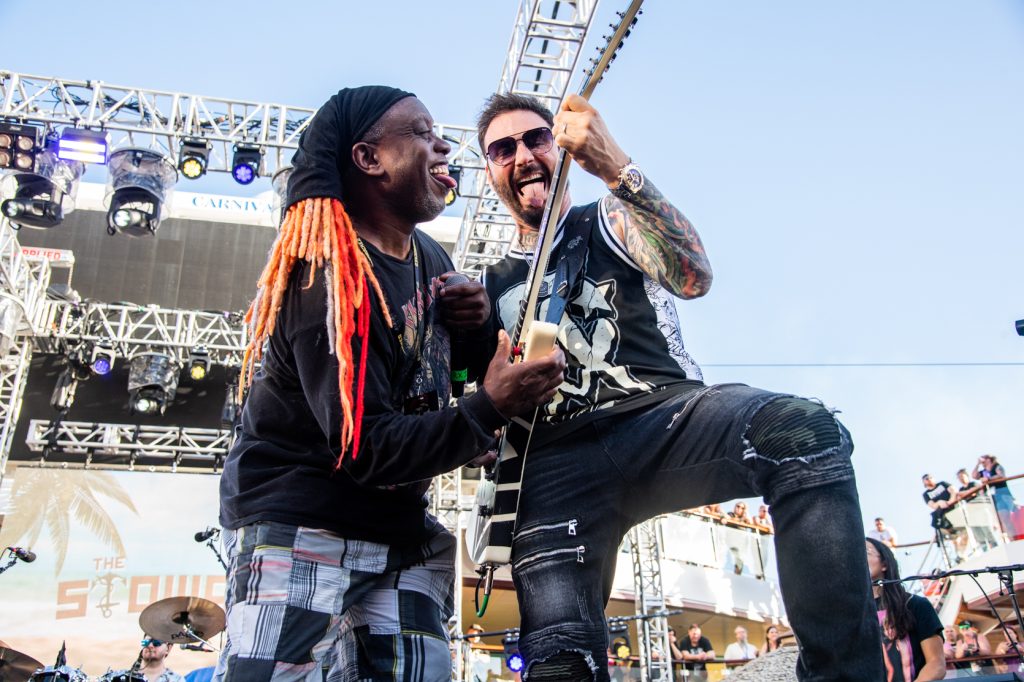 What is your favorite ShipRocked memory? 
I think the first time I was a stowaway and then the band came. That was just wild. This concept didn't make sense to me at first. It wasn't until I had played Jam Cruise and some other cruises and I saw what was going on there, the cruise culture. But this is bigger than cruise culture to me. These folks know each other and it's their annual party. They see each other on the road and in their respective towns and I didn't get it until the second time I went and the same people were here that I saw somewhere else, out in the world.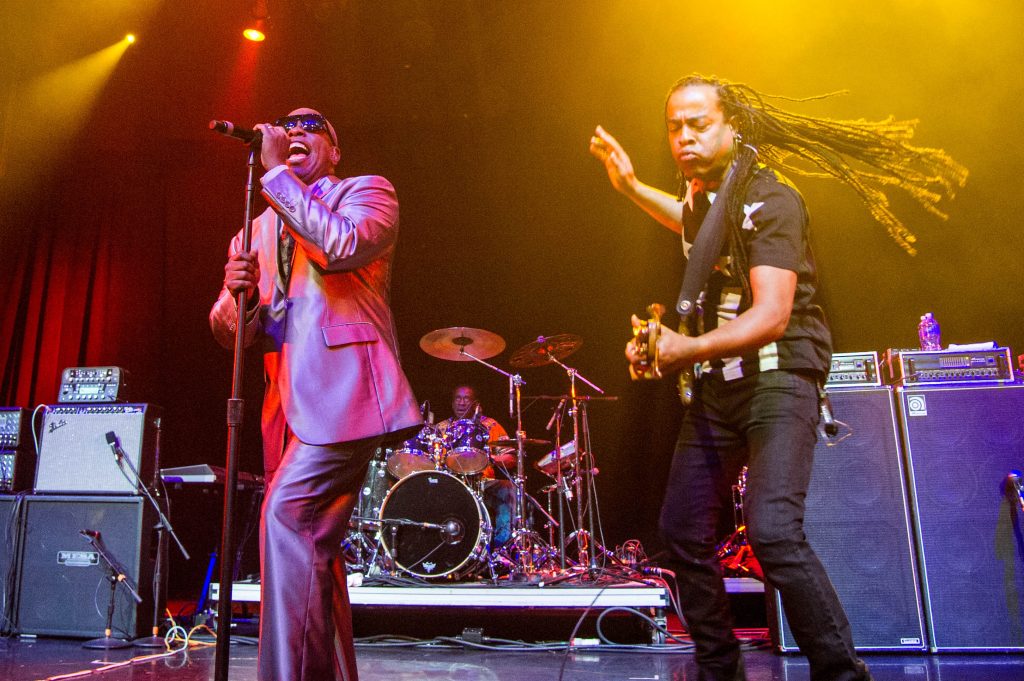 I love this idea. I love this concept, in terms of creating an atmosphere of family. It was a tiny ass boat the first time and the shittiest room ever. It looked out onto the balcony and roof. Other than that, the shows, playing with some of these folks like Bumblefoot and Andy Wood, all these players that I didn't realize were fans and that there was a commonality in that we were all just out here doing this thing that's kind of a vacation, kind of not a vacation and it's great. I love it.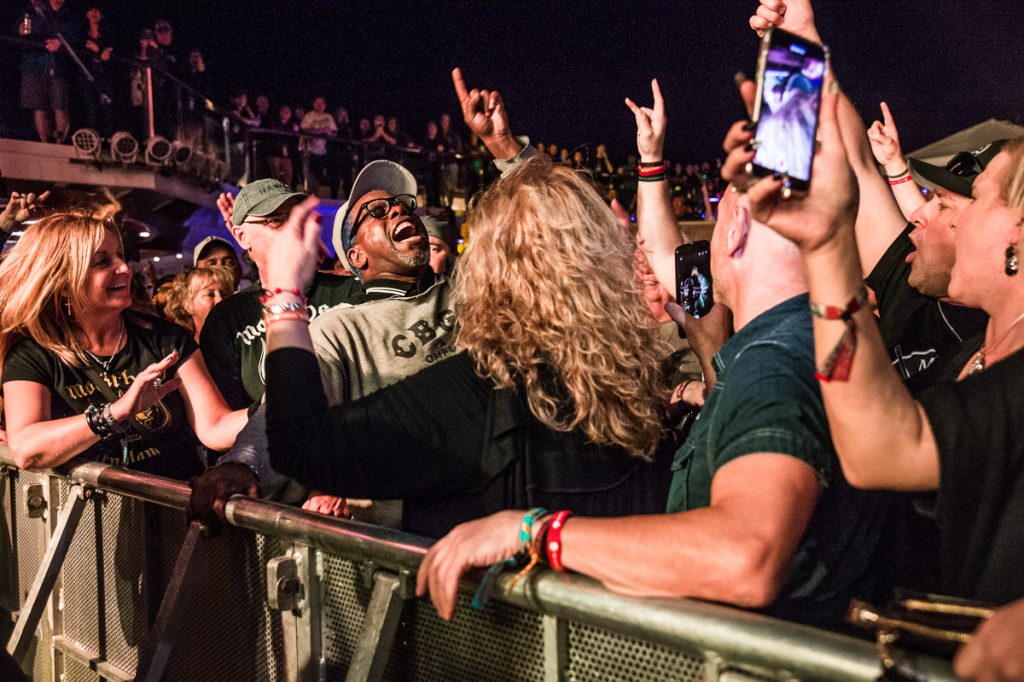 This year you played an acoustic set in the atrium and everyone who saw it including all the artists on ShipRocked were saying your set was a spiritual experience. 
As it should have been.
You've played with some of my favorites New Orleans natives, Galactic. Any fond Galactic memories or New Orleans memories? 
I played with them last year. That was a culture shock because we would be there for Mardi Gras and Lundi Gras and just how everything shifted for that week and a half.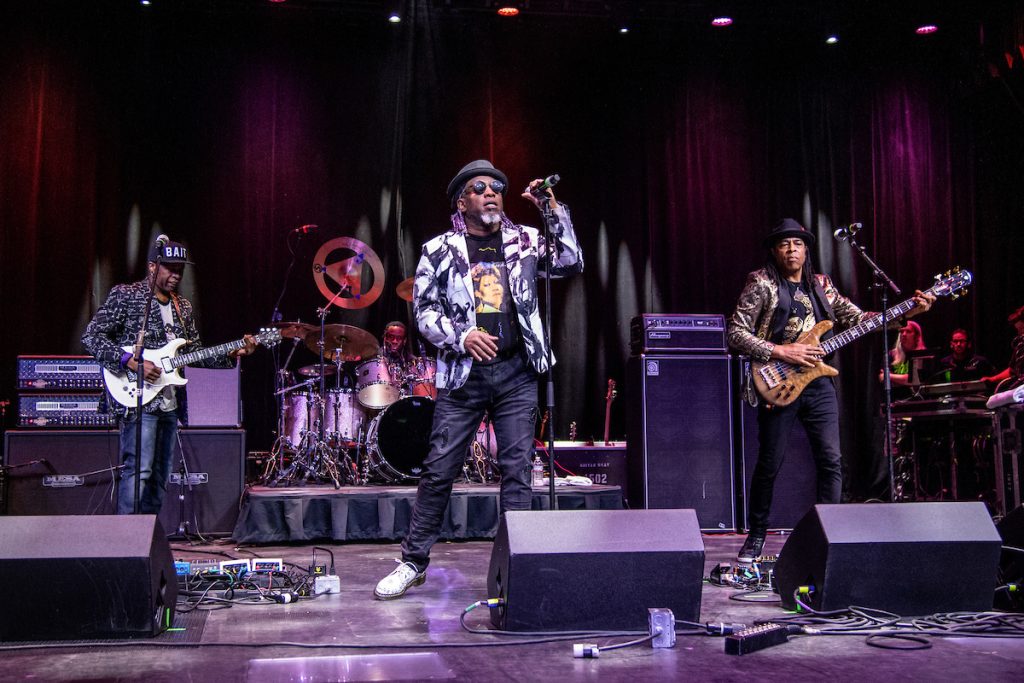 Yes that is New Orleans at Mardi Gras. Everywhere else in the world is still working. It's the middle of February and New Orleans shuts down for the party.
Right. They're not playing! I went to a bunch of parades. I got a shoe thrown at me from one of the floats.
That's a famous throw. It's a Krewe of Muse's shoe. Glittered, right? Did you keep it?
No, I gave it to someone else because the shoe was a pump. It wasn't my size. That whole culture, that second line culture. Every person in that band embraces this New Orleans culture in a way. I've never been in a band that's talked more about food and the cliché is true. You go to lunch, you talk about what you're going to have for dinner. That's what they do!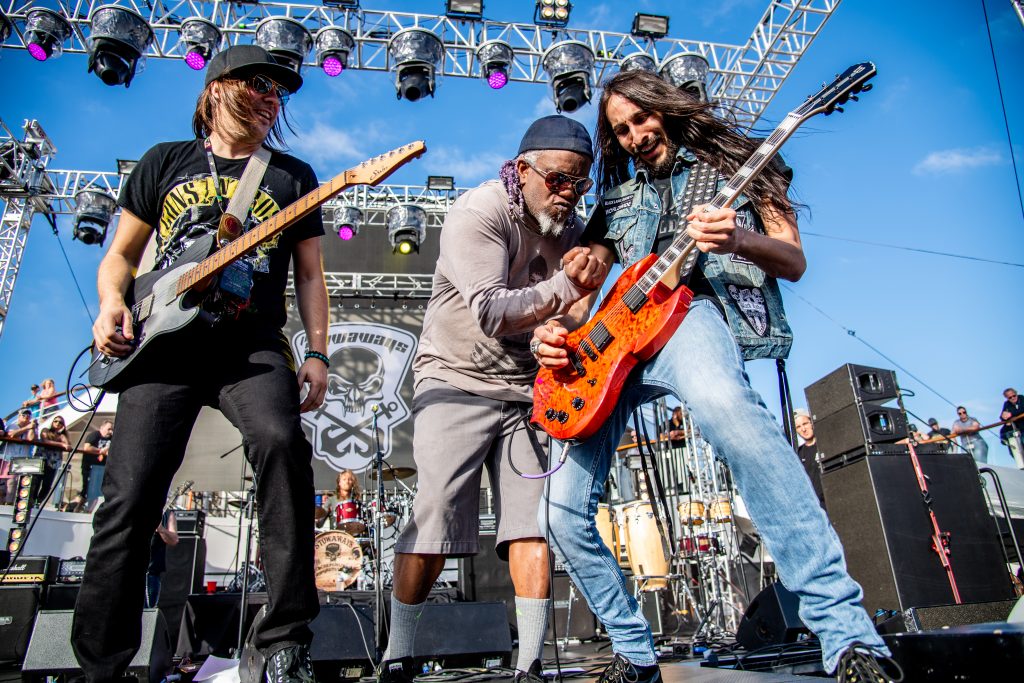 Did you have any good meals?
I had amazing meals, gastronomic wonders, people using CO2 and shit like that everywhere. And they knew everywhere to go in every town to find this food, everywhere. I gained twenty pounds in that band. They stayed the same. 
I love New Orleans and there was a point when I was there like every other week. I was either rehearsing with them or meeting them on the road when they were coming back to New Orleans. So, I love New Orleans and the people in that city.
What's your perfect day in NYC? What should people do off the beaten path? 
You go walk the highline. It's touristy as f*ck, I don't care, it's some of the best views of the city that you can find. The best part is when you're walking up the west side and you look east and you see the sprawling city. 
If you know the city, you can see where it dips, the hills and the valleys of all of it. But when you get to like 23rd Street on the highline, it's amazing. Get out and go to Chelsea Market, get something to eat. Everything in Chelsea Market is amazing. 
Go to Brooklyn, walking along the promenade. Go the Bronx and you can go into the parks in the Bronx and be transported to before whatever the fuck happened to New York. Take the ferry to Staten Island. I know this sounds weird, but just walking through Staten Island is culture. It's going to take you forever to walk through Staten Island, but walking around is amazing. It can be dangerous, but it's amazing.
A little bit of fear, but that's where the good stuff is.
Exactly.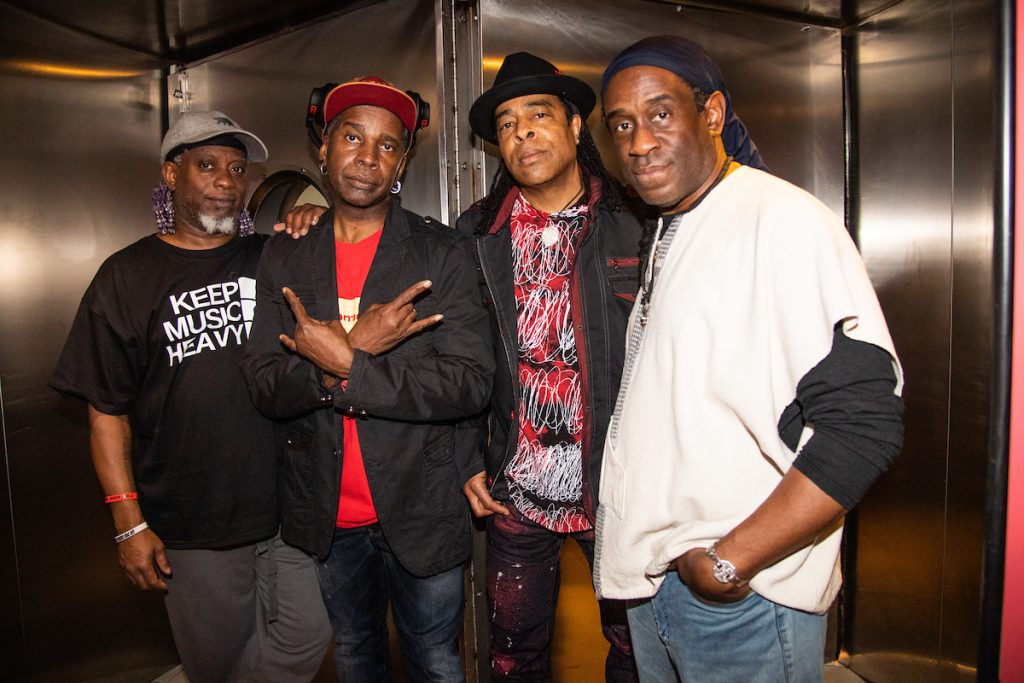 What's the secret to staying friends with Living Colour bandmates for decades?
Staying away from them as much as you possibly can. We have been in each other's lives for the better part of forty years at this point. We understand each other and we understand each other better than we think we do in most cases. We anticipate what any of us are going to say or do. And how many relationships can you say you have like that? 
How many people can you say, I know them better than I know me? You gotta love that. You gotta love them for it. And then you tell them to go to hell and walk away on a regular basis.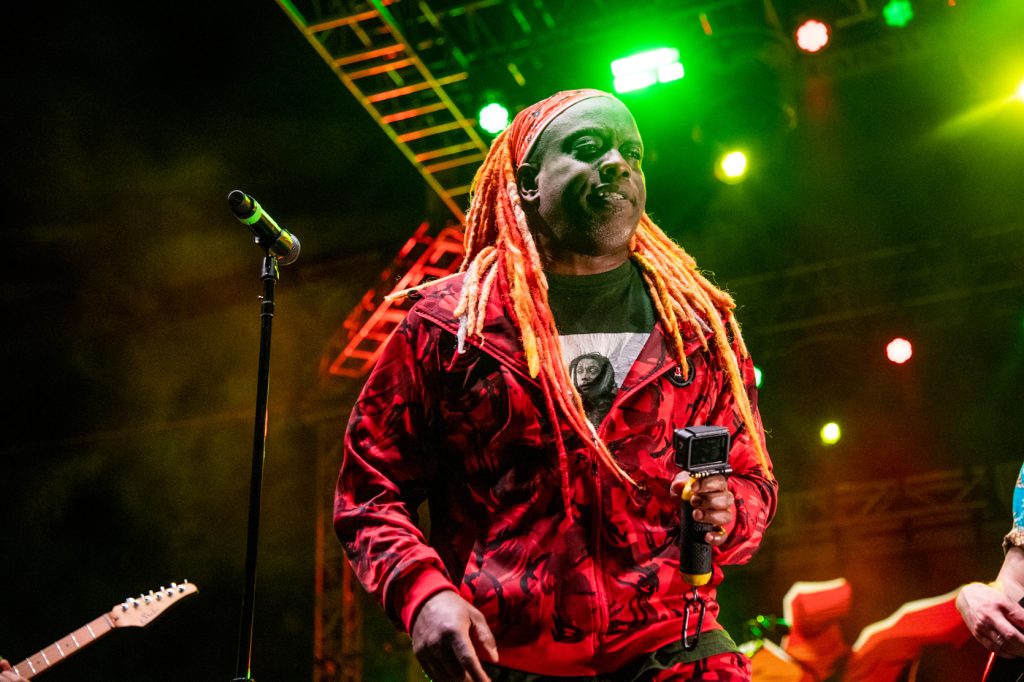 You did a musical with the Broadway touring company. Would do that or try to do Broadway?
In a heartbeat. If I could get in on a Broadway show, I'd jump off of this boat to do it. 
What's your favorite musical to see on Broadway that you've ever seen?
When I was younger, I saw Raisin in the Sun and The Wiz, a regional production of The Wiz with Stephanie Mills. I saw Superstar but the production was not that good. I didn't like it. I saw Pippin, Joseph and the Amazing Technicolor Dreamcoat. 
I'd go to Broadway a lot when I was younger. That's what I was going to do when I was younger, be on Broadway. I'm not that much of a dancer, but I have my training in singing for Broadway, to project out to the back of the room. 
I'd love to do it again. Everyone keeps saying Hamilton, but I don't want to do Hamilton. I don't think Hamilton is made for me because I'm not a rapper.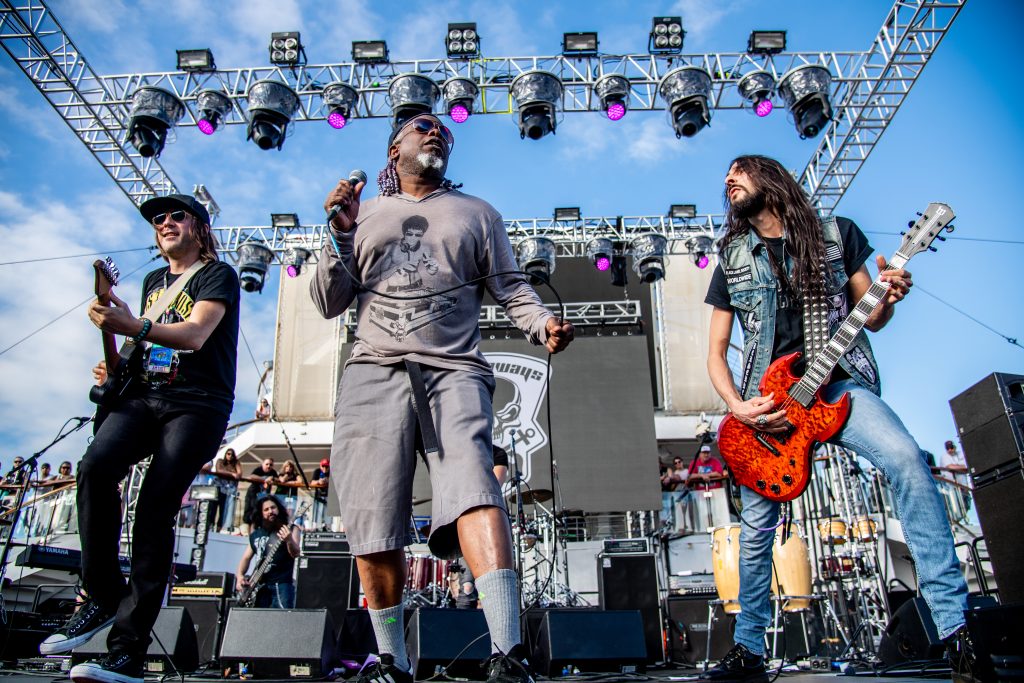 What's in store for 2023?
Work. I'm going out with Winery Dogs. We got a couple of anniversaries coming up. We're going to do some traveling, do some writing, do some recording.
New music is coming?
New music is coming. You know how it is with us. We take forever to make a record.
It's been a long time. Before 2018.
Every time it takes us longer and longer and longer.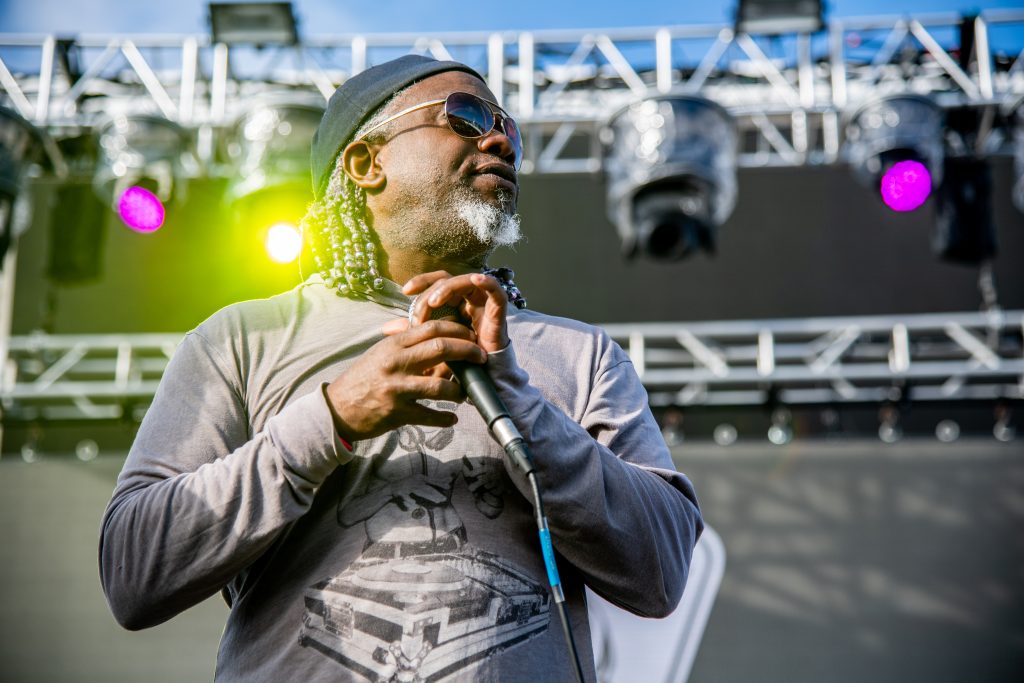 But we're really getting it?
I make no guarantees. It's not up to me. If it was up to me, we'd be in the studio today. But everybody's like, I've got these ideas and putting them together. We are trying to get our schedules together. We don't record bits and pieces. We've got to be in the same room. We could do it that way, but then it sounds like shit to us. We do it all together.
Perfect vacation day?
Someplace beautiful. I love to sleep in some sort of canopy in some rainforest and just sleep all day! I want to sleep in a rainforest for a week and that'd be a great vacation. 
Living Colour was also announced to play Sea Hear Now Festival on Saturday September 16.