CMA Fest, the largest and longest-running Country Music festival in the world, marked its milestone 50th anniversary in Nashville Thursday, June 8 through Sunday, June 11. With four straight days celebrating record-breaking milestones, the golden anniversary of the legendary festival delivered everything Country Music fans could want and more!  
More than 90,000 fans descended on Music City to enjoy all of the sights and sounds that CMA has to offer from sunup to sundown. The Travel Addict was on hand for all of the festivities and we have picked our favorite highlights of the festival.
10. Megan Moroney Performs "Tennessee Orange"
Rising star Megan Moroney took the stage at 1 PM on Sunday afternoon right before the rain storm came into town and shutdown the late afternoon shows at the downtown outdoor stages. Moroney came out in a "Bless Your Heart" t-shirt and cut-off jeans delivering songs from
Moroney performed a stellar cover of Taylor Swift's "Picture to Burn" and brought the house down with the crowd singalong of her breakout radio single "Tennessee Orange." The song became Megan's first number one song at country radio this week.
As a Tennessee native, we love this song and hope Megan gives up her red Georgia Bulldog attire for good as she continues to make waves in Nashville with new music.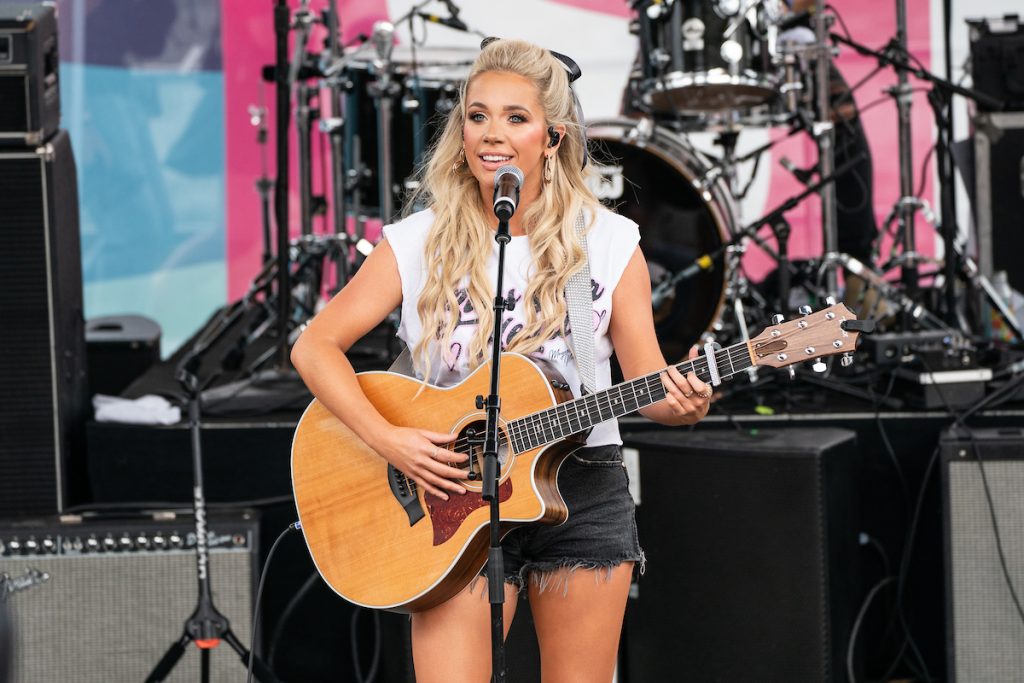 9. Reba Plays Spotify House
Ole Red on Broadway in downtown Nashville is transformed into Spotify House each year during CMA Fest and the building turns into a festival within a festival. It is a free event open to the public but there is limited capacity in the venue so many people line up hours before the music starts to get in to see their favorite acts.
The rooftop provides a stage for Nashville's up and coming talent and upstairs at Spotify house is a VIP space where artists and industry professionals network and get a balcony view of the artists. This year's event took place over four days and featured some of the biggest artists in country music including: Brother Osborne, Sam Hunt, Brad Paisley, Dierks Bentley, Jon Pardi, Old Dominion, Lady A and many more. Live music played from 11:30 AM until 1 AM daily.
On Friday at 3:30 PM Reba McEntire took the stage in a surprise appearance performing her top hits and a new song set for release this fall, "Seven Minutes In Heaven."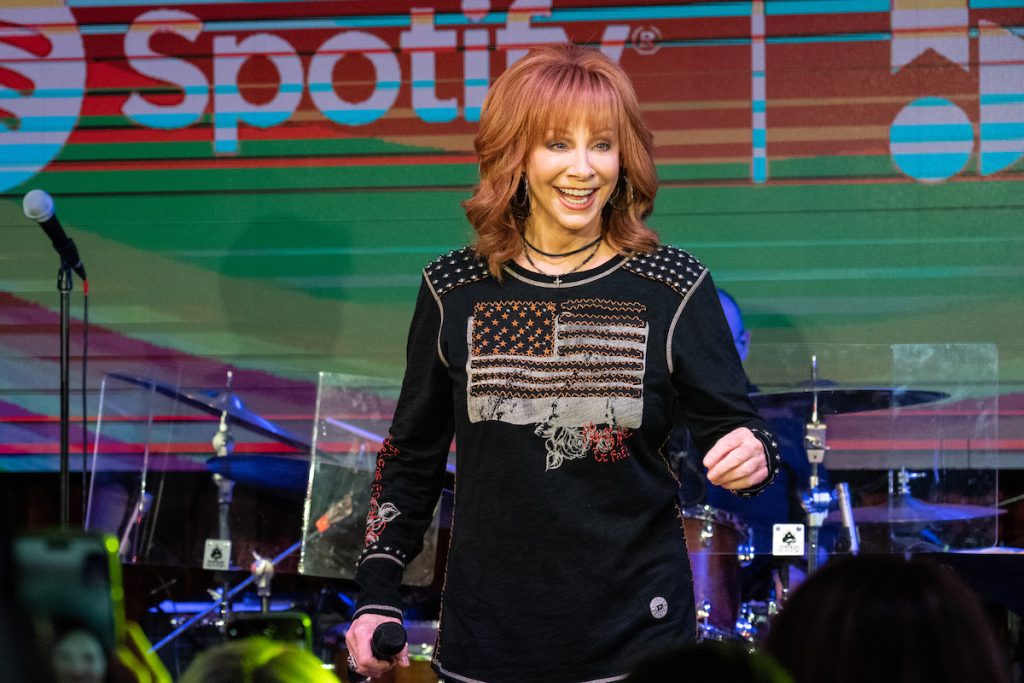 8. Jennifer Vickery Smith Interviews Luke Bryan's Mom at Fan Fair X
On Saturday, we escaped the heat by spending time at Music City Center at Fan Fair X and we found Jennifer Vickery Smith, the host of the "Got It From My Momma" podcast recording a live version of her show with Luke Bryan's Mom LeClaire Bryan and his wife Caroline Bryan.
This proved to be one of our favorite hours of the whole festival. LeClaire is hilarious and loves to tell stories about her beloved son Luke. She also has a very special and many times funny relationship with her daughter-in-law Caroline. You can listen to the whole podcast here to hear all the highlights and fun banter between LeClaire and Caroline.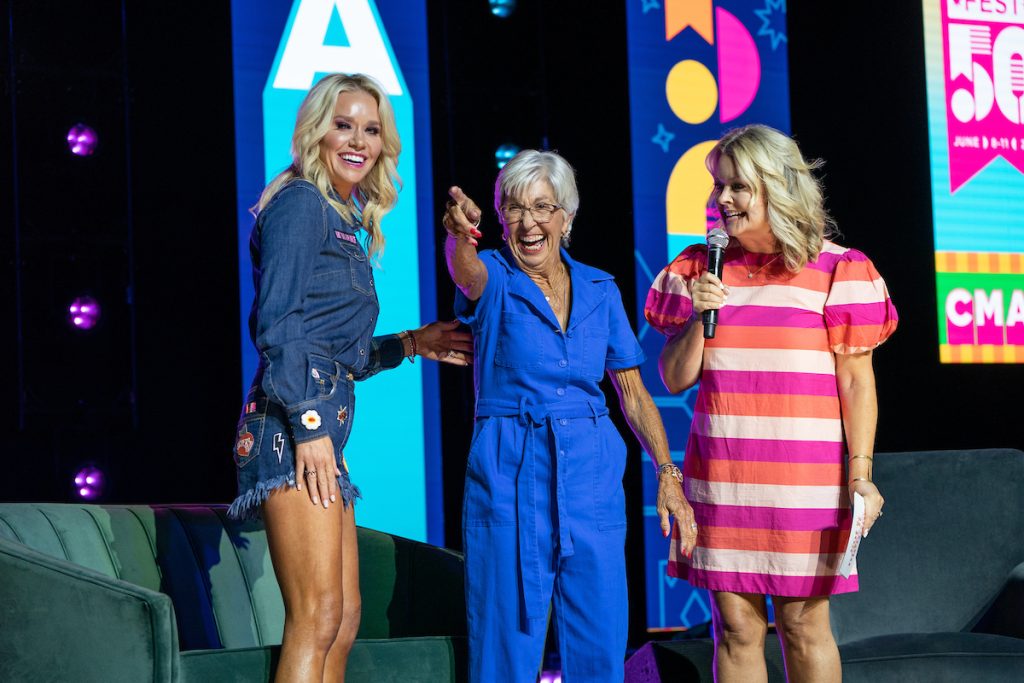 7. Cody Johnson Brings Out Reba McEntire
"Whoever's In New England" is one of our favorite country songs of all time so it was a special treat when Cody Johnson brought out Reba to perform the song during his set at the stadium on Friday evening.
This was our first time seeing Johnson live and he did not disappoint playing his emotional ballads "Til You Can't" and "Human."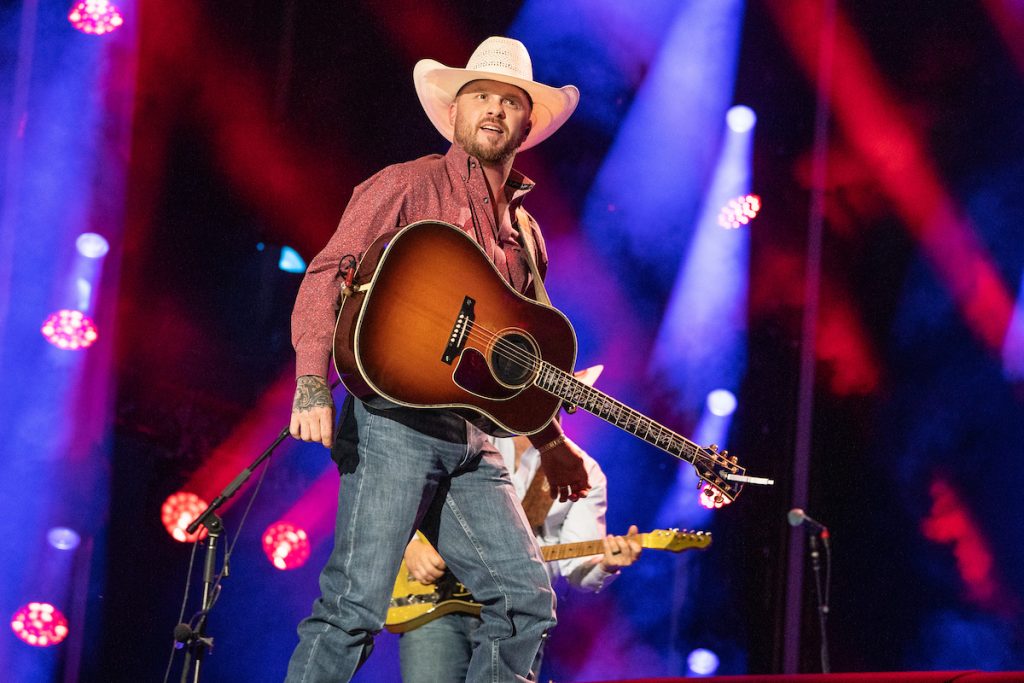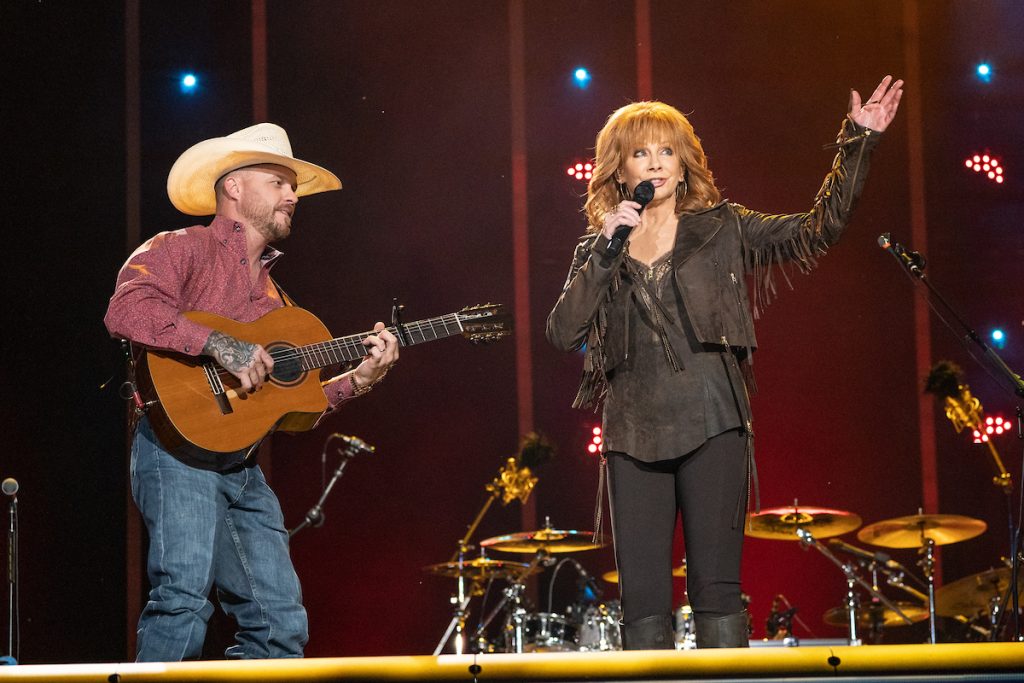 6. Tim McGraw Has Very Special Guests For "Humble and Kind"
Tim McGraw took the stage at Nissan Stadium on Sunday evening. McGraw invited 5th and 6th grade students from Metro Nashville Public Schools to join him on stage to perform his chart-topping hit, "Humble and Kind." The performance was coordinated through the CMA Foundation.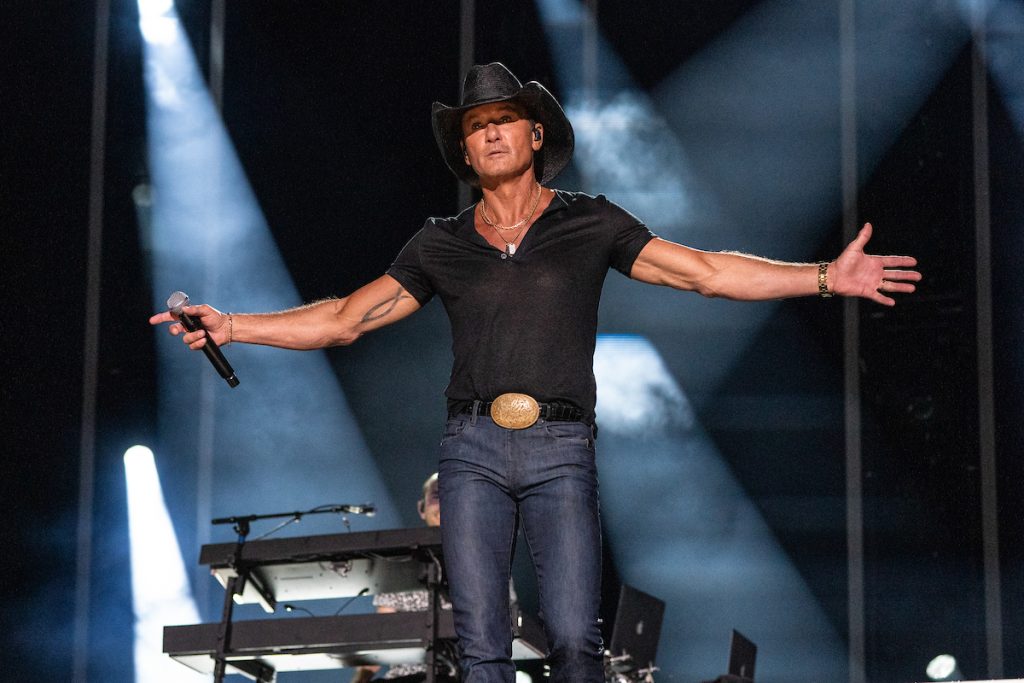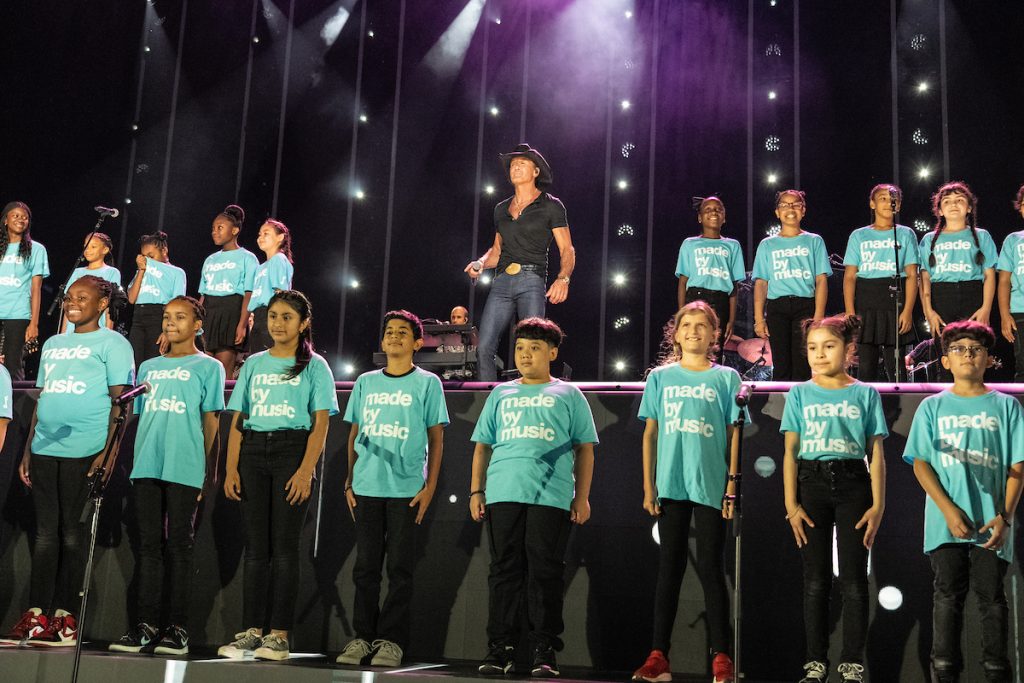 5. Miranda Lambert And All Her Friends Take The Stage
Miranda Lambert took the stage in a pink and black fringe cowgirl ensemble to play her set at Nissan Stadium on Friday night. She brought out the most guests from the entire festival during her set and didn't let the crowd down performing her massive catalog of hits.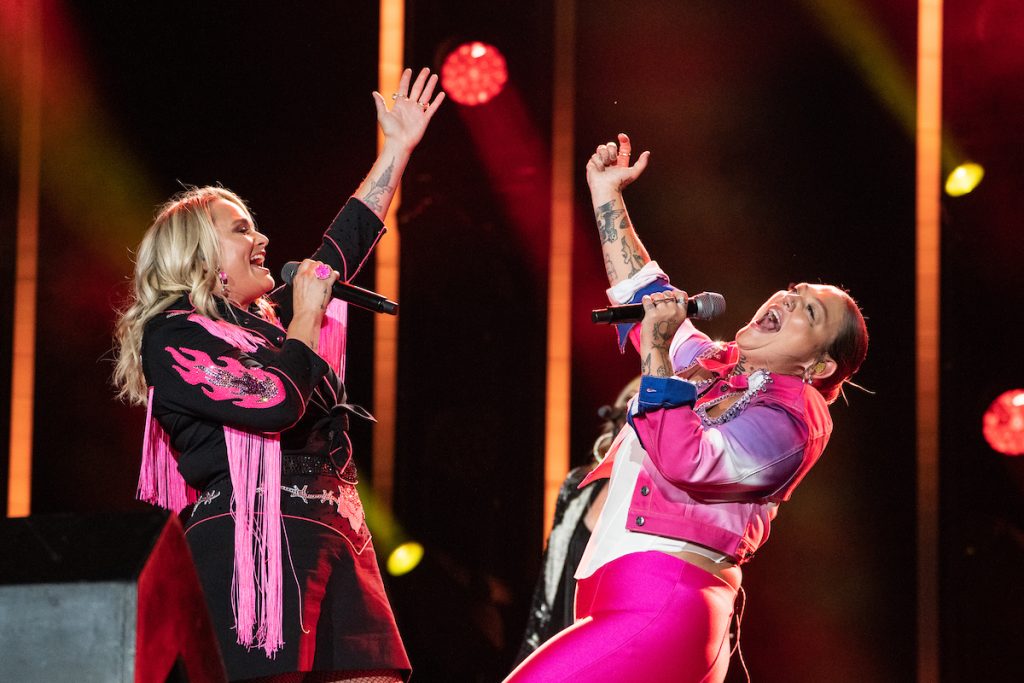 Lambert was joined by host Elle King for "Drunk (And I Don't Wanna Go Home)," Leon Bridges for their new duet "If You Were Mine", and for the surprise of the night Avril Lavigne "Kerosene" and "Sk8er Boi."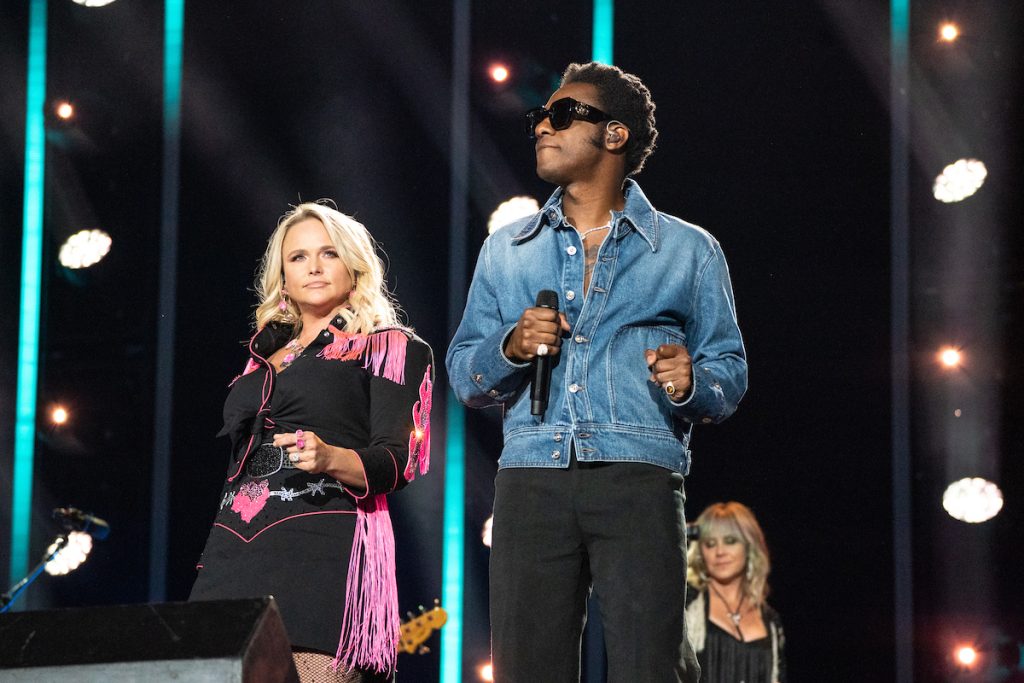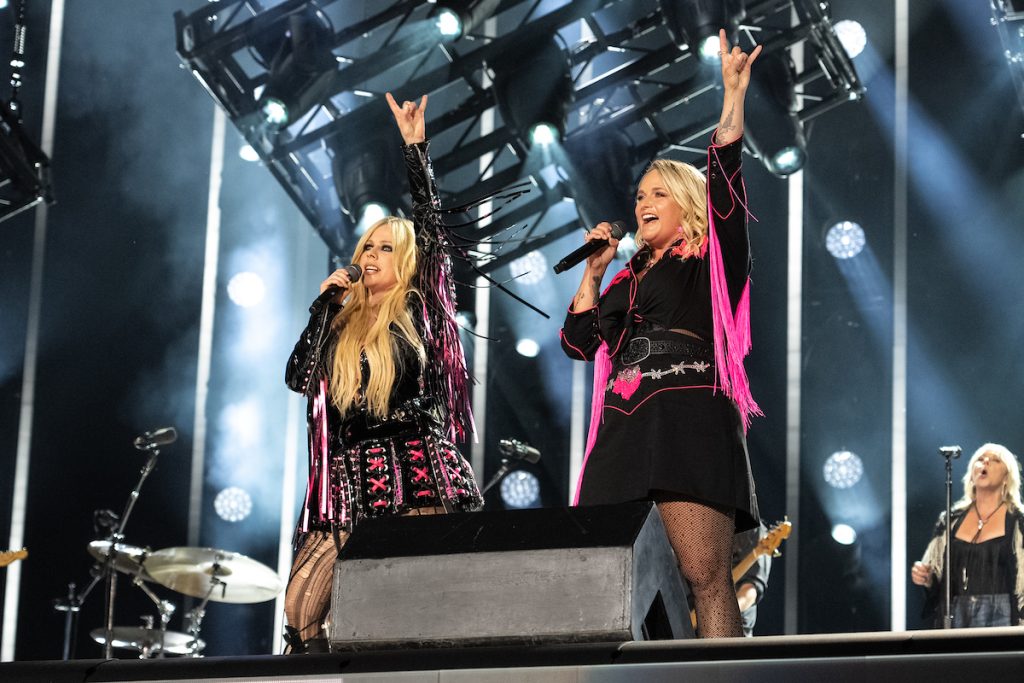 Earlier in the day Lambert had teased an appearance with Bridges but no one in the stadium expected punk rock princess Avril Lavigne to run out to join the party.
4. Jelly Roll Surprises Nissan Stadium
Jelly Roll is having a big year. His latest album Whitsitt Chapel, has exploded onto the Billboard charts making its debut at Number One Independent Albums, Top Rock & Alternative Albums, and Top Rock Albums, number two Top Country Albums, and number three on the Billboard 200. He has songs in the Top 10 of both country and rock charts currently.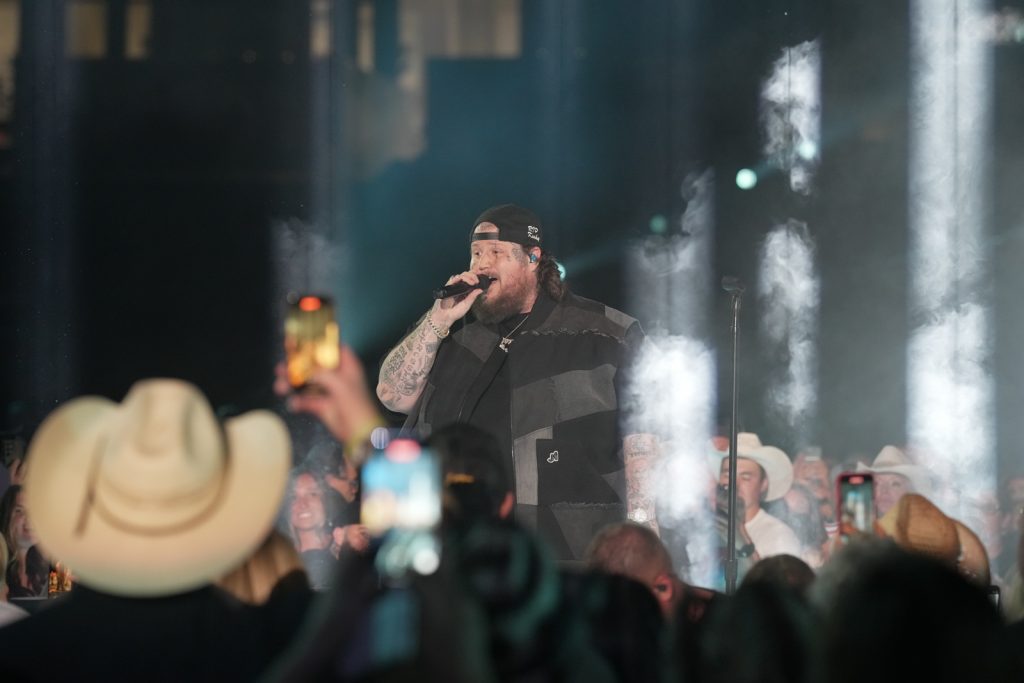 Jelly Roll is a Nashville native so it was an emotional event for him to play in the center Nissan stadium on a platform to over 50,000 fans. He played two songs "Son of Sinner" and "Need a Favor" to the packed crowd. We love Jelly and we know he made some new fans as he took over the big stage breaking down in tears at the end of the performance as he took in the whole experience.
3. HARDY Brings The House Down With the Mockingbird and THE CROW
HARDY came to the stage with full force on Friday night just after midnight. It was a late night at the stadium but many of the artist's die-hard fans were there to sing along to every song. He played songs from the rock and country sides of the album and didn't hold back with the foul language which isn't the norm on the big stage at CMA festival but we loved every minute of it.
HARDY reminisced about coming to CMA fest and dreaming of being on the stage between songs. "I sat way up there in the nosebleeds where y'all are at tonight" HARDY said, "and I watched Blake Shelton sing a song called 'Ole Red'. I thought to myself that's the coolest dude in the room, and that's the coolest song I've ever heard and I aspire to write a song that cool one day and, my god, I think I did it y'all".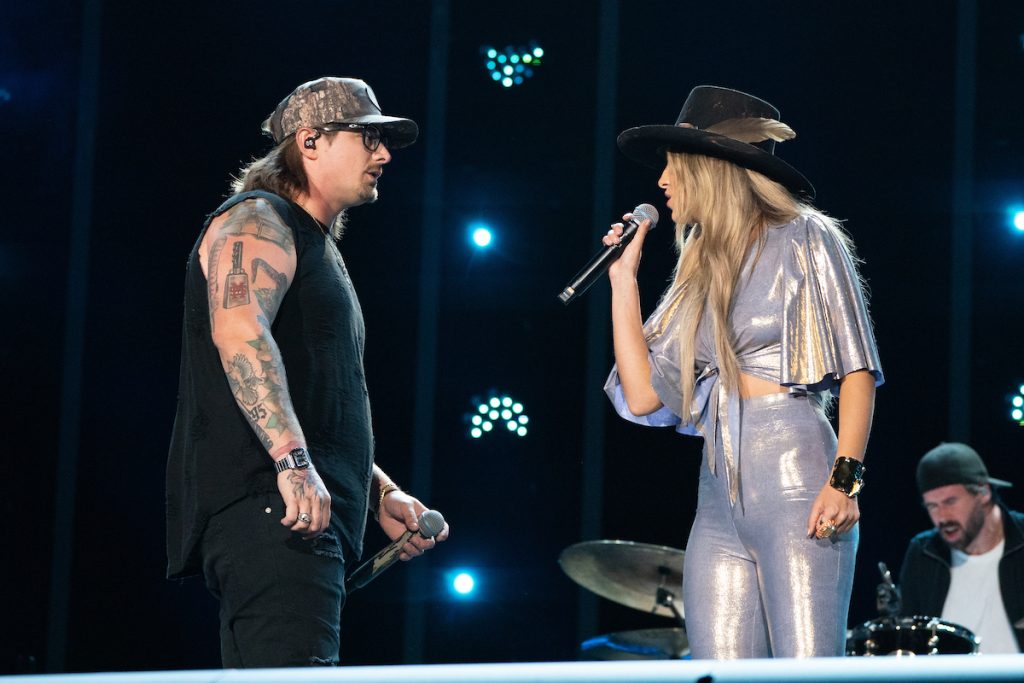 "I'm so so proud of this next song, it's my second no.1 on country music radio, and I just want you to know, if you're a good ol' boy who's put your hands on a woman, out there somewhere there might be a good ol' boy or redneck boy coming for your ass, so get ready for it".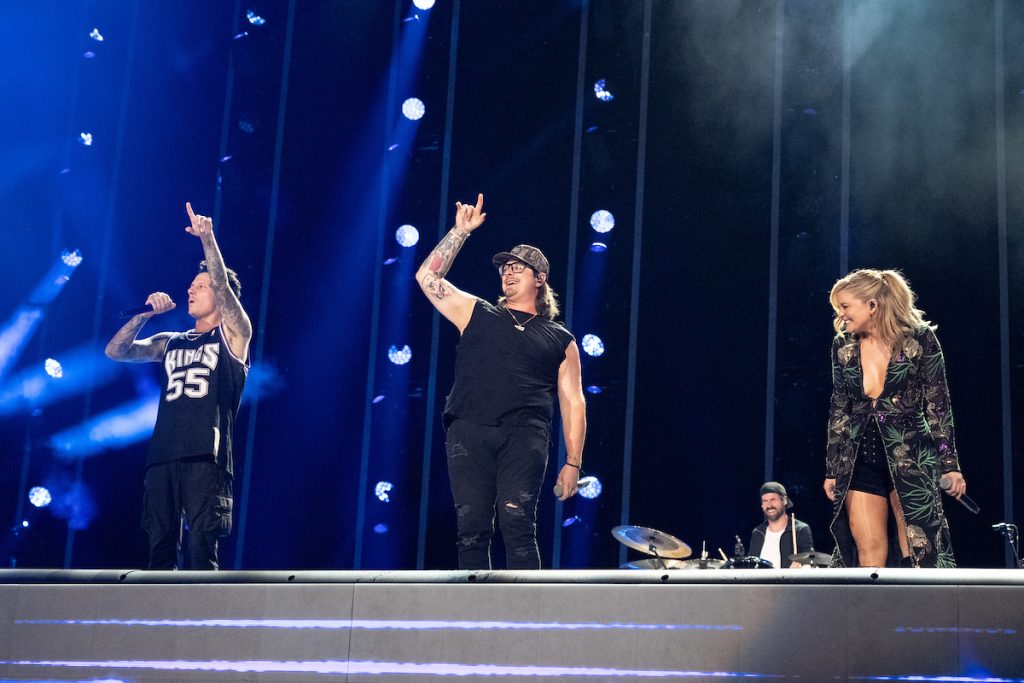 Of course, he was referring to "Wait in the Truck" and was joined onstage by Lainey Wilson to perform the emotional live duet.
HARDY was also joined on stage by Devin Dawson and Lauren Alaina to perform their mega radio hit, "One Beer."
2. Alabama Receives The CMA Pinnacle Award
In one of the most emotional moments from CMA Fest 2023, Alabama was presented with The Pinnacle Award from the Country Music Association on stage after their surprise performance on Sunday night at Nissan Stadium.
The award was presented by Dierks Bentley and Elle King to band members Randy Owen and Teddy Gentry bringing everyone to tears. Bandmate and cousin Jeff Cook passed away in November 2022 from complications from Parkinson's disease.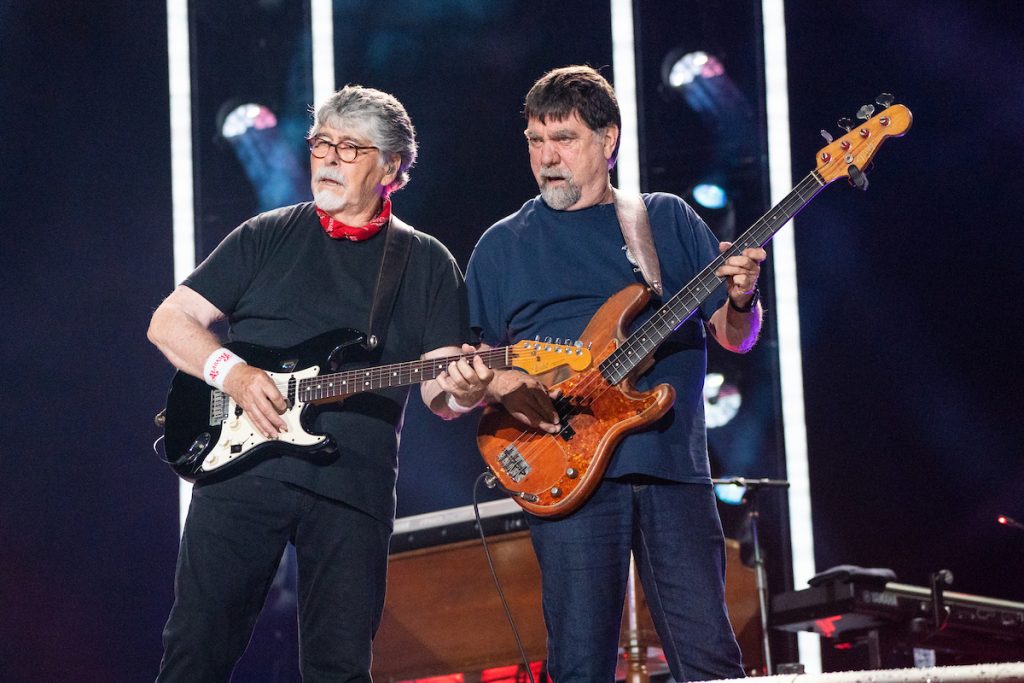 "The Pinnacle Award recognizes an artist or group who has undeniably redefined the pinnacle of success in the genre by achieving prominence through concert performances, consumption numbers, record sales and/or other significant industry achievements at levels unique for Country Music," as described by CMA in a press release.
After 50 years in the business creating music, Alabama is more than deserving of the award.  The band had 21 consecutive No. 1 singles on the Billboard Hot Country Songs charts in the 1980's and more than 40 hits overall including "Mountain Music," Dixieland Delight" and "Song of the South."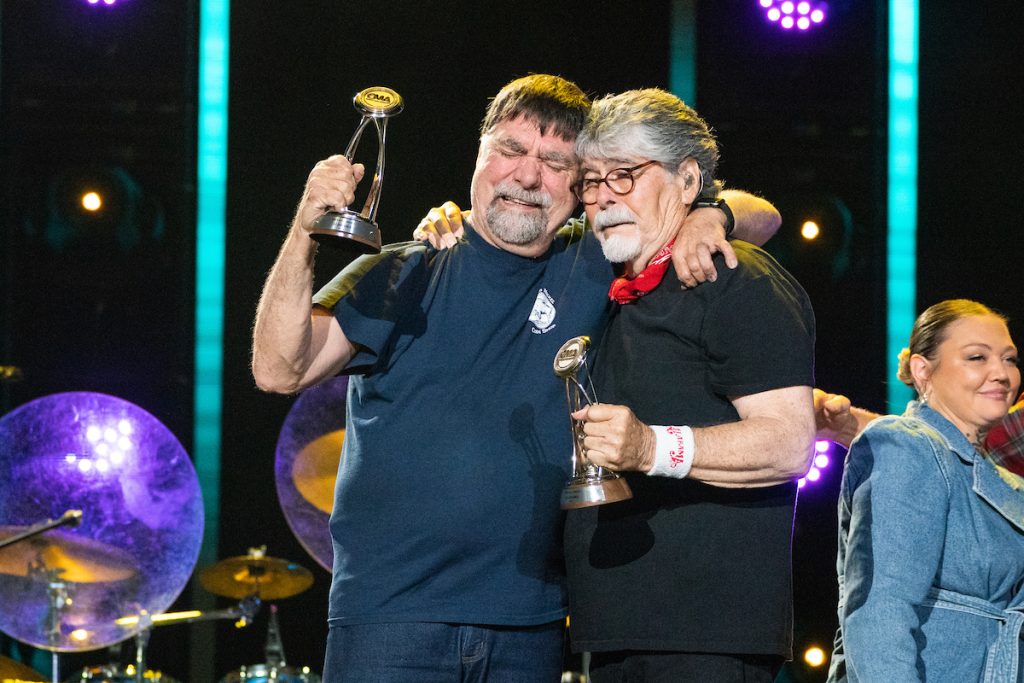 Only three other artists have received that award that was created in 2005. Garth Brooks was the first winner followed by Taylor Swift and Kenny Chesney so it is a truly special honor.
1. Lainey Wilson Opens CMA Fest and Steals The Whole Dang Show
On Thursday, June 8 at 10 AM sharp, CMA Festival kicked off at the Chevy Riverfront stage with a packed crowd to see 2022 CMA Female Vocalist of the Year, Lainey Wilson kickoff the festival with all of her hits from her Bell Bottom Country Album.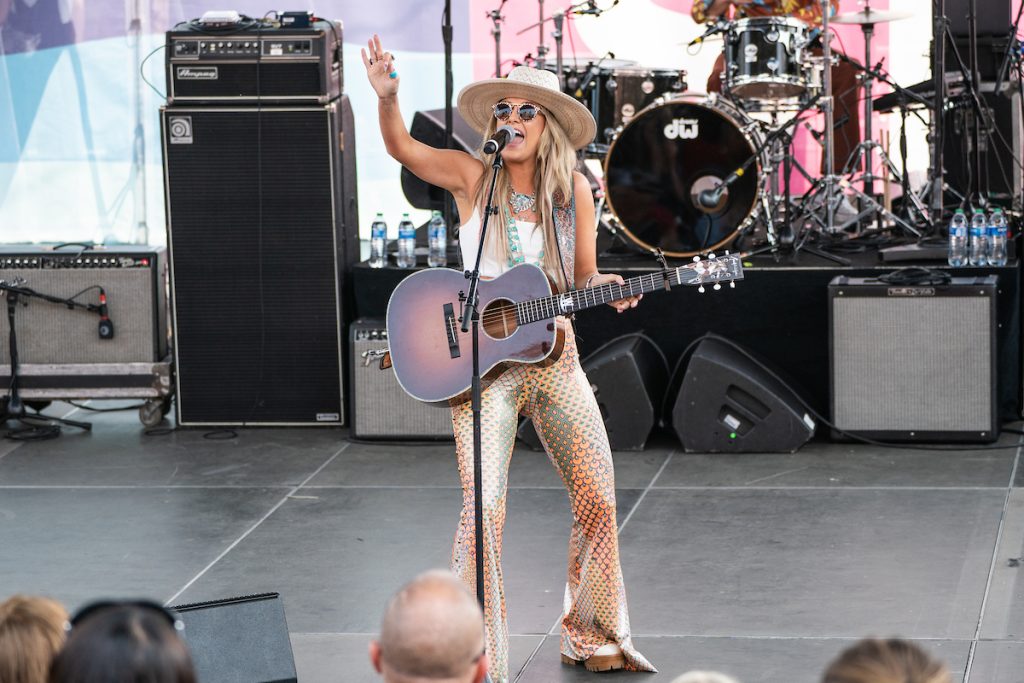 The Louisiana native took the stage wearing her signature bell bottom pants and performing her songs such as the chart-topping "Heart Like A Truck", "Things A Man Oughta Know" and her new country radio single "Watermelon Moonshine" that has been featured on the hit TV show Yellowstone.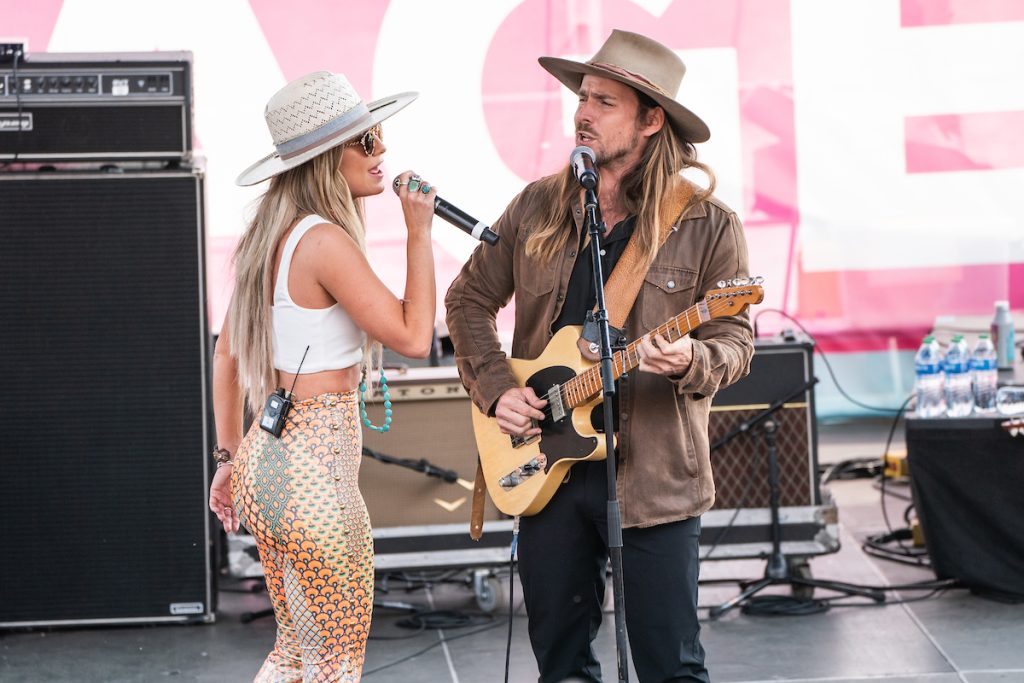 Wilson also brought out her friend Lukas Nelson to surprise the crowd with a performance of their recent collaboration "More Than Friends" from the upcoming Lukas Nelson and Promise Of The Real album, Sticks and Stones.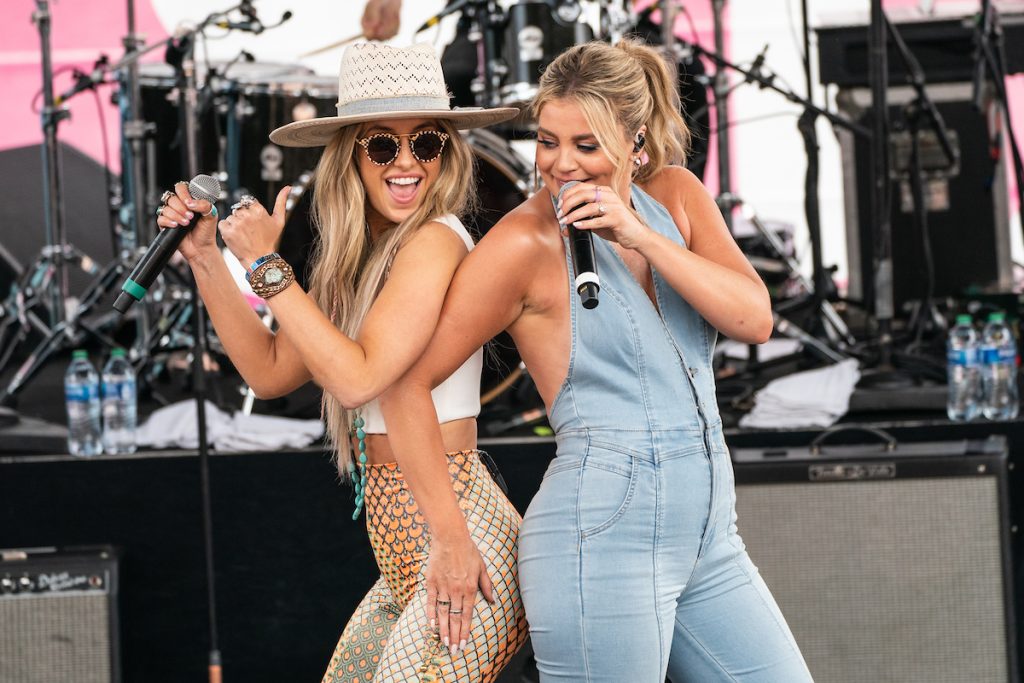 Later on Thursday afternoon, Lainey made a guest appearance on the Riverfront stage with her friend Lauren Alaina to perform their latest catchy song of summer for the first time "Thicc as Thieves" from Lauren's latest EP Unlocked.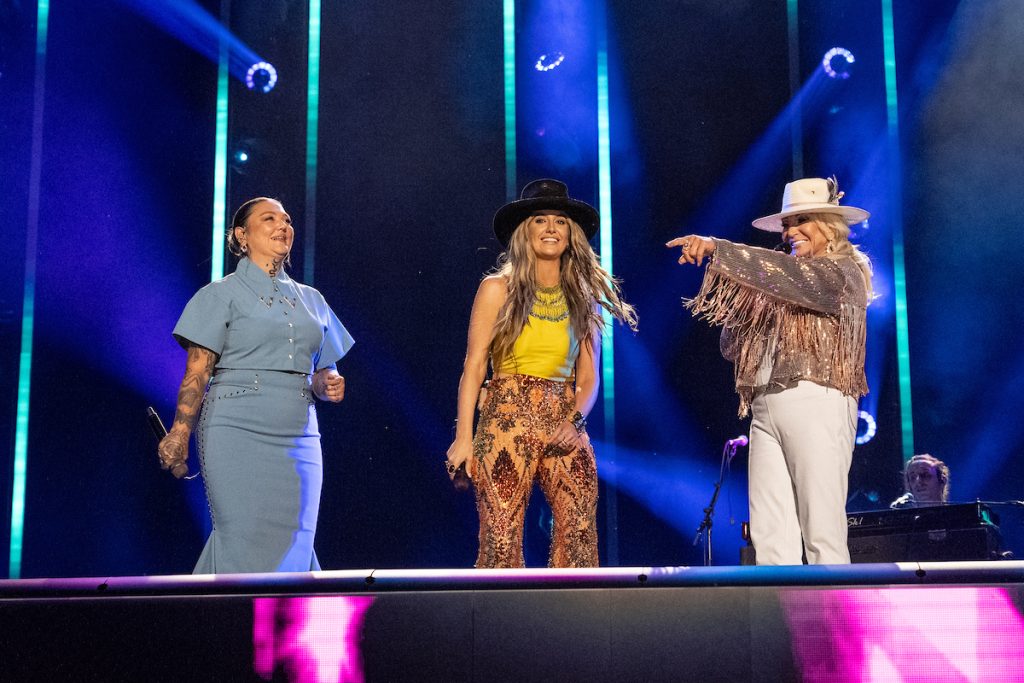 Wilson went on to light up the stage at Nissan Stadium on Friday night. She took the stage and performed her solo songs but also was joined on stage by Tanya Tucker and Elle King to perform "Texas When I Die" to create a historic CMA stage moment for the ages.
Overall Lainey proved once again that the future of country is bright and she is our top pick for favorite moments throughout the festival.
CMA Fest was taped for television and will air on ABC on Wednesday, July 19 at 8/7c.