Nashville comes alive with country music fans in the days leading up to CMA Festival. Celebrity packed events takeover downtown Music City. One of the first events of the week is the Rock 'N Jock Celebrity Softball Game.
Folds Of Honor Rock 'N Jock Celebrity Softball Game returned to Nashville last night for a head-to-head exhibition game featuring some of Nashville's hottest musicians, professional athletes, comedians and veterans playing to raise scholarship funds for America's fallen and disabled service members' spouses and children.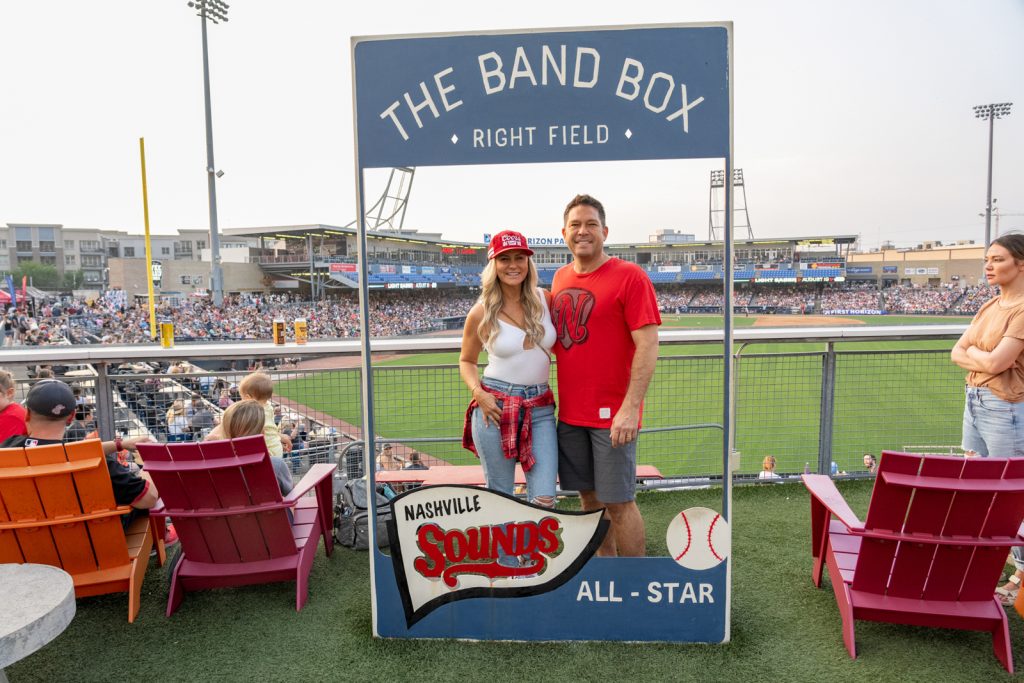 Jelly Roll and Riley Green served as team captains for a star-studded lineup.
Riley Green, Will Compton, Brantley Gilbert, Brian Littrell, Jameson Rodgers, Chris Lane, Shawn Booth, Michael Collazo, Julia Cole, Chuck Wicks, Missy Franklin, Jerry Stackhouse, Courtney Harvey, Warren Zeiders, Scuba Steve, and Jason Crabb will compete on Team Green.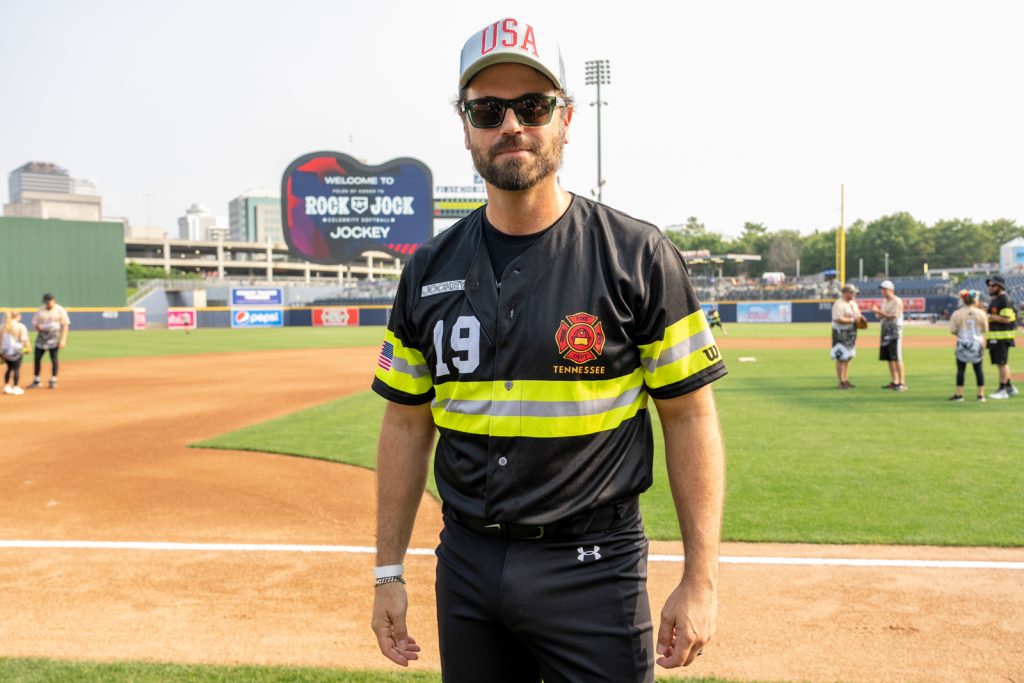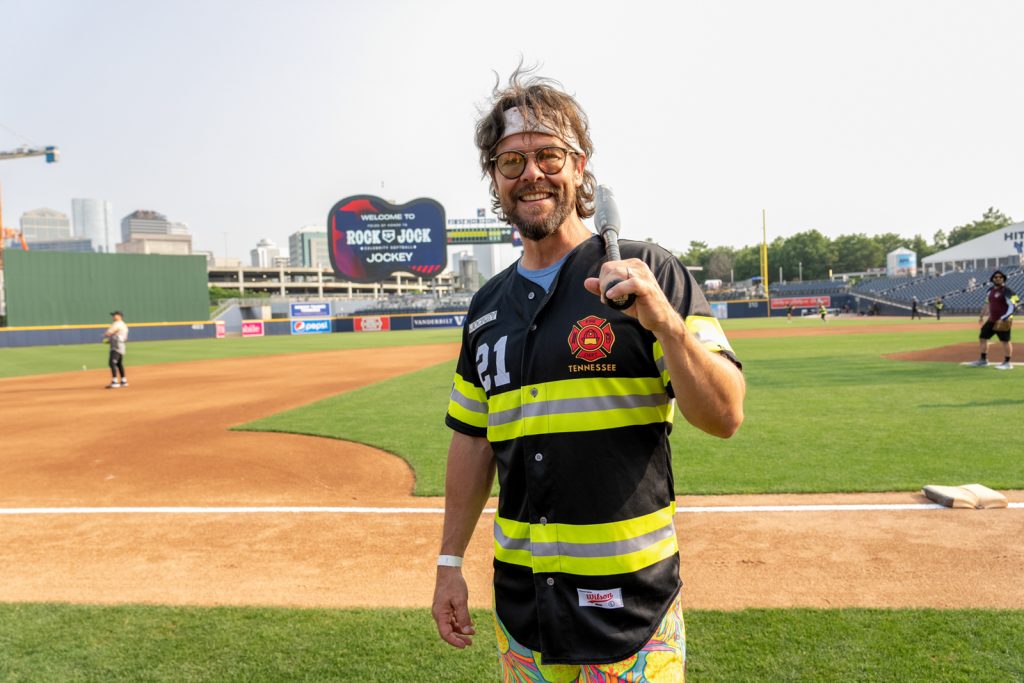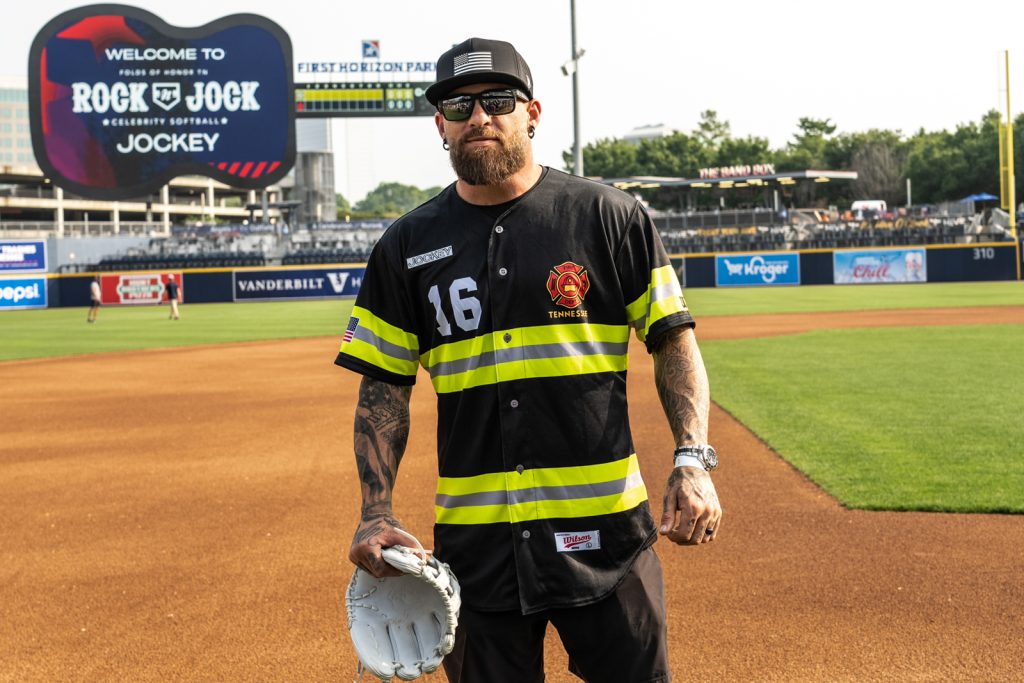 Representing Team Jelly will be Jelly Roll, Michael Chandler, Eric Cattaneo, Taylor Lewan, Morgan #2, HARDY, Lunchbox, Cortland Finnegan, RaeLynn, Charles Esten, Struggle Jennings, John Crist, ERNEST, Zachary Plese, Mitchell Tenpenny, Andrew East, Danae Hayes, and Shawn Johnson.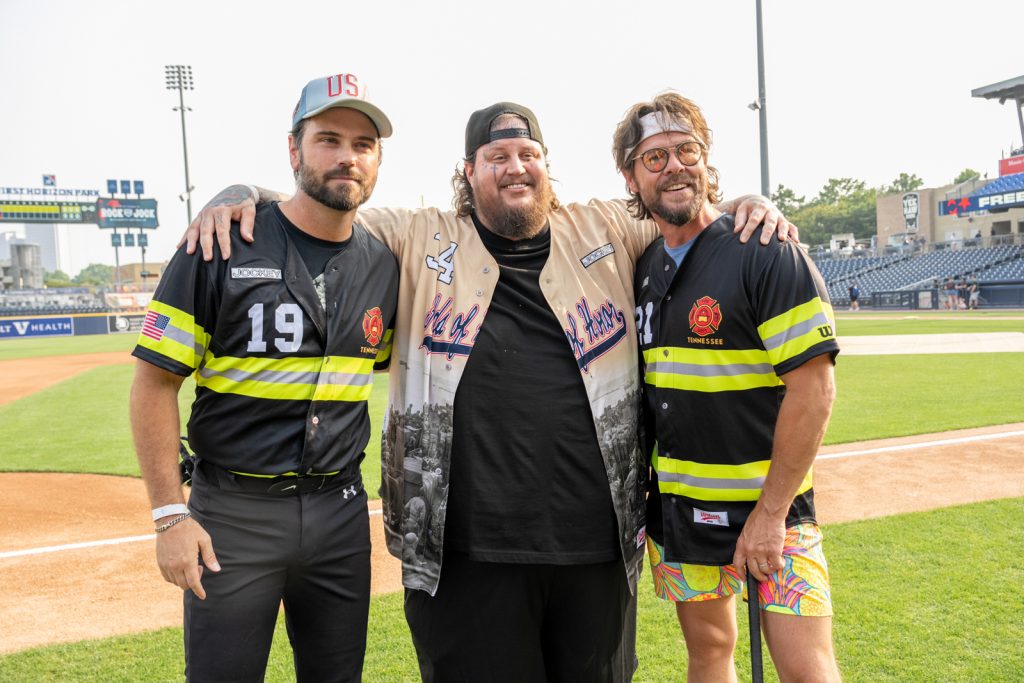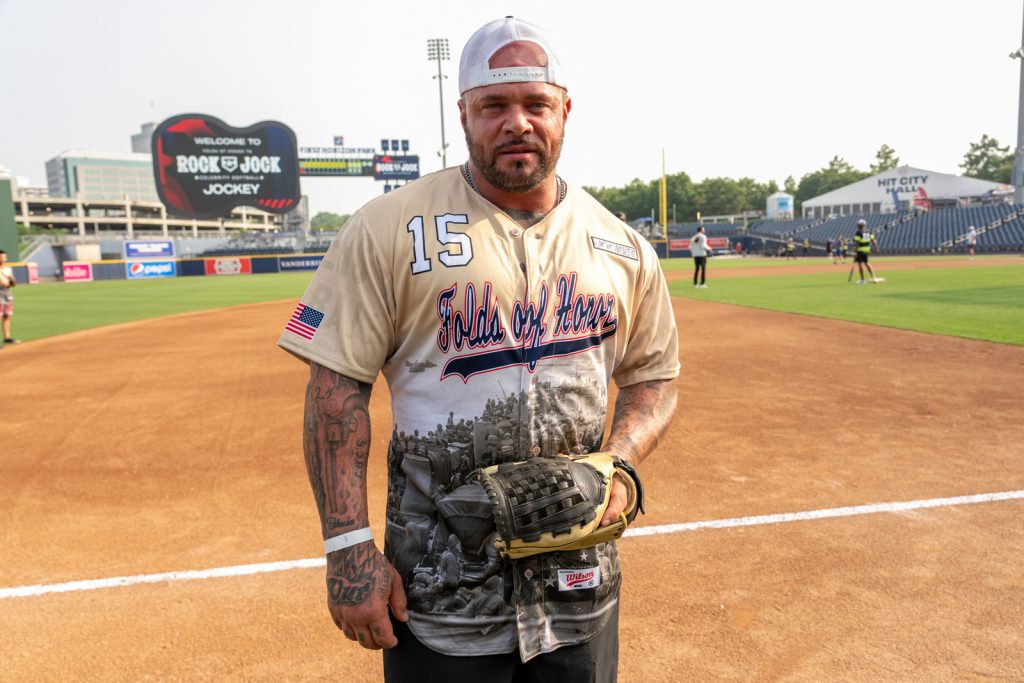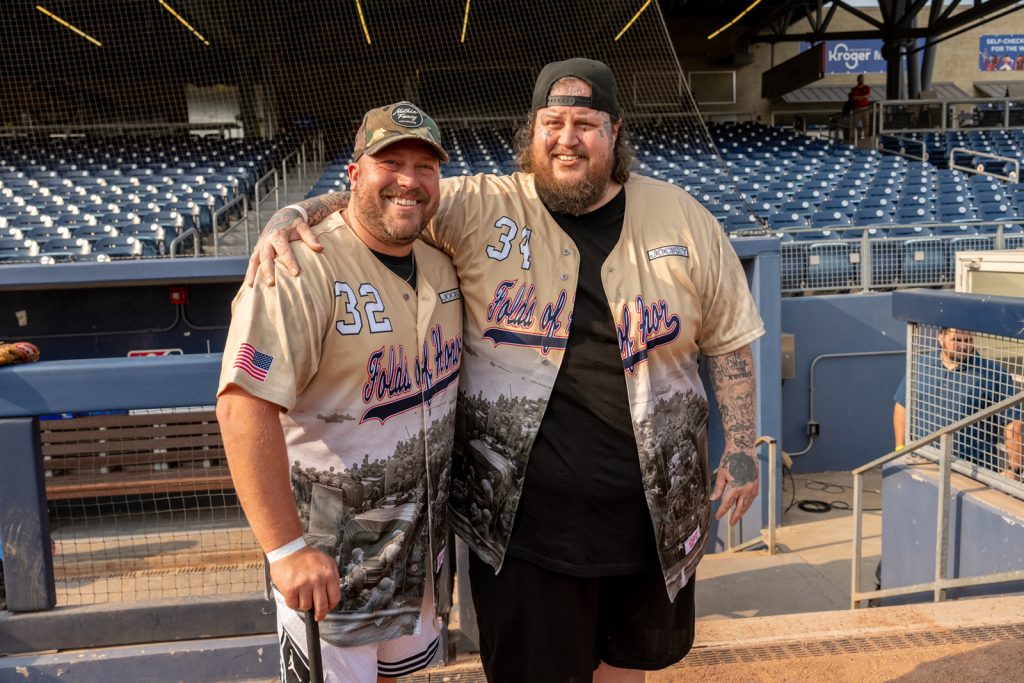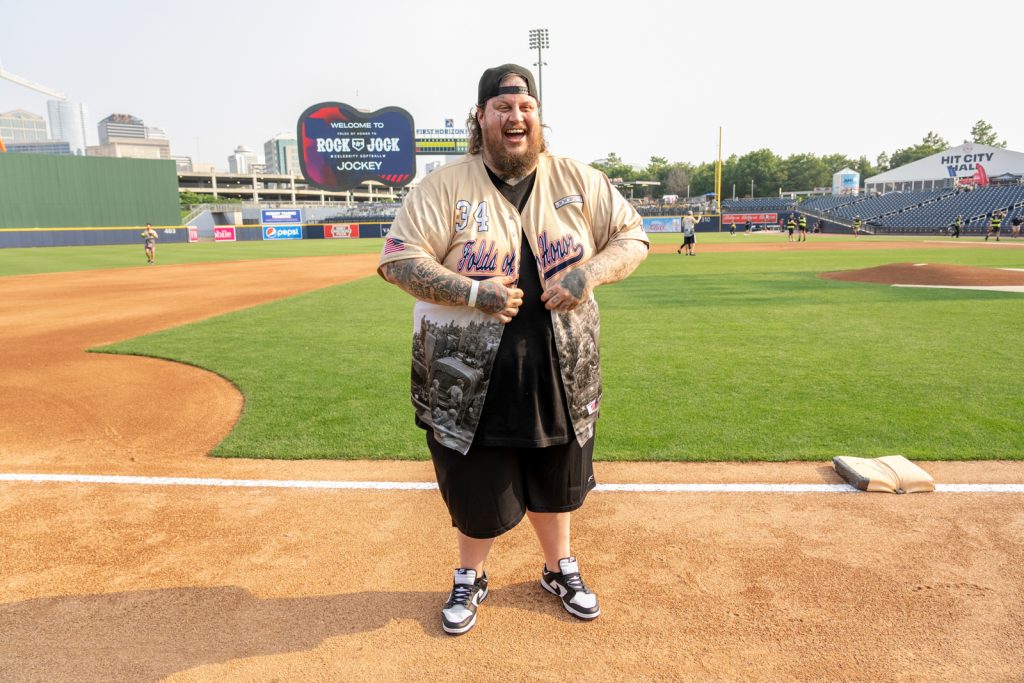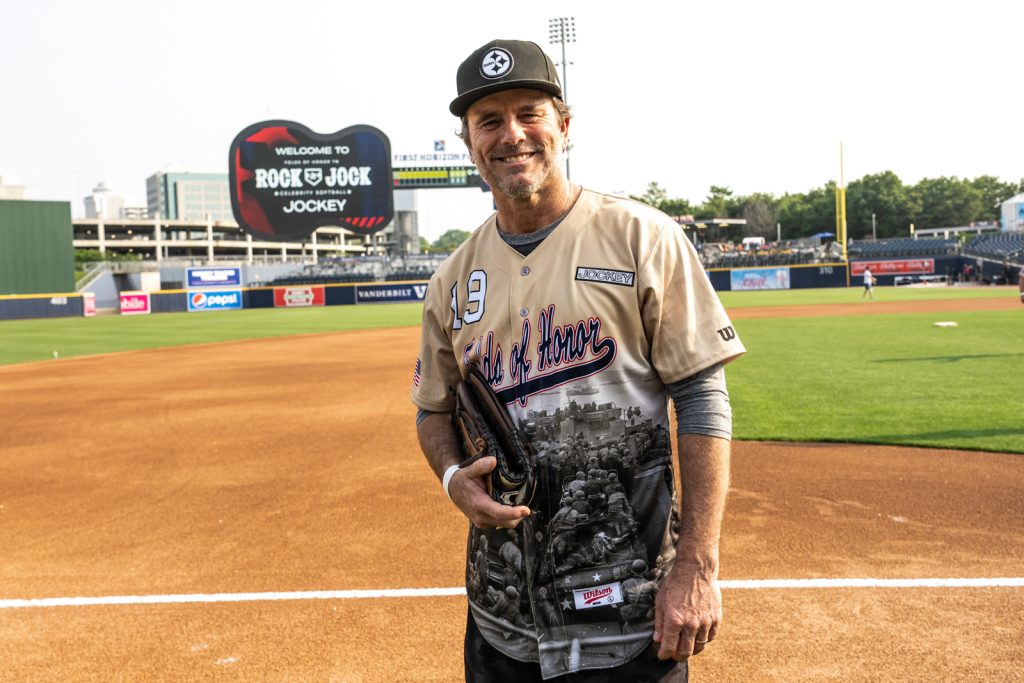 Two of the police officers that responded to the Covenant School shooting were also on the softball game rosters as honorary first responders. Officer Michael Collazo (Team Riley Green) and Detective Zachary Plese (Team Jelly Roll) were part of the action Monday night while three more officers who responded to the shooting attended at the game.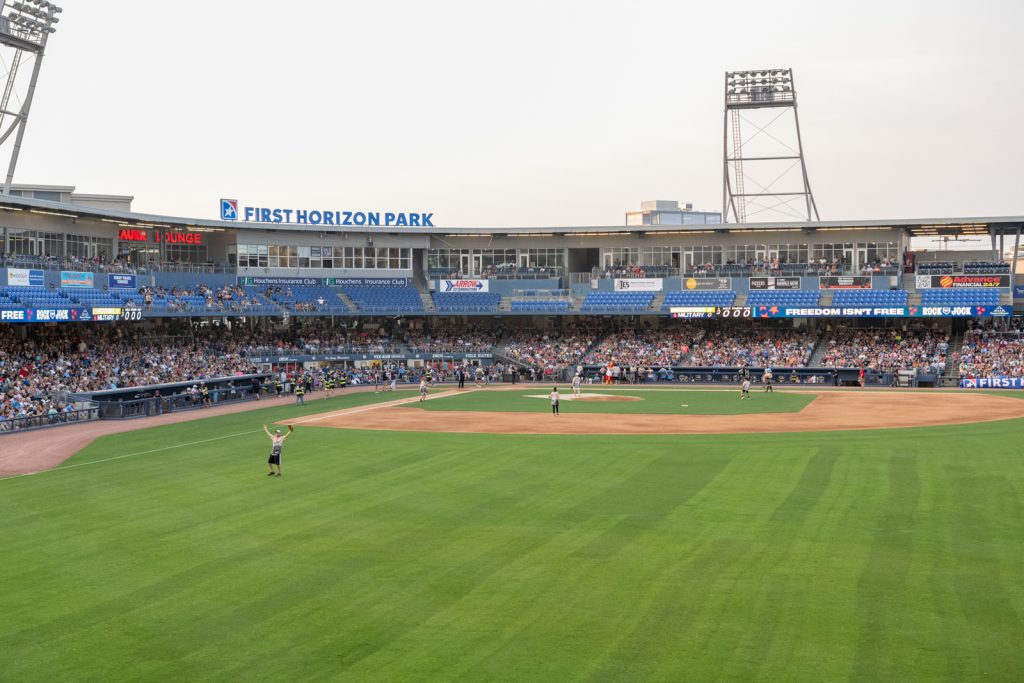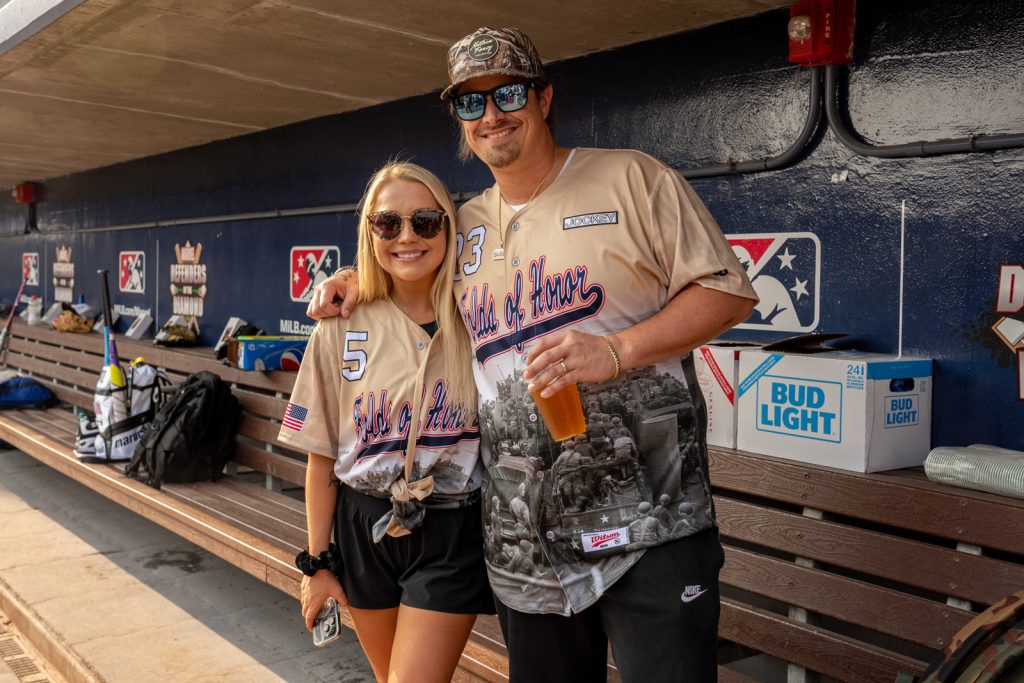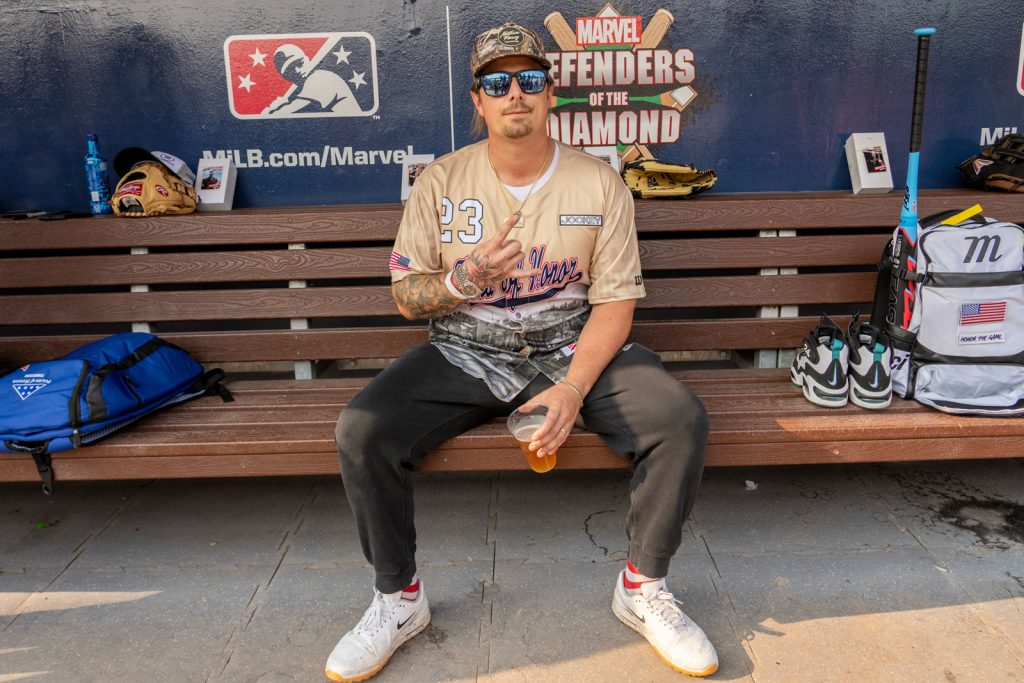 Music artists and celebrities participated in a meet and greet with the press prior the game where many talked about the importance of the military in their lives and recalled family ties to the military. Mitchell Tenpenny spoke about his grandfather who proudly served in the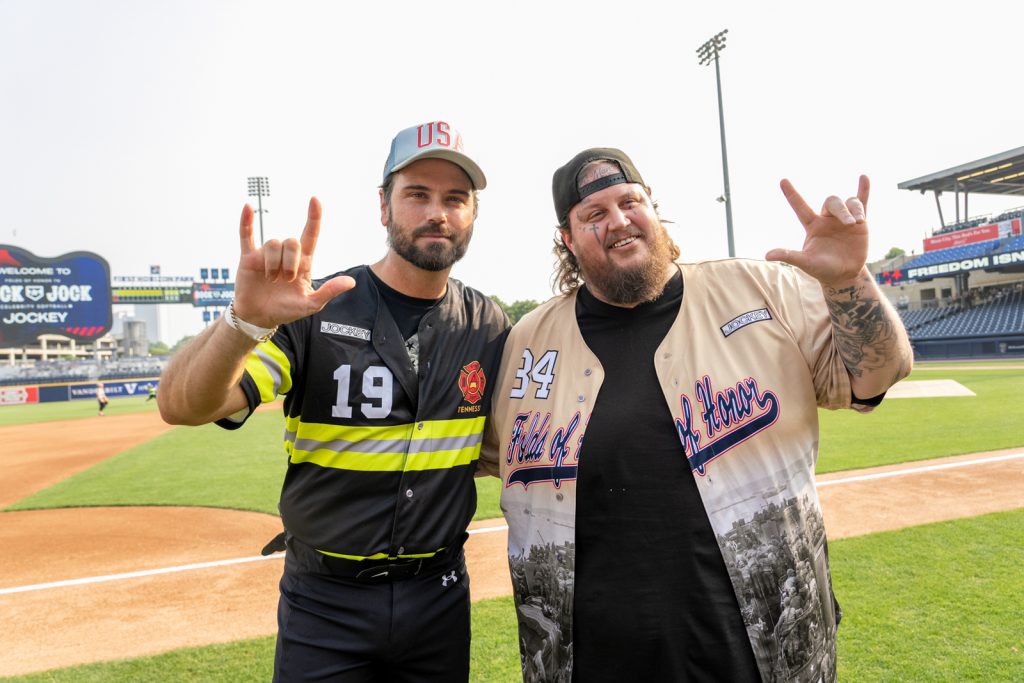 The event kicked off around 7 PM with the National Anthem was sung by Miss Tennessee Lauren Dickson and an introduction of the teams.
Team Jelly ended up coming out on top and winning the game but everyone was a winner because the event raised over $200,000 for Folds of Honor.