Folds Of Honor Rock 'N Jock Celebrity Softball Game returned to Nashville last night for a head-to-head exhibition game featuring some of Nashville's hottest musicians, professional athletes, comedians and veterans playing to raise scholarship funds for America's fallen and disabled service members' spouses and children. 
One of the musician players and coaches was Jelly Roll, who is having a big week leading up to CMA fest in Nashville. Jelly recently released his latest album, Whitsitt Chapel, last week and he is set to headline the first-ever Billboard Country Live event at Marathon Music Works tonight.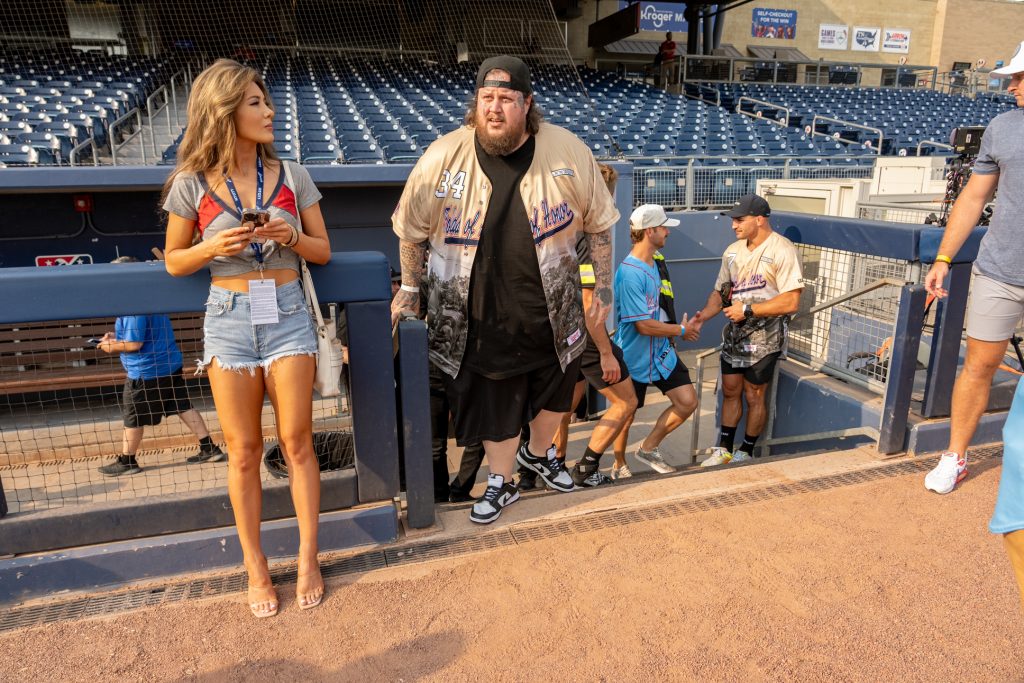 Jelly Roll greeted the press at First Horizon Stadium and jokingly told everyone that he would now need to be addressed as "Coach" since he was there to take his team to victory in the celebrity softball match.
The Travel Addict chatted with Jelly on the field at First Horizon Park about what Folds of Honor means to him, how he picked his team and where he thinks you absolutely need to visit when you're in Nashville.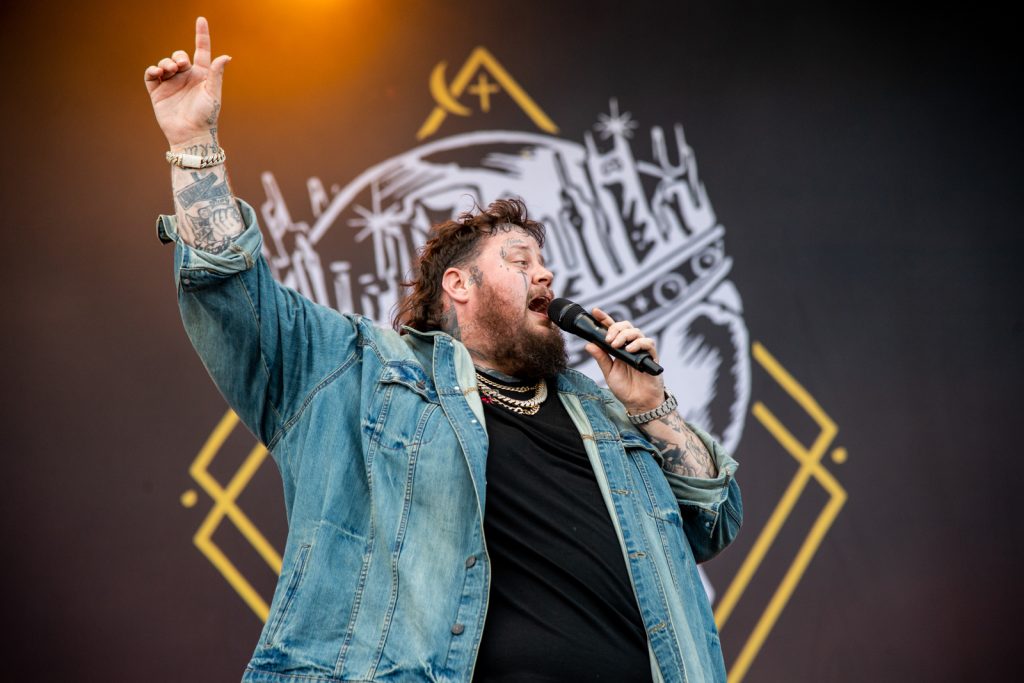 What is the perfect vacation for you, Bunnie XO and your daughter?
We went to Punta Cana in the Dominican Republic earlier this year and it was incredible. It was the first time we've ever left the country together, so I'm probably going to lean that way because it was neat.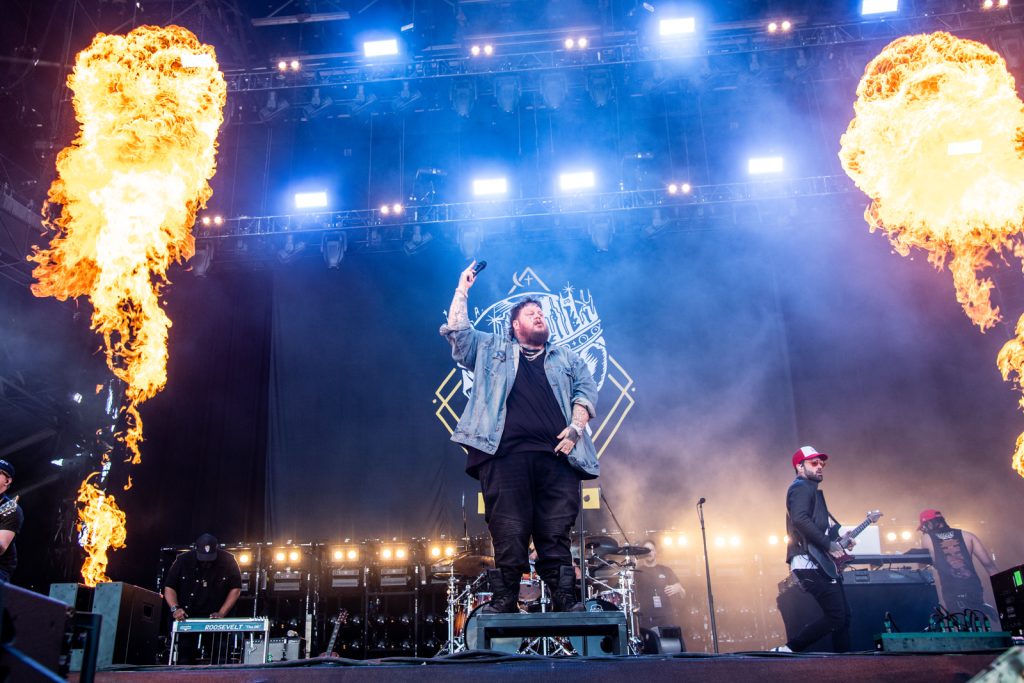 Tell me about the food truck "Rollin With Jelly."
Oh, my brother Jerry G came to me a while ago when the career started popping and he said, hey man, what if I got a food truck and kind of named it after you. I thought he needed some money, but instead him and all the guys from the neighborhood pitched in their money together. They only guys from our neighborhood and our background. It's right here in Nashville. It's normally posted up in Old Hickory, TN.
Editor's Note: The food truck serves some Jelly Roll's personal favorite dishes including everything from hot wings to 'Jelly Roll' jelly doughnuts. They do 'Jelly-ade,' which is a kool-aid/lemonade drink combo. 
You named your newest album after the church in your hometown. 
I did. Whitsitt Chapel Baptist Church. It's right off Stewarts Ferry. It's my childhood church. When I was fourteen, I got baptized at that church. At fourteen, my daughter got baptized at a church just as small. I was kind of looking at the similarities of life and the parallels in that moment and I was like, oh, I see what this is.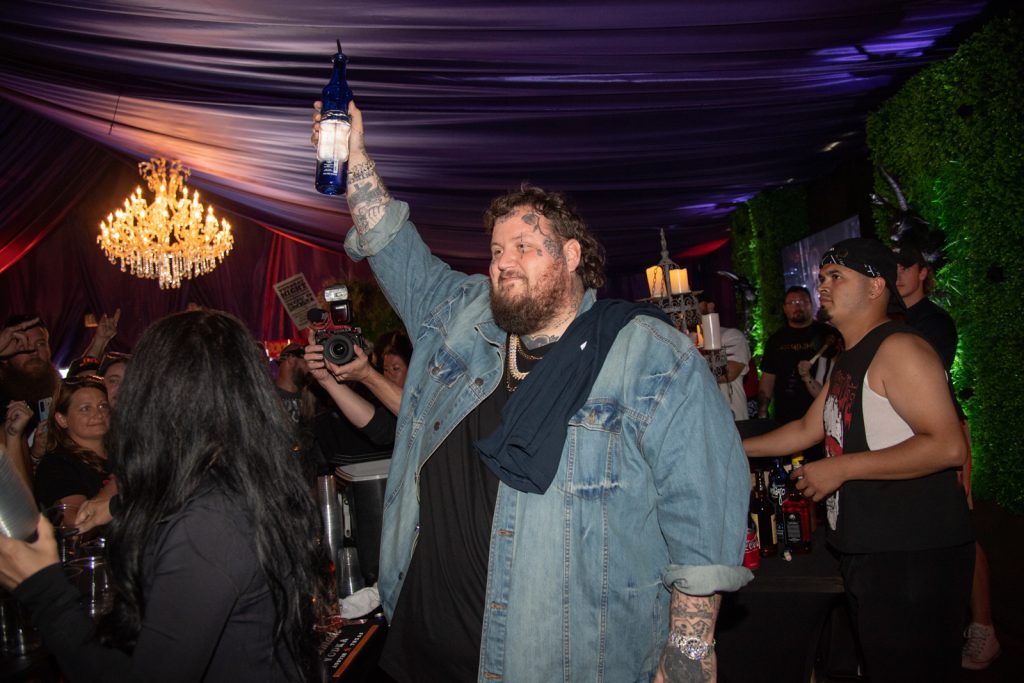 If you were going to tell people to visit your hometown, what would you tell them to do for the perfect day? 
I tell you what I would do for sure. I would tell them to go to Midtown. Everybody goes to Broadway. Hit Midtown and show a little love to Losers, baby. Go in there and get you a sammich.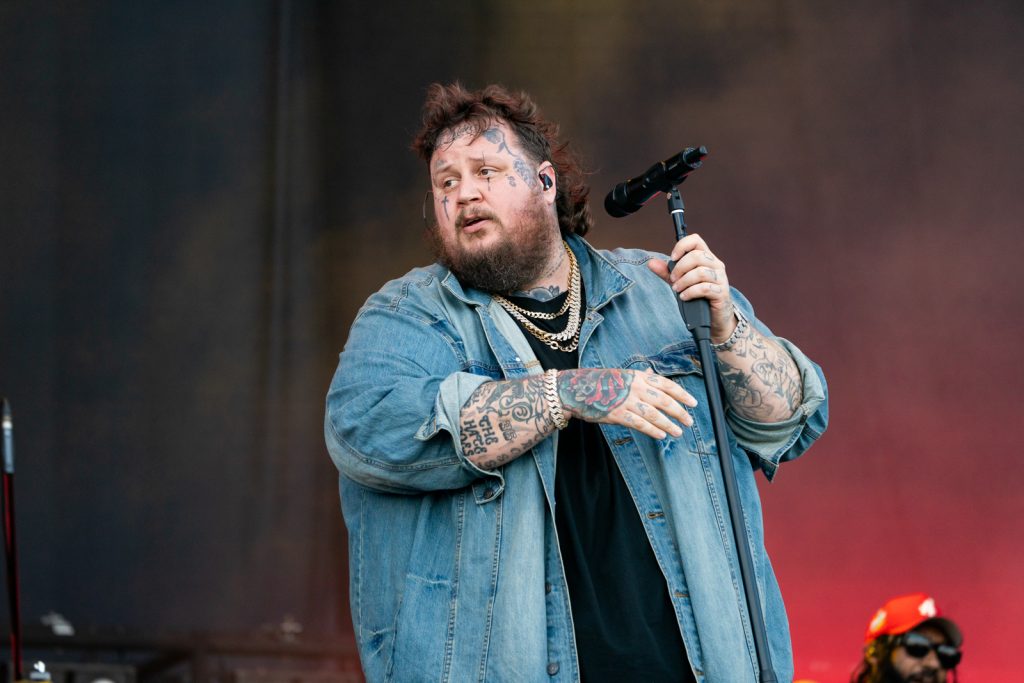 Why is the Folds of Honor Softball event important to you? 
Folds of Honor, the organization, they do so much good. I've heard so many testimonies. I've worked with this organization for three consecutive years now. They've been outstanding. Every veteran that I talk to and bring up the Folds of Honor's name to immediately just starts showering them with praises. That's the kind of stuff I want to do. I always want to support our veterans and our troops.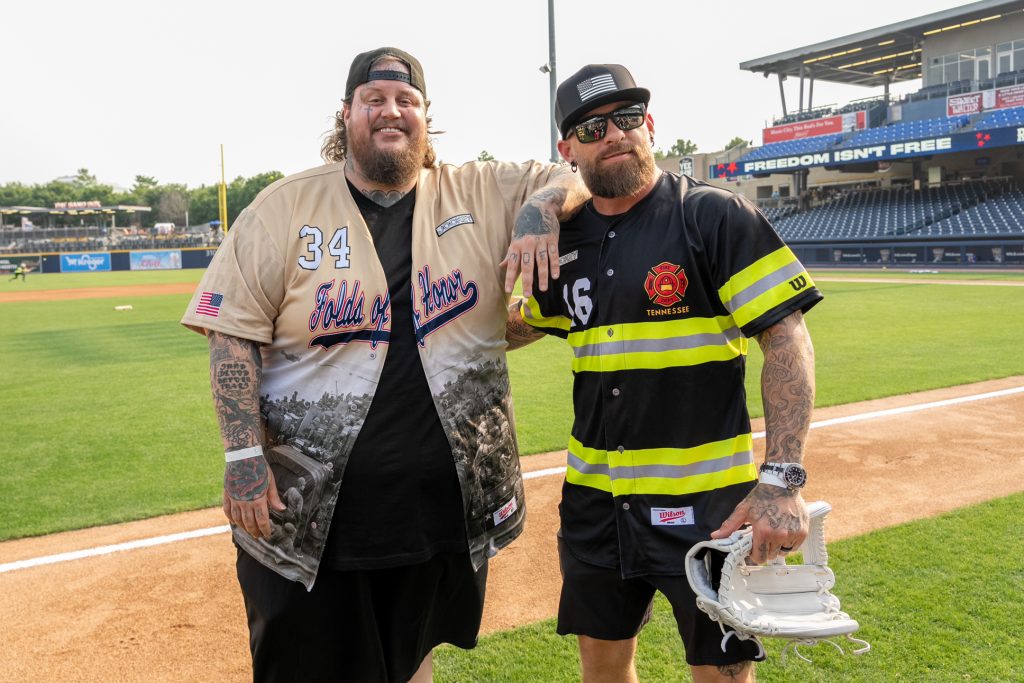 How'd you pick your softball team for the game? 
This one's easy, baby. I picked the Sluggers. See, listen, as much as I'm serious sometimes and as much as I joke, we came to win, that's for sure. I picked a team of bombers. I'm not really worried but about three players they got. I picked a real, real ass whooping to be honest. I think it's gonna be unfair to a point. I think it's gonna be sad. I picked the squad. I feel like I knew something Riley Green didn't.
Jelly Roll's team did come out on top with a victory over Riley Green's team at the end of the night and over $200,000 was raised for Folds of Honor.