Taylor Swift made headlines again today as she re-released her 2010 country album Speak Now on today (July 7) with Speak Now (Taylor's Version). That album features the song "Last Kiss," which Swift sang live on her Speak Now Tour while strumming the electric blue koi fish guitar.
The guitar has been on display at the Country Music Hall of Fame in Nashville until this week when it was mysteriously removed from the Hall. We visited the CMHOF just a few weeks ago during CMA Fest in Nashville and saw three of Taylor's guitars on display including the iconic Koi Fish guitar at the entrance of the Taylor Swift Education Center.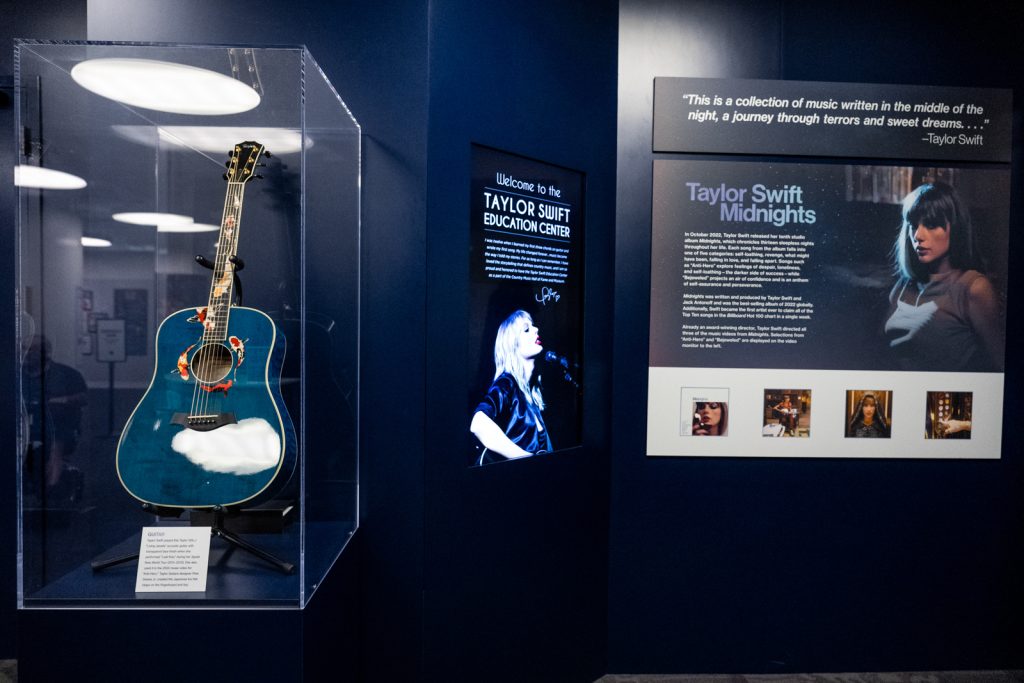 Those who visit the museum now will find only the empty case with a note that reads "artifact temporarily removed" and no further information.
Swifties across the internet are speculating about why the guitar was removed and we can only hope that we will see a live version of "Last Kiss" tonight with Taylor strumming the guitar as she takes the stage at Arrowhead Stadium in Kansas City as she celebrates the release of the new album.
The Eras Tour will continue to roll across the US through Aug. 9, wrapping its final shows in Los Angeles. Swift recently announced she will be taking the record-breaking tour overseas to Europe, Asia and Australia next year, with dates through Aug. 17, 2024.