Paycor Stadium is usually home to the Cincinnati Bengals but this weekend on Friday (June 30) and Saturday (July 1) nights the venue will be taken over by Taylor Swift and her legions of fans.
The official stadium capacity is 65,535 so we will see if attendance records are broken as the Swifties converge on the Queen City for the tour of the year. The shows this weekend mark the first time Taylor will be performing in the tristate area since she played Cardinals Stadium in Louisville in 2018. She hasn't played in the city of Cincinnati in over a decade.
Taylor Swift themed activities will be taking place all over the Cincinnati and Northern Kentucky areas to entertain fans before they head over to the stadium for the big show.
In Covington, Kentucky Keystone Bar & Grill is hosting a Taylor Swift trivia event at 7 p.m. Tuesday night and will be running Swift-themed drink specials throughout the week.
The City of Bellevue in Northern Kentucky is renaming "Taylor Avenue" to "Taylor Swift Avenue." The sign will be in hot pink and will go up today for fans to stop and check out.
Kenton County Libraries will host two pop-up events. They will have Swiftie bracelet making on Wednesday between 2 p.m. – 4 p.m. and 6 p.m. – 8 p.m at their Covington location. They will also host Taylor Trivia on July 1 at the Erlanger Branch between 2 p.m. – 3:30 p.m.
Taylor Swift's Eras Tour has become a tourist destination all across America as the tour is making its way from coast to coast. Many people may be coming into the tri-state area for the first time and not be familiar with the policies of the Jungle home of the Bengals.
So we will break all the stadium policies down below.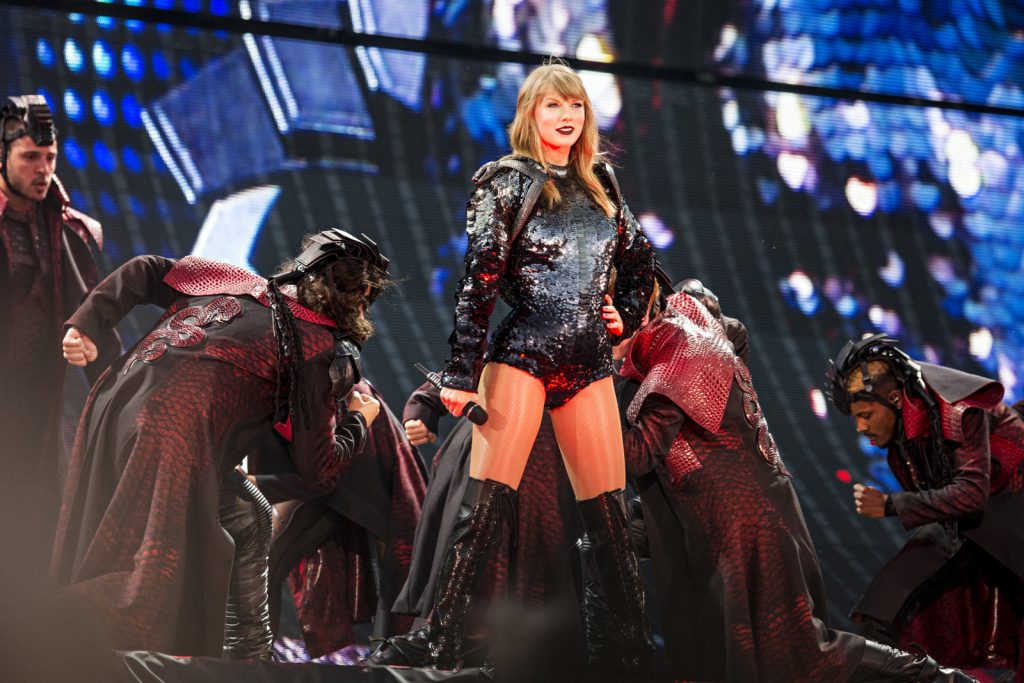 Paycor Bag Policy
One-gallon zip-close bags, clear bags no larger than 12x6x12-inches or small clutch purses no larger than 4.5×6.5-inches are allowed inside the stadium. Seat cushions without pockets are also permitted. Our Travel Addict pick for best clear bag option is here.
Even though they are making a comeback this summer festival season, fanny packs are not allowed, along with backpacks, camera bags and diaper bags inside the venue so leave the bags in the car or at home.
Portable chargers are allowed at Paycor Stadium as long as they are smaller than the mobile device they are charging.
The full list of prohibited items can be found on bengals.com
Food and Drink Policies
Two 16-ounce unopened bottles of water are allowed to be brought into the stadium. Other beverages and food are not allowed. Temperatures may be in the 90's on Friday and Saturday so make sure to hydrate so you can make it through the entire three hours as Taylor takes the crowd through all of her Eras of music.
Concessions will be available inside the stadium as well so you can also enjoy all your stadium snacks during the show.
Stadium Payment Options
Paycor Stadium is a cashless venue, meaning you can only use a debit card, a credit card or a form of mobile payment, such as Apple Pay, around the venue. The stadium does offer cash-to-card kiosks on the north and south sides of the stadium near the Altafiber Northwest Gate and Gate E. The kiosks transfer cash onto a card that can be used to pay at any concession or retail locations. They can also be used outside the stadium once the event is over.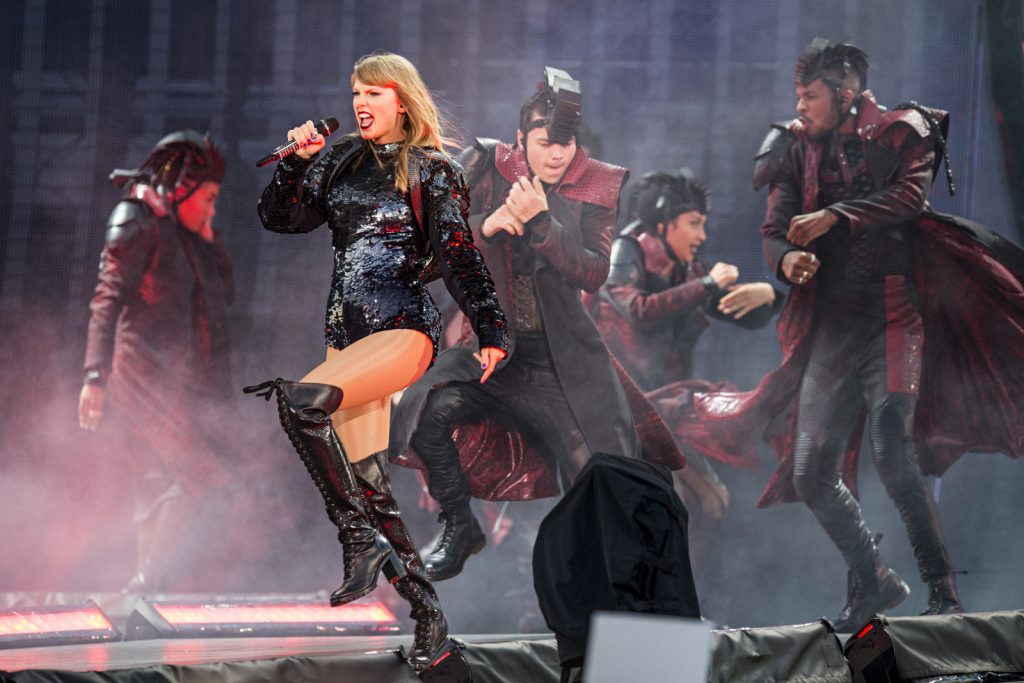 Weather Precautions
The weather in Cincinnati can be unpredictable in the summer. This weekend will be hot and humid in the area with temperatures predicted to reach close to 90 degrees so make sure to dress comfortably for the heat and hydrate, hydrate. hydrate.
Scattered thunderstorms are predicted so it is hard to know whether the show could be disrupted by storms. Make sure to pack a poncho or rain jacket in case showers do happen. Taylor has proven all year that the show will go on rain or shine as she has performed in pouring rain on multiple tour dates including Nashville and Boston. Umbrellas are prohibited in the stadium so emergency ponchos are the best option for a packable rain solution.
The stadium does not have a roof and the show will be fully outdoors so plan accordingly.
Paycor Stadium has a plan in place for inclement weather during the concert and, if needed, it will be communicated by in-stadium communications methods (scoreboard announcements, audio announcements, concert screens and more).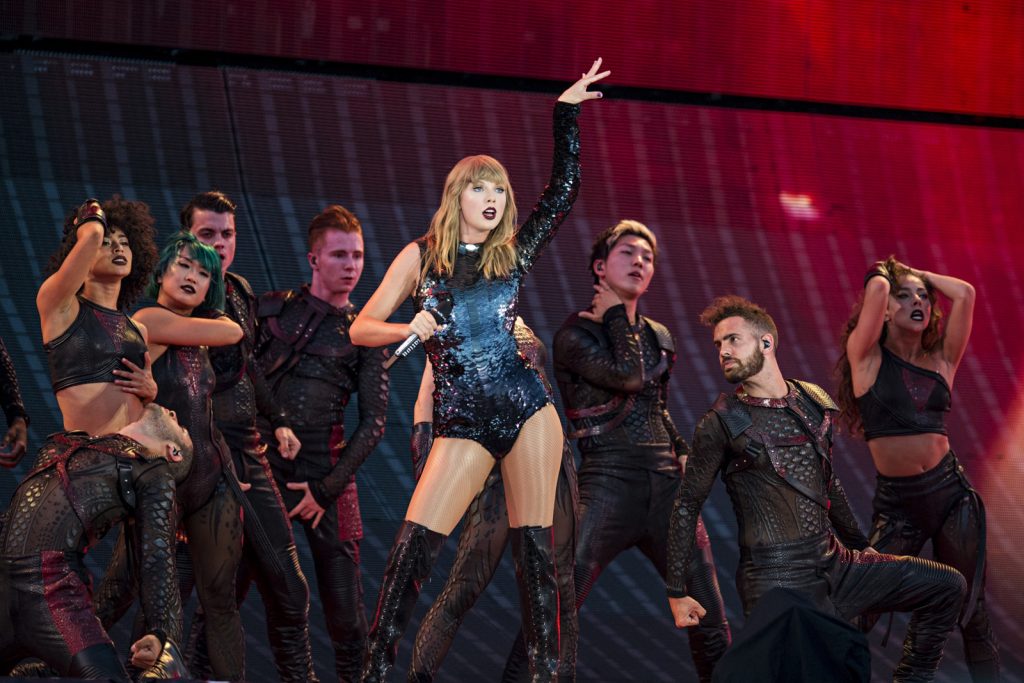 Arrive EXTRA Early To Beat The Traffic
This holiday weekend is a big weekend for sports and entertainment across Cincinnati and Northern Kentucky. FC Cincinnati is playing downtown at TQL Arena at 7:30 PM on Saturday.
The Cincinnati Reds are in town both Friday and Saturday and the baseball stadium is located right next to Paycor football stadium so this will cause extra traffic congestion in the area. The Reds play the Padres at Great American Ballpark at 5:10 PM on Friday evening and 1:40 PM on Saturday. The team has been on a winning streak so the stadium will be packed with fans on both days.
There will also be a Greensky Bluegrass Concert at the Brady Music Center in the downtown area.
Parking is available at a variety of lots on both sides of the river with access to the stadium but they will fill up fast.
The Banks bars and restaurants next to the stadium are hosting "Taygate at The Banks" from Noon to 7 PM before doors open at the stadium at 4:30 PM on both days of the show, so there will be plenty to do before the doors open at Paycor.
Arrive early so you don't miss a minute of this show. Taylor has hand-selected some of the best female pop/rock openers in the world to accompany her on this tour so don't sleep on the opening acts and start your dance party early.
Other Tips:
Wear Comfortable Shoes- Those cute heels or cowboy boots may look cute but are usually not a good idea when you will be standing for hours and hours. Make sure you can enjoy the whole show and dance the night away to every song during the marathon performance.
Bring Ear Plugs- The fans and the music alike can be loud and reach decibel levels that can damage your ears during concerts so bring a set of ear plugs to listen comfortably.
Extra Battery Charger- Don't forget to pack the extra battery charger for your phone especially if you plan on taking lots of photos and videos of the show.