If you have been backstage at any DWP music festival the past few years as an artists or guest you have probably tasted one of Alan Cosme's out of this world drink creations. Alan owns and operates DRIP with his team backstage at music festivals across the country to provide healthy and innovative drink options. His pop-up bar serves everything you can imagine from coffee to smoothies to fancy lemonades and everything in between.
Rockstars, Celebrity chefs and VIP guests have all come to love and crave the concoctions mixed up behind the DRIP bar all summer long.
We caught with Alan Cosme from DRIP at INKCARCERATION and Bourbon and Beyond to talk about his creative drink recipes, Denver Pop Ups, and the importance of non-alcoholic, healthy drink options.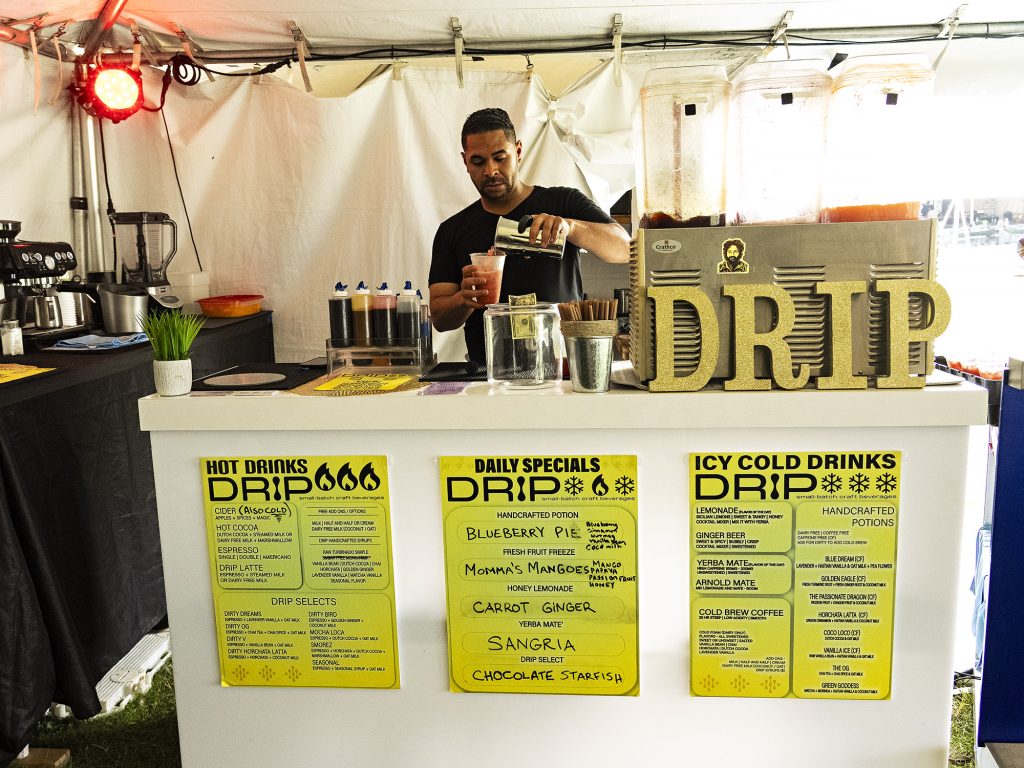 Tell me about DRIP.
I've been making small batch drinks for the past two years and really just honing in on my craft, understanding how drinks are vital to the festival scene and how serving drinks of vitality are a necessity for festivals of all calibers. I wanted to bring my experience out into the festival world and Danny (Wimmer) has brought me into their artist lounge at the festivals and I've been serving up drinks for all their events throughout the year.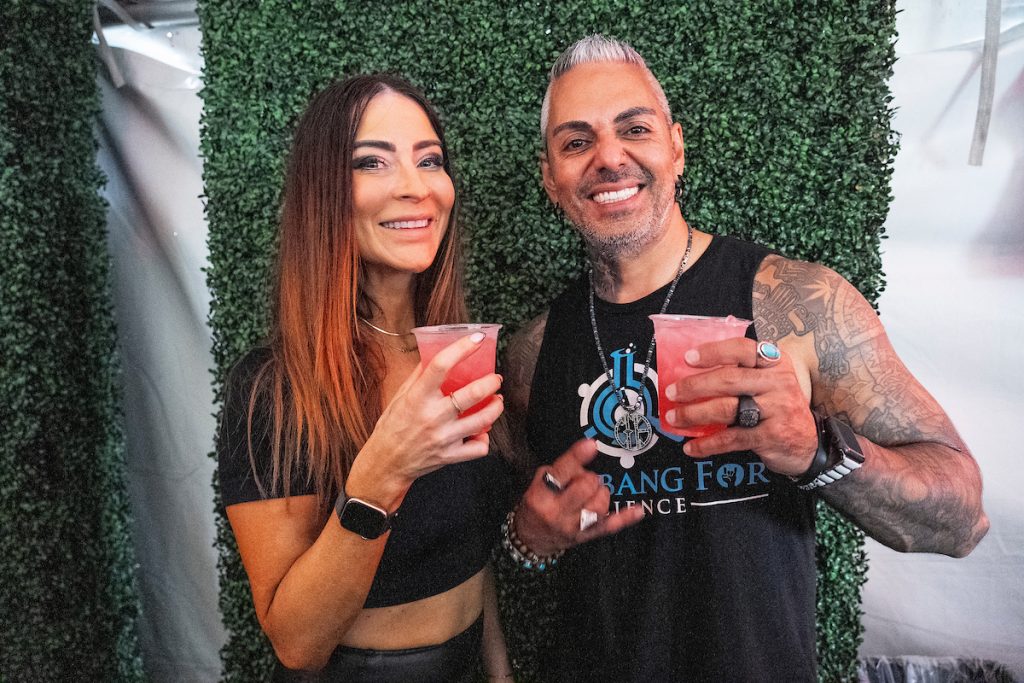 Is DRIP available outside of the festival scene as a pop up?
It is. I'm out in Denver, Colorado, and I do Pop Ups there. I will be doing a lot more Pop Ups in the near future as I'll be building multiple bar units. Expanding my operations is going to be really fun.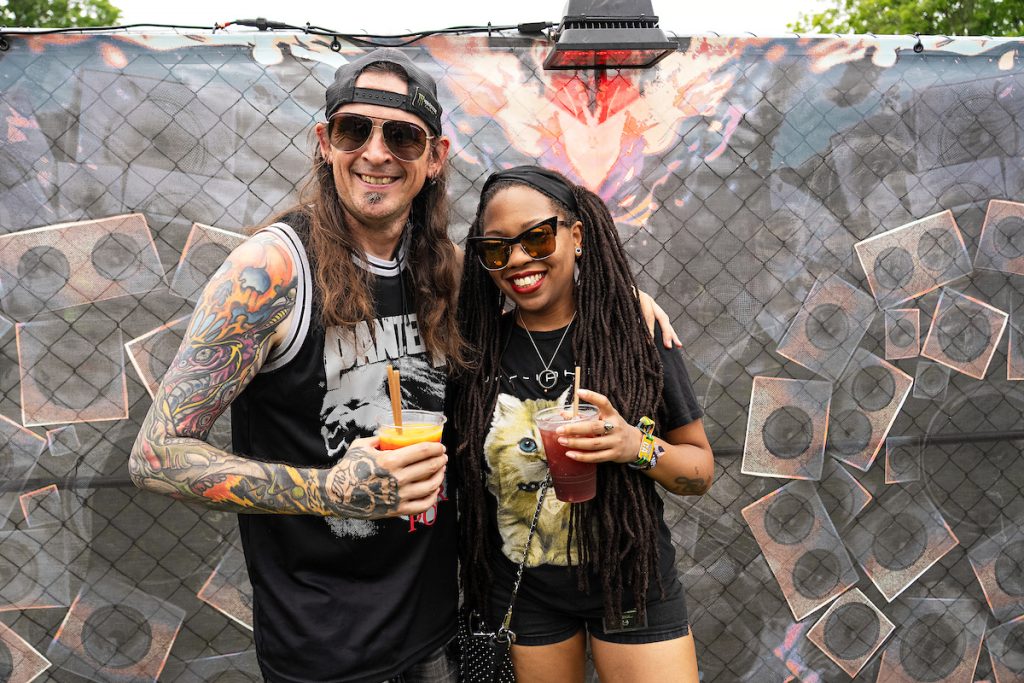 We have your talk about your vitality drinks and the original recipes that you offer on the menu. The menu is everchanging daily at every festival backstage. How do you come up with the creative recipes?
I like to use my creativity when I'm at the grocery store. I just see what's fresh, what's in season. What I know goes well together. I use my Caribbean and Island influence on my drinks as well to bring that tropical fusion and to really just bring something that is not normal to the drink scene at these festivals. 
Here at my bar you can get carrot ginger juice, lavender vanilla iced coffee, or a passion fruit dragon drink which you know you just could never find on a normal basis, and I think it's a really fun experience for so many people.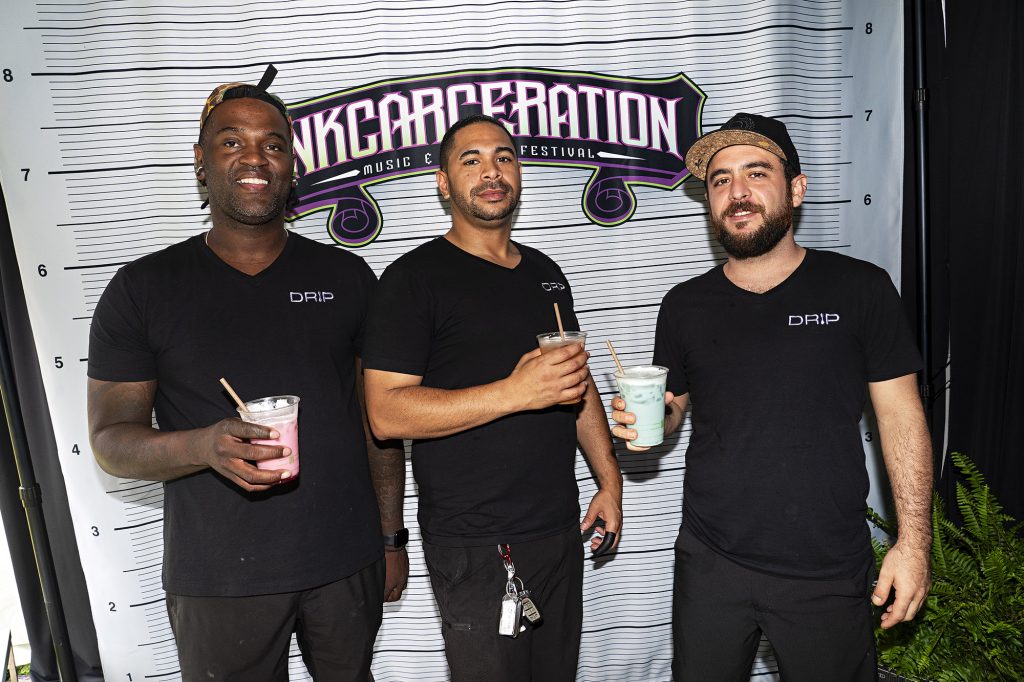 My favorite this weekend has been the what's called the Momma's Mango drink. It's like a bright, refreshing smoothie. Tell me about that these special mangos.
When I was 10, my Mom planted this mango tree and I watched it grow in our backyard. It takes seven years for a mango tree to develop and so by the time I was 18 years old going to college, my mango tree starting to produce fruit and my mom would send me mangos every year or I would just go home and eat them. 
It's been almost 15 years that I've been getting mangos from her and now I'm using them in my business. The Momma's Mangos drink is a homage to my mom. It's a frozen mango drink that is infused with papaya and passion fruit when it's blended with ice and it's just it's to die for. It's definitely one of the best drinks I've ever made.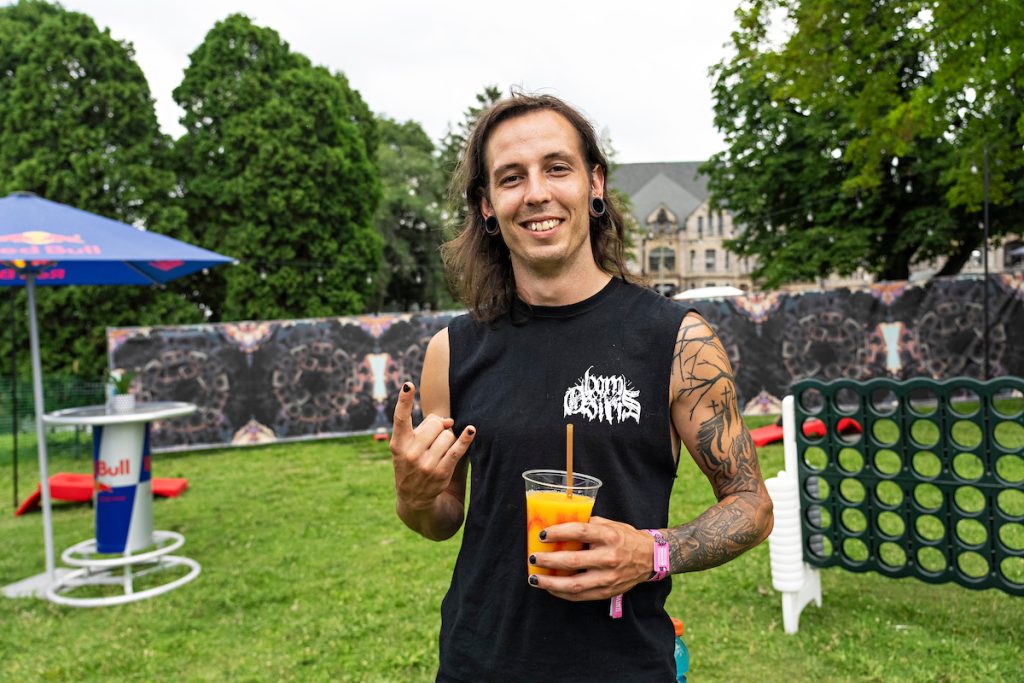 When you come to the festival, do you drive out? Do you bring everything?
I fly out and ship a lot of things. I'll drive-in between certain festivals if they're close, but mainly ship all my stuff around the country and I fly and try to make it happen. I'm a mobile bar unit so I can pop up anywhere at any festival, any time.
Do you have a bartending background?
I have a barista background, but I wanted to use it and bartending together and call it drip-tending, and I've used it together just to bring a different aspect to how you get served. You get served a fancy drink, but it's coffee.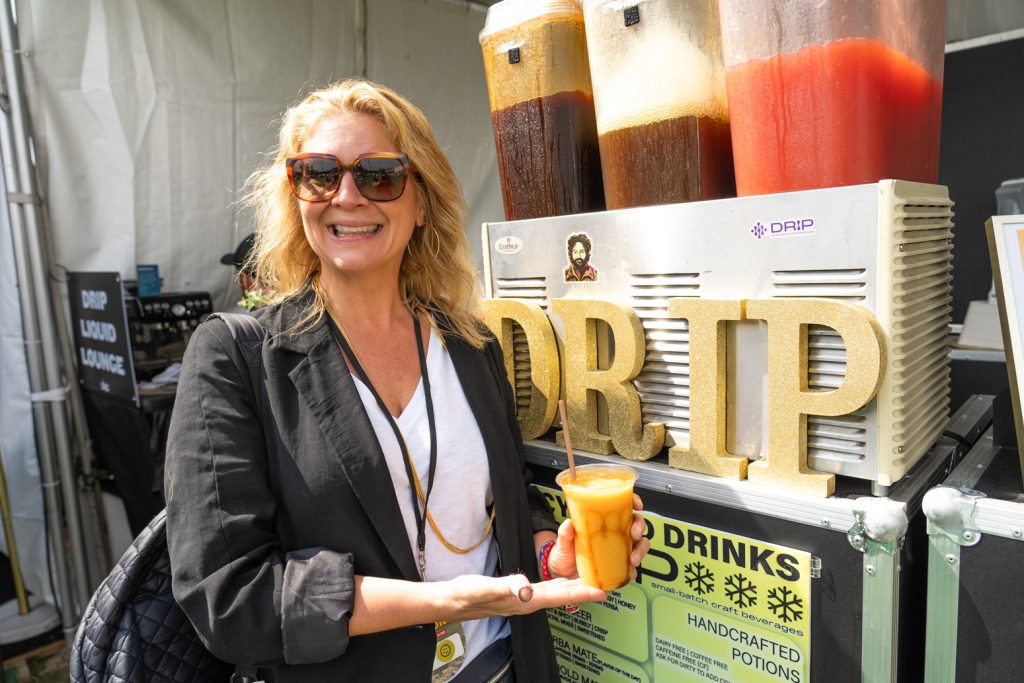 Non-alcoholic drinks and other low alcohol options are a huge trend in the cocktail world right now. There are non-alcoholic cocktail bars popping up all over the country. I think it's an awesome option for artists at the festival to have this as an option versus alcohol.
I think it's important to have drink options for people because you never know where people are in their life. There's a lot of people who are recovery. Many people at the festivals are out there working all day long and can also use a drink that is refreshing and good for you.
We need to take care of our bodies in this day and age. It's time to start now, so I want to bring my experience to more places.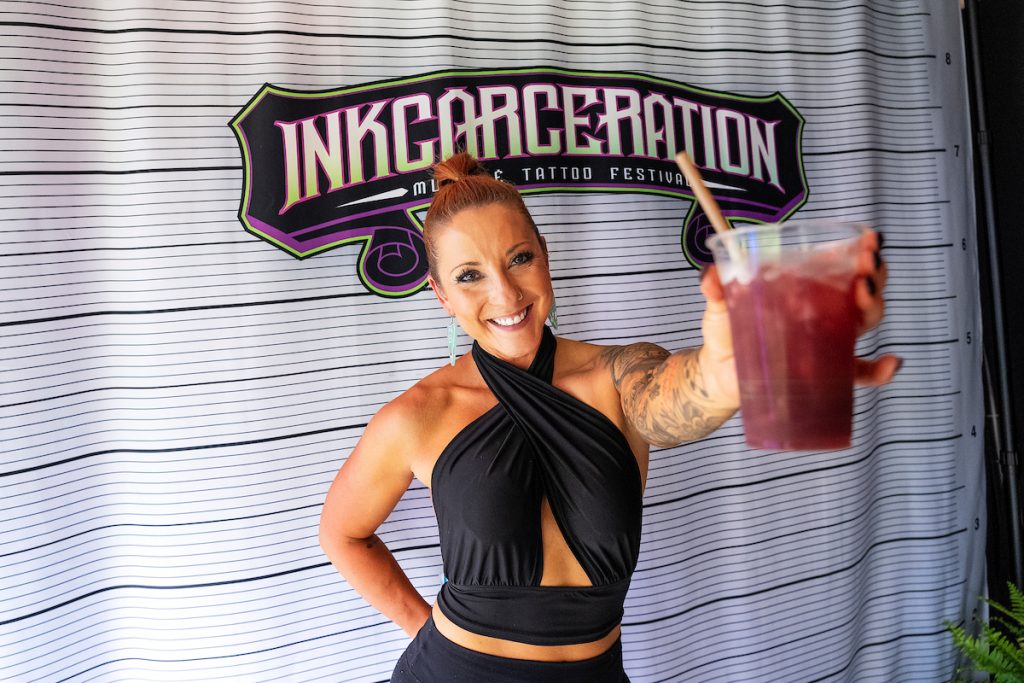 What's your perfect day in Denver?
69 degrees: climbing a mountain, searching for waterfall, sticking my head inside of the rushing river and going downtown afterwards watching the sunset and going to eat at El Five rooftop. It's like a fifth-floor Mediterranean experience. That would be my perfect day.