While covering MGK "Machine Gun Kelly" Day which took place on August 13 I visited the musician's local coffee shop, 27 Club Coffee. It opened in 2020 and the coffee shop is in the Archer Building in the Flats area of downtown Cleveland.
On Saturday the 13th, the shop was jam-packed with MGK super fans in town for the concert. Some patrons told me they had waited in line for up to four hours to get a glimpse inside the rapper's culinary creation and try out the fun pink-themed food and drinks.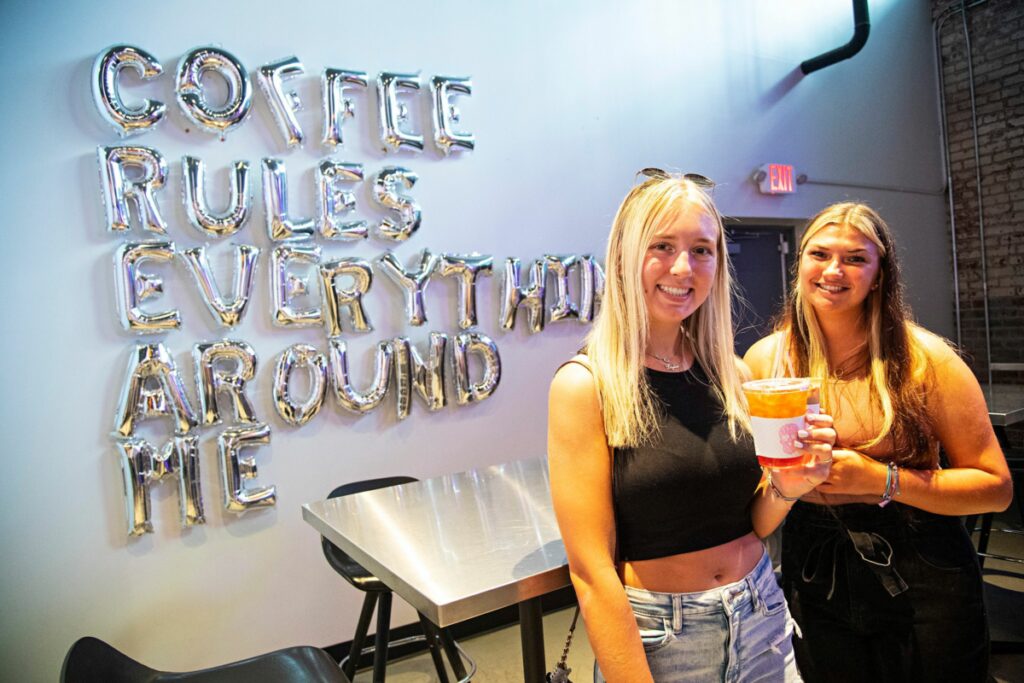 Everyone was also trying to get a glimpse of MGK himself if he happened to stop by the café. He has been known to go into the store almost every day when he is in town to see fans and enjoy the shop.
I went back on Monday after the weekend of formal Machine Gun Kelly activities to get a closer look inside to check out the space and food and beverage menu. By the time I arrived MGK had already been into the shop two times that morning so there was buzz with fans outside again lined up to enter.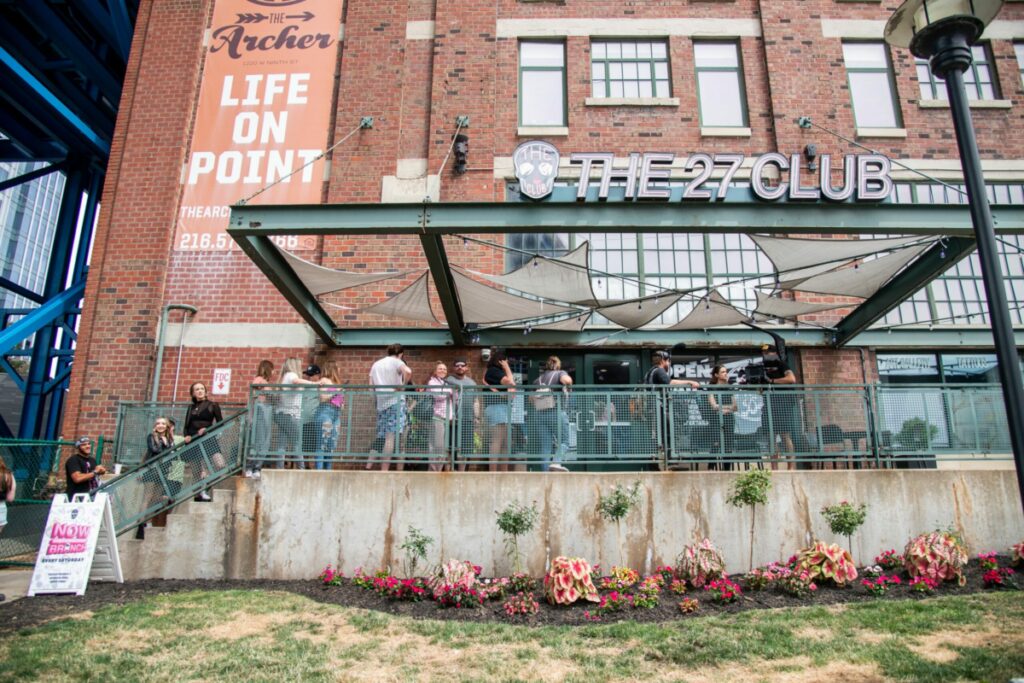 I was able to enter the cool pink space with high ceilings inside. Immediately upon entry to you see a sign painted on the wall that says "Enjoy Where You Are Right Now" which I loved. It almost immediately makes you take a breath and relax.
Behind the bar "Hotel Diablo", the name of MGK's graphic novel and fourth studio album is written on the walls in a neon sign. Bartenders are busy making custom drinks while food in prepared in a kitchen behind pastel colored cloud swinging doors.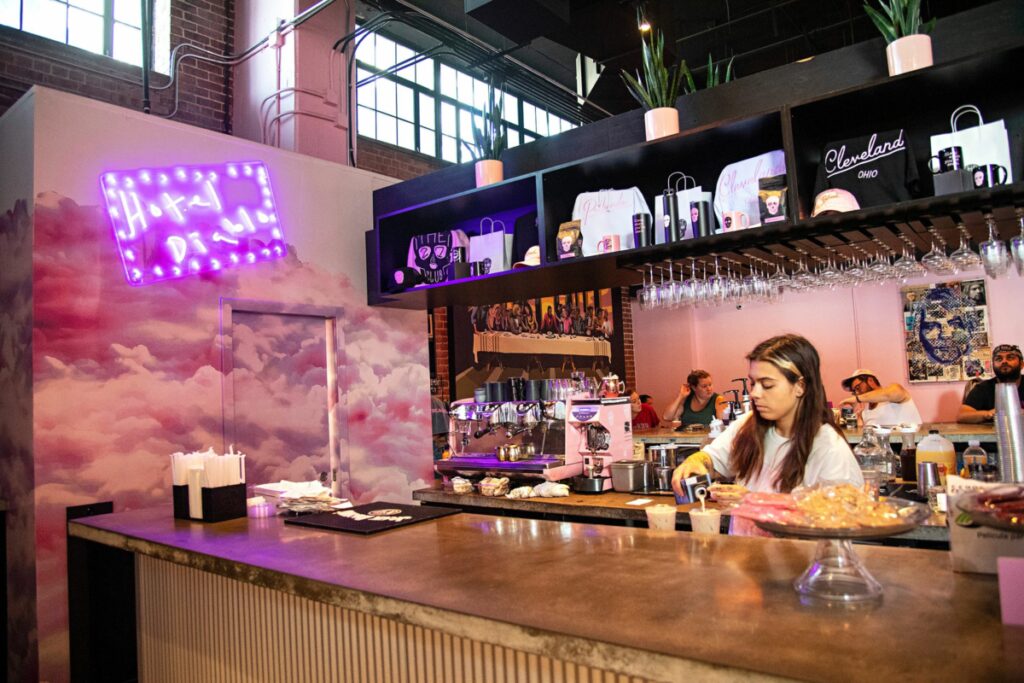 Pink is the theme throughout the restaurant décor and the menu items. The restaurant touts using a lot of natural ingredients like dragon fruit, strawberries and agave to get those pink hues trying to avoid artificial colors and additives.
Patrons can enjoy unique food items like PBR waffles made with Pabst Blue Ribbon beer in the batter, All-Day Pink Cinnamon Rolls and Bomb Ass Bruschetta. Alcoholic drinks are also available for purchase at the bar with fun names like Sex, Dope + Cheap Thrills, Kiss the Sky and You Know I'm No Good.  And obviously lots of hot and cold coffee drinks are available all day.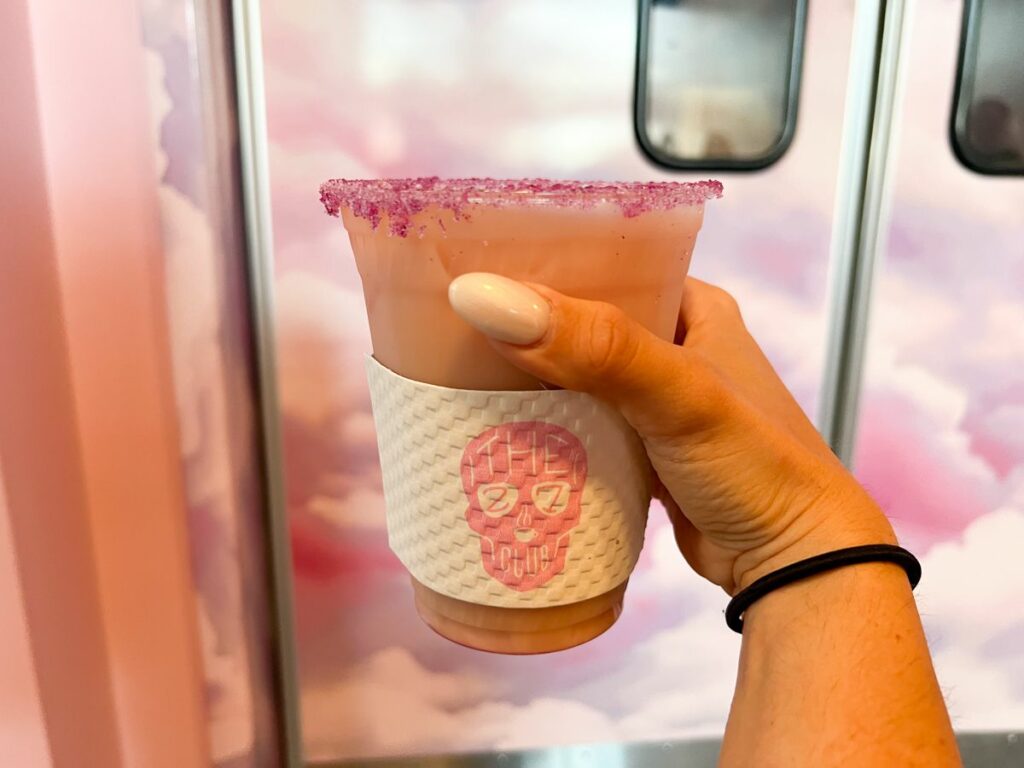 In addition to food and drink options, fans can also buy merchandise to take home. You can even buy a bag or get a subscription to their 'house drip' coffee called Diablo Blend coffee beans which is a distinctive combination of African and South American coffee elected by Machine Gun Kelly and J Gursey Coffee. Handcrafted using a proprietary Cloud Roasting process and it's available in their merch store. Other coffee-themed "Sleep When You're Dead" merch is also available for sale in the shop and online.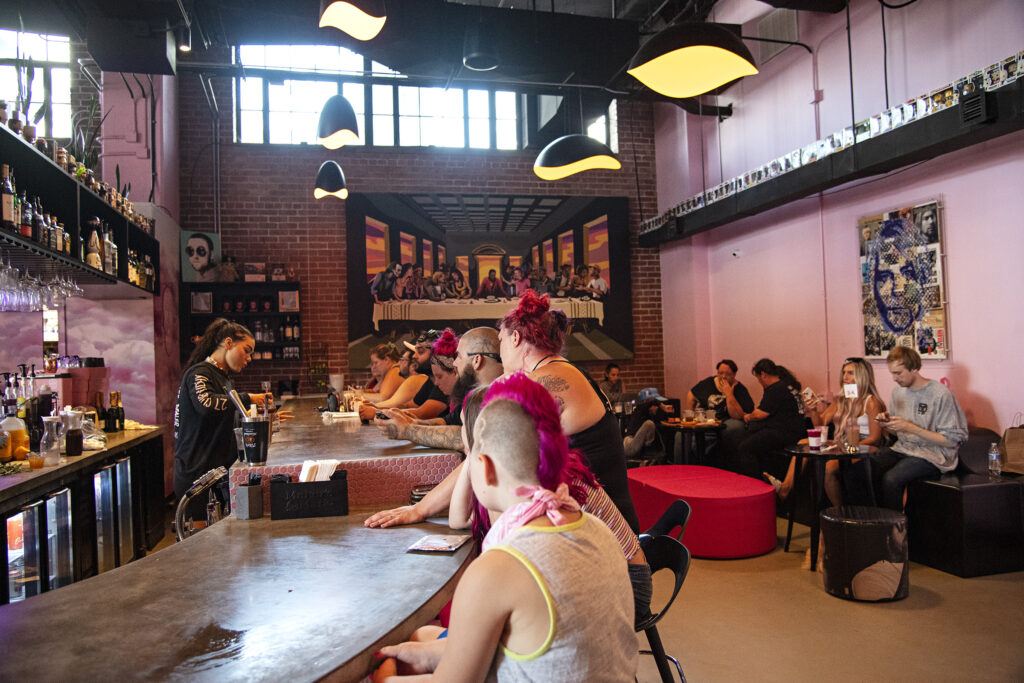 "The 27 Club is a bunch of artists and entertainers, and popular personalities that have died at the age of 27," Kelly explained of the shop's name when it opened. "I also want to encourage good highs, like coffee and food and having that kinda bleed through the city instead of some of the other stuff that tends to get out there."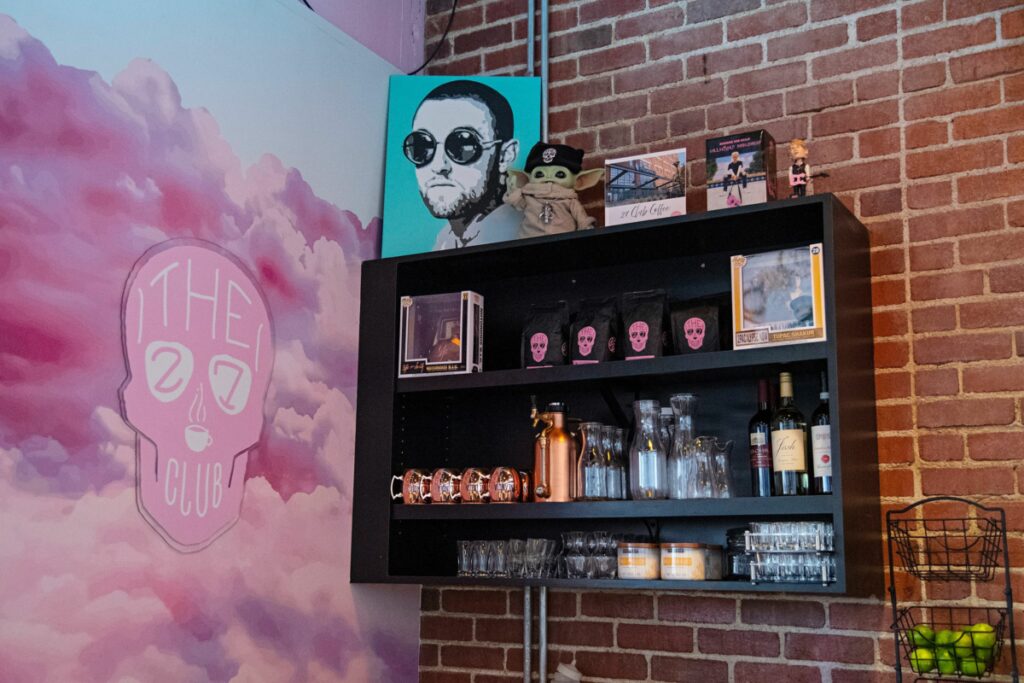 Throughout the coffee shop you can see artwork depicting musicians that famously passed away at the age of 27 years old like a picture of Mac Miller sitting on a bookshelf and a photo montage art piece of Kurt Cobain. MGK custom guitars also hang on the walls.
A new mural painting was officially unveiled over the weekend was painted by Cleveland artist Glen Infante. The new mural features a Last Supper table with Nipsey Hussle at the head of the table. Other late musicians in the image include Amy Winehouse, Jimmy Hendrix, Mac Miller, XXXtentacion and more.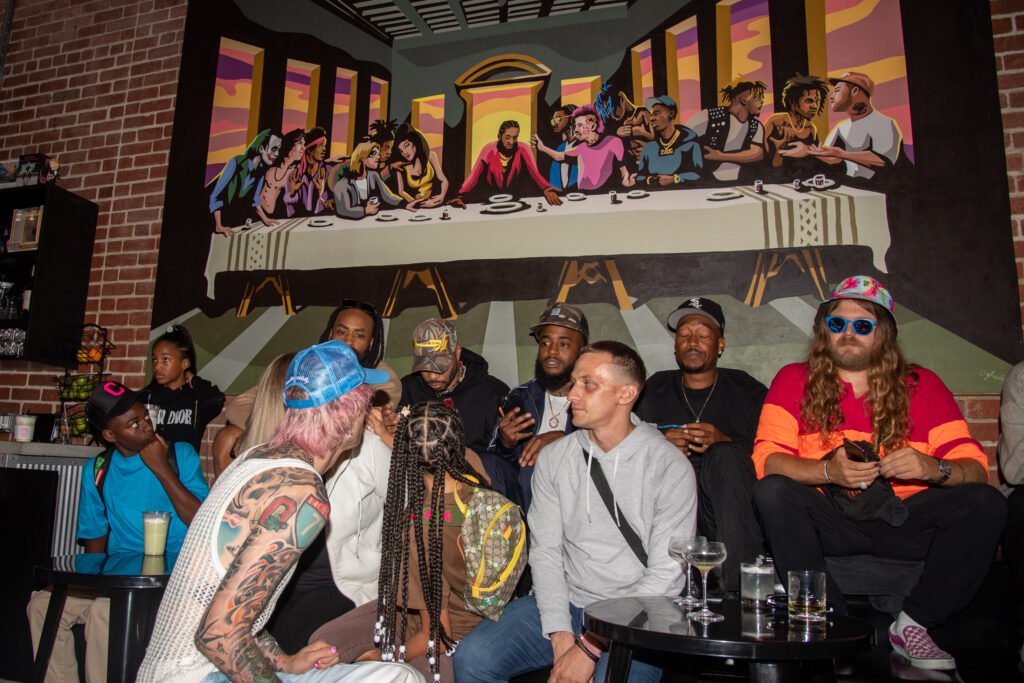 If you are in the Cleveland area, this is a fun stop for any music fan. The 27 Club is open Monday through Thursday from 7 am to 5 pm (the kitchen closes at 3 pm), Friday through Saturday from 7 am to 9 pm (the kitchen closes at 8 pm) and Sunday from 7 am to 6 pm (Kitchen closes at 4 pm).