North Carolina native and guitarist of Gov't Mule, Warren Haynes seems to always be on the road entertaining fans. In fact, Gov't Mule has tour dates around the US and Europe throughout the summer. Haynes founded Mule with bassist Woody Allen as a side project of the Allman Brothers band in 1994. The band has grown into one of the most beloved jam bands in America.
The Grammy award-winning vocalist is busy touring across the US and Europe this summer in support of their album Heavy Load Blues. The album is the band's first Blues and topped the Billboard Blues Album charts when it debuted in late 2021.
We caught up with Haynes to talk about growing up in North Carolina, guitars, blues music and some favorite Greg Allman memories.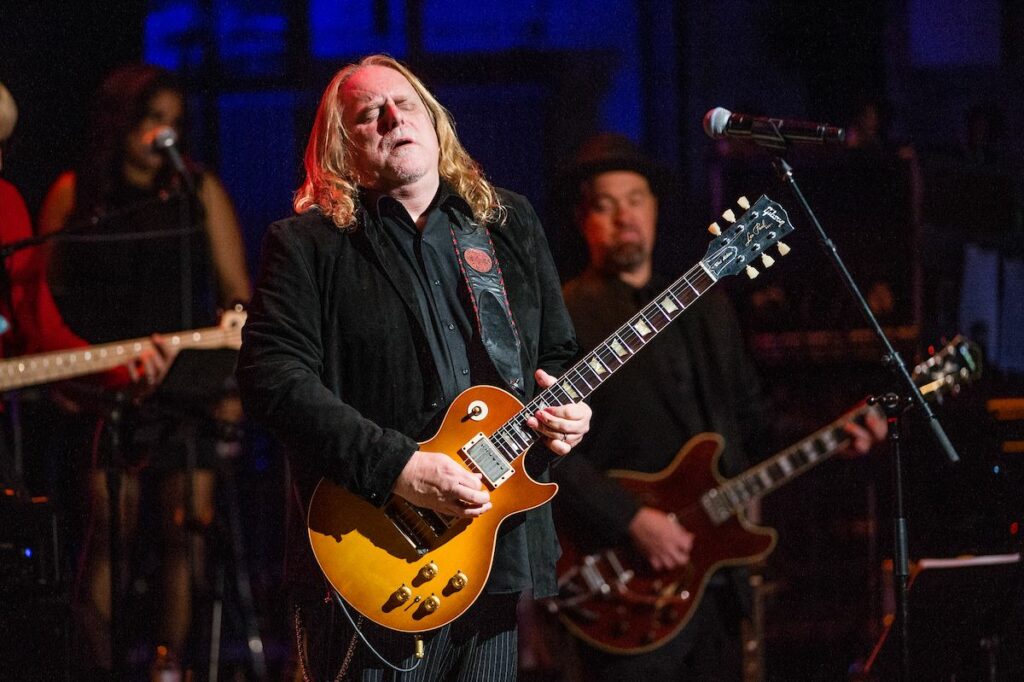 You grew up near Asheville, North Carolina. What are some of your favorite memories of growing up there? Are there any hidden gems for people to visit?
Well, Asheville is a beautiful place and was a beautiful place to grow up. The countryside there is gorgeous. There was always a cool music scene. There were always a bunch of good musicians, but it was much more underground than it is now.
Now Asheville has become like a little bohemian mecca. When I was growing up, there was great music there, but there were not a lot of venues and there was not a big music scene. But, music still played a big part in the undercurrent of Asheville.
It's not a hidden gem, but the Biltmore House is there, which is an amazing place for tourists to visit. It has 250 rooms and they call it America's finest castle. I never went there until I was 18. Someone from out of town told me, you should come with me. I went and was floored at how fantastic it is.
Gov't Mule does the Christmas jam there every year in Asheville, right?
Yes for 30 years we did the Christmas jam. We took a break the last few years after 30 years of doing it. It started in a small club, then moved to a bigger club, then moved to a theatre, then moved to the arena and stayed in the arena for the last 20-something years.
You've played guitar and jammed with some legendary artists across multiple genres of music. Do you have any dream collaborations left that you'd like to play with?
Those things usually come about organically. It's not usually something that you can force to happen. There are still plenty of people that I admire that I would really enjoy performing with or recording with or jamming with.
I've been so fortunate that I've been able to in some way play or work with almost everyone that I would put on that list. There are still, you know, people like Neil Young or Mark Knopfler. I've never worked with Tom Waits, and I'm sure I could make a pretty good size list, but I'm just very appreciative of the fact that I've been able to work with so many people that I grew up listening to.
How many how many days have you ever gone without playing guitar?
Well, I recently broke my scapula, which was my shoulder blade when I was on vacation in Costa Rica with my family. So, I couldn't play for two or three weeks. And then I could only play sitting down. That's probably the longest I've ever gone without playing.
It was a two-month recovery. I'm fully recovered now and back up to speed, but it was a little scary not being able to play there for a minute.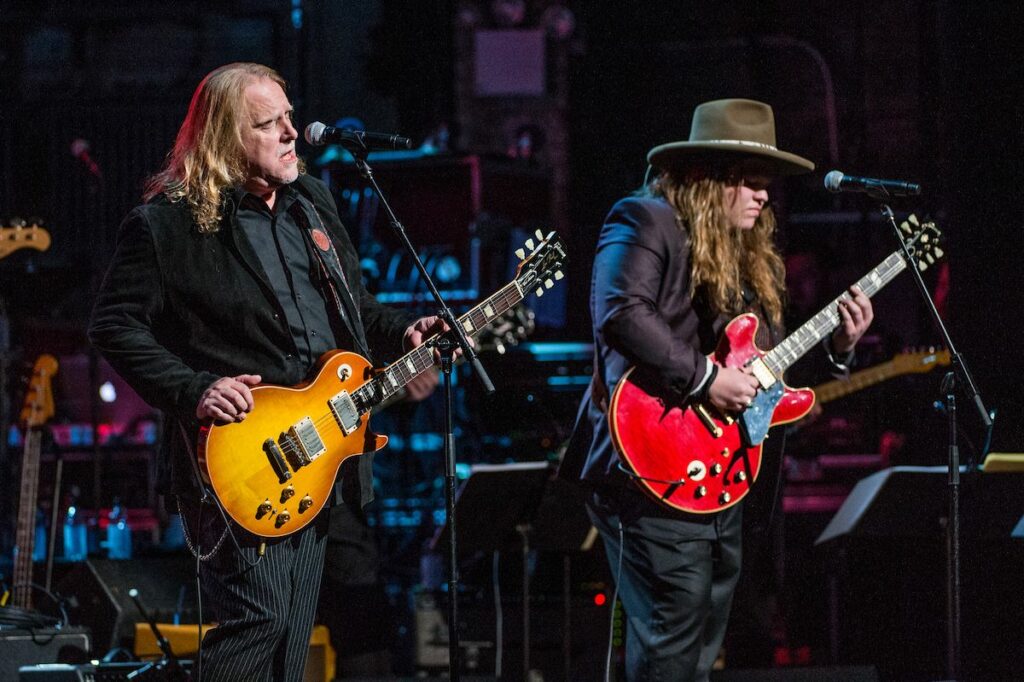 Any fun activities in Costa Rica before you got hurt?
My son and few other kids were with us and they all went like ziplining and climbing and hiking and all this stuff that that I wasn't part of. I was more just kind of soaking up the vibe, you know and relaxing.
What's your favorite song to play off Heavy Load Blues?
Oh, that's a good question, you know. I really, really enjoy playing, "Snatch it Back and Hold it."  I really like doing that because it can be different every night and that can kind of take on a life of its own. But all that new album is really fresh in our minds and we love playing any of them night after night.
You have your own signature guitar, but what's your favorite guitar to play that you own?
Well, my signature model, Les Paul, is the guitar that I'm the most familiar with and that I can operate the best, but some of the older vintage guitars are more dear to my heart just because of the way they sound.
The older guitars also have all the history with all the music that's been played on them through the years. You know, I have a 1959 Gibson, Les Paul, that is a treasure. And I don't really travel with it. I just play it at home or in the studio.
Has your playing style changed at all over the years?
Yeah, I think any musician kind of continues to really think about their playing style year and there can definitely be subtle changes. Sometimes you get rid of certain things that you've been accustomed to doing and sometimes you add some new stuff. More than anything, it probably has to do with finding ways to slow down and make each note a little more meaningful.
When I listened to tapes, recordings of me playing ten years ago, 20 years ago, 30 years ago, whatever it is, I always think, what's the hurry? Why are you playing so many notes? You know, when I listen to a lot of my favorite people, starting with B.B. King, if you can make more music with fewer notes. It's always the better option.
Who influenced you the most or helped you with your guitar playing through the years?
Well, you know, that's a hard question. My first three guitar heroes were Eric Clapton of Cream, Jimi Hendrix and Johnny Winter. Those were the first three people that I became enamored with and studied when I was just starting to play guitar.
Then people like Jeff Beck and The Allman Brothers with Duane Allman and Dickey Betts. There were so many people after that. Rock guitar players. Blues guitar players. Jazz guitar players. Dozens and dozens that I could cite. But when I started moving backwards to people like B.B. King and Albert King and realizing that they influenced all my heroes. That's when I started connecting the dots and realizing that we're all influenced by music that came before us.
Even more so maybe sometimes by stuff that you hadn't heard as much. I've always said that Albert King, I think, probably influenced rock guitar playing more than any other blues guitar player, just because of how outlandish his style was and how you couldn't trace it back before him. Nobody had played that way before Albert King.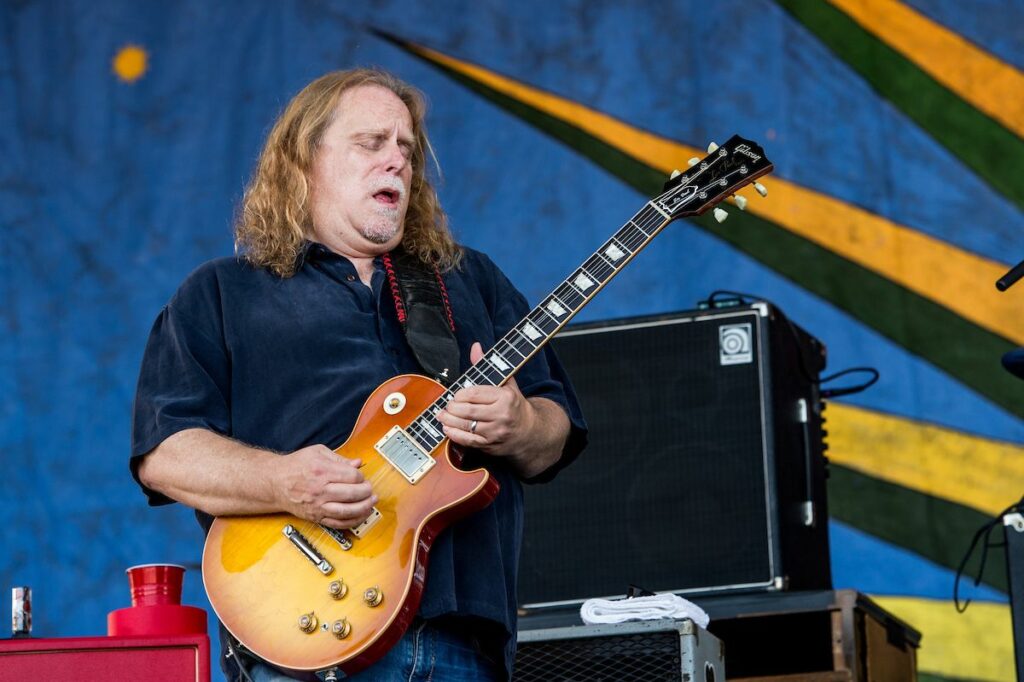 Do you have a favorite Gregg Allman memory?
Oh, I have so many. One time when we were standing together, a girl came up and said, "Hey, do you know you look just like Gregg Allman?" And he said, "How convenient."
Greg was a funny guy in addition to being such a wonderful singer and musician and songwriter and friend. He was a really funny person.
When you're traveling on the road, do you have any favorite tour stops? When visiting these cities what do you love to do the most and why?
There's so many. If you're in the South, hit the places that have the best barbecue. But wherever you have the most friends, the venues can influence your choice of city.
We all love to play Red Rocks. It's so much fun when we go back to Colorado in general. Playing a magical venue like that is always a blast, you know?
I always say that you can have a great show anywhere. It just depends on the audience and the energy.
Do you have any items when you travel on the road that you can't live without?
Fewer and fewer. I tend to pack lighter and lighter through the years and try to not take things on the road that are not replaceable. But. You do have to have some music.
What does the band have planned for the rest of the year?
We're going to keep going with touring, at least up until Halloween. And then we have another record coming out in March that will continue touring for quite some time. As long as it feels good, we're going to keep going.