If pink and glittery are a part of the hotel room amenities you need, then look no further. The tour bus, Suite 1986 is an inside look into life for the icon that is Dolly Parton.
History of Dolly Parton's Tour Bus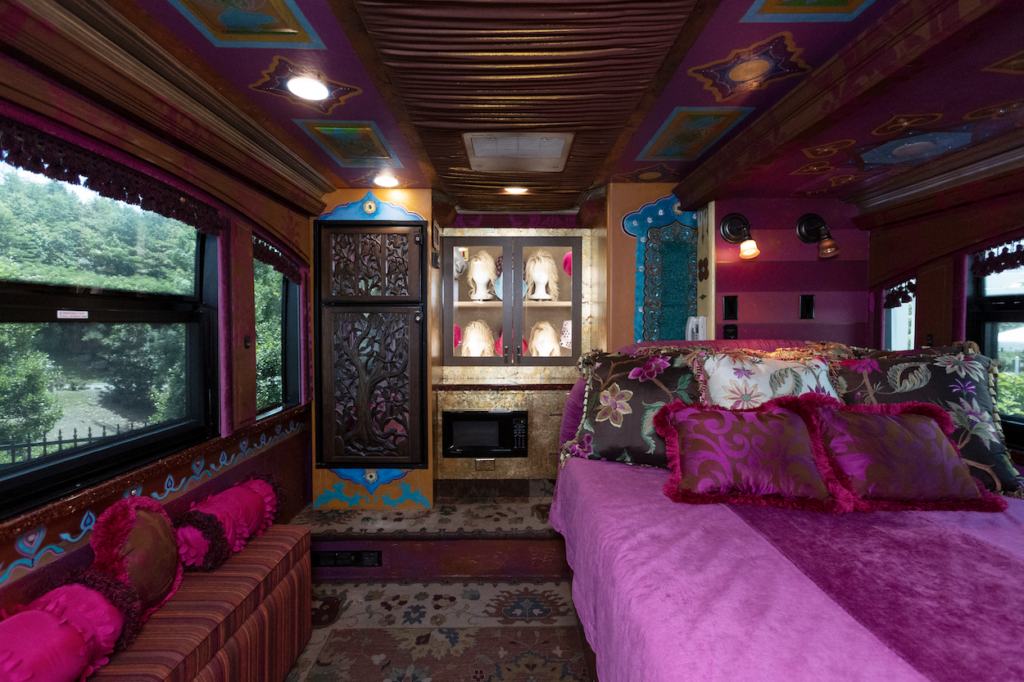 Complete with murals on the wall, pink and purple décor, satin feather and floral flooring. This psychedelic, nomadic oasis on wheels would be a haven for anyone wild at heart.
The tour bus has a full-size refrigerator, a bathtub, a roomy closet and more importantly a wig cabinet. Designed with rhinestones in mind inspired by Parton herself.
Parton stayed on that bus from 2008 to March 2022. The bus clocked in roughly 360,000 miles throughout North America. She traveled to more than 60 cities, on the bus. This was during the "Pure & Simple" trek, her longest tour while traveling on the bus.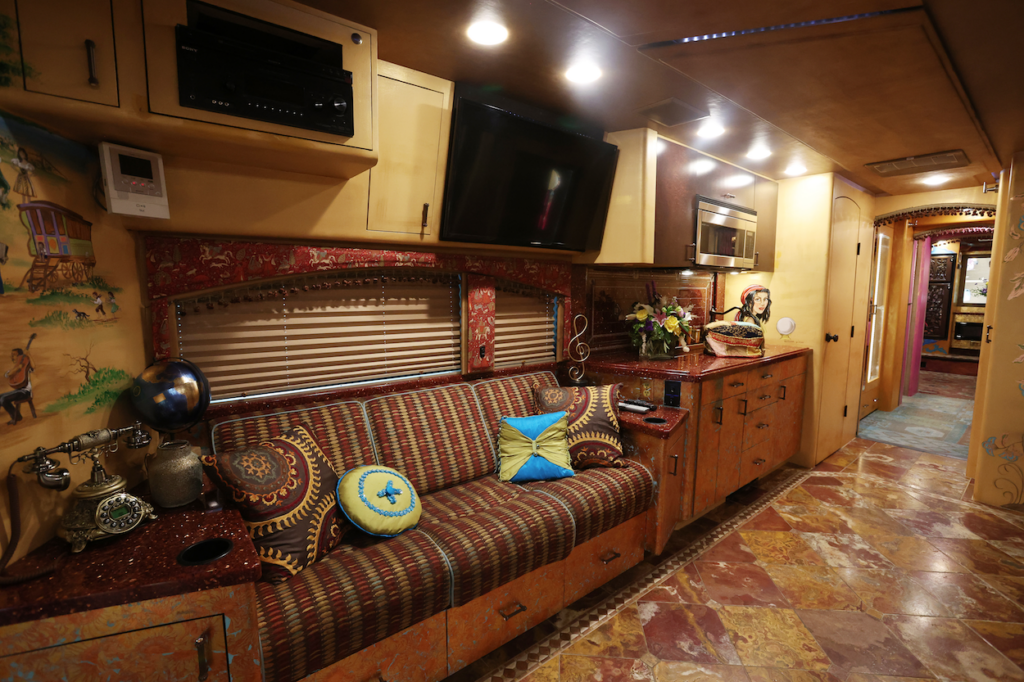 Maybe you will even draw inspiration from the residual creative energy on the bus. Parton wrote albums such as "Backwoods Barbie" and "9 to 5 the Musical." She also wrote books, television shows and movies on the bus.
Parton approved perks of Suite 1986
The bus is parked in a dedicated spot behind the hotel and it sleeps two people. If you're lucky enough to stay in the suite, guests will have access to a concierge team for their stay.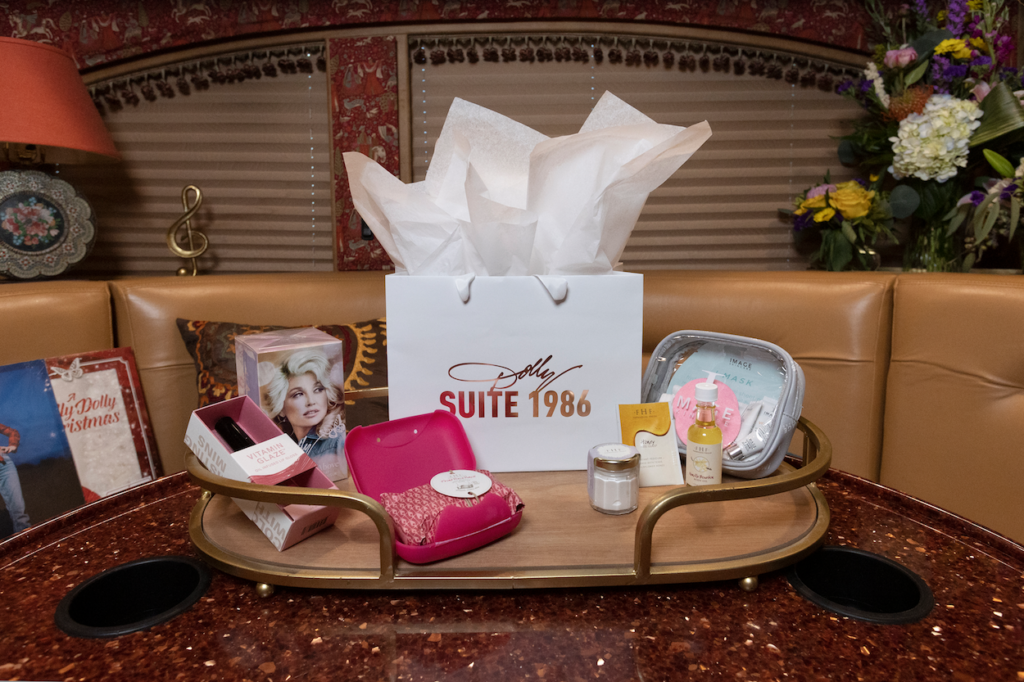 There will also be special food options. Guests will have a collection of customized souvenirs, such as a bottle of her perfume, "Scent from Above."
The bus was lovingly called her Gypsy Wagon by Parton herself.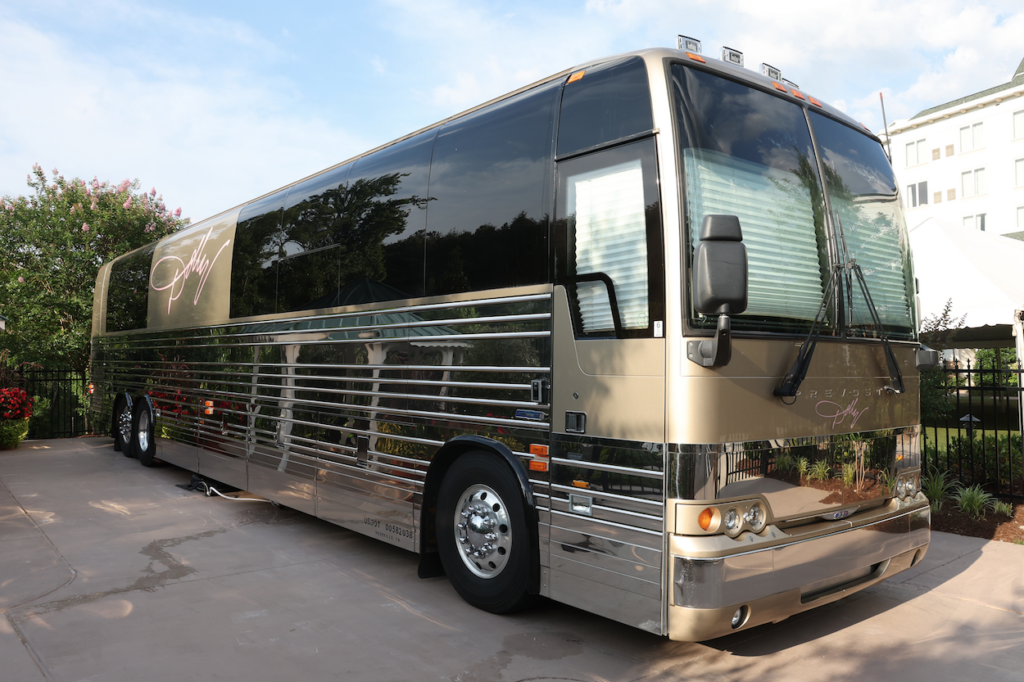 "I have homes all over the United States, but my favorite place is the bus because that way I can just feel those wheels rolling; I'm a true gypsy at heart," Parton said according Dollywood's website.
Suite 1986 is now available to book at Dollywood's DreamMore Resort & Spa in Pigeon Forge, Tennessee.