Beantown has got a new, chic Hilton Hotel in the North End neighborhood. I booked the Canopy by Hilton Boston Downtown when I was on a work trip at the end of March.
I am pretty loyal to Hilton brands since I have been a Diamond member for over a decade with their loyalty program.
Having never tried the Canopy brand, I wanted to check it out. It was pleasantly surprising to find that the hotel was brand new and only open for two weeks upon my arrival.
The hotel was beautiful and simple in design. The rooms were perfect for the business traveler with desks for working and high-speed internet access.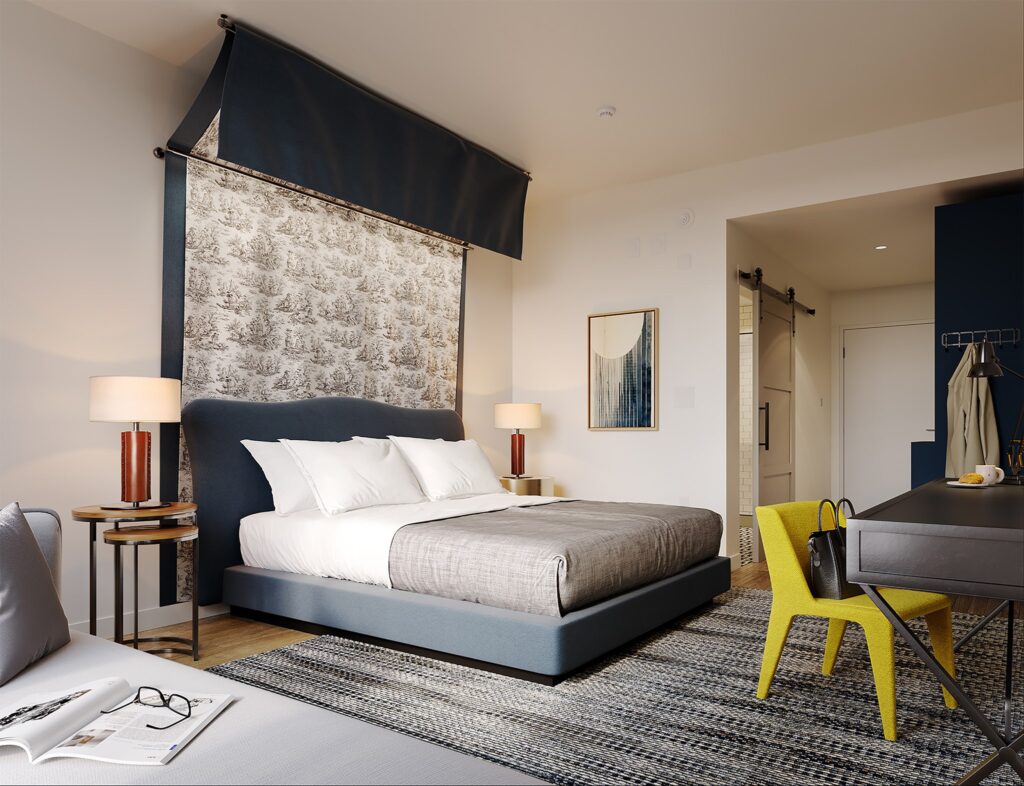 The property is also located in the perfect spot in downtown Boston. It's within a few blocks of the historic North End where you can indulge in some of the best Italian food in the country. My personal favorite is Mike's pastry shop.
I also highly recommend the sit-down breakfast at the hotel on the second floor at Rose Town Kitchen & Bar. I enjoyed the restaurant's fresh banana and Nutella crepes with crispy bacon almost every morning of my stay.
My only complaint was that the hotel was so new that it didn't show up on Google Maps. It was not the most efficient pick-up and drop-off location for Uber and Lyft. Drivers had a hard time locating the correct spot without me manually moving the pins each time I needed to use rideshare apps.
The Details on the Downtown Digs
The Canopy by Hilton Boston Downtown opened in the Spring. It's near major attractions such as Faneuil Hall, Haymarket, the Freedom Trail and the TD Garden arena.
The new boutique hotel has 212 rooms, two restaurants, and a fitness center on the property. It also has over 3,000 feet of meeting and events space.
Whether you're hunting for the best cannoli or want to find Paul Revere's statue, there are Canopy Bikes are available for visitors to explore and get around town.
"The hotel has been deliberately designed to reflect the nature of this historic, yet still growing neighborhood. We are thrilled to be able to welcome our first guests this spring," Hilton hospitality leader and general manager of the property Rob Rosenblatt said in the company's release.
Rates start at around $299 per night (or 74,000 points per night for Hilton Honor members) for a standard room with a king bed.
This property is Boston's first Canopy by Hilton hotel. There are currently over 30 Canopy hotels open worldwide. Hilton is expanding the brand's footprint with dozens of properties under development.
Additional reporting by Liz Ramanand.