The release of Dive Bars & Broken Hearts has been a long time comin' for Michael Ray. The country singer spent a year and a half recording the six-song EP, making sure each detail was just right. He called upon producer Michael Knox and singer Meghan Patrick to lend their talent to the endeavor. What emerged, is a strong offering from the Florida native. 
We caught up with Ray to talk about his favorite dive bars around the country, why he chose Patrick's voice for "Spirits & Demons" and his favorite CMA experience with the legendary Randy Travis. 
You have the new EP coming out, Dive Bars & Broken Hearts. Where are the best dive bars? 
I always try to Google dive bars in every town we're at because that's where the most fun is. That's where real life is. If you wanna know a town and its people, the dive bar is where you get the heart of the town. You get people who have been there forever.
Nashville's got a lot of great dive bars. Santa's Pub is great, the Five Spot is great. My hometown of Eustis, Florida has a few good ones. Shades Bar & Grille is where I first started playing. There's another one there called Doghouse, I believe. That's a good one to visit. 
I used to play that one and I traded hours to play for tattoos from my tattoo artist. His wife was the bartender. One time when he was tattooing me, he asked me and I said absolutely I'd play there for tattoo work. 
What was the inspiration behind these songs?
The last three years of life. Going through a lot. Everybody's been through a lot, going through a lot of changes, a lot of self-reflecting. Learning how to be more vulnerable and empathetic. Learning how to enjoy life a little bit. 
What are your favorite CMA Festival moments from over the years? 
One time we were playing the Riverfront Stage and Randy Travis was there side stage. I've gotten to know Randy and his wife, Mary, for a few years now. He was sitting side stage and I went to Mary and asked if he would be okay coming out for the last part of "Forever and Ever, Amen". I will cut all my songs just for this moment. Nobody at Riverfront is going to expect Randy Travis to come out. One, Randy Travis is one of my favorite artists of all time. Two, as a fan if I was there and Randy Travis came out, I would flip out. So, she said absolutely, he would love to do it. 
So, we got rid of a couple songs and I was doing it acoustic and I brought him out. I know Riverfront holds a lot of people, but it sounded like a stadium when Mary walked Randy out and he did the Amen at the end of it. The whole crowd starts chanting Randy and he's getting emotional. It ended up being this way bigger moment…I already knew it was going to be a big moment, but I didn't realize how much that moment would mean for him, too.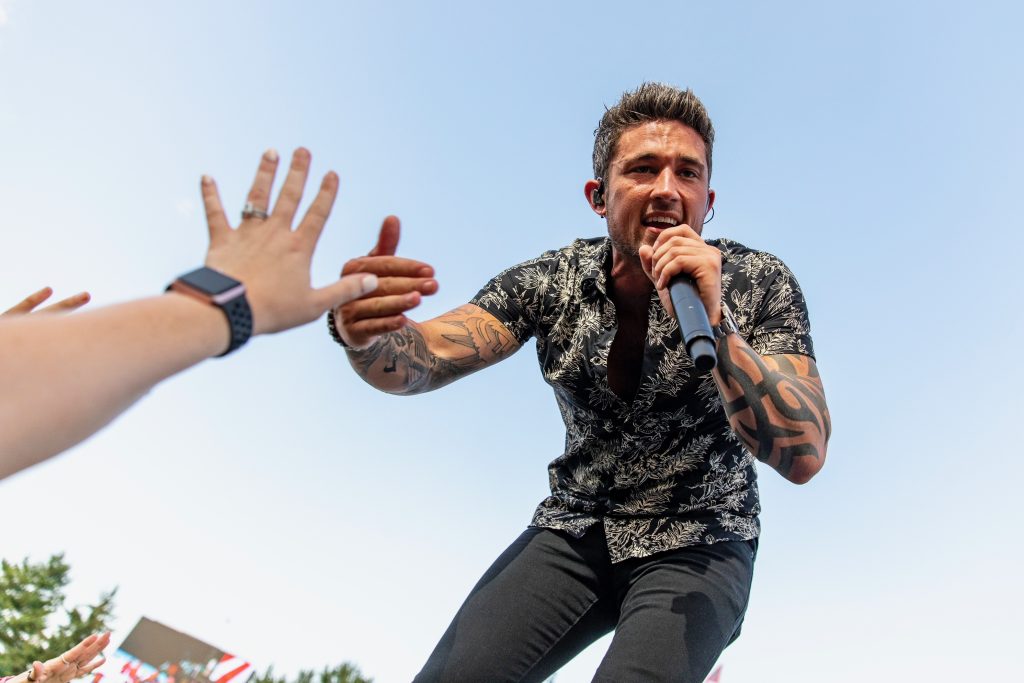 Having fans from all ages at CMA Fest, from kids to their grandparents coming and listening. To see that wide age range of people who came up on his music to people who were born way after, I think was a cool moment for him. No matter who you are, I think it's good to have that reminder. Especially when we're all getting older and your songs aren't getting played on the radio as much. I don't know any other moment for me personally that would beat that moment. That was a cool one.
I got goosebumps when you said that. I love Randy. 
Me, too.
You have a collaboration on the new album with Meghan Patrick. How did that come about? 
I've always been a big fan of hers. We've been friends for a long time. When I heard the demo of "Spirits & Demons" it just blew me away. I thought, if we get the right female artist on this, this is a big one. We were brainstorming and Meghan's name came up. I was like, oh my god, yeah. Let's reach out to Meghan. So, I hit her up and sent her the song. She loved it. I had cut my vocals on it before we ever had a guarantee from a female artist yet. She came in, cut her vocals. Our voices blend so good together. 
She's from Canada and I'm from Florida, but I swear we're from the same town. She reminds me of my sisters and my cousins that I grew up with. Her and her husband, Mitchell Tenpenny, have been good friends of mine for a while. She elevated a song that was already elevated as a demo and took it to another place. Her voice has so much character to it. I love the tone of her voice. I'm honored she agreed to jump on it with us. 
That's awesome. What's a perfect day in your hometown in Central Florida? 
I always tell everybody, a perfect day for us is waking up and getting breakfast at Jeannie's Place in Eustis. It's a beautiful Florida day, so get on a boat and hit the canals. That's my favorite part of Florida. I've been asked a bunch, if you were to show somebody Florida, what would you show them? There's so many layers to Florida. From North Florida to South Florida, you get like fifteen different types of people. 
Everybody's always like, man, what would you show? I wouldn't take you anywhere except we'd get on a boat and go through the canals. We'd bar hop and take the boat. When you're going through these canals and you have to idle through, it's like Jurassic Park. Coming through there, you see all the wildlife on the side and the Florida moss hanging. Everybody's playing their music on the boat. The most relaxing place in the world is those canals. Being on the boat with your friends and family and restaurant/bar hopping, that's the perfect day.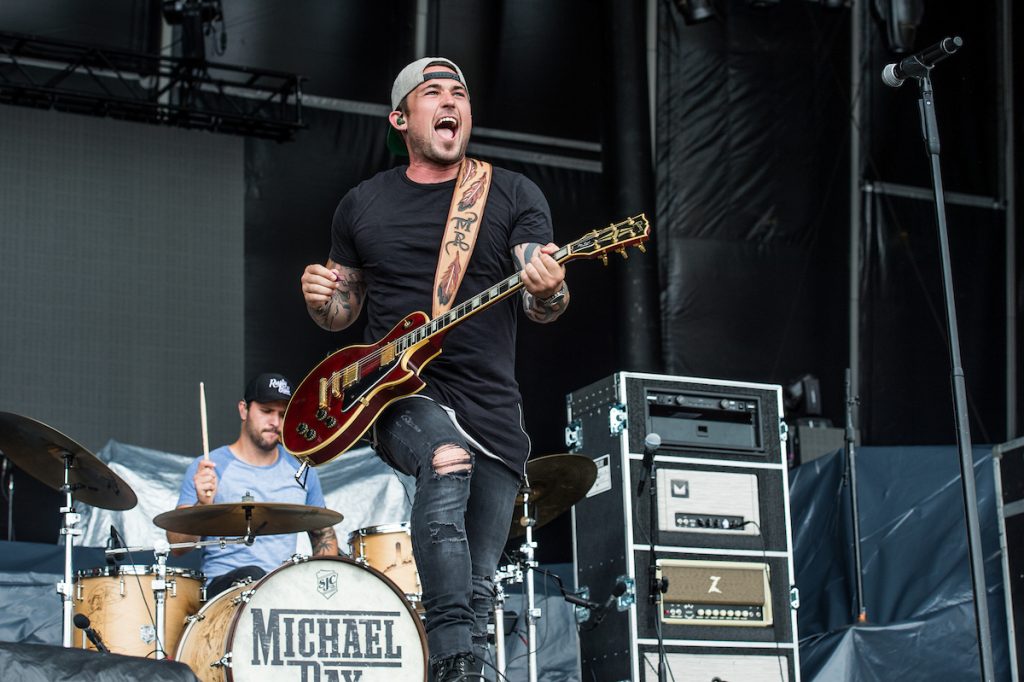 What is your craziest travel story? 
One time, we had to do a radio event in Fort Lauderdale the day after we were in Utah. We were on tour with Brantley Gilbert and my bus had to leave right after we played. If anything was to mess up, there was no way we're making this show. 
The bus had to leave and conveniently it's also one of the most massive snow storms Utah has ever seen at the time. So, we have to drive the bus a different route to try to hopefully not get stuck in that. 
We ended up making it, rushed literally within 20 minutes to get set up and play a big show for the radio station. It was at an amphitheater. I think it was me, Dustin Lynch and Chris Janson. We had to rush down there. I remember the whole day being on stage and still breathing heavy from running through the airport to get there. Shout out to my crew and team because they pulled it off and made it happen. That was one that has always stood out. It was a nail biter. If anything had gone wrong, we would have never made that show.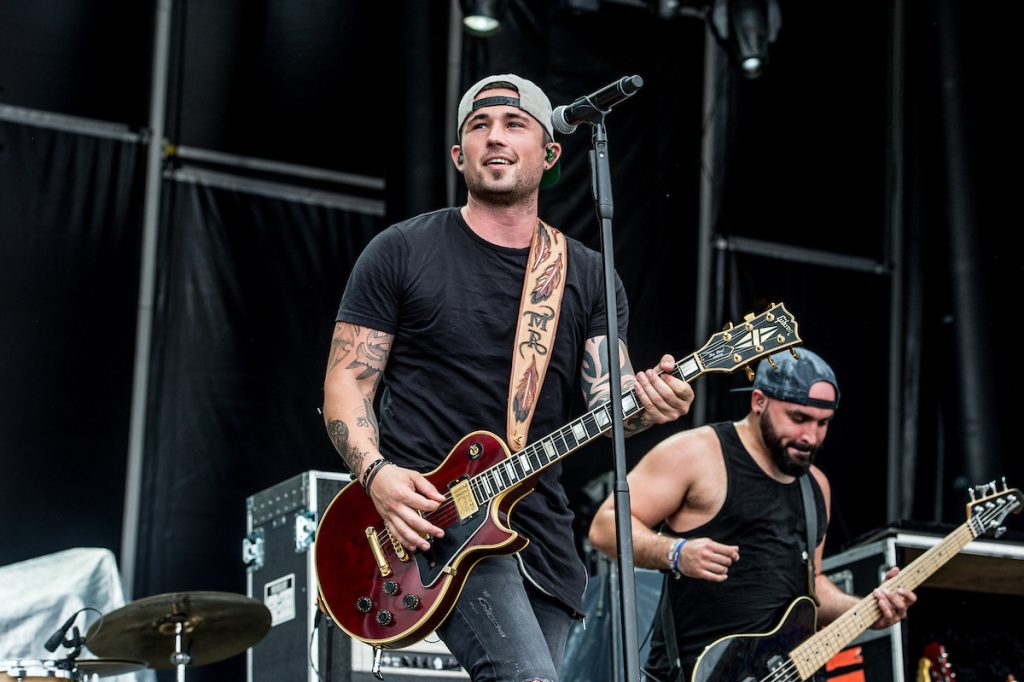 I just went backstage at the Opry for the first time and I know you've played there multiple times. Do you have any Opry memories you'd like to share? 
I have Opry moments for days. As a kid, being born into a family that loved country music, my grandfather played lead guitar my entire life, three or four nights a week for free and would play wherever he could play. He loved country music and the Grand Ole Opry. He really put that passion into all of us. 
I understand the magnitude of the Grand Ole Opry at a young age. To me, that was the pinnacle. I don't know if you ever know you 'made it', but there are moments through your career that let you know you're on the right path. Playing the Opry is one of 'em. It's like, okay, we're here.
I've got a bunch of really cool stories at the Opry. I think one of my favorite things is it's like an open-door policy. The back door is like a family reunion. I love sitting in there and bouncing around seeing the other artists. Mark Wills is a good buddy of mine. When he's there. 
Hearing Vince Gill practicing in a room next door. It's everything that I dreamt it would be as a kid. Just people jamming. It's a really cool environment backstage. I love the history of it, the foundation of it. I love walking through the halls and looking over and there's Ricky Skaggs and his band practicing. Vince Gill singing with the angel voice he's got. It's just like, how did we get here? It's awesome.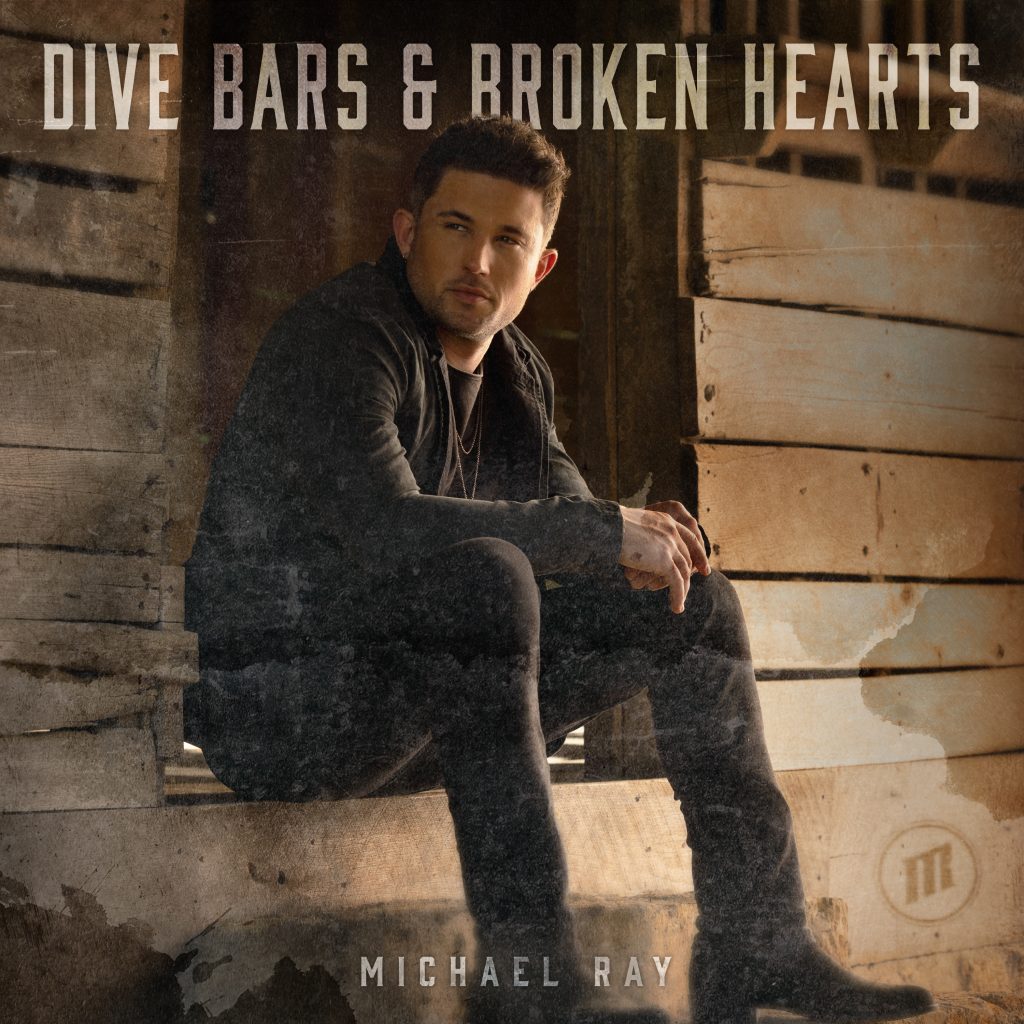 What's in store for the rest of 2023?
The new EP, a new single. Lot of touring, lot of shows. Getting back in the studio and cutting new music for next year. I'm excited. We have a lot of things going on. I also have a lot of things we'll be announcing that we just finished the deal on, so can't say too much about that yet. It's a busy year, blessed year. I'm just excited to be on the road and bring the new music to all the fans. 
Dive Bars and Broken Hearts dropped Friday so fans can check out all the tracks anywhere you stream music and in our opinion discover great summer roadtripping songs.