Ever since her latest 2021 album release, rock and soul music artist Maggie Rose has been performing solo concerts and at music festivals around the country. Her upcoming tour starts in October and continues on to the end of December. She'll be touring alongside artists such as St. Paul and the Broken Bones, The Mavericks, and Andy Frasco. 
Maggie Rose also hosts her own podcast, "Salute the Songbird" where she has candid conversations with her own favorite female musical artists about their lives and music. Between traveling, creating podcast episodes, and performing, Maggie has been working on her new album which is set to come out early 2024. 
We met with Maggie Rose at Bourbon and Beyond, an annual music festival held in Louisville, Kentucky. We chatted about bourbon, music festivals, and her upcoming album.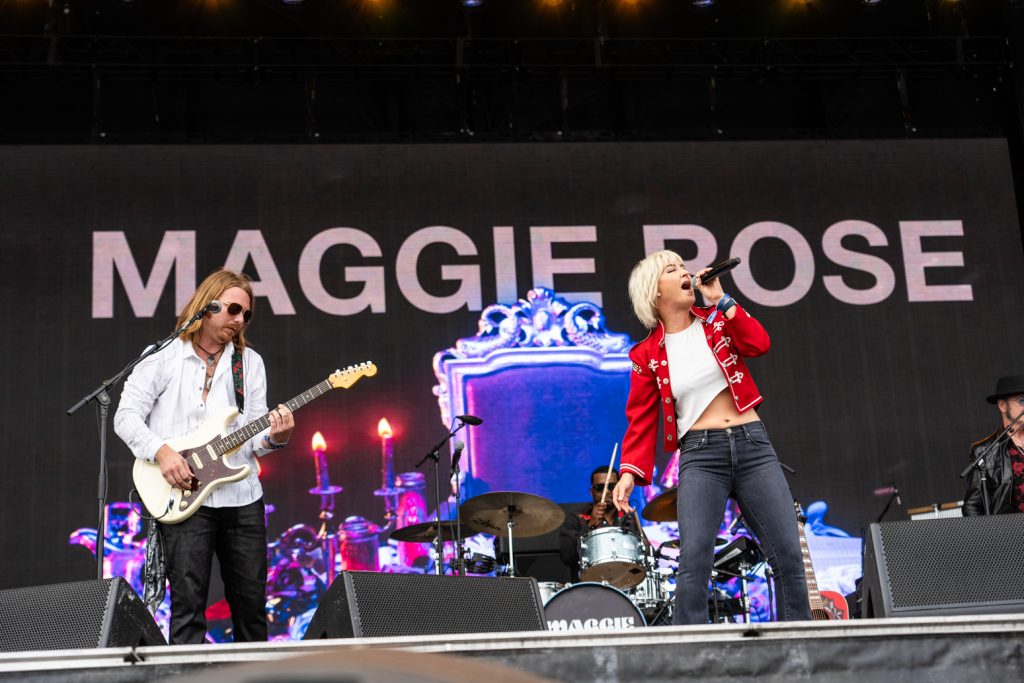 You have been traveling and performing at festivals all over the country this summer. What's been your favorite festival moment this summer? 
I'm not just saying it because I'm here. I love Bourbon and Beyond. I think it's really cool how they set up the stages that are right next to each other so you don't really miss anyone's music. And the food is impossible to beat. I mean, this is gourmet.
Can you believe Chris Santos is cooking for you?
Right! That's not happening at every festival out there. As wonderful as the lineups are. And there are some really great festivals that have some culinary bigwigs and good cocktails. But yeah, this is pretty great. I also love Louisville and we're based in Nashville, so there's some sort of familiarity as well.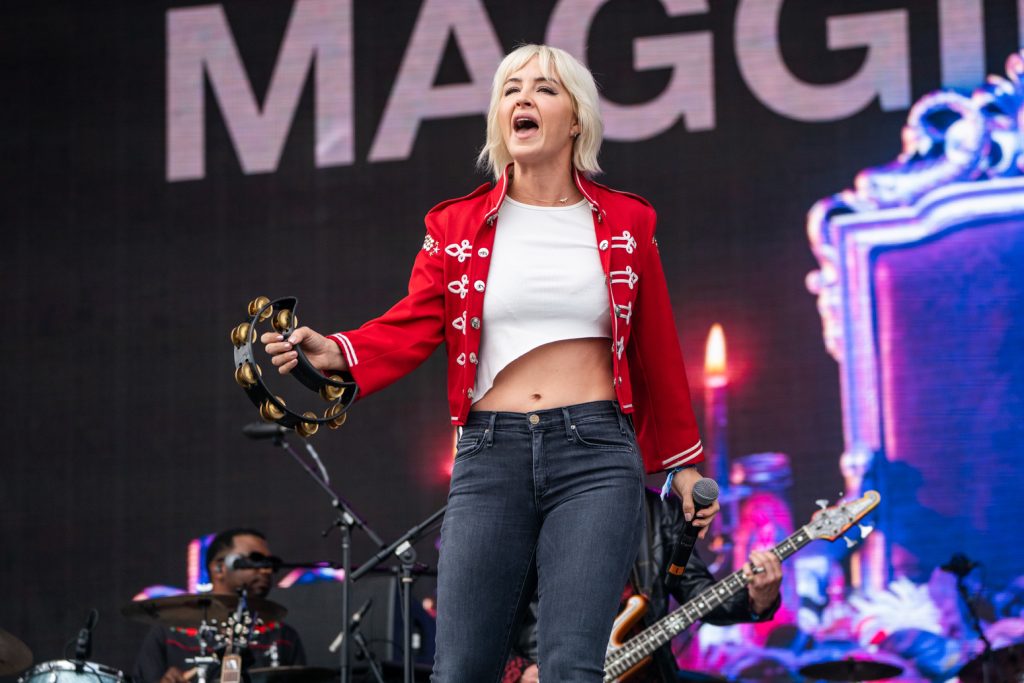 Do you have any favorite bourbon cocktails?
I do. I'm always a bourbon on the rocks kind of girl. I haven't been drinking for a while, but I think I'm a bourbon equal opportunist when I am. I love an Old Fashioned. I think an old fashioned would be my go to, or a Manhattan. A Manhattan's a little less sweet and even more my speed.
I just interviewed and saw Devon Allman and Donovan Frankenreiter on their record breaking See It All American Tour. I learned they have a song with you, "These Days." How did that collaboration come about?
They were very kind to invite me. They wrote the song without me and then had me sing some background vocals and help adorn the already cool song that they had. Luther Dickinson was producing and he and I worked on it. Any time I get to work with those guys is always really fun because they've become like brothers to me, especially after Allman Family Revival, and Luther is just great. Music just flows through his veins, so it's inspiring to collaborate.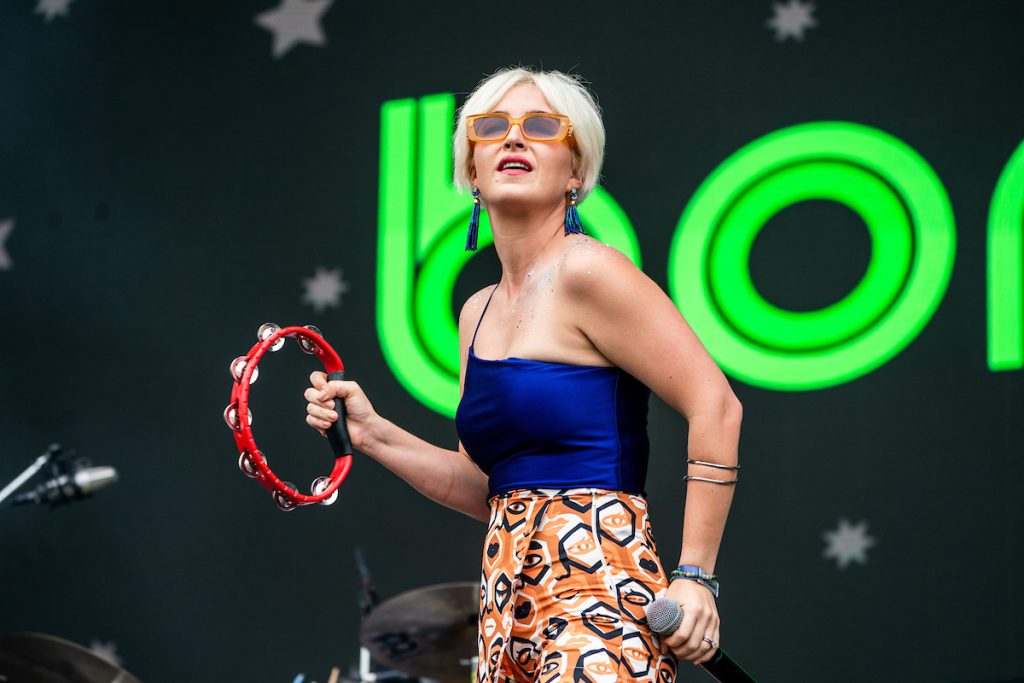 I've been following your Instagram and see you've been traveling.  Have you found any hidden gems this summer?
We had a lot of really cool trips out west, like Montana and Wyoming. I did a festival with Duane Betts called the Horseshoe Festival just two weeks ago. That was so beautiful. It was the inaugural festival that he did in Jackson Hole, Wyoming, with his wife, Lisa Hadley Betts. She's an artist and makes these amazing pieces that I wear on stage. 
Then that same week I flew to New England and was on Cape Cod and Martha's Vineyard. I got to eat oysters right out of the water at East Dennis Oyster Farm, where they showed me how they picked the perfect oyster for their deliveries. I do feel very lucky to just get to travel at all, to play music, but then on top of it, to see and meet people and eat these amazing offerings from all these different regions is pretty cool.
We went to Montana earlier this summer to Paradise Valley. I went fly fishing on the Yellowstone River and got to go to Napa Valley. What I've learned in all my years of doing this is just that people are really great. Everywhere you go, people are friendly, they want to take care of you and they want to show you where they are from is so awesome.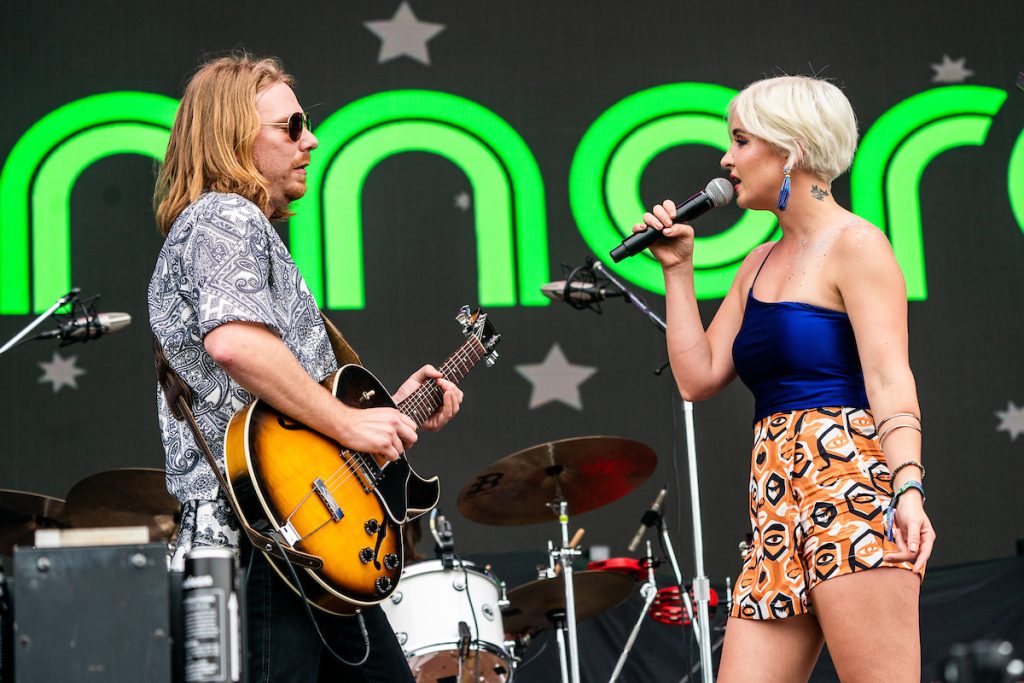 Are you looking forward to your show with St. Paul and the Broken Bones?
I'm so excited. I'll go to Italy the week before and then I'm joining Paul from mid October all the way to Thanksgiving. We'll start in Pelham, Tennessee, in the Caverns, which is an amazing venue I've always wanted to play. That's our first evening joining them on their tour, which is exciting because we'll have a lot of Nashville people in the audience. 
Sometimes you want to finish with the last show in your hometown, but it'll be a nice added pressure for us to make sure we nail it and then we go all the way to Vancouver. I love the band, I love space. I've gotten to see them just as a fan a couple of times, so it's nice to join them. Hopefully we'll be able to collaborate and do something together on this tour.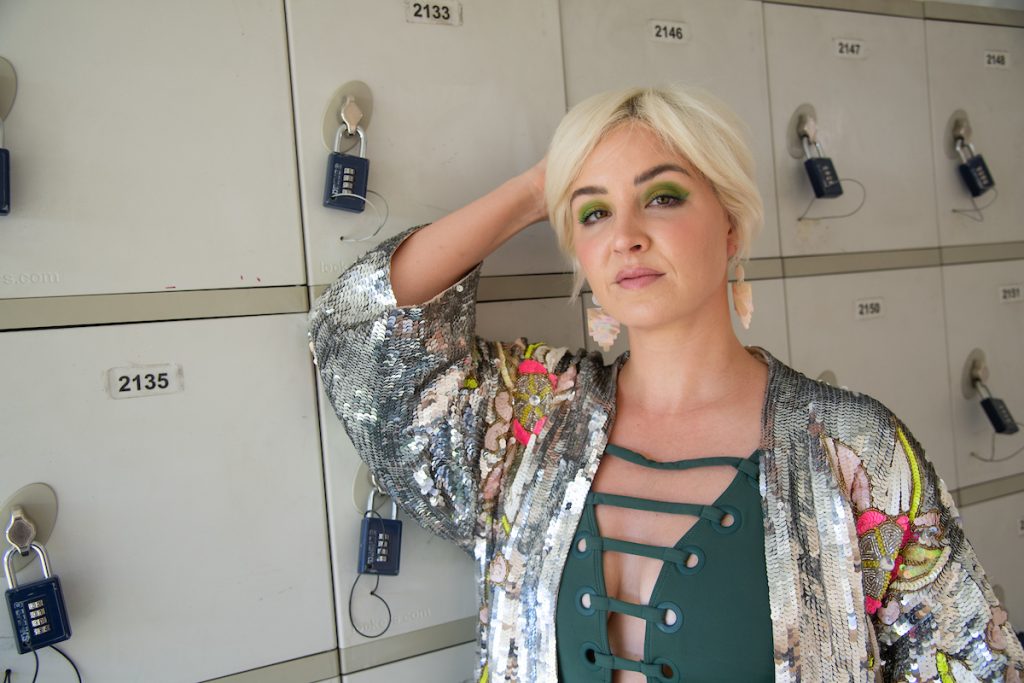 You've got a new album coming next year. What can your fans expect?
I am so excited to get this out. I'm kind of calling it more of a singer songwriter focus, even though the production on some songs is really cinematic and almost like James Bond theme, with an orchestra on a couple of the songs. I listened to a lot of Carole King when I was writing these songs. The themes are more personal than I think I've ever taken on any previous projects, but it feels good. There's catharsis in that. And I feel like it's the next evolution in the sound. It feels like the natural progression to take it and kind of even pulling the curtain back a little further, so I'm ready.
When is your next album coming out?
We have a single coming off the album on October 27th called "Underestimate Me". Then we'll be announcing the album title and release date, probably while we're out with St. Paul and the Broken Bones, early next year.