I recently had the pleasure of staying at the Hyatt House Vanderbilt in Nashville during CMA Fest this summer. I stayed at the hotel for nine nights while I photographed the activities leading up to the festival and continued my stay after the end of the four-day music event to recover for Bonnaroo Music and Arts Festival. Since I had never stayed at the property I was nervous booking such a long stay but was delighted upon arrival and throughout my stay.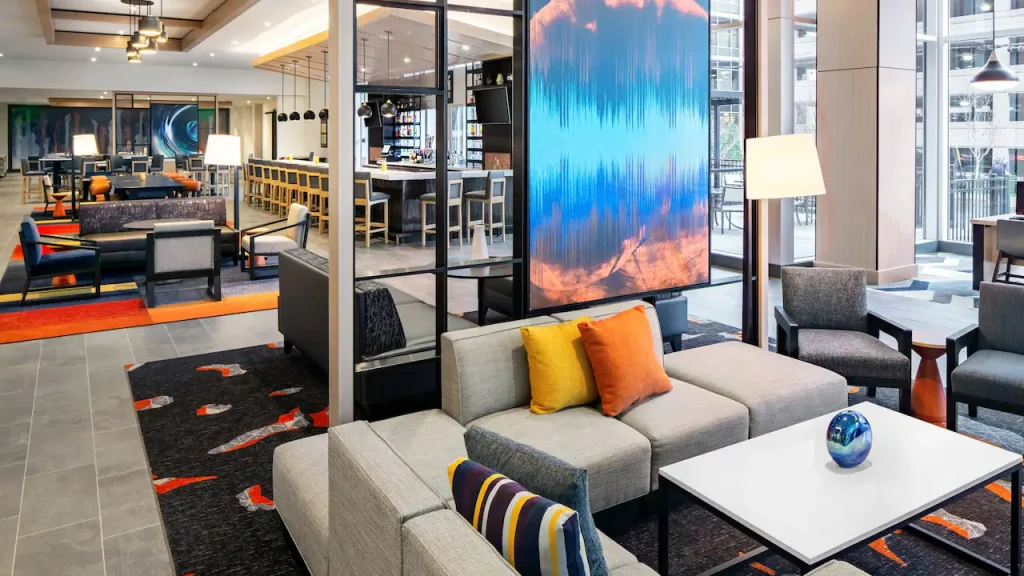 I've stayed at hotels in downtown Nashville for over two decades and this is one of my overall favorites. This hotel offers a blend of comfort, convenience, and a prime location that's hard to beat.
Parking is in a safe and secure garage that is attached to the hotel and you can take the elevator directly to your room from any floor of the parking structure. I was going in and out to cover shows late at night and it was great to have a safe place to park that didn't require walking long distances with my camera gear.
The rooms at Hyatt House Vanderbilt are spacious and well-appointed, providing a comfortable retreat after a day of exploring the vibrant city. The layout is thoughtfully designed, with a separate living area and a fully equipped kitchenette, making it feel like a home away from home. The beds were comfortable, ensuring a restful night's sleep, and the modern amenities, including a flat-screen TV and free Wi-Fi, added to the convenience.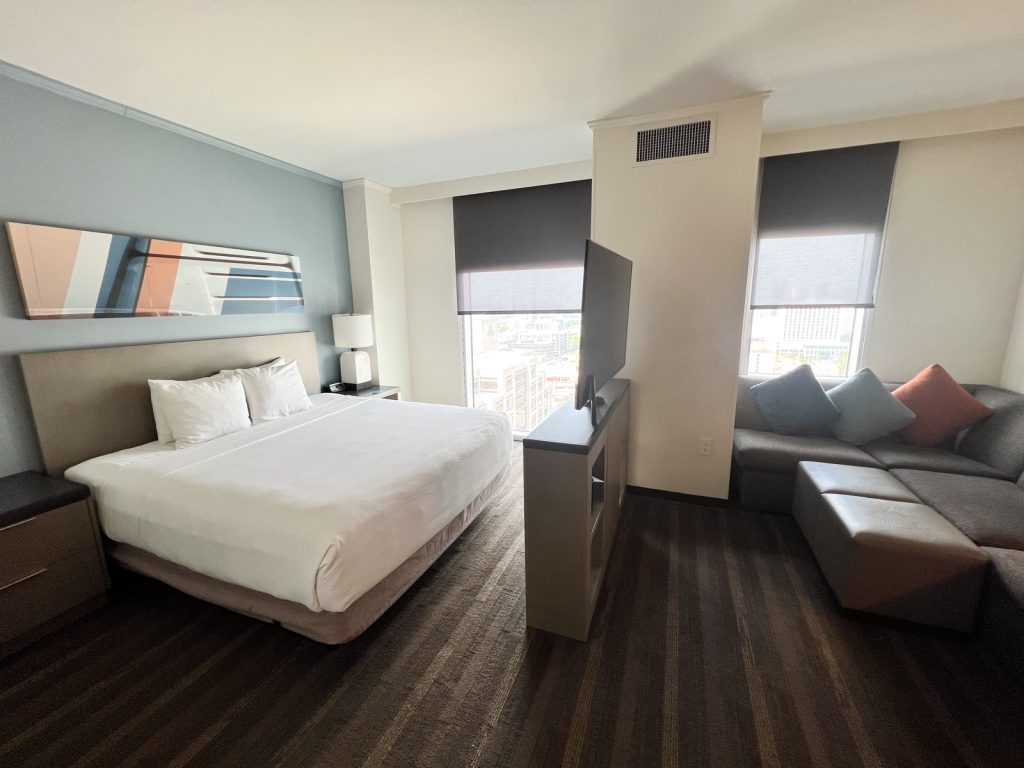 The rooms are decorated in neutral tones providing a clean, crisp and light space to brighten the days if you are stuck in the room on work conference calls or to relax if you just want a day of rest while in Music City.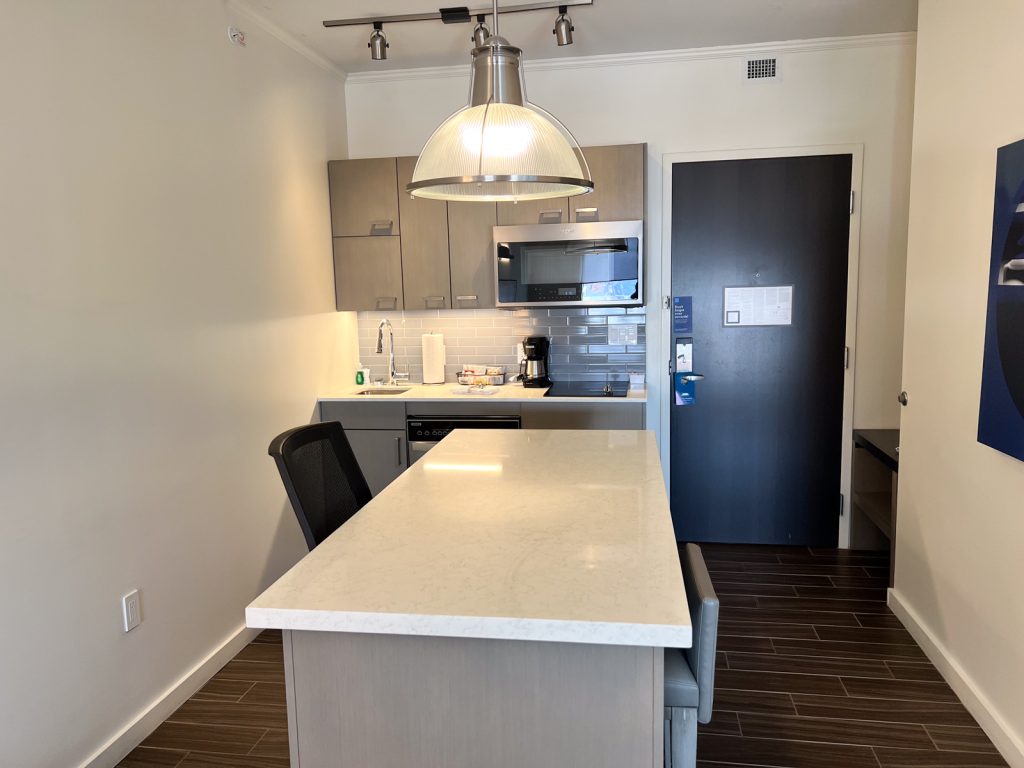 The hotel has an overall quiet vibe which I also loved. I didn't hear the constant construction noises that are prevalent in downtown and the rooms are laid out so the bedroom is away from the hallway as well. The hotel brand is known to cater to business travelers and is not the place for a party scene which I loved since I was there for work. But keep that in mind if you are heading down for a party. You may want to stay closer to Lower Broadway for the access to the non-stop party places.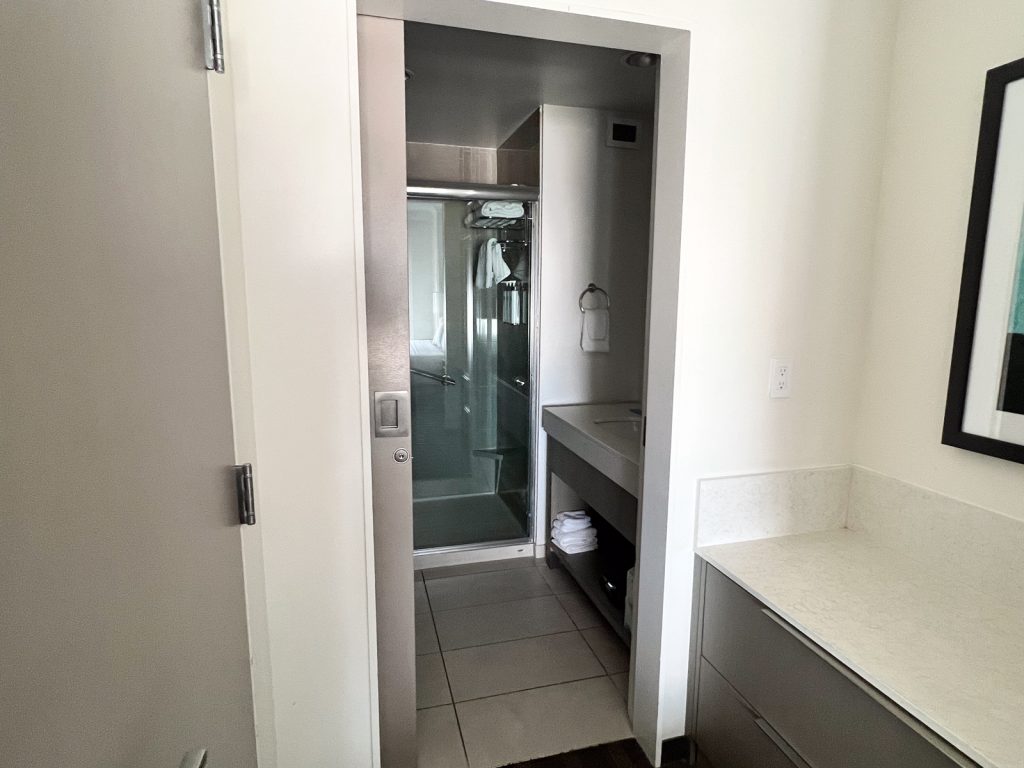 Breakfast is served in the morning from 6:30-9:30 AM on weekdays and 7-10 AM on Saturday and Sundays. The breakfast is buffet style and offers a variety of hot and cold food options. I enjoyed the vanilla greek yogurt with granola and fresh fruit each morning. I added in eggs and sides on days that I knew I would not take a break to eat while shooting the whole day. The breakfast also had enough variety that I was able to try something different each day so I could mix it up over my nine days at the hotel.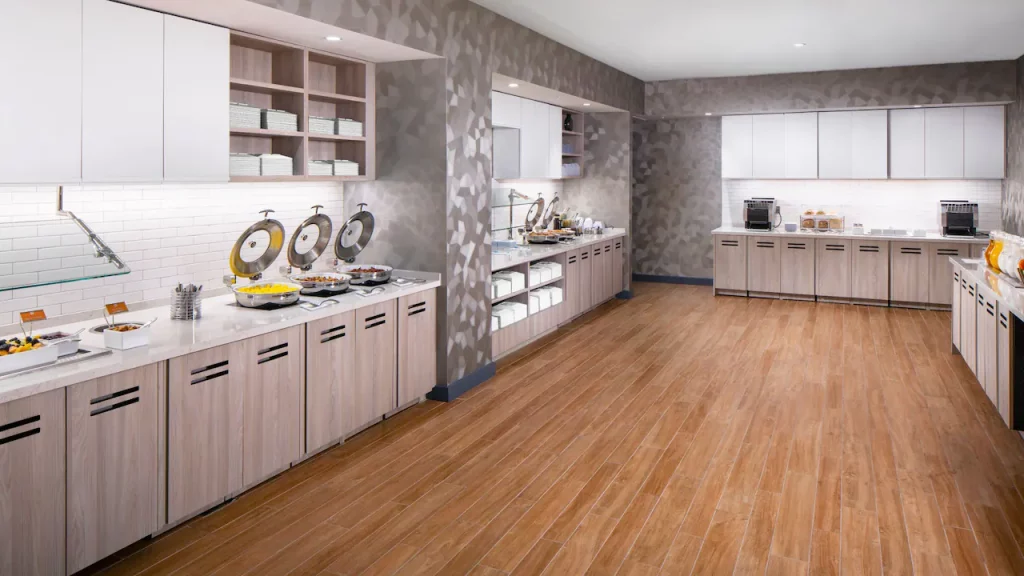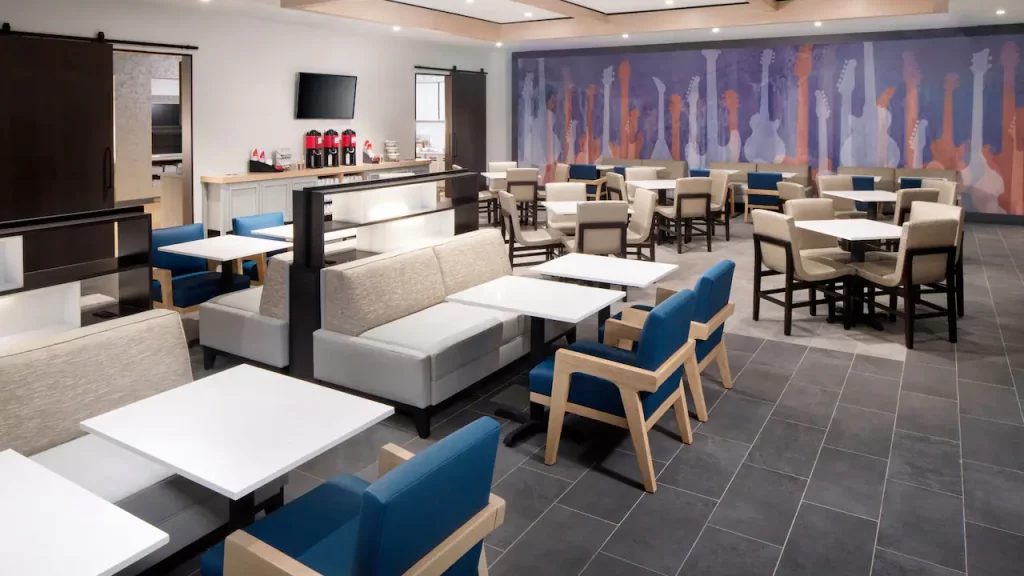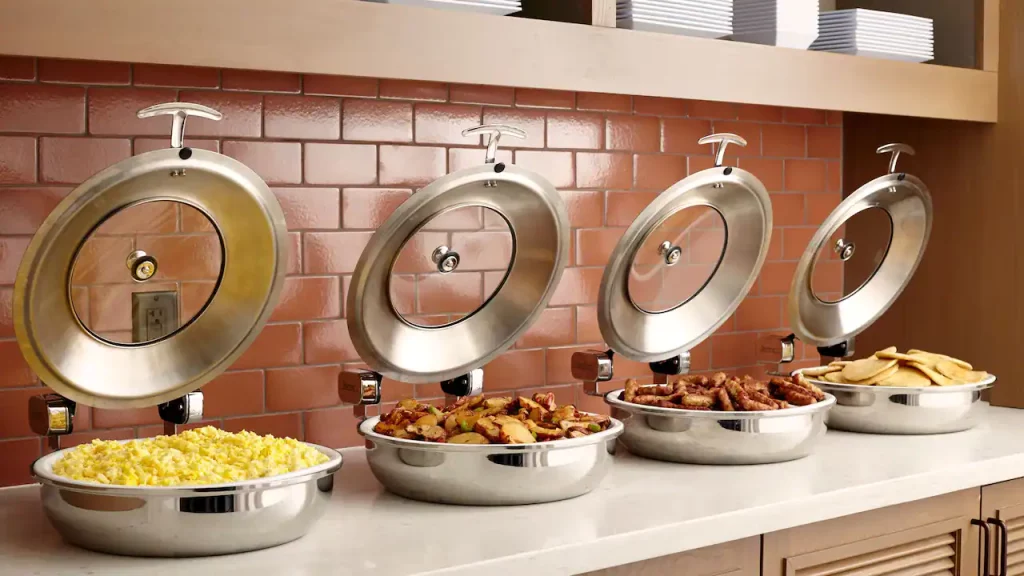 The hotel also has a pool and workout center that I unfortunately didn't have time to enjoy but had all of the equipment necessary for a full workout.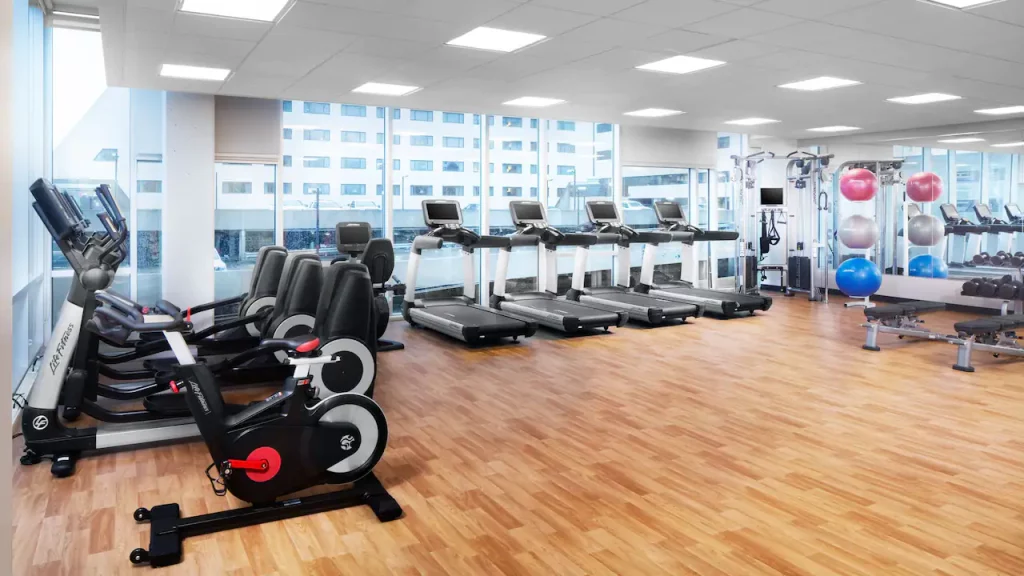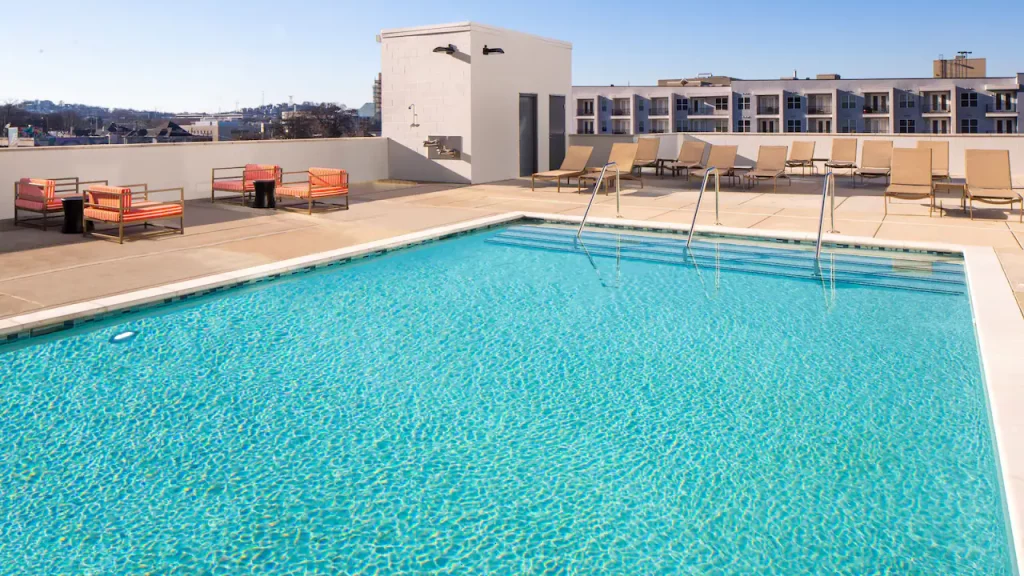 I was fortunate to have the laundry room right outside my room which made it feel like I was home and able to wash clothes easily during my long stay. The only issue of my whole trip was the front desk not having enough quarters for the laundry one day but I was able to walk across the street to the store to get quarters to quickly complete my chores.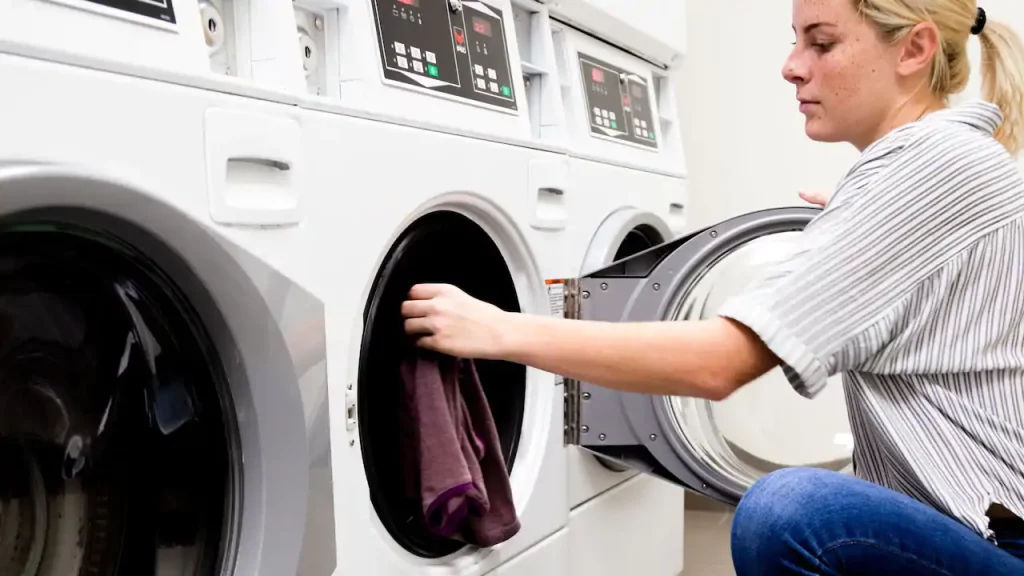 One standout feature of this hotel is its location. Situated near Vanderbilt University, it's just a short drive away from popular Nashville attractions like the Country Music Hall of Fame, Gibson Garage and Music Row. The hotel also offers a complimentary shuttle service within a 2-mile radius, which came in handy for exploring the local dining scene and nearby sights. During the trip I even discovered a fantastic new burger place at Joyland! in East Nashville that I can't recommend enough.
The staff at Hyatt House Vanderbilt were friendly and accommodating throughout my stay. They were quick to address any inquiries and went the extra mile to ensure that guests felt welcome and comfortable. The hotel's common areas, including the lobby and outdoor spaces, were well-maintained and inviting.
Overall, The Travel Addict highly recommends this one as a great option for any trip to Nashville.