For three decades, David Ellefson toured the world as the bassist of Megadeth. In the height of the pandemic, the Scottsdale transplant created a new project, The Lucid, with singer Vinnie Dombroski (Sponge), guitarist Drew Fortier (formerly of Bang Tango) and drummer Mike Heller (Malignancy/Raven/Fear Factory). Their eponymous debut came out in 2021. 
For the next two years, the band brewed up more music and most recently collaborated with Insane Clown Posse's Violent J on their single, "Saddle Up and Ride", which was released last December. The new EP from The Lucid will be released on January 27th, 2023.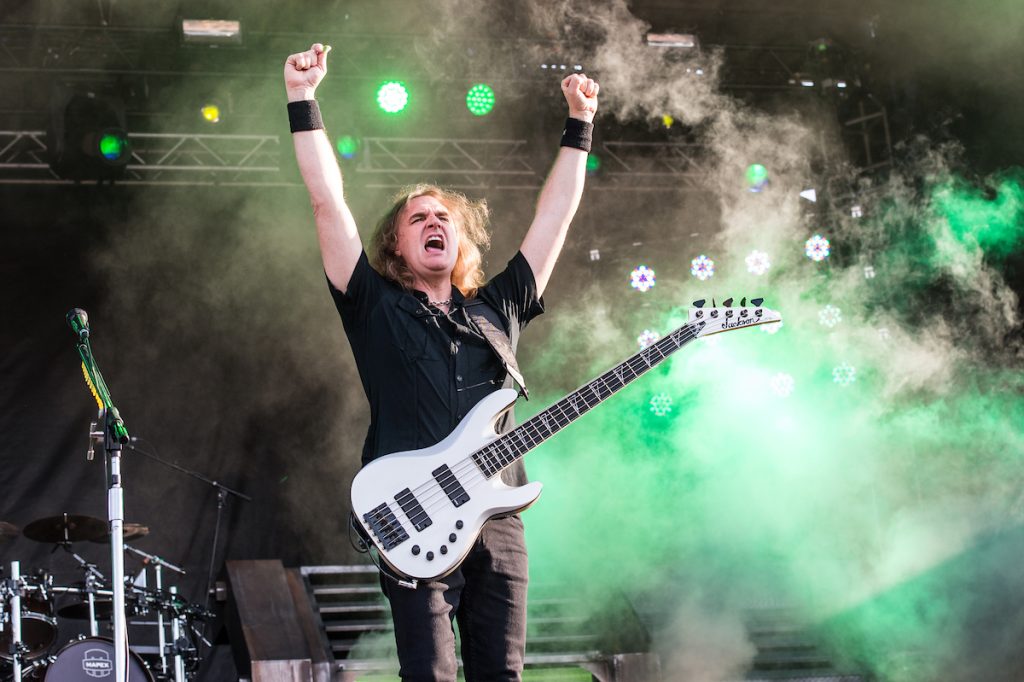 Fans of Ellefson can catch him returning to ShipRocked, which will set sail January 22nd-28th, as a Stowaway. We caught up with the legendary bassist to discuss his favorite thing about living in a resort town, his new creative endeavors, how to prepare for boarding the ship and his preference for pets. 
Do you have any favorite ShipRocked memories? 
I have a few. On one of the ShipRocked cruises, I was on there with Hell Yeah, so it was great to hang with Vinnie Paul. We kind of brought Pantera up with us, they were sort of a half generation behind the big four – Megadeth, whatnot – so we took them out on the road in '92 which helped kick their campaign in.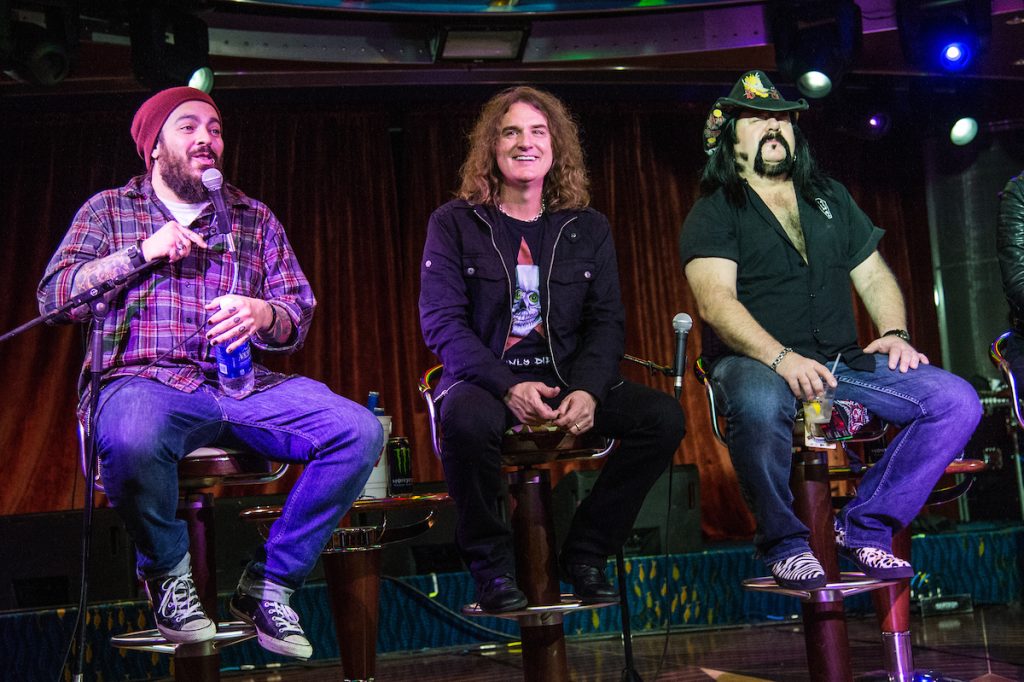 It was great to see him there. Another one, I remember as a Stowaway, a couple of the songs we played were with Lzzy Hale from Halestorm, who is just awesome. She gets on the stage and the room changes. She's such a powerhouse singer and can just be one of the guys. Super cool.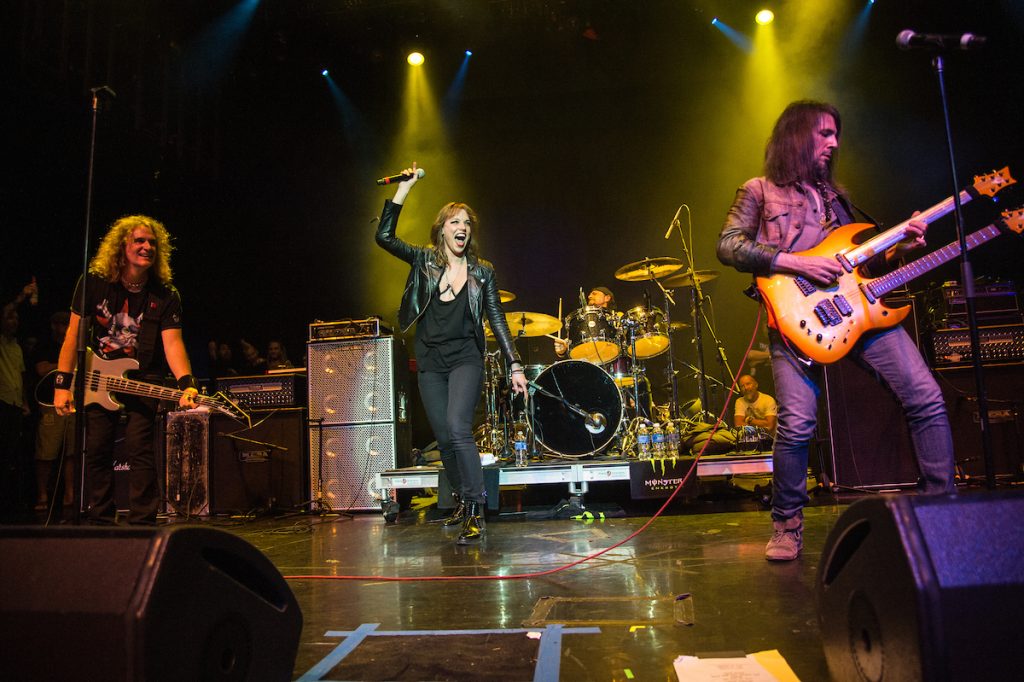 I remember playing the cruise with Metal Allegiance. That year we did the first Van Halen album top to bottom and ironically, we get on the boat and Wolfgang (Van Halen) was playing bass for Mark Tremonti on the boat.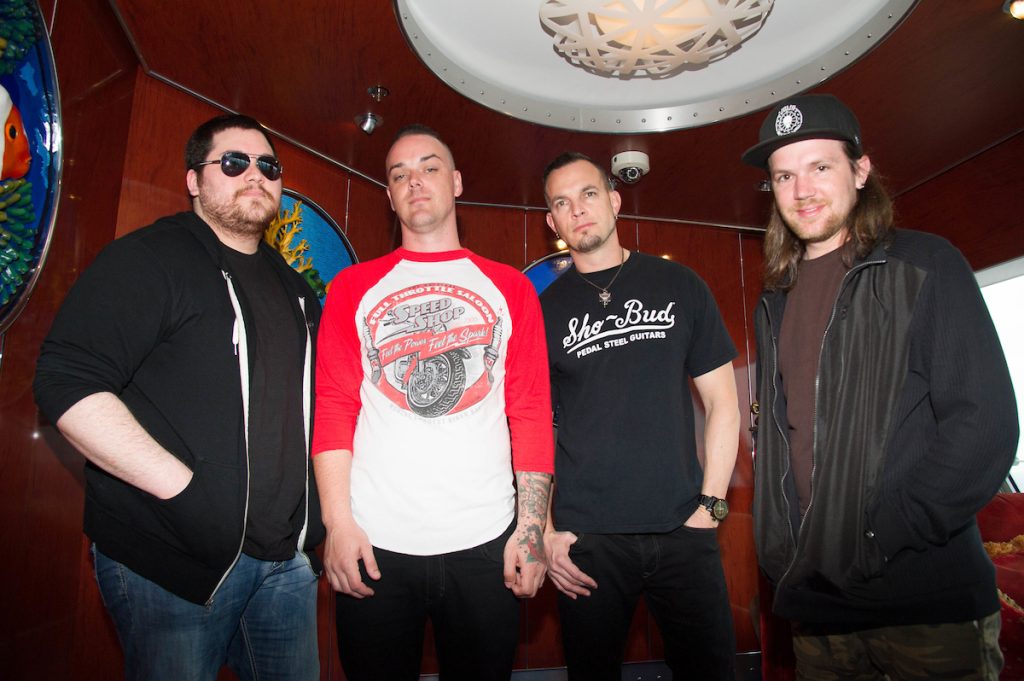 Some of the guys in Metal Allegiance tapped Wolfgang to come up and jam a few tunes with us. I remember there was a moment where we were up in the church sanctuary of the boat – it was me, Frank Bella from Anthrax and Wolfgang and we were in there going over backing vocals and this moment hit me and I was like, is it okay we're going over "Runnin' With the Devil" in a church? That was definitely a standout moment. That was fun.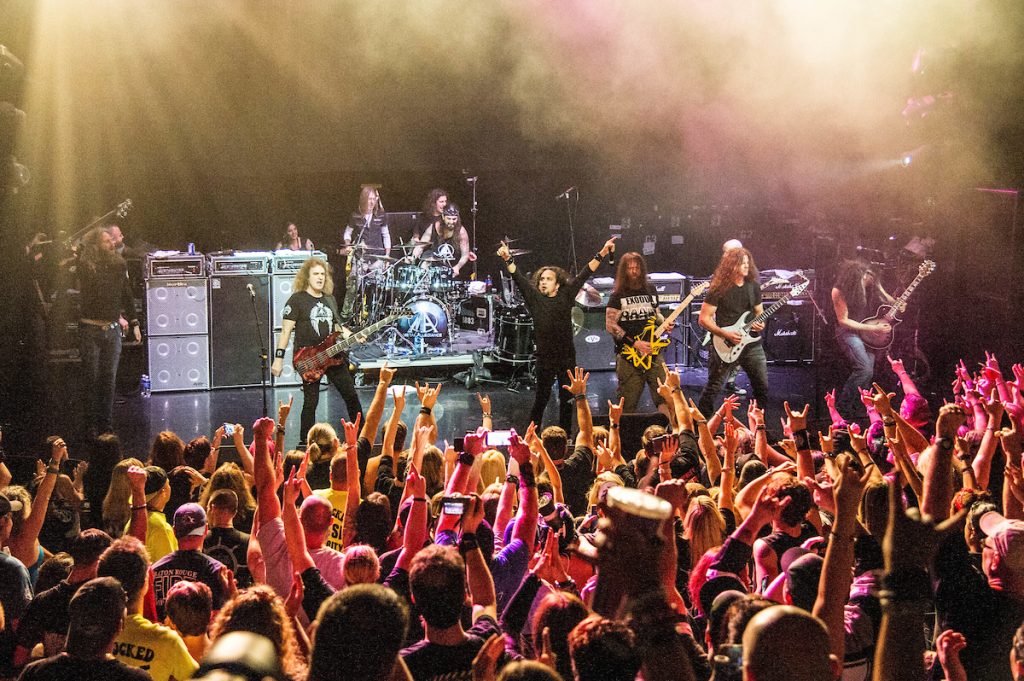 If you were to give people advice on how to prepare for the cruise, what would you say? 
Pack warm to arrive, cool to sail. People are coming in from all over the world where it's cold as hell, ready for a vacation. Once we set sail, just kiss the world goodbye because we become our own yellow submarine out there when we're sailing on ShipRocked. Phones are off, WIFI is down and you can just let loose, check out and go on vacation. 
I thought you were going say drink more water.
Nope, just dress cool. (laughs)
I have been listening to your new band, The Lucid. How did that band come together? 
That band came together through our guitar player, Drew Fortier, who was in Bang Tango for a short while and our drummer, Mike Keller (Raven/Fear Factory), who were writing some songs during COVID. They sent me some songs to play bass on. We hit up Vinnie from Sponge to sing on it. It was kind of like a lot of things during COVID – you were just kind of making random calls and calling people you wouldn't normally call because in a normal world, it wouldn't make sense. 
But suddenly, in a COVID world, anything made sense. It's this eclectic breed of alt-rock/hair metal/thrash metal and maybe nu metal because of Fear Factory. This amalgamation of all these genres coming together and somehow, we created our own sound. 
The new EP is coming out on the Friday that we're on the boat (January 27th.) We put an LP out in October 2021 and what's interesting about this is we have our friend Violent J from Insane Clown Posse guesting on a couple songs with us, collaborating with us. It's like a clown tiptoeing through a graveyard of fun surprises. I don't know what more to say about it. I will say this – we wanted to get it out by the end of the year. 
I told Drew, the music business closes by December 1st, really by Thanksgiving it's shutting down. So, we were coming up on Christmas and I said you have two weeks to put this record out and then I have to get onto some other stuff. Let's break all the rules since we're an independent band and we can break all the rules and do whatever the hell we want. Just put it out right before Christmas. 
He dropped a song the day before Christmas and then right before New Year's. Because there's nothing going on in the music business, it turned into big news. I think we're one of those bands that beats to our own drum, and because we never followed any rules when we put it together, we don't have to follow any of the industry standard rules for how the band works and operates or how we put music out. We've created our own little highway of how we operate. 
Have you ever attended The Gathering with Insane Clown Posse or would you ever go in the future? 
You know, I would. Vin Dombroski is friends with ICP and Violent J because they're Detroit guys, they're Michigan guys, right? So that's how J got involved with us, through Vin, and I love just these random left turn moments in rock and roll.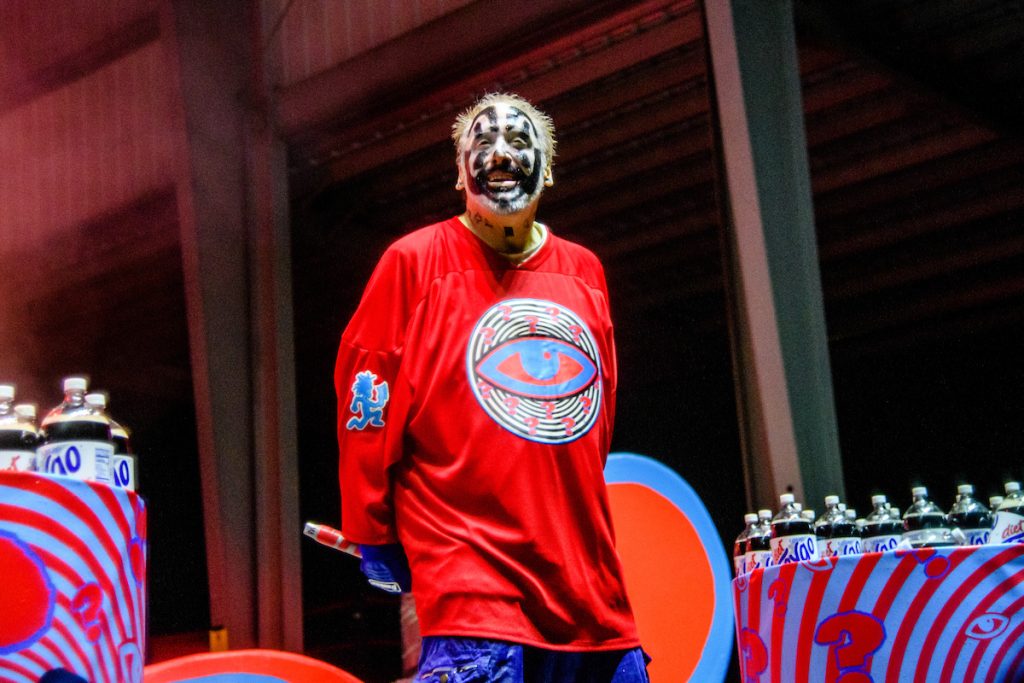 That's what rock and roll is all about. To some degree, this is typical in any world, even so in the music business: when one thing becomes a success, everyone starts chasing that thing to try to have more. When there was one Guns N' Roses, now every label wants Guns N' Roses. When there was Korn, now all of a sudden everyone wants to sign the next Korn. It's just typical. 
I love how The Lucid, because we're "lucid", we can just move at our own speed. it's like Flubber, you can't keep it in your hand. The harder you squeeze it the quicker it goes through your hand. It's like sand at the beach. I love that we can just do these radical turns and create some super fun and cool music together that is so unexpected. It's not some record company organized collaboration; its just friends calling friends and that's how it happened. 
What was it like working with Violent J on "Saddle Up and Ride"? 
It was so cool because I sat here in my house with my bass, wrote the riff in about 20 minutes and sent it to the band in a group text. Vin immediately starts working on a melody and a lyric; it totally inspired him. Within a day or so, he's got it turned back around to us and he goes, man, I'm going to call Violent J, to get him to sing on this with me. And we were like, whoa! Literally, within 24 hours the whole train had left the station and it was in motion. 
When we heard J's collaboration on it, it's great, because he and Vin sound so good together. Their voices blend, but they're very different, so for J to sing the verses and Vin to do the chorus is really cool. There's a piece of music right ahead of that song on the EP that totally ties it together, so there's even another little Easter egg to this whole thing once the record comes out that I think people will really be digging. 
That's awesome. At one point I couldn't tell the two vocals apart. It was really wild. 
Isn't it? They really sound great. Vin is so out of our world. Sponge is like Cheap Trick. They're a band everybody loves. Vin is just the coolest rock and roller on the planet, bar none. He is just fucking cool. They just toured with Everclear, he's friends with ICP, now he's in a band with a thrash metal guy. He just plays well with all the kids in the neighborhood and yet he's defined. He's got his own sound. You never lose who he is when he's in the mix. The Lucid is a really cool band of four very unique individuals. We're all very different and I think that's what makes a great rock band.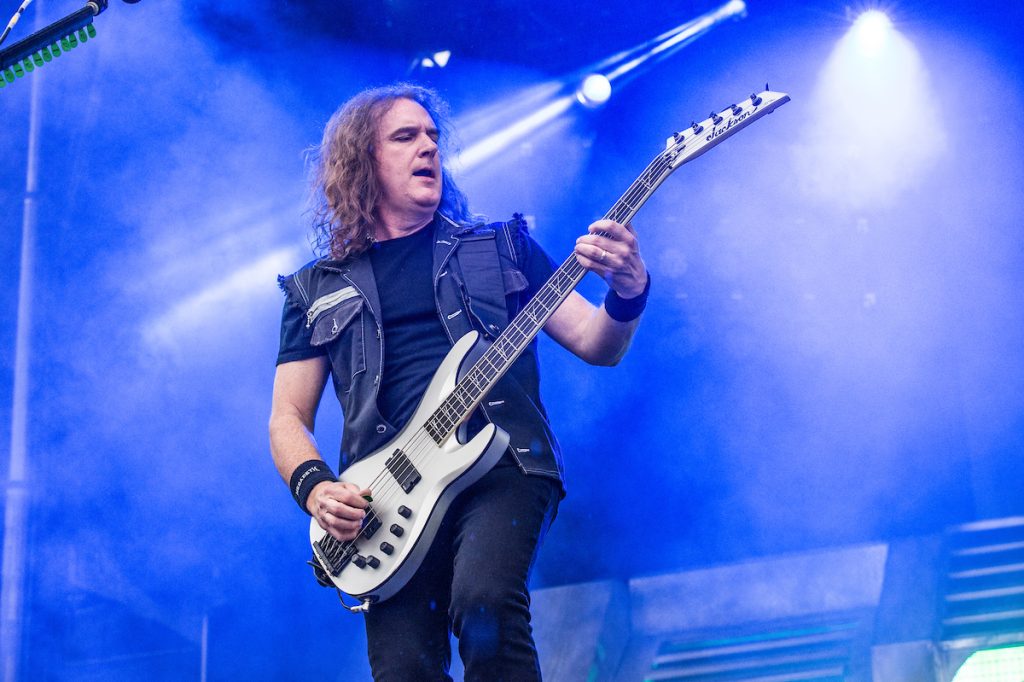 I think the pandemic changed a lot of people. I think people want to have fun now with work and what they do and it puts a lot of things in perspective.
I totally agree. The pandemic showed us that all of life, the whole world literally, can change on a dime. We've seen it very seldom in the United States. Maybe 9/11 was the first time in our lifetime and then the pandemic. When our industry got hit so hard, so quickly with everything shutting down, I think once we were home, thank god for the internet because that allowed everyone to communicate to their fans. 
Suddenly big rock stars were just being normal people, you know, hanging out online and playing guitar, making music. I got to say 2020 was one of the busiest years of my life. Tours were canceled, but 2020 was super fricking productive and busy for me, with my Ellefson solo record, getting The Lucid started that year, plus I went to the beach a bunch. You know, f*ck it, there's a pandemic; let's go to the beach, you know?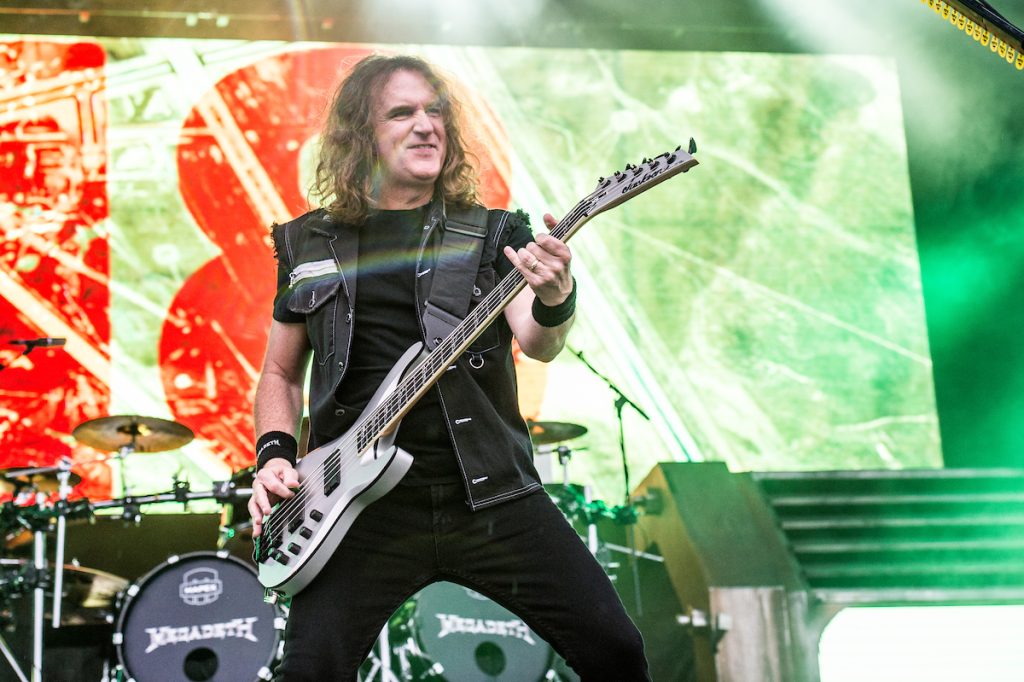 I know you have a few feline friends at home. 
I was reading an article about what makes someone a cat person recently. Sometimes people are dog people and there's a cat around, but cat people are very specifically cat people. Cats are good for de-stressing, they're good for people that are at high risk for heart disease. They're a good, chill out animal. Dogs are kind of hyper and bark.
I travel a lot and cats are much less high maintenance as well. I have one named Smokey.
Totally, 100%. You can't leave dogs for a week. An outdoor cat, you could just leave to roam on their own. I grew up on a farm in Minnesota, so we always had cats outside. We'd always take table scraps outside; oh, they loved it! That was the cohabitation point between a human and a cat – the table scraps.
How many do you have now?
Well, we had two – two rescues – Percy, who was my main guy, died over Father's Day weekend suddenly. I mean, he was getting old, you could see it, but suddenly he went into full renal failure and there was no time to prepare. It was like, what? Today? This is going down and there's nothing you can do? 
We couldn't even call Rainbow Bridge because they were closed over the weekend, so he just died here at home with me, under the piano. I've been through moms, dads, brothers and uncles, everybody dying, but that one was rough. 
So, we only have one cat left at home. His name is Skitty because he was skittish when they found him. They rescued him from living under a car. The vet called to ask if we could foster the cat, and when you foster the cat that means you're taking the cat home and then it's your cat. It's a trick question.
I know how hard this is. I lost my cat of 22 years last year and it destroyed me.
Let's change gears a bit and talk about Travel. Any hidden gems in Scottsdale that you would tell people to check out?
Of course, Topgolf is here. So, if you're not into a full day of golf, you go to Topgolf and you can have some drinks, food, hit the ball, have some laughs and then move on. Arizona's got good food. We've got good Mexican food downtown, good barbecue, good sushi. There's everything here because it's a very cosmopolitan city. 
I'll be honest with you – living in Scottsdale, I kind of feel like I'm basically on vacation with everything except the beach right here. No matter where I'm at in the world, when the airplane comes into Phoenix Sky Harbor Airport, I literally feel like my vacation is starting. I think that's one of the nicest things about living here. This is a vacation resort town. It's got all of the niceties and pleasantries and a relaxed pace of a resort town.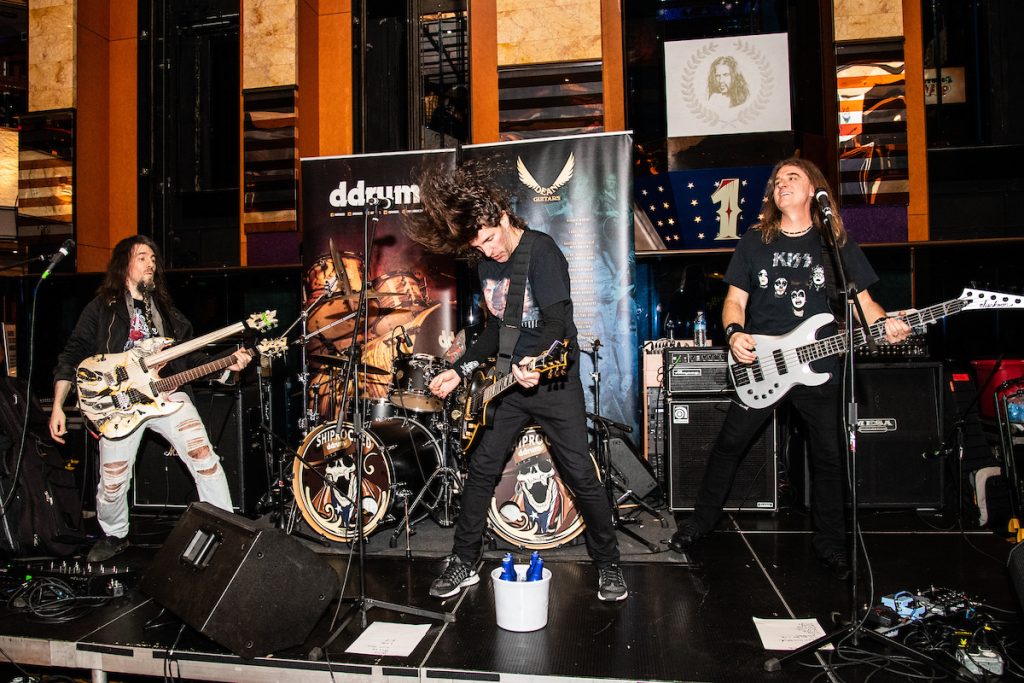 What's your perfect vacation day look like?
First of all, get up when I want to. I'm an 8-9 am riser. Coffee readily available. And you know, when you're by the water, on a beach or on a boat, I think the main thing is to lather up with sunscreen in the room, get your shorts on and head to the beach. 
I don't have to be in the sun all the time. I'm not a big sunbather anymore, but it's just great to be out by the water, hanging with people, music and food. The camaraderie on the beach is what I look forward to the most, whether I'm going to California or I'm in Costa Rica or the Caribbean. That's how I like to roll on a vacation. Just being chill and not having any rules or schedule that you have to adhere to.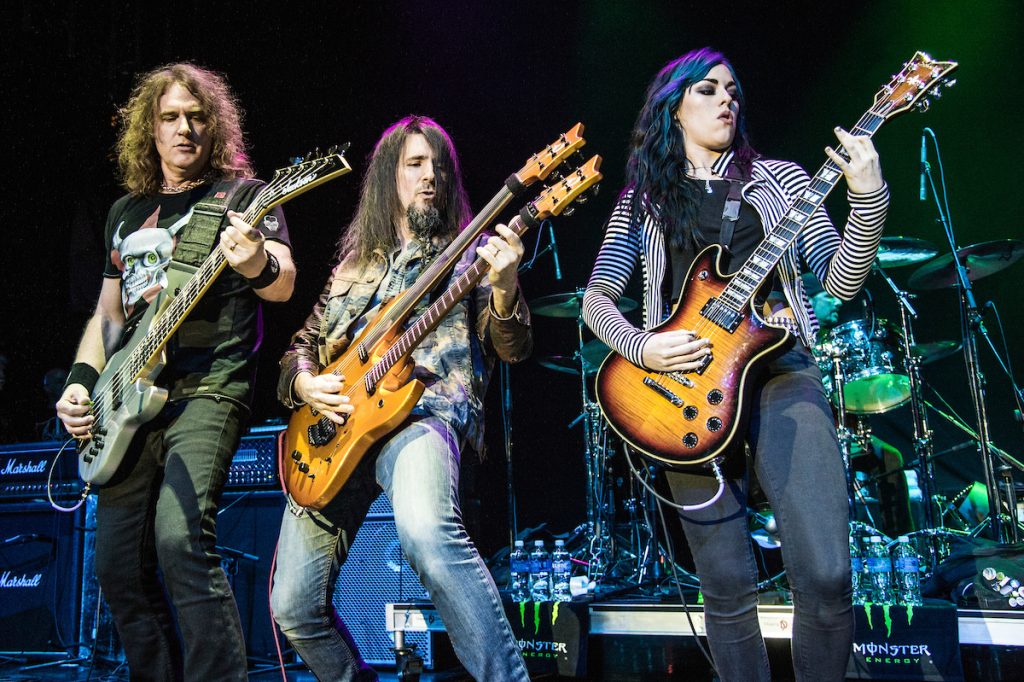 Have you found any hidden gems or any places from all your travels around the world that you think are something off the beaten path for people to go visit?
There are a few. They're completely fucking diametrically opposed to each other as far as lifestyle. One is Costa Rica. I just absolutely love it as a country. It's beautiful. It's been a little bit discovered in the last ten years, but there's a lot of diversity and the people are great. It's a very relaxed beach area where you get both the Pacific Ocean on one side and the gulf on the other side. 
Another one would be Gdansk, Poland. I have a new death metal group called Dieth with Guilherme Miranda from the band Entombed and the drummer, Michal Lysejko, from the band Decapitated, that has an album coming out on Napalm Records this year.
We put a group together in the last year, early 2021, and went up to Gdansk where the drummer is from, where we based the band out of and shot a music video and planted our flag as a new death metal band. I love the town. It's one of these cool northern European towns with a really rich culture. The Germans call it Danzig, just so you know, there's a little slice of Russia right next to it. It's got all of the elements of that northeastern Europe vibe about it.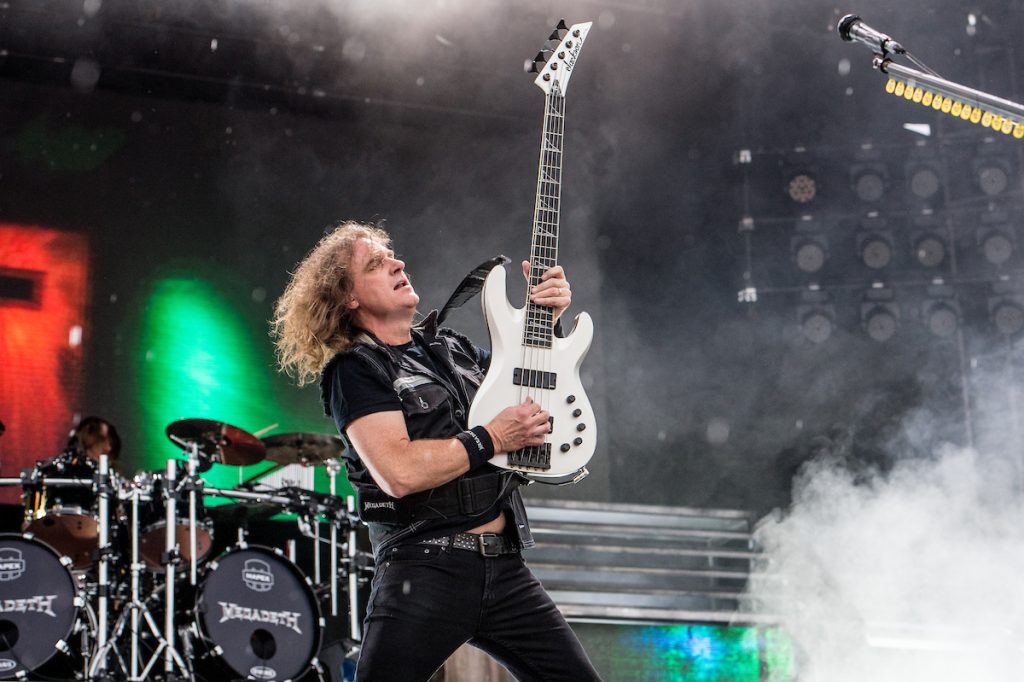 Do you have any must-have items that you take on tour or on the road?
On the road, obviously your iPhone is as important as your instrument anymore, for communication and everything that we do. On a vacation, turn that thing off and enjoy the digital detox. I think that does all of us a lot of good. 
It's amazing how much fun you can have when you're in the moment, looking at real life through your eyes, not through a screen. Even when you go to a concert, everybody can't wait to film and post something, right? 
When you do a cruise like ShipRocked, all of a sudden everybody is just in the moment. If you want to film it, that's fine, but you can see over time, everybody kind of puts their phones away and they just start being present, you know?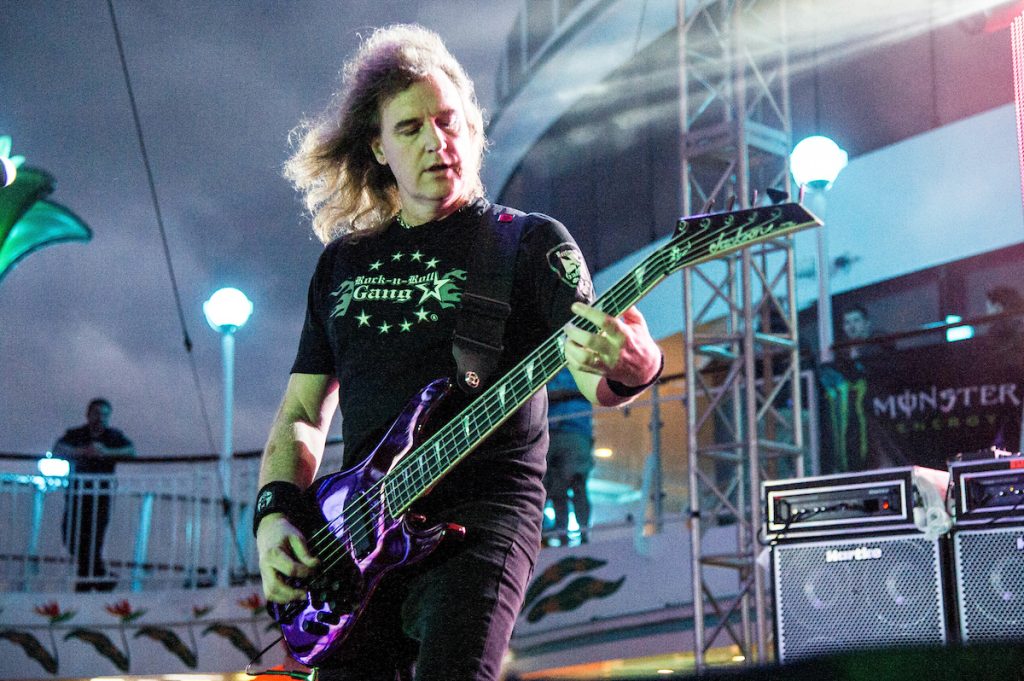 I think that's the point of vacation: to unplug out of your day to day world as you know it and have a new life experience. For me, as long as you have your toes in the sand and your sunscreen on, life's pretty freaking good for about a week. 
You've collaborated with a lot of musicians over the years. Is there anyone that you would like to collaborate or play with? 
Of course. I never saw The Lucid coming. I never saw ICP coming. I'm always open to all these things. Usually the phone rings my way and someone is asking me to do it. I would have probably never thought of it, you know? 
I'm always open to these things. All-star jam sessions, The Stowaways, Metal Allegiance, I've played for Alice Cooper's Christmas Pudding a couple times here in Arizona. All of a sudden, the phone rings and it's like, hey, you want to join us for this thing? And my answer is always yes. Tune your bass and go be in the room and be a part of the action. It's awesome. 
I just learned about your film company, Ellefson Films. Are you filming anything else? Are you going to release anything else?
Yeah, we are. A lot of it kicked off with our little found footage film called Dwellers, that Drew Fortier was working on and did a cameo in. I did a cameo in it and kind of wrote some of the script around my participation. That's why we did Ellefson Films as the imprint on it because I have my record company, Combat Records, as well. 
I think I'm at a point in my life where I've made records, gone on tour, sold a t-shirt, I've been doing that for 30+ years and it was fun these last several years to branch out into some other things and put my name on it because it would help get it through the door. 
Having a film company is just like having a record company; you're essentially the face of it, to help it get some wind in the sails. Our Dwellers film did really well. We got some nice digital distribution for it. We take the DVDs to conventions and autograph shows. We've gotten 32 awards at different film festivals around the world. 
It's kind of like The Lucid; it's sort of unexpected, it's not pretentious, it's genuine. To me, that's the spirit of rock and roll. When you do the same thing with films, especially horror films, they need the same kind of candor. 
Heavy metal's not for everybody, but for those that like it, it's all they live for. Horror films are very much the same way. It's funny, in a way, it's a world that I'm already used to from being a heavy metal musician my whole life. 
Are you a fan of finding haunted places? 
It's funny you say that, because back where I grew up in Jackson, Minnesota, we have the Loon Lake Cemetery. It's right on the border of Minnesota and Iowa. That was where the Megadeth song, "Mary Jane", comes from. 
We took the epitaph off of her tombstone and put it in the bridge of the song. The legend of Mary Jane Terwillegar was that she was a young witch buried alive by her father in that cemetery. If you ever messed with her grave, something dire or even fatal would happen to you. 
It became a legend. People would get drunk in high school, get hammered and go up there and mess with her grave. And sometimes some very unfortunate things would happen to them. I grew up around it, I like it. I think it's cool. Don't mess with the grave.