Brazilian brand, Novo Fogo Organic Cachaça recently announced that it has revamped and reformulated its line of canned cocktails. The cocktails are a ready-to-drink (RTD) twist on Brazil's national cocktail, the Caipirinha. To celebrate Novo Fogo hosted an event with brand ambassadors SOFI TUKKER this week during Tales of the Cocktail 2023.
Good times and good vibes was the theme of the event as SOFI TUKKER partnered with Novo Fogo to takeover the fourth floor of the Sazarac House in New Orleans last night. SOFI TUKKER is a pop duo with Sophie Hawley-Weld and Tucker Halpern who are taking the world by storm with their joy filled music and live performances.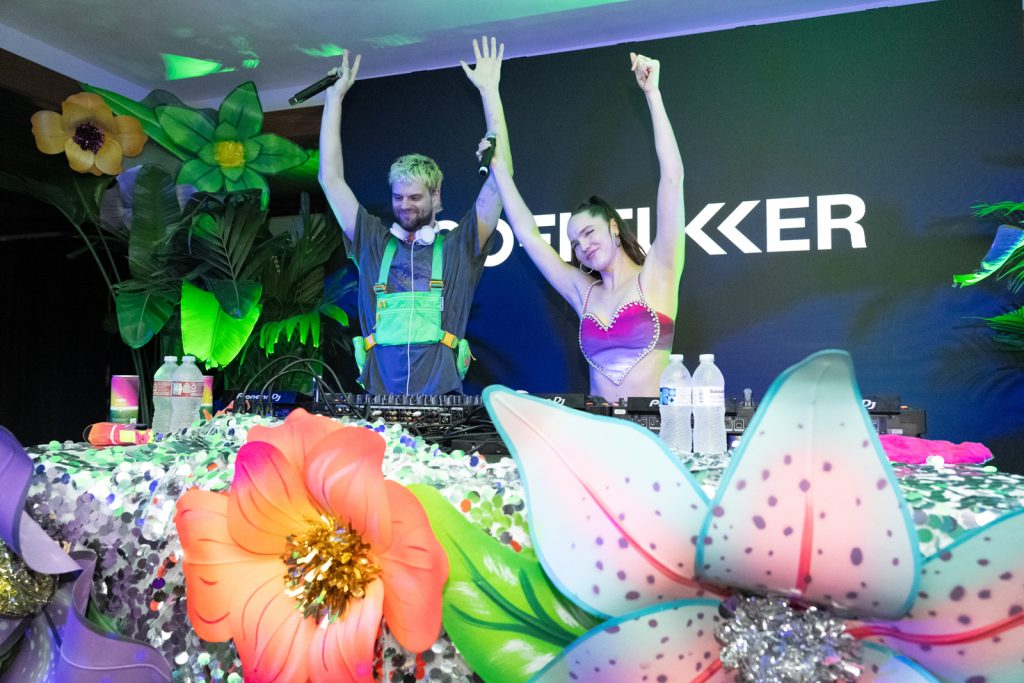 As you entered the fourth floor guests were greeted into a space transformed into a tropical paradise theme with neon colors that matched the colors of the canned cocktails being served behind the bars. Fans were also given some Novo Fogo swag of a drink coozie that could be conveniently worn around their neck to free up hands for dancing all night long.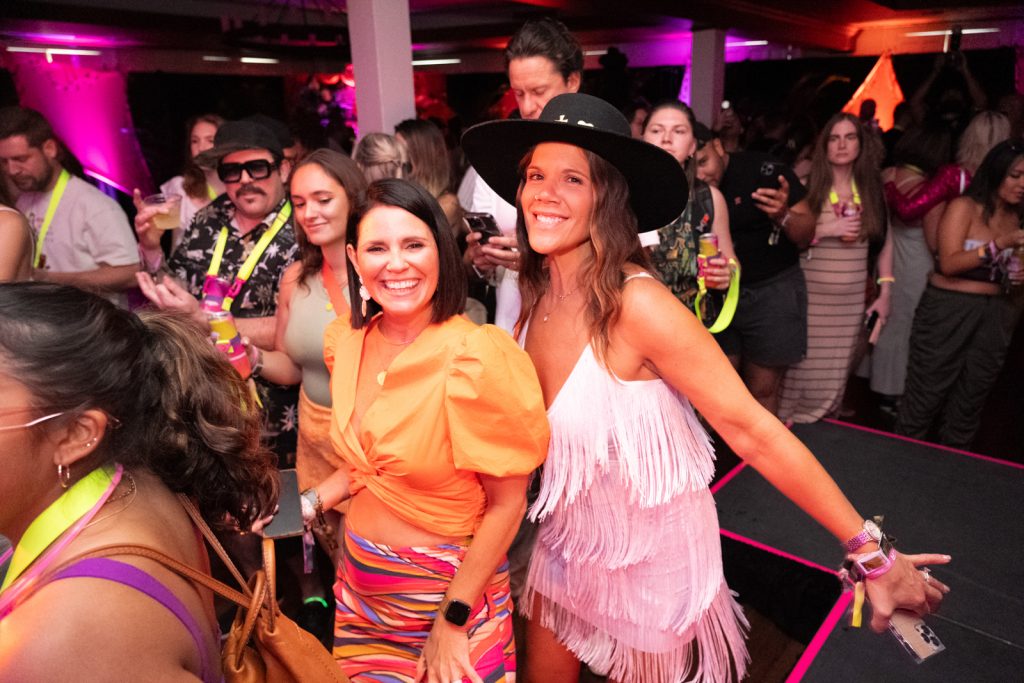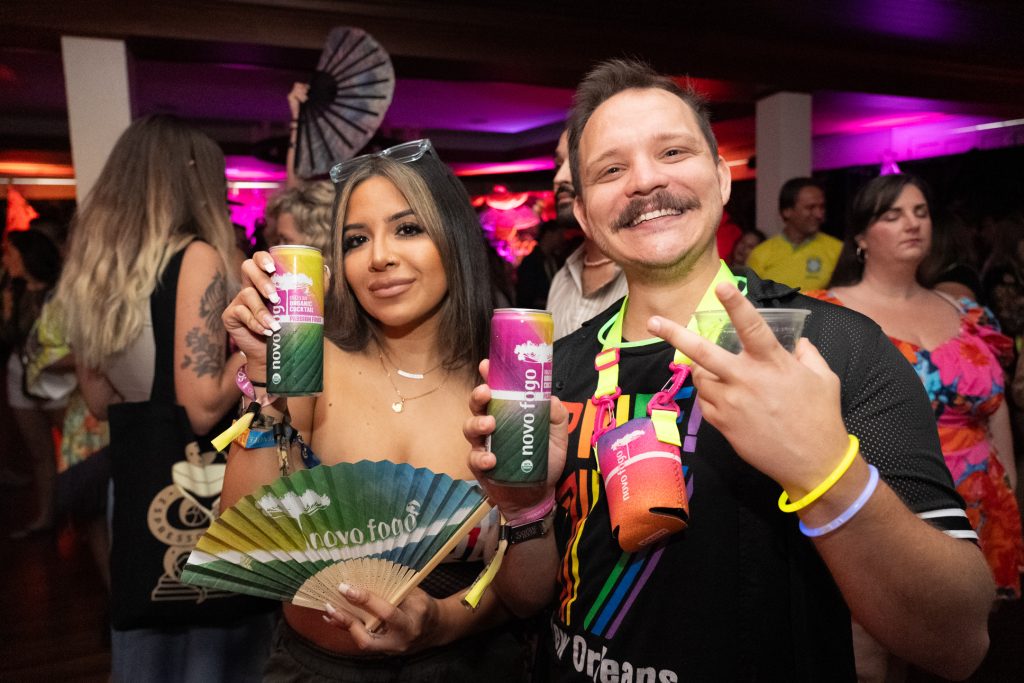 Guests to the invite only event became the first humans on Earth to try Novo Fogo's brand-new canned Brazilian Organic Cocktails. The cocktails are made with the brand's new passion fruit cachaça. We tried them all and Passion Fruit was the clear winner of the night!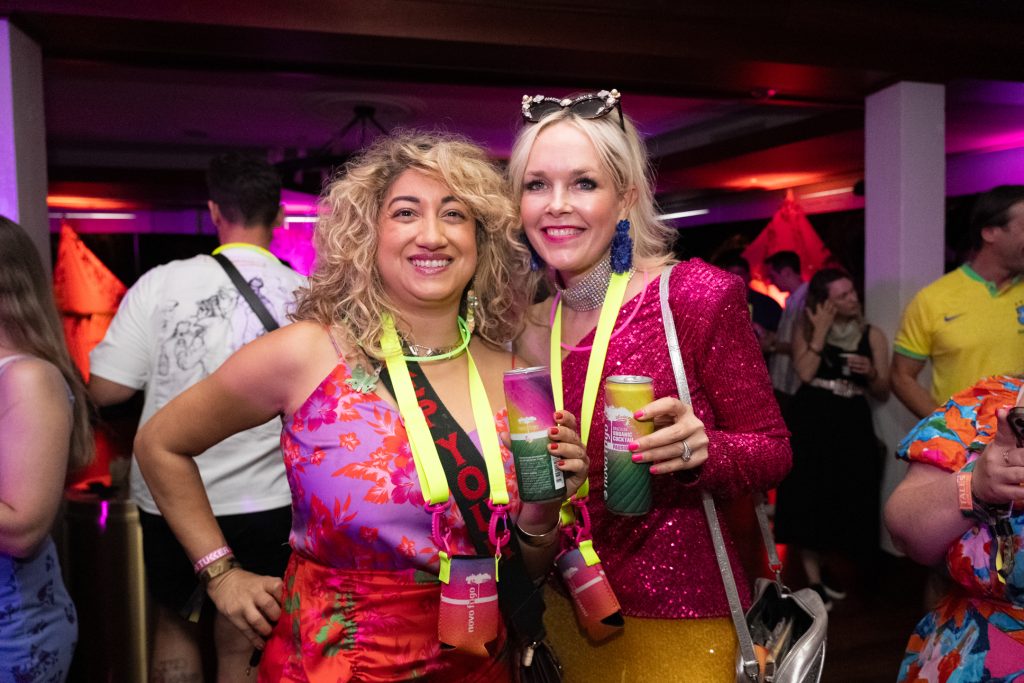 Last year SOFI TUKKER released their studio album Wet Tennis and the brand developed a signature cocktail to pay homage to the album and the duo- the "Wet Tennis Highball" with Novo Fogo Cachaça, watermelon -pandan syrup, Bittern's Elemankule Bitters and soda.
A non-alcoholic drink option was also available called "Summer in NOLA" with a cold-refreshing fruit drink with pineapple, passion fruit, meta tea, lime juice and soda.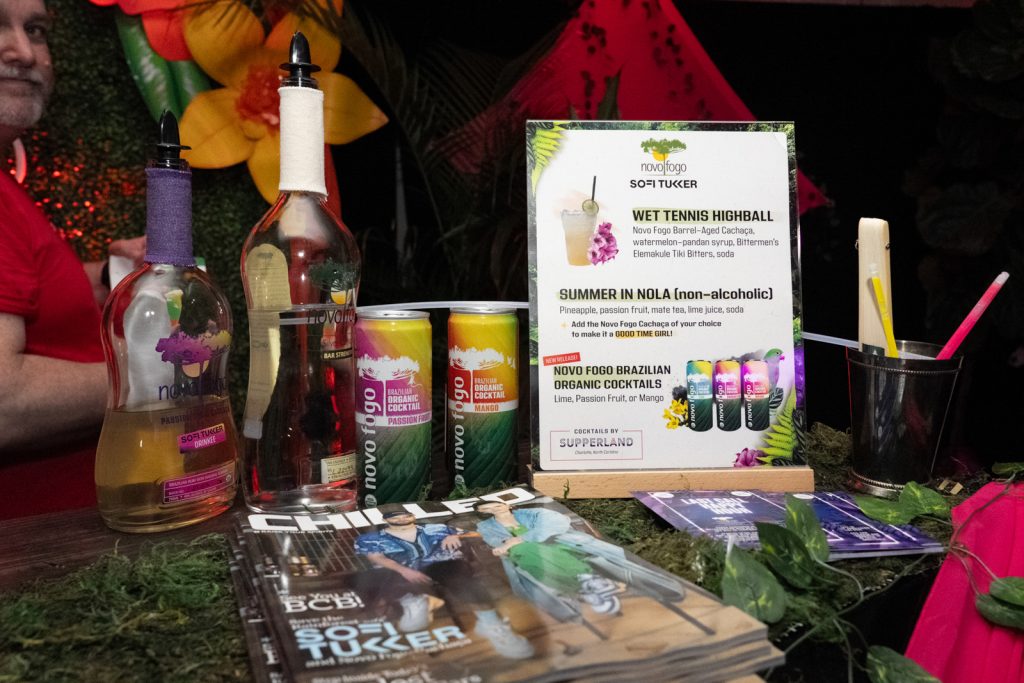 The night kicked off with a DJ set from Khromethesia. Khromethesia played throw back hits for guests to get warmed up and dance to as they enjoyed the welcome cocktails.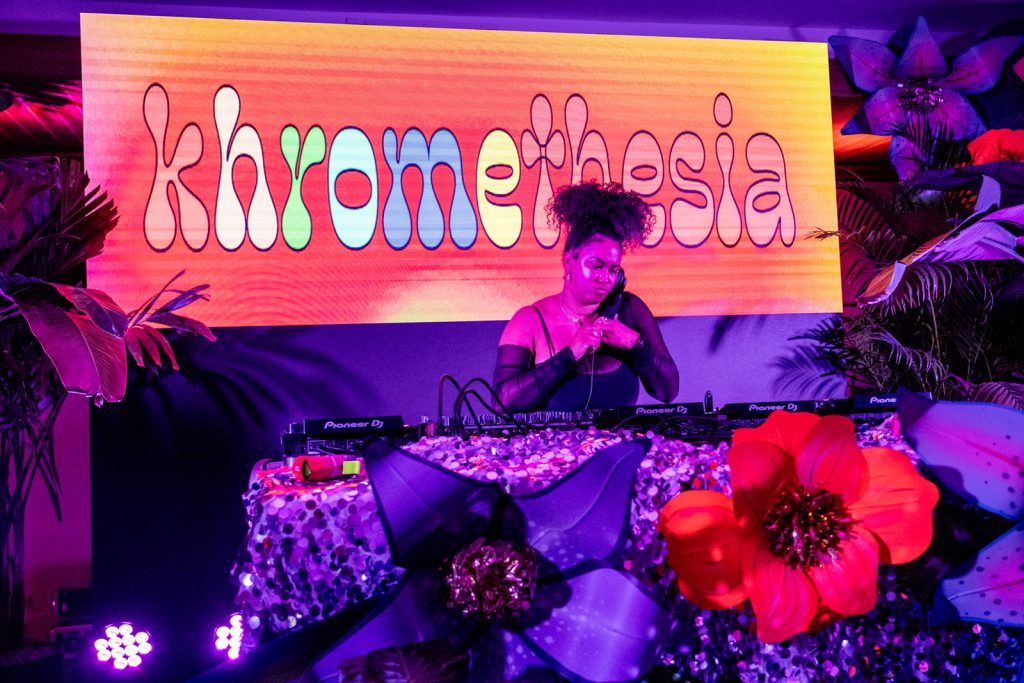 Around 6:20 Bob's Dance Crew took the stage to provide a fans with a runway/dance party performance.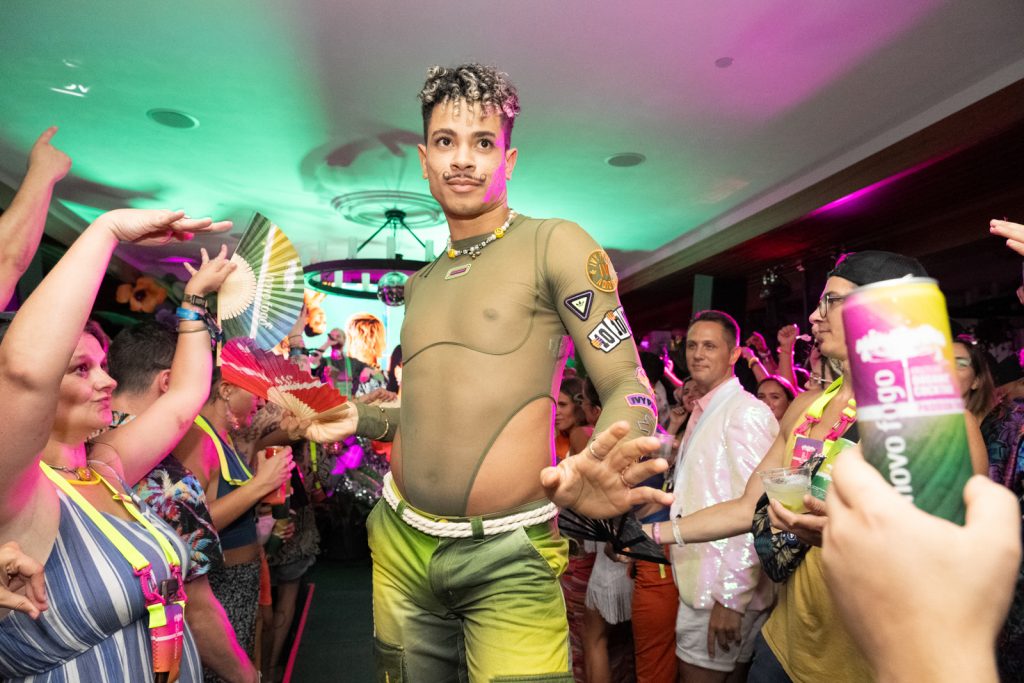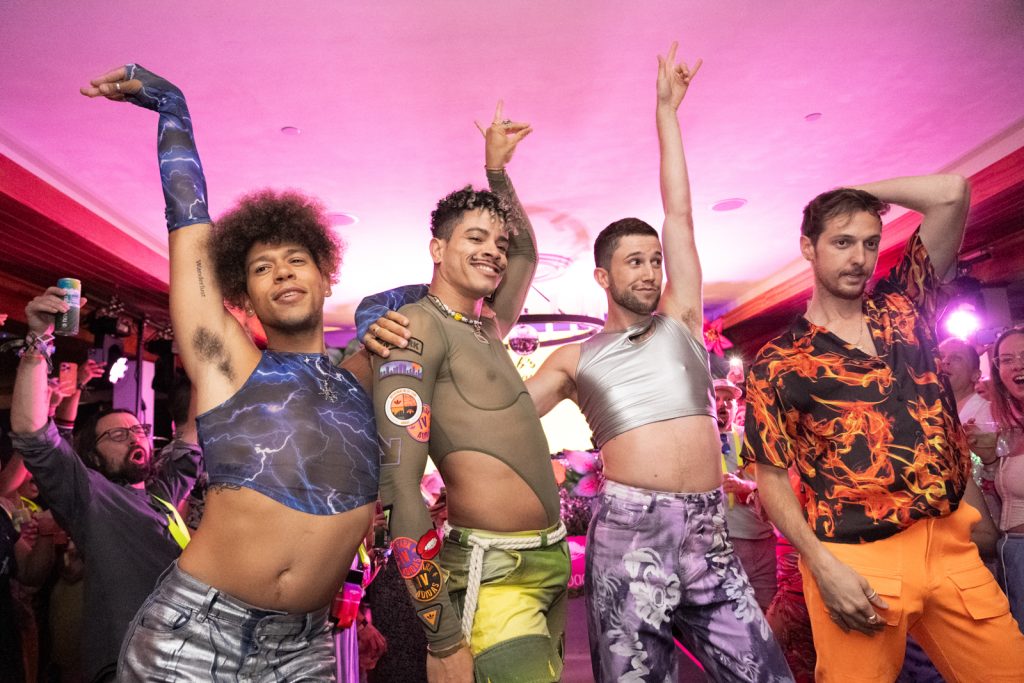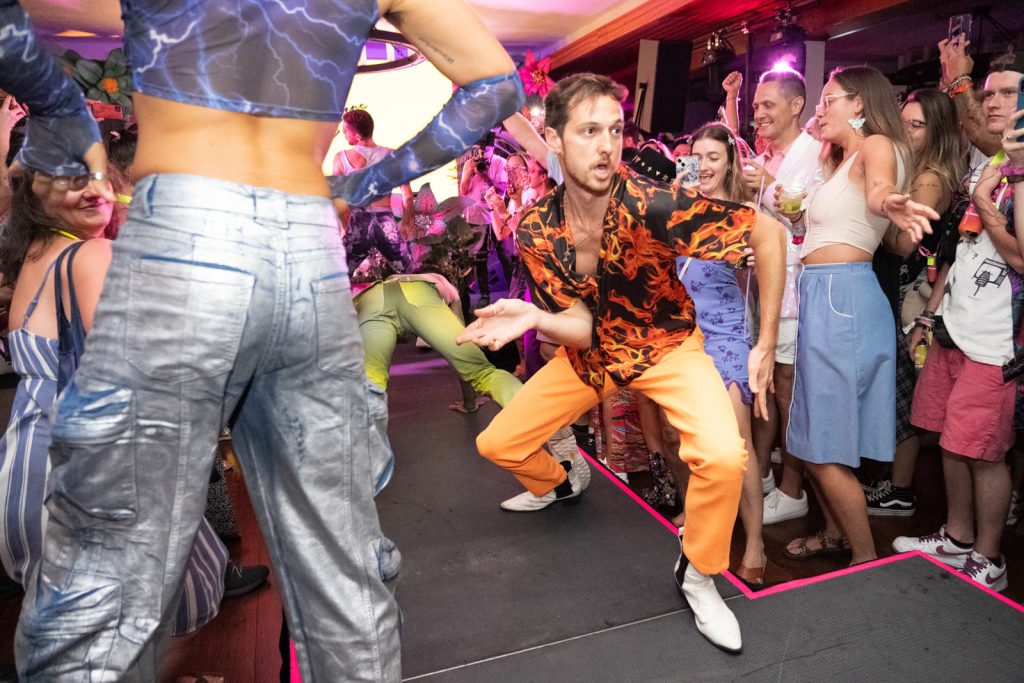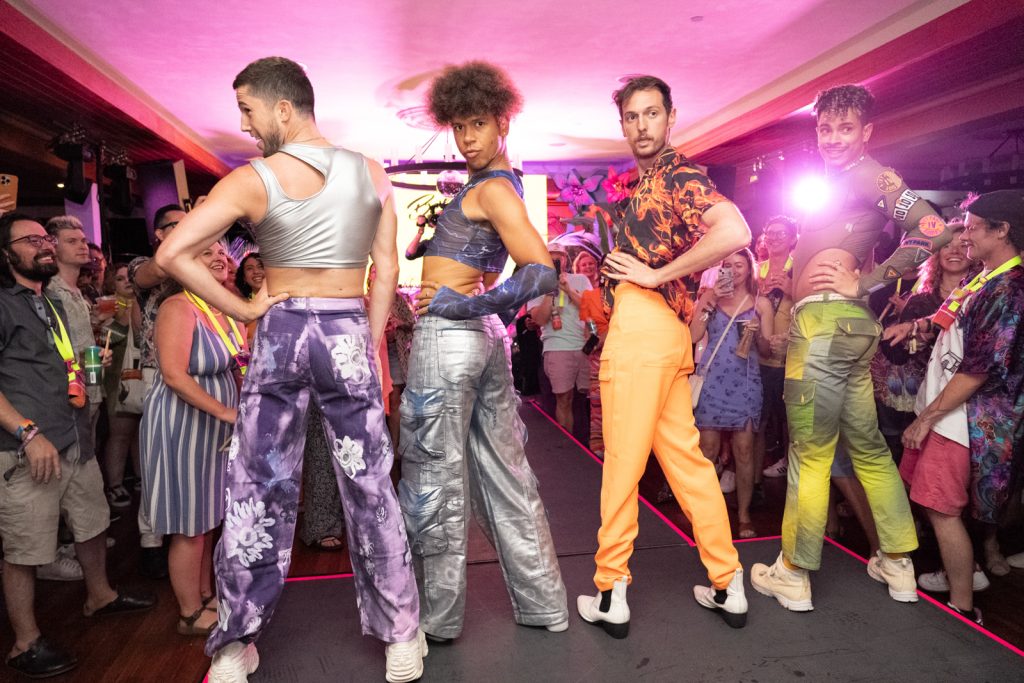 SOFI TUKKER came out for the private DJ set at 6:30 and provided an electric set of their hits in the intimate setting with fans.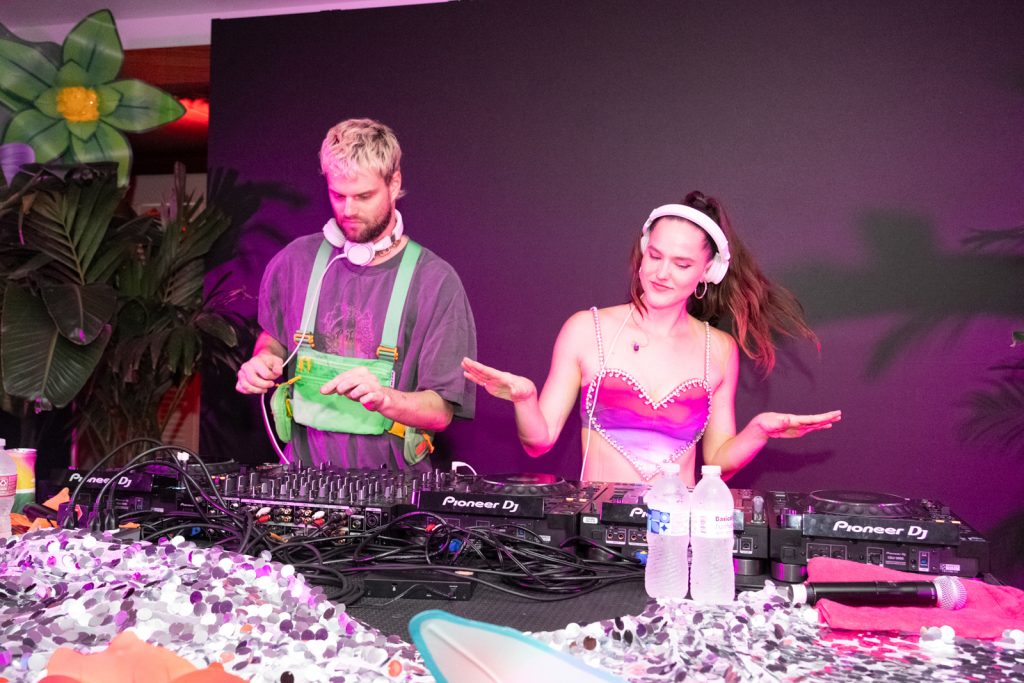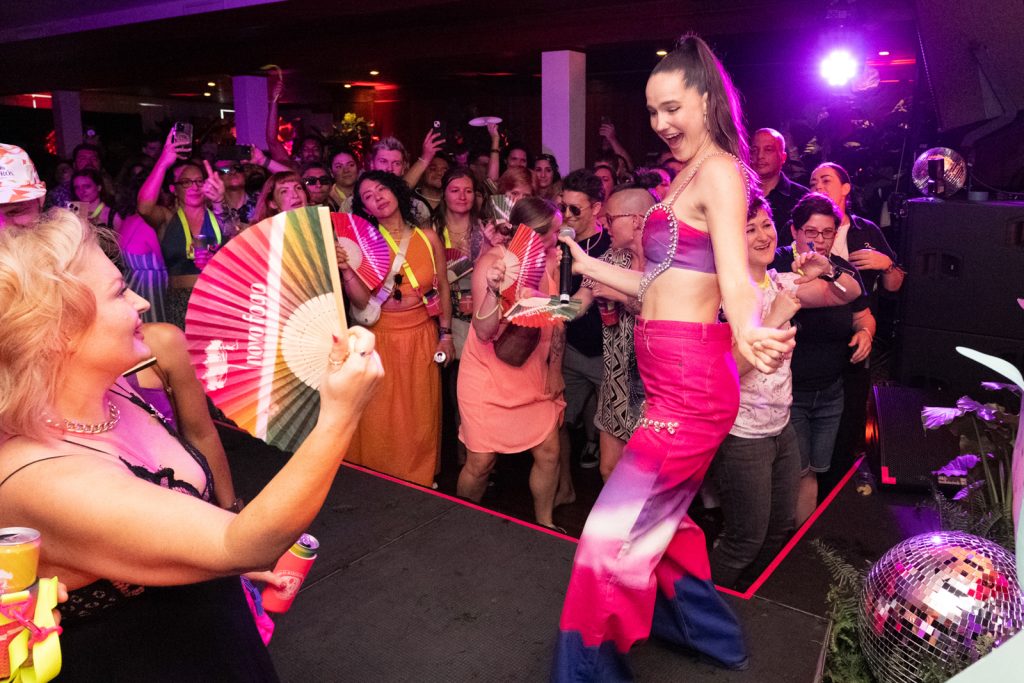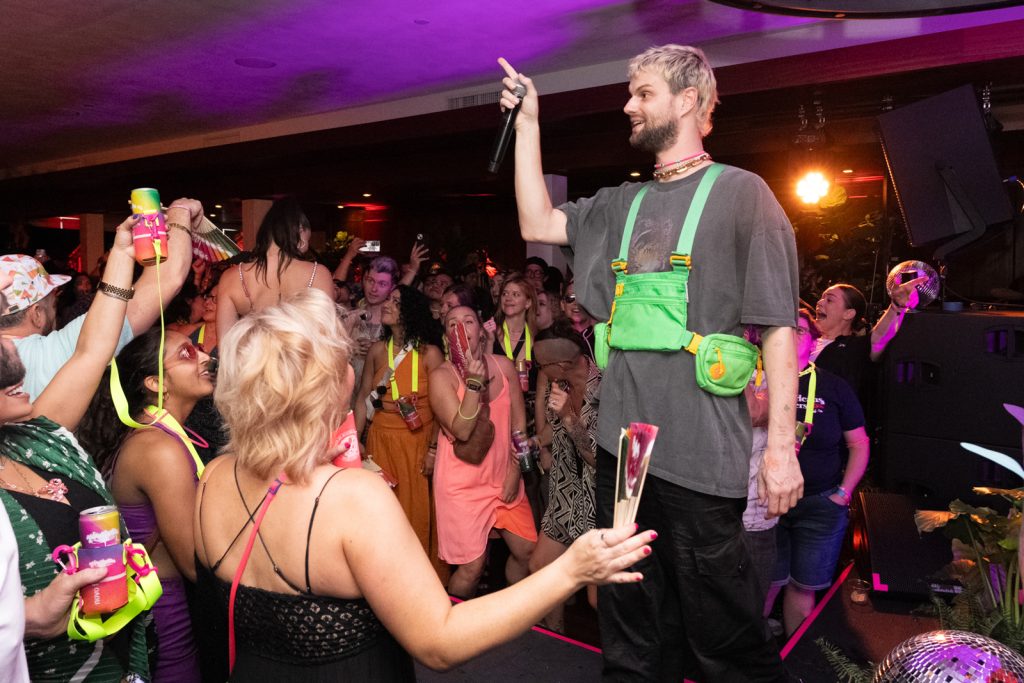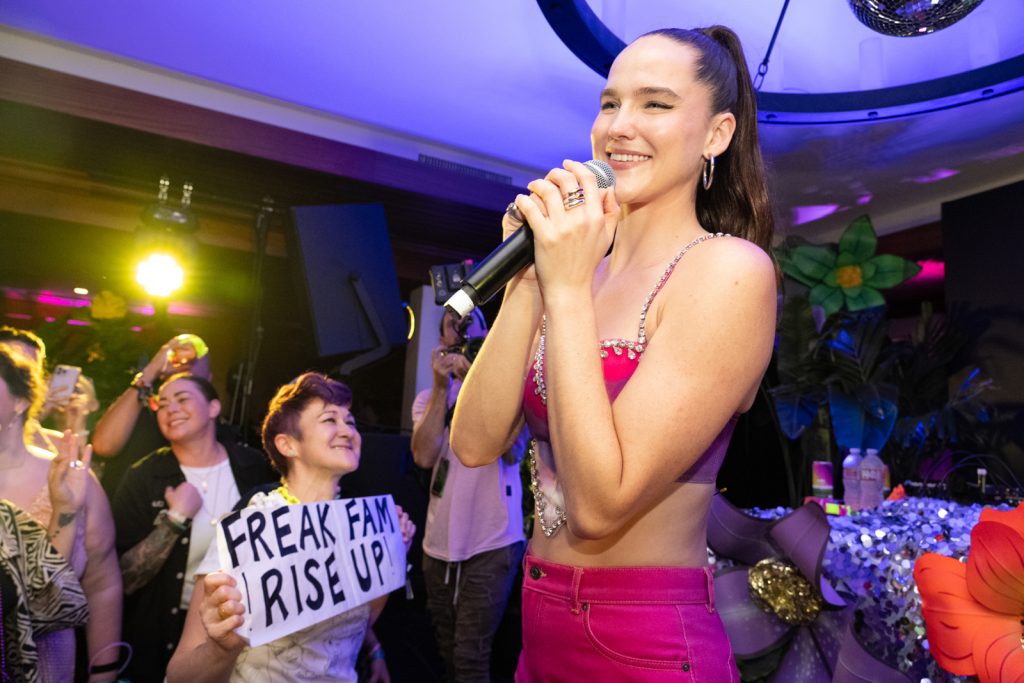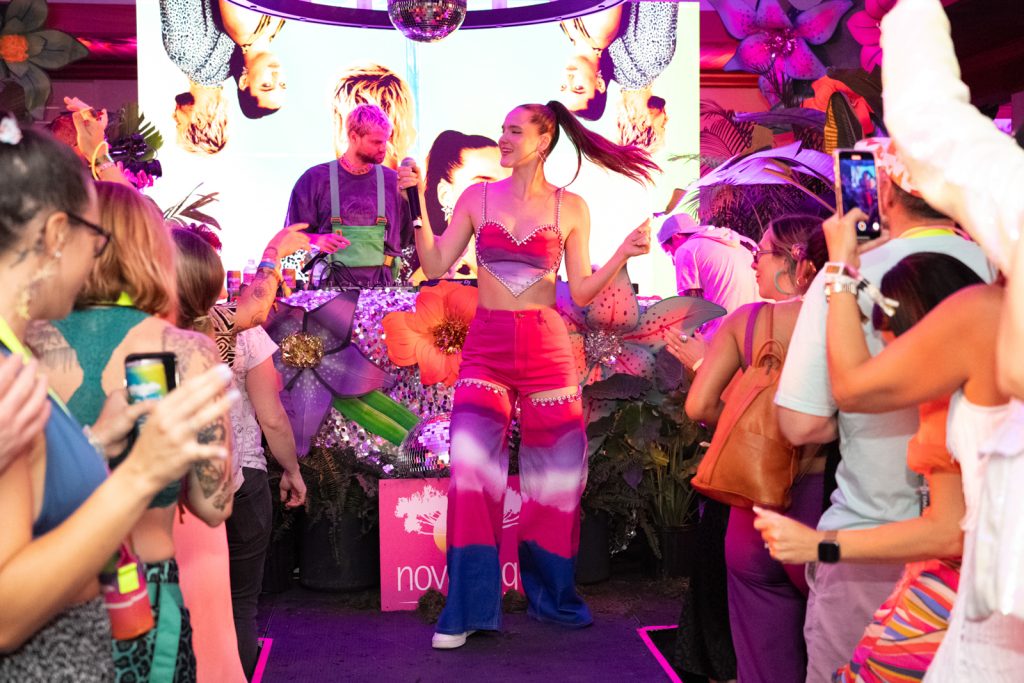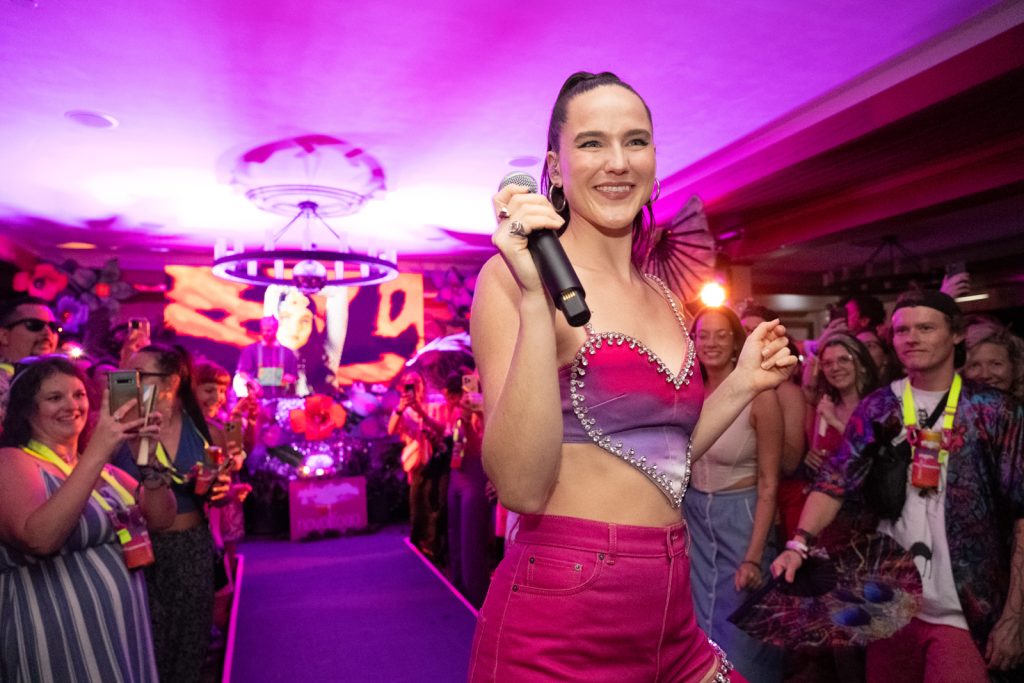 SOFI TUKKER took to Instagram to discuss their brand partnership with Novo Fogo the morning after the event to discuss their hands-on approach to the collaboration. 
The pop duo discussed traveling to Brazil to taste flavors for their custom cachaca drinks. "The Drinkee" is now Tucker's signature drink and Sophie will be introducing a non-alcoholic cocktail with the brand soon.
SOFI TUKKER has discussed the partnership with the brand and stated "We have a lot in common with Novo Fogo – we share a core love of Brazil, fun, and environmentalism. Cachaça is Tuck's favorite drink and Soph doesn't drink alcohol, but she's still at the same party… both having the best time. This partnership works because Novo Fogo is so much more than cachaça and spirits; they are a powerful rainforest preservation steward, and we're enthusiastic participants in the reforestation project The Un-Endangered Forest. So if you do decide to drink, we hope you'll drink Novo Fogo because you'll be planting trees in the Brazilian rainforest at the same time! We're excited to help introduce this classic Brazilian drink to more people around the world."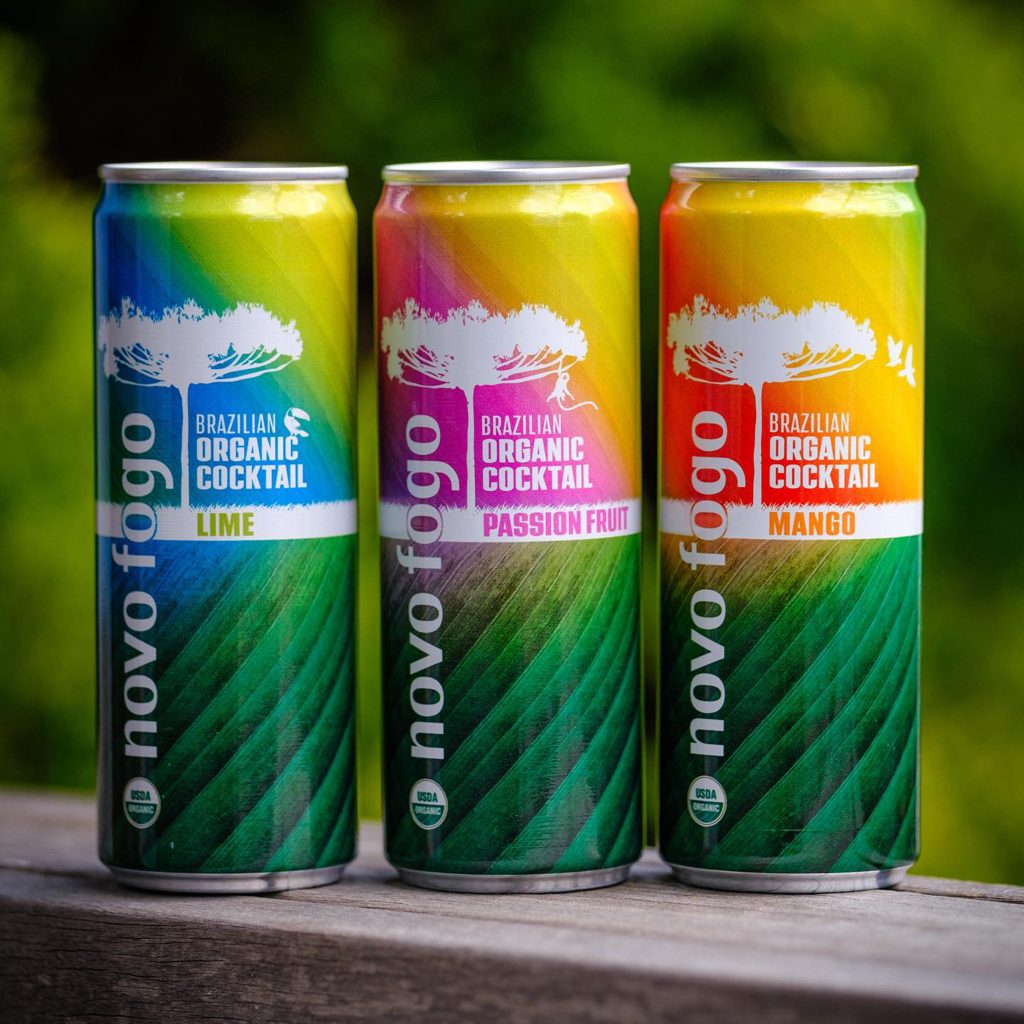 Novo Fogo is a carbon-negative company that produces USDA-certified 100% organic cachaças at its zero-waste distillery, in the heart of Brazil's Atlantic Rainforest, proving their passion for sustainability. 
The brand's reforestation project in Brazil has set out to save 36 species of trees from extinction with its Tree-Keepers program.