The Mystic Krewe of Barkus paraded through the French Quarter to the theme, "Top Dogs: Barkus Comes to the Rescue" during Mardi Gras 2023. The weather was absolutely perfect with sunny and 70 degrees temperatures.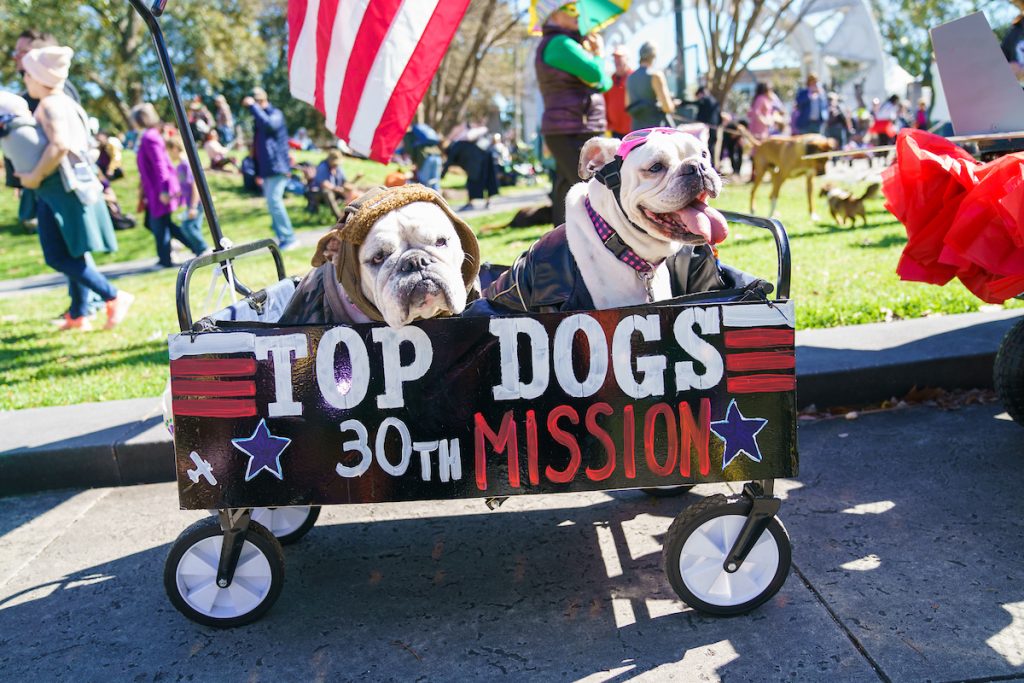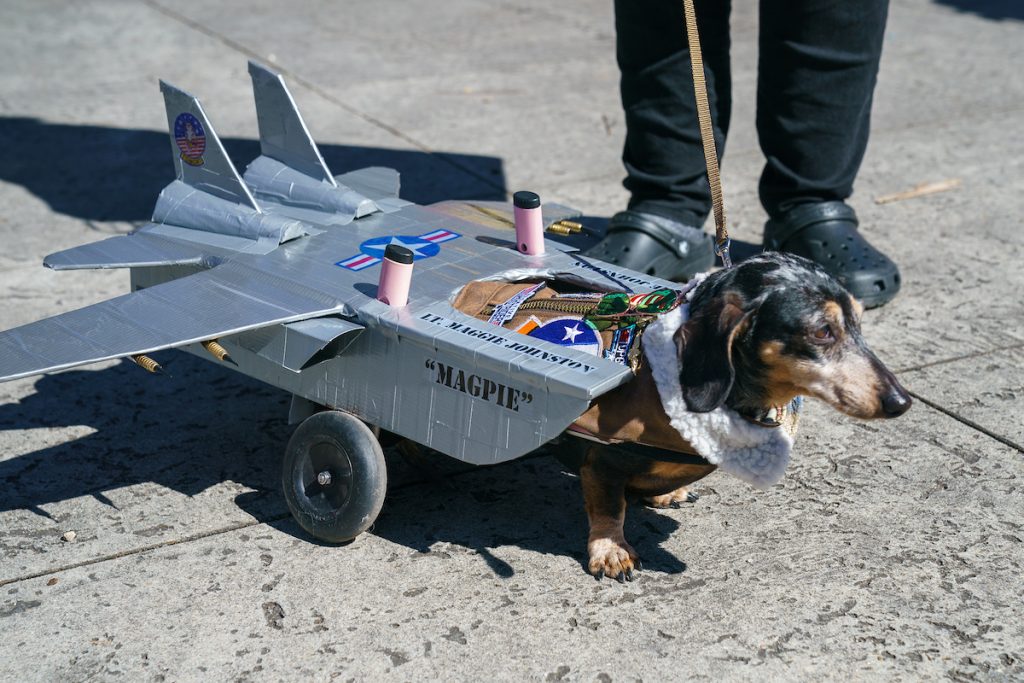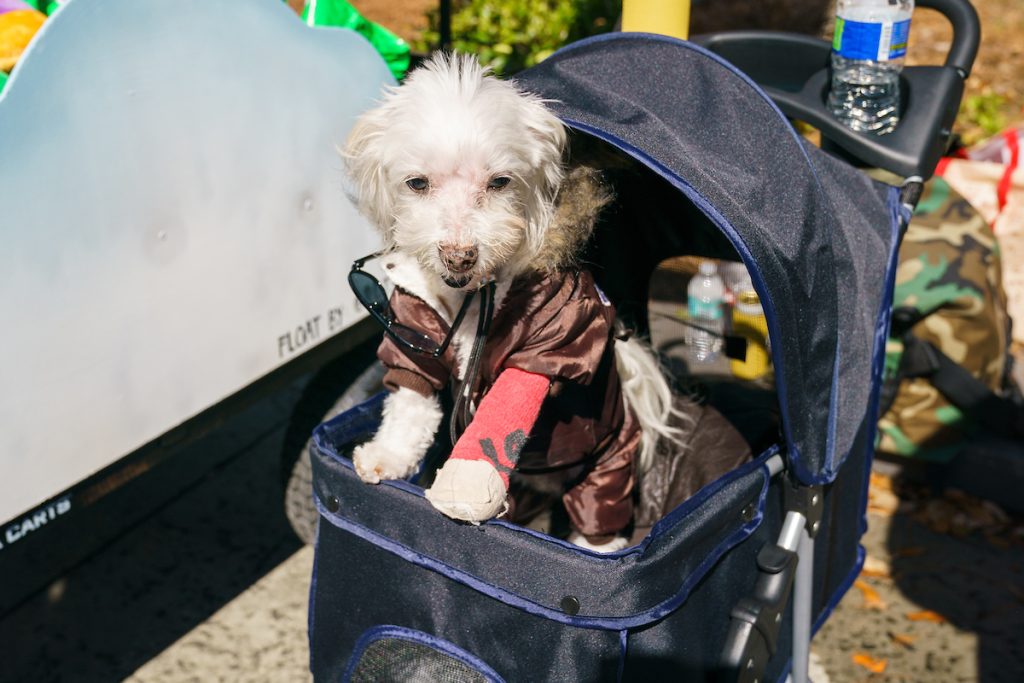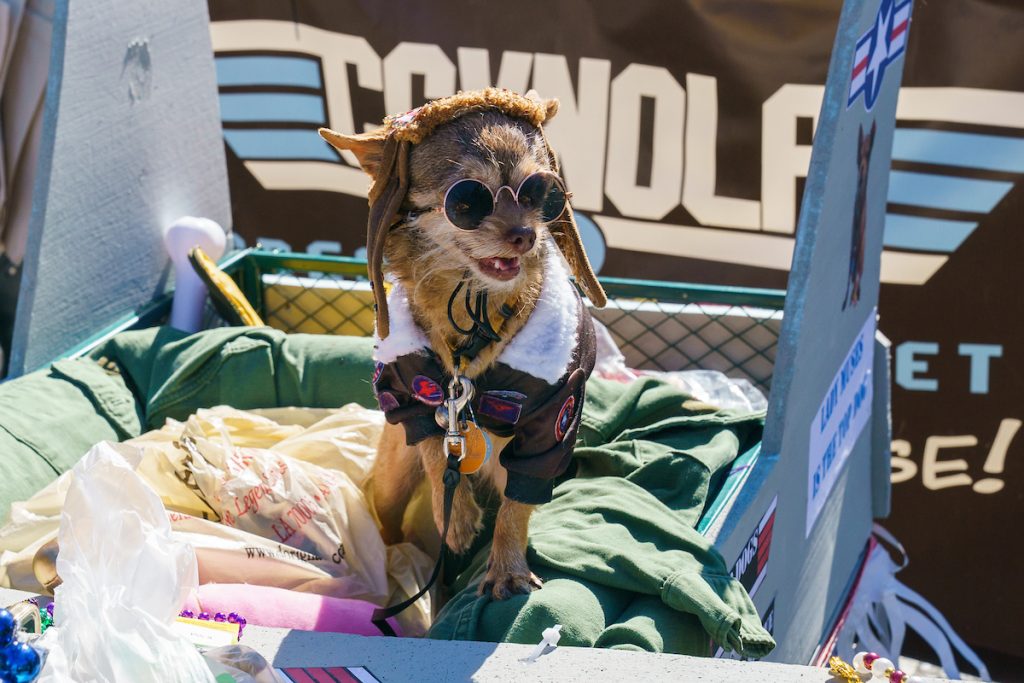 Barkus is always one of my favorite parades during Mardi Gras. The parade celebrates dogs of all breeds. Pet owners dress up in matching outfits and parade their proud pups through the French Quarter.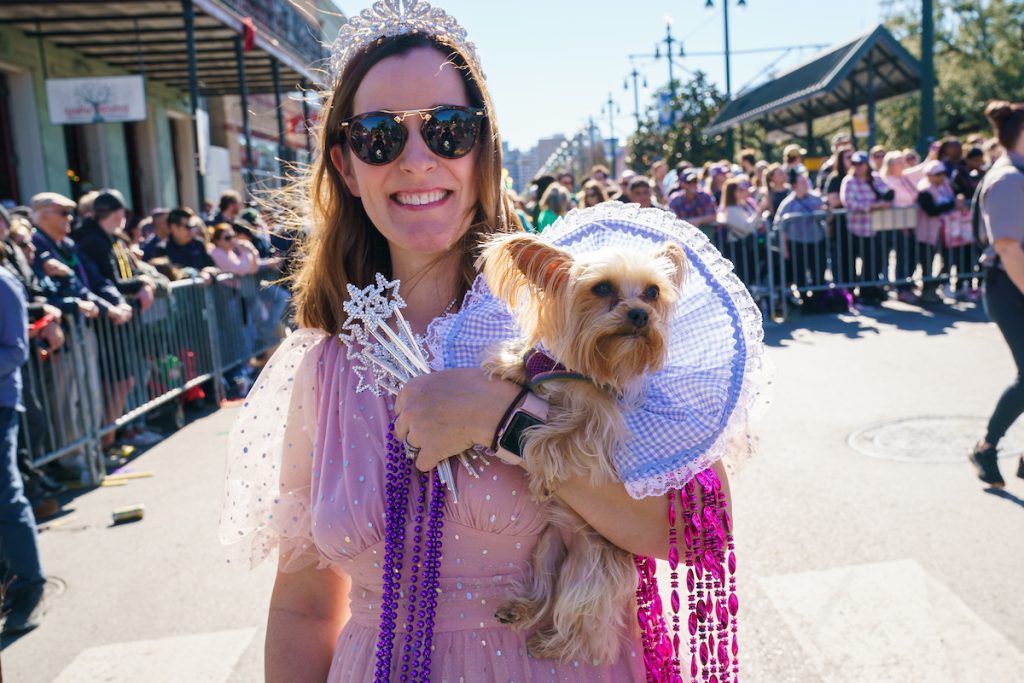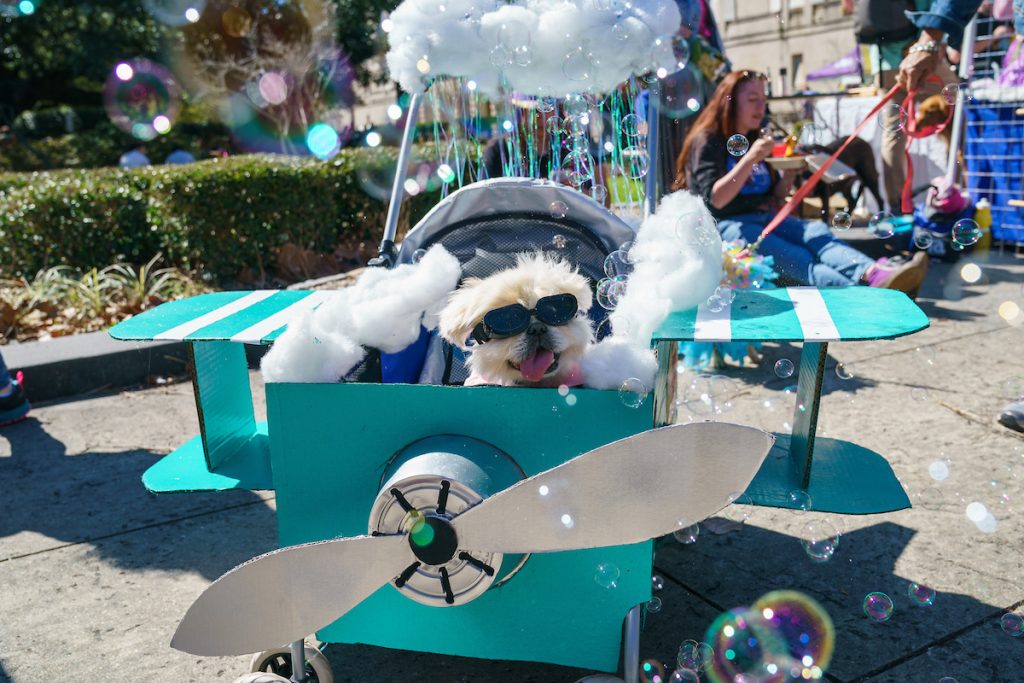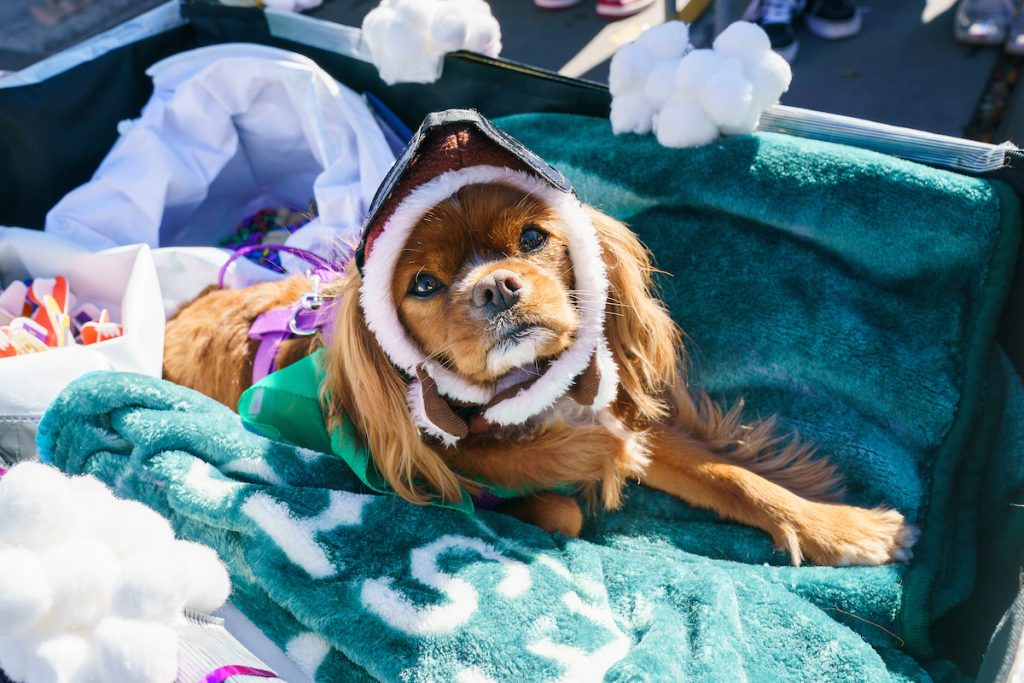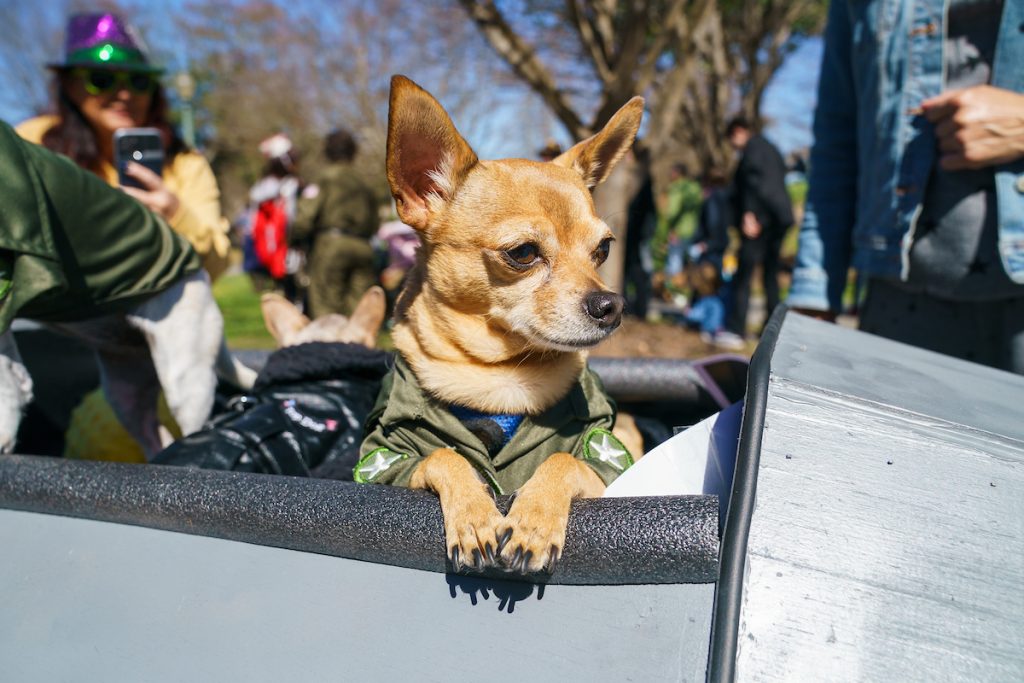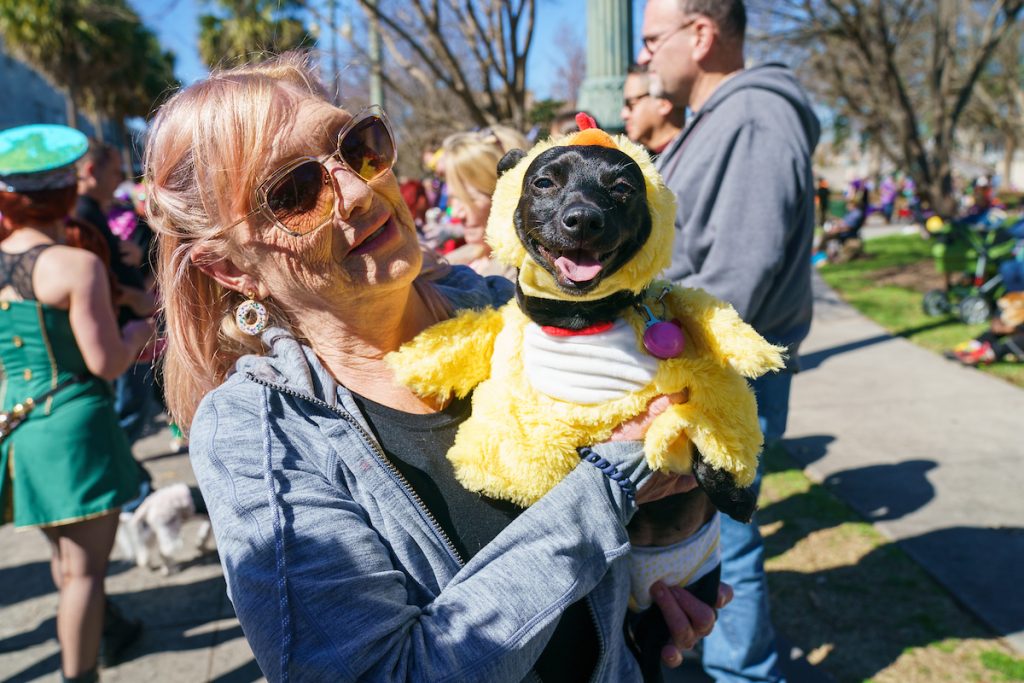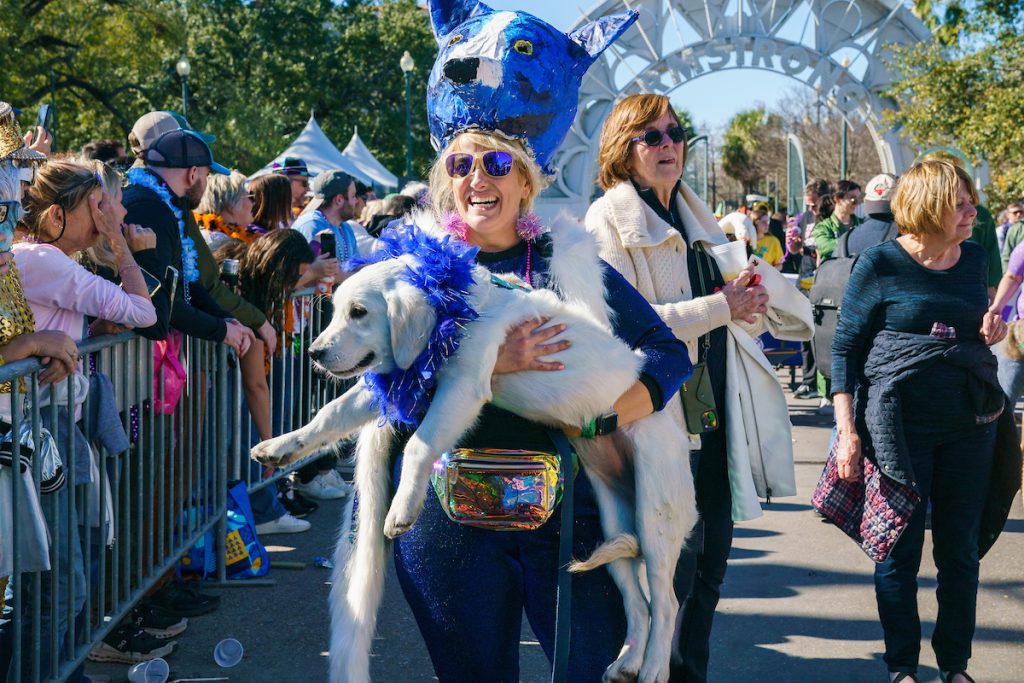 Doggy themed throws were flying as observers lined up along the French Quarter route.
The parade kicks off at Armstrong Park and walks throughout the Quarter on Royal, St. Peter, and Dumaine.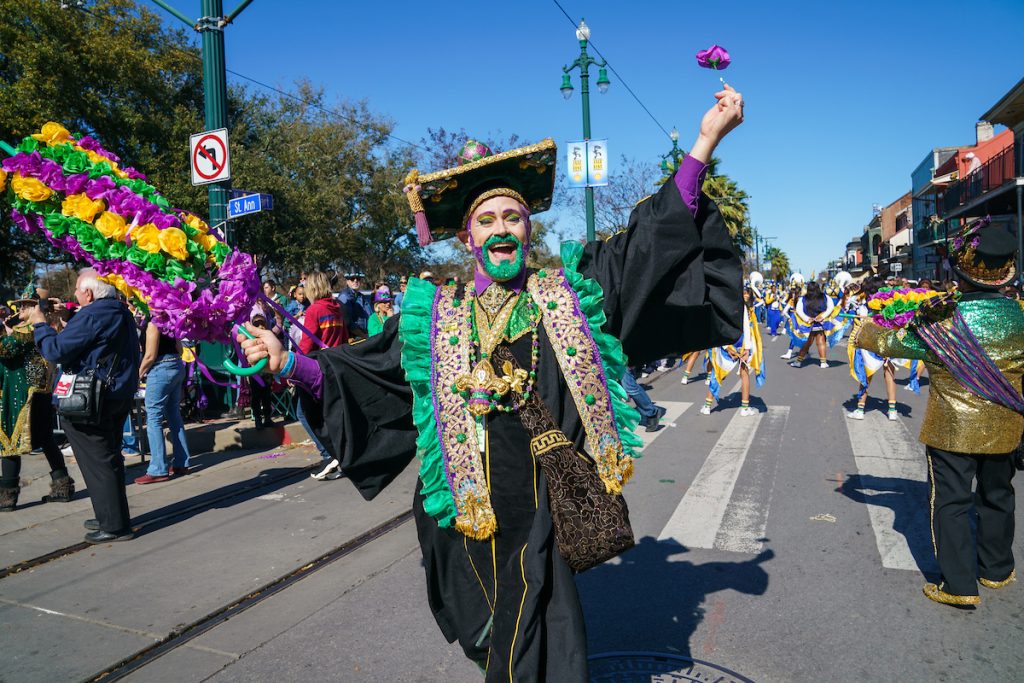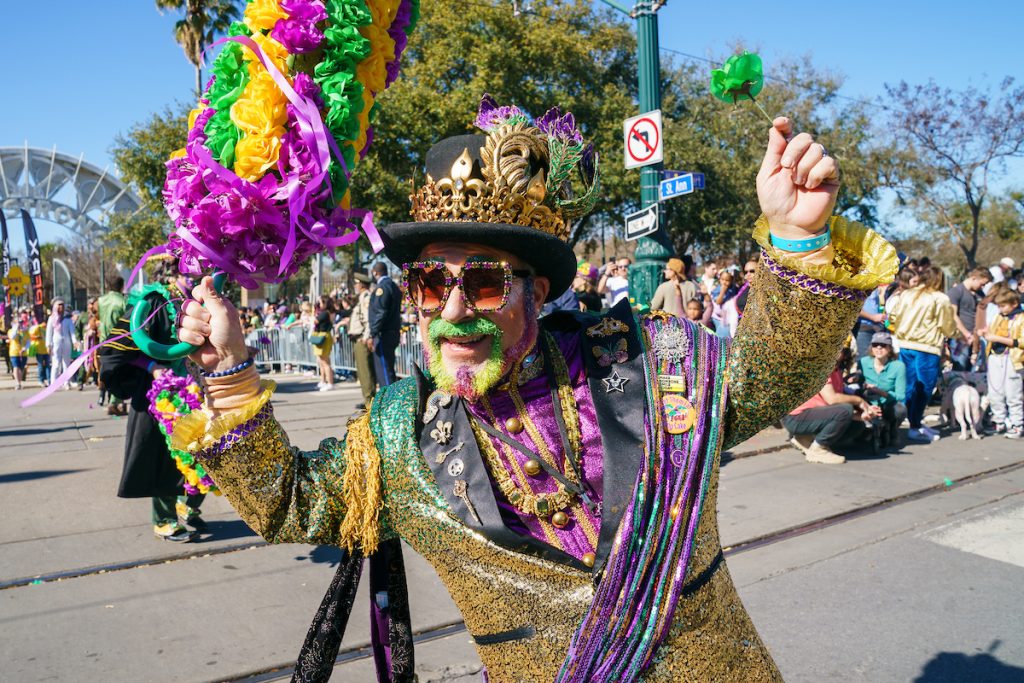 Each year Krewe of Barkus elects a King and Queen and a court just like all the other official Mardi Gras krewes.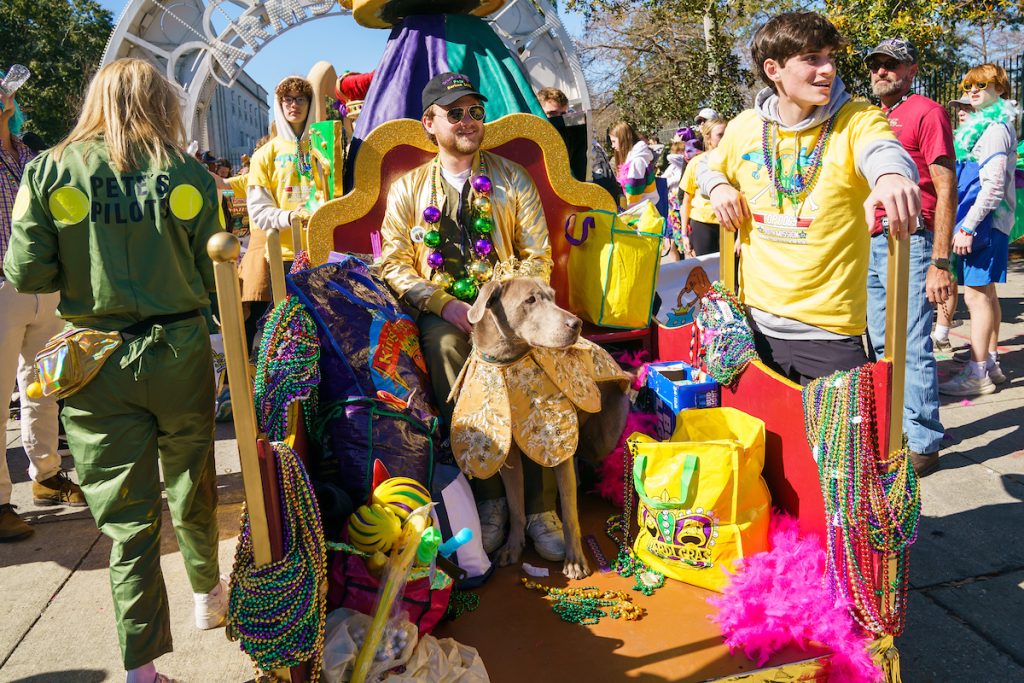 King XXX Pete Sampras Gelderman and Barkus Queen XXX Billie Jean King Gelderman led the parade on their dedicated floats accompanied by their humans. The king and queen are both five-year-old "silver slabs" who were rescued by the same family. This makes them the first brother-sister duo to reign over Barkus.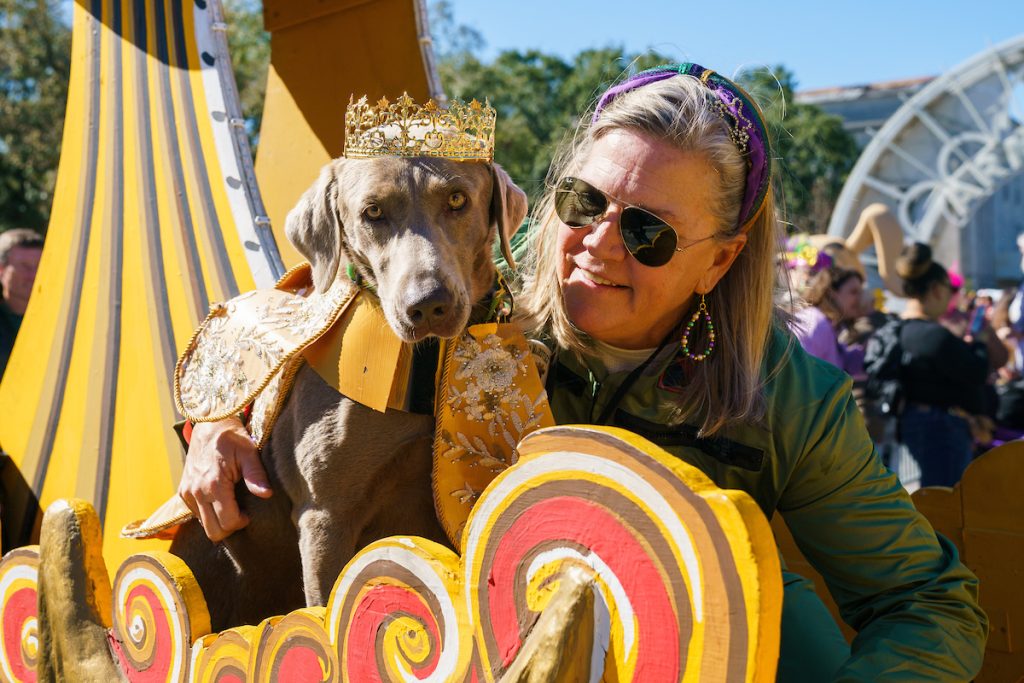 Aimee Broussard rode with Bea who served at as the official Barkus Grand Marshal this year.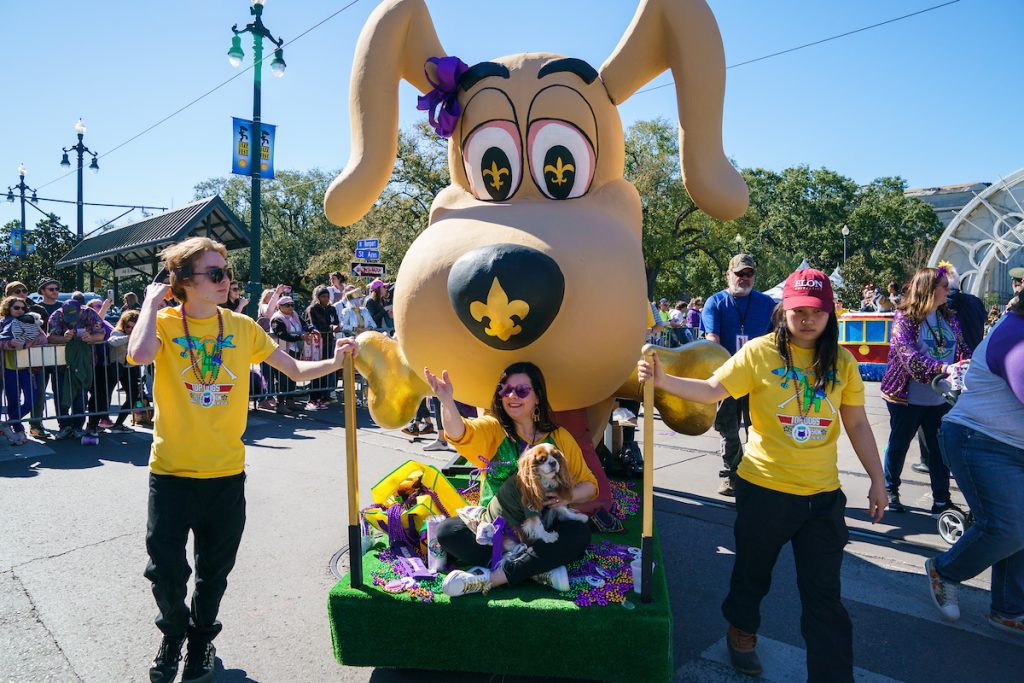 Former Barkus king, King Stanley James Louis Preston Foxworth was also present and rode on his decorated float.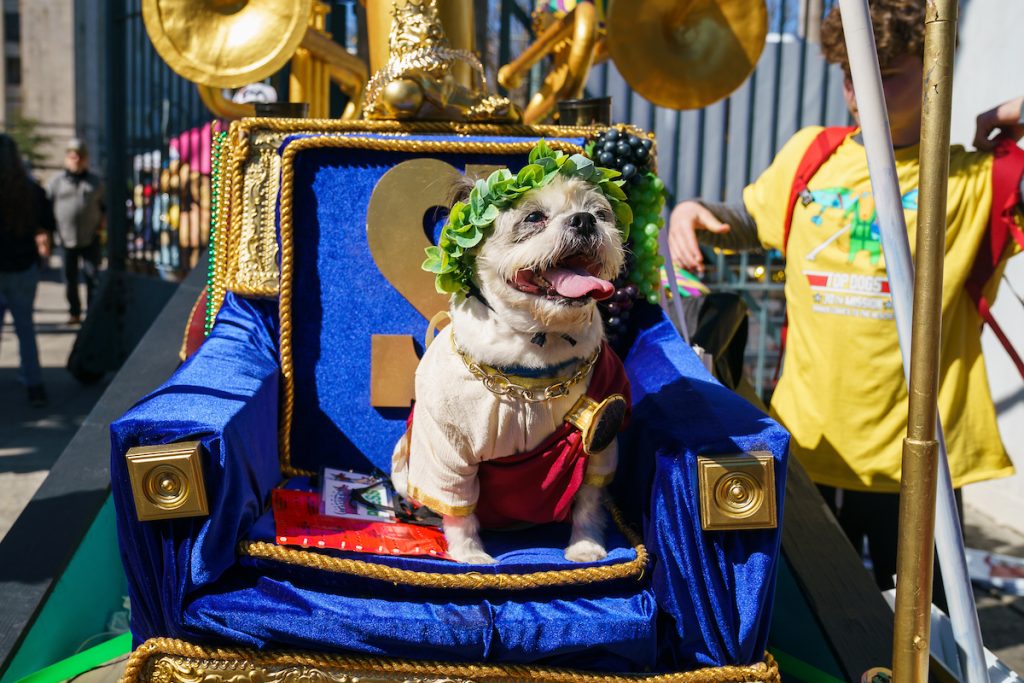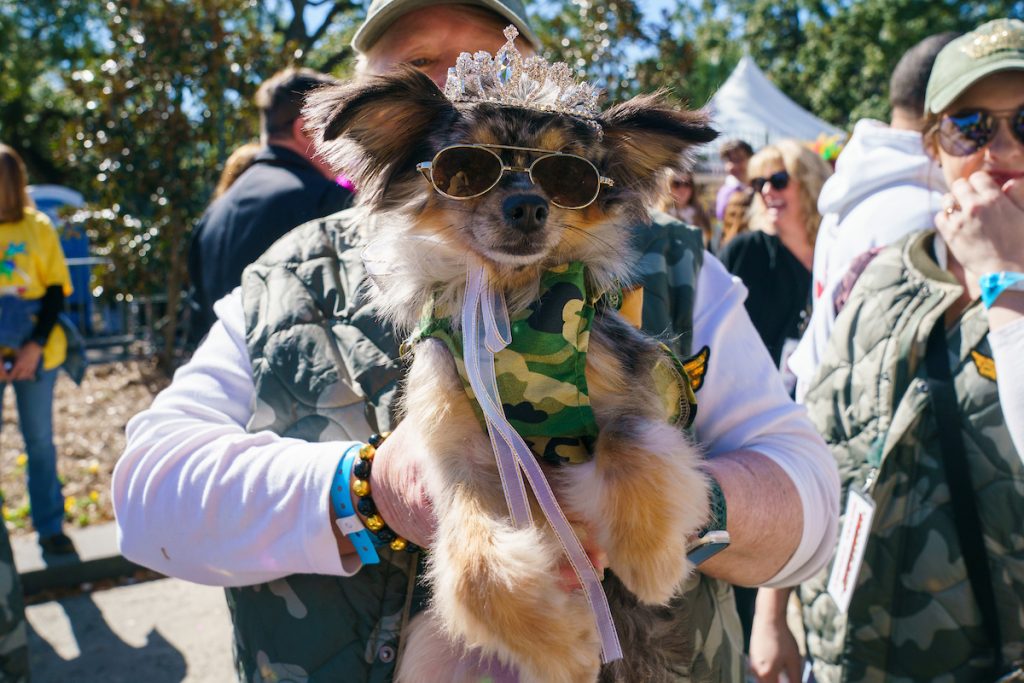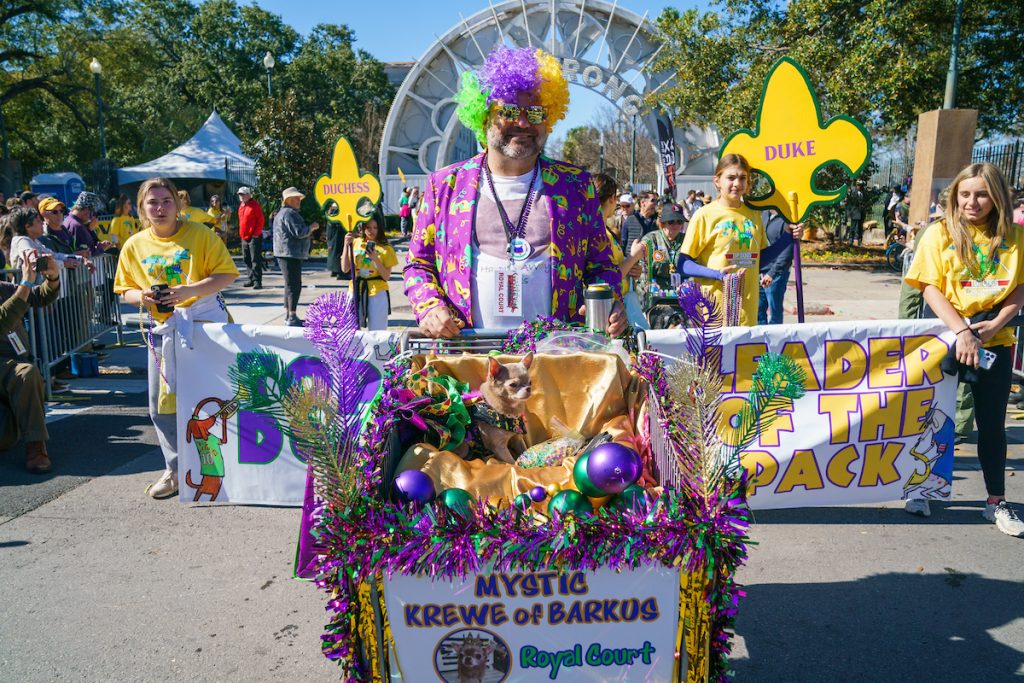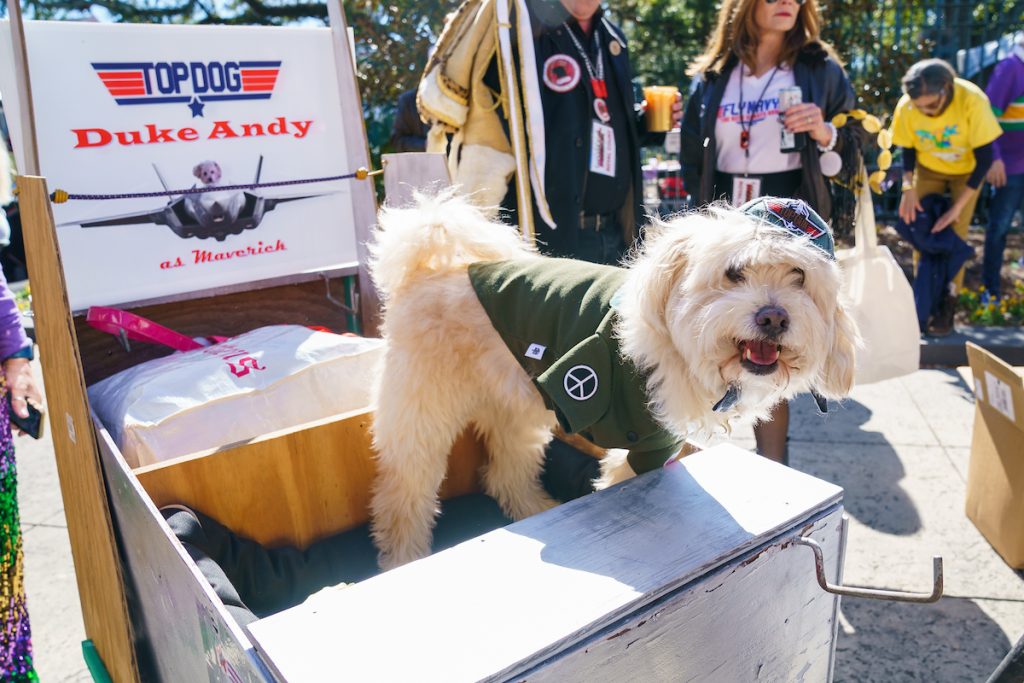 Barkus was created in 1992 at a meeting of the Margaret Orr (WDSU-TV Weather Anchor) Fan Club held at Good Friends Bar. Thomas Wood brought his dog "Jo Jo McWood," but people complained about the dog's neurotic ways while in the meeting. Thomas decided to make Jo Jo McWood the Queen of her own parade and captain-for-life, as a way to get back at them. Thus, the Krewe of Barkus was born.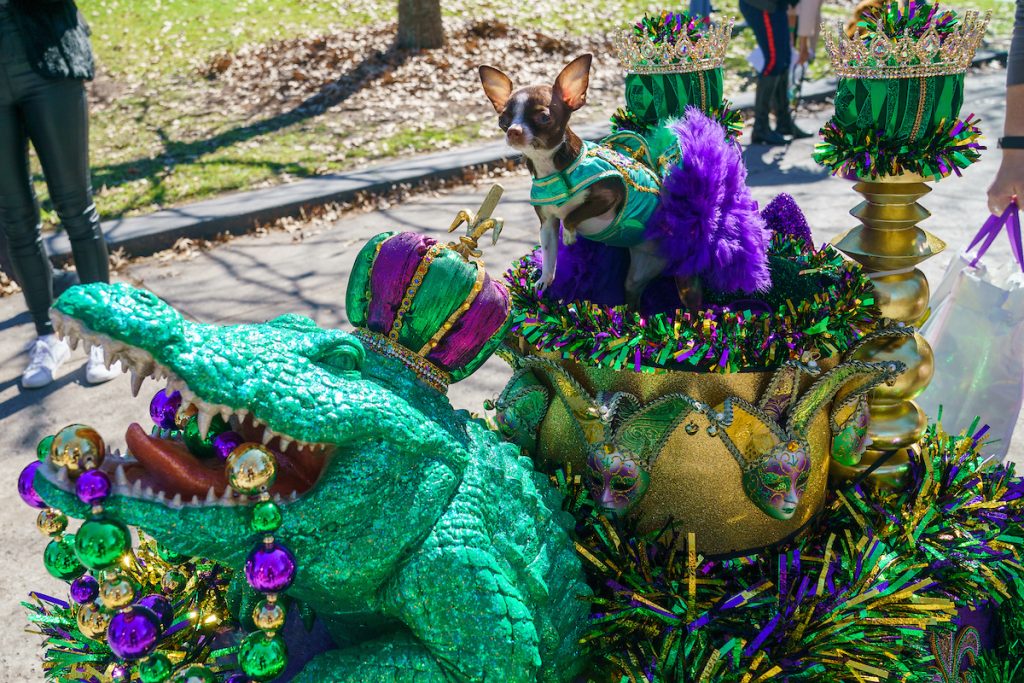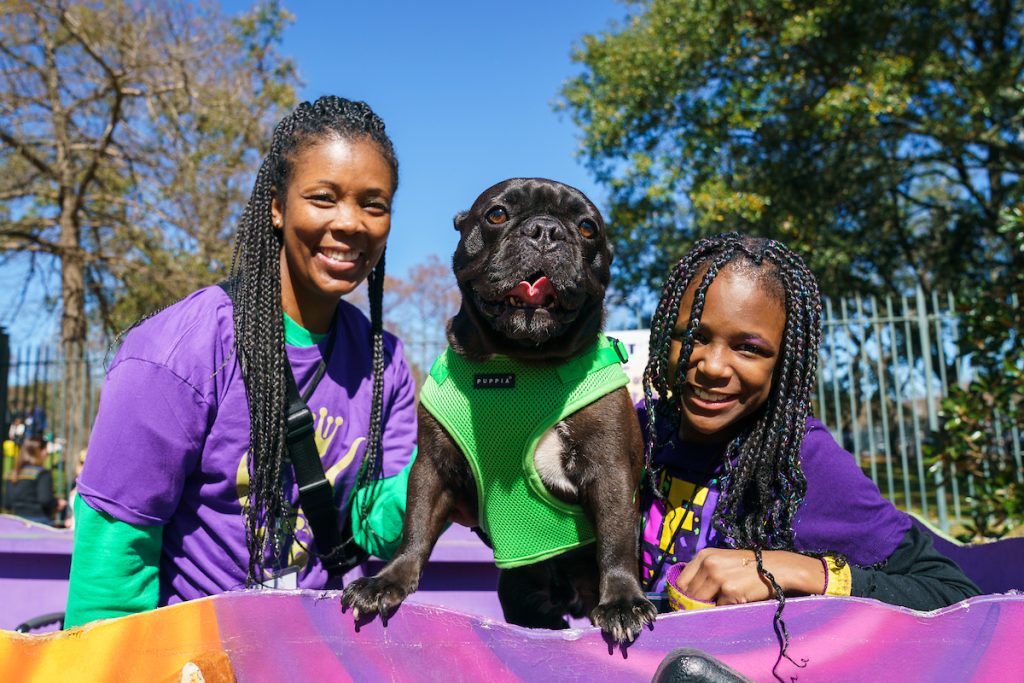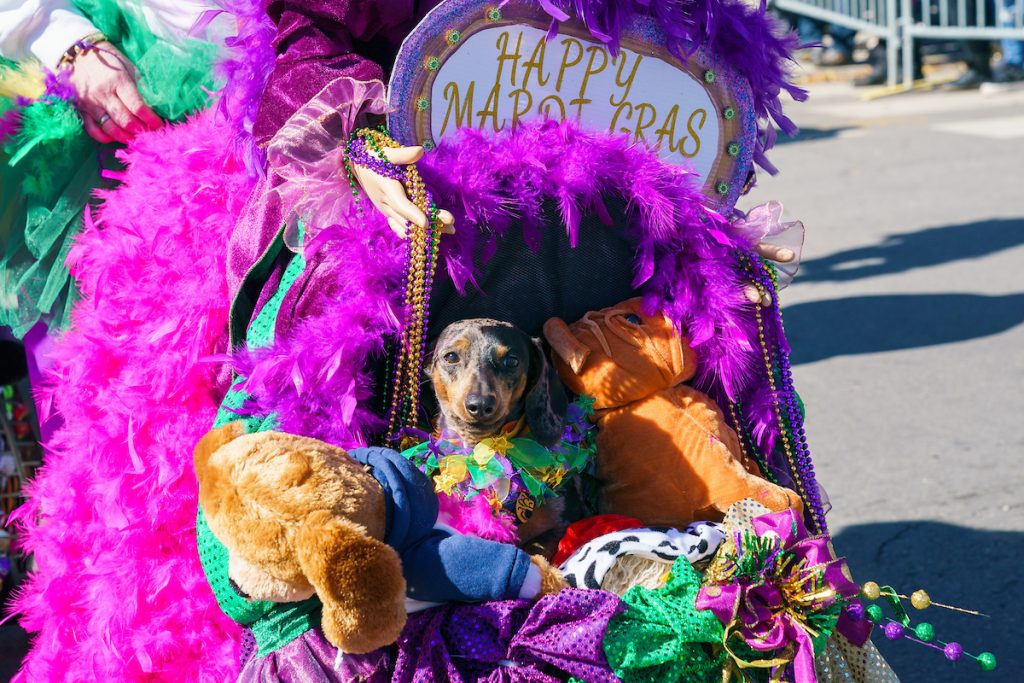 Sophie B. Wright Charter School marched during the Mystic Krewe of Barkus parade with their full band.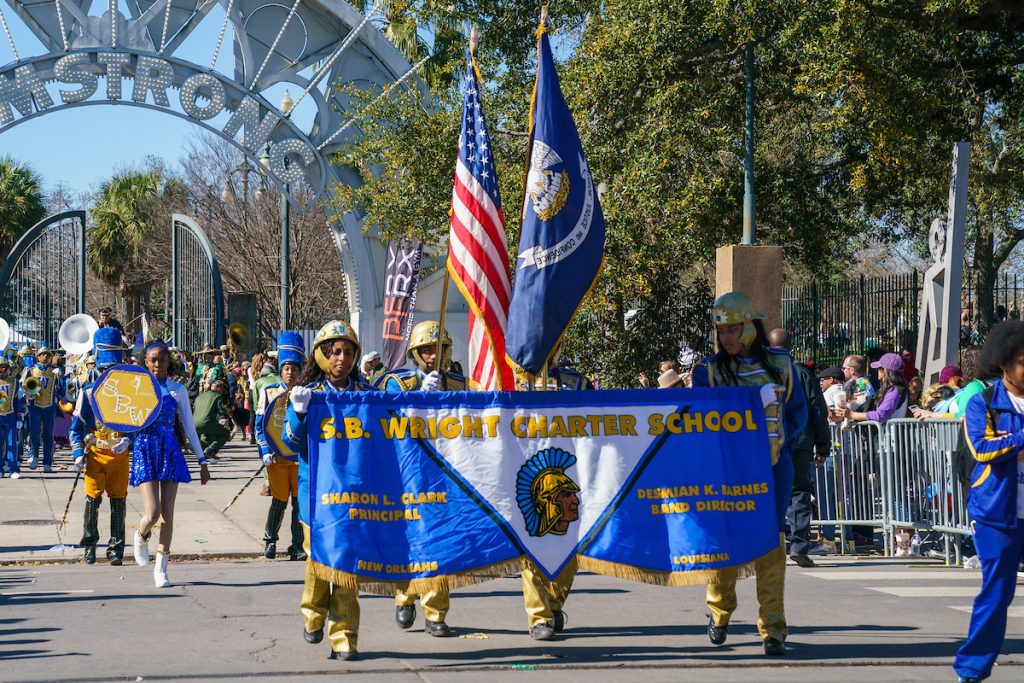 One of our favorite marching krewes, The Weather Girls, danced along the route to songs with weather themes including: "It's Raining Men."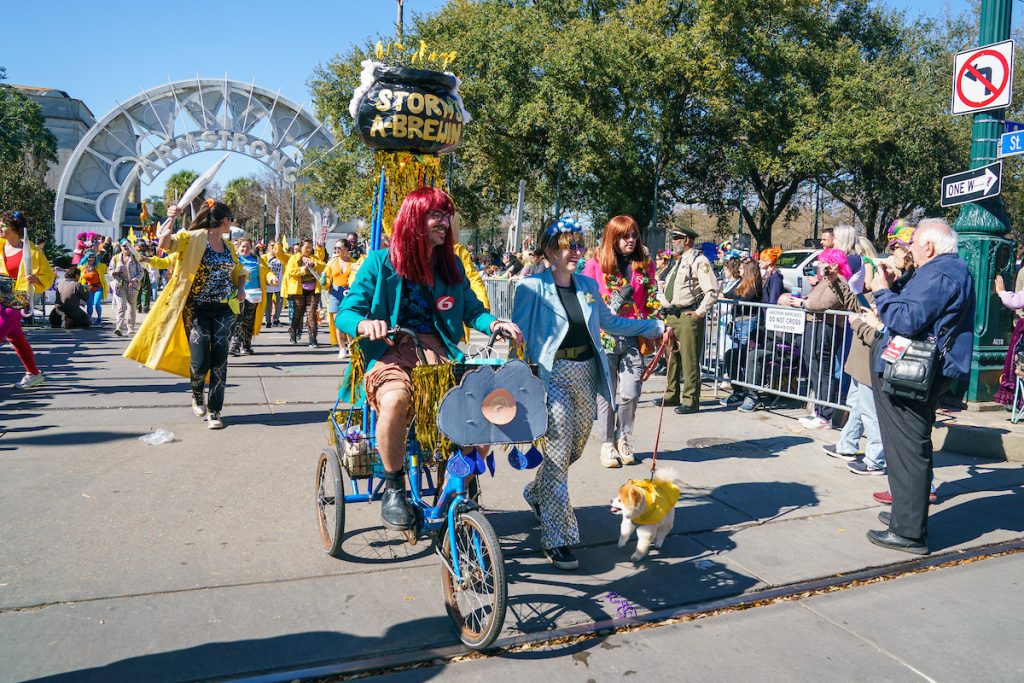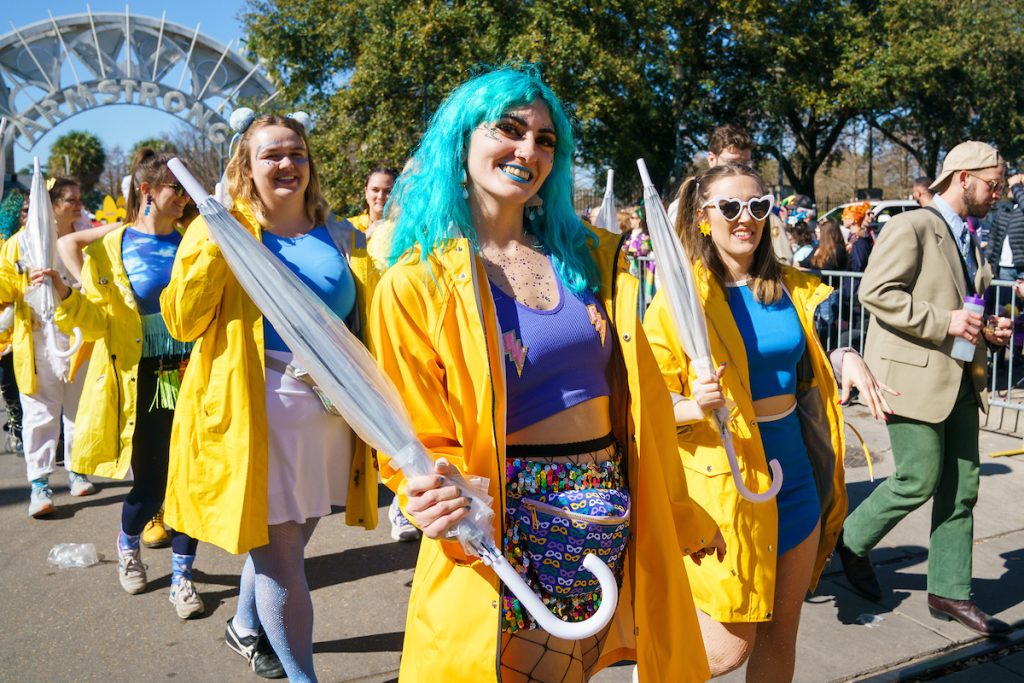 Trixie Minx also got in on the Barkus action with her pup riding through the streets and passing out throws.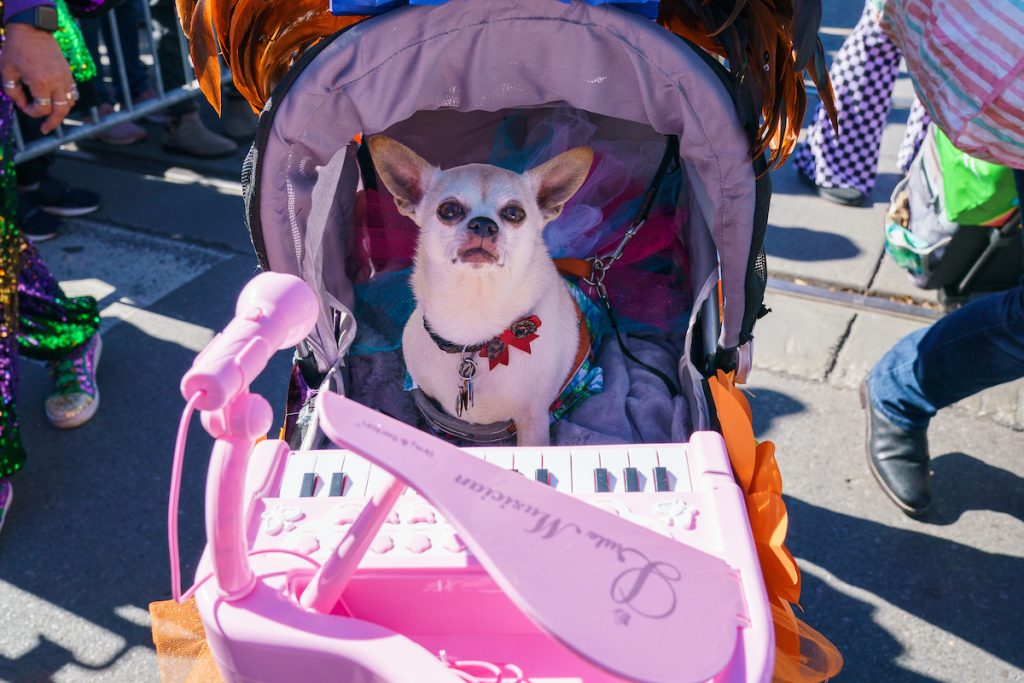 Barkus is an officially licensed Mardi Gras Krewe, and your dog can be part of the celebration. Registration information is available on their website and on the day of the event. For humans, there is a Barkus Royal Ball.