Mardi Gras is the most special time of year in New Orleans. There are two big weekends of parades but the festivities occur for over a month. I never miss Mardi Gras and try to be in the city and catch as many parades as possible. This year I started my parade season with The Krewe of Cork.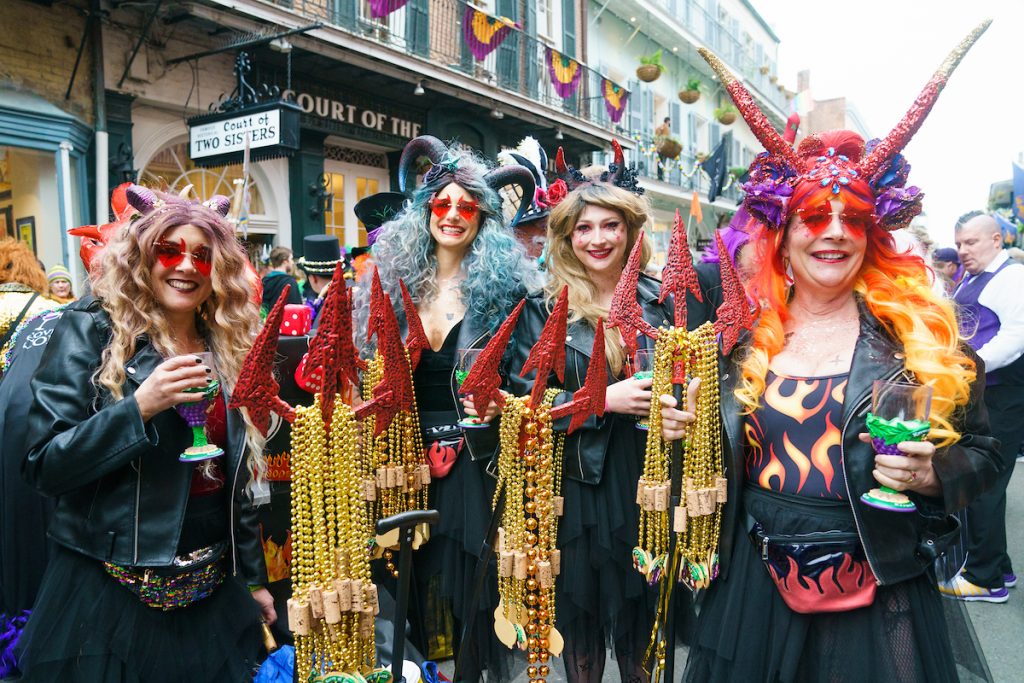 Krewe of Cork kicked off the first big weekend of Mardi Gras parades in New Orleans at 3 PM on Friday February, 10.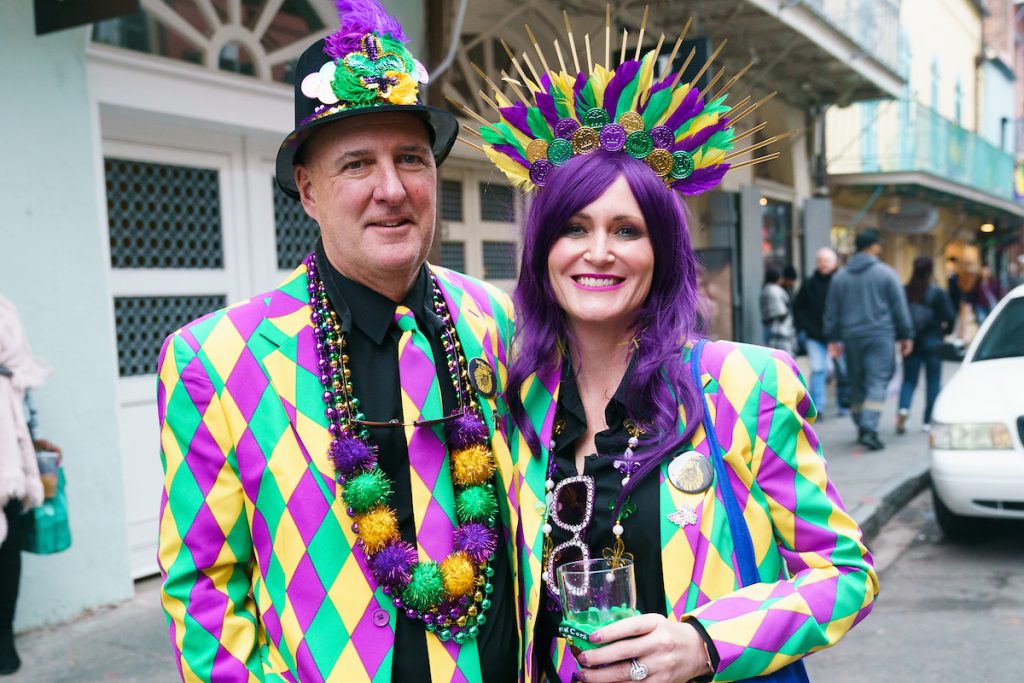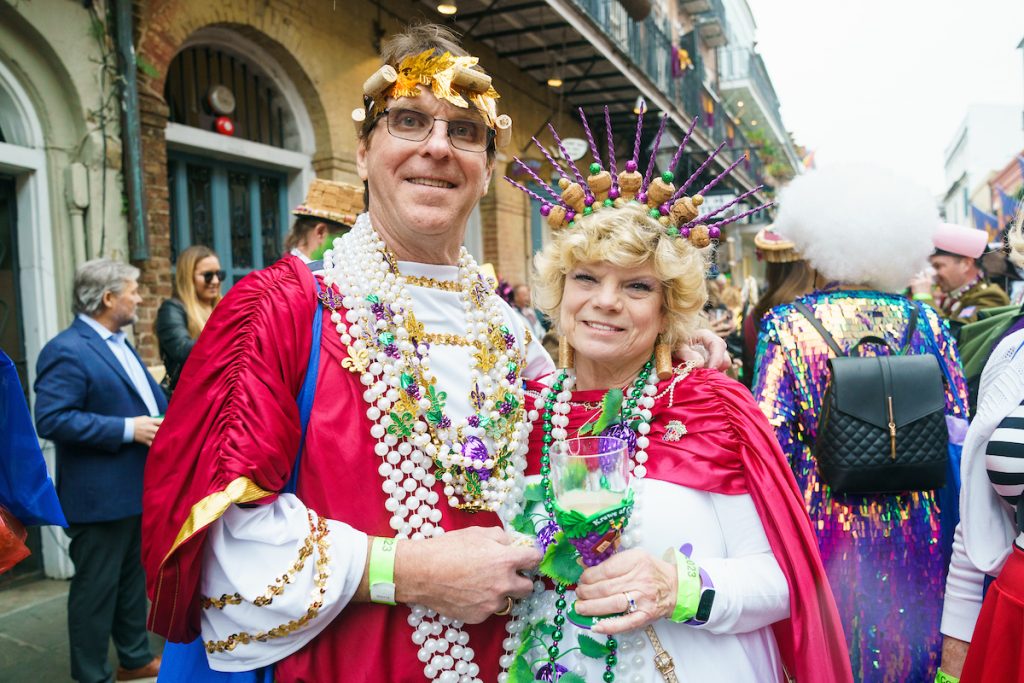 The rain drops that started to fall right before the parade started could not keep the crowds away that lined along the Royal and Bourbon Street parade route.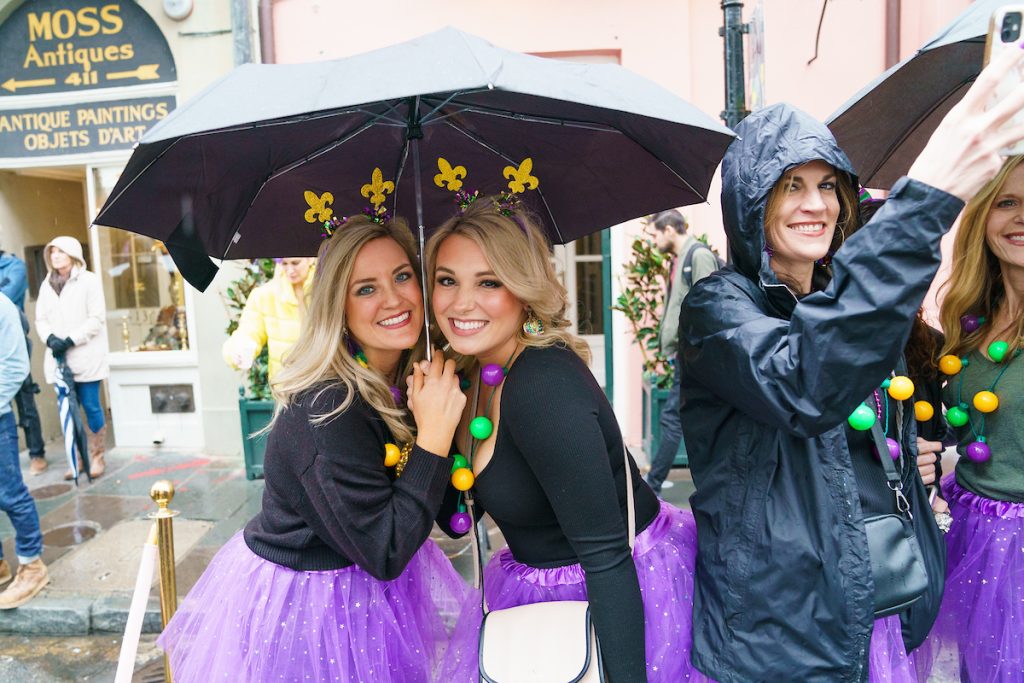 The krewe was founded in 2000 by those who have a true love of all things wine. King Patrick van Hoorebeek is always lead the parade with the giant glittering disco ball cup of wine with current and former krewe royalty.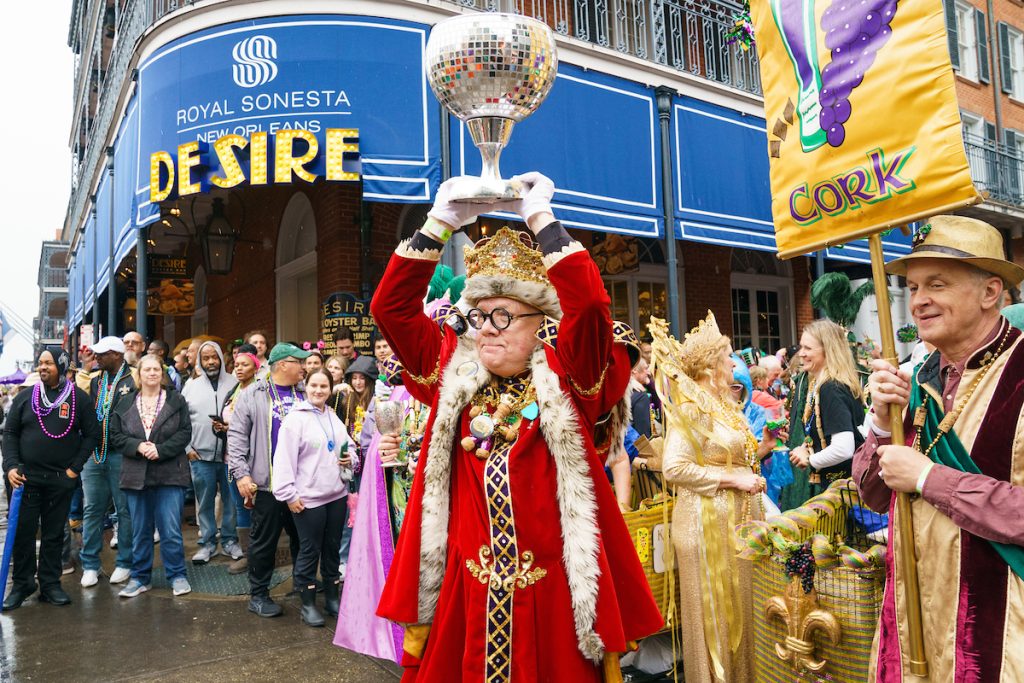 Krewe of Cork celebrates food, wine and fun with a spirited walking parade through the French Quarter eleven days before Mardi Gras each year.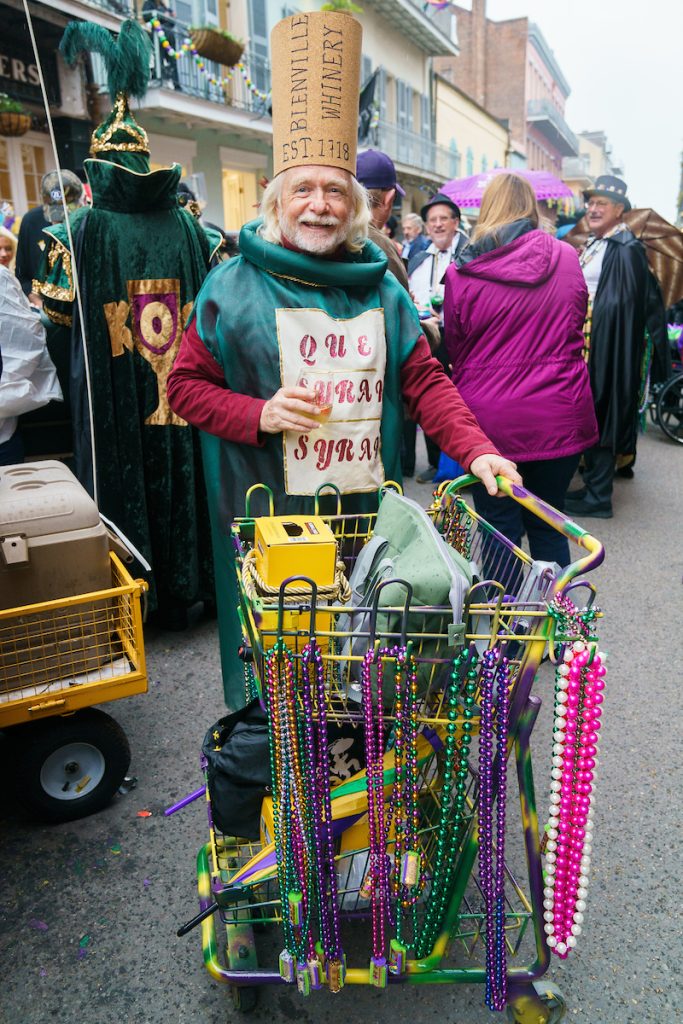 Krewe members wear costumes with a wine-related theme and toss throws bearing their grape logo.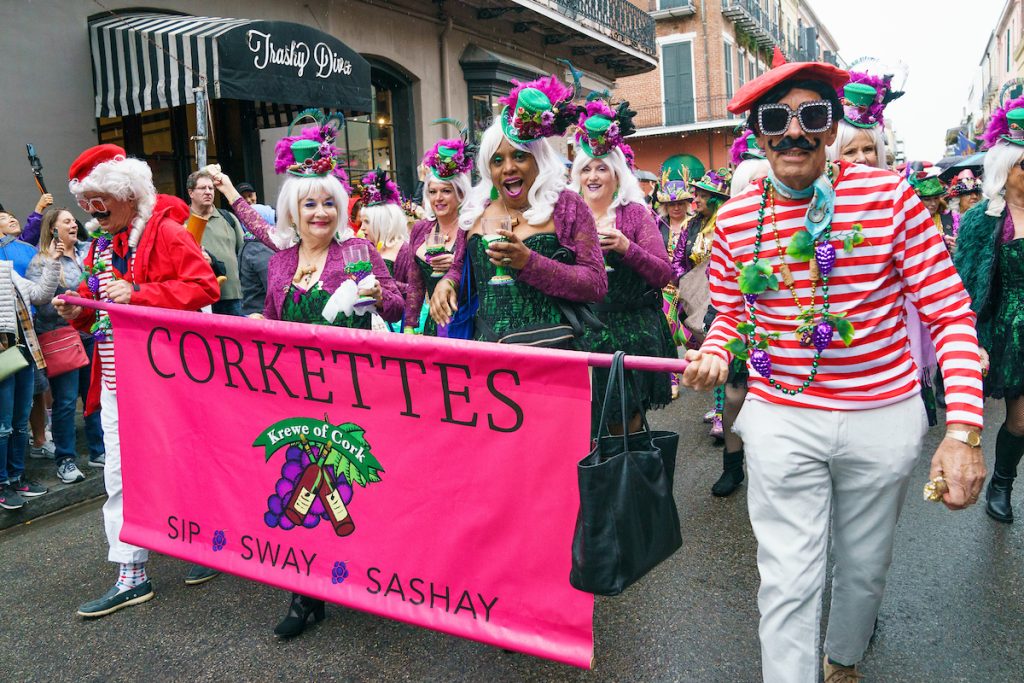 This year costumes included groups dressed as mimes, Lion King themes, wine barrels and many more.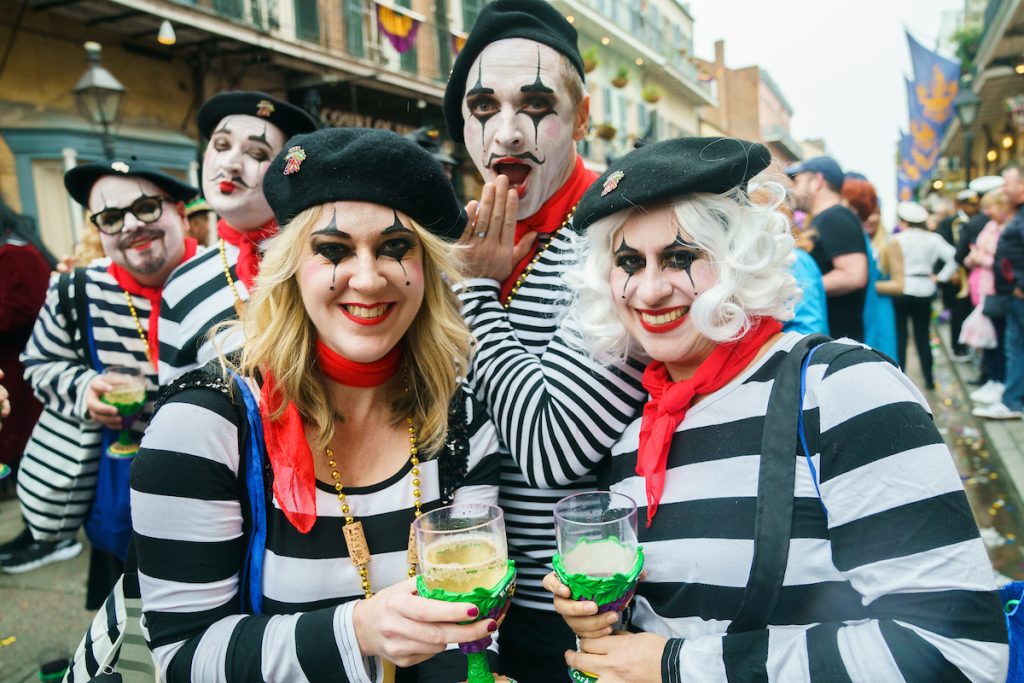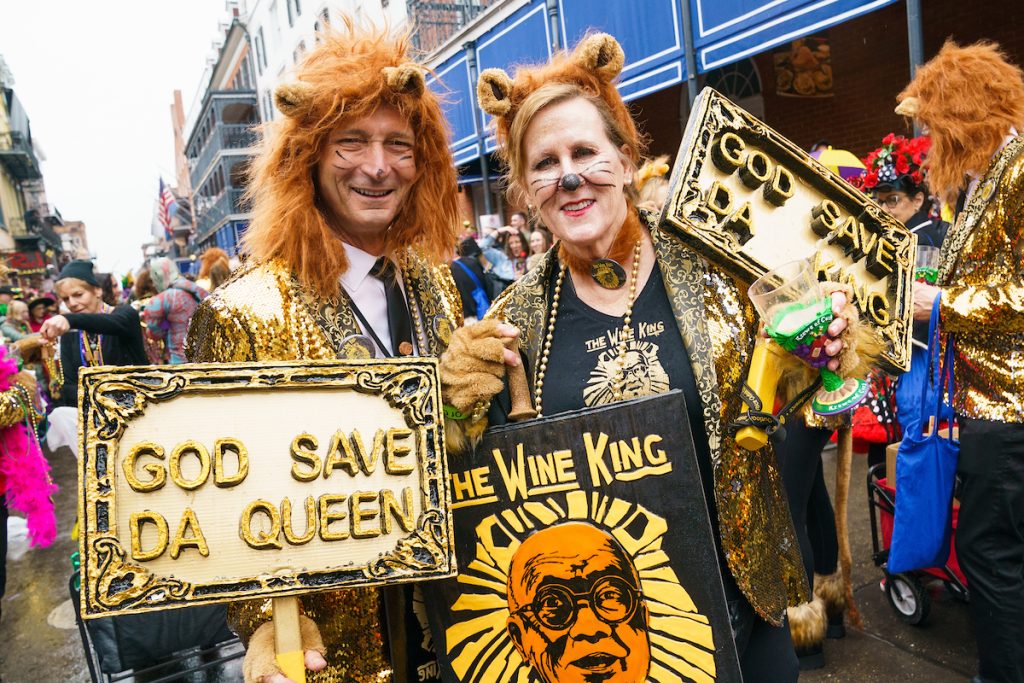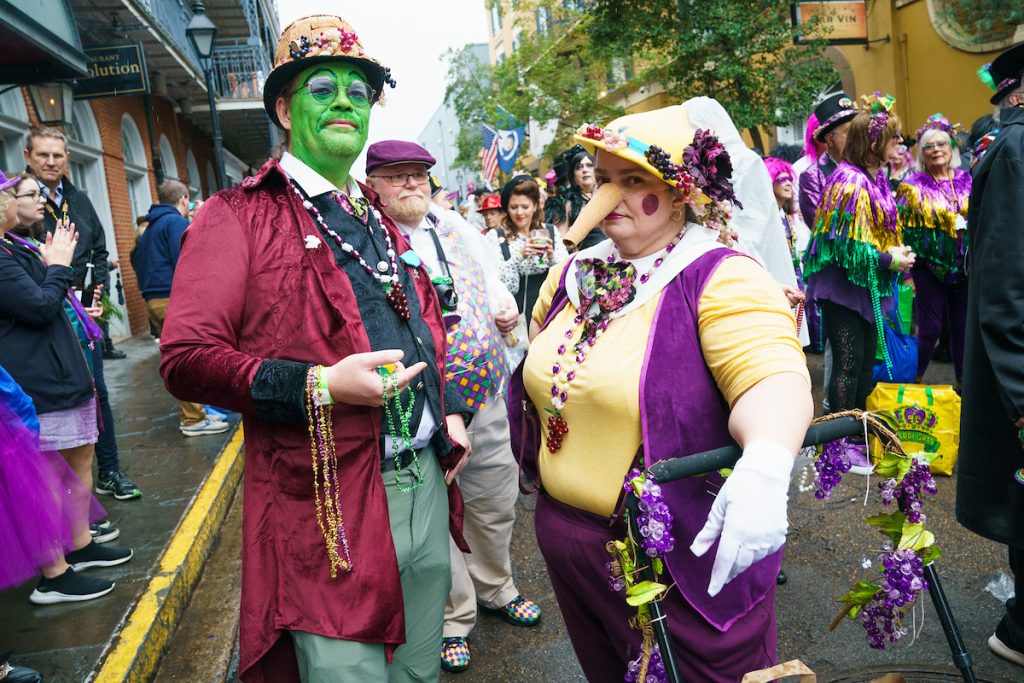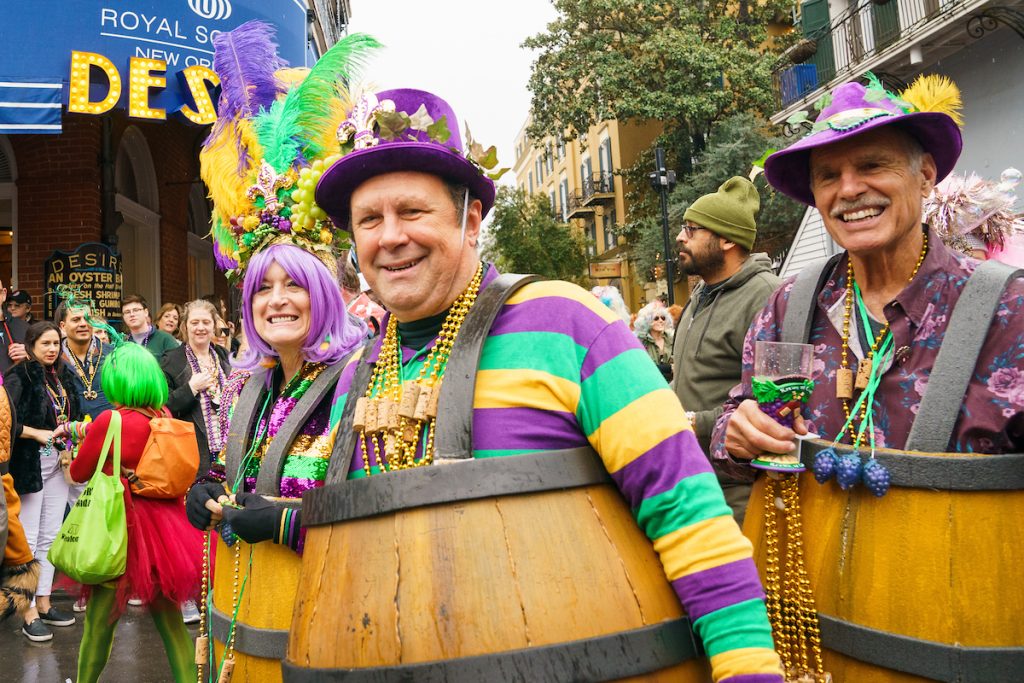 The parade's Grand Marshal is a different vintner ever year, and the krewe stops in front of selected hotel restaurants for toasts.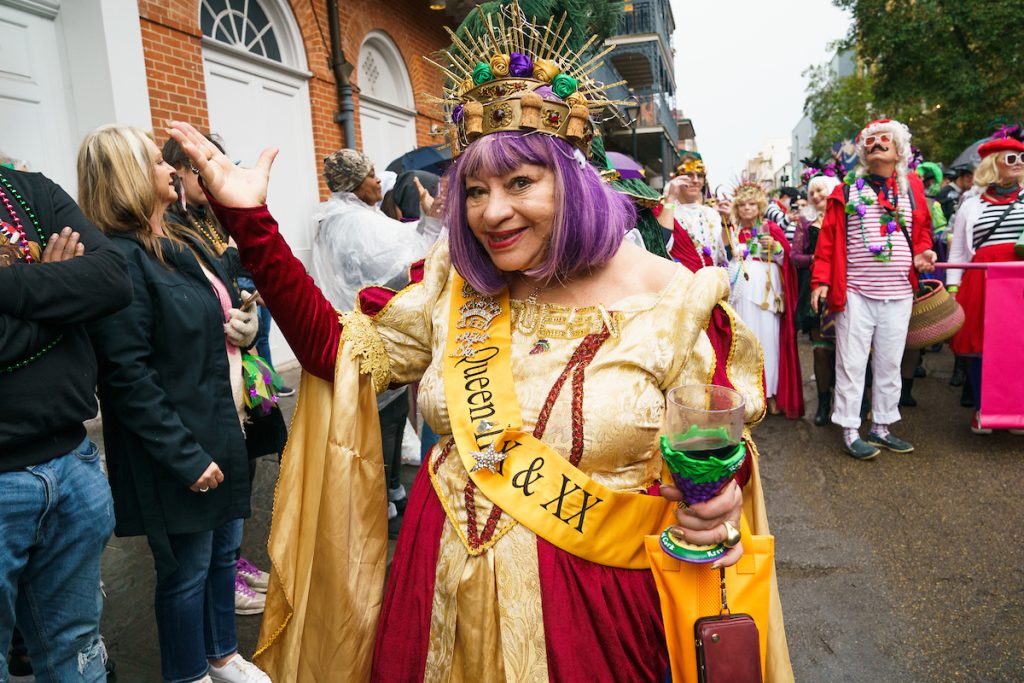 A special treat was when the George Washington Carver marching band stopped and performed outside the Royal Senesta Hotel on Bourbon Street.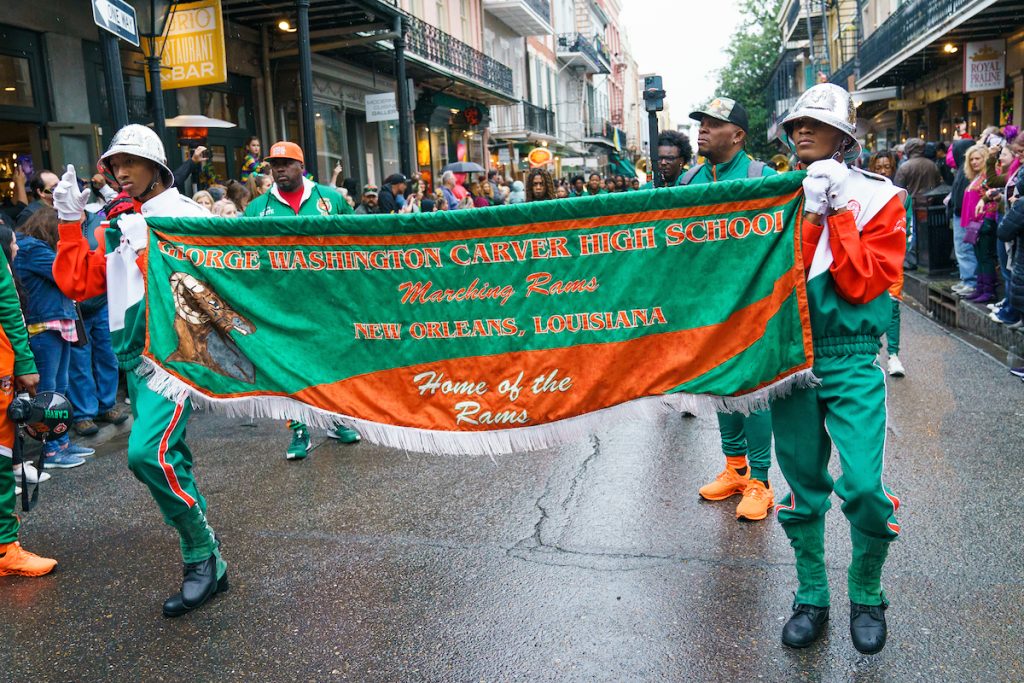 After the procession ends, the wine continues to flow at the "King and Queen Libation Ball."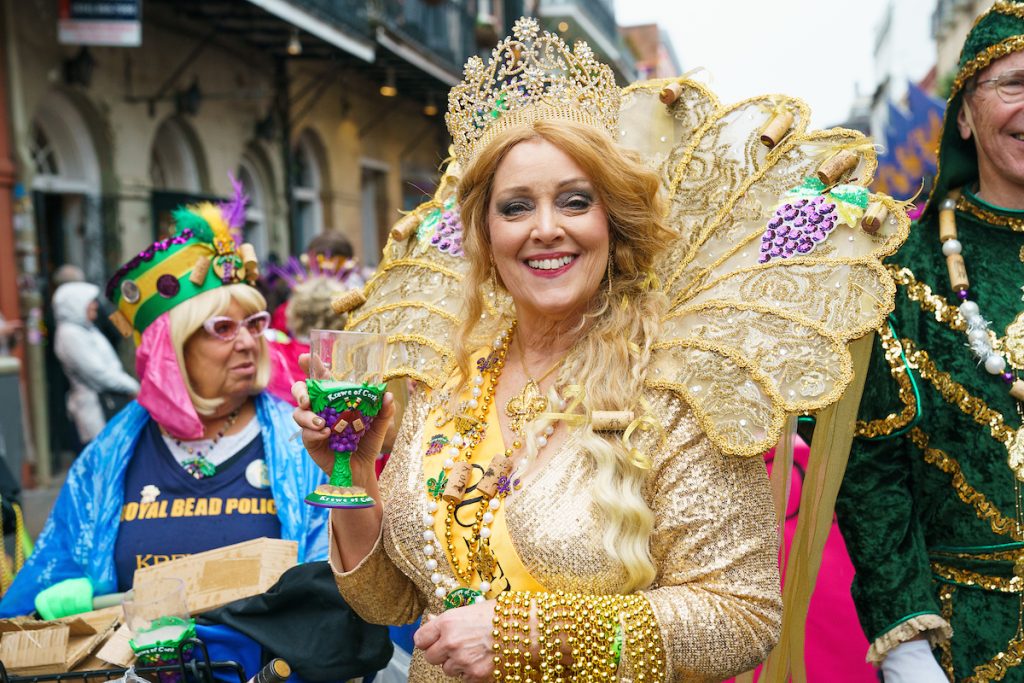 In addition to the parade, krewe members gather on the first Friday of each month at area restaurants for T.G.I.C.D. (Thank Goodness It's Cork Day.)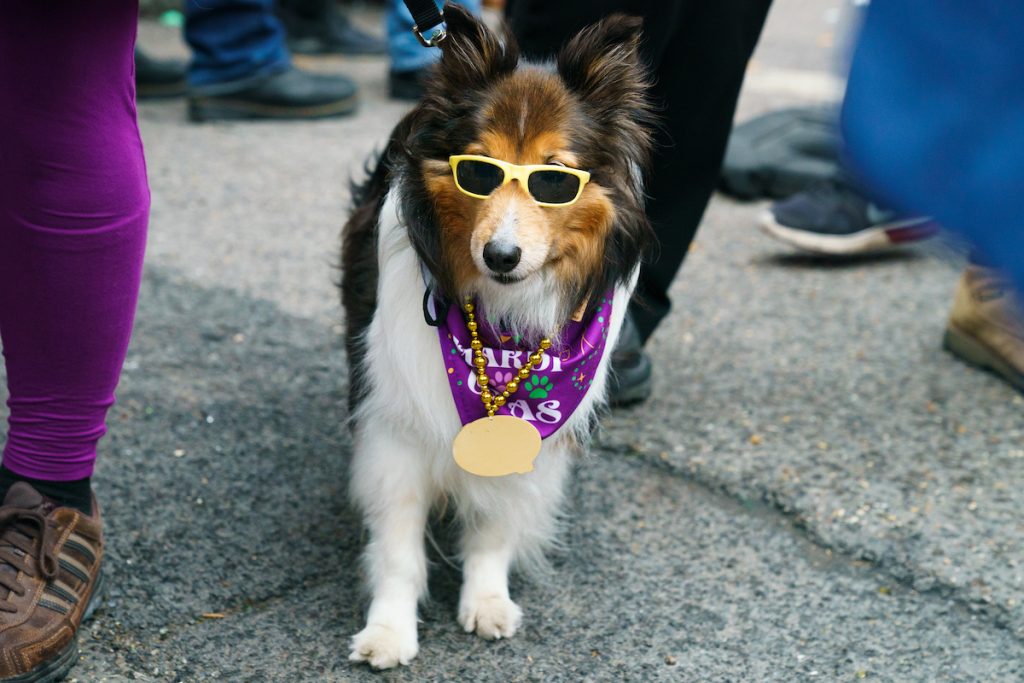 They also participate in the New Orleans Wine and Food Experience Royal Street Stroll, and enjoy wine dinners and other special occasions, such as road trips and wine tastings.