The Krewe of Hermes paraded the Uptown New Orleans parade route on Friday night.
This year the parade had 32 floats full of riders tossing throws with various greek themes. The 2023 Krewe of Hermes parade theme is "The Apocalypse."
Floats could be seen with the Apocalypse theme depicting characters from Heaven and Hell as well as false prophets.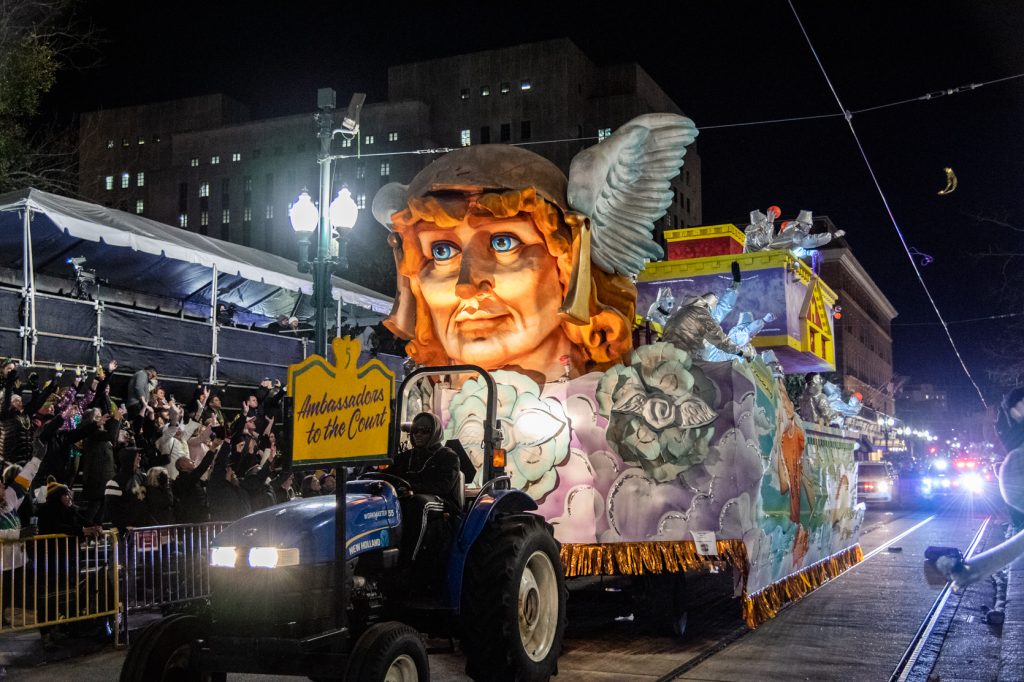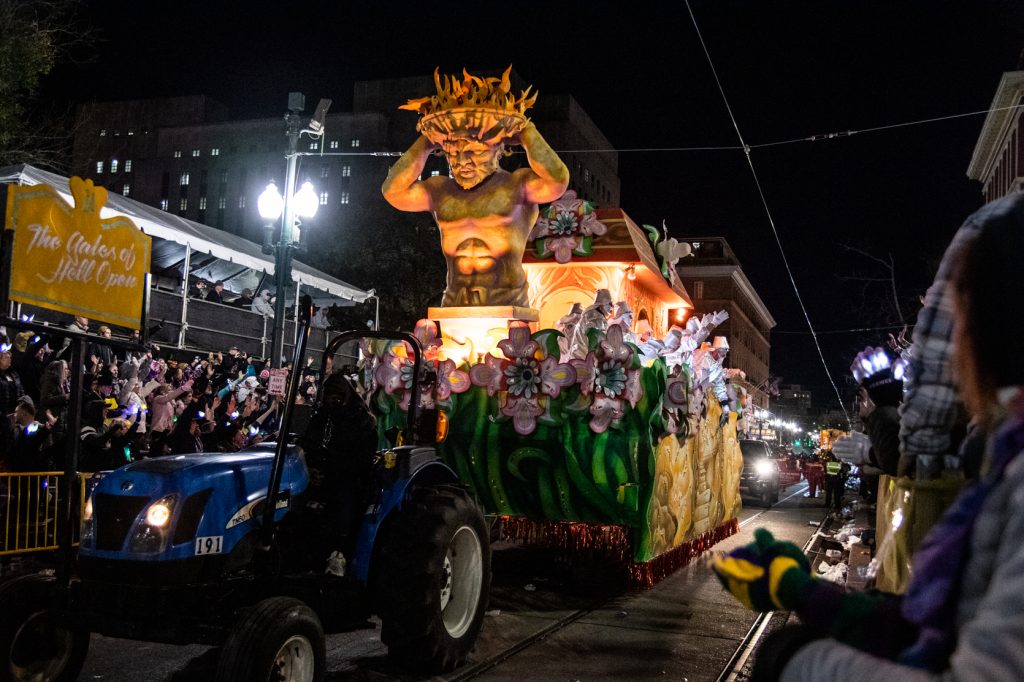 Cold temperatures in New Orleans did not keep crowds from gathering on Napoleon and St. Charles streets in the city to see the parade floats pass by.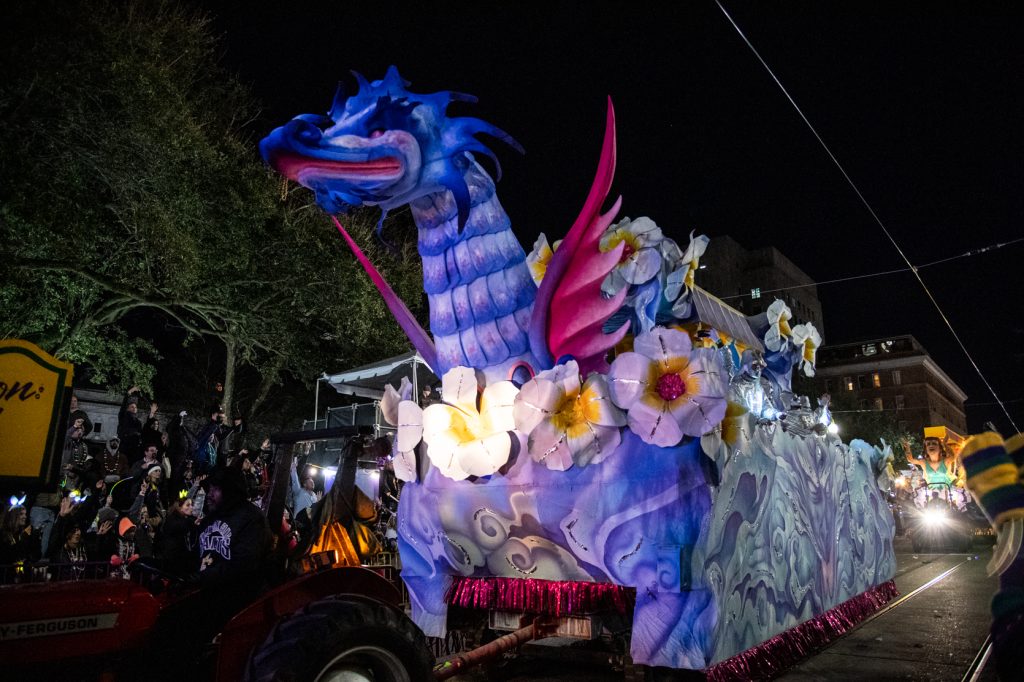 In 1937, while America suffered through the Great Depression, a group of New Orleans businessman met to come up with a uniquely New Orleans' solution to the city's widespread woes: they decided to throw a party.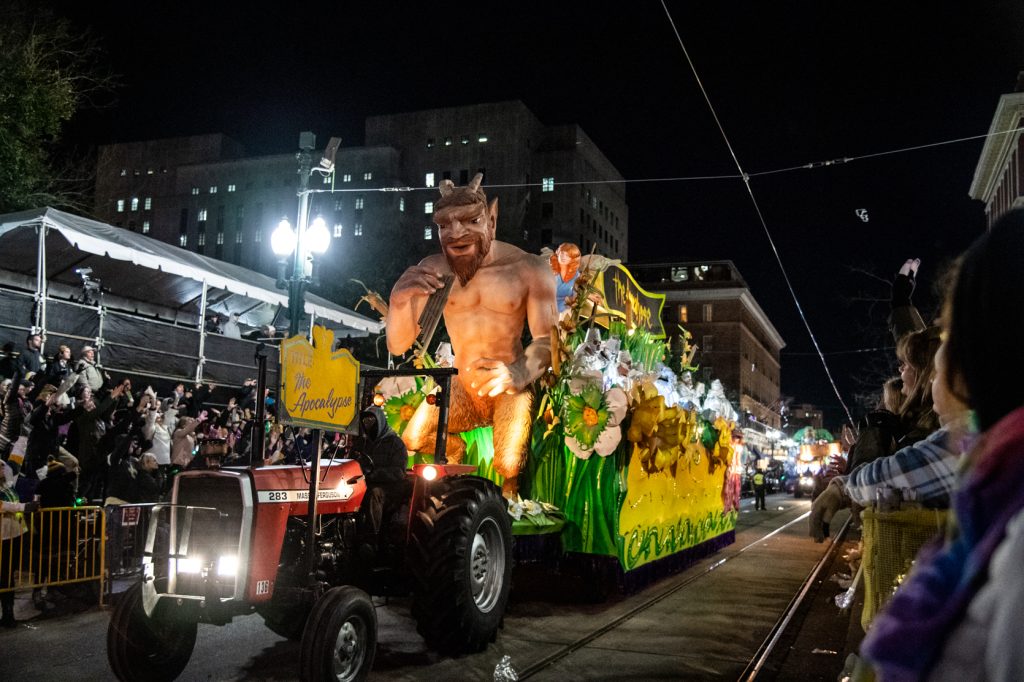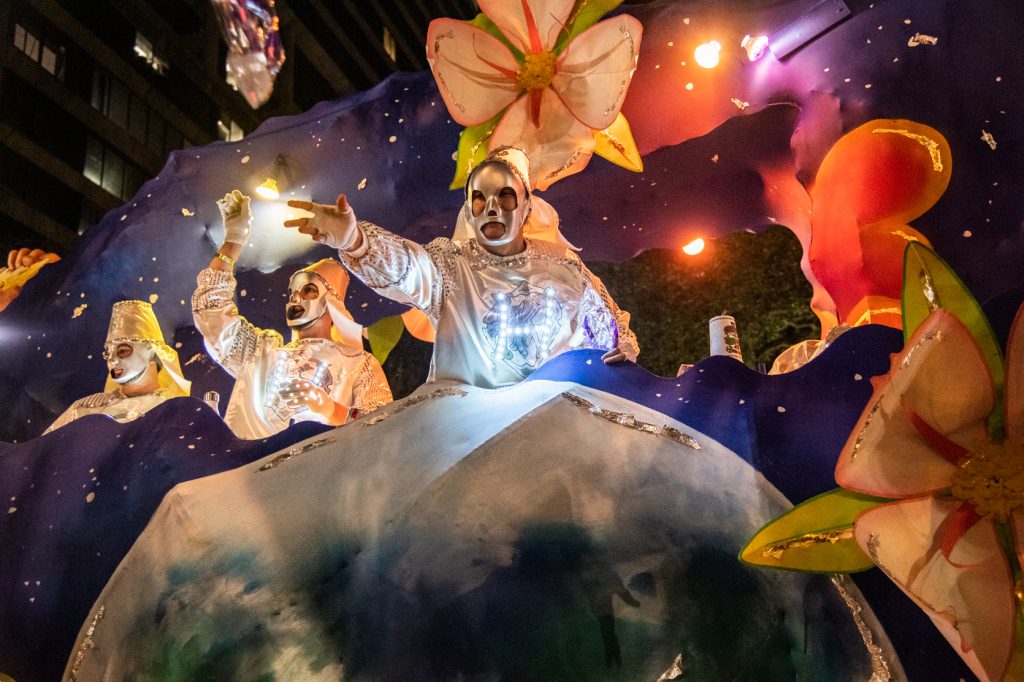 Years later, after Hurricane Katrina, the krewe solved their problems the same way. Refusing to let the storm stop them, Hermes was one of the first Carnival Clubs to re-organize after the storm. Each year Hermes is one of the main parades that bring people out on Friday night of the second carnival weekend in the crescent city.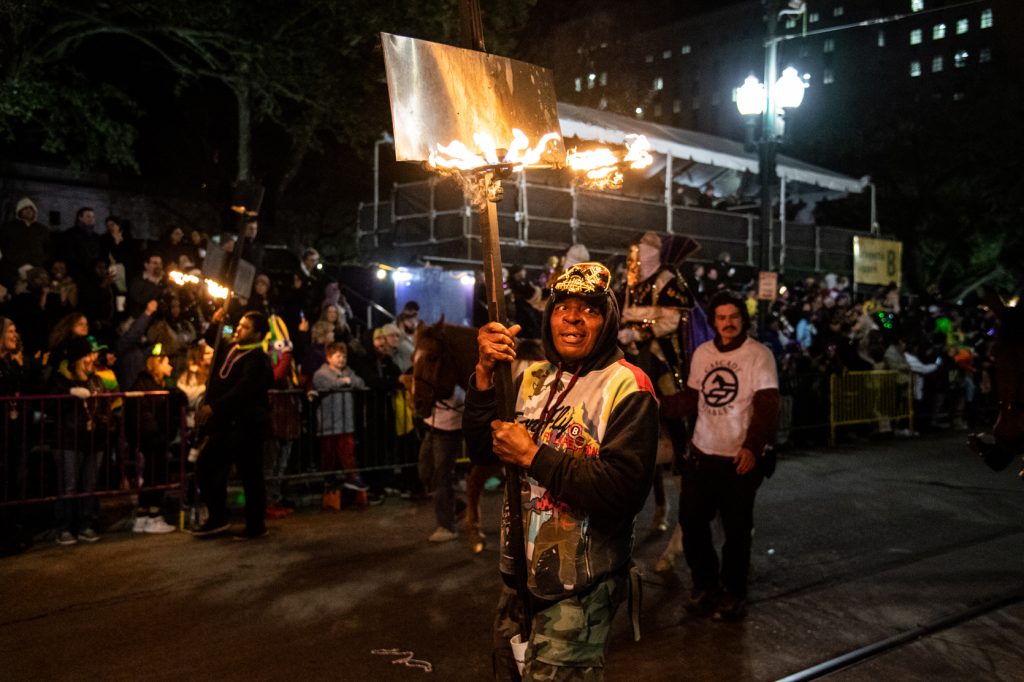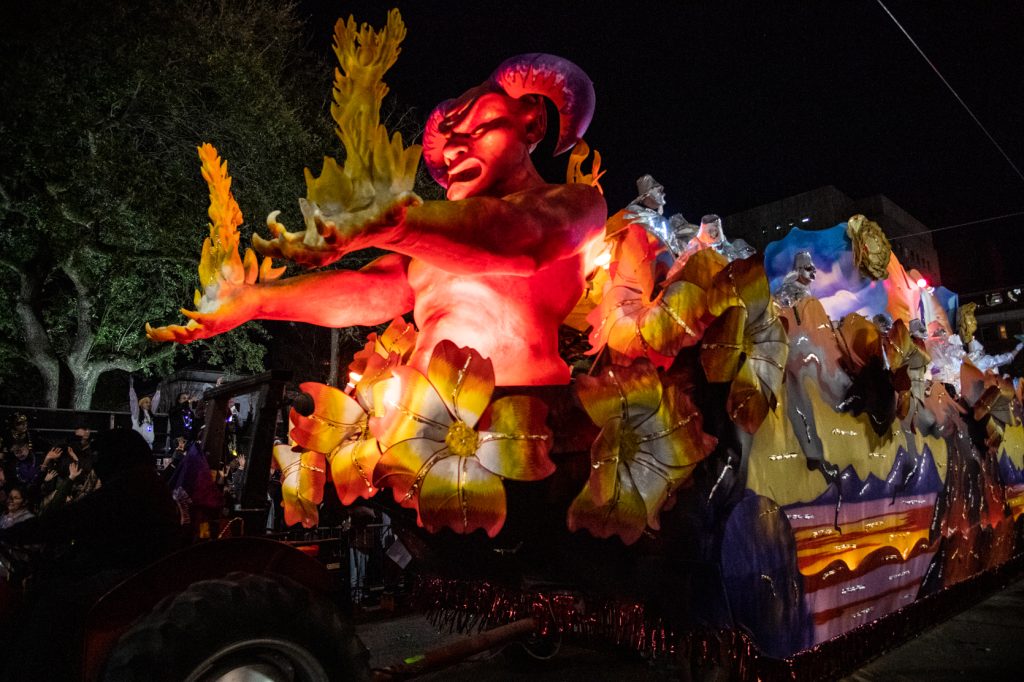 The Knights of Hermes takes their name from the Greek winged courier of the gods. Their inaugural parade in 1938 was the first to use neon lighting for its floats.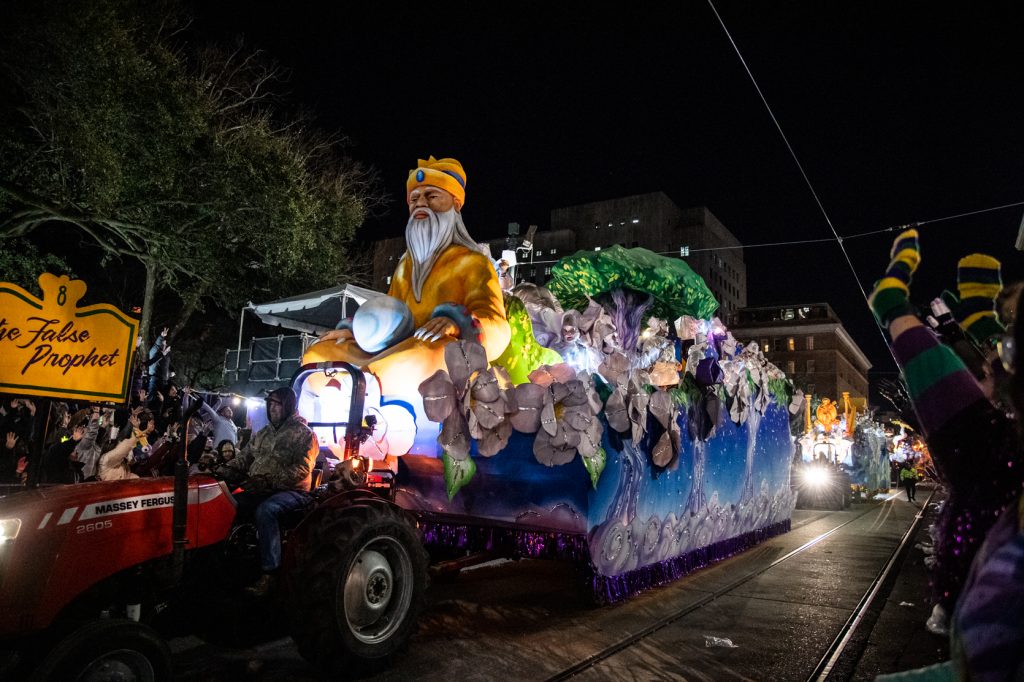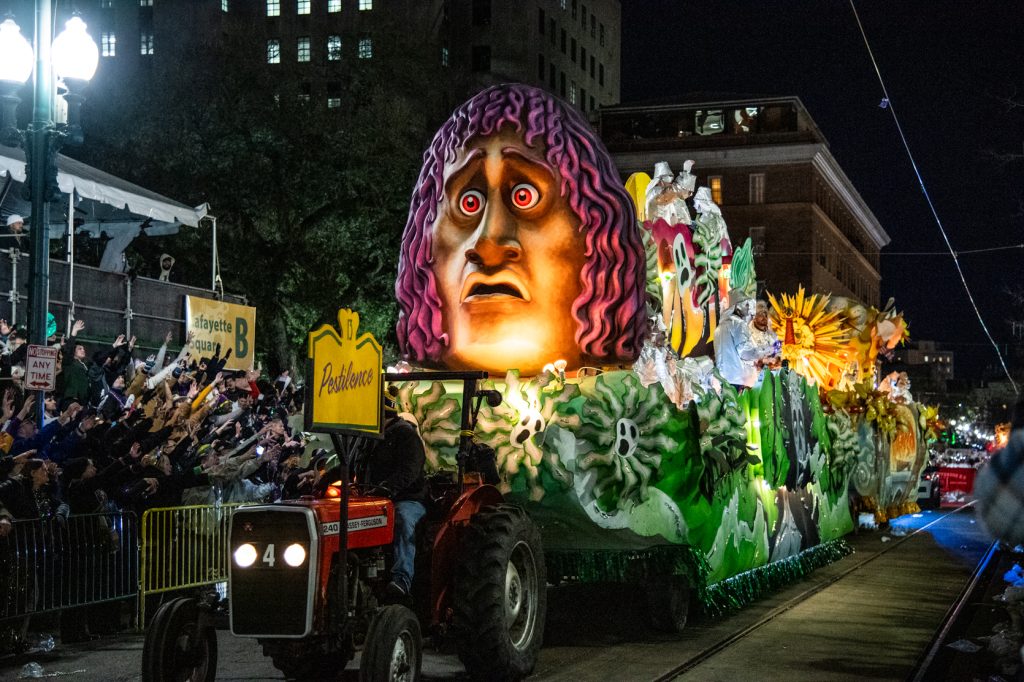 The Krewe of Hermes parades through Uptown with over 700 male riders. The Hermes' captain leads the procession in full regalia on a white horse every year.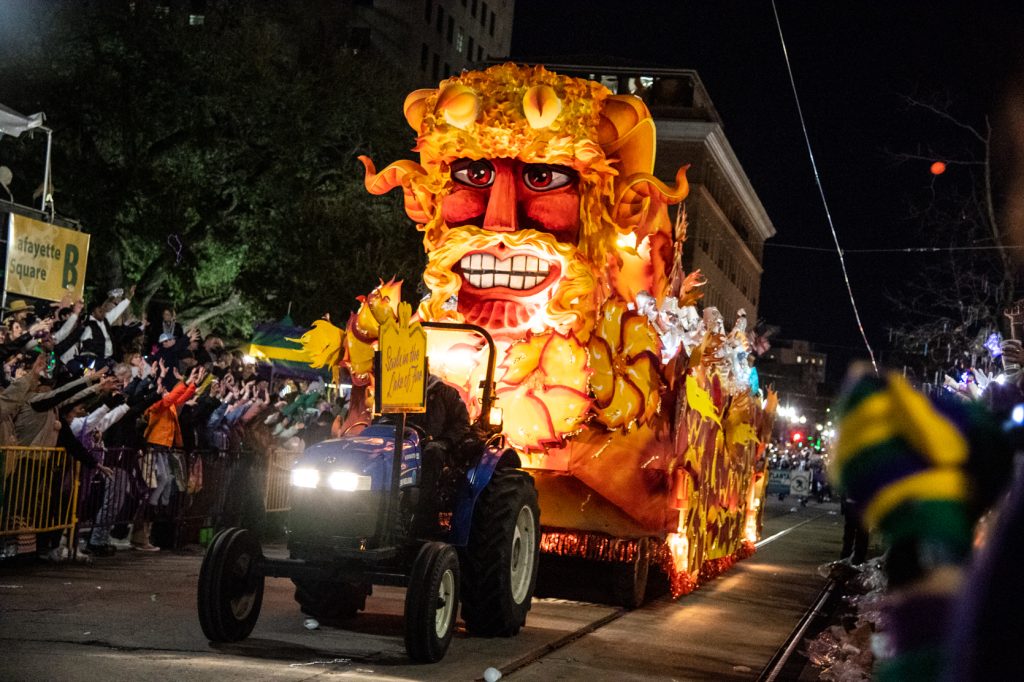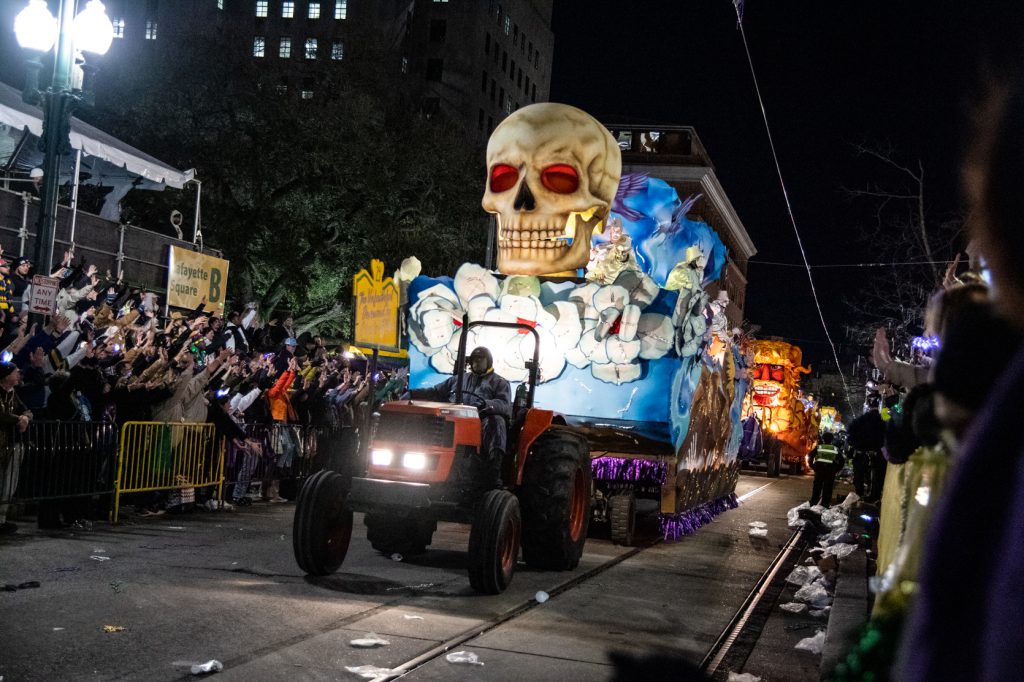 All Hail Hermes! Our Mardi Gras Coverage will continue all week at The Travel Addict.