Immediately following the Greasing of the Poles at the Royal Sonesta, the Krewe of Bosom Buddies kicked off their walk through the French Quarter at the corner of St. Louis and Bourbon Street. Crowds lined up along both sides of the famous street to enjoy a day of walking parades in the beautiful sunshine.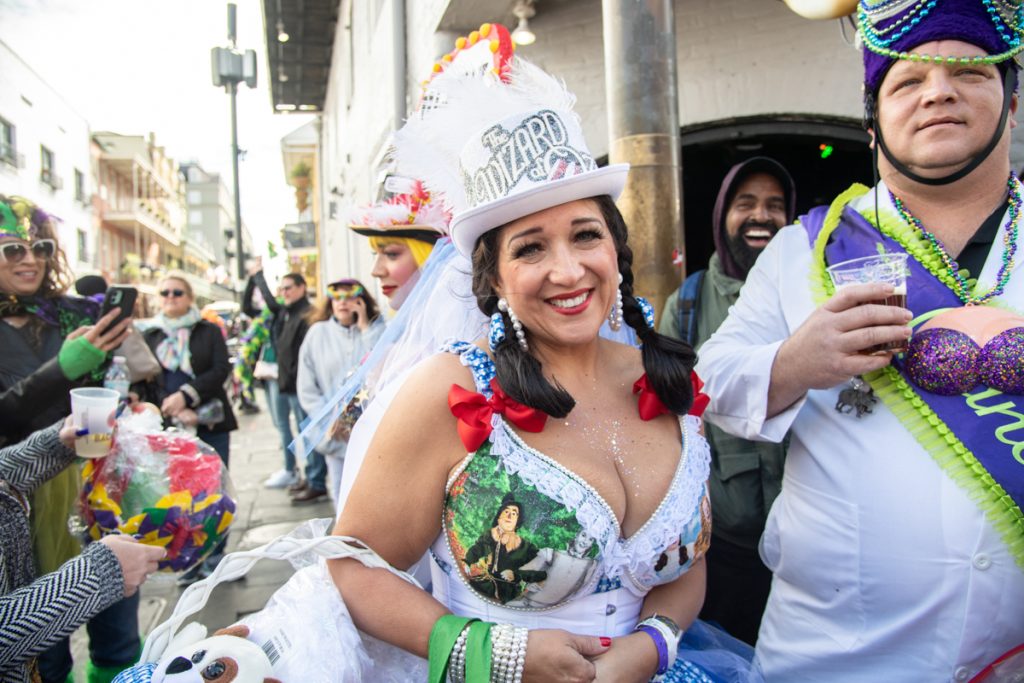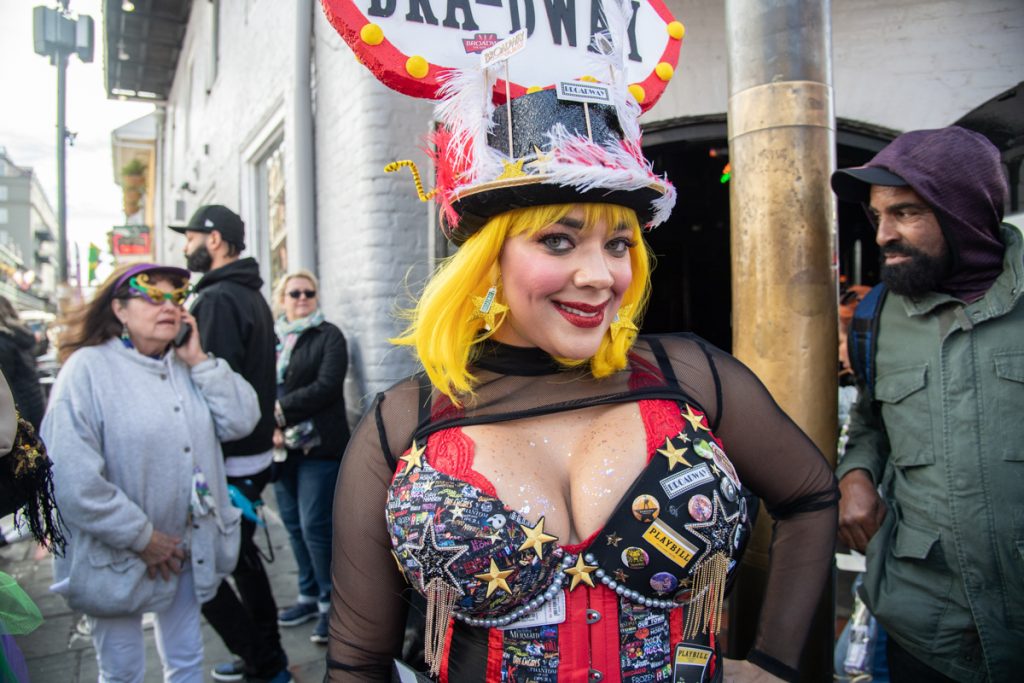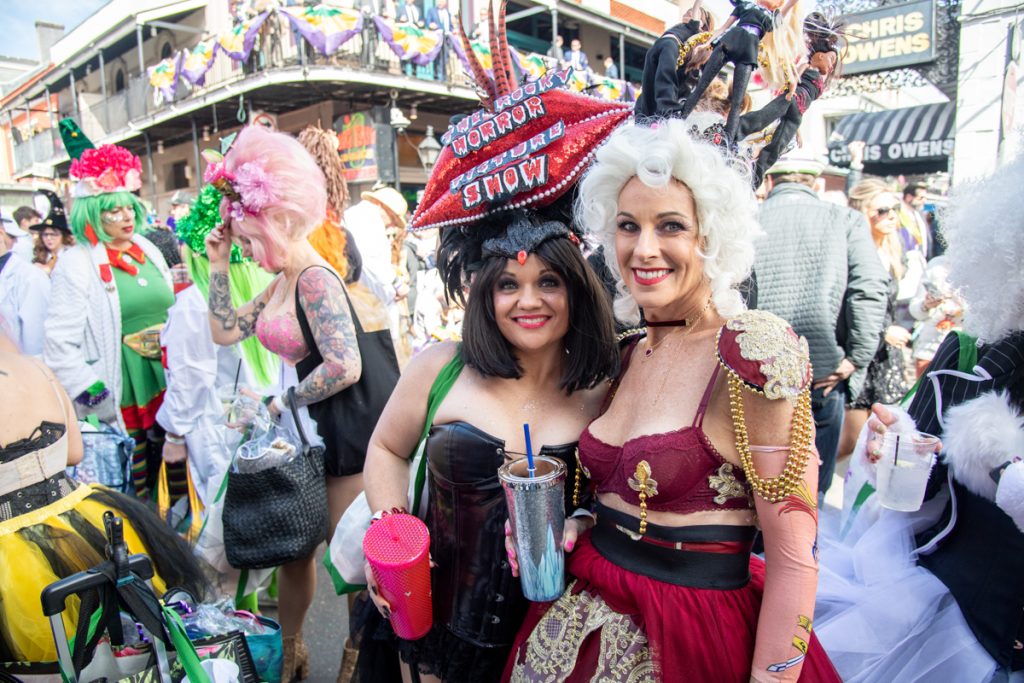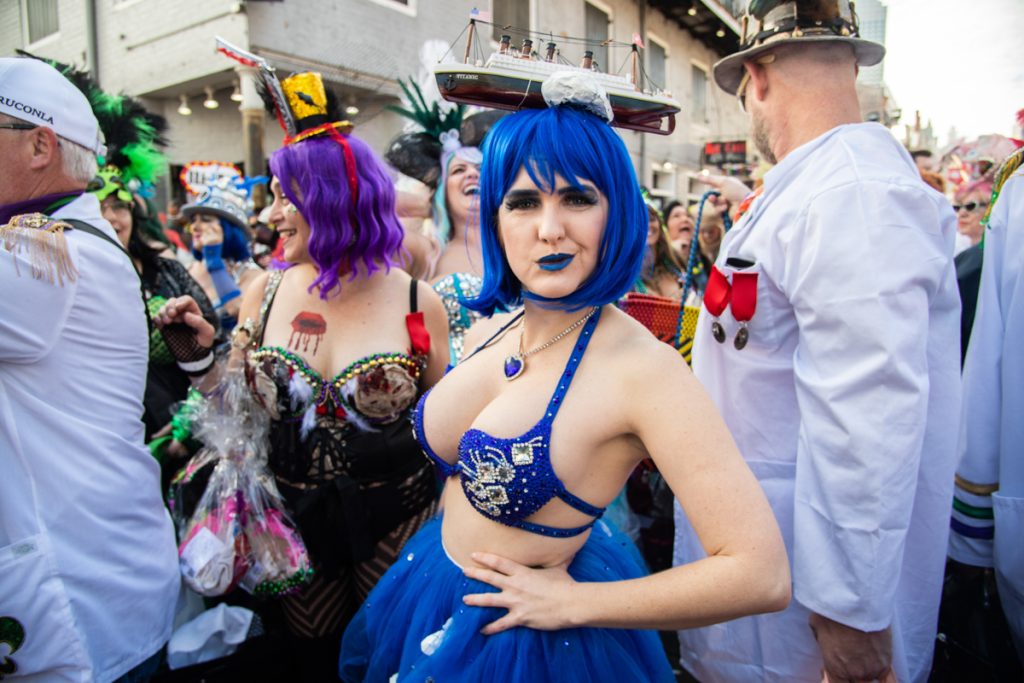 The Krewe of Bosom Buddies & Breast Friends is a walking krewe that parades in the French Quarter on the Friday before Mardi Gras each year.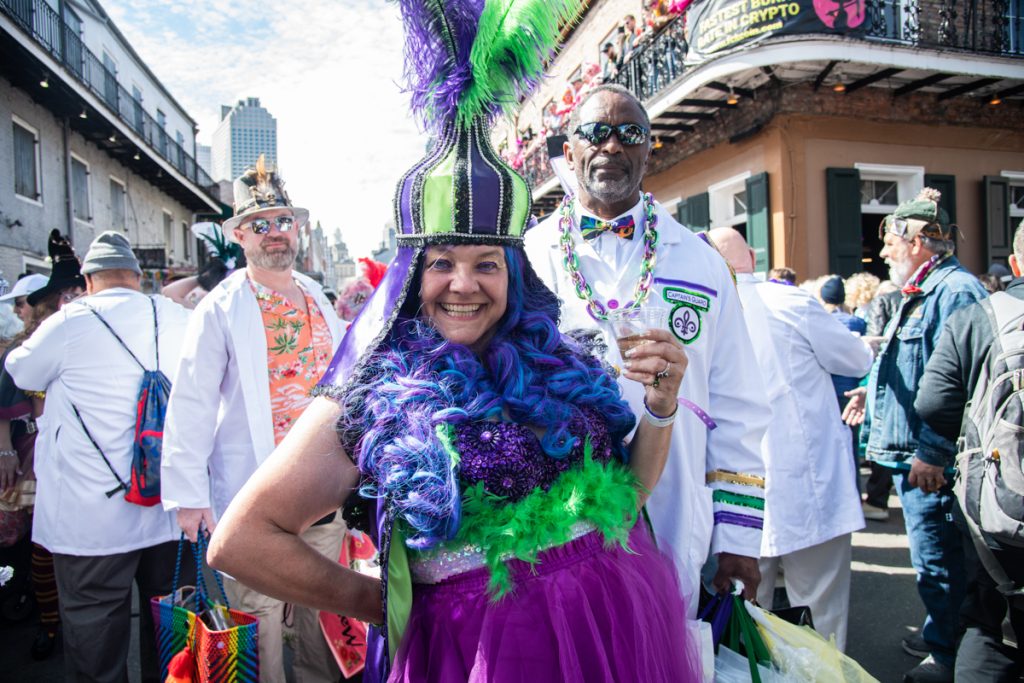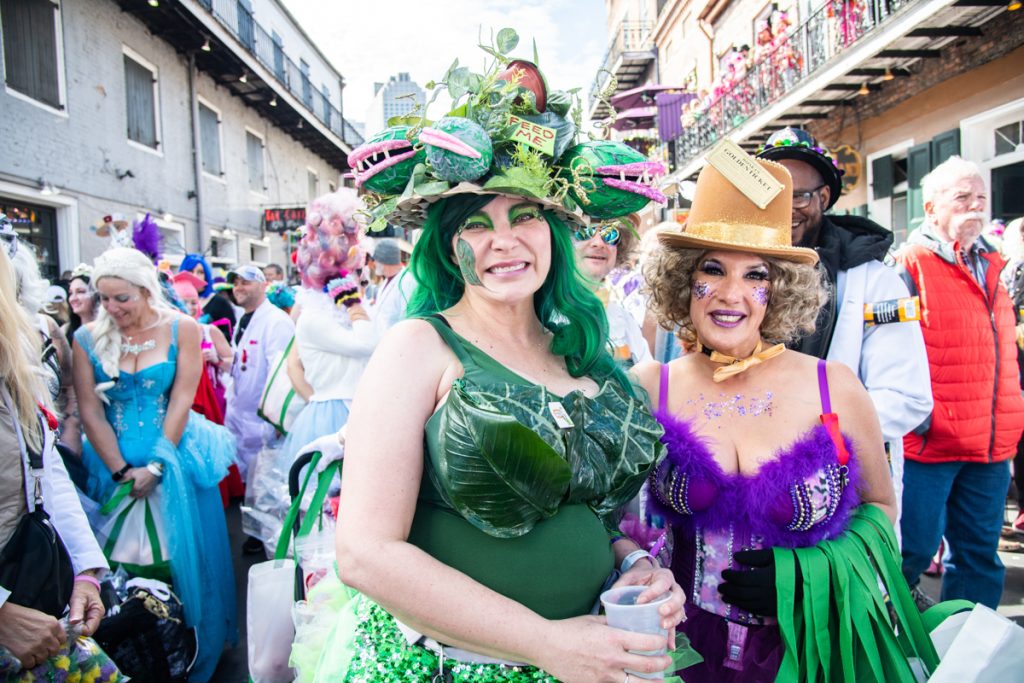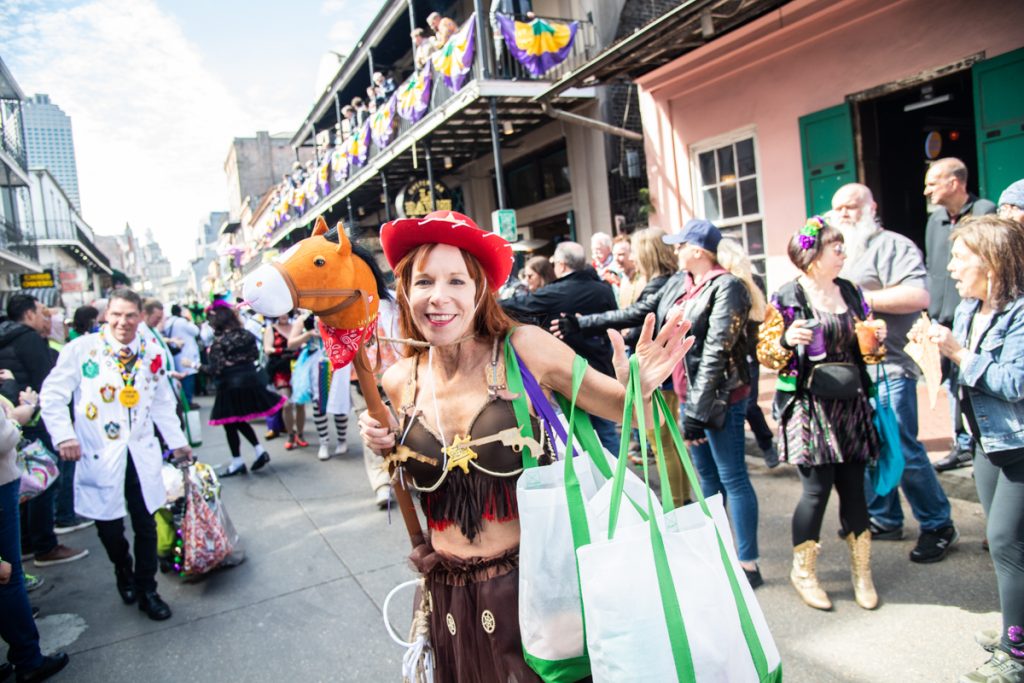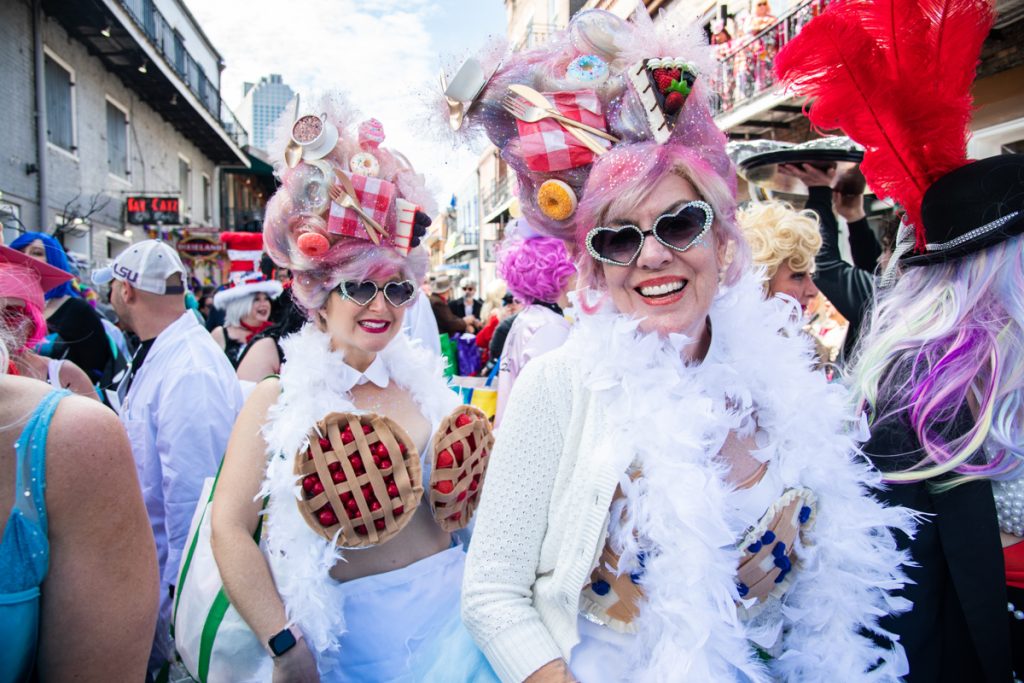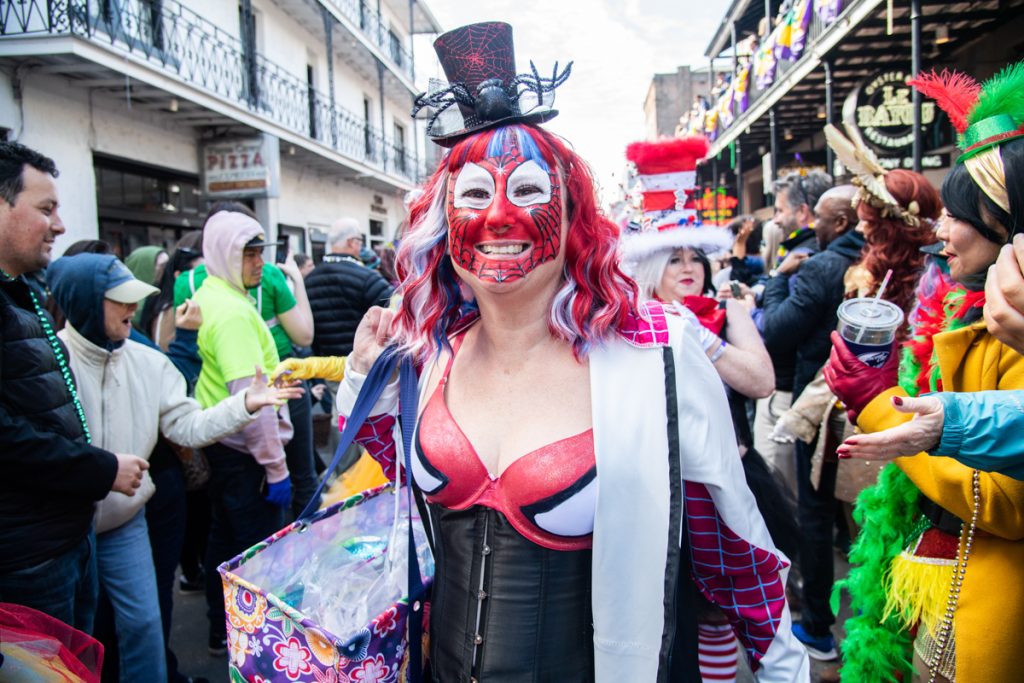 Founded in 2013, they set out to create "a laid-back, inexpensive, fun, colorful and fearless walking krewe full of fabulous women and the men who support them."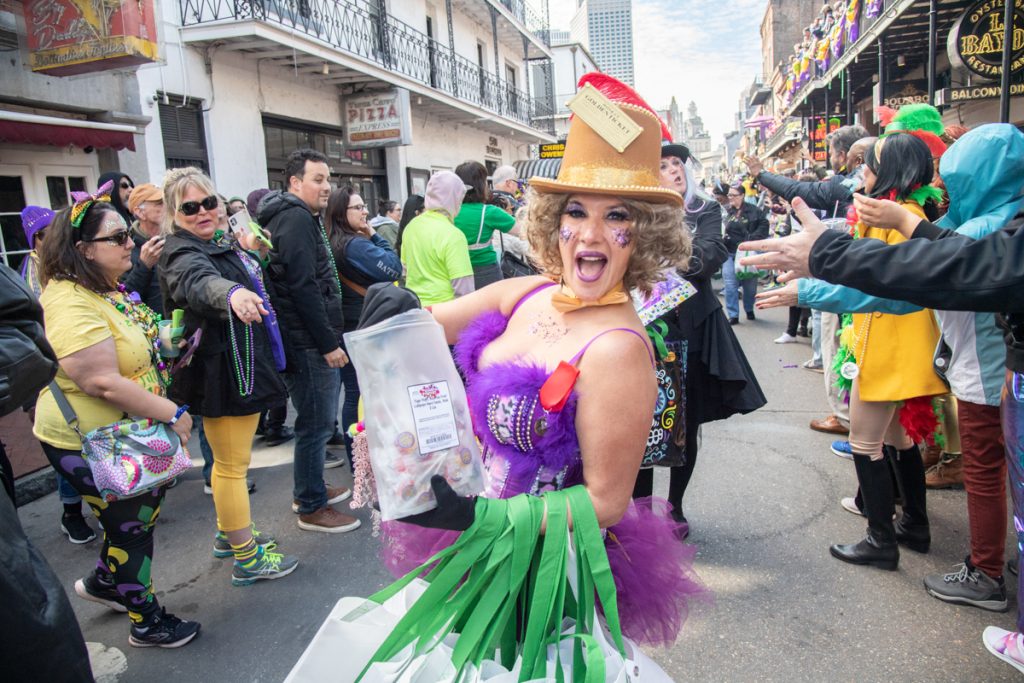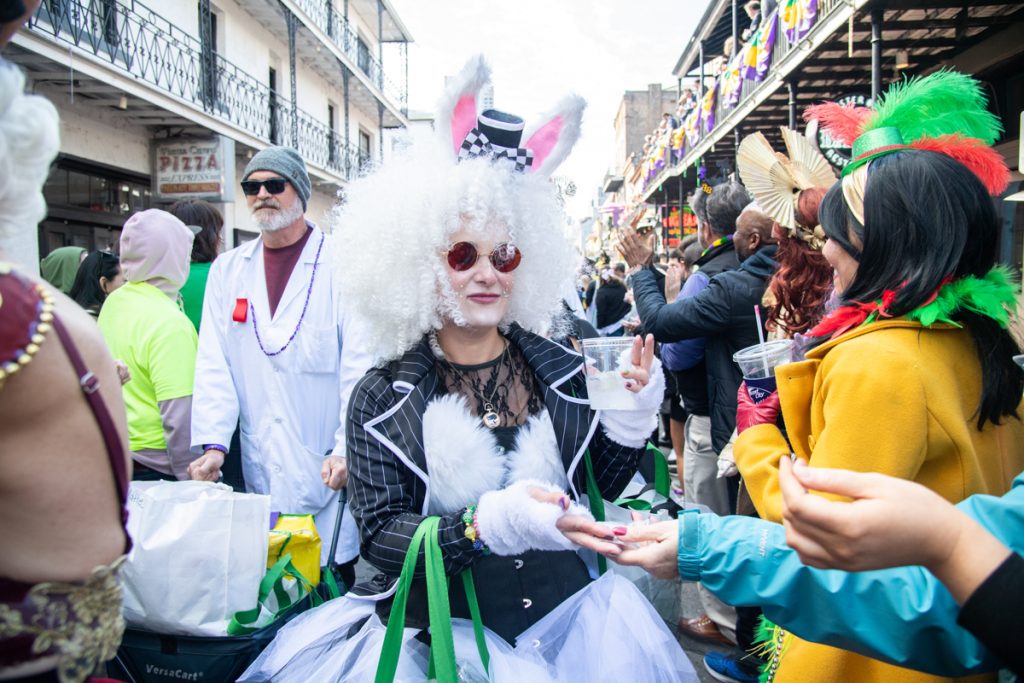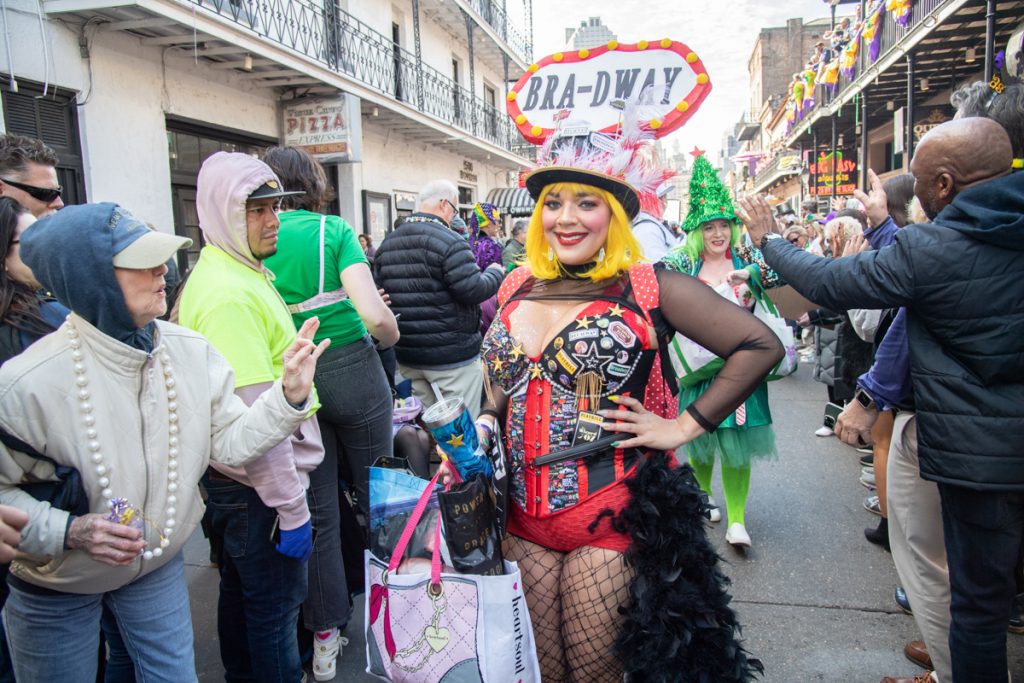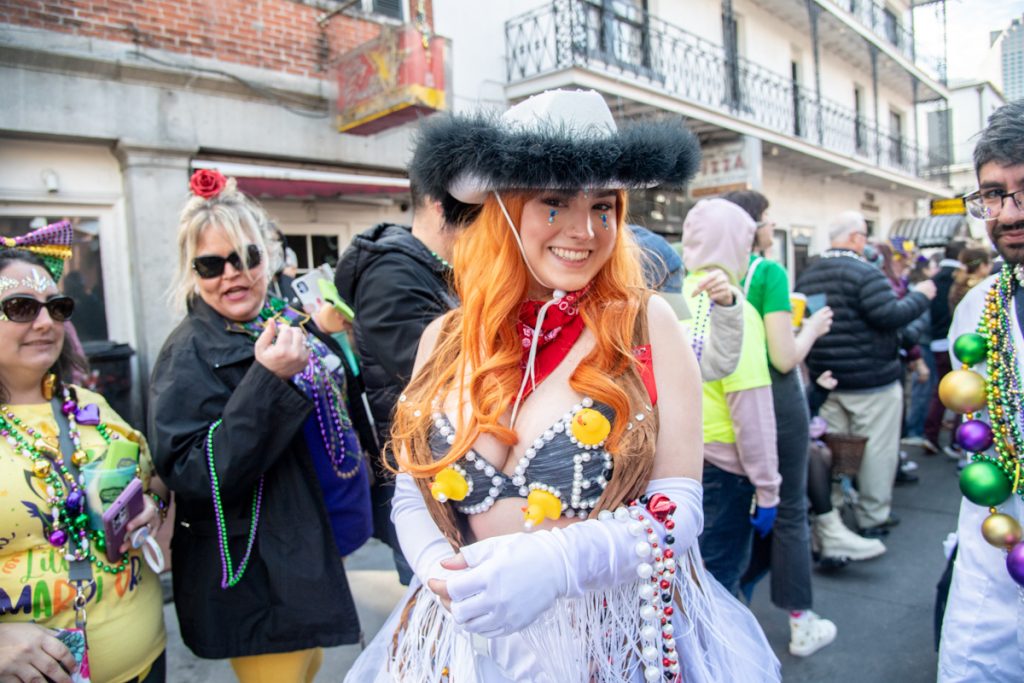 Every year, the krewe dresses colorfully in tutus, beautufully decorated bras and head pieces that reflect that year's theme. Their signature throws are hand-decorated bras.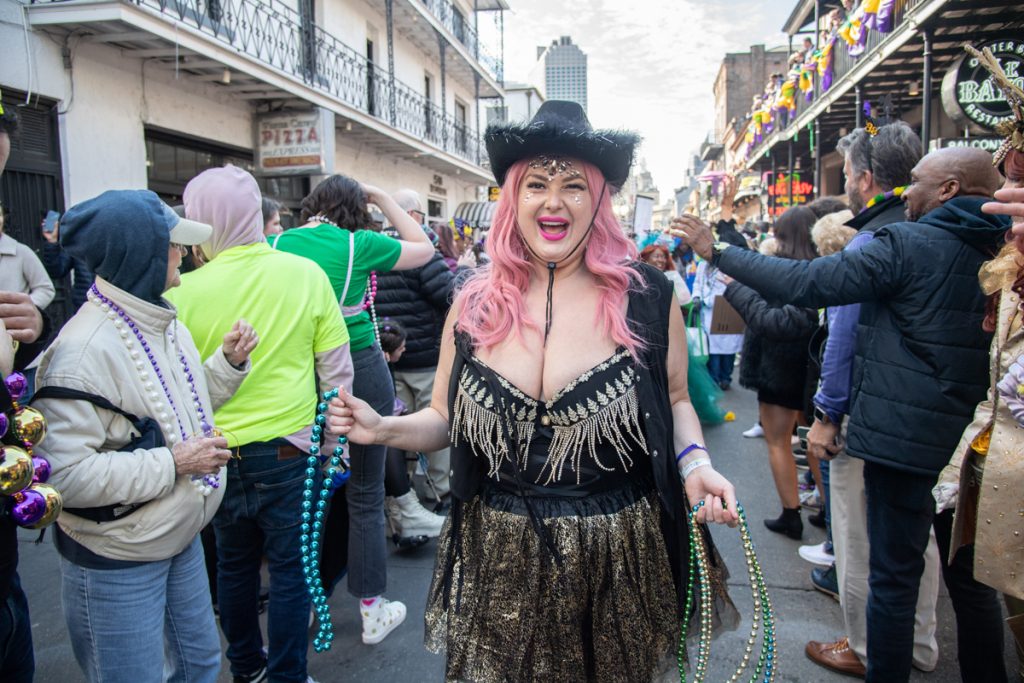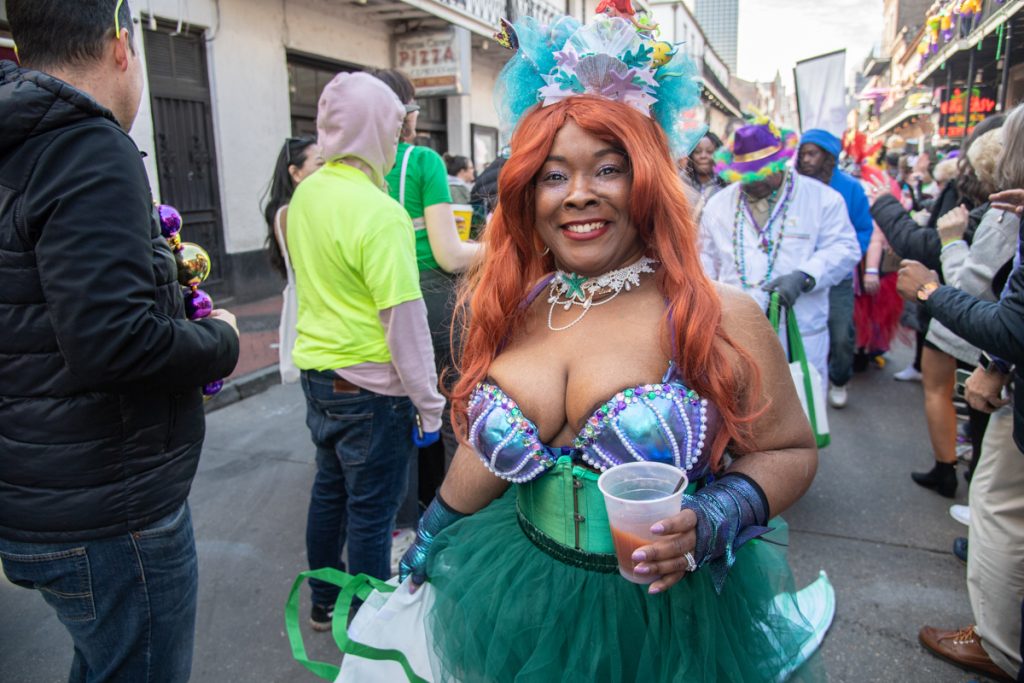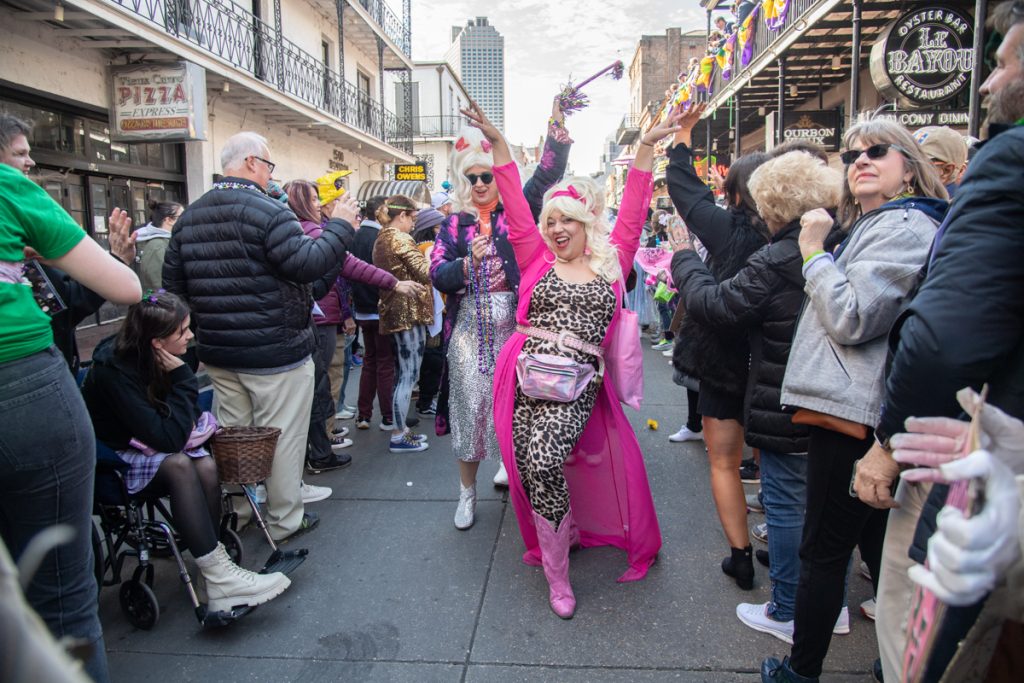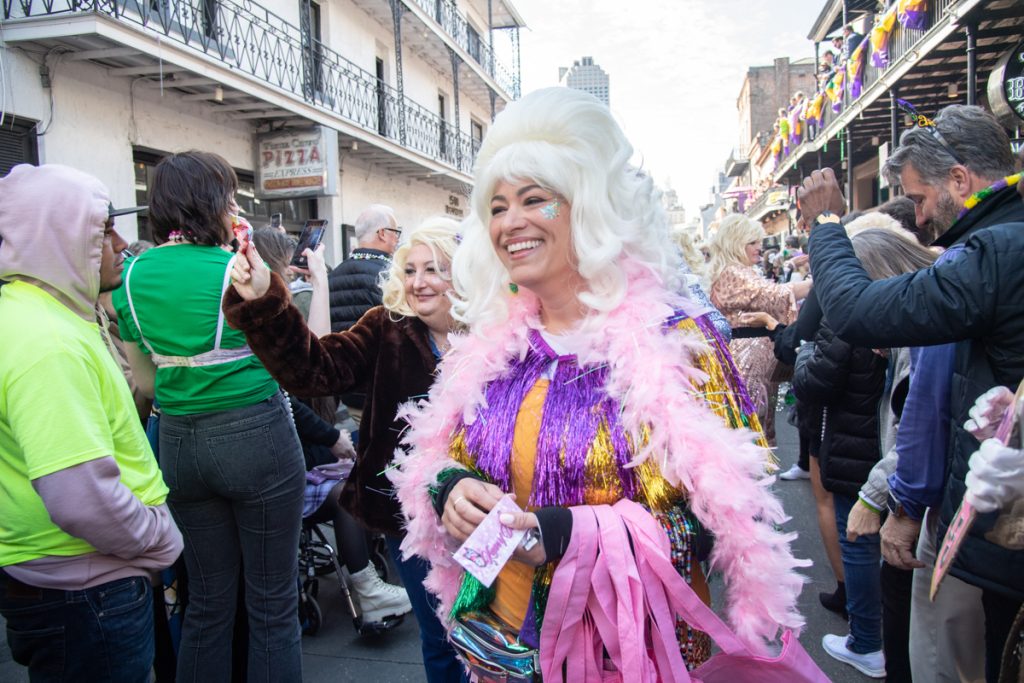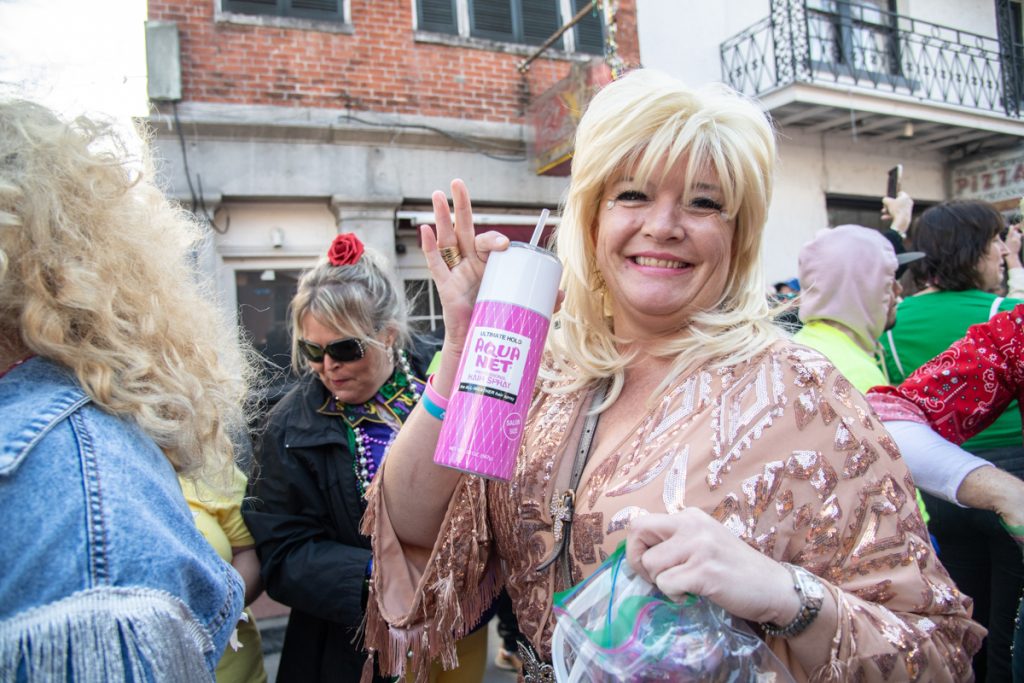 In the most fitting addition to the Bosom Buddies parade, the Krewe of Dolly joined in on the fun. Krewe of Dolly is a krewe dedicated to everything Dolly Pardon, the Queen of everything. Some Willie Nelson's even paraded alongside the Dolly's.