As you plan your travels, you might also be on the lookout for a great accommodation deal at your destination. That's a good thing, since finding budget-friendly accommodation is a big part of the travel experience. 
What's more, it lets you stretch your travel budget and channel more resources towards exploring and experiencing the destination. But not everyone has a truckload of cash, so we'd imagine frugality is the watchword for most here.  
But in today's world, where can you score a deal on accommodation options? Hotel booking platforms have totally changed the way we search for such services. However, with the numerous platforms available, it can get overwhelming pretty quickly, as you try to navigate through them all and find the best deals that align with your budget and preferences.
Not to worry, we're here to simplify your search for cheap accommodation by presenting a comprehensive list of five of the most budget-friendly hotel booking websites to consider in 2023. We've come about our picks based on their reputation, user-friendliness, extensive options, and competitive pricing. Let's get started.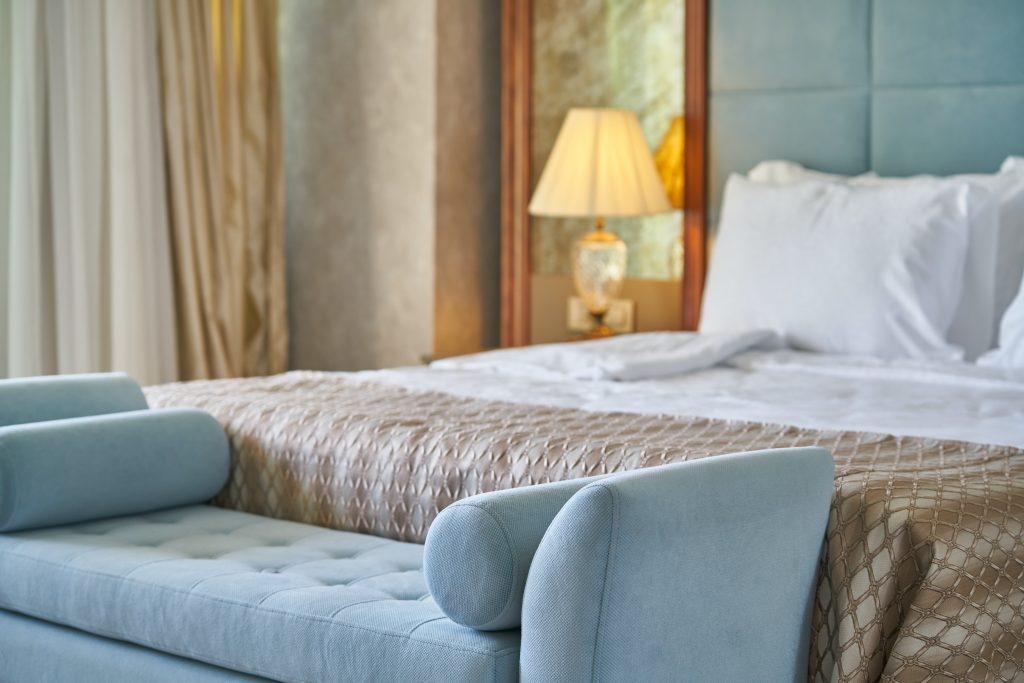 Five Budget-Friendly Hotel Booking Websites
#1.  Kayak
We kick things off with Kayak.com. Kayak is a powerful travel tool that distinguishes itself as a metasearch engine rather than a proper Online Travel Agency (OTA). Kayak scours the internet to gather juicy travel deals and present them to users in one consolidated platform. 
That immediately sets it apart from OTAs, which primarily offer their own inventory of accommodations.
A standout feature of Kayak is its impressive array of filters that users can find conveniently located on the left-hand side of the screen. They assist users to refine their search results based on specific preferences such as price range, star rating, amenities, and more.
But that's not all: There's a map feature on Kayak, which takes the user experience a notch higher. You'll find it on the upper left-hand side of the search results page. The map provides a visual representation of the destination city, with the locations of various hotels, popular areas for dining, sightseeing, shopping, and nightlife. 
By clicking on each hotel dot on the map, users can access detailed information about the property, including price comparisons across different websites.
To further streamline the search process, Kayak offers a price slider tool that empowers users to narrow down their options to specifically inexpensive accommodations. By adjusting the price slider, travelers can set their preferred price range, ensuring that they only view affordable hotel options that align with their budget.
#2. Expedia
Expedia is unique from other travel booking websites due to its exclusive rewards program, which adds an extra layer of benefits for users. You can join the Expedia rewards program for free, and save up to 10% or even more on your travel expenses subsequently. 
Members get to accumulate points through their bookings and subsequently redeem them for flights, hotels, car rentals, cruises, activities, and vacation packages.
It's a shame the rewards prgram doesn't cover rates for flights. Still, it excels when it comes to hotel bookings. Expedia offers a notably higher earn rate for hotel reservations, making it an enticing option for travelers seeking to maximize their rewards potential. By booking accommodations through Expedia, members can accumulate points at a more favorable rate compared to flights.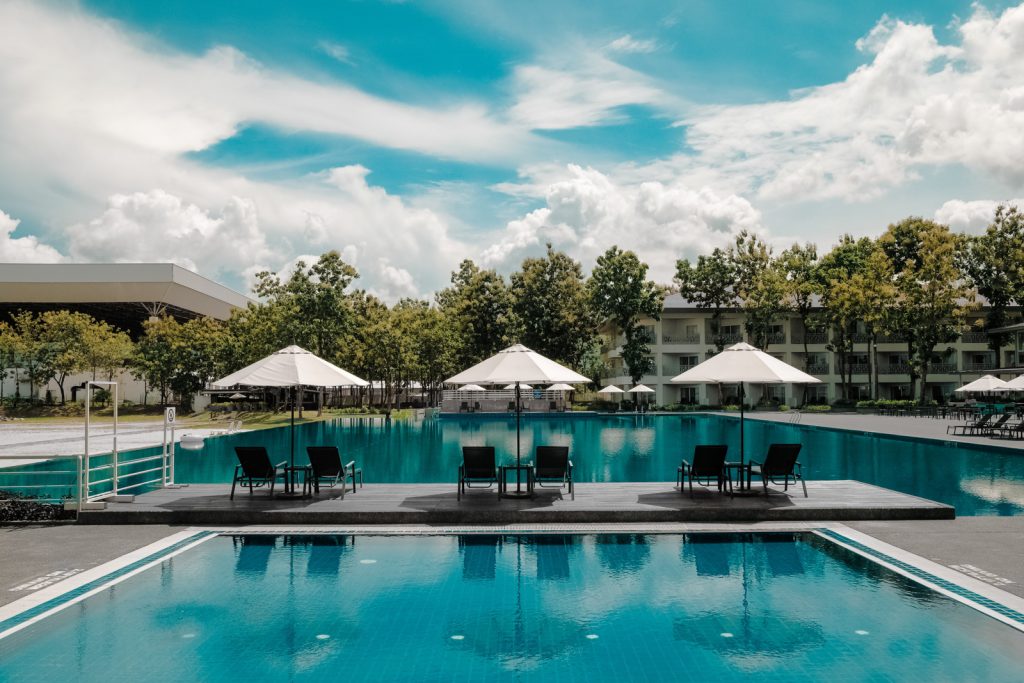 #3. Momondo
Momondo is a highly accessible and user-friendly travel metasearch engine designed to simplify the process of finding the most favorable prices on budget-friendly hotels. By extensively scanning numerous other websites, Momondo efficiently organizes and presents an array of deals, ensuring you have all the relevant options at your disposal. 
Once you've identified a suitable deal on Momondo, the platform seamlessly puts you through to a trusted booking website, such as an online travel agency or the official website of a hotel, where you can finalize your reservation.
It's important to note that while Momondo facilitates the search and selection process, actual bookings are exclusively made on the partner websites rather than on Momondo's own platform.
For all the pros going for Momondo, you might want to note that the platform doesn't have a loyalty program. It's not that we expect it to have that anyway, since it's a search aggregator rather than a proper hotel booking website.
#4. Booking.com 
If you're looking for an effortless means to make accommodation reservations, Booking.com is a user-friendly website to consider. The platform supports accommodations like hotels, hostels, bed and breakfasts, apartments, and vacation homes.
One standout feature of Booking.com is its low-price guarantee. It's quite commendable. Here's how it works: Should you come across a lower publicly advertised price for the same reservation (excluding member or special rates), Booking.com quickly refunds the price difference, provided it is brought to their attention up to 24 hours before your scheduled check-in. 
To be eligible for this guarantee, the competing offer must be accessible online and available for verification during Booking.com's assessment.
However, the platform's rewards program doesn't let you earn loyalty points. That's a bit of a letdown in our books.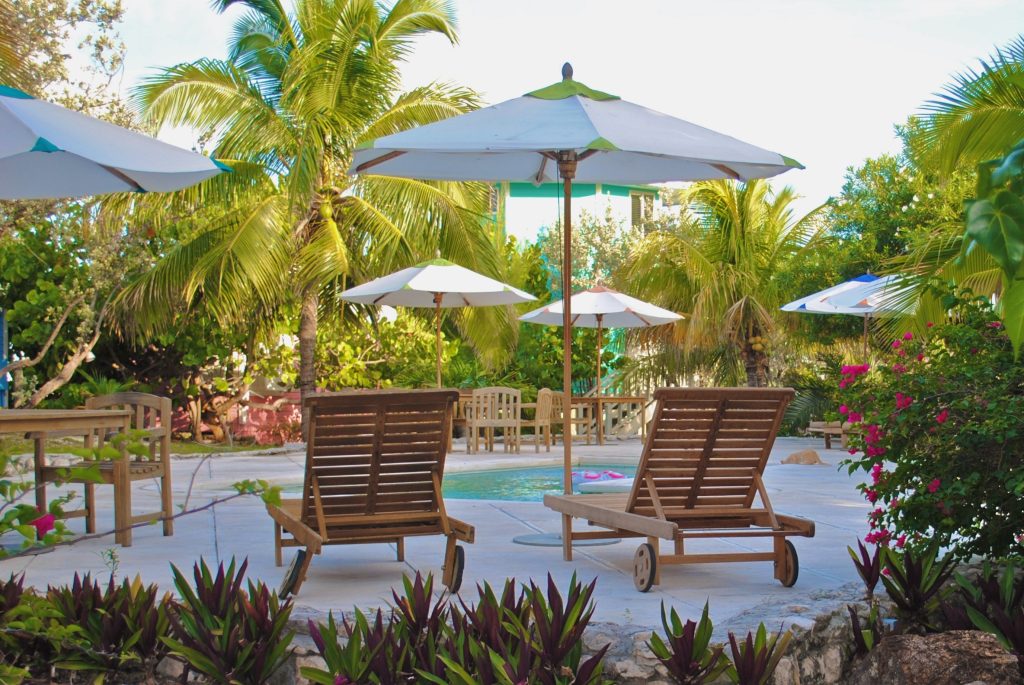 #5. Priceline
We know Priceline to be go-to platform for substantial discounts. And it's been at it for a while now, through its Express Deals. These unique bookings follow an "opaque" model, where specific details about the hotel remain undisclosed until the booking process gets finalized.
It's important to note that Express Deals require upfront payment and are typically nonrefundable and nontransferable. So, if your travel plans are subject to change or uncertainty, we'd advise that you stay away from this type of booking.
However, it's imperative to note that Express Deals still has its advantages, especially for VIP members. When making a reservation for a traditional hotel room via Priceline, if you happen to discover a better price within 24 hours of your initial booking, you are eligible for a refund of the price difference. 
This feature ensures that you can confidently secure the most competitive rates available when utilizing Priceline's standard booking option. Again, you won't be getting any loyalty points here. 
Wrapping Up
While on a search for a budget-friendly accommodation for your next trip, we understand how easy it is to get lost in the myriad of deal hunting sites and platforms. But not to worry: we've done the hard work, so you don't have to. 
We've distilled some of the best hotel booking sites you can currently find. Expedia stands out for its comprehensive search options and vast inventory. Hotels.com, on the other hand, offers a straightforward platform with a price match guarantee.
The there's Momondo, the efficient travel metasearch engine and Booking.com, which particularly impresses with its user-friendly interface, low-price guarantee, and Genius discount for additional savings.
Overall, we trust that the list will give you better insights as you shop for the best hotel deals for your next vacation.