It is very possible for you to blow up all your travel budget trying to find good lodging.
There's always something enchanting about the luxuriousness of hotels. Everyone loves the nice views, cozy beds, light aesthetics, and lots more.
But, you should not forget that luxury comes with a price.
However, you can find cheaper hotel rooms (no matter your destination) without having to give up things like safety and cleanliness.
Reading further, we will guide you on how to find cheap hotels for your visit.
Start with an Aggregator Site
It is advisable to start your travel research with accommodation. You can focus on any aggregator site of your choice, for example, Hotels.com and Bookings.com.
These sites can give you an overall insight of what your hotel options are in a city or even a specific area.
However, if you have strong plans and can afford to pay for all the bookings at once, then it's worth considering a bundled deal like a hotel+ flight.
This method can assist you in saving a lot of money.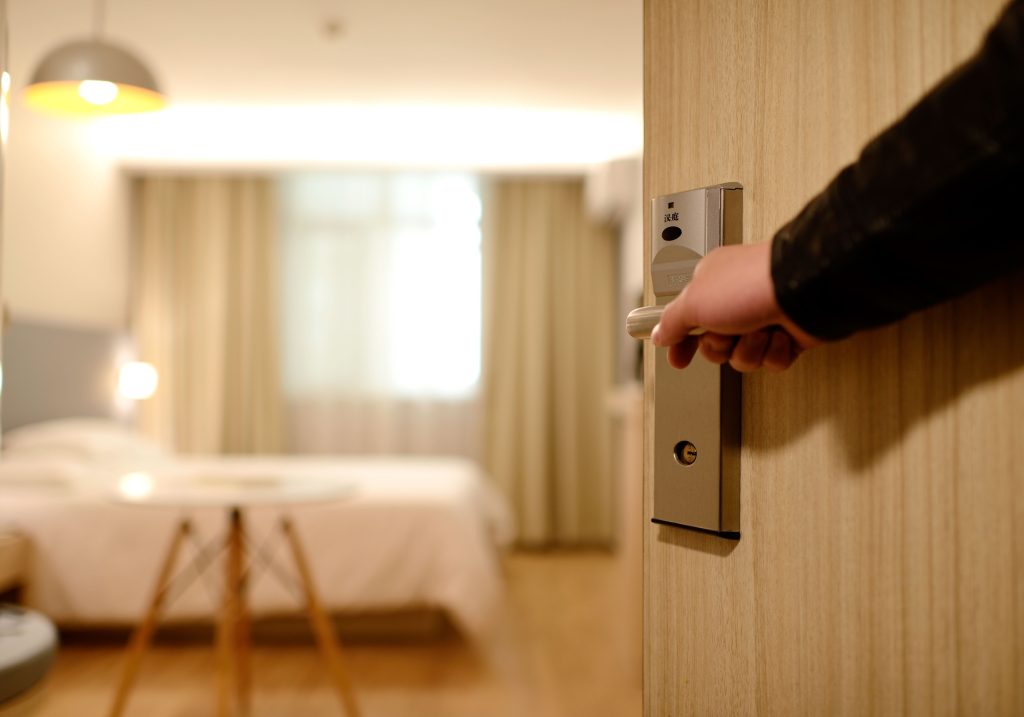 Make Sure to Sign up
Sometimes, having an account at an aggregator site means you'll receive offers that are favorable to members.
These prices can be lower than that of guests. Knowing that signing up can open your doors to gaining access to better offers, then there's no advantage in you not signing up.
Compare Rates with Hotel Websites
Once you've got a good knowledge of what the hotels are like and you've concluded on a few, then it's time to move on to the next phase and go to that hotel's website.
Most hotels have their own booking system on their site, so you can search further to see if the room prices are the same.
You can as well check for other functions you won't find on an aggregator like the wifi status, parking, or meals.
Call the Hotel Directly
Calling the hotel directly can give room to negotiations. If you see a price on an aggregator don't waste time in calling the hotel to see if you can get a better deal.
People working in the front desk line of that specific hotel are in the best position to let you know if a discount is going to be possible or not.
Consider an All-Inclusive Deal
When you're looking up for any package on a hotel website, be it free breakfast or resort vacation package options, a bundle deal is best.
Going into an all-inclusive deal can save you a whole lot.
You can get a free breakfast and probably dinner for lesser price than paying separately.
This is a helpful way for you to stay within your budget and also save up for unforeseen expenses.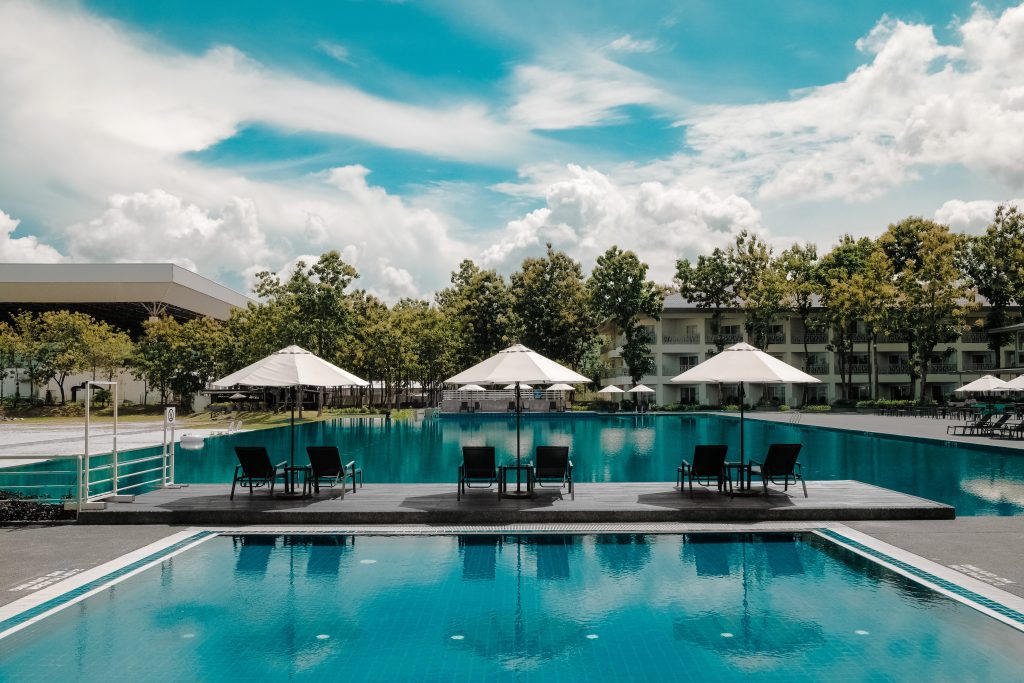 Bid on a Room
For travellers who are not so concerned about choosing a specific hotel but are very concerned about the cost, then there's an helpful app—Priceline.
On this app bidding is only available but it allows you to streamline your search to a neighbourhood and how many stars the hotels should have.
It could be a risk as the reservations cannot be changed and the name of the hotel would remain anonymous until whatever price you've bid is accepted.
However if you are keen on the cost then you're covered.
Put a Hold on a Great Rate with a Free Cancellation Policy
People who are planning on searching for accommodation well before a trip have two options.
The first one is finding a super deal on a hotel when you're not hundred percent sure of all the trip details yet.
Instead of agonizing over losing such a great room rate if you wait too long to book, find out if there's a free cancellation policy.
This allows you to hold the room at that low rate, while still giving you some flexibility to change or cancel the reservation later if your plans change.
Book a Non-Refundable Room When Your Plans are Firm
The second choice for advance planners is that when your itinerary is set, that means you're free to book any hotel when you find a good deal.
Many sites even if they have a free cancellation option, offer better discounts to those booking rooms with non-refundable rates.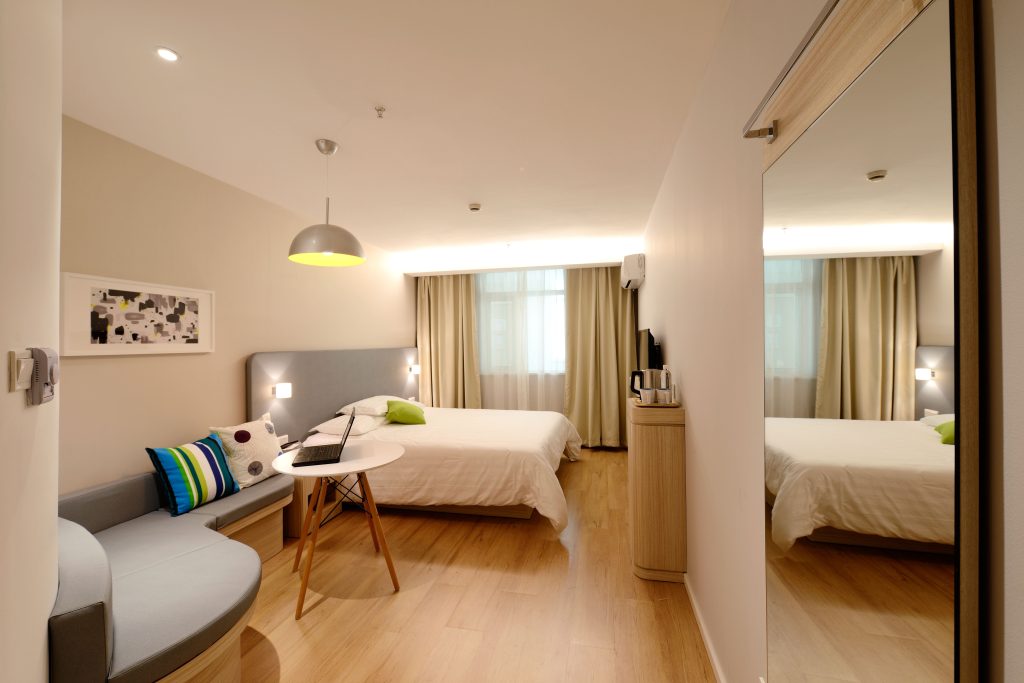 Pay Attention to the Timing of Your Trip
Have a thought about the place you're going, and have an idea of the kind of people who mainly visit and the time of the year you're visiting.
If you're going to a city known for hosting trade shows then going on a summer trip might mean you'll get better deals on hotels normally given out to business travelers who are not there most of the summer days.
Similarly, if you are visiting a destination during the winter, you'll most likely get a great package too as so many tourists don't come around this season.
If you book your hotel for when the majority of the guest are not around, then that's a great timing as you tend to get better room at a nicer rate.
Consider a Longer stay
When you stay for a longer period of time, then you tend to pay in bulk like a two or more weeks payment upfront.
If calculated, it could be realized that paying like this can be cheaper than paying per day in some hotels.
You can even get some days free if you're paying for a larger number of days. Considering this could be a great budget-saving tool.
Bottom Line
Considerably, you don't need to book a hotel or stay in a hotel when you travel. Considering how long you're going to stay there, you can look into house-sitting.
Some house-sitting can entail you paying little or no money.
It also entails you sharing the house with other people. Moreover, a lot of people want to travel the world but sometimes your budget has a limit.
Cutting down your accommodation cost is one of the ways to expand your budget so that other expenses might fit in.