Booking.com and Martha Stewart – the "Queen of Thanksgiving" – are offering one pair of fans a chance to book a stay at Stewart's farm. The cooking show host's property spans more than 150 acres in beautiful Bedford, New York. It is the perfect place for rest, relaxation and gathering inspiration on design and holiday entertaining. Both fans and foodies alike will enjoy this unique getaway. 
This once in a lifetime experience will be bookable on a first-come, first-served basis on November 16th at 12pm EST, for a stay taking place 11/18-11/19. In honor of Thanksgiving, the price is just $11.23. The experience will include airport transfer through Booking.com. 
Additionally, Stewart has curated an itinerary activities, including:
– A welcome tour of the Tenant House, where guests will enjoy their overnight stay
– A guided tour of the property by Ryan McCallister, Head Gardener. This includes her Instagram famous chicken coop, stables and gardens. 
– A table setting and wreath-making demonstration from Kevin Sharkey, Executive Director of Design. 
– Brunch with Martha, prepared by James Beard Award-Winning Chef Thomas Joseph. Guests will also receive signed copies of Martha's cookbooks and other things to help them make sure they are ready for Thanksgiving.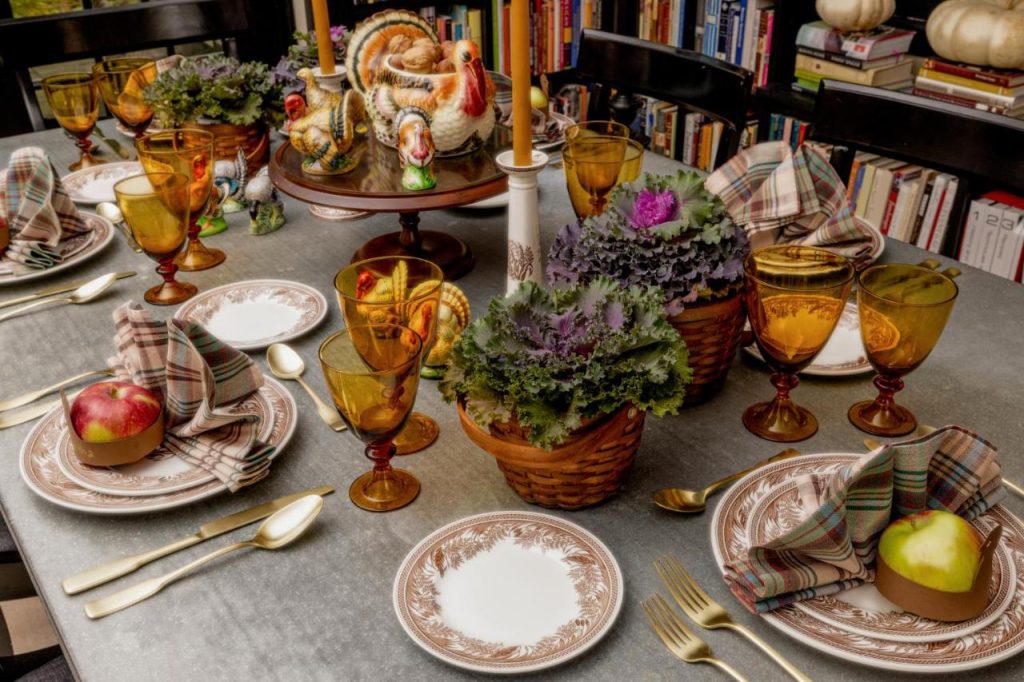 "Thanksgiving has always been one of my favorite holidays to celebrate, which is why I'm excited to be Booking.com's newest host and welcome guests to my Bedform farm for a Thanksgiving-inspired stay ahead of the big day," says Martha Stewart. "I'm all about making it easier for everyone to celebrate life's big moments, so I really appreciate how easy Booking.com made it to list my Tenant House on the site. Every year, my Thanksgiving holiday prep begins weeks before hosting my family in Bedford, so I can't wait to welcome the guests that book this experience to my fall-ready Tenant House on the farm and look forward to sharing my favorite Thanksgiving-inspired traditions during their stay."
Save this link to try your luck at booking Stewart's guesthouse: https://www.booking.com/hotel/us/martha-stewarts-thanksgiving-inspired-farm-stay.html.