When We Were Young will return to the Las Vegas Festival Grounds for its third year on Saturday, October 19, 2024. WWWY 2024 will feature 50+ bands with one major change to the festival: each set will include a top-to-bottom performance of an album of great importance to that act. My Chemical Romance will perform "The Black Parade" in full. Fall Out Boy is also headlining, but it has not been revealed which specific album they will perform.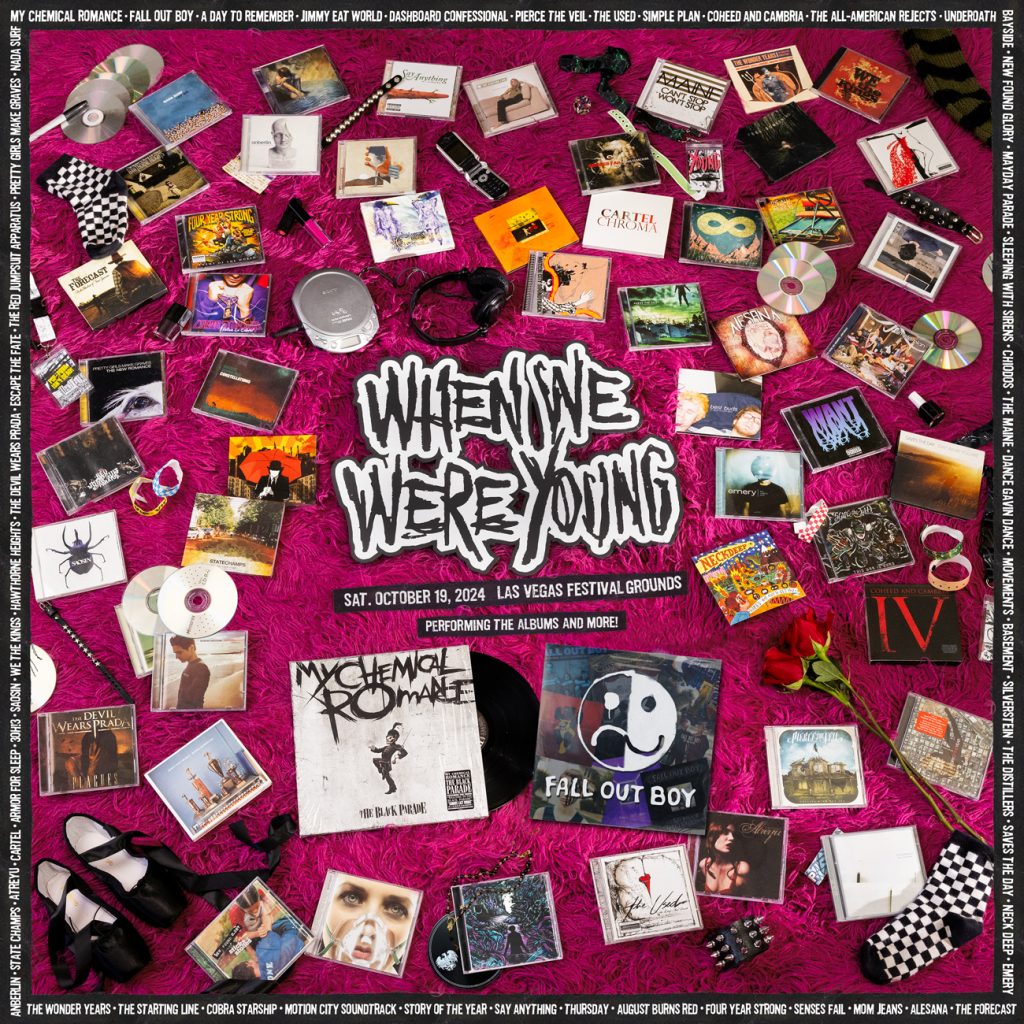 The lineup is currently: 
My Chemical Romance – "Welcome to the Black Parade"
Fall Out Boy – album TBA
Simple Plan – "No Pads, No Helmets…Just Balls"
We The Kings – "We The Kings"
Jimmy Eat World – "Bleed American"
The All-American Rejects – "The All-American Rejects"
3OH!3 – "Want"
Pierce The Veil – "Collide with the Sky"
Sleeping With Sirens – "Let's Cheer To This"
A Day to Remember – "Homesick"
Dashboard Confessional – "Dusk and Summer"
Coheed and Cambria – "Good Apollo, I'm Burning Star IV, Volume One: From Fear Through the Eyes of Madness"
Underoath – "They're Only Chasing Safety"
The Distillers – "Coral Fang"
Mayday Parade – "A Lesson in Romantics"
Chiodos – "All's Well That Ends Well"
Movements – "Feel Something"
Bayside – "Bayside"
The Maine – "Can't Stop Won't Stop"
Saves The Day – "Stay What You Are"
The Wonder Years – "The Greatest Generation"
The Starting Line – "Say It Like You Mean It"
August Burns Red – "Constellations"
Thursday – "Full Collapse"
State Champs – "The Finer Things"
Atreyu – "The Curse"
Hawthorne Heights – "The Silence in Black and White"
Cartel – "Chroma"
Saosin – "Saosin"
Pretty Girls Make Graves – "The New Romance"
The Red Jumpsuit Apparatus – "Don't You Fake It"
Alesana – "The Emptiness"
L.S. Dunes – TBA
The Used – "In Love and Death"
New Found Glory – "Sticks And Stones"
Dance Gavin Dance – "Mothership"
Motion City Soundtrack – "Commit This to Memory"
Silverstein – "Discovering the Waterfront"
Basement – "Colourmeinkindness"
Neck Deep – "Life's Not Out to Get You"
Cobra Starship – "¡Viva la Cobra!"
Story Of The Year – "Page Avenue"
Say Anything – "…Is a Real Boy"
Four Year Strong – "Enemy Of The World"
Mom Jeans – "Best Buds"
Senses Fail – "Still Searching"
Anberlin – "Never Take Friendship Personal"
Armor For Sleep – "What to Do When You Are Dead"
The Devil Wears Prada – "Plagues"
Escape The Fate – "This War Is Ours"
Nada Surf – "Let Go"
Emery – The Weak's End"
The Forecast – "In The Shadow Of Two Gunmen"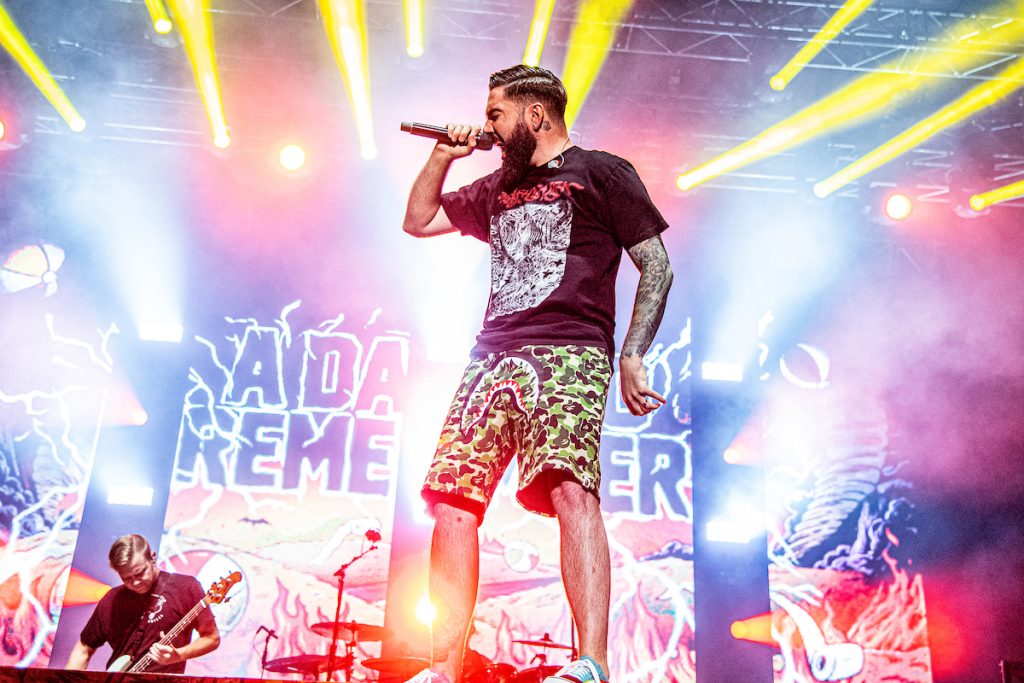 Pre-sale will begin on Friday, Nov. 17th at 10am PST. Remaining tickets will be sold in a general sale at 2pm PST the same day. Tickets begin at $325 for general admission. There are also GA+, VIP, VIP Cabanas and Hotel/Ticket Packages available. Layaway plans start at $19.99 down. To register for the pre-sale, or see what each ticketing tier offers, visit the official When We Were Young festival website.