Vegas is full of out-of-this-world offerings and with its newest venue, Sphere, it will revolutionize the sensory experience. Owned by Madison Square Garden Entertainment Corp, the venue boasts the highest resolution LED screen on earth, at a whopping 16K x 16K. The LED display in the main venue bowl completely encapsulates the audience, creating an unmatched, fully immersive experience. On Fourth of July, the Exosphere lit up for the first time with a fireworks show. 
"We are redefining the future of entertainment through Sphere," said James L. Dolan, Executive Chairman and CEO, MSG Entertainment. "Sphere provides a new medium for directors, artists, and brands to create experiences that cannot be seen or told anywhere else, and Sphere Experiences are just one of the ways we will use the venue's technologies to engage the senses and transport audiences to places both real and imagined. Postcard from Earth will set a new bar for multi-sensory storytelling possibilities, and we look forward to having audiences experience it at Sphere this fall."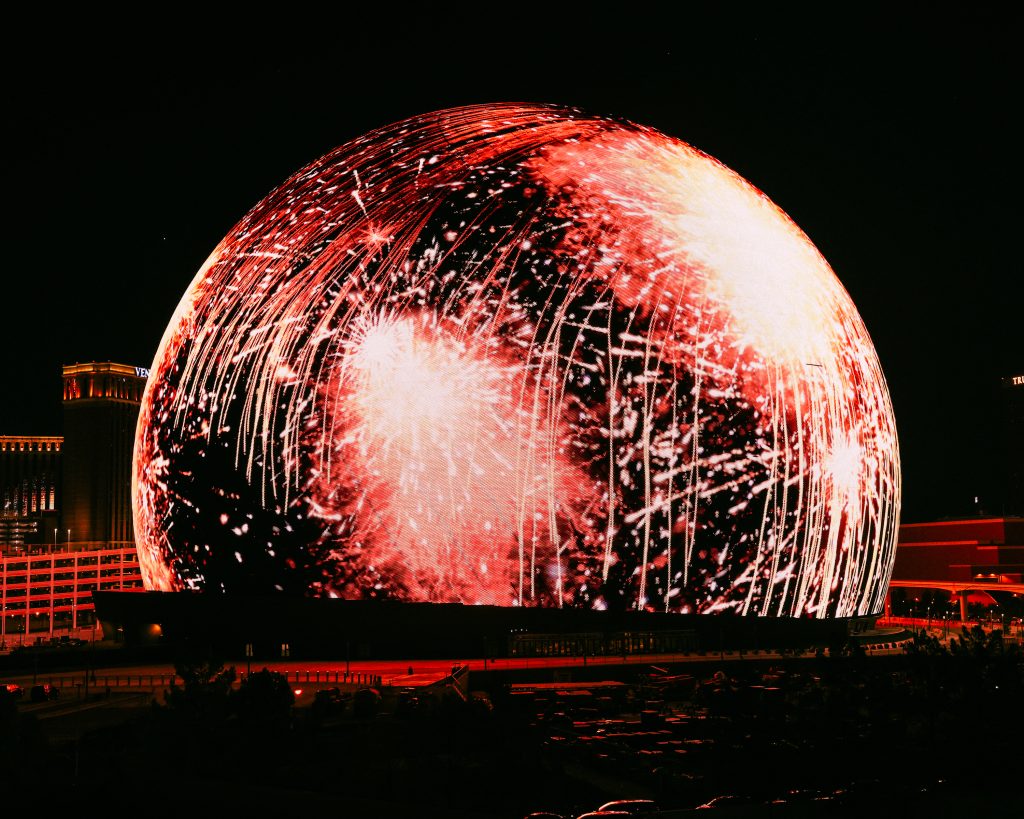 In fact, the visual progressiveness of the venue is not all it has to offer. Sphere Immersive Sound will deliver crystal clear audio to each guest, regardless of event size or type. Furthermore, it'll utilize beamforming, a technology that directs audio to specific locations at a set volume in a consistent manner from its point of origin. The system will allow multiple auditory experiences to take place at once, in different sections of the venue. With this technology, the possibilities for customized and more inclusive auditory experiences are endless. 
Sphere will officially launch this fall with U2: UV Achtung Baby Live and Darren Aronofsky's Postcard from Earth. For more information, please visit thespherevegas.com.