Last year Mayor Justin Bibb proclaimed August 13 ad "Machine Gun Kelly Day" in Cleveland, Ohio. Cleveland is the home of the "Mainstream Sellout" singer and he will be returning this weekend to celebrate his day and perform for fans.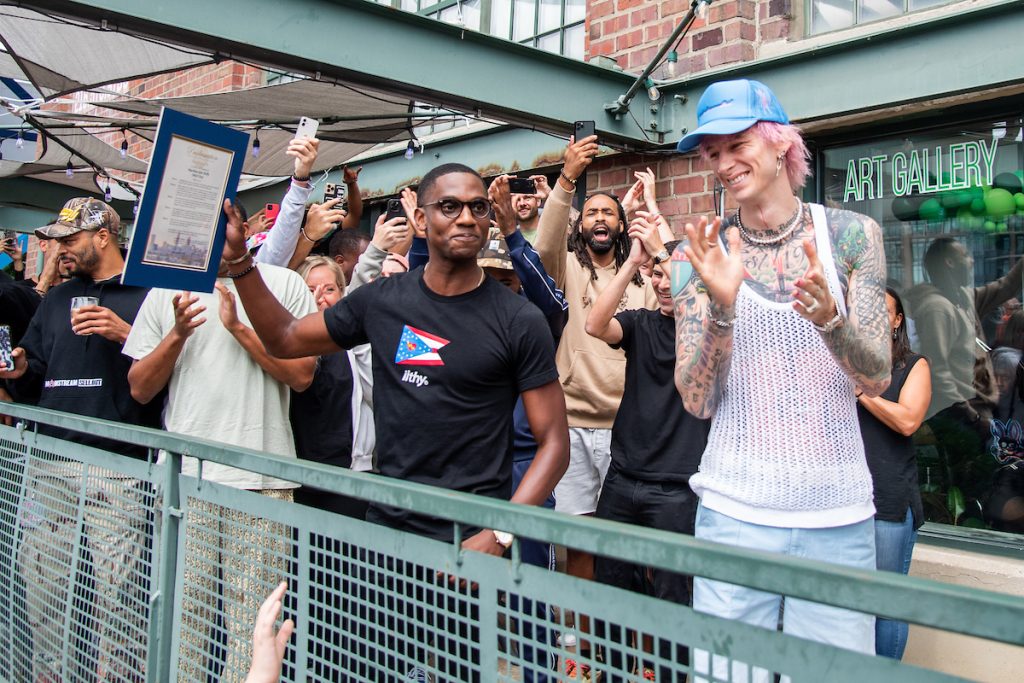 FWD Day + Nightclub, located in the Flats area of downtown, revealed on Tuesday that Machine Gun Kelly is set to make a comeback to Cleveland with a live show scheduled for Saturday, August 12th. The event, titled "Welcome to Cleveland," is slated to kick off at 9:30 p.m. and will showcase a dynamic performance by MGK, accompanied by a DJ set courtesy of slimxx.
Tickets for the event can be purchased HERE and begin at $120. All attendees must be 21 or older. 
On August 13, fans can also celebrate downtown all things MGK at Mall B on St. Clair Avenue in downtown Cleveland. The event will feature a party in the park with music, food, vendors and "all things Cleveland." MGK Day will be a community celebration to raise funds for Cleveland schools and the food bank. The event is open to all ages.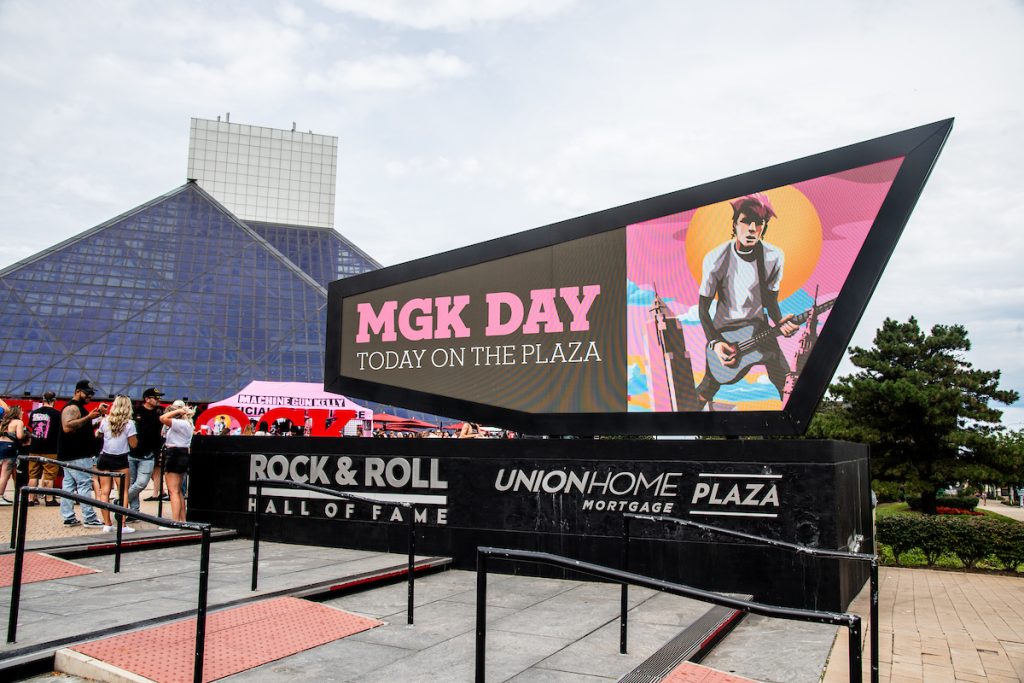 The event will benefit Cleveland Metropolitan School District and Greater Cleveland Food Bank. Some of the preferred donations are brand new school supplies, bookbags and backpacks, notebooks, writing instruments such as pens and pencils, folders and binders, markers and highlighters, sticky notes, lunchboxes, and brand-new shoes and socks.
There are several different ticket options. You can get your ticket for free and make a commitment to bring school supplies donation. You can donate $50 for entry to the event plus an MGK Day event t-shirt. You also have the option to pay $5 for a ticket, or donate $15 for a ticket, with the donation going to CMSD. You can also donate a custom amount and register for the event, or donate only, with all proceeds going to CMSD and the Greater Cleveland Foot Bank.
You can see more information about MGK Day 2023 and get your tickets here.
Last year, the Northeast Ohio native flew into his MainStream Sellout Tour at Cleveland's FirstEnergy Stadium to perform in front of over 41,000 fans who traveled to Cleveland from all over the country. 
We suspect MGK will also make an appearance like last year. It will be fun to hangout at his 27 Club Coffee shop to try the treats and wait to see if he arrives to greet fans.
We also highly recommend a visit to the Rock N Roll Hall of Fame when anyone is in downtown Cleveland. You can not only see some of MGK's stage clothes, but so many pieces of rock history.