Iconic food and drinkware brand Stanley has once again teamed up with country superstar Lainey Wilson to release a new exclusive 40 oz, Quencher H2.0 FlowState Tumbler. The cup is released on the heels of their bestselling "Watermelon Moonshine" Quencher which sold out in a record breaking 11 minutes!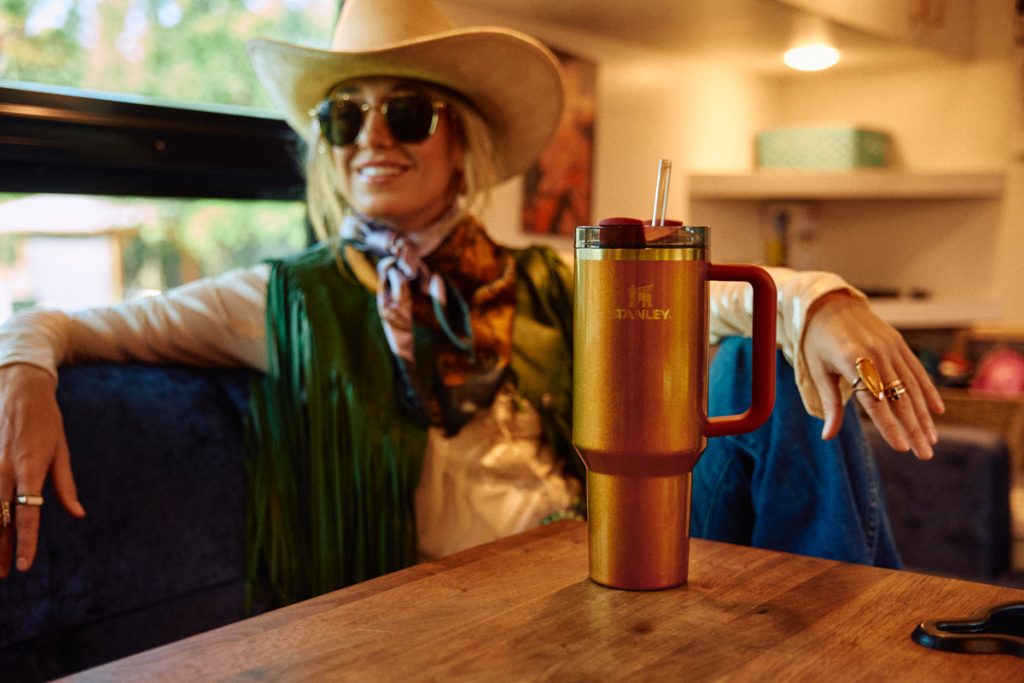 The new tumbler is perfect for a roadtrip to Nashville, a day of vintage shopping or everyday hydration, the limited-edition new colorway, "Country Gold," offers a retro twist on the viral hydration staple through a never-before-seen statement finish – flecks of gold shimmer over a deep burgundy base to reflect Lainey's signature style.
Lainey Wilson is best known for her bell bottom style and the"Country Gold" cup color looks like it would match many of her outfits as the perfect accessory.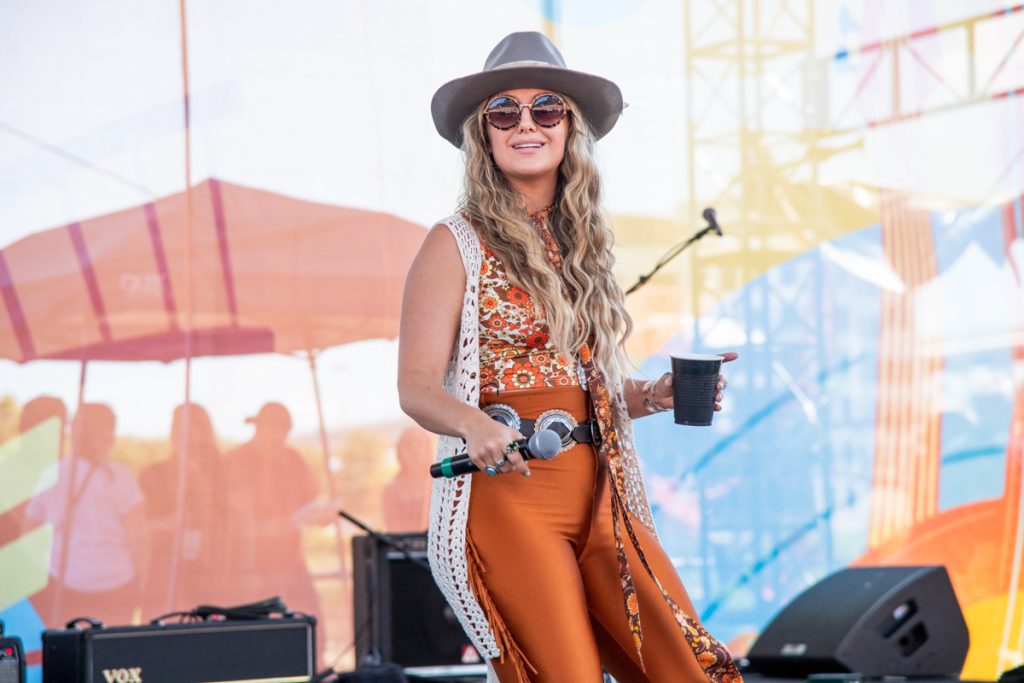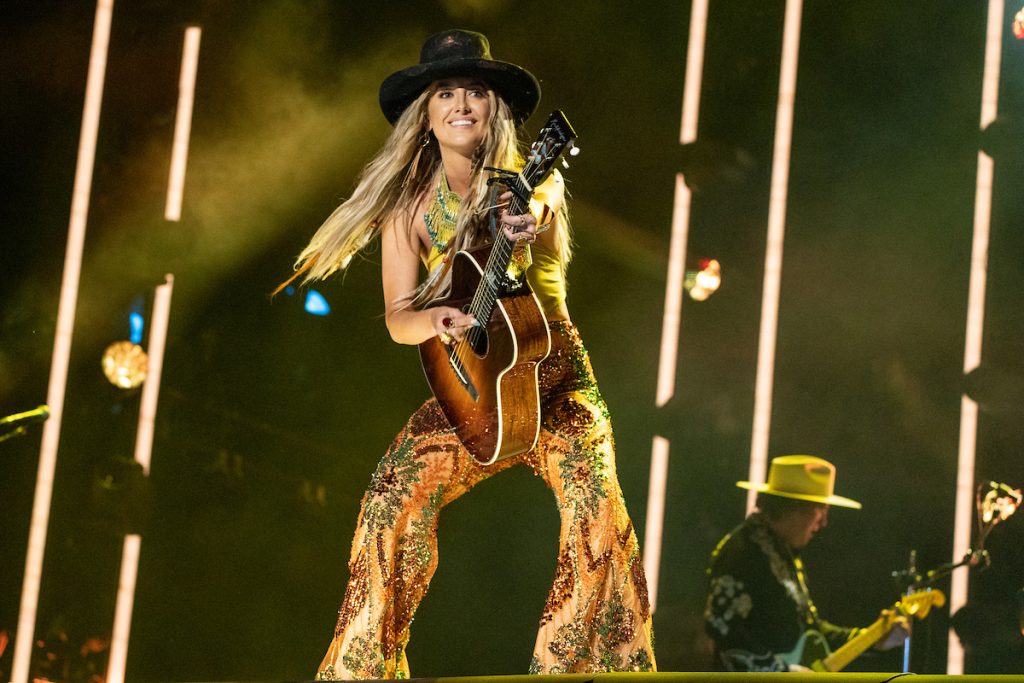 The limited-edition Quencher is available to purchase on Tuesday, November 14 for $55 on Stanley1913.com. The cup will make the best holiday gift for the Lainey Wilson fan in your life!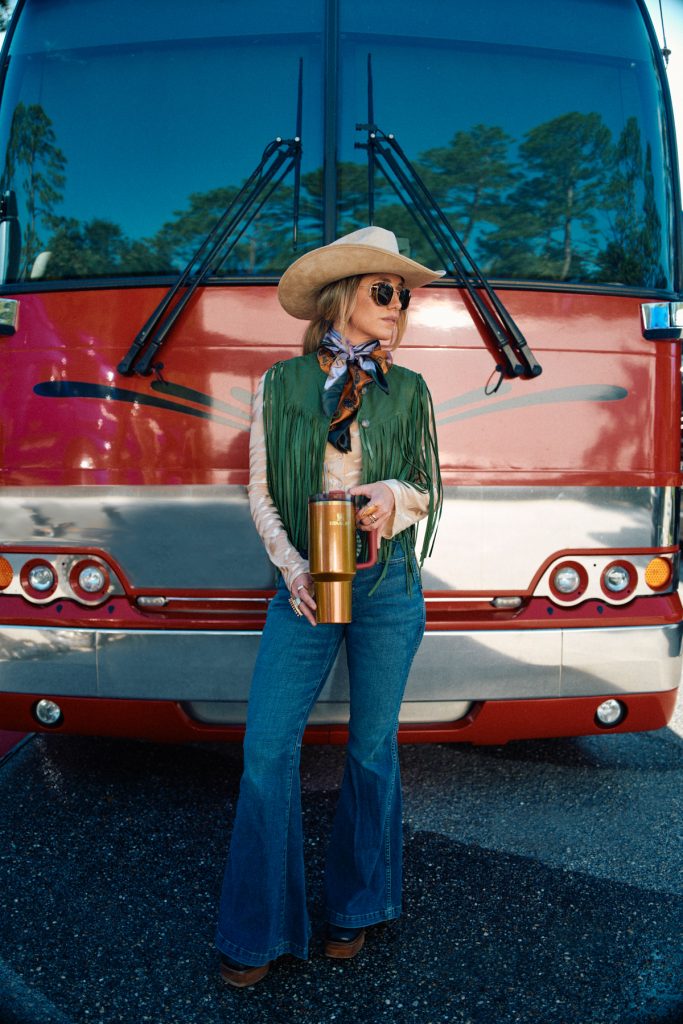 Lainey took to social media this morning to announce the cup and unbox it live to unveil the tumbler for fans. She showed the bottom of the tumbler that features "LW" – her initials.
The release perfectly timed for fans of Stanley and Lainey alike to toast to Lainey's recent CMA Awards wins, including Entertainer of the Year and her first-ever GRAMMY nominations!
At The Travel Addict we love a Stanley cup. It's perfect for long road trips to keep you and your whole squad hydrated. The cup is shaped to fit perfectly in most car cup holders and we always have one handy to fill up and hit the road!