Dollywood's HeartSong Lodge & Resort celebrated its official grand opening Friday November 3, 2023 with a visit from Dolly Parton. The lodge marks the second world-class resort created by Dollywood Parks & Resorts and Dolly, further expanding the premier family destination located in Pigeon Forge, Tennessee.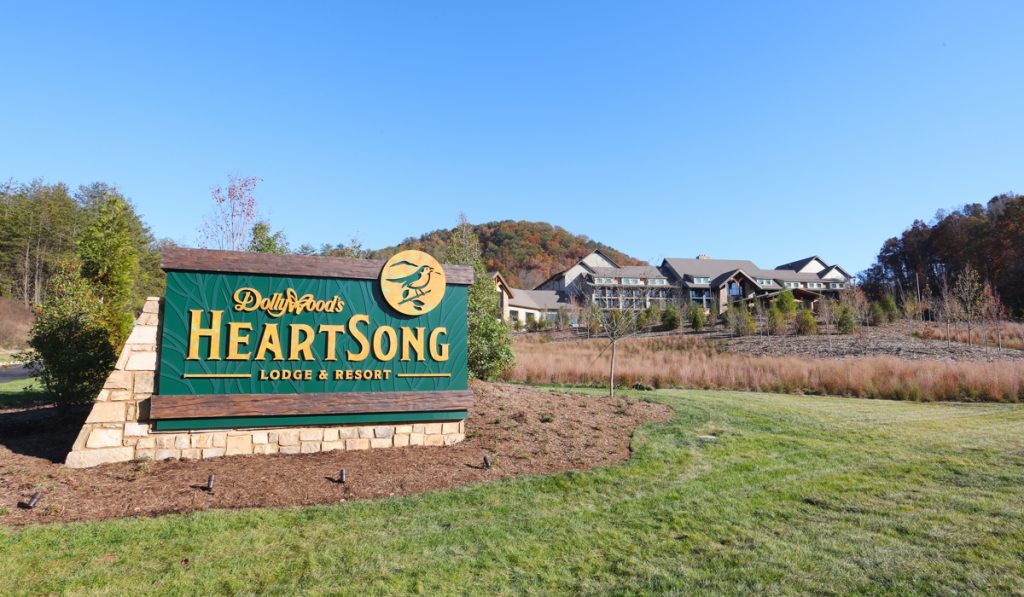 Nestled in the Smoky Mountains, adjacent to Dollywood's DreamMore Resort and Spa, Dollywood's HeartSong Lodge & Resort effortlessly blends indoor and outdoor living, harmoniously uniting Smoky Mountain exploration with the top-tier Dollywood encounter. Taking inspiration from Dolly's profound affection for the Great Smoky Mountains, HeartSong Lodge & Resort beckons families to venture into the natural world, craft lasting memories, and uncover the unique melody of their own hearts within.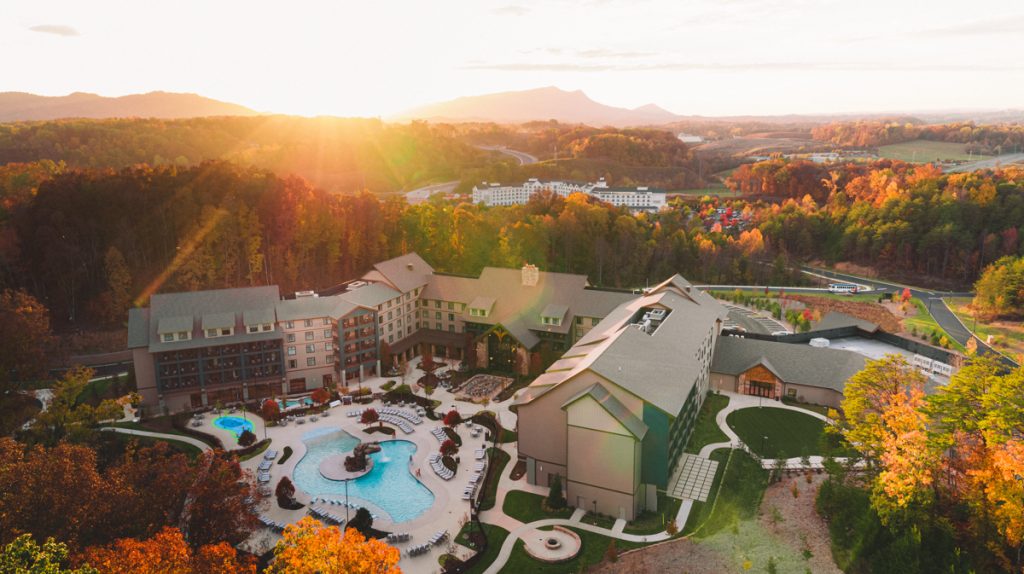 "Dollywood's HeartSong Lodge & Resort takes me back to when I was a little girl exploring my beautiful Smoky Mountains," said Dolly. "I have so many fond memories of the days when us kids spent hours playing in the creek and chasing fireflies after supper. I hope families who come to my HeartSong Lodge discover what makes these mountains so special to me while creating their own precious memories."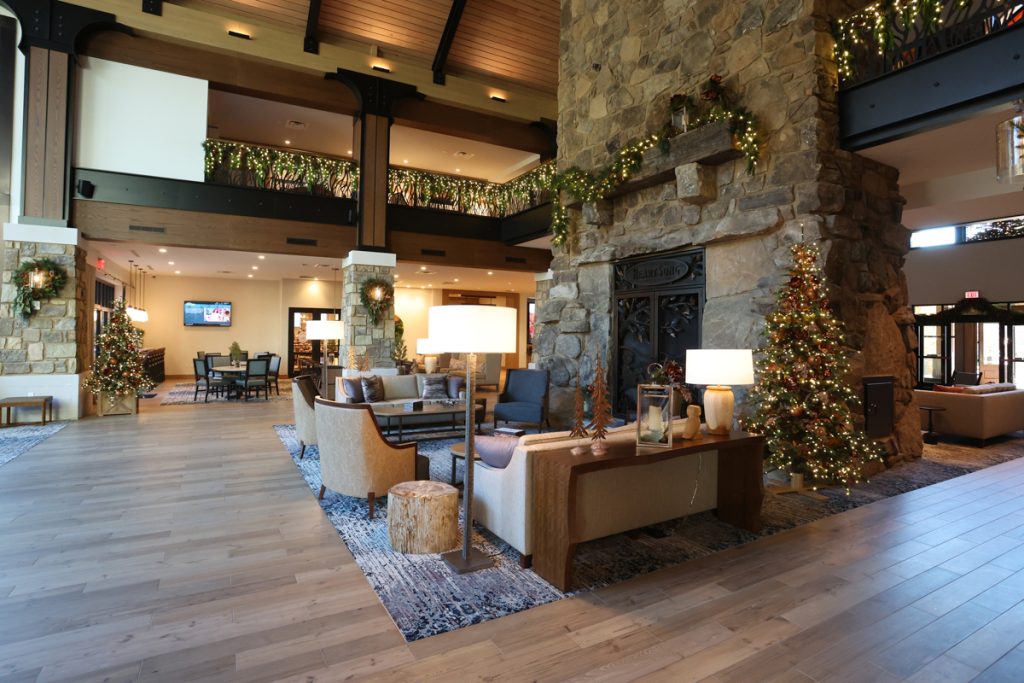 Dollywood's HeartSong Lodge & Resort offers an array of amenities and experiences to help families connect, rejuvenate, and have fun during their Smoky Mountains getaway. Just beyond the lodge's lantern-inspired windows lies "The Cove." This outdoor pool area surrounds a cascading waterfall feature, providing a natural look and soothing sounds. The pool boasts a zero-depth entry, a splash pad, a year-round hot tub, and seasonal poolside dining. The Cove's magnificent fire feature adds to the ambiance and provides comfortable seating, while gas fire pits create cozy spots for families to share stories and create lasting memories.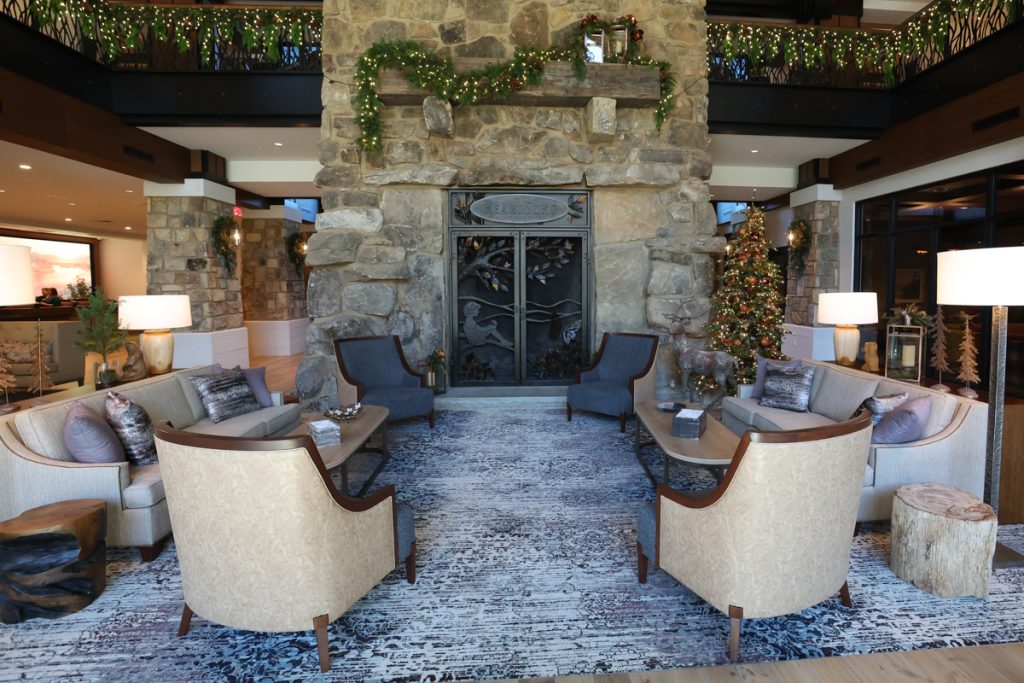 Creating cherished memories and traditions for families is a core focus of Dollywood's resorts. HeartSong Lodge & Resort offers a variety of on-site activities for families to enjoy throughout their stay. During the day, "Camp DW" encourages children and parents to play and create together through fun-filled activities such as arts and crafts, storytelling, and summertime pool parties. "Imagination Library Story Hour" is a morning highlight, where families can gather to listen to books from Dolly Parton's Imagination Library. In the evenings, families can gather around the wood-burning fire pit for complimentary marshmallow roasting and a campfire sing-along.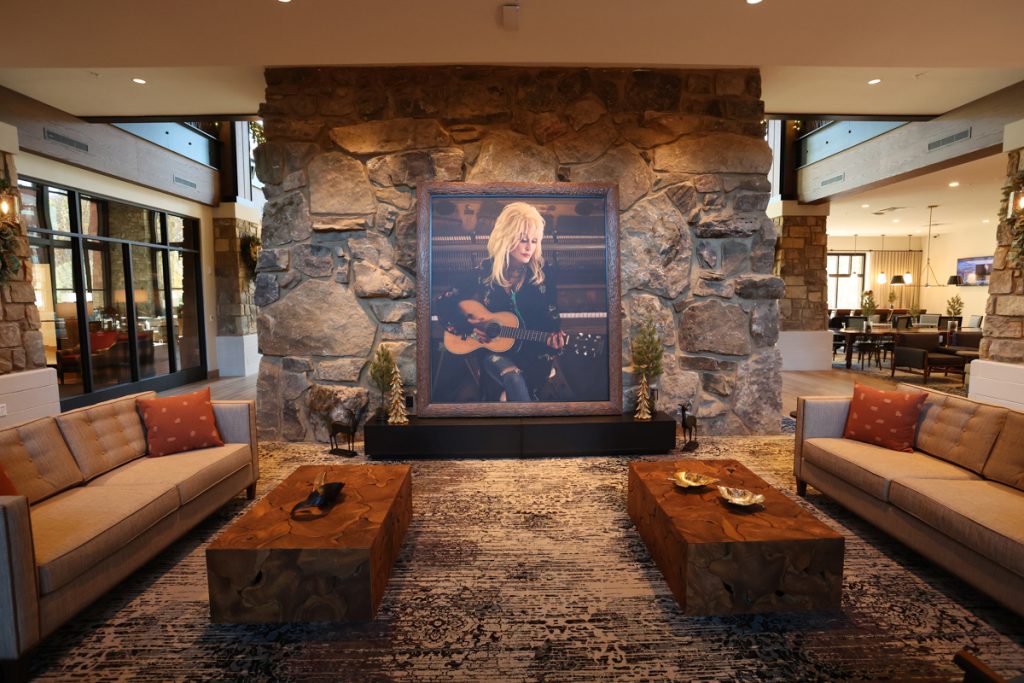 The resort provides several distinct dining options, including the full-service restaurant "Ember & Elm: Tastes Rooted in the Smokies," offering à la carte breakfast and dinner menus featuring Southern favorites with a refined twist. Adjacent to Ember & Elm is "High Note: Casual Dining & Drink," which offers all-day dining choices. For those on the go, "Songbird Market" offers a convenient selection of grab-and-go options, open to both resort guests and non-resort guests.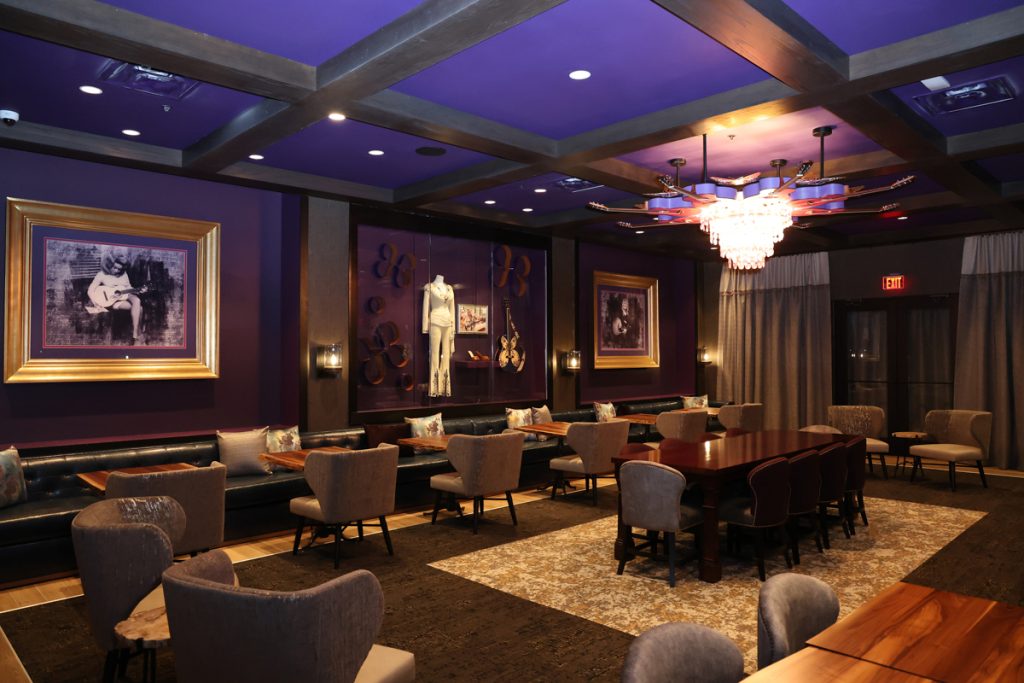 Inspired by Dolly herself, the "Acoustic Lobby" is a private dining room adorned with detailed touches of the entertainment icon throughout. The room's centerpiece is a sparkling acoustic guitar chandelier, set against deep purple walls. In addition to Dolly's wardrobe worn during the HeartSong Lodge & Resort media event in June 2022 and a display of instruments, Acoustic Lobby features its own food and signature cocktail menus for private events. When not reserved for an event, Acoustic Lobby serves as an additional area for guests to enjoy each other's company and create memories.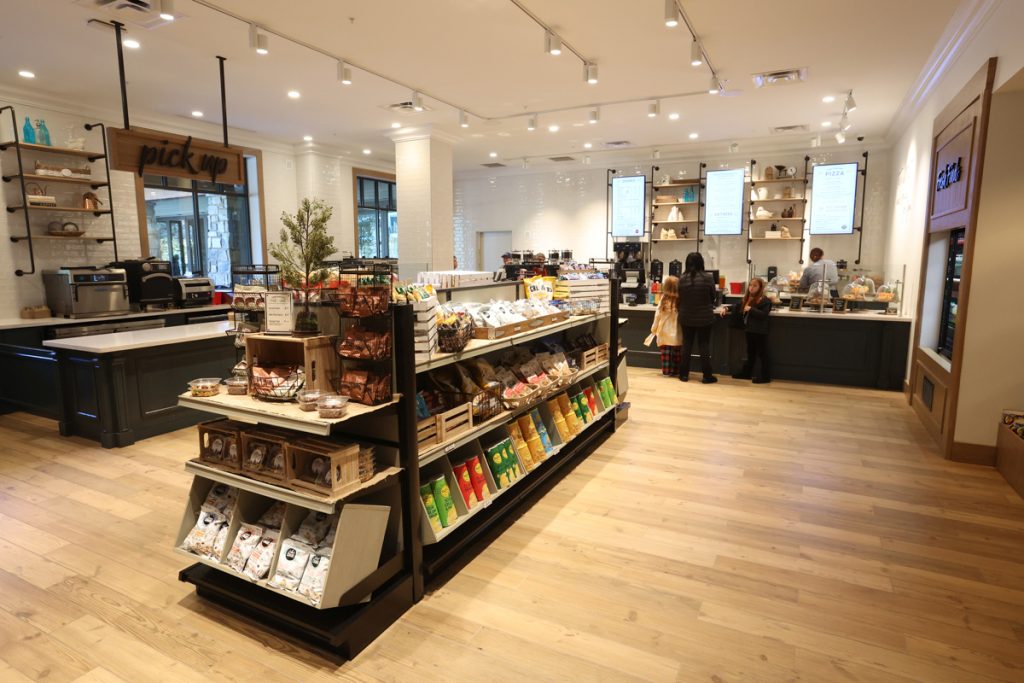 HeartSong Lodge & Resort offers a variety of guest rooms and suites to accommodate every family or group. Children can look forward to bedtime in bunk beds with private televisions designed just for them, while larger families and groups will find comfort in the spacious suites. Guests in rooms with murphy beds will discover a sweet message from Dolly when they prepare their bed. Each suite room features a beautiful Smoky Mountain mural and is equipped with a mini-fridge, a safe, and a sound machine. The "HeartSong Suite" is an apartment-style guest room designed for guests seeking the ultimate lodge experience, blending natural colors and designs with a grand setting. Located on the top floor, it offers majestic views of the cove area and the surrounding Smoky Mountains.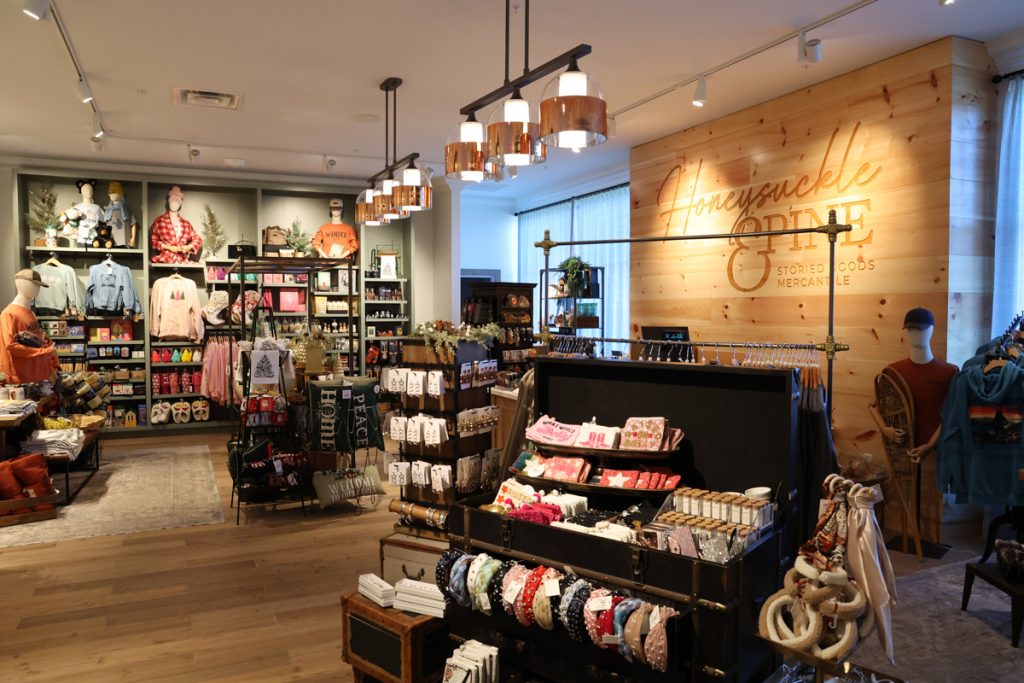 Set against the backdrop of the Great Smoky Mountains, HeartSong Lodge & Resort serves as a stunning venue for corporate and group events. With 26,000 sq. ft. of flexible indoor and outdoor meeting space, even the largest events and groups can be accommodated. From the two-story "HeartSong Event Center" to spacious outdoor meeting areas and event lawns, the resort provides numerous options for a unique and inspiring setting for groups.
Resort guests enjoy exclusive park privileges during their stay. Exclusive Resort Trolleys provide complimentary transportation to and from Dollywood theme park and Dollywood's Splash Country. Guests with Dollywood theme park tickets receive complimentary Dollywood TimeSaver Passes to reduce their ride wait times. Additionally, guests with tickets to Dollywood and Dollywood's Splash Country are granted early entry on Saturday mornings to a select ride or experience at the parks. Resort in-room delivery allows guests to have their purchases from Dollywood and Dollywood's Splash Country delivered directly to their room at no cost.