Delta Hotels by Marriott and waterdrop have partnered to offer a new hydration program to keep guests feeling great. Accessible hydration options now range from complimentary water bottles in rooms to hydration stations featuring waterdrop. Now, guests at any of the 120+ Delta Hotels locations worldwide can infuse their water with waterdrop's sugar-free flavor cubes. The cubes, known as Microdrinks, dissolve into delightful flavors made with natural fruits, plants and vitamins. 
"At Delta Hotels, we recognize the significance of well-being in today's fast-paced environment and know that sometimes it's best to slow down in order to speed up," said Manny Rappenecker, Vice President and Global Brand Leader, Delta Hotels by Marriott, Marriott International. "Our new hydration program with waterdrop® aligns perfectly with our brand's ethos of delivering thoughtful touches for our on-the-go leisure and business guests. This hydration program invites travelers to take a moment to pause and recharge amidst their busy schedules."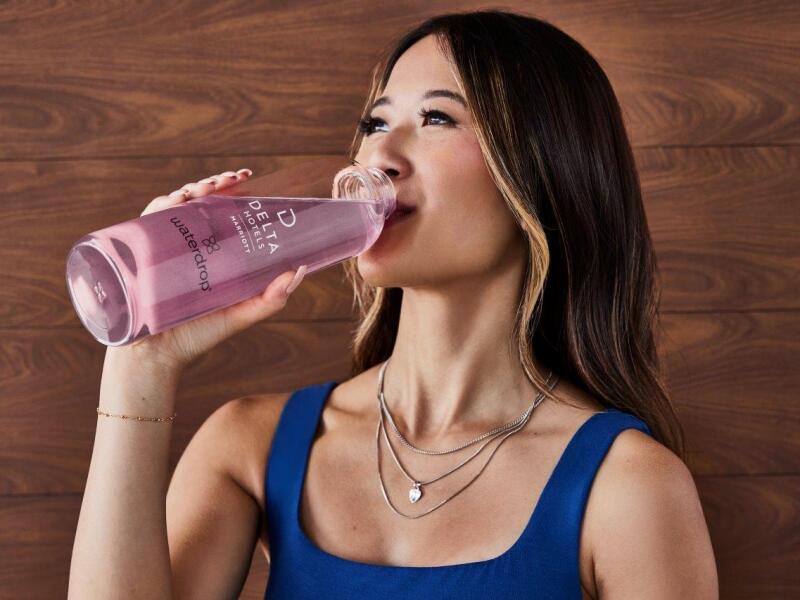 The Microdrink cubes are available in three flavors: Boost, Focus and Glow. Boost is elderberry, blackcurrant and acai flavored. Focus is lime, green coffee and acerola flavored. Glow is mango, prickly pear and apricot flavored. The cubes are easy to use by dissolving in cold still or sparkling water. Additionally, they are vegan, gluten-free and free from added sugars to support various dietary restrictions. 
"We are excited to offer our innovative Microdrink cubes, to encourage people to prioritize hydration as a key element of their well-being during travel," said Martin Murray, co-founder and CEO of waterdrop. "Together with Delta Hotels, we invite travelers to savor the moment, rejuvenate, and embrace a healthier, more sustainable lifestyle while on the go."
For more information on Delta Hotels' new hydration program with waterdrop, please visit https://delta-hotels.marriott.com/collaborations/.