American singer and actor Wayne Newton is one of the most well known Las Vegas entertainers, performing since the 1950's. Performing on TV shows as a teen soon progressed to making the top 20 charts with his song "Danke Schoen." Growing along with his loyal fan base, Newton achieved the title of headliner in 1963 at the Flamingo Hotel and Casino in Las Vegas, breaking the hotel's attendance records and coining the nickname, Mr. Las Vegas. 
Newton expanded his career by acting in films such as James Bond, "License To Kill" and starring in television shows, like "Dancing with the Stars." He even created his own reality television competition, "The Entertainer" where he tested performers to see if they had what it takes to win a chance to perform alongside him in Las Vegas. Newton, now in his 80's, still performs and currently has a residency at the Flamingo Las Vegas Hotel and Casino where he celebrated his 65th year as a Las Vegas performer.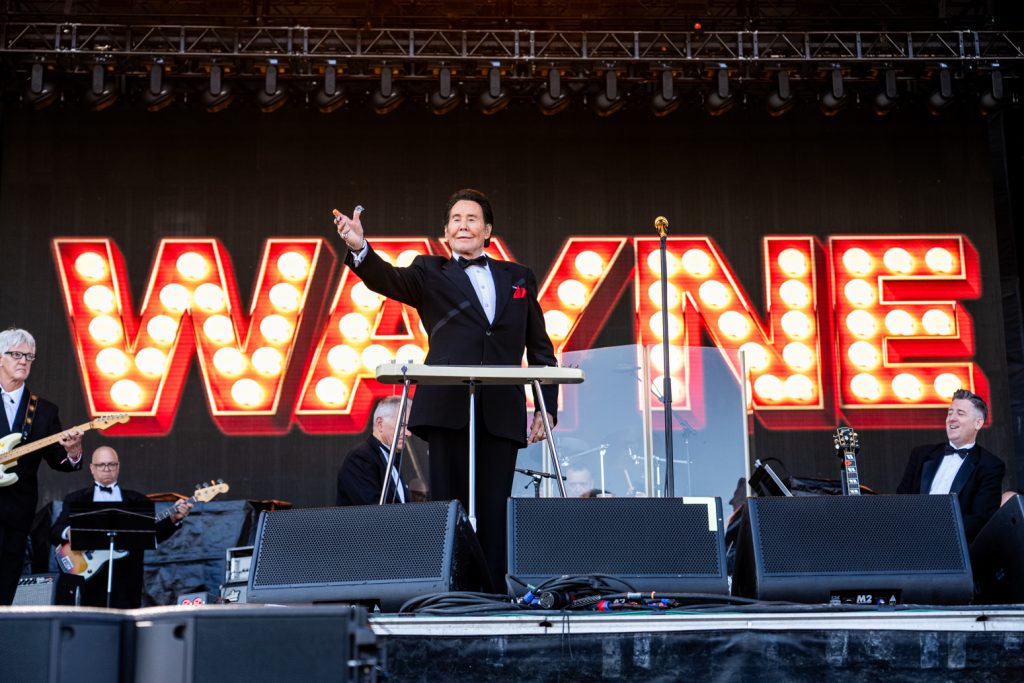 Newton has performed over 25,000 shows spanning his career but at Bourbon and Beyond a few weeks ago he checked another item off his bucket list which was performing at his first rock festival. And it is no secret that Wayne stole the whole damn show on Friday and Bourbon and Beyond with a non-stop day of performances, meet and greets and parties. Wayne Newton was officially crowned King of the Festival.
While attending the Bourbon and Beyond music festival in Louisville, Kentucky where Newton most recently performed, The Travel Addict caught up with him on his favorite places in Vegas, memories with famous music stars, and what started his love for performing.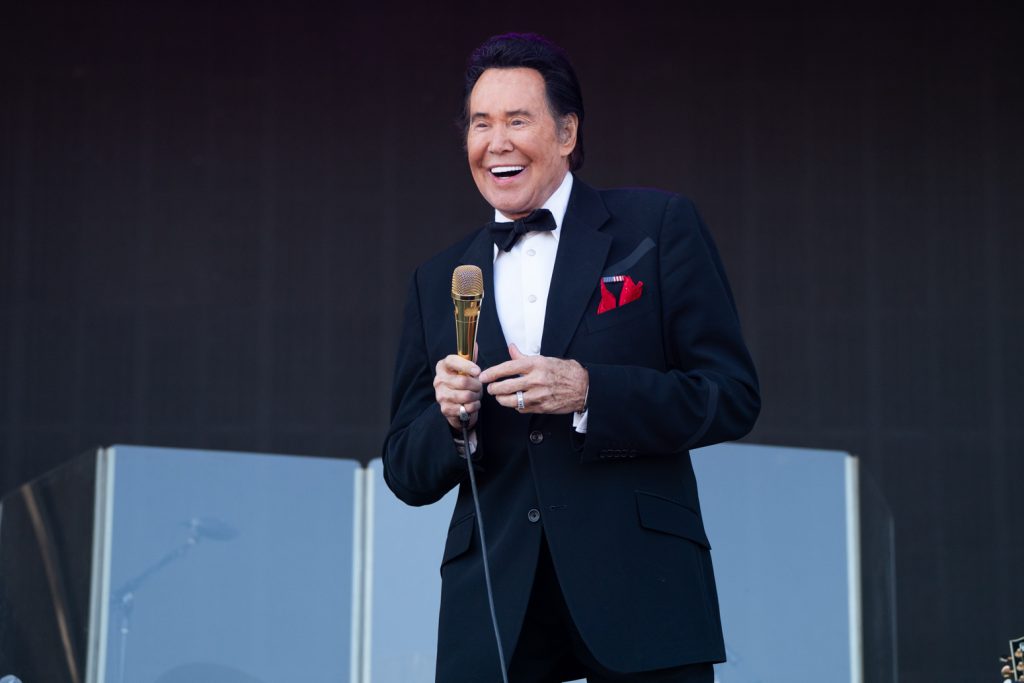 What are the top things to do in Vegas?
There's a show called the Wayne Newton Show at the Flamingo, so that's a first. (Laughing) And then they should have dinner at their place of choice because the town is loaded with wonderful restaurants. And then they should have the kind of fun that they went there to have. And if that means gambling or other things, Vegas has it.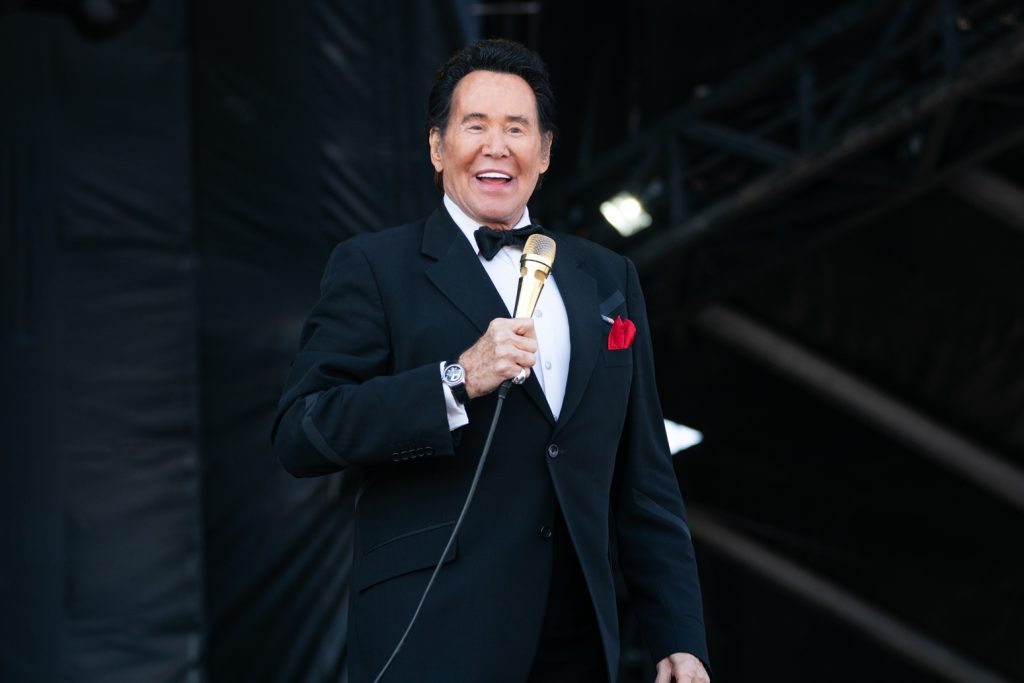 Have you found any hidden gems or places that you really like?
My favorite place when my wife and I go out, which is rare, but it's a restaurant that's been there since Vegas started, Piero's. We also like Nobu. 
Do you have a favorite bourbon drink?
Well, the truth of the matter is that I had some of that really old bourbon today. That was really one of the best I have ever tasted. That was it.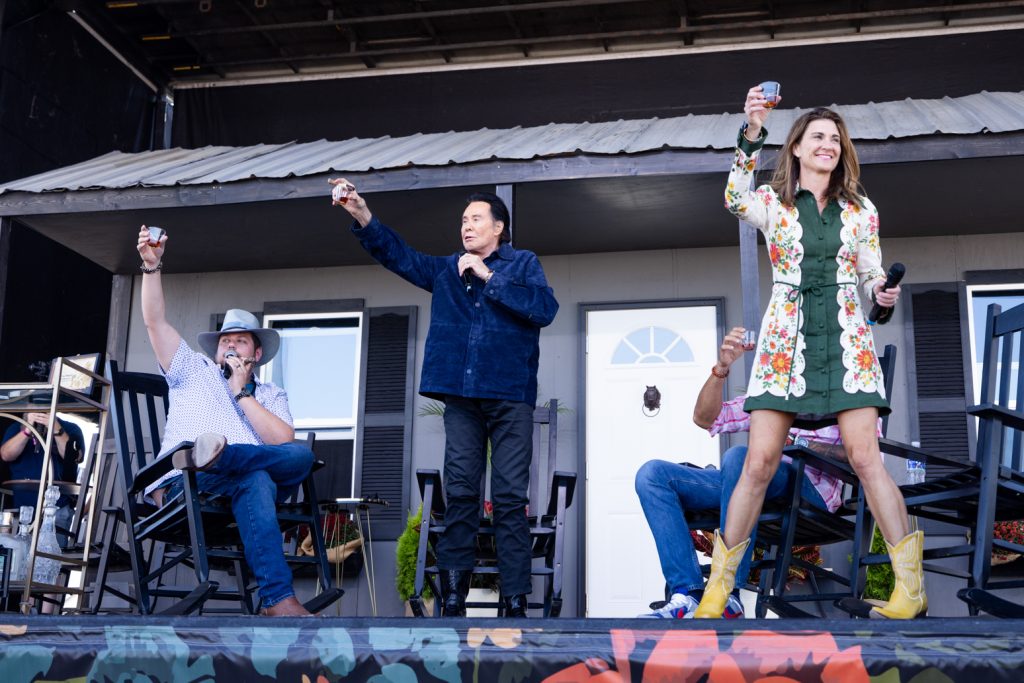 What was your highlight of Bourbon and Beyond?
We had two gentlemen that sent a note backstage today that they had a message for us from the Governor of Kentucky. So we invited them back, of course, and they handed me a plaque. It was to inform me that I am now a Kentucky Colonel and that was so amazing and a special moment.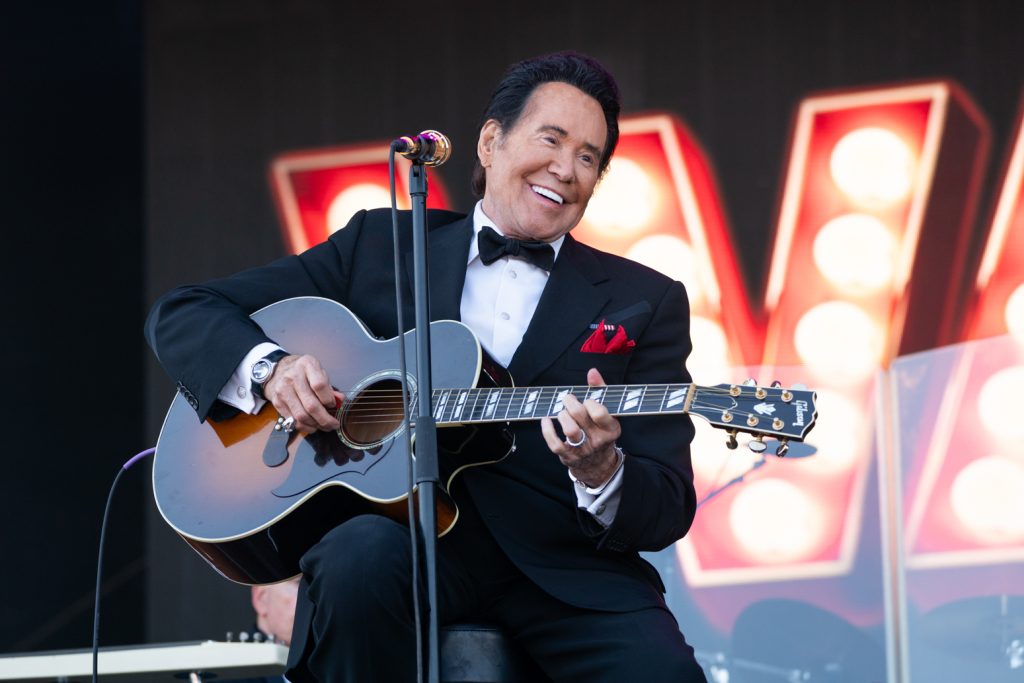 What's your favorite memory with Elvis?
My favorite memory with Elvis is when we met. I was a big fan of his, but I was always working when he came to Las Vegas, so I didn't get a chance to meet him. So about 2 or 3 years passed and I'm doing a show on Bonanza, the Western Show.
We had to shoot it at the Paramount motion picture lot in LA. And I'm sitting there on the set studying my script because it was my first time acting, and I felt someone tap me on the shoulder. I turned around and lo and behold, it was Elvis. And so you can imagine how excited I was. I was mumbling what a big fan I was, how much I love his music. He kept saying thank you very much. And finally, he held up his hand for me to shut up, and I did. 
He said, I'm doing one of my films here at Paramount on the next stage. And he said, "When I got here this morning, the guys in the band told me you were here. So I came over here to ask you a question." I said "Sure, go ahead." And he said, "Do you know a girl by the name of Sandy Ferra?" I said, "Well yes, we're dating." And he said, "So are we." We both started to laugh hysterically, luckily, and became instantaneous friends for the rest of his life.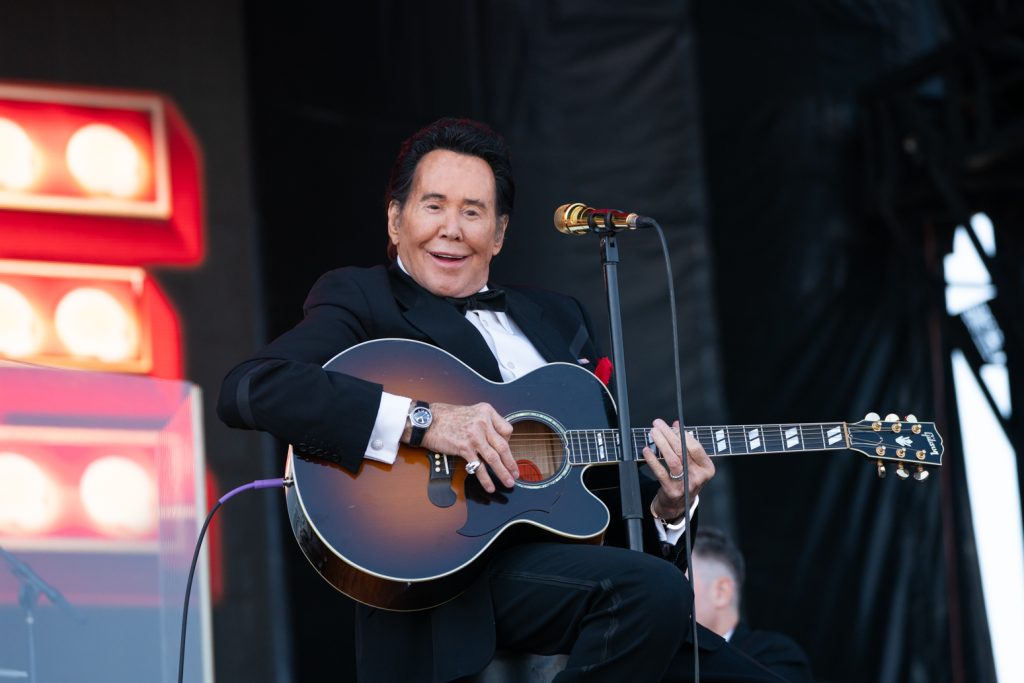 What's your favorite memory with Frank Sinatra?
Frank gave me a piece of information that has lasted me my entire career. And I've thought about it so many times. We were having lunch at the place he was working, The Sands. And another singer, who shall remain nameless, walked up and handed Frank his new album, and he said, "Boss, will you get a chance to listen to this and tell me what's wrong with it?" And without looking up from his plate, Frank said, I know what's wrong with it without listening to it. I think I kind of jerked. And he said, "What?"
Frank looked at him and said, "God gave you an incredible gift, he gave you your voice. Unfortunately, it's not connected to your heart." And that bit of information ran through me, and still does to this day. That's what we're about as performers, to try and bring happiness into people's lives because they're there to see us, not to hear our problems. They got their own. And so I have never forgotten that bit of information.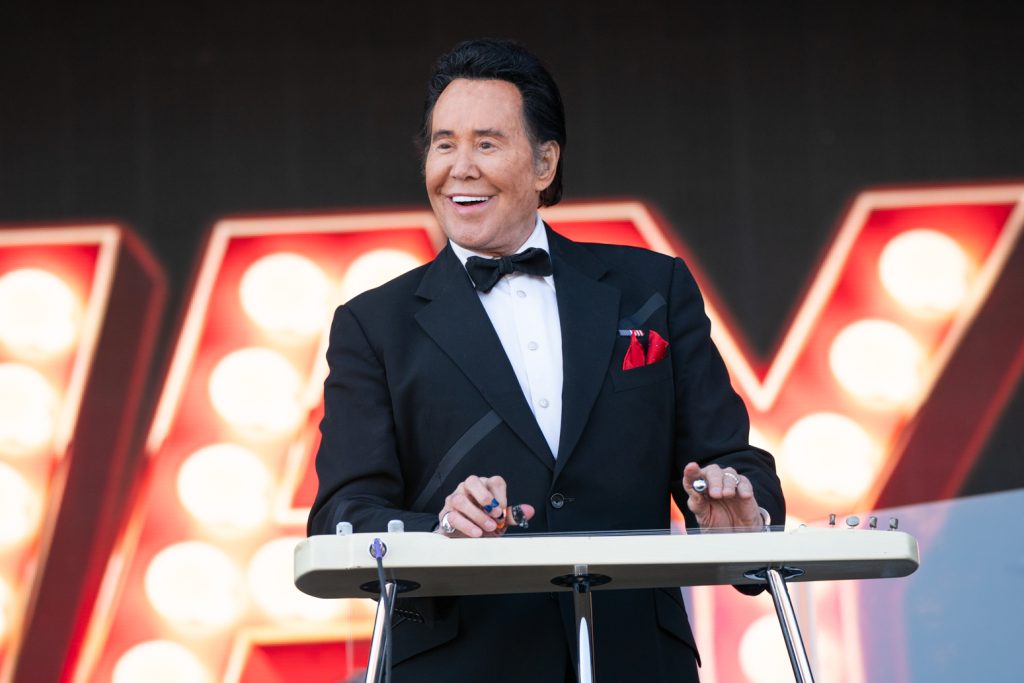 You've done over 25,000 shows, it's amazing. What's your favorite song to sing live?
My favorite song is "MacArthur Park", mainly because I hated the song for years. And then I went to England and I went to a concert and I listened to what the guy was singing when he was singing that song. I listened to the lyrics and the lyrics are incredible when you get past the idea of what it is. And so that has always been my favorite song.
What music are you listening to at home?
I don't listen to music at home really. I love Western movies. So, if I'm watching television, it's usually a Western. And so that's about it. I listen to the radio while going to work. But most of the time it's country music that I listen to.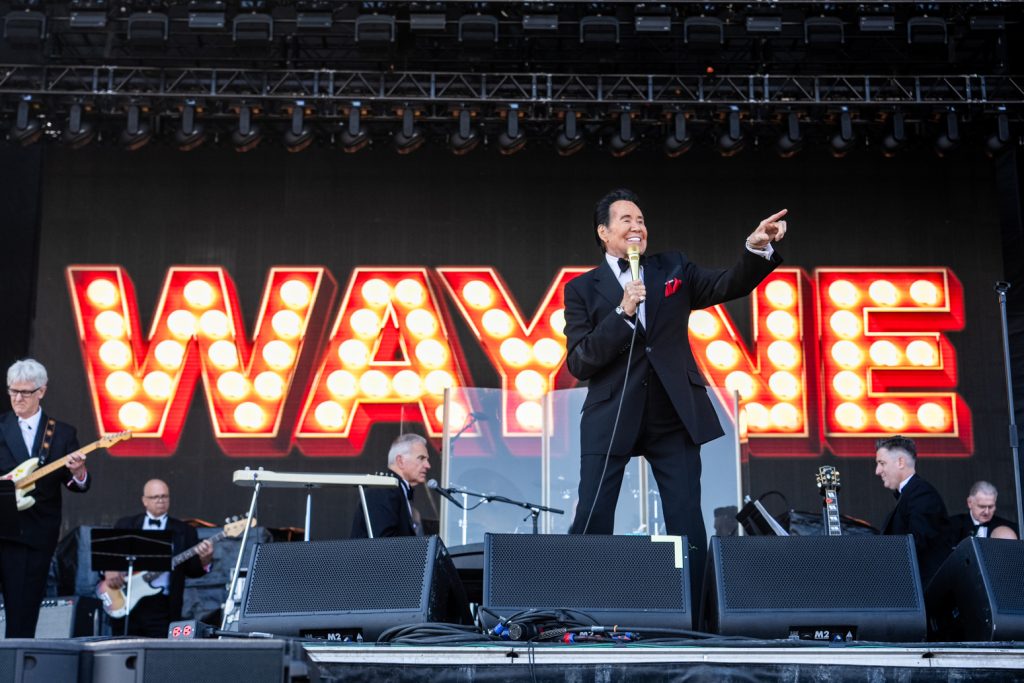 Do you like new country music too?
Yes. And I think it's because it goes back to the same thing that Frank said. Country music has the heart which we have lost in other kinds of music today.
Who were your earliest influences in music?
The three that got me involved when I was four years old. I was in Roanoke, Virginia, living there. My parents took me to see a Grand Ole Opry Road show, which was Hank Williams, Hawkshaw Hawkins and Kitty Wells. We were in the nosebleed section because my parents couldn't afford better than that. I couldn't even see the performers, but I could hear them. I found myself looking around the room at the people seated next to us and I saw the happiness on their faces. And I said to my mother, that's what I want to do.