Music fans can kick off their summer with a new exhibit featuring country singer and musician Chris Stapleton. The Country Music Hall of Fame and Museum will feature Chris Stapleton: Since 1978 which will open on July 1.
The exhibit showcases certain instruments, equipment, awards and personal items from Stapleton.
Some of the items include his 1966 Gibson Trini Lopez Standard electric guitar, which was used during the recording of his hit song "Traveller."
Another fun item fans can see is his coveted 2019 Waffle House Golden Waffle award (also known as a "Tunie").  This award identifies Stapleton as the most-played artist on the restaurant chain's jukeboxes during that year.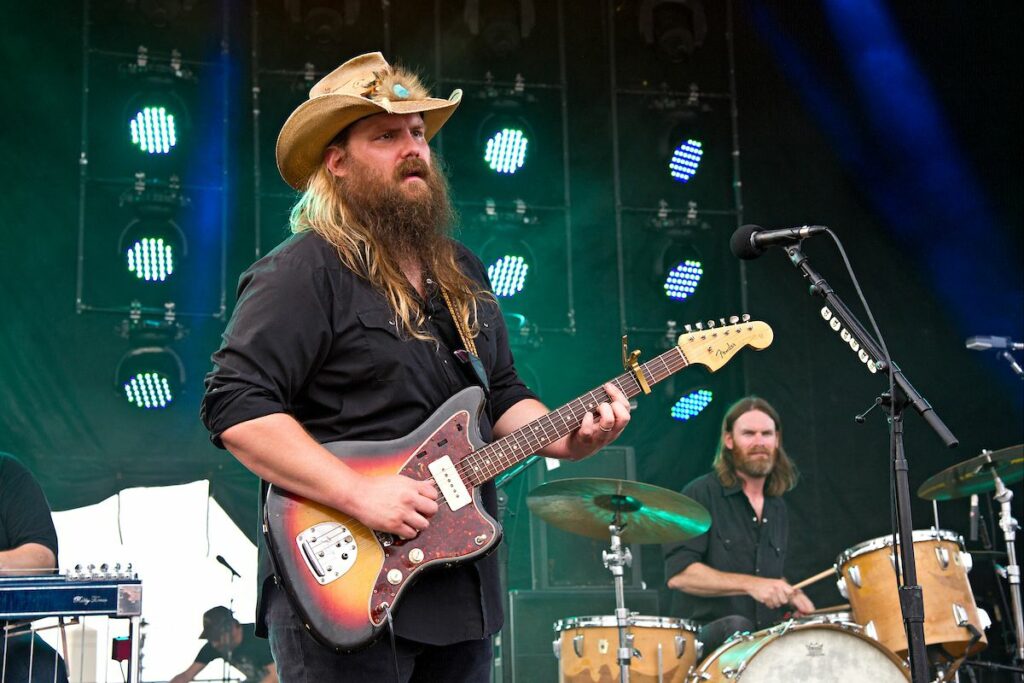 "His rise as a successful artist may have seemed instantaneous to many, but he has been a force in country music for more than 20 years – whether writing hit songs for other country artists or contributing to studio recordings," said Kyle Young, chief executive officer for the Country Music Hall of Fame and Museum in a press release.
Stapleton's career is an interesting journey. He became a full-time songwriter with a publishing company in 2001. He didn't start with ambitions of becoming a performing artist. Now, he sells out arenas and has numerous country music awards.
The Chris Stapleton: Since 1978 exhibit runs until May 14, 2023. His exhibit is sponsored by Ram Trucks which isn't surprising since his rendition of Al Green's "I'm a Ram" is featured in commercials.
Chris Stapleton joins other artists such as Florida Georgia Line and Martina McBride who are highlighted in onsite exhibits at the museum. You can get your tickets to the Country Music Hall of Fame here.