Red Wanting Blue has been a staple in the Ohio music scene for 25 years decades. In their time as a band, the five-piece has shown the country what the Buckeye State has known for a while: that strong songwriting and an unforgettable live shows go a long way. 
Red Wanting Blue, formed in 1996 in Athens, Ohio, is comprised of Scott Terry on lead vocals, tenor guitar, and ukulele; Mark McCullough on bass, chapman stick, and vocals; Greg Rahm on guitar, keyboards, and vocals; Eric Hall on guitar, lap steel, and vocals; and Dean Anshutz on drums and percussion. Together the five musicians have forged a creative path that includes 11 stuido albums. 
The Travel Addict caught up with lead singer Scott Terry to discuss Red Wanting Blue's upcoming New Year's Eve show, who to expect on this year's bill and why Terry loves ending his year the same way he begins it performing for fans.
Tell me a little bit about the NYE show & what fans can expect.
It's the first time we've been able to reinstate it since the pandemic. The last two years we haven't been able to do the annual end of the year bash, so we're going to try to squeeze that energy into one big show.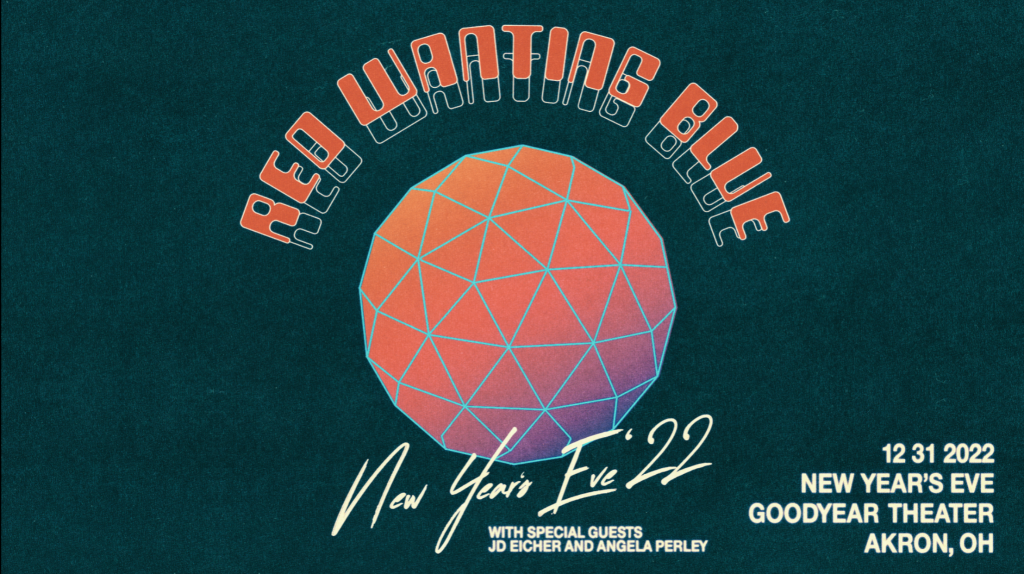 We always try to give people a really good experience. That's one of the reasons we settled on the Goodyear Theater. About a decade ago, we would go to different cities in the state for our New Year's Eve shows. We did one in Cincinnati before, we did one in Youngstown, Cleveland, and then ultimately we wound up settling at the Goodyear Theatre in Akron because their location and walking distance from hotels makes it a really great spot. And the historic theater is beautiful. 
This institution of Goodyear is so big that it takes up an enormous space and they call it a campus, which is neat when you hear someone refer to an area as a campus and it doesn't have a college. They built it back then not for the public, but only for the Goodyear employees. 
If you worked for them, you could see Broadway shows or national tours there, which is remarkable. It's a beautiful theater. It's a 1500 capacity room. For me, it doesn't get any better as far as being able to put on the kind of shows that we like to do. And having it actually be on NYE this time is nice. We will be truly ringing in the year. 
We've got JD Eicher, who's our direct support. He's a Northeast Ohio artist. We've known him for years now. He's a good friend and he's killing it. And Angela Perley who's a Columbus artist will be joining us. I just saw her for the first time. I've heard her name for years, floating around the city and around Ohio. 
Because we travel so much and for the last 12 years I've been living in New York with my wife, I haven't been out to see a ton of the Ohio-centric artists the way some of the other guys have. I had never seen her before and we wound up having her open for us for the finale show for our Thumbs For The Road tour that just ended. We did that in Marietta, Ohio with the River City Symphony Orchestra at the People's Bank Theater. We just thought she was fantastic. It's not often you can see a woman playing a bow saw. 
Oh, wow. I'll have to check her out. 
She added a really wonderful energy to the show. As we were moving forward with our New Year's Eve show, we knew we had JD, but we were like, you know what, let's add Angela. That was really cool so I'm excited. 
It's going to be a fun and artful show. The Summit radio station, which has been a huge supporter of our band, is sponsoring the event. It's going to be a big Northeast Ohio rock and roll end of the year bash. I don't want to give away all of my bells and whistles and stuff that we do, but I think I think everyone can certainly expect a great show.
Do you have any holiday traditions that you're looking forward to?
The biggest one is New Year's Eve, you know. There's something nice about playing a show and staying busy on New Year's Eve. Some artists don't care for it. People always ask why we do the New Year's Eve shows in Ohio and it's because the band is from Ohio and the majority of the band still lives in Ohio. 
It's not the biggest ask to try to get the band together to play somewhere. It would be different if we lived all over the country. My guitar player, Eric, lived out here for 5-6 years in New York City as well and that was great to have another person out here, but his family is from Columbus and he wound up moving back to Columbus. I'm the odd man out now, just being the guy on the East Coast.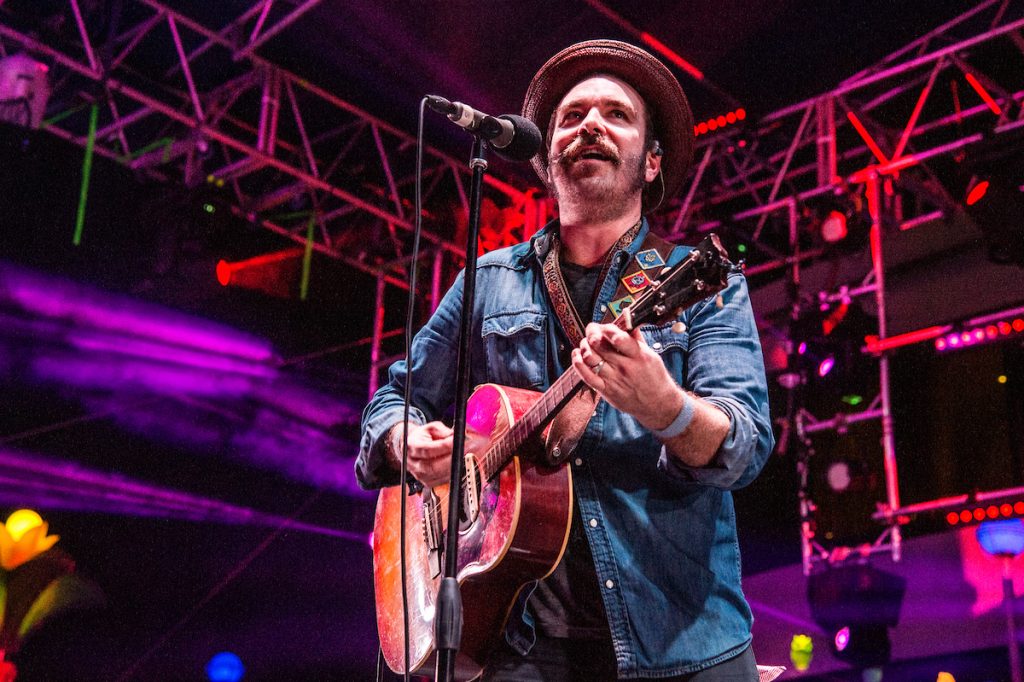 There's something enjoyable about ending the year working and beginning the year working. For me, seasonal depression can get me down, winter can get me down. While some people like the holidays to look forward to, I like it because I have a job to do, I have to work. 
It helps break up the winter. I can't just get into January bummer depression winter vibes because I have a lot of work to do between New Year's Eve and the Rock Boat. You go and do it and then you come home and before you know it, it's the first week of February. Then you're only a couple months from spring hitting and warm weather again. 
The band will take the stage for the special New Year's Even performance on December 31 @ 9pm (doors @ 8pm) at the Goodyear Theatre, 1201 East Market Street in Akron, OH; Tickets are $35-$42; all ages are welcome. Purchase tickets here.