With all of the headaches of flying this summer, The Travel Addict is welcoming a new series highlighting drivable weekend destinations across the U.S. The first location of the series will be a gem of the Midwest, Cincinnati.
It's a perfect weekend destination as it is accessible by car from a large geographic radius. You can make it there in under a five-hour drive from Kentucky, Indiana, Illinois, Tennessee, Missouri, West Virginia, Pennsylvania, North Carolina, Michigan, Virginia, and Wisconsin.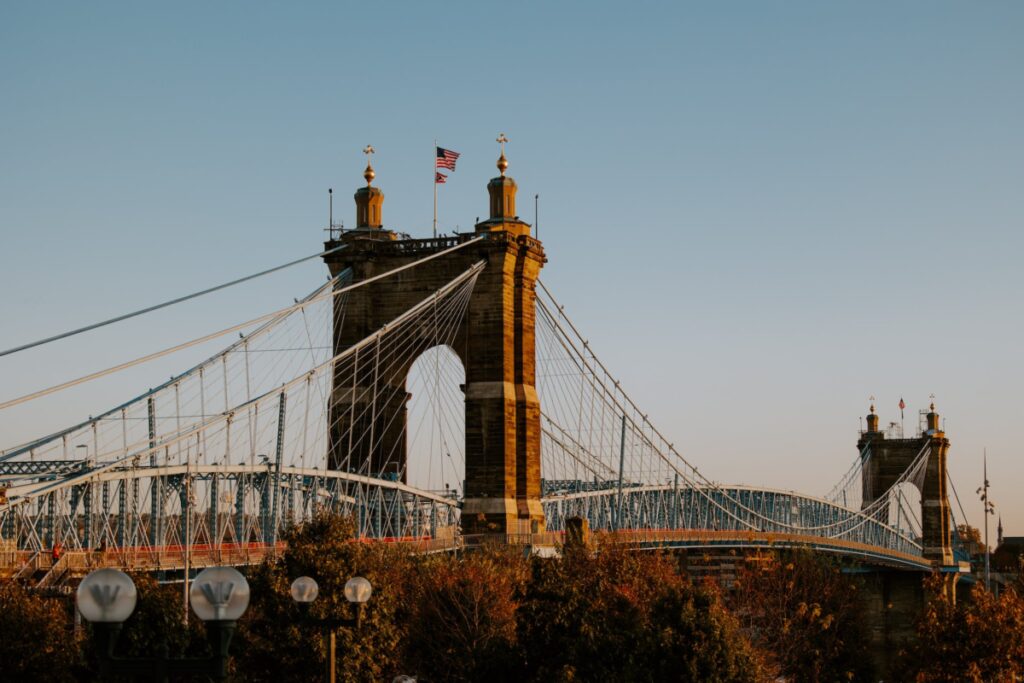 My wife and I are young travelers and we take our trips, especially our itineraries seriously. This space will be used to highlight our recent and our favorite travels.
We make a point to take in as much of a destination as we can in a weekend (or extended weekend) to truly take in everything the city has to offer. We appreciate historic lodging and unique food recommendations (We spend more time researching where to eat than where to go in most cases).
As a public historian, she is drawn to the attractions that highlight the history of the area. As a baseball fanatic and pop culture nerd, I lean more toward experiential travel.
If you don't want to take a road trip, all major airlines fly into the Covington Airport located right outside the city just across the Kentucky border.
Where to Stay in Cincinnati
While we have opted to stay with close family on our trips to Cincy, it does have many options when it comes to a place to stay in the heart of the city. The Hilton Cincinnati Netherland Plaza was built in 1931 and is a member of the Historic Hotels of America. The French Art Deco building stands out for its beauty and proximity to all major attractions.
For a more contemporary style, I would recommend the 21c Museum Hotel. While it was built in the early 1900s, it leans into a more modern style with original artwork in each room and a contemporary art museum on site.
What to Do in Cinncinati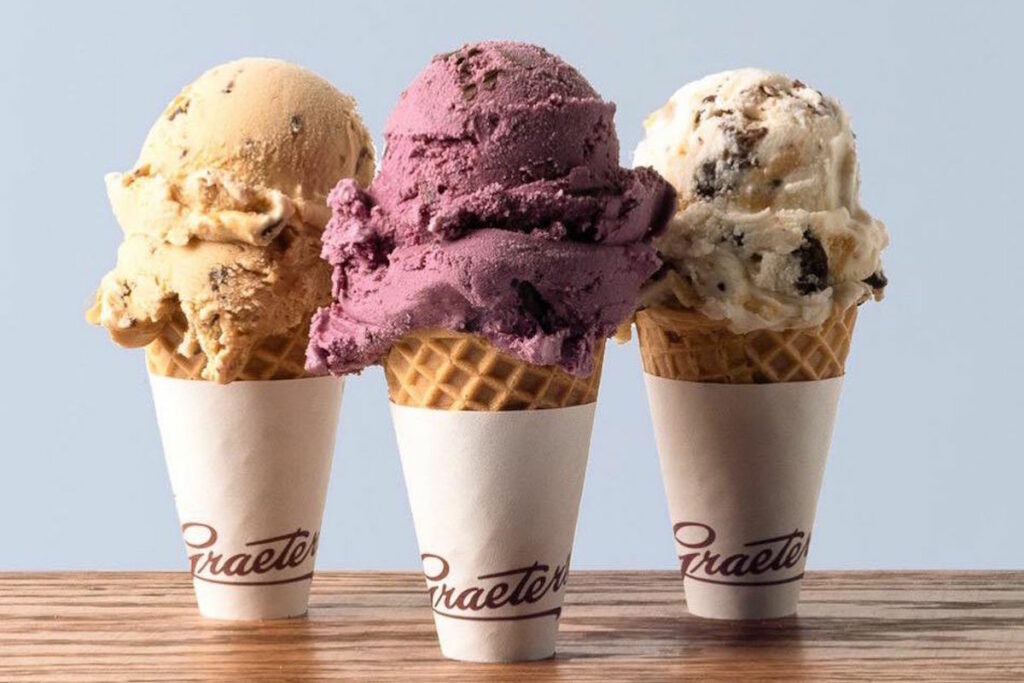 How do you entertain a project manager, art museum archivist, and a couple of industrial engineers? Well, a pottery manufacturing facility and showroom of course. Rookwood Pottery is a staple of Cincinnati. Founded in 1880, it is one of the most successful female-founded and operated businesses in the country. It's still thriving nearly 150 years later.
Its' flagship location and store are also the sites of its manufacturing facility. Offering daily tours, you will be taken through the start-to-finish process of making all their beautiful works. You can see an ornate ceramic designs at many of the oldest buildings in Cincinnati. An you can see the special collection of everyone's favorite Hippo, Fiona (of the Cincinnati Zoo). It is easy to recognize the time and care they put into their work.
For those interested in American History I recommend going to the top of the largest hill in town (that's what it felt like after we walked it) and check out the William Howard Taft Historic Site. The birthplace of the former Supreme Court Justice and President serves as a beautiful city park. It's also museum paying homage to the Taft family. This great American is much more than just a story about a bathtub.
A couple of options to capture the bustling nature of Cincinnati, I would first guide you to the Findlay Market. This Farmer's Market gets packed on the weekends. For good reason, it offers a look at the different local food and artisan creators within the area. Dutenhofer's Books is a chaotic emporium of any book you could imagine looking for. Spanning three floors, you will be able to peruse anything from the rarest of finds to today's most popular offerings.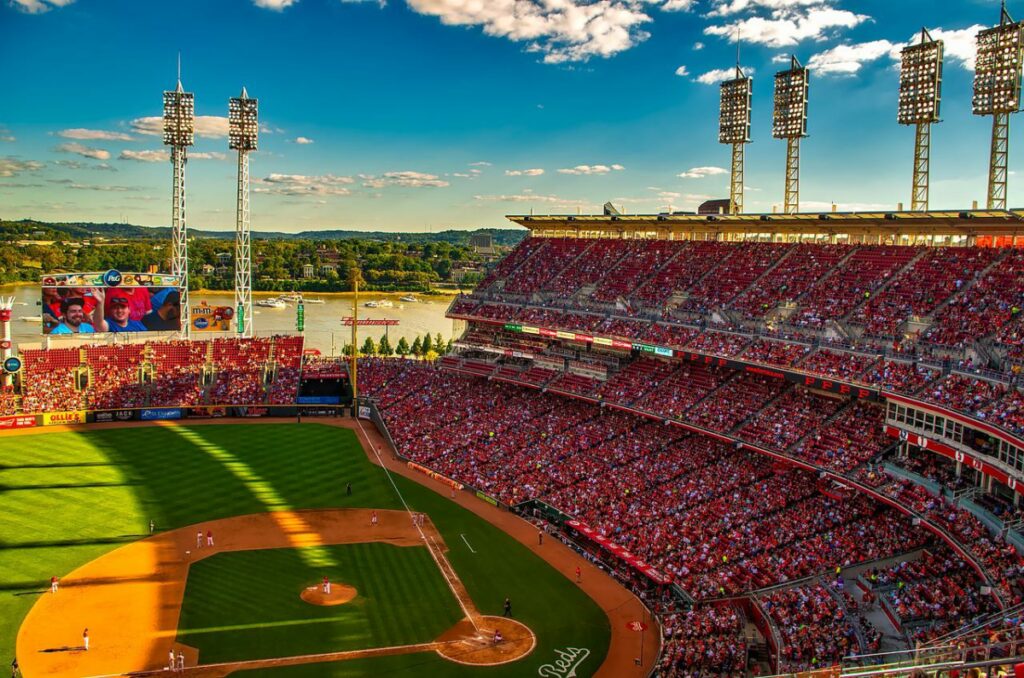 As mentioned before, I consider myself a baseball fanatic. A personal goal is to see all 30 Major League Baseball stadiums. I can't complete this article without referencing Cincinnati's own Great American Ballpark. While the play on the field has been less than stellar this year for the Reds, the stadium offers a good spot to catch a game in the summer.
It offers better sightlines and fan experience prioritized by stadiums built in the early 2000s (and perfected in the most recently built stadiums). If you are catching a game in the afternoon on a hot summer day, you should avoid the Third Base line seating. You will leave a little redder than you came.
From a food perspective, you will find all of your favorite baseball staples, but the highlight is Cincinnati's best ice cream, Graeter's. (They lose a point for not offering the Graeter's in a helmet though).
Best Eats in Cincinnati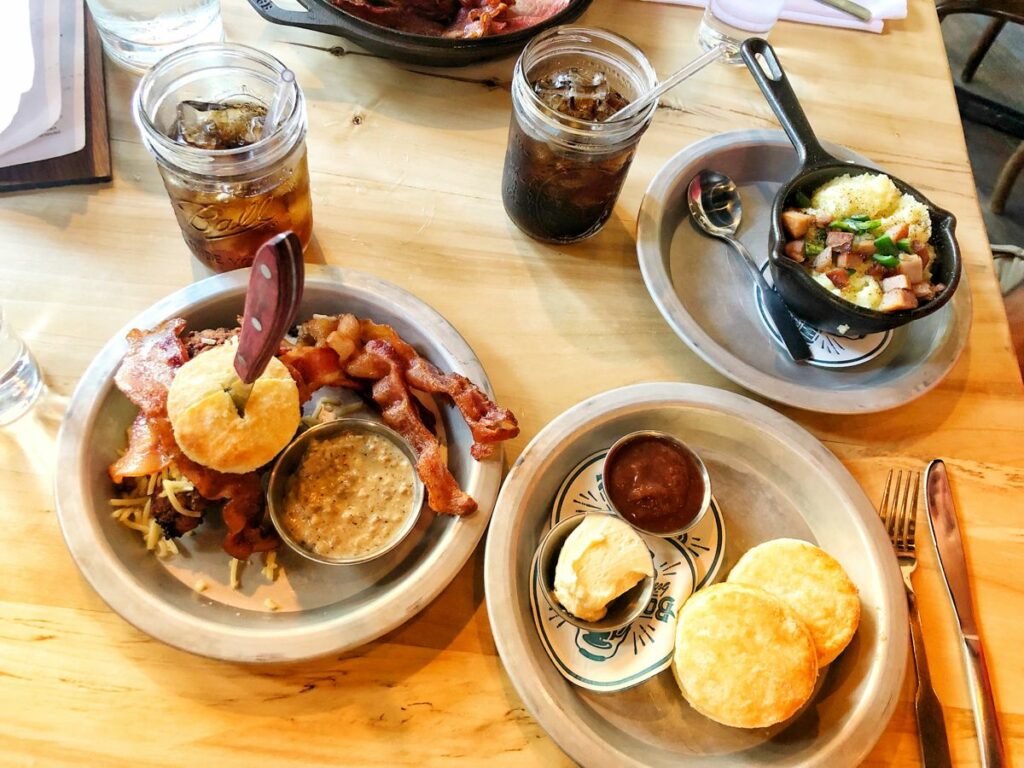 Speaking of food, and I do love to speak of food, Cincinnati has a few of my favorite options. You won't find any recommendations for Cincinnati-style chili from me. But you would have no problem finding it if that is your thing). If you are looking for a perfect Brunch and Cocktail spot, Boomtown Biscuits and Whiskey is certainly the place for you.
I highly recommend one of their frontier-inspired biscuit sandwiches. If dining with a group, you should get the sampler of Butters (including an Oreo Butter while we dined) and biscuits for the table. To top it off, enjoy one of their classic Bourbon cocktails to complete your experience.
For a gem of a local chain, I would point you to Taste of Belgium. As someone that is a sucker for a fried egg on a burger, they have the best Brunch Burger I've ever had. It's served with local bacon, egg, cheese, and syrup inside Belgian Waffles for a bun.
For the sweet tooth, nothing will satisfy it better than the aforementioned Graeter's Ice Cream. (I would direct you to the Cheese Crown flavor). Finally, it's been a few years since my last visit but the best dinner I can point you to is a slab of ribs at the Montgomery Inn.
Stay tuned for more stories on the road, more places to explore, eat, and have adventures throughout the U.S.