Lilith Czar may seem like the new girl on the block, but she's got nearly 20 years in the industry under her belt. Before her rebirth as this character, the powerful singer put out solo work under her birth name, Juliet Simms, and with her band, Automatic Loveletter. As Lilith Czar, she has redefined her work and sound, while touring with rock heavyweights like Black Veil Brides and Halestorm. 
Lilith is about to embark on a UK tour with Black Veil Brides today and then she will be heading back stateside to finish up her new record.
The Travel Addict caught up with Lilith on ShipRocked where she spent time performing, doing meet and greets with fans and zip lining across the ocean in the Dominican Republic. We talked about stepping into this new era, who she's rooting for in the Super Bowl and what a perfect day looks like when she's at home in Tampa Bay.
Let's talk about the album, Created From Filth and Dust. Tell me a little bit about where this character came from and the story behind the album. 
In 2020, I discovered this character during the time we all had at home to sit and ponder about our lives and ourselves. For me, it was a really introspective year, especially because most of my adult life has been spent running around on tour, making records and being go-go-go.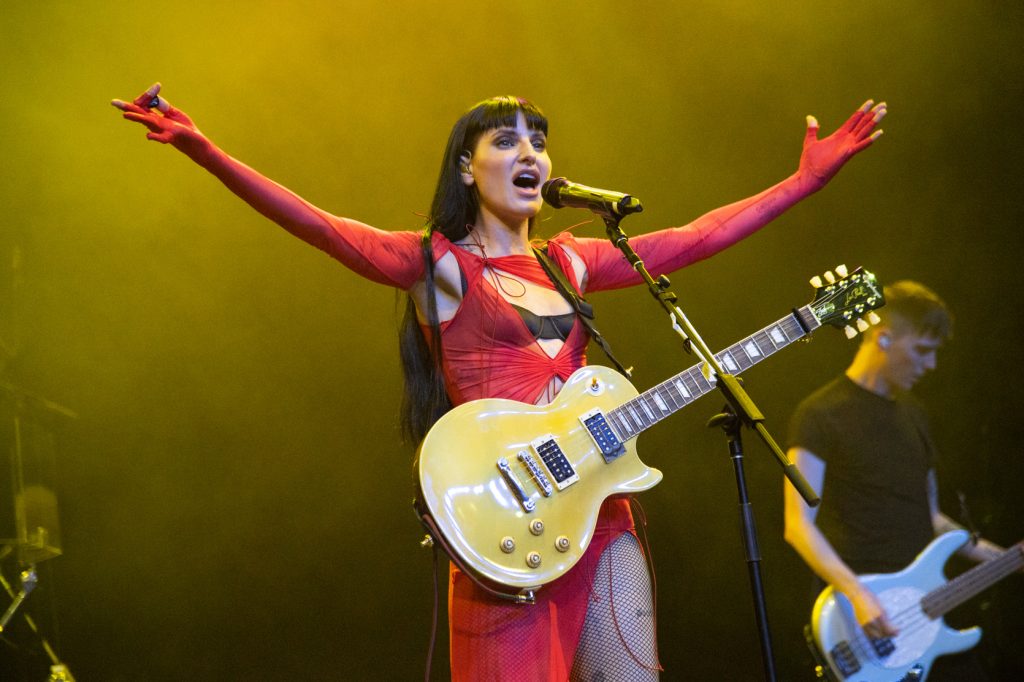 When you're in that headspace, you're not really looking at what's going on. You're not paying attention to ten steps ahead or ten steps behind. You're just looking to put one foot in front of the other. 2020 really gifted me the time to decide what exactly I wanted to do with this new record that I had started writing. 
Basically, what happened was I had started to reflect on what I was writing, what I was saying. I reflected and thought about my history in music, what I had done up until that point. The one common denominator was that everything I had put out or released felt like it had other peoples' fingerprints on it. 
People directing me where to go, how I should dress, what I should sound like, what I should write about, what I shouldn't say. It felt very controlled, apart from some singles here and there. I had had a lengthy experience of being told what to do essentially.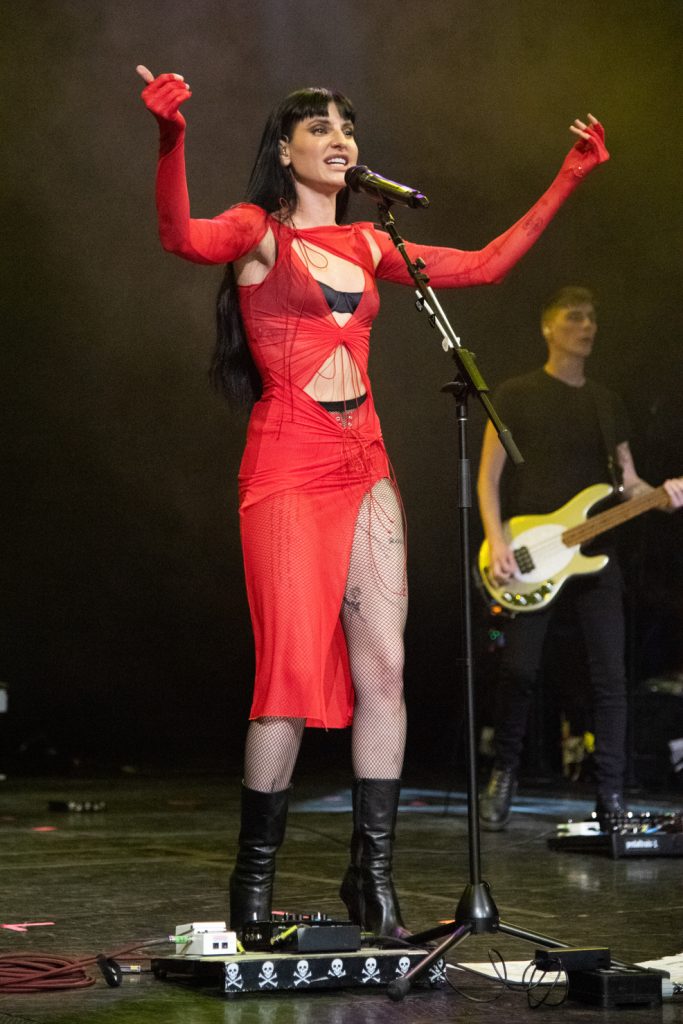 Not unlike other women in the music industry, unfortunately.
That's my point exactly. There are many that prevail – take Maria Brink and Lzzy Hale and Amy Lee. I recognized that. These are very strong, powerful independent women with voices and they're not afraid to speak their minds. That's how I always felt that I was. So, in 2020, I was like, that's it. I kind of snapped. I decided I wanted to completely switch things up; I wanted a complete rebrand and a name change. 
The story behind Lilith, depending on where you're reading or learning about her, there's different depictions of this fictitious character, but primarily she is a feminist and she's a very strong woman. She represents equality and standing up for what she believes in. 
The story of her is something I have connected with for years. So that's one of the reasons why I picked Lilith. I decided in 2020 that I was going to kill Juliet and completely flip the script and paint the future in the message that I wanted to for once.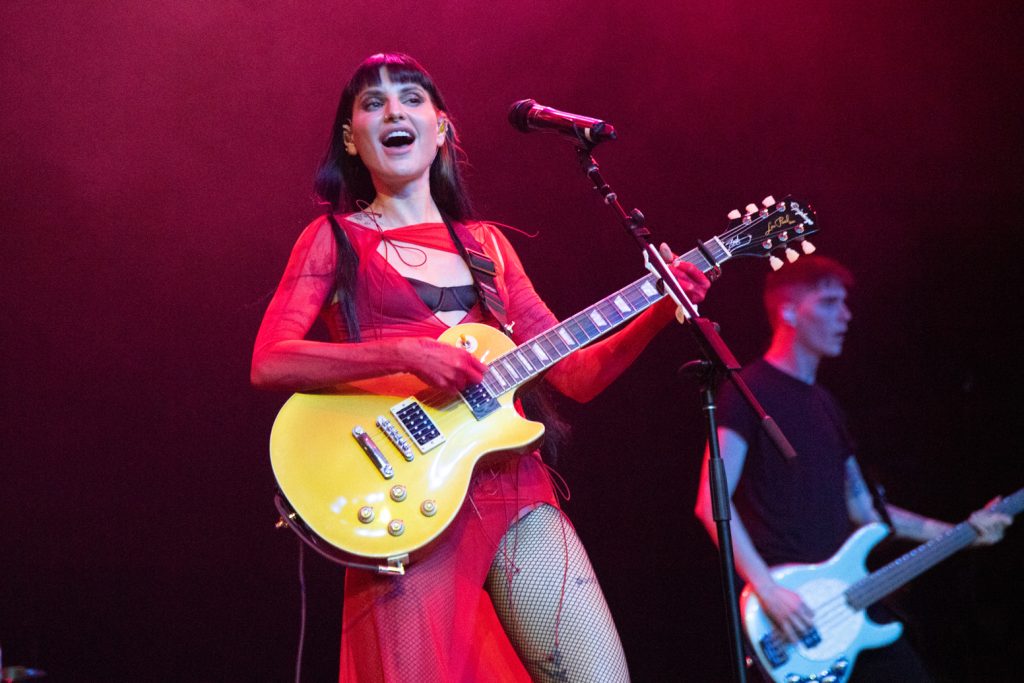 Can you tell me the story behind "Lola"?
Lola is about my life story. It's about having a dream in Florida and pursuing that dream, leaving home at a very, very young age. I was 15 years old when I left Florida and got my first deal. It's about being kind of swept up in the chaos and the circus of it all and kind of losing myself along the way. And then turning it around, getting my life back together and going back to why I was doing this in the first place and pulling that up to present time and continuing on.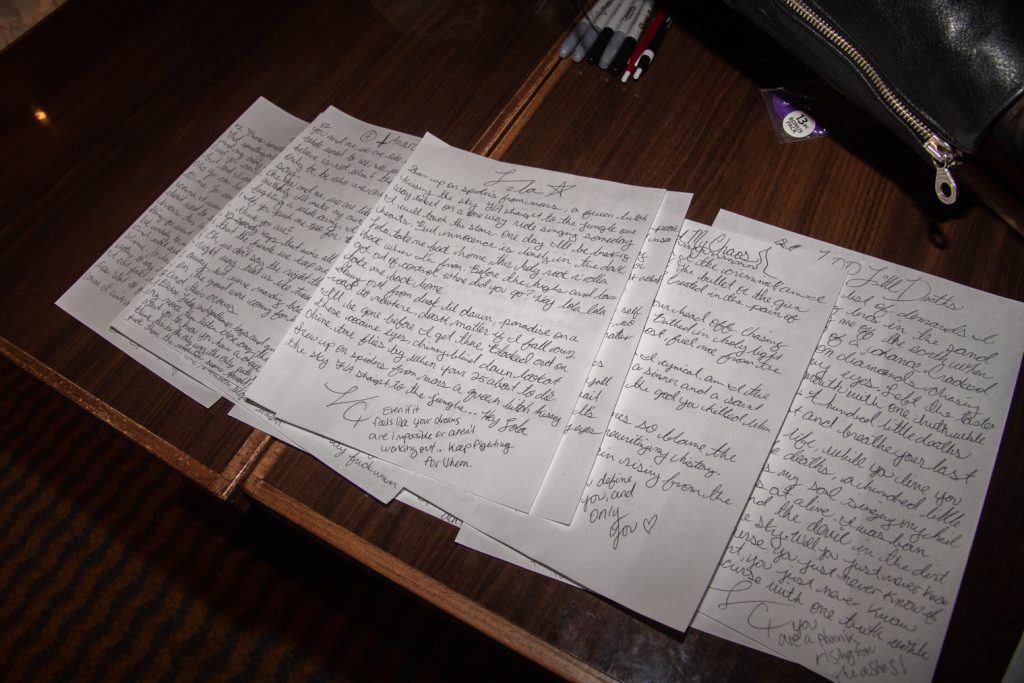 What was your favorite ShipRocked experience so far?
This is my first one. Let's see. It's been three days. My favorite moment so far was the first day when the Bengals won. 
I'm from Cincinnati!
My husband's (Andy Black from Black Veil Brides) from Cincinnati. So HUGE Bengals fan.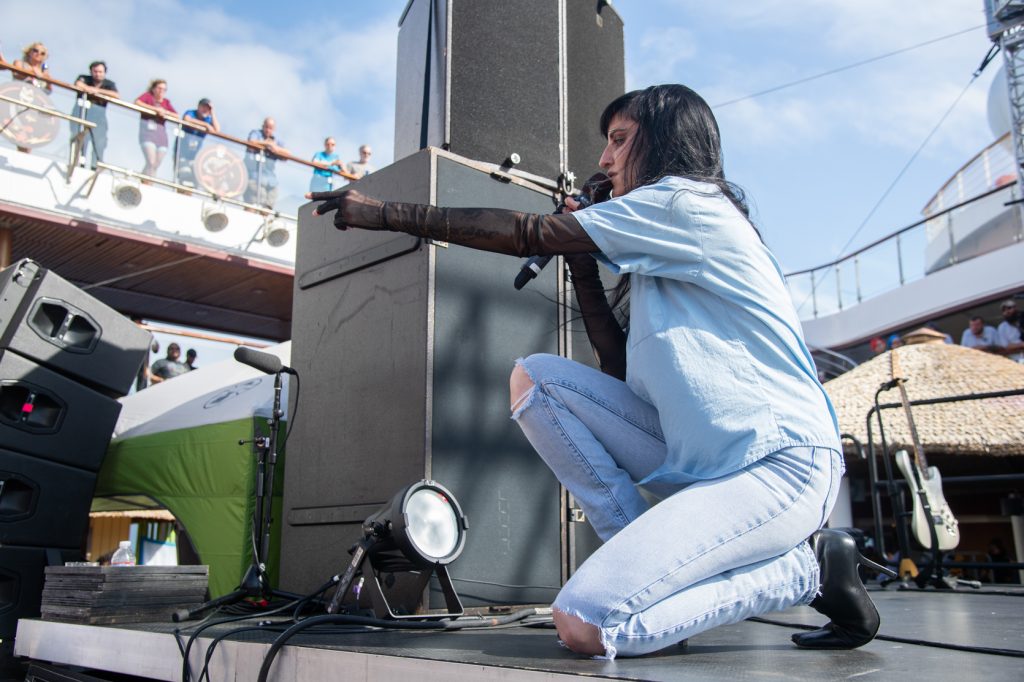 Joe Burrow is amazing. Let's give him some love. 
Yeah, Joe Burrow, you've got this. I can't wait for Sunday. You're going to kick ass. We're gonna go next week.
Editors Note: Unfortunately our shared Bengals Super Bowl dreams were crushed the following Sunday against Kansas City who went on to win the Super Bowl.
Did you go to the Super Bowl last year?
No, we did not. We went to Cincinnati and watched the game with Andy's parents. It was really fun. 
Do you have any favorite places to hang in Cincinnati? 
We go to football games a lot when we go there, so of course Paul Brown Stadium. Honestly, my in-laws' house. I know that's a boring answer, but being in my pajamas with my husband and his parents just watching movies and chatting, I love it.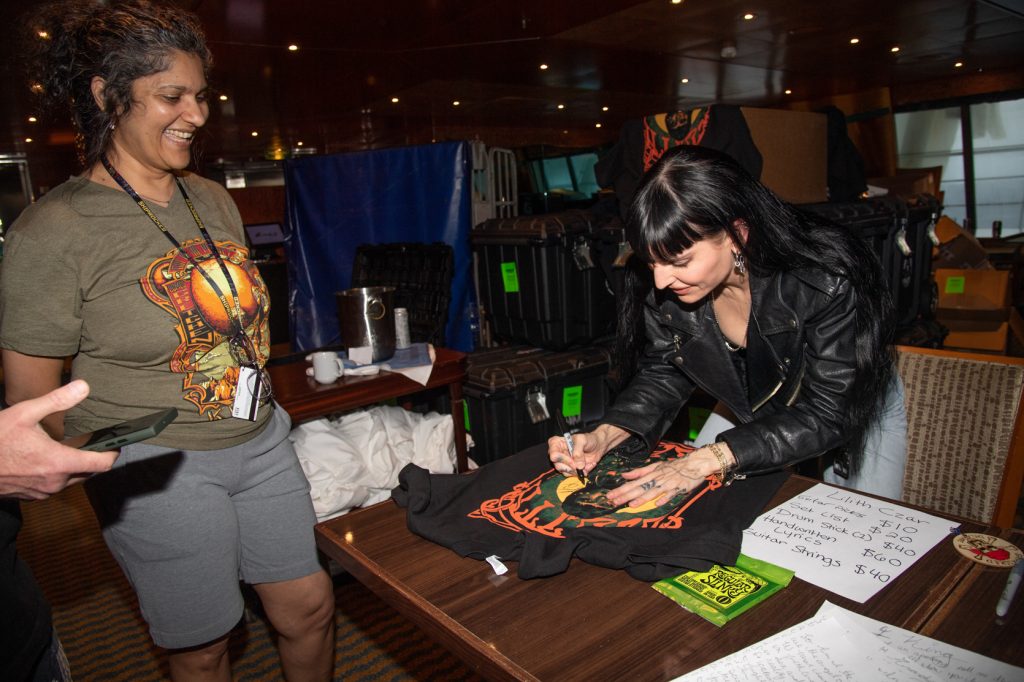 You're playing Sonic Temple this year in Ohio as well. Have you ever played Rock on the Range or Sonic Temple in the past?
I did not play Rock on the Range. So, this is something I've looked forward to for a very long time. It's been a year of firsts for me. I had never done Louder Than Life, I had never done Aftershock.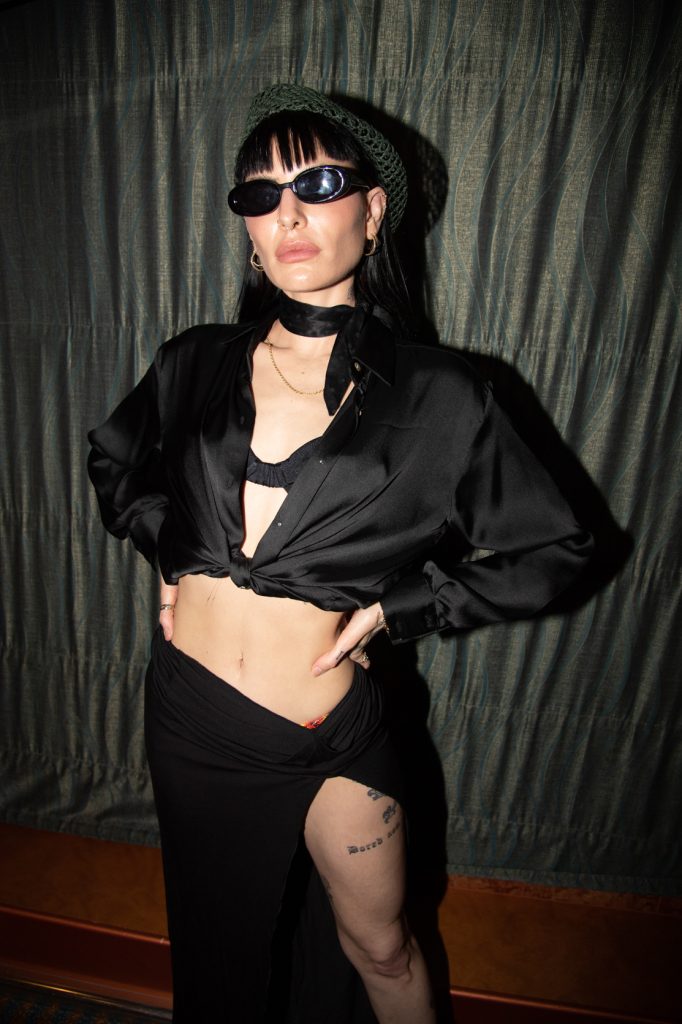 Do you still live in LA?
We actually moved. We lived in LA up until February of 2022. But then we decided to move to Florida because my family lives there and we needed the family assistance because we have two cats and we're both touring musicians. 
Getting somebody to watch your cats is almost impossible. Our cats are extremely particular. The girl cat, Femme, doesn't like anybody, hates everyone. She is so in love with me that it hurts. She is in my arms, snuggling; she tolerates Andy.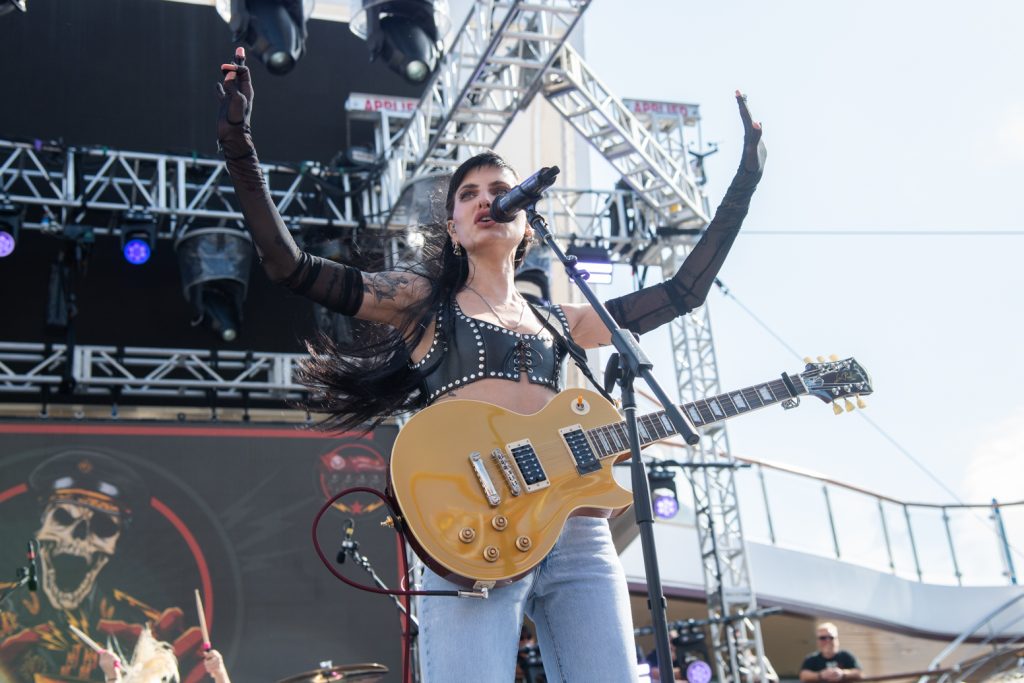 Your parents are okay with the cats?
Yes. My dad, in particular, has known them since they were babies. One of our cats has sent two people to the hospital. So, we can't just have random people care for them.
So you moved to Florida for your cats. 
No, we literally did.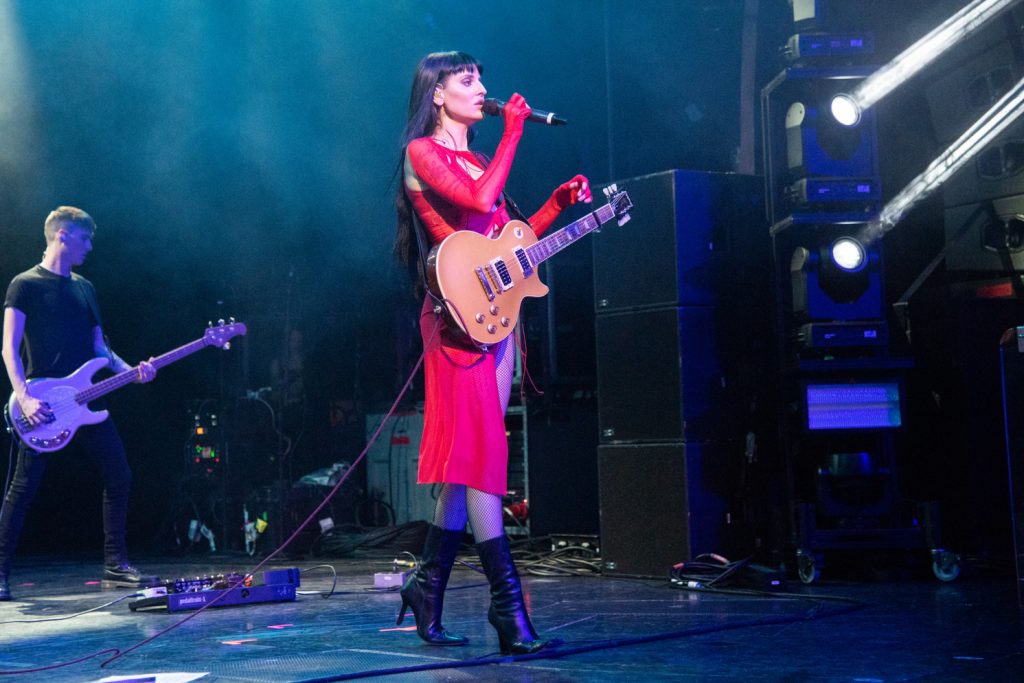 Which part of Florida?
Tampa Bay area.
What is a perfect Tampa Bay Day?
I grew up in Florida. The nostalgia behind cloudy, dark skies and rain…nothing makes me happier than when I wake up in the morning and it's gloomy and raining. I know that sounds like I'm a deep, dark, scary person, but nothing makes me happier than bad weather.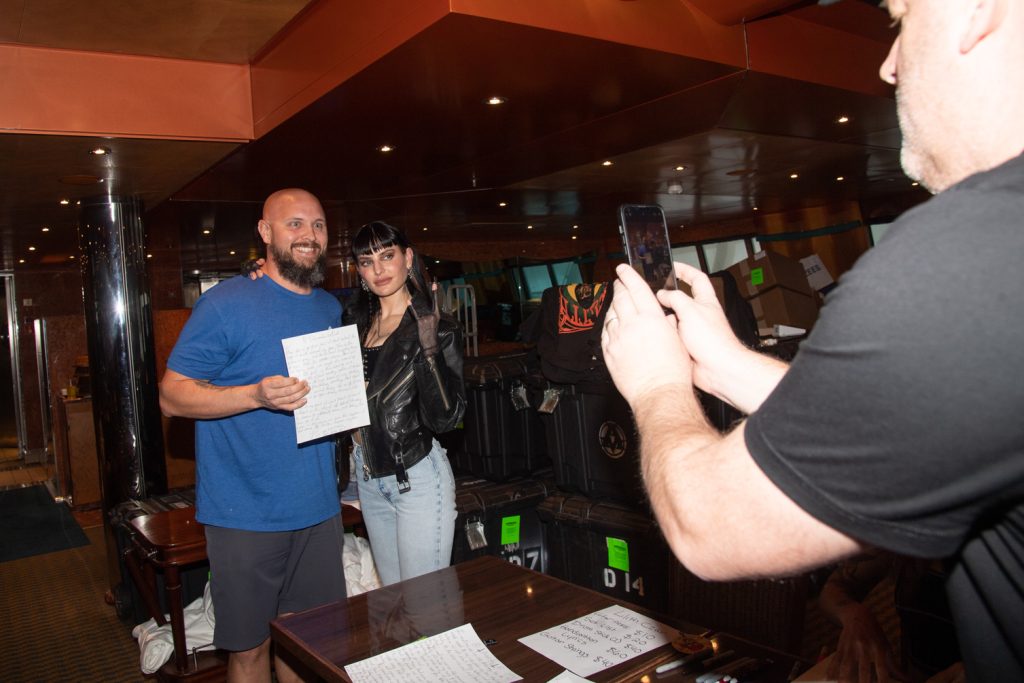 Well, it rains every day in Florida and it never rains in LA. 
I know and I was miserable there!
So what else do you do in Tampa Bay? Give us some examples. 
One thing I do love to do in the Tampa Bay area is drive down to Clearwater Beach and go walking on the beach. My favorite restaurant in Clearwater Beach is called Frenchie's. There are two Frenchie's in Clearwater Beach. Do not go to the Frenchie's that's not on the sand. There's a separate Frenchie's that's a little more inland and for some reason, even though it's the same chain, the food there is a hot mess.
There's another really great restaurant near Clearwater Beach on the highway to the beach that's called Island Way Grille. It's really great food; good steak and seafood. One more great restaurant, a breakfast restaurant that we love, is called Kelly's and it's in Dunedin. Their thing that they're famous for is their Eggs Benedict. It is the best Eggs Benedict I've ever had in my entire life. 
What's your perfect vacation look like? With Andy I assume.
Well, this is a fun fact. Andy and I, almost having been together for 12 years, have never gone on a vacation together. It's very sad.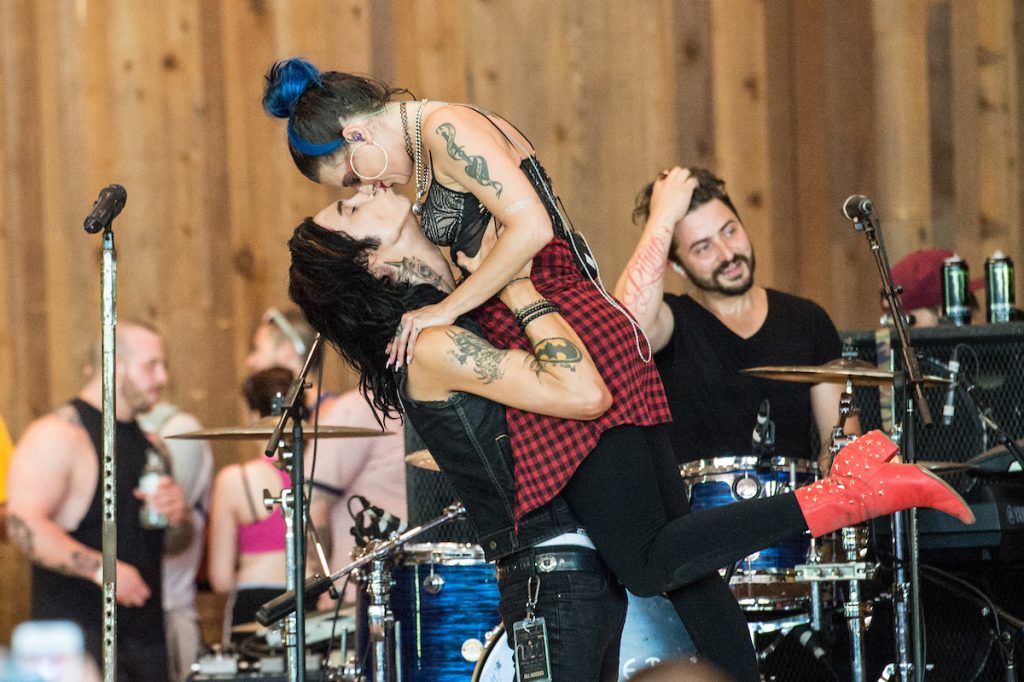 How is that even possible?
Because we work too much. Our perfect vacation is everybody leaving us alone for a week while we just lay in bed. If I had to drum up my ideal, I would love to go to Italy, to Sicily. That's where my mom is from and my grandpa. I have family in Sicily.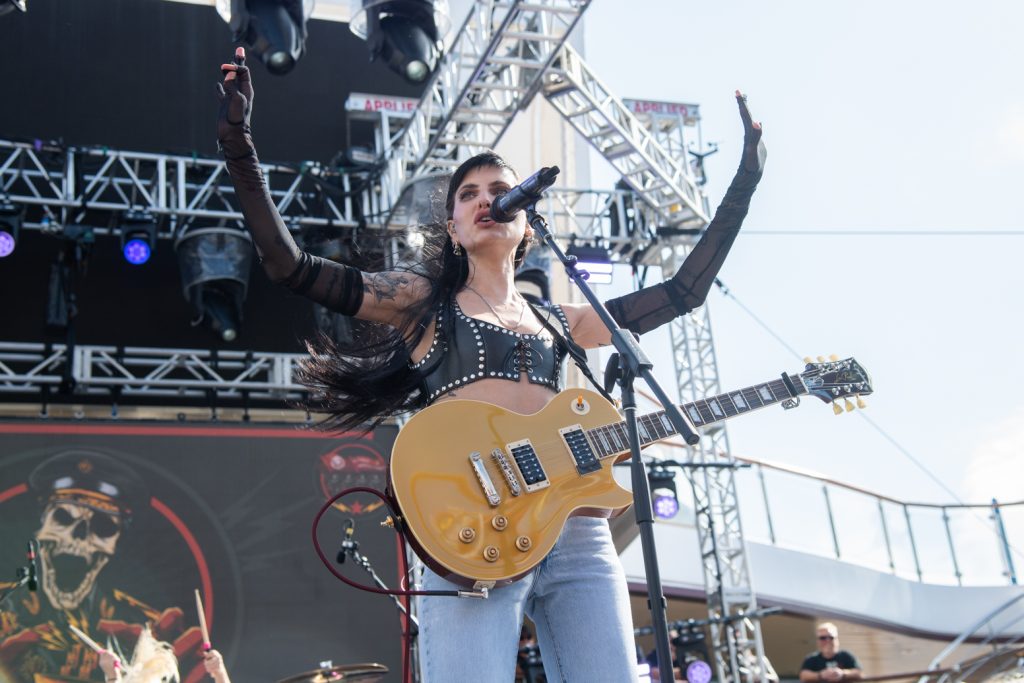 What's in store for 2023?
New music. I'm currently working on the next record. There are shows. I'm going to the UK in a few weeks to open for Black Veil Brides.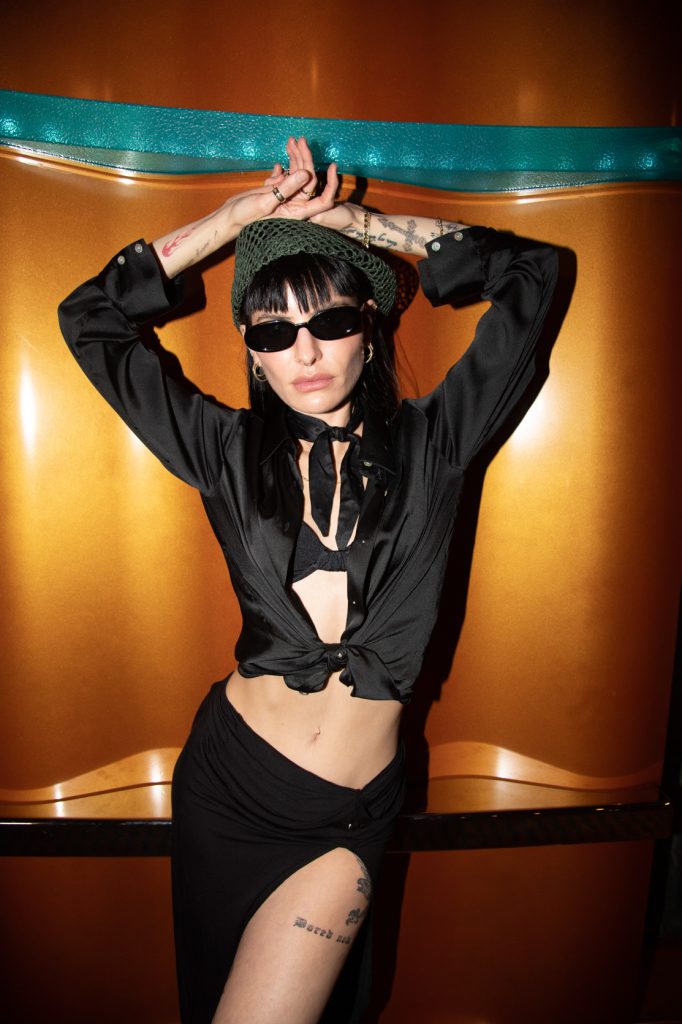 That's kind of vacation. 
Sure, when you're working every day. You're like, babe, let's walk down to the pub and get a glass of water. Look at that! That was so fun. Okay, back to work.
I'll say this. We're staying an extra day in London to celebrate my birthday, which will be really fun.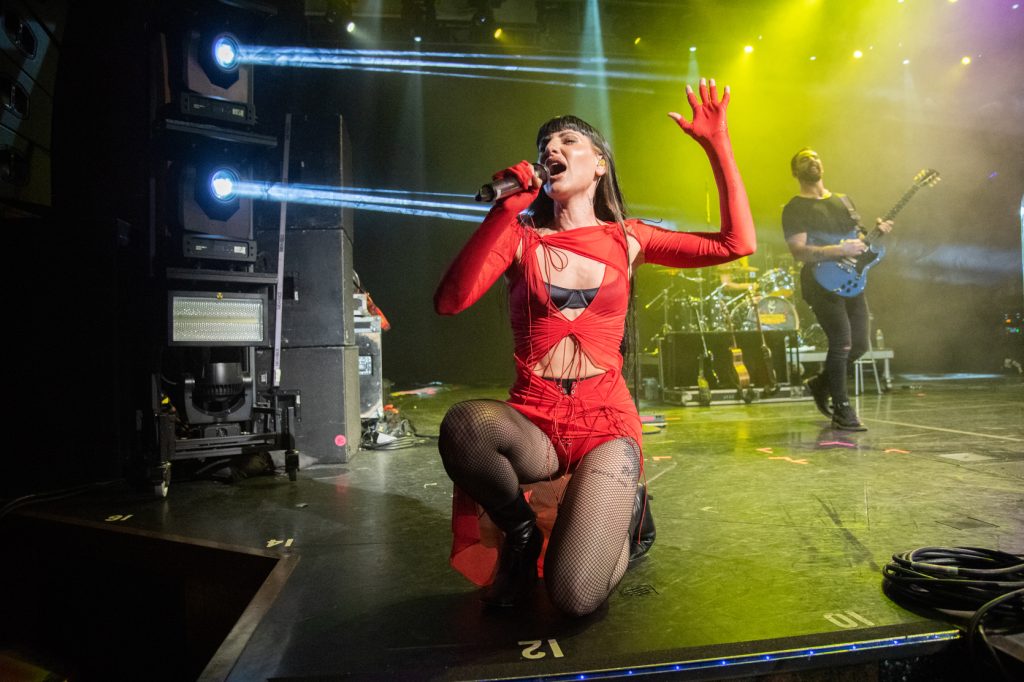 When does that tour start?
That starts on Valentine's Day. First show is February 14th. Last show is February 25th. And then I come home and I continue writing and recording for the new record. And then in May I have Sonic Temple and then after that, hopefully we wrap up the record and get it out. There will definitely be new music coming out this year, it's just going to be later in the year. 
Buy tickets here to catch Lilith and BVB on tour this month in the UK.