When Greenville, South Carolina's Islander take the stage, the crowd knows they're in for a show. Their energy is contagious during their live shows. We've been fans for almost a decade capturing the high-energy stage moments since back in 2015 so we can't wait to see what these guys have in store as they embark on their journey as independent artists in 2023.
In 2022, the trio delivered their hardest album to date, It's Not Easy Being Human and now they are back with new music that dropped Friday called "Serpents and Daggers." Check out the new song and follow their socials to make sure you are always up to date as new music drops.
Earlier this year, we caught up with Mikey and Chris Carvajal to talk about ShipRocked, their hometown of Greenville, South Carolina and how leaving a record label has impacted the music they're making. 
Lacey Sturm came out with you to perform on ShipRocked. Can you tell me about how that collaboration came about?
So, we have a record out called It's Not Easy Being Human and she guest vocals on the title track of that record. She jumped up there with us on ShipRocked and it was the first time we had a chance to do it live. She killed it; we killed it with her. It was a very special moment.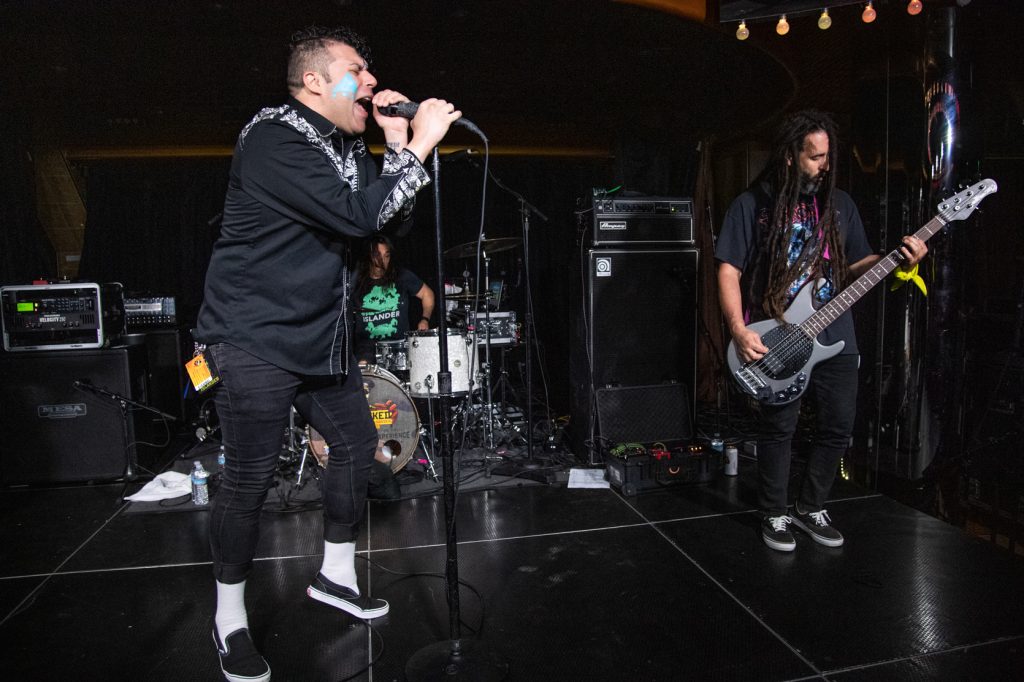 I'm so happy that it happened on ShipRocked. Do you have a favorite ShipRocked memory?
I think for me, it was just getting this year confirmed because our family is from the Dominican Republic and we got to go to our country. 
You did collaborate with Spencer (Chamberlain) from Underoath on "We Scream". What was that experience like and how did that come about?
We've all been big fans of Underoath for years and I've known Spencer since back when he started his other band Sleep Wave, and we were kind of coming up together with both of our newer bands and I don't know, it was just the kind of thing where we were finishing up that last record and we were trying to just bring as many friends in as possible because we wanted it to be kind of like a hip hop record where everybody's guesting and all your friends jump on. So, we asked Spencer if he would jump on a track with us and he killed it.
We actually shot a music video with him, too. We shot it with my iPhone. 
He was coming through our town to DJ an emo night like 10 minutes down the street from where we live, at the Radio Room. So, I brought a backdrop and everything was done in the back of the bar's kitchen. We set up a video shoot. 
We made it look like we were all in high school. We had these vintage 80s high school jackets, bomber jackets. I brought those. They were green but I turned them into pink jackets for the video. That was awesome.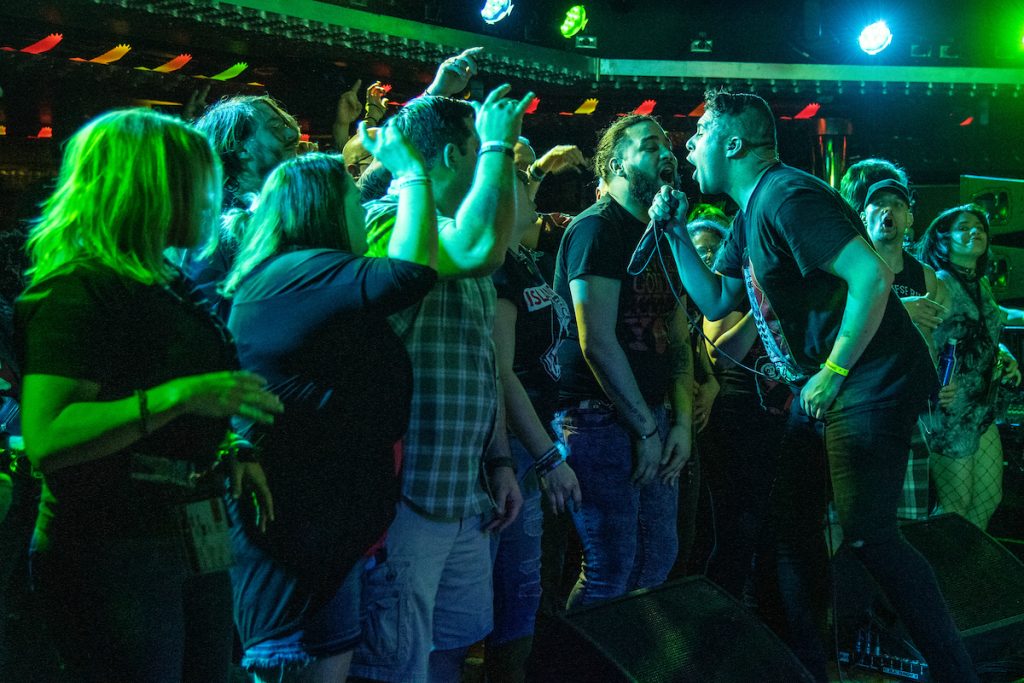 We have a ton of people on that record – some of our friends from Hyro the Hero, Lacey Sturm, Eric from I Prevail, AJ from Fire From The Gods, Sonny from POD. Head from Korn. HR from Bad Brains. 
It really is like a hip-hop record. 
Before we jumped in the van to drive down for ShipRocked, we were tracking vocals for the new album. So, we've already started tracking new music which is exciting.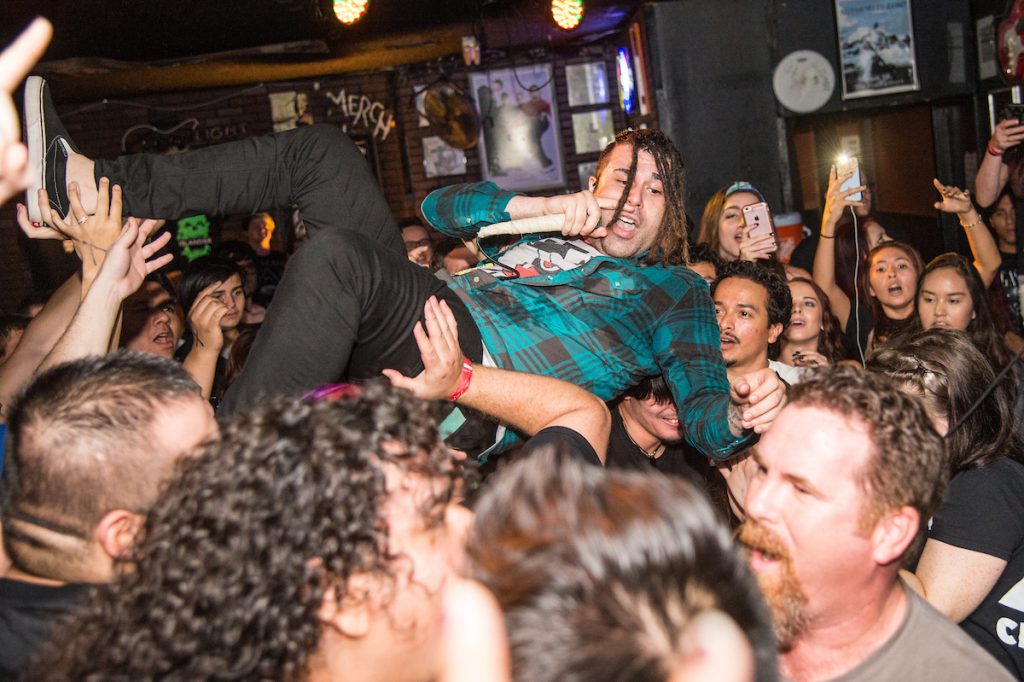 What's it going to sound like?
I know everyone says this, but this is our heaviest album. We're just going all out. We're independent now, so we can do what we want to. 
What's it like being your own boss now?
It's awesome. We're back to doing the things that got us in the industry. Basically, labels came to us and wanted to sign us and do all these things. I'm not pointing fingers at the actual labels, but everything gets so convoluted and diluted. I don't think anyone means to do that. Of course, they want you to be successful.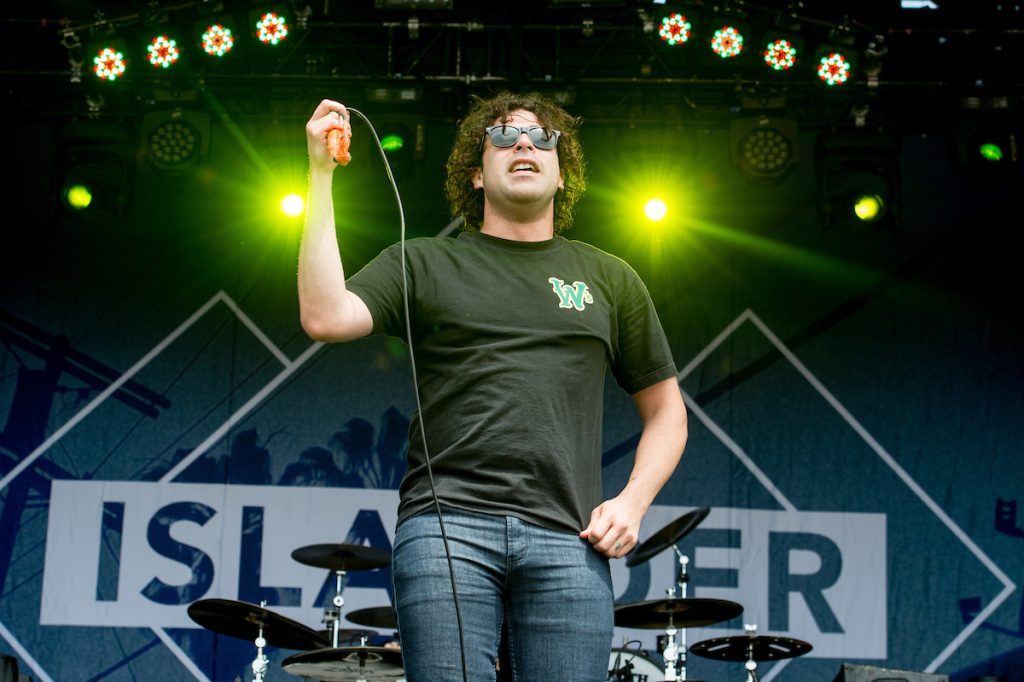 But the thing is, it gets diluted because everyone starts to put their hands in it with "it needs to be like this" and "here's the things that are hitting this year". All of a sudden, you can tell the influences there. With no label, we're back to doing the things that made people like us in the first place. We're doing something really exciting for us and I think other people are going to hear that.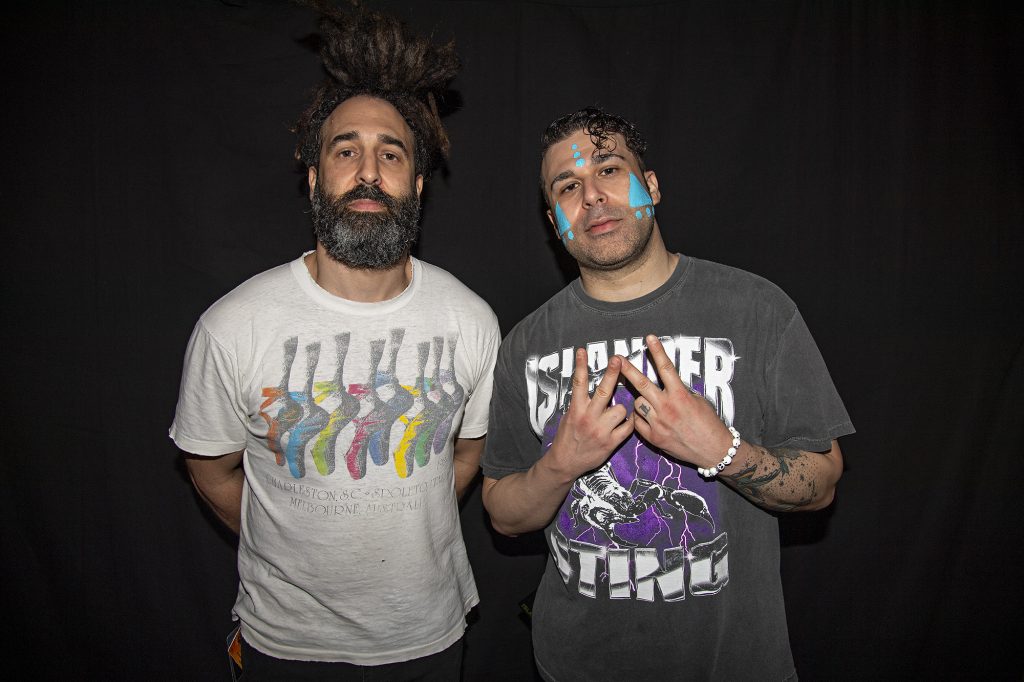 What's the perfect day in Greenville, South Carolina?
My perfect day in Greenville is if I wake up for lunch because I don't get up too early and I go over to Tanner's Big Orange and I get myself some hot dogs and an orange drink. Then after that, I'm probably going to ride through downtown Greenville because it's so beautiful. Like, legit. 
I want to talk about how awful Greenville is because, I'll be honest with you, I'm tired of all the transplants. We keep making all these Top 20 lists and stuff like that. We were on CNN this year. We're growing too much, too fast.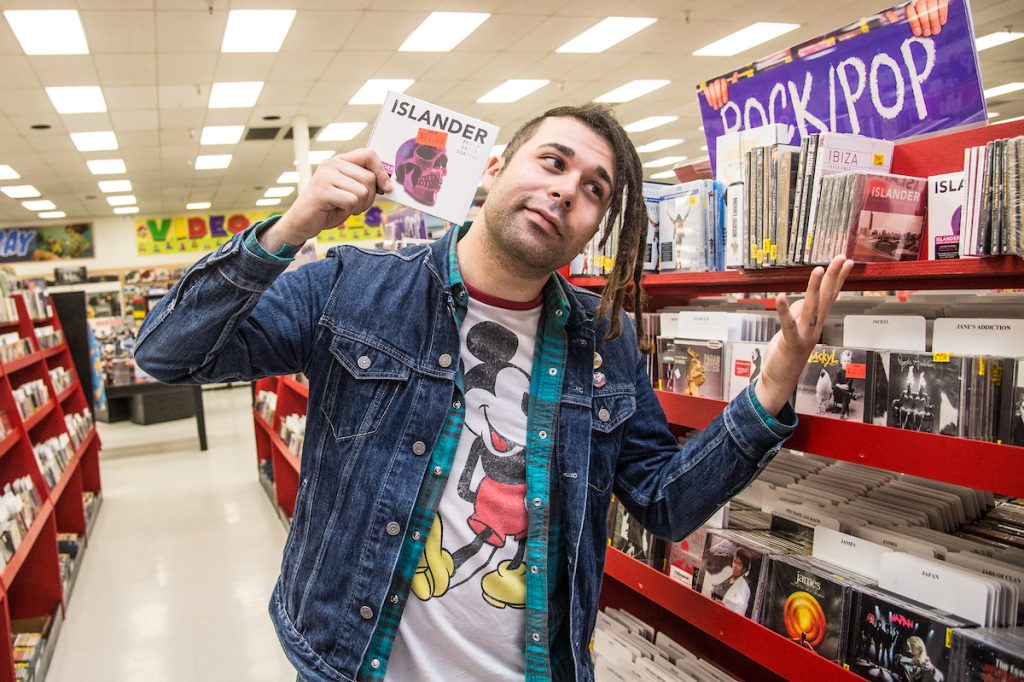 But what are we doing at night? 
I hang out with my best friends at the Radio Room. 
Is it a music venue?
It's a bar, but it's also a venue now. Our friend, Wes Gilliam, he's been booking for years and years, he still books there and they've really taken off. 
There're so many things to do in Greenville, it's hard to pick. We're a foodie town now. 
What he's saying about transplants, it's legit. It's growing to the point there we're kind of like, oh, everybody discovered our little secret, our hideaway. 
I think we have the fourth greatest water to drink right out of the tap in the country. It's a great place to raise your kids. I don't have kids, but I hear that. Great place to raise your dogs. I have two dogs.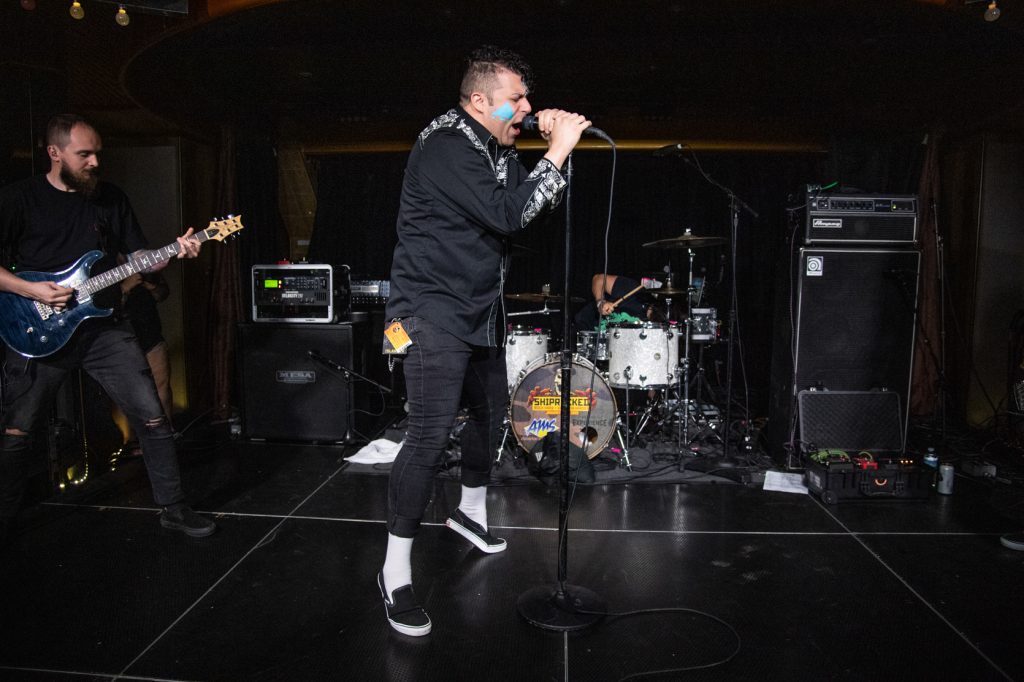 Any hidden gems you've found touring all over the country? 
There are tons. This isn't really a hidden gem, it's a request. Any time we play in Orlando, FL I like to have a day off before or after that because I like to go to Disney. 
Did you go to Disney before ShipRocked?
I didn't have a chance to. Something I'm going to try to do is go to Universal Studios, Hollywood, after this run, because Super Nintendo World just opened. That's what I want to see. 
I got a real hidden gem. There's this place called. Oh, man. What's it called? Darwell's in Biloxi, Mississippi. They have delicious crawfish etouffee.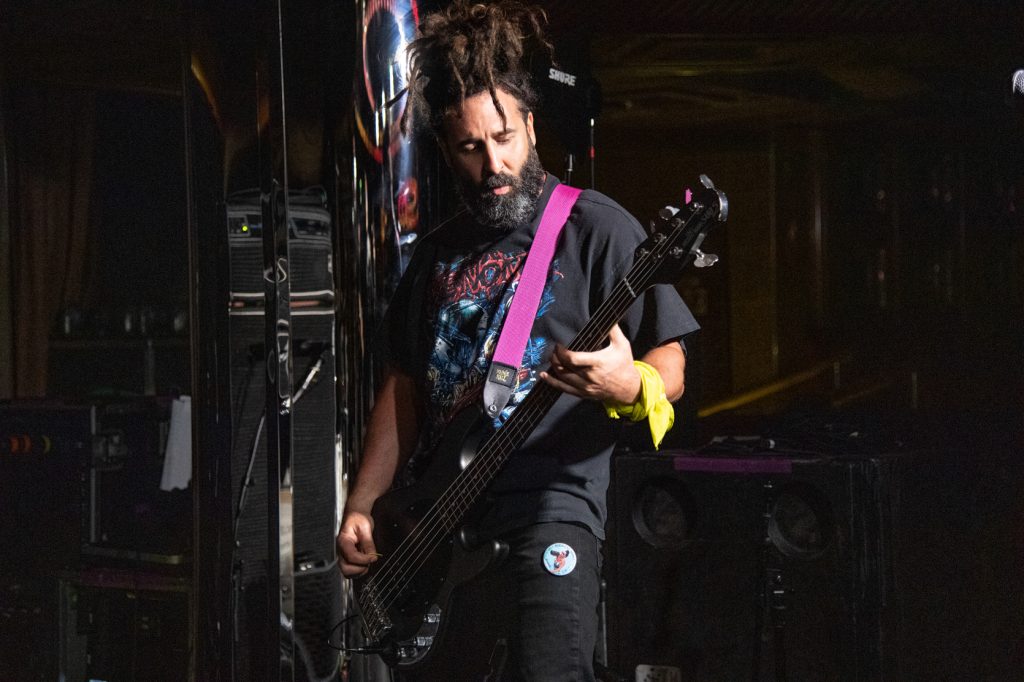 One of the times I saw you, we went to a gravestone for one of your favorite wrestlers. I would consider that a hidden gem for wrestling fans.
That was in Arizona. That was Eddie Guerrero. It was cool being able to go pay my respects to Eddie because I love wrestling.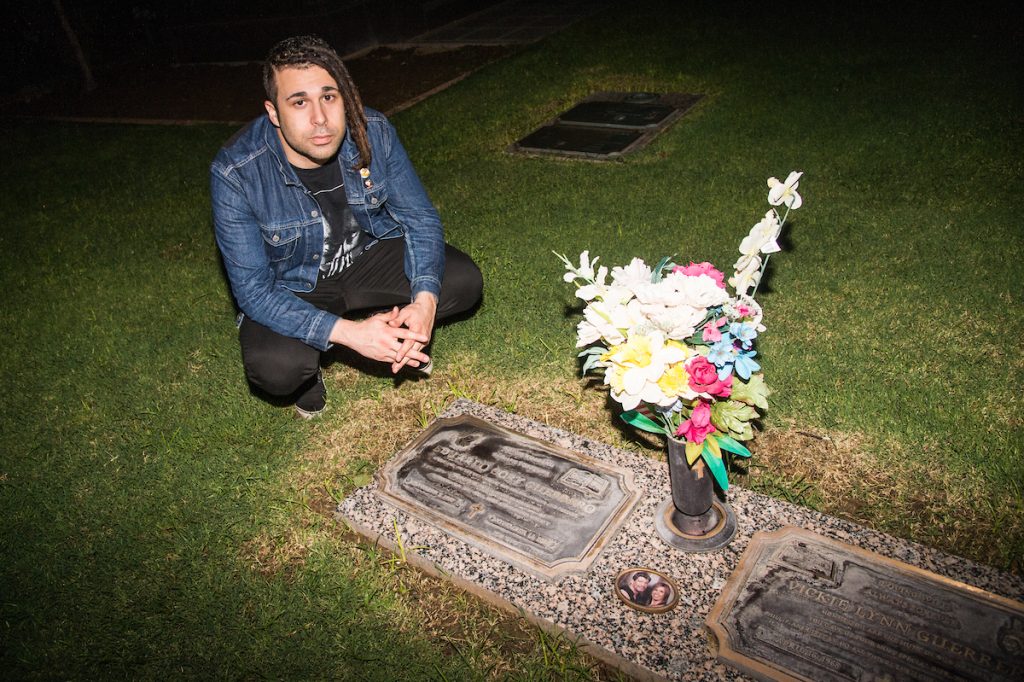 What's next in 2023?
We're just going to finish up this record. We're looking to confirm some tours right now and just stay busy. The classic, you know – tour, tour, tour kind of thing. Right now, we're going to take one day at a time like we always have and see where tomorrow leads us.