Distinctive singer and emotive songwriter Lacey Sturm first found fame in hard rock and alternative metal circles fronting the platinum-plus Flyleaf, though she continued spreading her artistic wings as an accomplished solo artist, frequently collaborating with some of the hugest heavy names. 
Outside of the limelight, she's married to fellow musician Joshua Sturm, guitarist for the band Kairos, and they have three sons together, who are often part of their extensive excursions. 
The Travel Addict tracked down Sturm after sailing away on ShipRocked to find out some favorite vacation spots, what they always pack, the perfect day in her hometown of Belton, Texas and revving up for a full band reunion, including a high-profile slot at Sick New World in Las Vegas and several other festivals.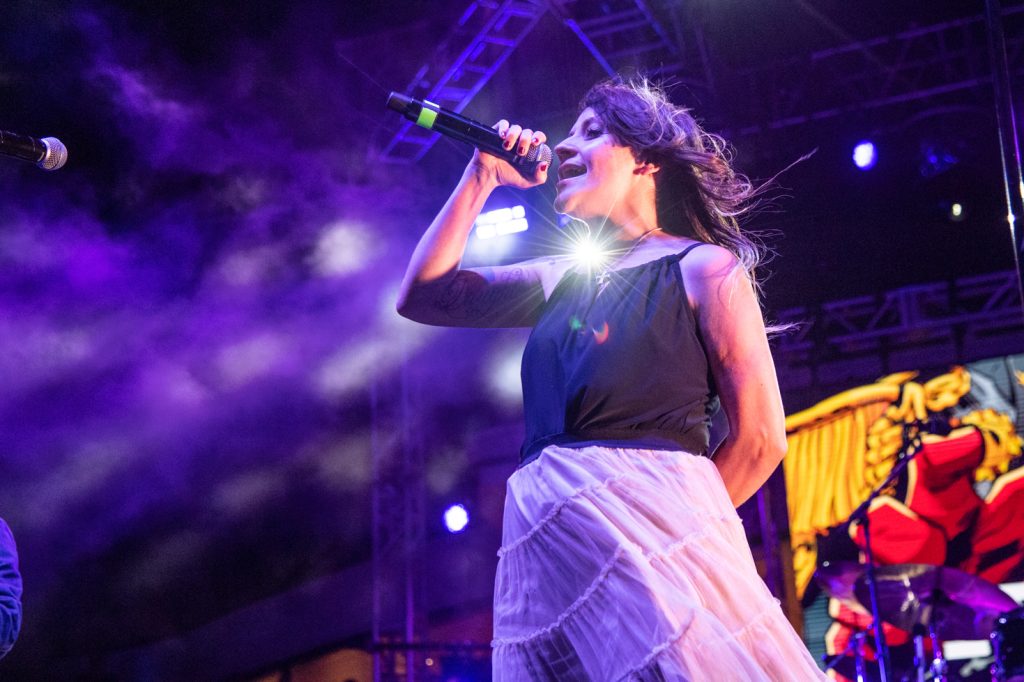 You've done tons of rock collaborations over the years. Any standout memories?
I guess the most meaningful one right now that stands out to me is working on "Dear Agony" with Breaking Benjamin's Ben Burnley. With Ben, there's a really special connection that I have as far as writing goes especially. It's weird to work with somebody who has exactly the same musical influences that you do. 
Our brain goes to the same place where it's just an amazing experience, because generally when I'm in the studio working with somebody, I don't know a lot of musical terms. I don't know how to read music. I do everything by ear, and by heart, and by feeling. So, people look at me crazy when I'm like, "This needs to be more victorious at this part." They're like, "What note do I play? What are you talking about?"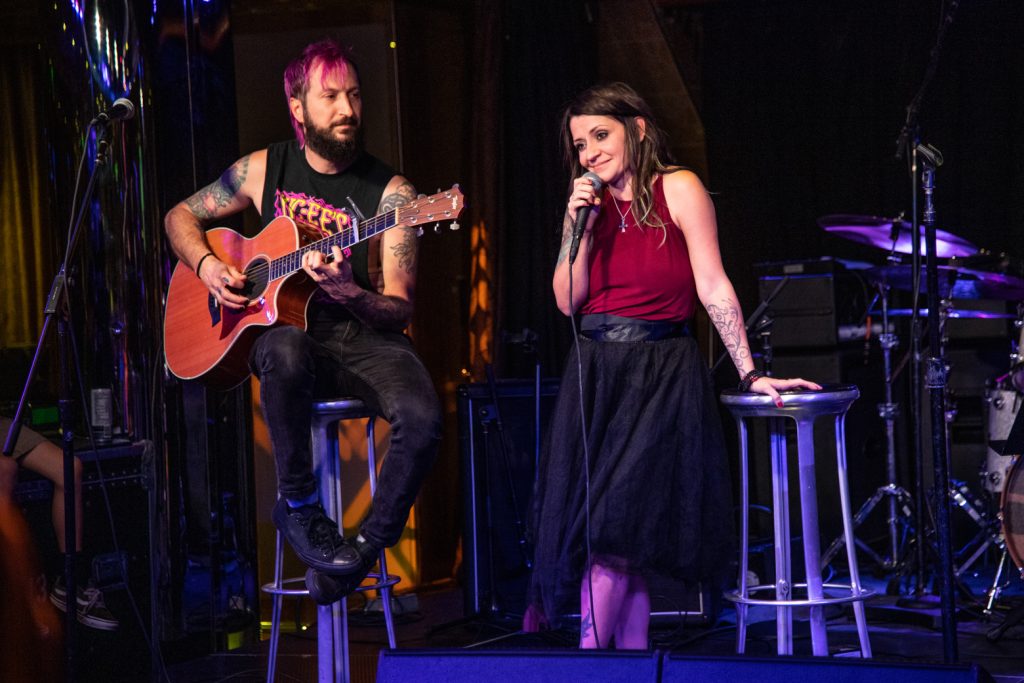 But when I'm working with Ben, it's like almost like he gets exactly what I was saying. He knows what you mean and it's a weird experience because that's the first time I've experienced that. We've toured together a lot, [but] we've never done a song [until this one], so to do that was a really kind of magical experience as an artist. 
I don't think about music too much as in that way because I don't do it for the music, usually the meaning that comes out of it. But it is weird to enjoy the music part so much that way. I didn't know it was possible. 
I do struggle with the musicians to try to get what I was thinking in my head. Working with my husband is like that, but we've been working together so long that he understands where I'm coming from. His musical taste is different from mine completely. He likes more eighties metal and I'm more nineties grunge, so that's funny, that's cute. He gets where I'm coming from and he can do it, but it is a struggle there. But with Ben, it was like we were so on the same page with that one.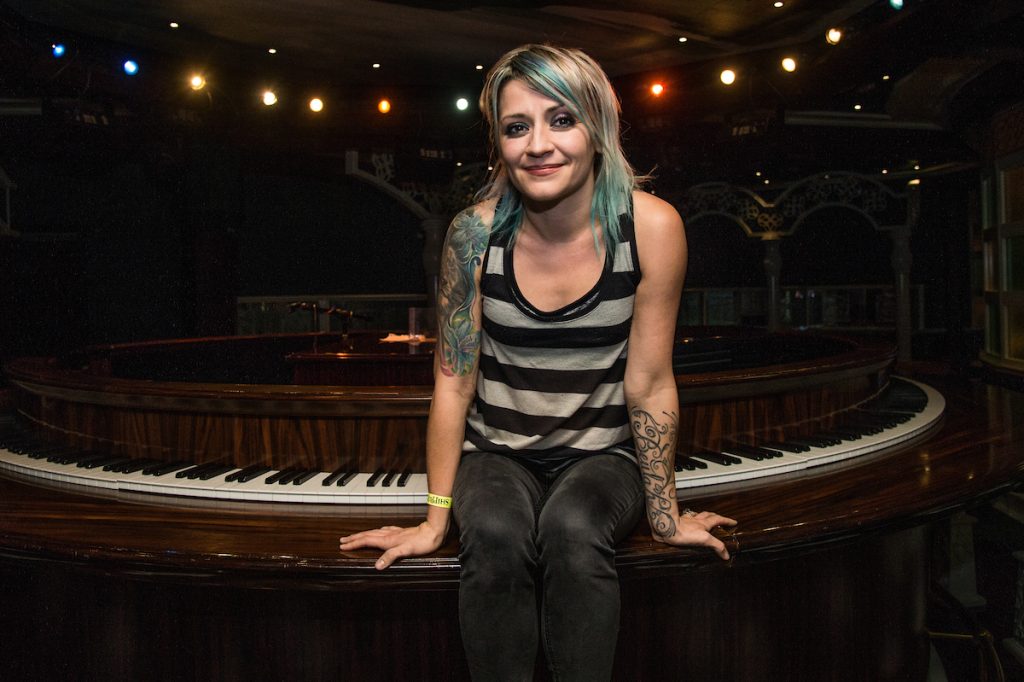 I love the cover of the Justin Bieber's "Let Me Love You" with Brian "Head" Welch's Love And Death. How did that song and collaboration come about?
It was weird to be asked to do that song at that time in my life because I had gone through a loss of somebody. She was a young girl that was like family to us. You know, my kids called her their big sister. We went through a loss with that…so when he gave this song to me to do, I looked at the lyrics and I started singing it. It was everything I wanted to say. I cried so many times, I had to start over and over, but it was so important to me to have an outlet.
Music began that way for me, and I think in the middle somewhere, I tried to sing things thinking about how other people would hear it. And it's different than singing something that's just from your own heart. Whether anybody hears it or not doesn't matter. 
But the fact that you got to like, express that part of you, it settles something. It's kind of like when you go to counseling and you feel like you got diagnosed with something, you're like, "Oh, gosh, yes, that's what I needed to know," or understand, or feel, or explain. And people say this to me about our music a lot, but that doesn't always happen to me, you know? So it was really good for me.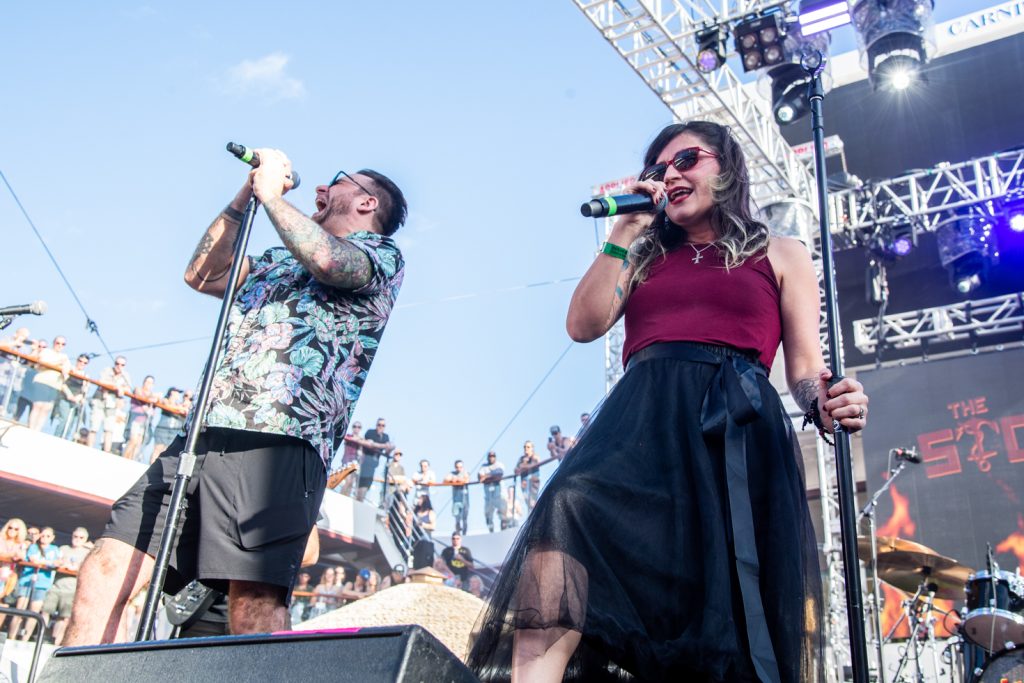 You also have a new song with All Good Things, "Hold On," so tell me about that.
In losing this person, it sometimes, you know, the devil will want a response out of the hell he creates. And so my mission to war against that is to do the opposite of what he would want me to respond with. So, when I went through this loss of this person over not knowing that life is a gift for them, like there's this cloud that comes and you can't see. It's just something that blinds you, you know? And I was like, every chance I got, I was telling the story of how I had this encounter with God that that kept me from taking my life. 
I need to tell you a story really quick…When I was 16-years-old, I hated myself, I hated God, I hated people and I was planning to take my life. And on that day I had this encounter with God, I realized [life's] a gift. You're a gift and your life is important. 
And I want to tell you that because I don't know if I'll ever see you again, but this is what you need to know. And I kept doing it everywhere I go, like that was how I grieved. So when I was in this season, like when I feel that overwhelming, I mean, what's the worst that can happen? People might look at you crazy, but I never missed that moment because of this urgency of like, "Well, I don't know if this is my last day or your last day."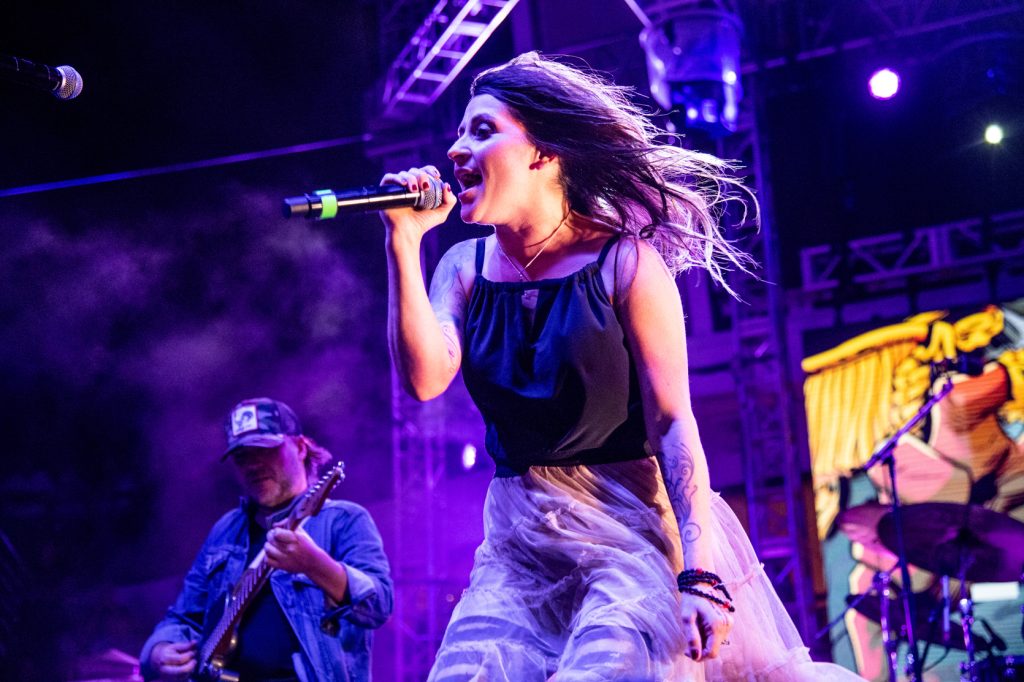 So when I was on stage, I think it was Blue Ridge for "All Around Me," I kind of shared that real quick story and the band was there, All Good Things. They heard me say that story and this song that they were going to re-release was about that. 
It was about holding on, and not giving up, and fighting with that kind of like, "I'm going to fight against it. I'm not going to give up fighting." It's just such an amazing shift of perspective because just to have the kind of passion that goes in one direction, like to take it and be like, "I'm going to put it towards fighting this lie, and put it into bringing life wherever I go, and bring purpose with anger and grief. You are powerful, and beautiful, and loved, and life is worth living, and is a gift to you. Stand up and live it. Don't be afraid of the pain. Embrace it." I know those guys, but when I heard the song and I saw they had the same message, I thought, "that makes sense," so that's amazing and how it came together. 
Besides performing solo, you appeared with Islander on ShipRocked. What was that experience like? 
We didn't plan it. That's the cool thing about Islander. You know, there's different kinds of bands. Some bands have everything scheduled. They know exactly what they're going to do, and other bands, they make up things on the fly. So when they change the set, I'll take a song. 
I didn't know if I was going to get to sing it and I barely made it out of the rehearsals from something else I was doing. And I'm like, "Oh, they're going to start." You saw me on side stage, and our manager went up and asked [front man Mikey Carvajal] if he still wanted to do the song, because he'd asked me before and I was like, "Yes." He said, "yeah." It seems they made the space for me to come up there and it was the best. I've never performed with Islander. I love those guys. We're just share a lot in common, like personal lives and other things.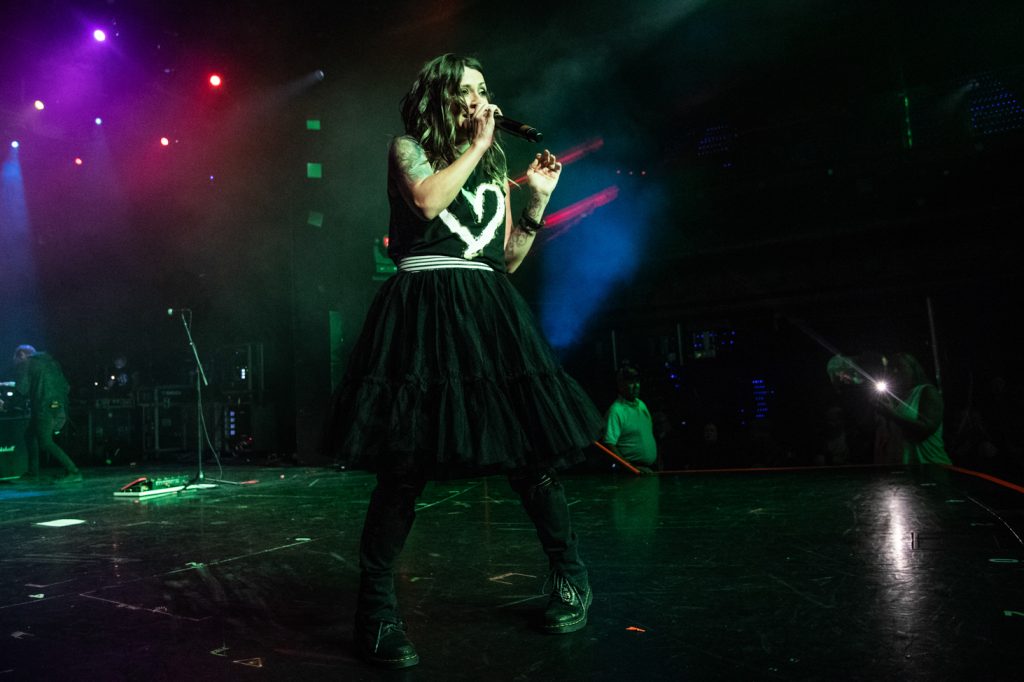 Don't you guys do The Whosoevers together? 
The Whosoevers, [a non-profit outreach organization], is a motivation for why we do music and the things we love about music. They're so funny and just have a cool perspective in how they see life. It's just so inspiring to me. And like, it's always different. They're like a surprising group of people. You can't predict how it's going to go or what they're going to say. I love them and they're artists. They're real artists, you know? And I love art.
What's been your favorite ShipRocked memory so far? 
So far it's playing with Islander. That was an amazing moment because that's the feeling of just joining your family. And it felt so much like family. I felt like when you're a kid and you start a band. It's like this weird, magical thing of like, we're all friends, you've got a club now. It's like you're doing art together. Everybody thinks you're weird, usually bullied, and now we've got this thing, and you get to express your soul. It's like this amazing freedom and cool thing. And yes, you fight and it's horrible, but that's part of it. But it just felt like that on stage. It was like magic, just like at the beginning, why we started bands in the first place…
So I'm sure everybody wants to know, what's coming up with Flyleaf? You guys recently announced a reunion. Can we expect new music?
Our first rehearsal is in February and you never know what will happen with that. But so far, there is no new music. We're getting the band back together, revisiting our words, how we started in the music industry, I suppose. Yeah, it's great.
Flyleaf is still in Texas. So in February, I'm going to fly out there, do some rehearsals with them and we'll see how things go.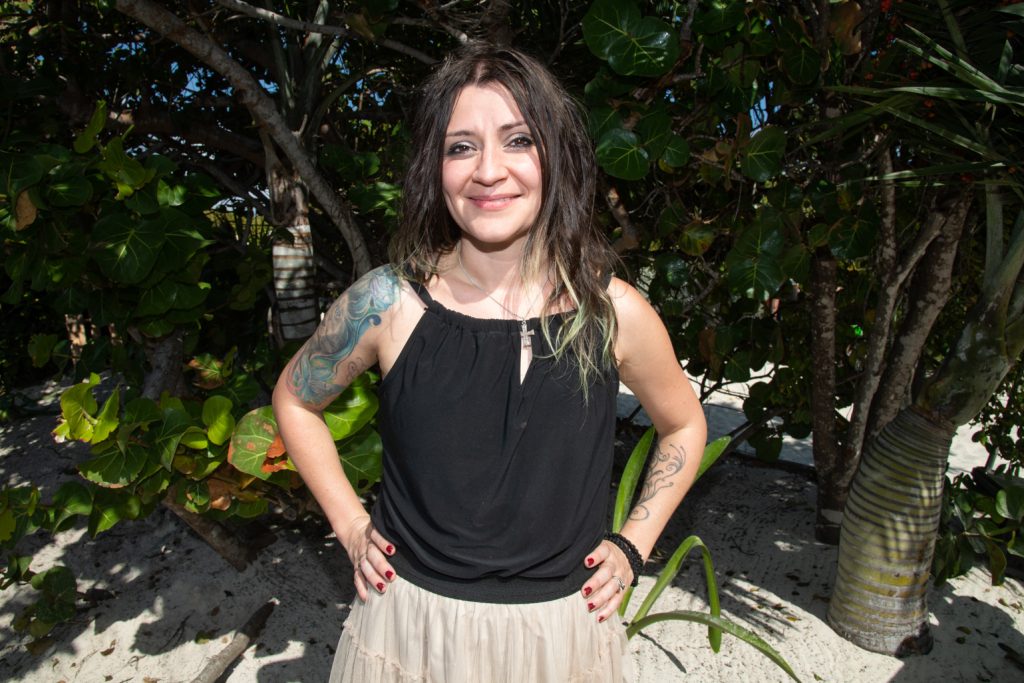 What's a perfect day in your hometown?
Well, back when we first started, we always practiced at James' house. James lived in Belton, Texas. A great day would be when we would order Little Caesars as a band. We'd all pitch in, order a Little Caesars, have a practice, and then we would all go to the lake. Maybe we ordered Ernie's tacos, like breakfast tacos or whatever. Those are good, too. Oh, Schoepf's BBQ is the best. I used to work there. It's really good. Nobody else knows how to make sweet tea, by the way.
What's the perfect family vacation?
Well, I've always thought that doing something like this (ShipRocked) would be a really cool vacation because I don't have to cook, or clean, or worry about things, like, we just go, have fun. But because we're working right now, it doesn't work out that way. Now I'm constantly having to prepare for a show. I can't eat certain foods and it just doesn't feel like [a proper] vacation, but I think we really like camping as a family.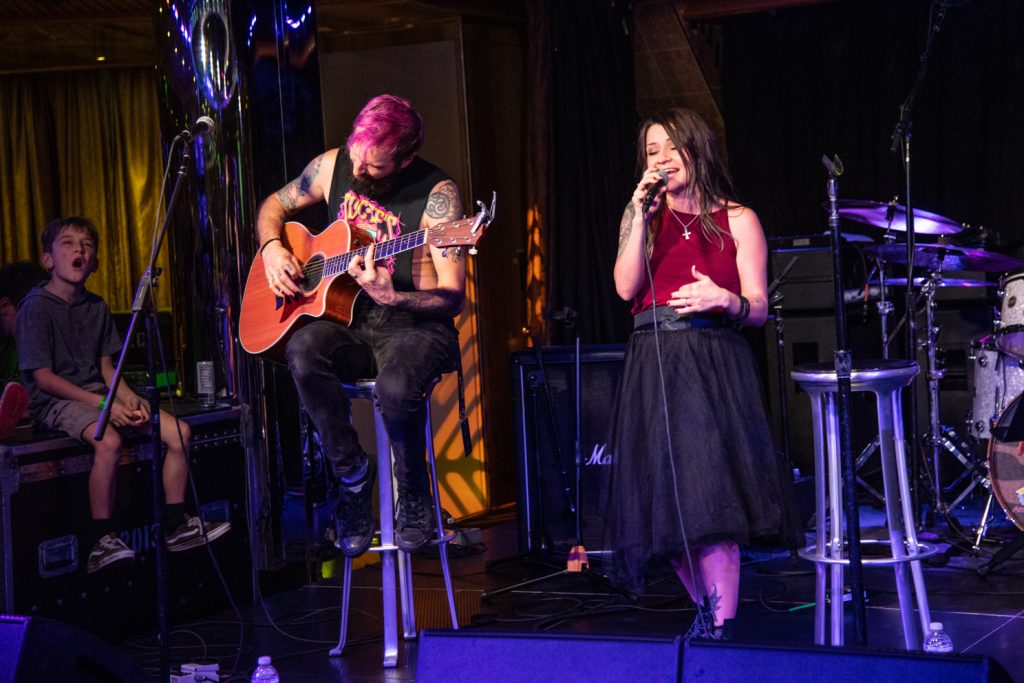 Any favorite spots? 
We did do Disney one year. They have something called Fort Wilderness.  We didn't even go to the park. We just stayed at the campground and it was really cool for the kids. There's a boat you can take to the other resorts and that was fun to do. We take our camper van and it's like 100 bucks to camp there every night. It's like the greatest thing. Some characters will show up sometimes for the kids. It's really cool. 
Yellowstone is also cool. There's also a Jellystone, like KOA campground too, like Yogi Bear, that the kids like. My four-year-old got tickets to Jellystone Park for Christmas. He's excited to go there. It's for the kids mostly right now.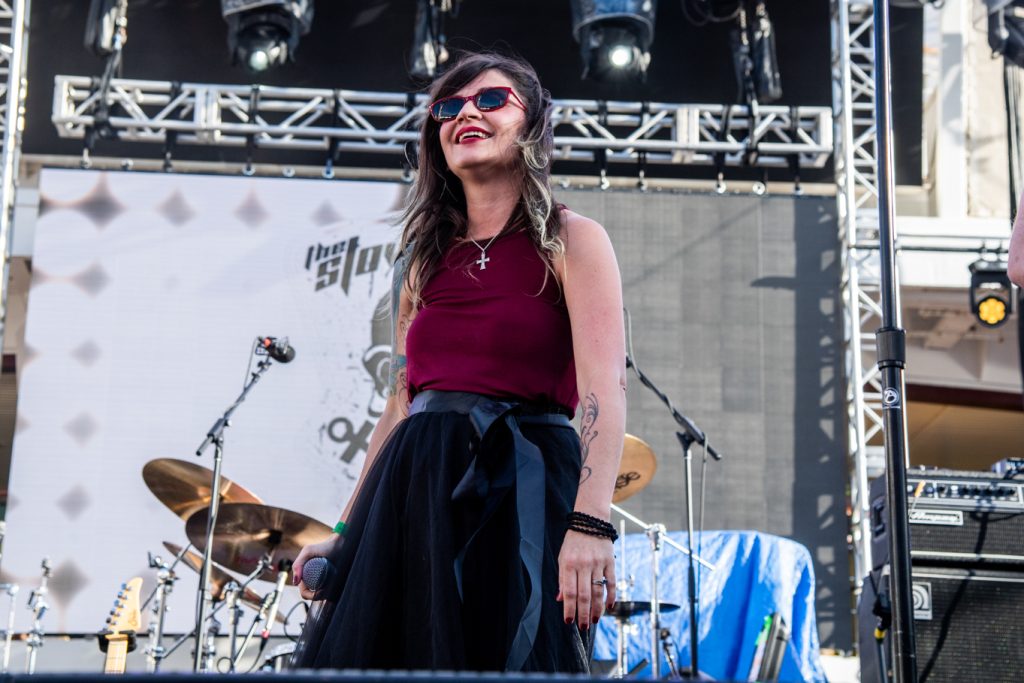 What are some must-pack items when you travel? 
My kids love comics, so there's always a bunch of comic books. "Spider-Man" and my oldest son is reading "Star Wars" right now, the written out series of novels. So fun. Yeah, I think books. It's weird. My husband's so annoyed. He's like, "Can't you just get a Kindle?" And I was like, "I like the paper," you know?
So are you reading any good books right now?
I'm reading so many different books. I read a lot of theology books. I love to get to, like, the edge of existence all the time. You know what I mean? Like, what's the point, of all this? I always love anything to do with theology.
Our family is reading "Homer Price." That's a kid's book. Oh, we love Kate DiCamillo. She wrote "Despereaux." It's a kid's series. "Edward Tulane" is another book she wrote, but it's just kids' books I read with them. 
We read "The Chronicles Of Narnia" together and that was kind of hard to get through because the concepts are so deep. "The Screwtape Letters" was such a cool book to read with the kids, talking about our thought processes and how they go evil, that kind of thing (laughs).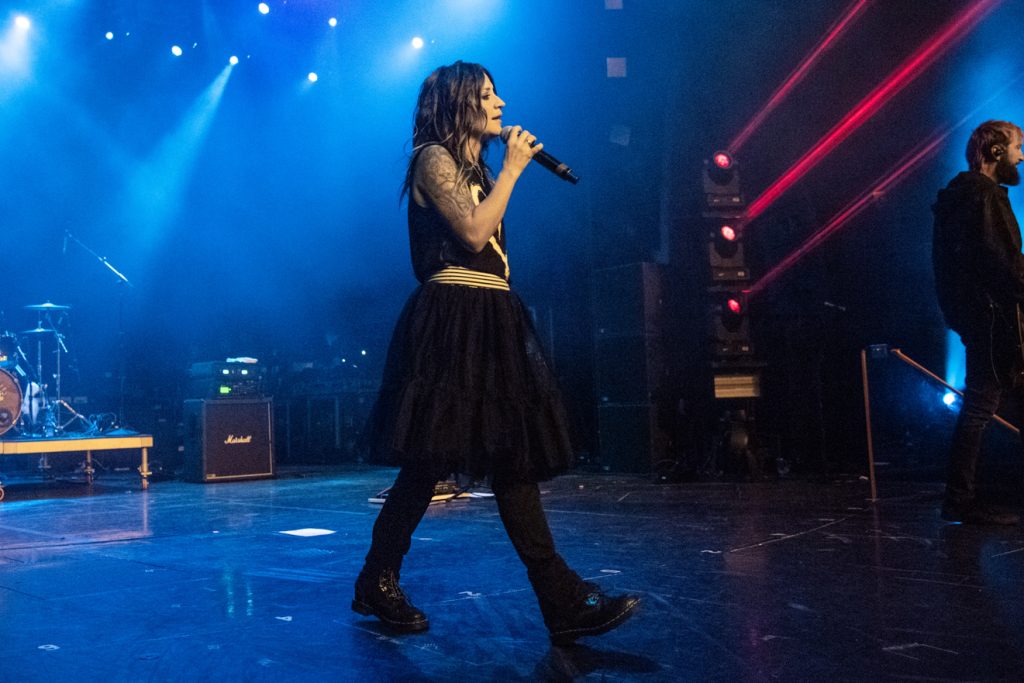 You'll be back on the road soon and the band is even playing Sick New World in Las Vegas. I bet you're looking forward to that!
I'm such a weirdo. Like, I'm such a present person, I never get excited about things until I'm there…Even like I'm about to walk on stage and you're talking to me. If that happens, I'm happy to talk to you. Like at the start of the show, "We're talking right now," but I get on stage and then I feel it. It's like, I'm not excited, but I'm not, not excited. I'm just here (laughs). We'll see what happens.