Calder Allen is an up-and-coming artist coming out of the notable Austin, Texas music scene. Allen is a self-taught guitarist who recently released his debut album The Game. The album was produced by Charlie Sexton and Jacob Sciba and recorded in the historic Arlyn Studios in Austin.
Music is in Calder's DNA. It's no surprise he is going down the singer-songwriter path. His grandfather is Terry Allen, a legendary visual artist and Buddy Holly Walk of Fame songwriter.
I first discovered Calder at his debut performance at Austin City Limits festival back in in 2021 and followed his journey through the 2022 festival season at Bonnaroo and Lollapalooza.
We caught up with Calder to discuss his first festival experiences, favorite Austin hangout spots and his passion for conservation of America's waterways.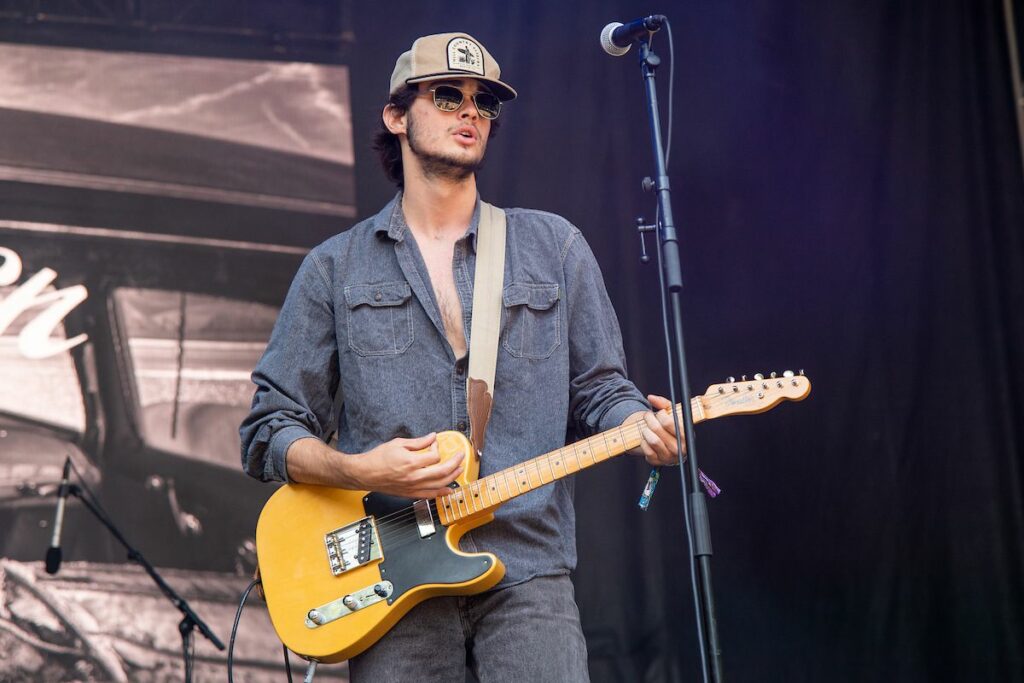 Did you any festival highlights from the Lollapalooza and did you get to do anything fun in Chicago while you were there?
It was my first time in Chicago, so that was pretty interesting. Just kind of seeing the whole dynamic and how close the festival is to the lake and the city. I'm a big water guy, so that was nice.
After the set, I roamed around the fest for a little bit. The whole thing was kind of cool. I didn't really do anything specific. I just liked checking out Chicago and seeing what was going on out there.
What was the process like working with Charlie Sexton and recording the new album?
The whole thing was really fun. It's the way that he approached the songs. I learned so much from him. My grandfather worked with him in the past and with me also working with him, it was just like a full circle moment. We even worked in the same studio. It was really cool.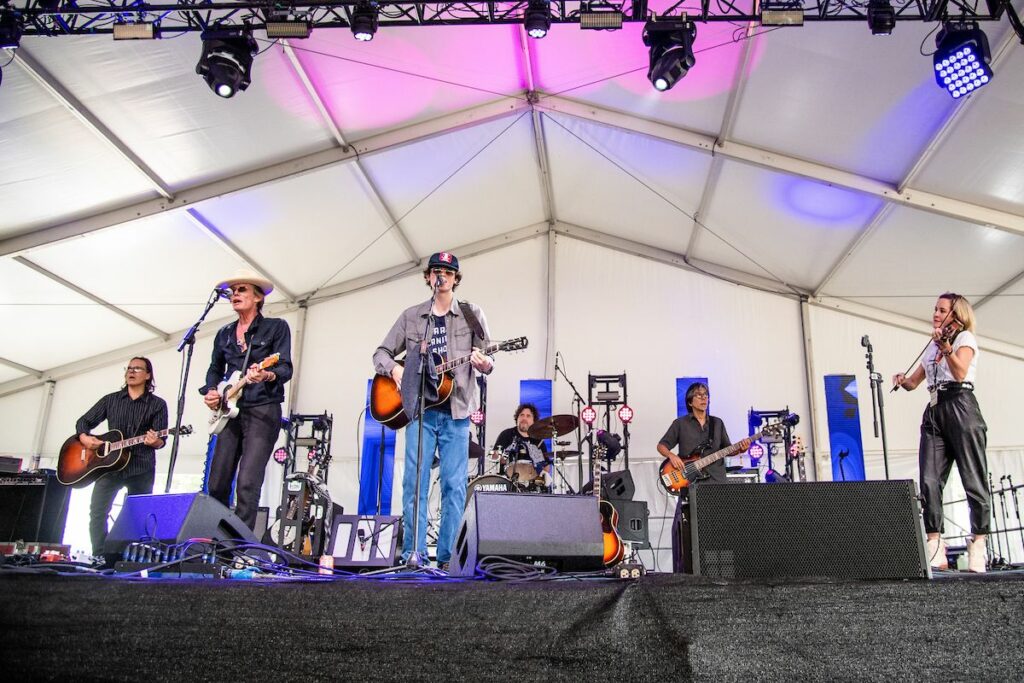 You mentioned your grandfather, Terry Allen, has he given you any bits of advice as you start this music journey?
Honestly, the only advice he's given me directly is kind of the advice that he's just always given me. No matter what I've been doing, as long as I'm passionate about it and it makes me fulfilled and I'm happy doing it, just keep pursuing it.
My favorite song on the album is "Good Times." Can you tell me a little bit about the story behind that song?
So that was funny because we were in the studio with Charlie and Jacob Sciba, who was the head engineer on the record. I think it was like 2 a.m. and Charlie and Jacob were working on another song. I went in this back room at Arlyn (Studios). It was like the big recording room, but all the lights were off and they couldn't see me.
I was in there alone as I started strumming the guitar in the "Good Times" chord progression. And I had this weird moment and that song was pretty much written in like 15 minutes in that room.
It just happened and it was assortment of things that were going on in my life at the time that I felt like I kind of just needed to get out. I was just singing and the song just kind of came out of me. It was cool.
Before playing festivals, prior to the release of the record, during the height of COVID were you in school/work or did you have downtime?
I'm really grateful that I had all that free time because the record would not have come out and I wouldn't have been able to work with Charlie. I definitely wouldn't have played Lollapalooza.
COVID was terrible in a lot of ways, but now I look at what it gave me and I'm pretty grateful.
During that time, you started playing guitar seriously for the first time. What was your process to learn?
Well, I'd known a few chords prior to COVID. I played for about a year before, but I wouldn't really consider it playing. It was more just like I would learn these cover songs and kind of just not sing them again.
I just keep the chords and play with them and kind of figure out different progressions and what sounded cool. It kind of just became this weird thing during COVID where I just started humming along to what I was strumming. I just started randomly writing songs.
It just happened like it wasn't really planned. The songs kind of just came out. I would just be upstairs playing the guitar and then like 6 hours would go by and I didn't realize that I spent that much time had passed and I would sometimes have a song.
What music are you listening to right now?
I listen to everything but EDM is kind of my guilty pleasure. When you listen to a lot of songs all day at some point your brain just gets fried trying to contemplate the lyrics or meaning. So, it's kind of refreshing just to listen to a bunch of beats. It just feels good.
What's cool about that music too, is if you actually analyze it, you can learn a lot about percussion and what you can fit into a song. There are so many different things that they sneak in and it is super cool.
You're starting to tour more, are there any items you must have on the road?
I always like having a fishing rod with me, a fly rod in particular. But it's hard to find time to fish. I'm actually working on a tour idea where I tour around close to all the best fishing locations and make time to fish. I always also like to have a camera with me on the road.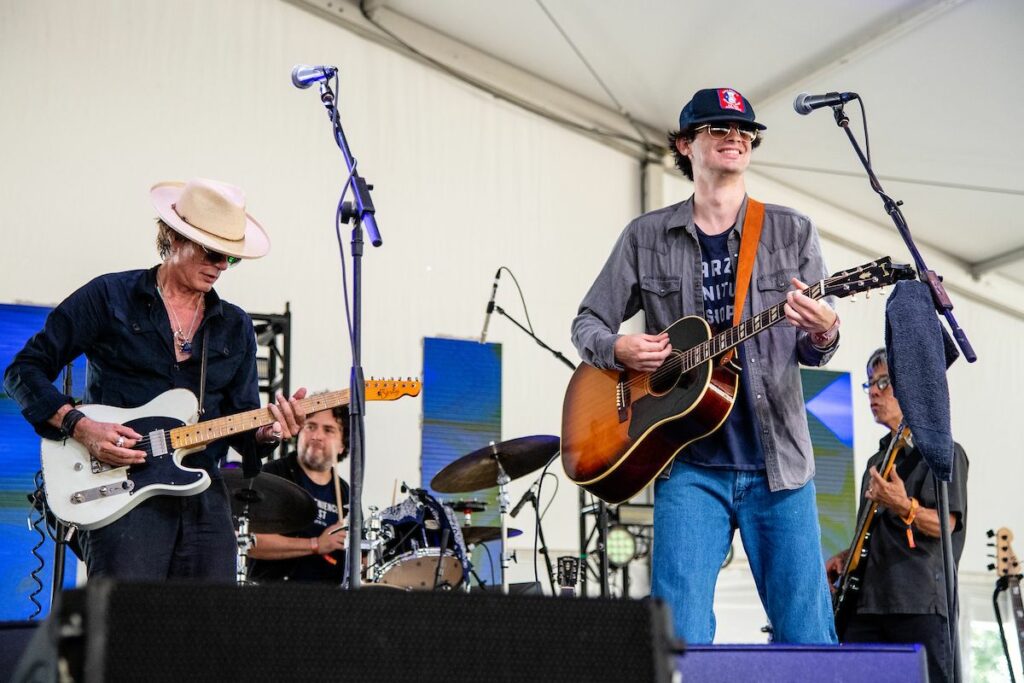 You mentioned fishing and you have spoken about your passion for conservation in the past. Do you have any favorite places to fish and what are you favorite wildlife conservation organizations?
The best place to fish is the furthest away from people. For me, I fish everywhere, so, like the furthest place away from people is where you'll find the best fishing.
Overall that's just the best advice anyone can give because no matter where people are, the more untouched a fishery is, the better fishing it'll be. As long as there are no people.
On my website I have a bunch of charities listed. Captains for Clean Water is one of the main ones that is out of Florida. I love fishing and the more you fish, the more you realize that almost every fishery is in decline all over the world and it is so important to keep the waterways healthy.  
Texas Parks Foundation is a great one that directly affects where I'm from in Texas as well.  
Being from Austin, what are your favorite things to do and places to eat in Austin? As a Texan, what are some other places you would tell people to visit?
El Patio is my favorite restaurant. I may be a little bit biased on that one because it is family owned.
Austin has a really cool rock climbing scene that not a lot of people know about around the green belt. That is another thing I got into the past few years. I go out to the green belt with a bunch of hippies from Austin and go rock climbing, which is super fun.
Austin is really unique because you can have a full city experience and then just be immersed into something that feels the exact opposite outside with activities around the river.
Big Ben National Park is really cool. Texas is neat because it has all sorts of terrains like Big Bend, the Texas coast and the hill country when you go east.