Moët Hennessy USA made history last week by hosting their first-ever portfolio-wide event at Tales of the Cocktail: La Maison by Moët Hennessy USA. This exclusive three-day affair invited guests to step into the world of luxury at the renowned Latrobe's on Royal in New Orleans. La Maison offered an immersive and unforgettable experience, where attendees had the opportunity to explore the exquisite offerings of Moët & Chandon, Ardbeg, Glenmorangie, Belvedere, Volcan, and Hennessy V.S & V.S.O.P.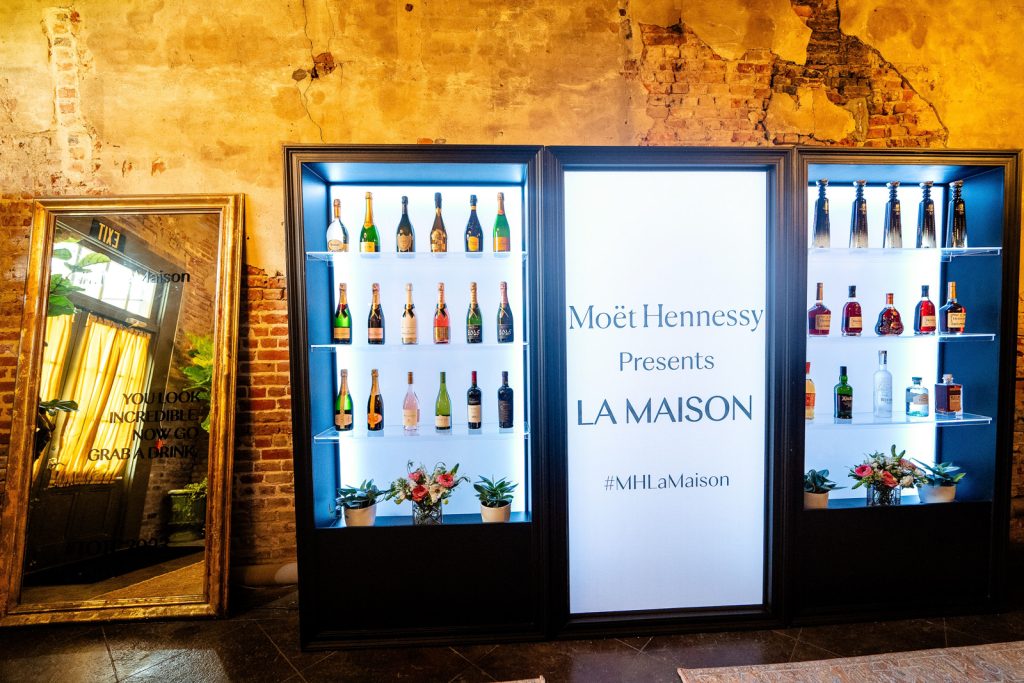 Throughout the event, visitors strolled through the elegant setting of Latrobe's on Royal, where each spirit brand within MHUSA's portfolio was showcased. The guests were treated to sample specialty curated cocktails, making it a truly engaging and delightful journey into the world of fine spirits.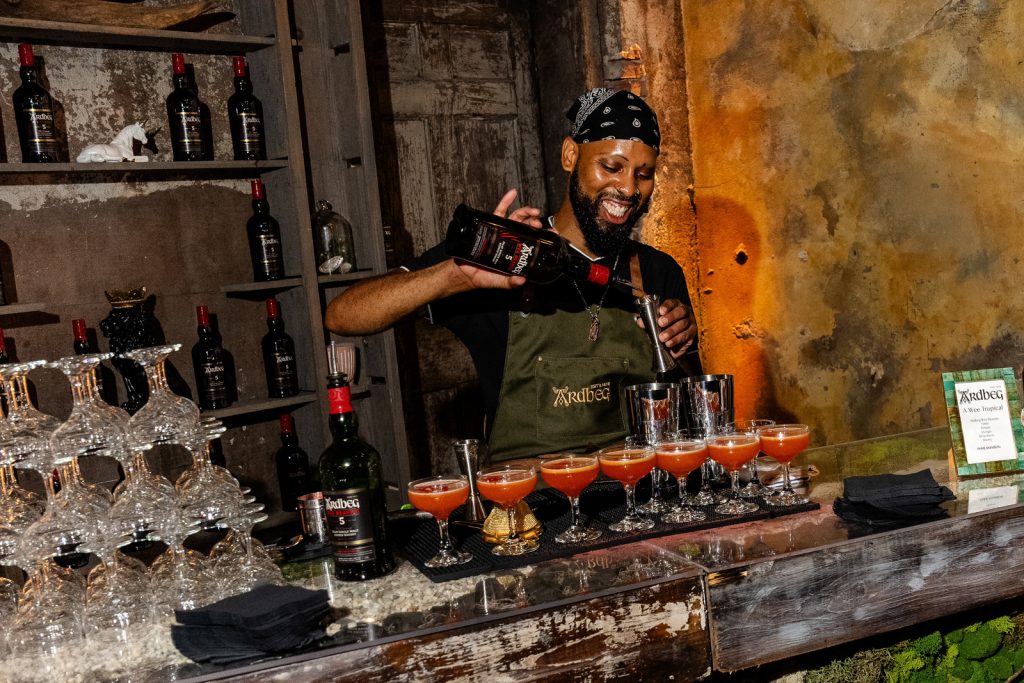 Throughout the activation, each Moët Hennessy brand partnered with a local New Orleans business – Glenmorangie with local artists (TJ Black, Sohlid Gold, Meghan Davis) , Ardbeg with Smoke Perfume, a local perfume company in NOLA, Hennessy with French Truck Coffee & New Orleans Tea Company and more.
The brand shared some delicious custom cocktails during the event. Checkout some of the amazing drink recipes below and try them out at home.
The Scotch Swizzle
.5oz Glenmorangie 10
1oz Lime Juice
.75oz Simple Sryup
5-8 Leaves Mint
Angostura Bitters
Peychaud's Bitters
Place 4-6 mint leaves into a glass then add remaining ingredients into a glass and fill ¾ of the way with crushed ice. Swizzle cocktail until properly diluted. After which, add bitters and slightly swizzle into glass. Top with crushed ice and garnish with mint sprig.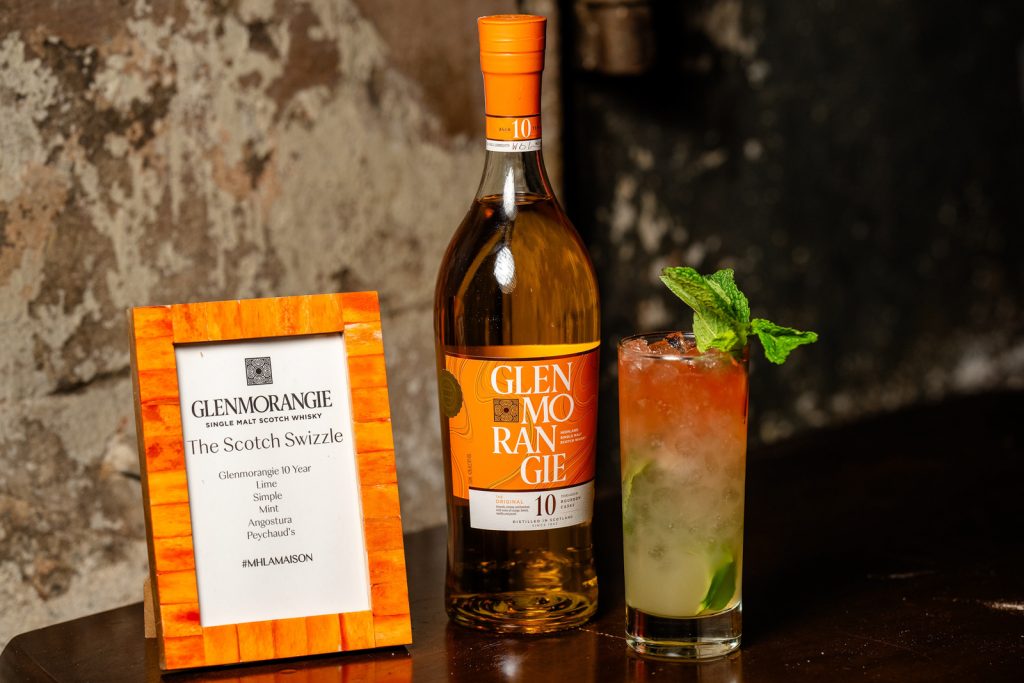 Coco Café 
1.5oz Coconut Washed Hennessy V.S
.5oz Pineapple Liqueur
.5oz Italian Vermouth
1 dash Chocolate Bitters
1 dash Lime Bitters
2oz Cold Brew
Place all ingredients into a mixing glass & stir. Fine strain into cocktail glass and garnish with an orange twist.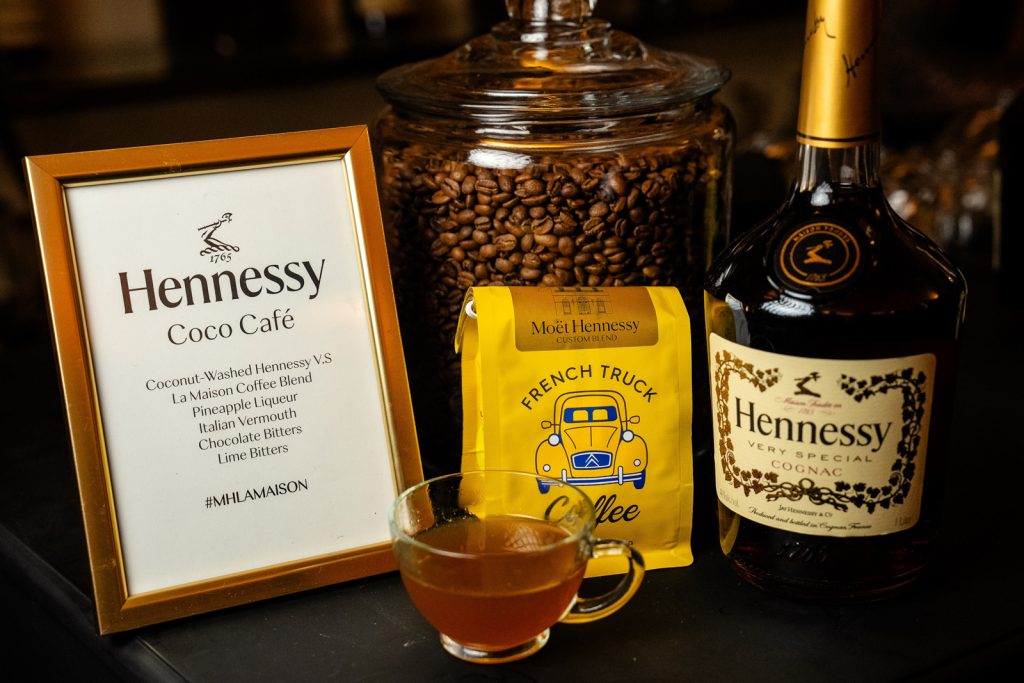 1817 Tea
1.5oz Hennessy V.S.O.P
1oz NOLA blend of tea 
0.5oz Honey Syrup 
0.75oz Cantaloupe 
0.25oz Lemon Juice 
Place all ingredients into a shaker and shake with ice. Fine strain into cocktail glass and garnish with a cantaloupe ball & a mint spring.