Lollapalooza Music Festival is underway at Grant Park in downtown Chicago this weekend with over 100,000 music fans in attendance. The 2023 edition of the festival features music from all genres ranging from rap to rock to country.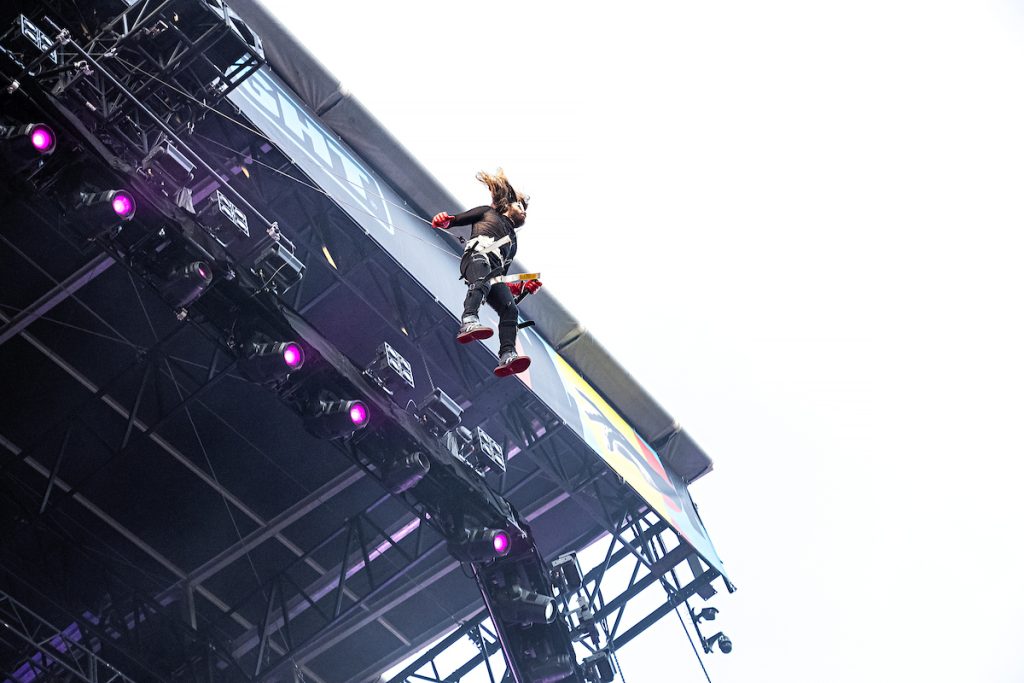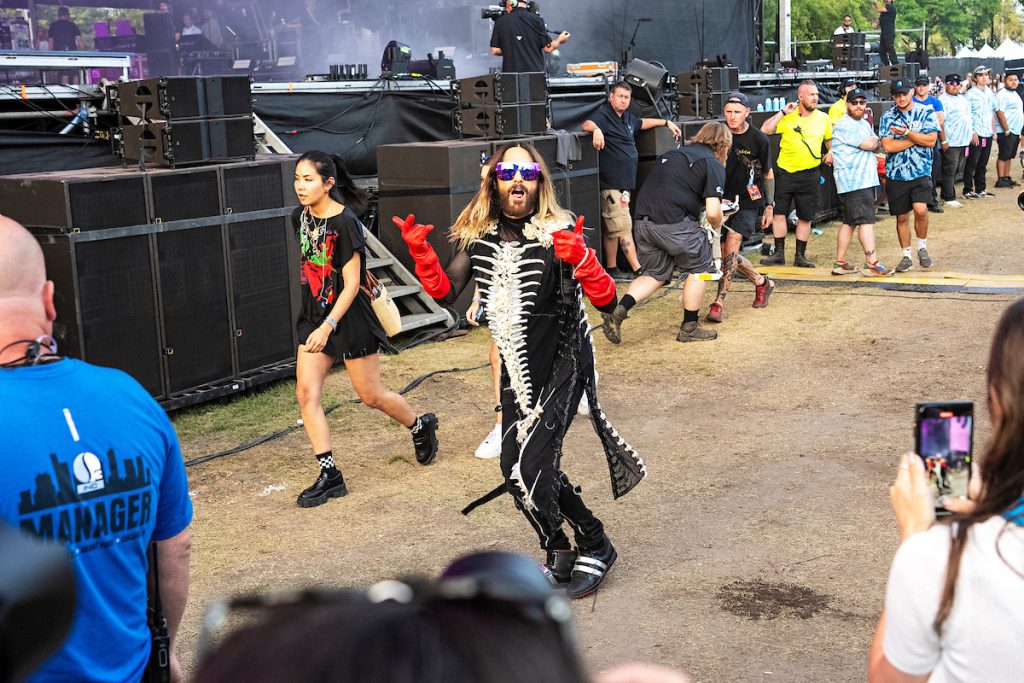 Jared Leto took the festival to new heights Friday evening as he entered the stage by bungee jumping off the top of the Bud Light main stage. There was anticipation mounting as we could see him making his way across the rails above the stage to a small center platform that had been mounted to the top near the Bud Light signage.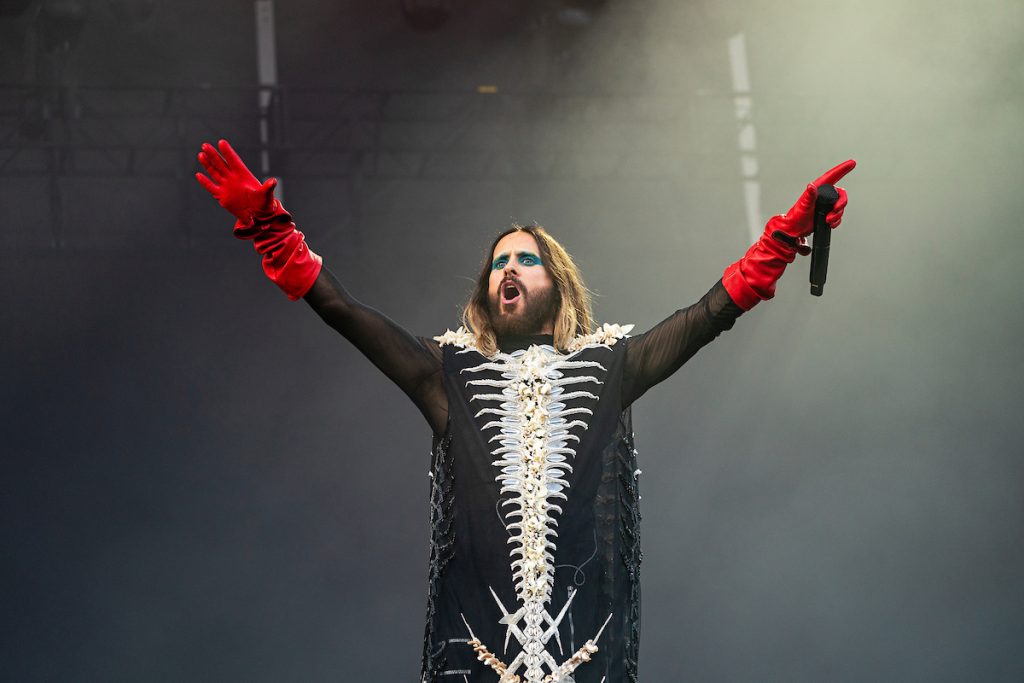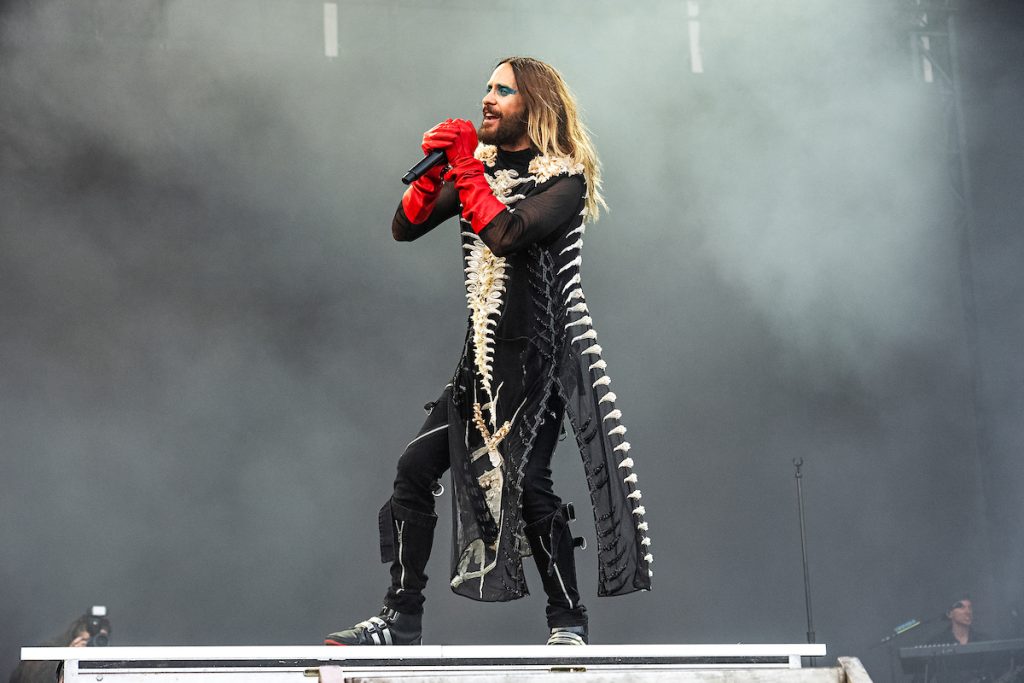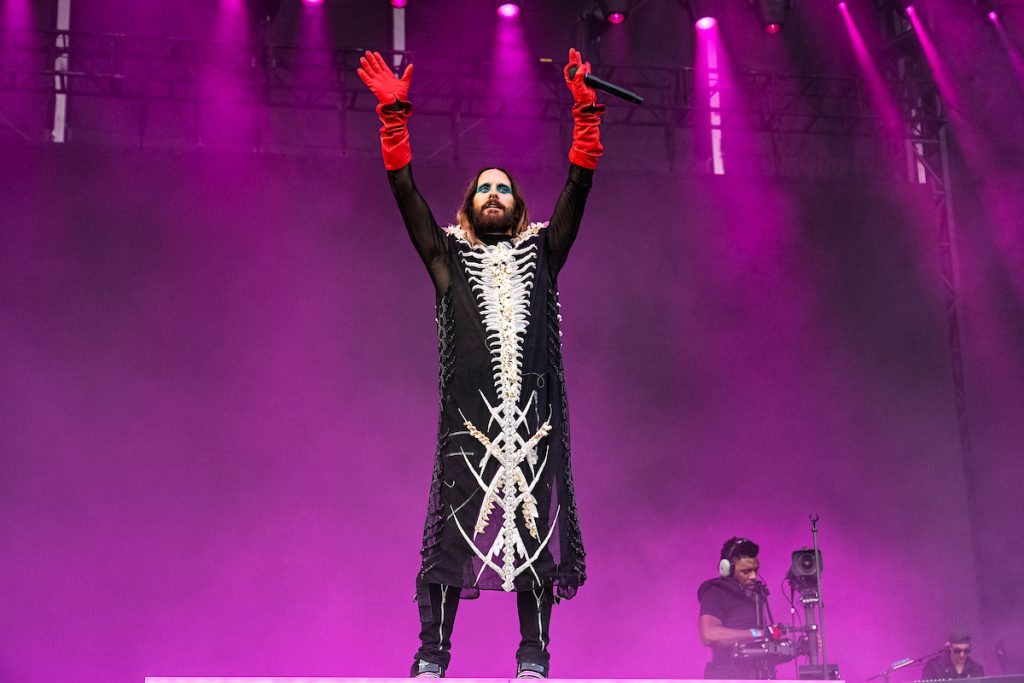 The 30 Seconds to Mars show opened with the song "Walk on Water" with a full choir on stage as the actor and frontman leapt off the top of the stage landing in the photo pit. Leto made a quick wardrobe change and ran up on stage proclaiming "I almost killed myself for you" getting the crowd hyped up.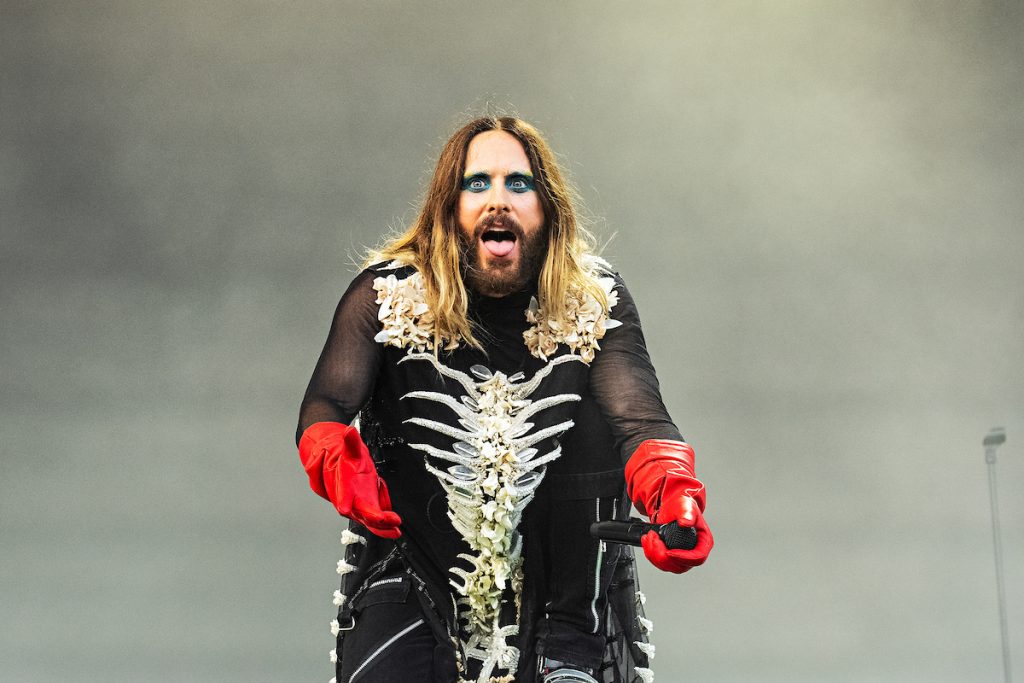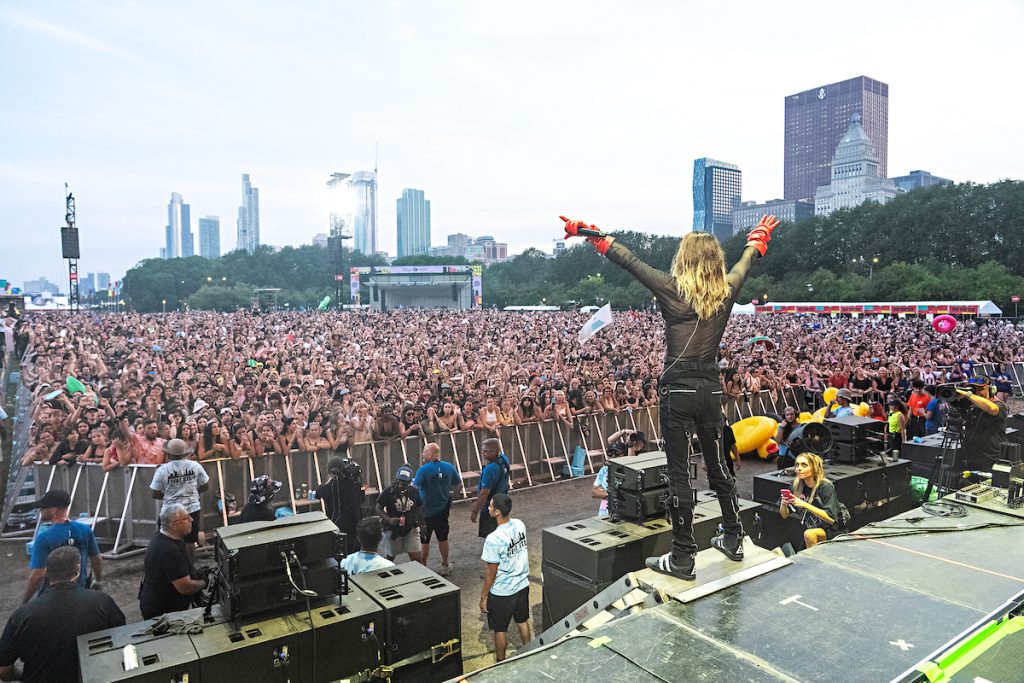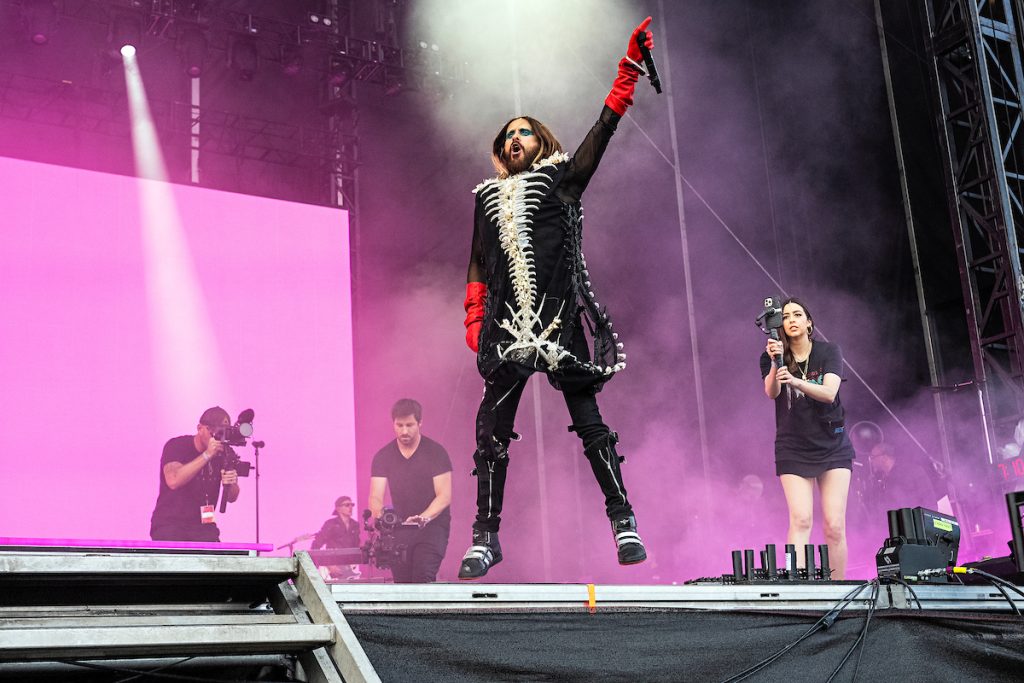 We haven't seen a stunt of this magnitude since Machine Gun Kelly flew across Brown's stadium last year for his big homecoming in Cleveland.
Throughout the set, Jared was the ultimate showman running around during the set playing all the band's hits from the past decade with his brother Shannon Leto on drums.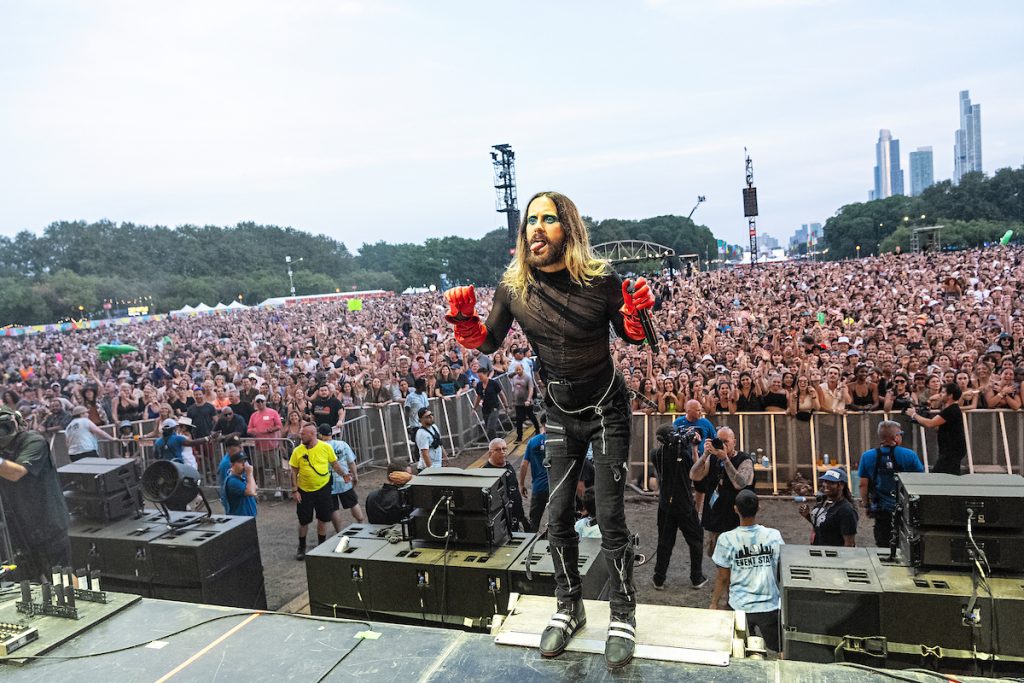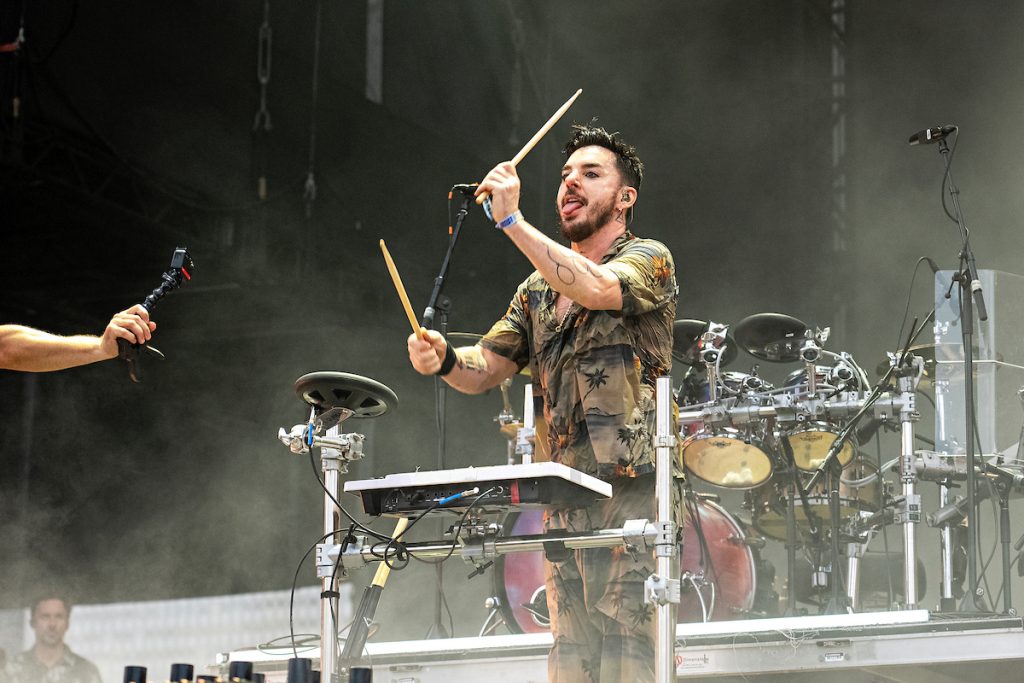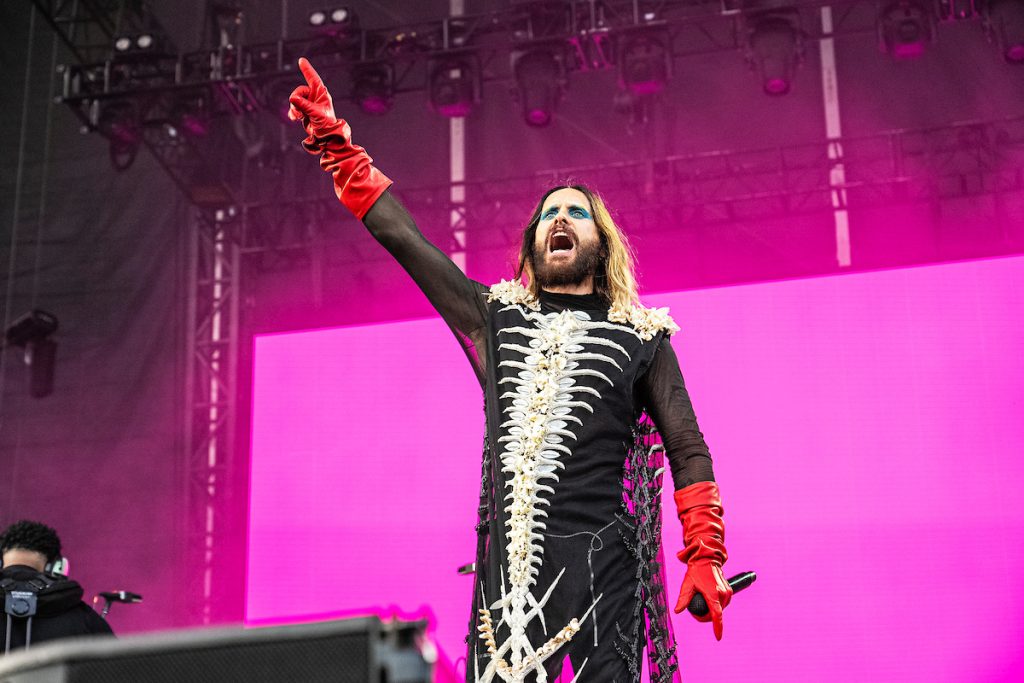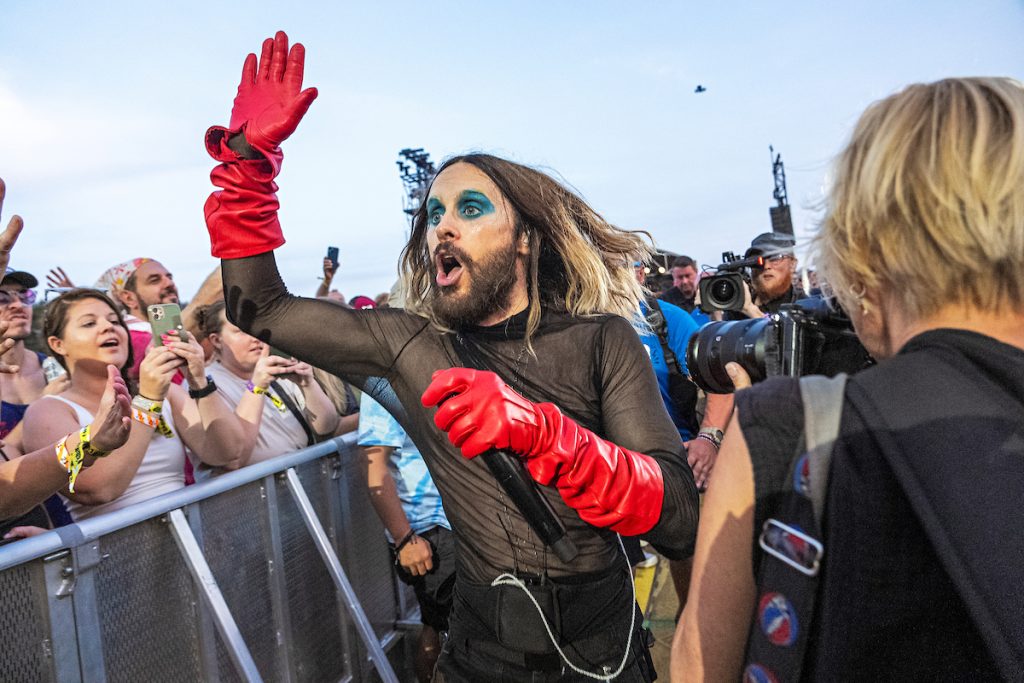 At the end of the set he pulled photographers and fans on stage with him as he made his way through the pit pulls lucky fans out of the crowd to join him. Leto also did a final daredevil stunt by climbing on top of the soundboard with the Chicago skyline in the background to sing to the back of the crowd.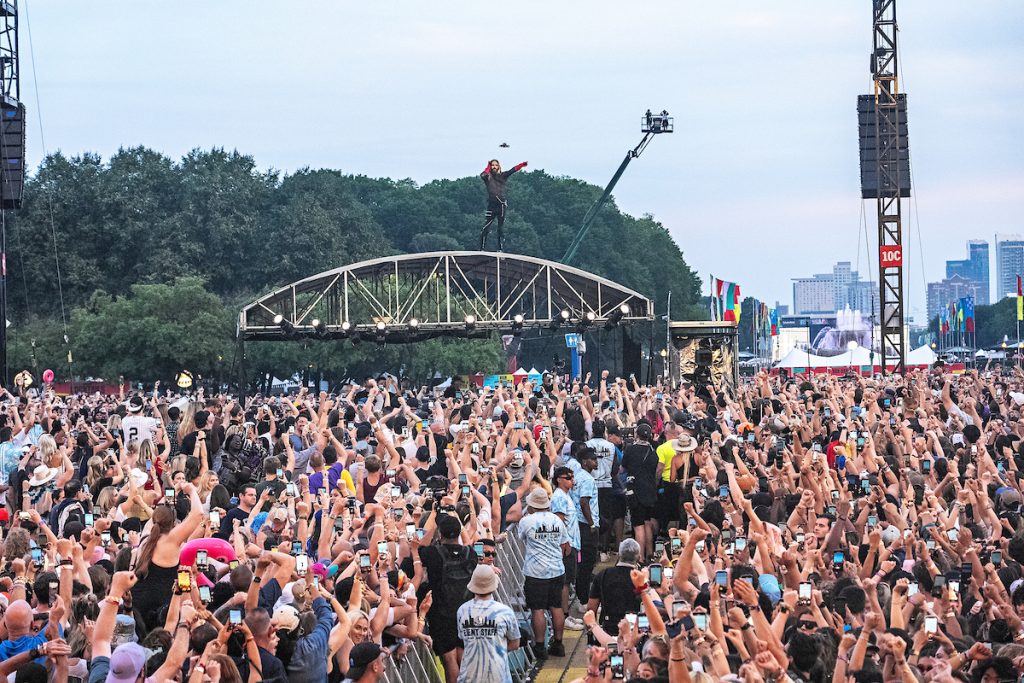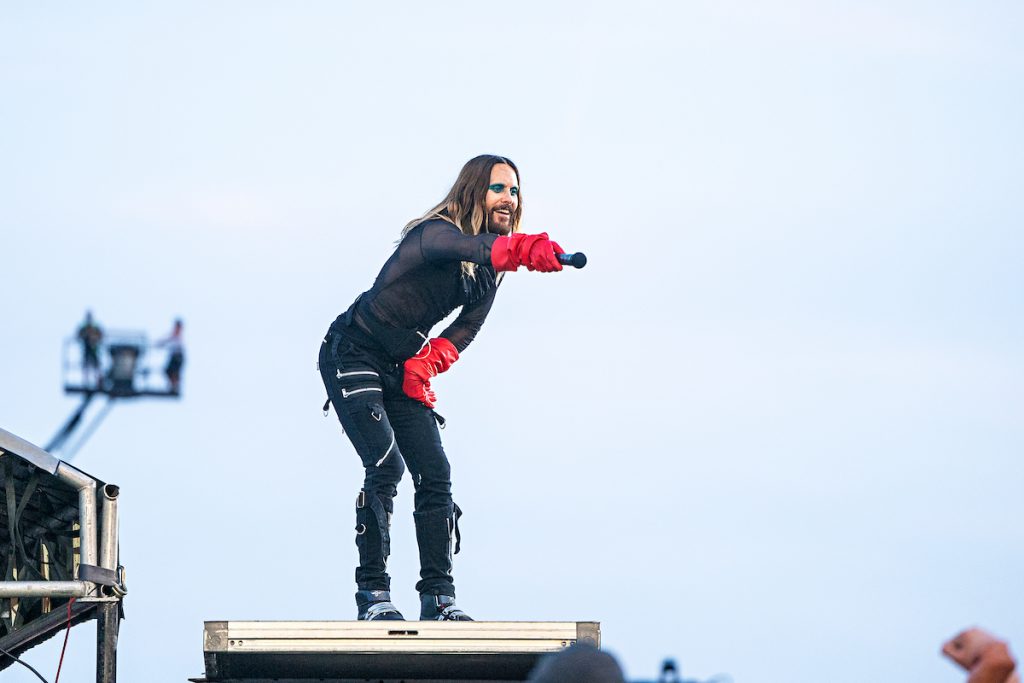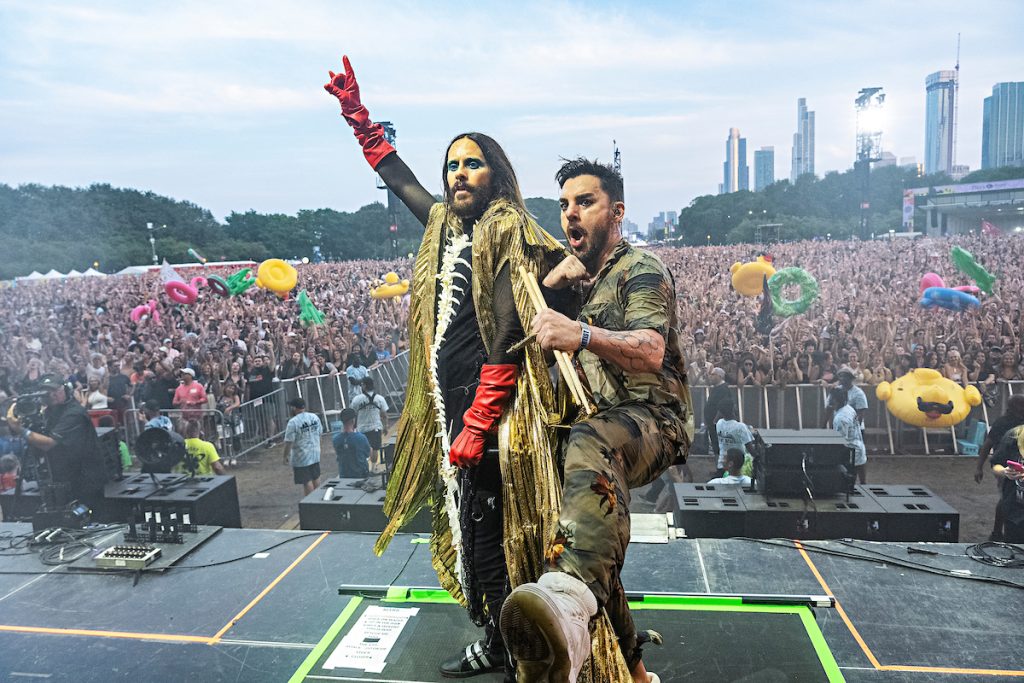 Overall it was a Lollapalooza moment for the books that no one will soon forget.