Boston in the summer is a popular tourist destination and hotel prices increase dramatically in the city during this peak season. So, as a regular business traveler to Boston, I am always on the lookout for reasonably priced hotels with high quality to stay and be budget conscious for my clients.
Last week I traveled to the city for work and began my search on Orbitz when I saw that my normal go-to spots were about double the price of my usual rate.
One hotel on Orbitz caught my eye. It was called Staypineapple Boston and it was reasonably priced. I had all kinds of thoughts about the name but saw that it had a great rating and was in a convenient location to commute to work so I booked it. It was a short two-night trip and so I was willing to take a chance on a boutique hotel brand that I wasn't familiar with.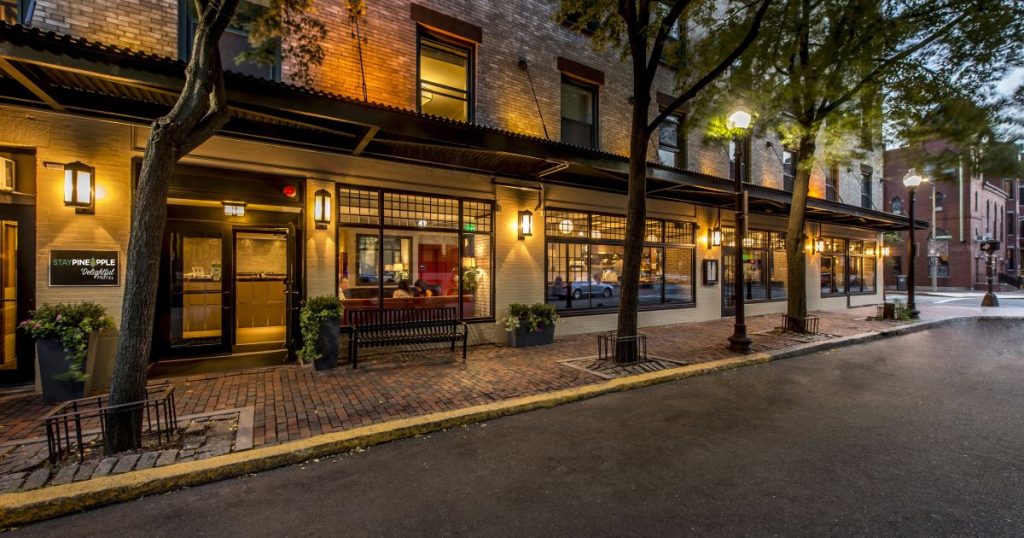 Staypineapple Boston is nestled on a quiet street on a side street at 26 Chandler Avenue in the south end of Boston and provided a quiet place to stay throughout my visit.
I arrived late on Wednesday night and was so happy I made the chance to try it out because it is now my favorite hotel in the city after over a year of visits. I had registered online through a text link so check-in was easy and quick. Immediately upon arrival I was greeted by a friendly hotel clerk who gave me a complimentary drink for my slight wait and then handed a key and drink voucher that set the tone of detail and amazing branding for the visit.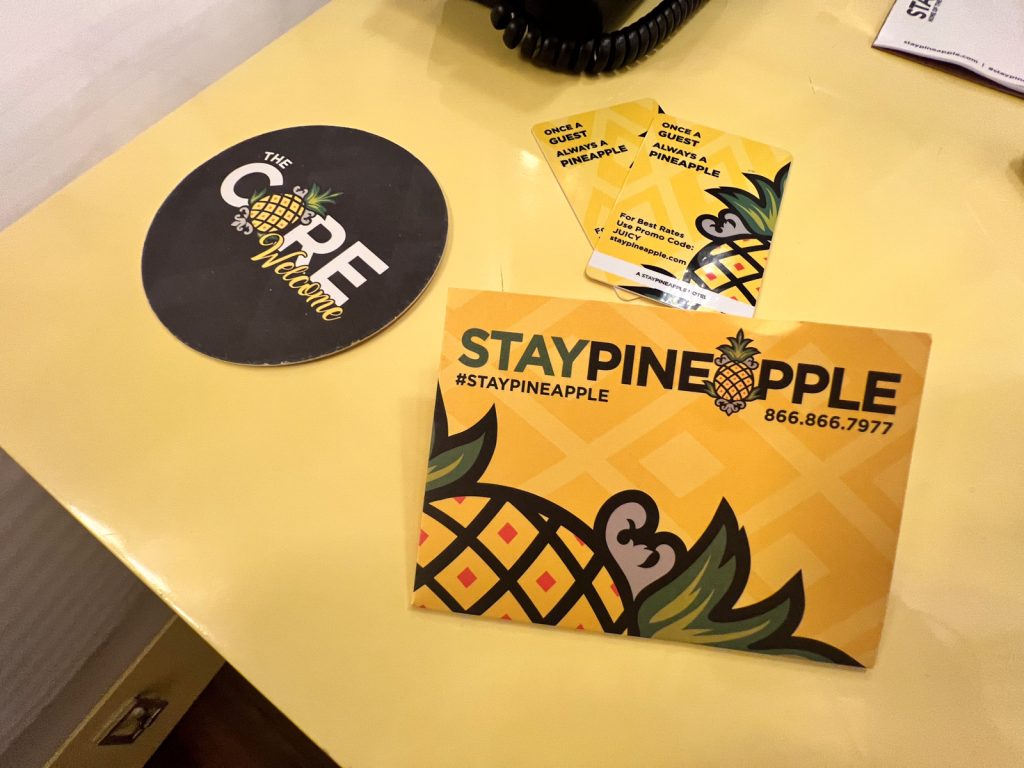 As I made my way by elevator to my fourth floor room, I was taken by how small the hotel is and how many amenities they seem to offer. My room was beautifully decorated in white, grey and yellow accents with a pineapple theme. There is even pineapple wall paper on the ceilings.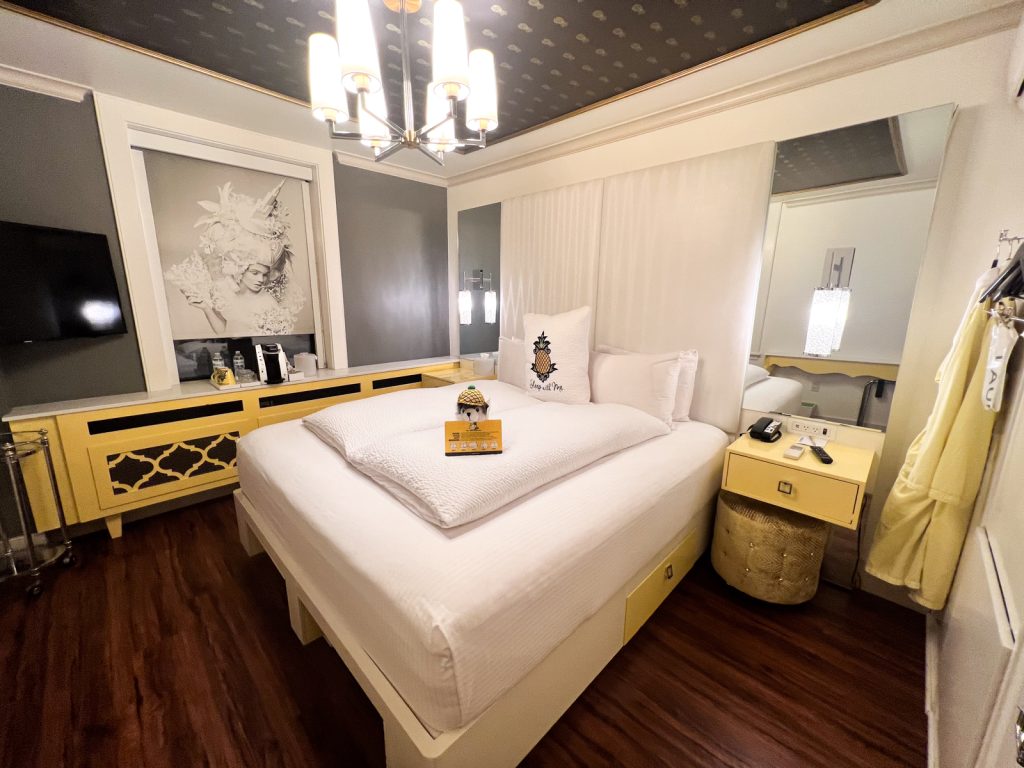 The bedding is European style for comfort and warmth. The beds were comfortable and I had two great nights of sleep to prepare for work sessions.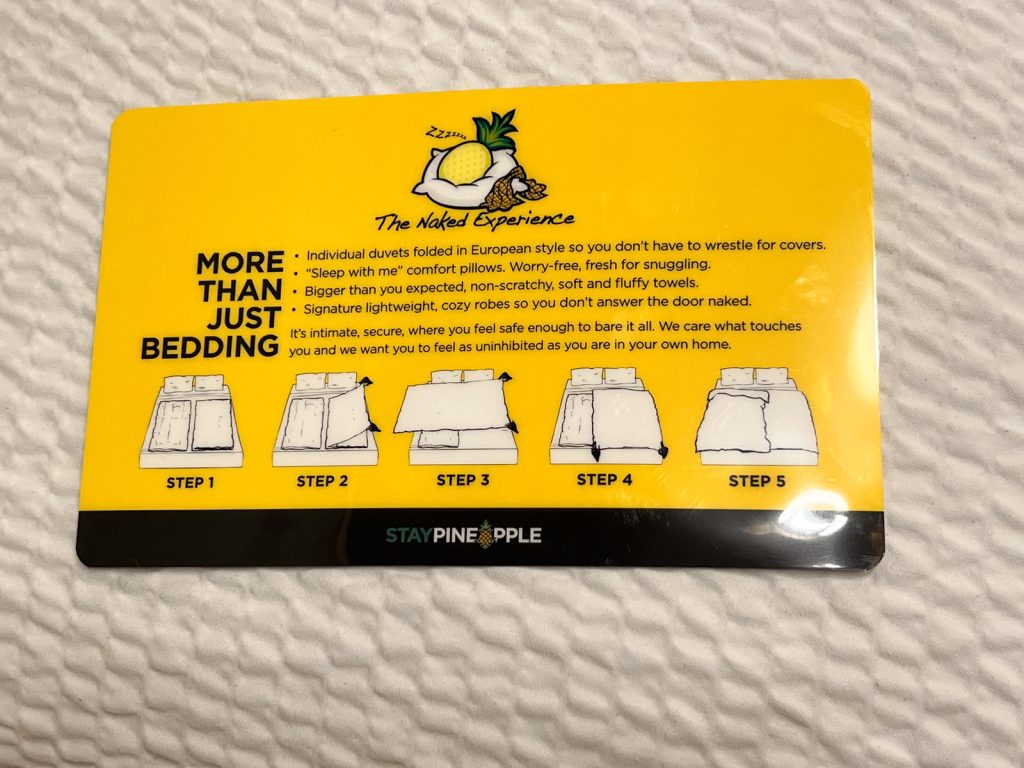 The room is not huge but it has everything that a business traveler may need. Even a pull out desk from the wall and chair for late night work sessions.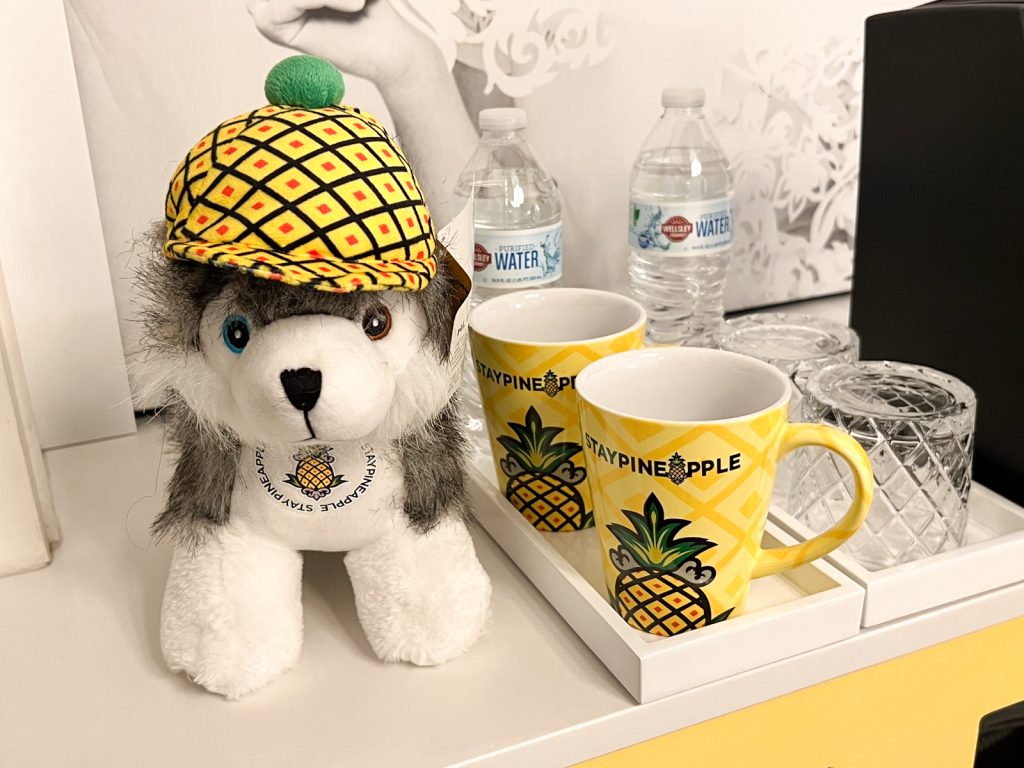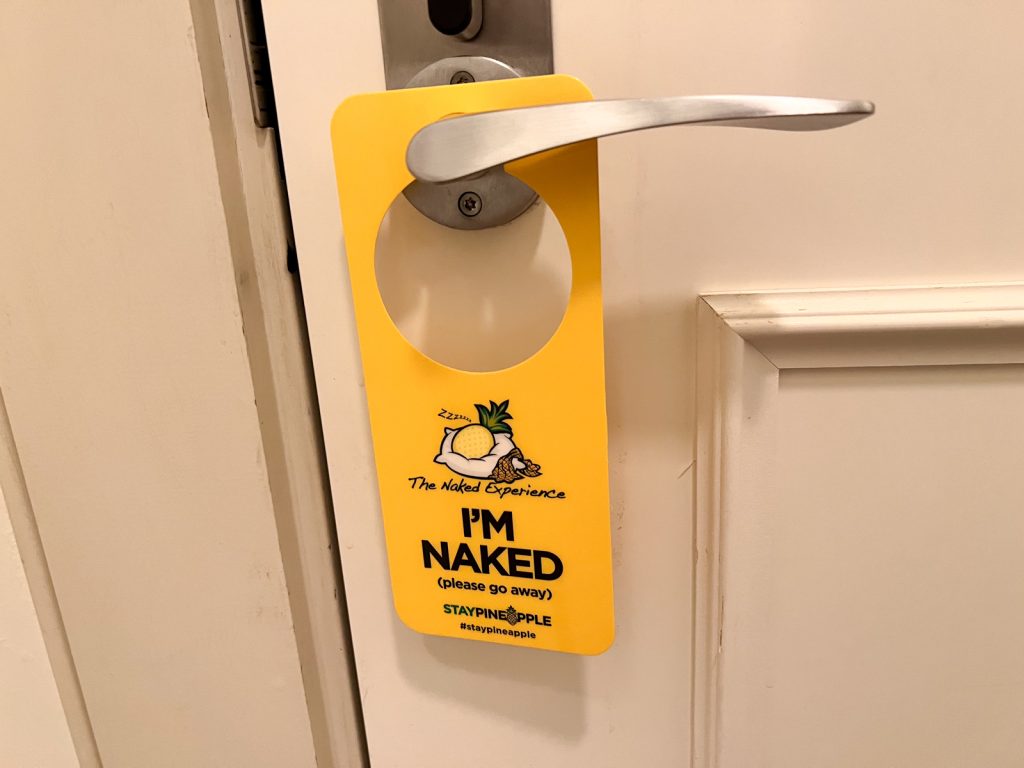 The only issue that I encountered during my stay was that I had texted ahead to notify the hotel that I have a feather allergy and to remove all feather bedding from the room and it was not removed upon arrival even though I got a confirmation text. I called the front desk and they sent someone up to fix the issue within five minutes. I was impressed with the very prompt response and friendliness of the entire staff.
The room has a phone with an "everything" button that you can use to contact the front desk for any needs that arise during the stay. I used it twice and all issues and questions were handled in minutes.
The bathroom has uniquely placed storage shelves to hold your personal toiletries and it is full of Tommy Bahama bath products to provide a tropical pineapple/coconut scent as you use the shampoo, conditioner and bath gel to relax and freshen up from the day out.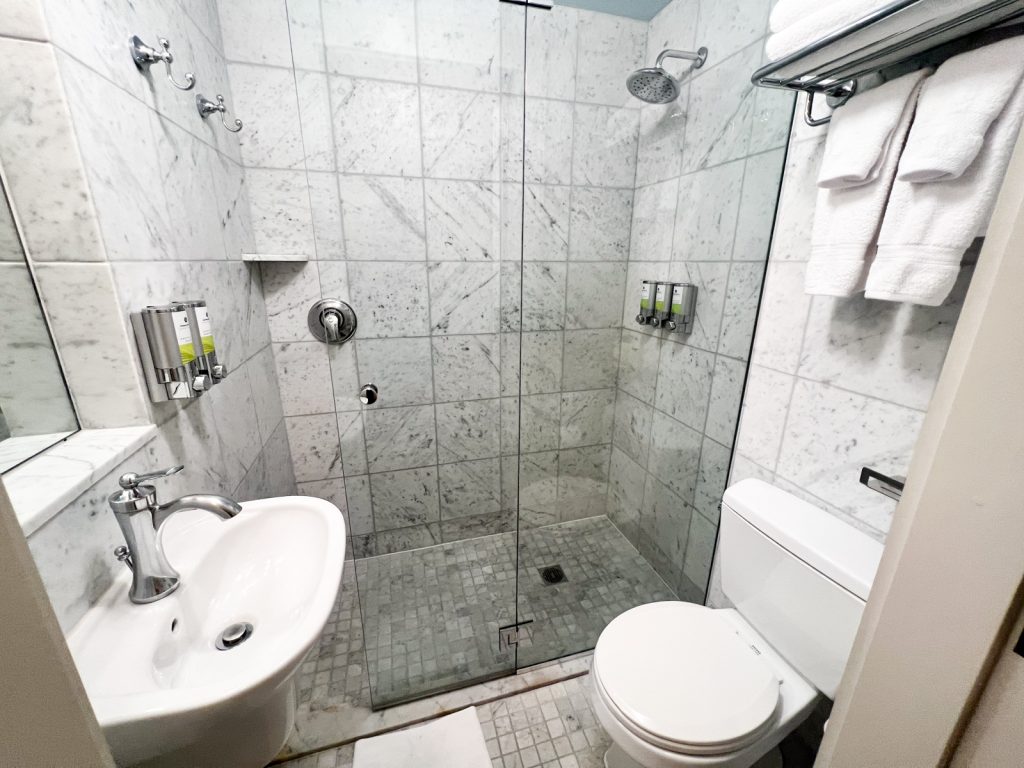 The hotel seemed to think of every detail when decorating the room. Even the toilet paper was shaped like a pineapple. Luxurious soft, yellow bathrobes are also provided for guest use during their stay.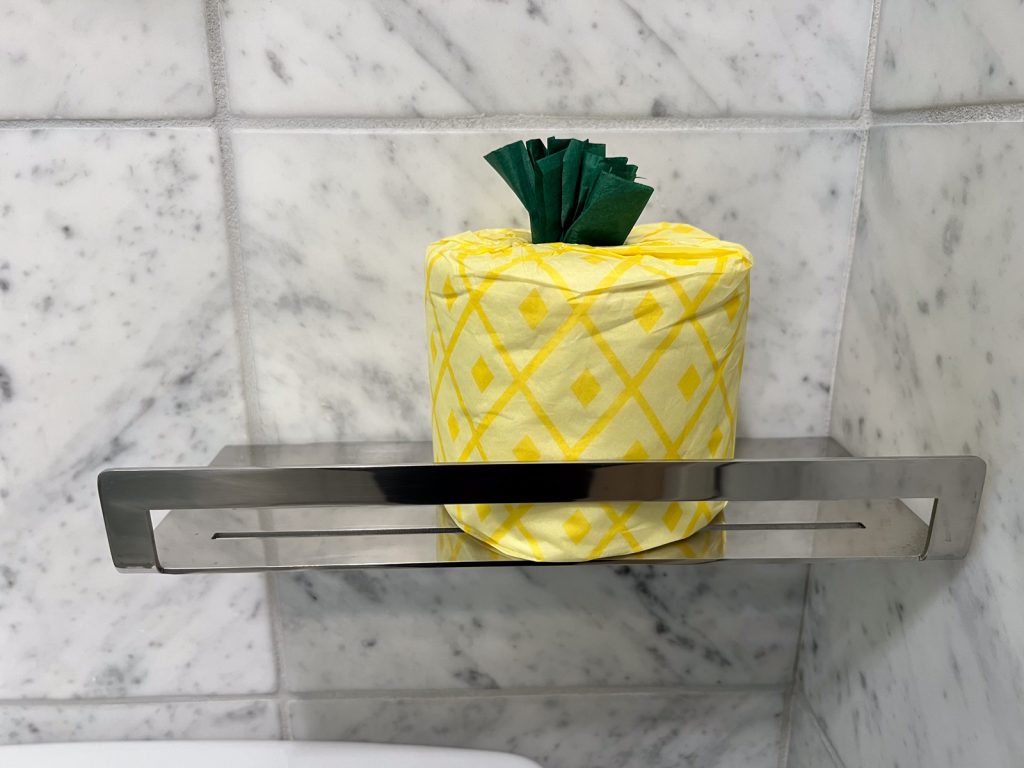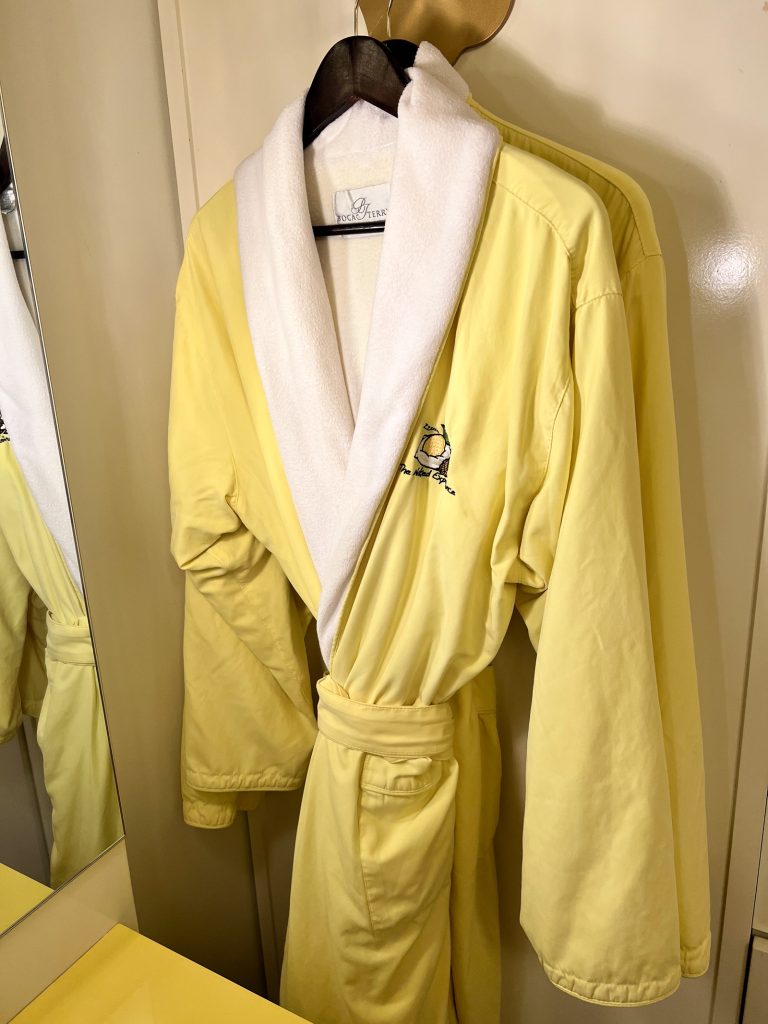 The lobby has a waiting area with quirky furniture and seating areas that extend next door into the Trophy Bar where hotel guests can relax and have a drink or meal in the evenings. Brunch is also available on the weekends.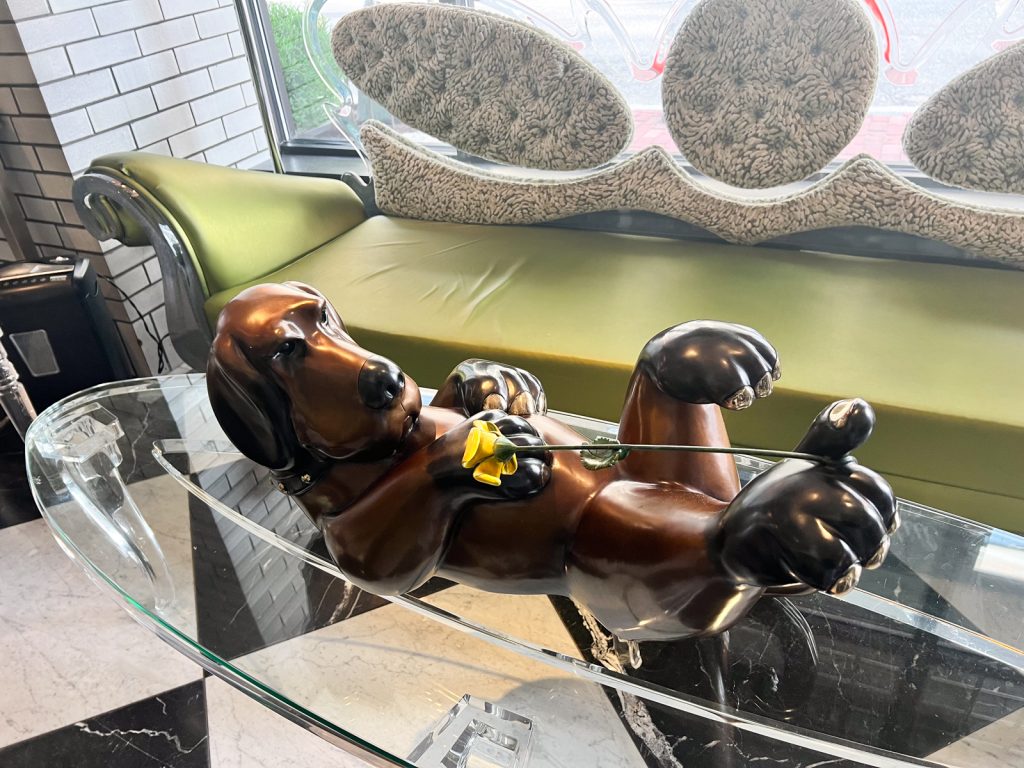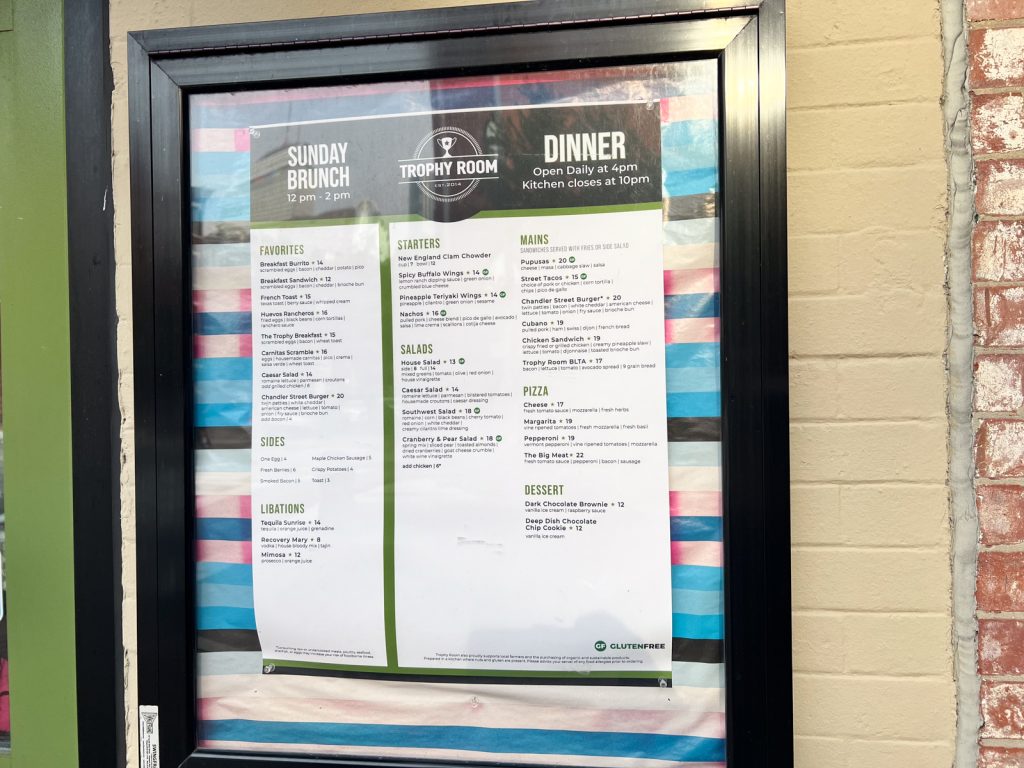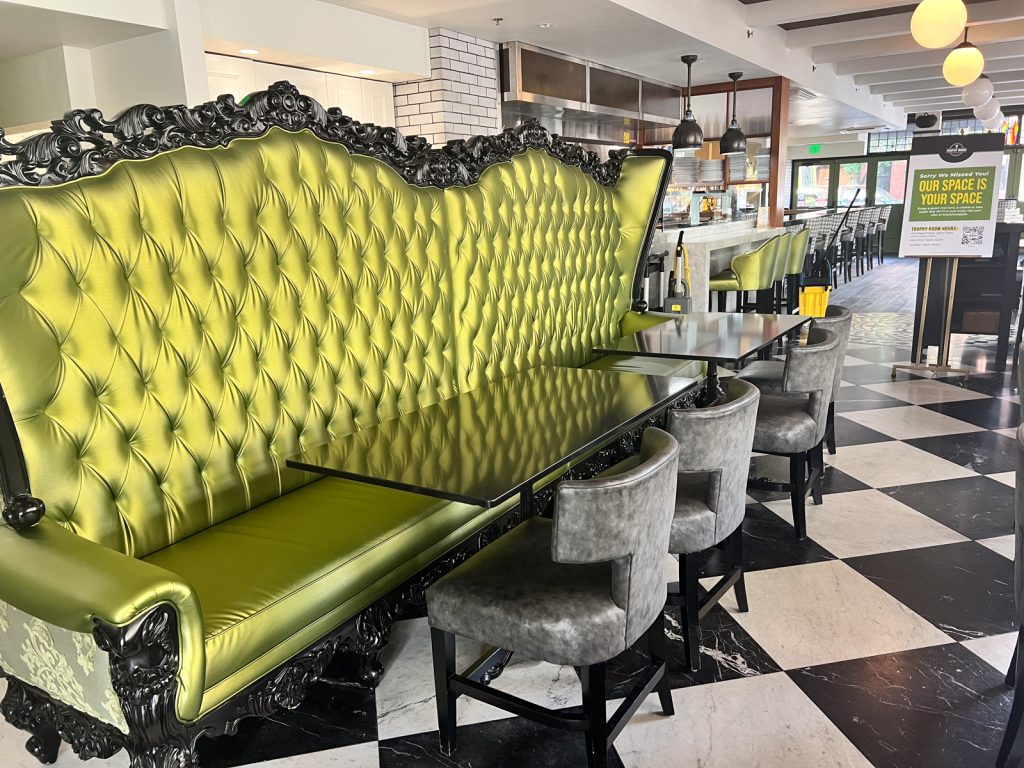 The hotel does not offer breakfast but they sent me around the corner to a diner that produced the cheapest and best breakfast I have had in all my stays in the city. I wanted to stay more days just to enjoy the bagel breakfast at Billy's Diner!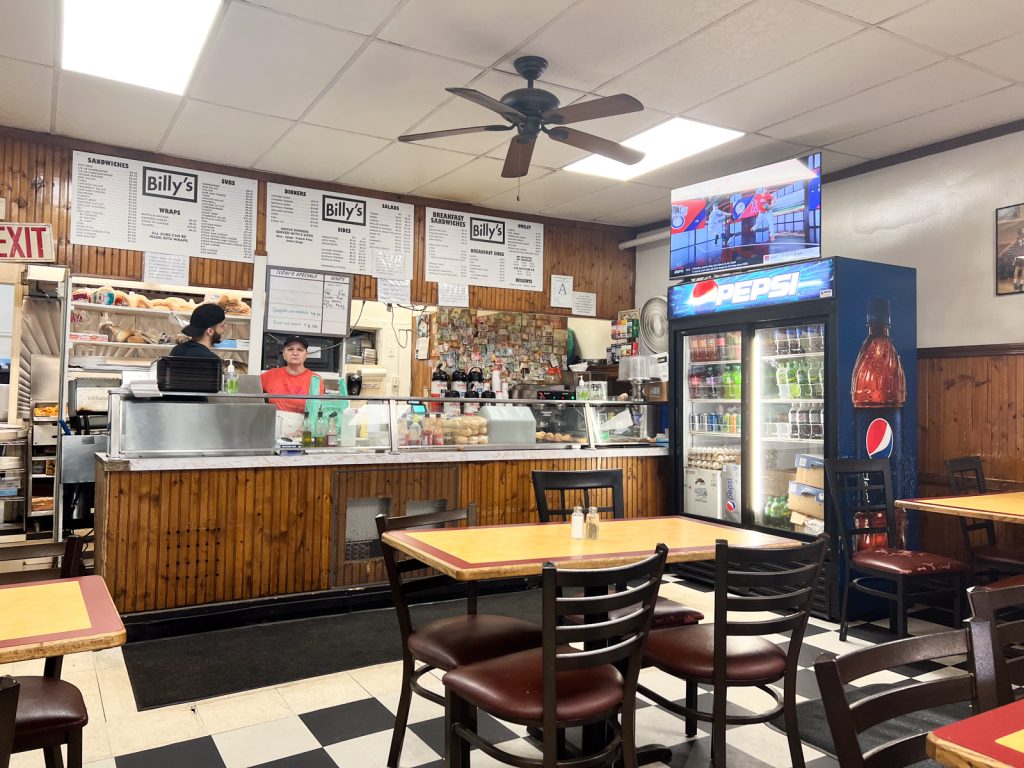 Staypineapple is a brand of upscale, out-of-the-ordinary boutique hotels in urban markets nationwide, managed by Staypineapple Hotels Inc., based in Bellevue, Wash. Focused on thoughtful service and design, with an uncanny knack for anticipating needs, the dog-friendly hotels wholeheartedly embrace the pineapple's symbol of hospitality and joy. 
I also learned that Staypineapple just received the 2023 Travelers' Choice award, placing the entire brand portfolio within TripAdvisor's "top 10% of hotels globally." The coveted award celebrates businesses that have consistently received great traveler reviews on Tripadvisor over the last 12 months, positioning these businesses as Tripadvisor's best-of-the-best.
Overall I was blown away by the level of customer service, cleanliness and attention to detail at this hotel and will definitely be back for another stay. The Travel Addict gives it our highest rating of approval for anyone traveling to the Boston area and interested in the boutique hotel experience.
I also can't wait to also discover other locations of this brands as I travel to cities where they have properties.