GEODIS Park, Nashville's 30,000-seat soccer stadium, held its inaugural concert last night with the legendary Shania Twain. This show marked Twain's triumphant return to Nashville for the first time in five years. 
Die-hard fans of all ages showed up in big numbers and packed the stadium in cowboy hats and sparkly boots and all things Shania gear to see her perform the hits from her extensive catalog of songs.
The night began when Breland took the stage around 6:40 to kick off the show wearing a denim outfit with a custom jacket that sported "Cowboy Don't", the name of the song that opened his set. The up-and-comer, whose debut album was released last fall, joked that he could walk to the stadium since he's a Wedgewood resident. He also wished the crowd a Happy Pride month. He's currently supporting not only Shania on tour dates throughout the summer, but also Walker Hayes. His silky voice beautifully covered Deana Carter's "Strawberry Wine".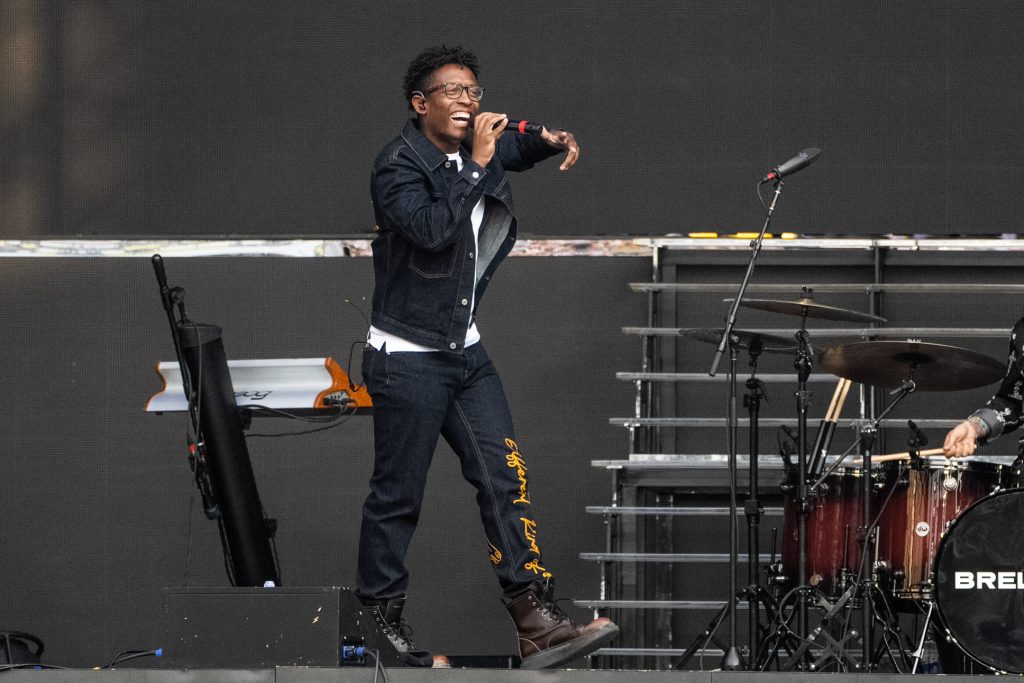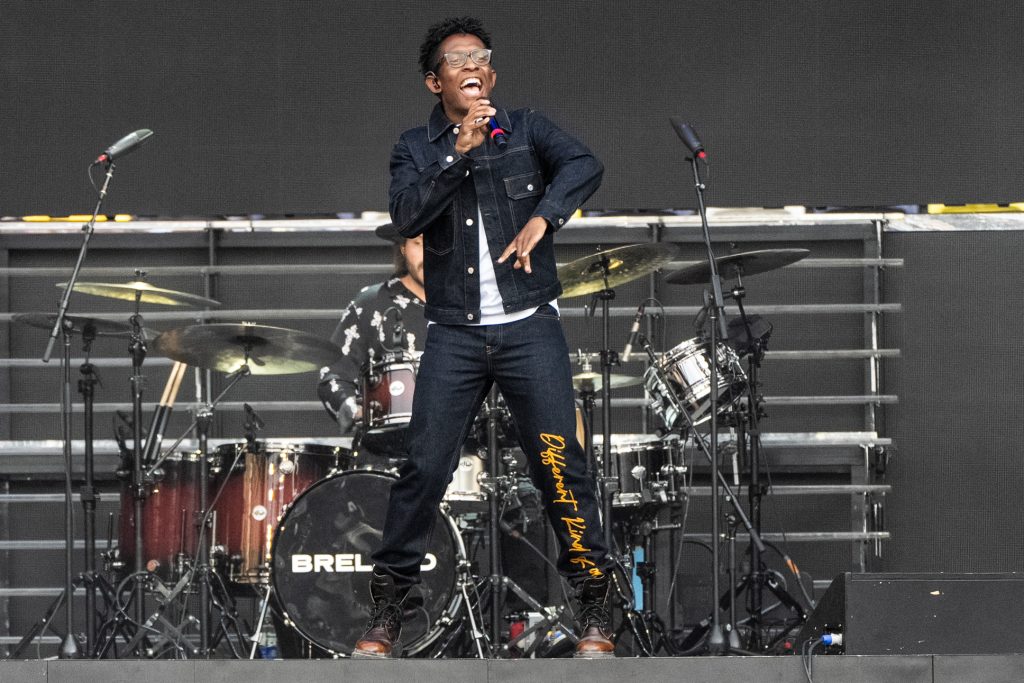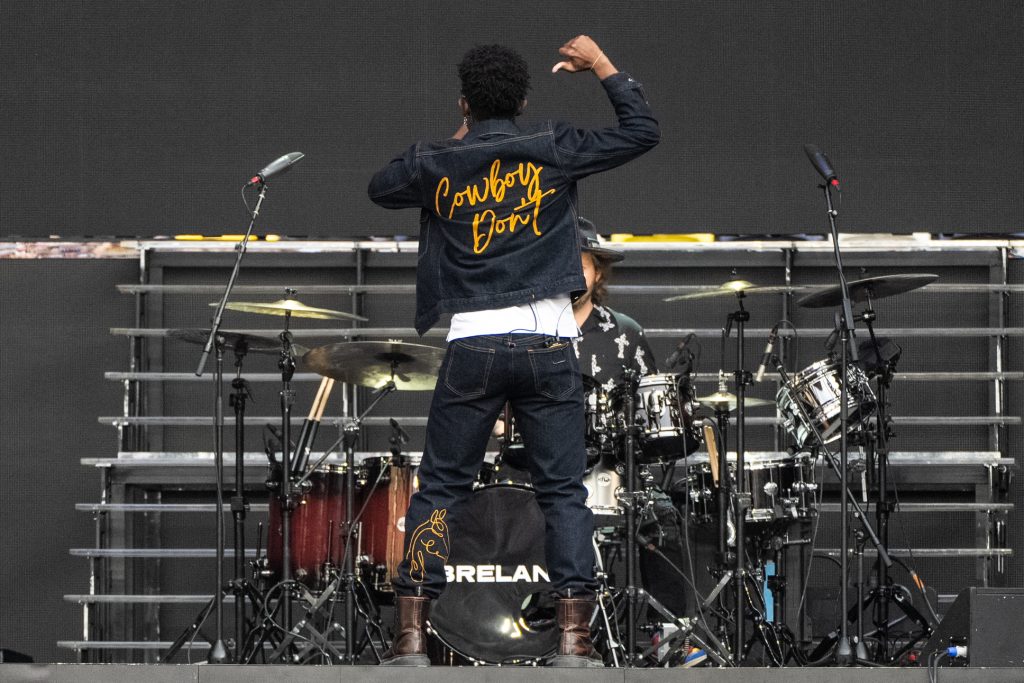 Kelsea Ballerini took the stage around 7:30 in white, sparkly boots and a black denim shorts outfit. The former Voice judge began her set with "Miss Me More" and "Hole in the Bottle". She shared that she grew up in Knoxville, where she wrote songs to deal with her parents' divorce and the big feelings that came with it. She also told the crowd she spent the past year writing through strong feelings- referring to her divorce in the public spotlight with fellow country singer Morgan Evans. Ballerini told the crowd if they are going through a rough season in life that they will be okay. The twangy hit "IF YOU GO DOWN" was a fan favorite.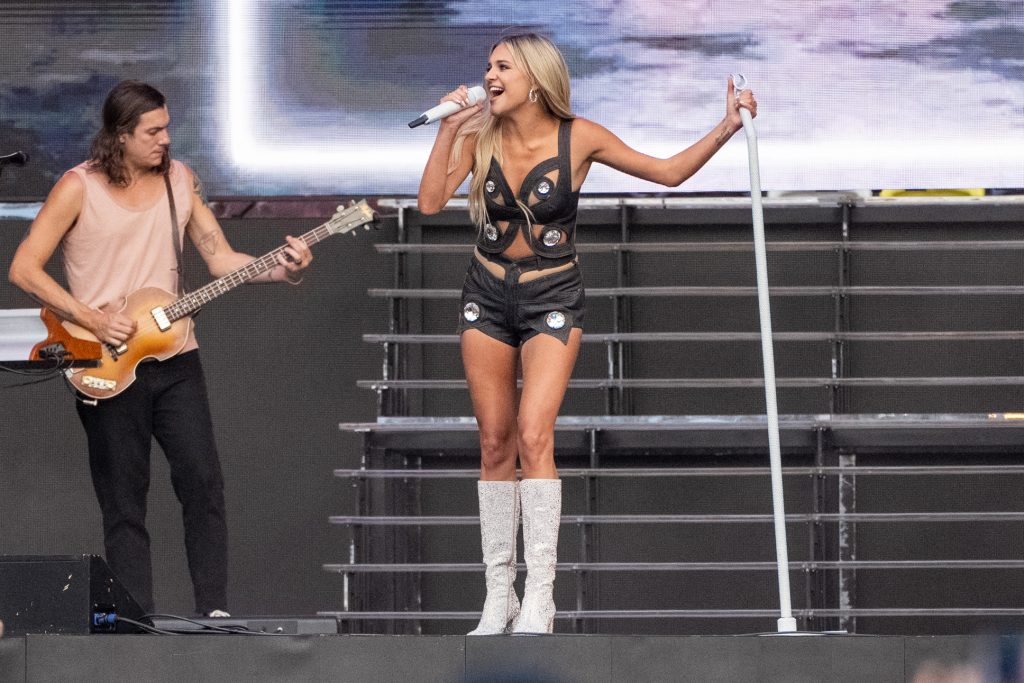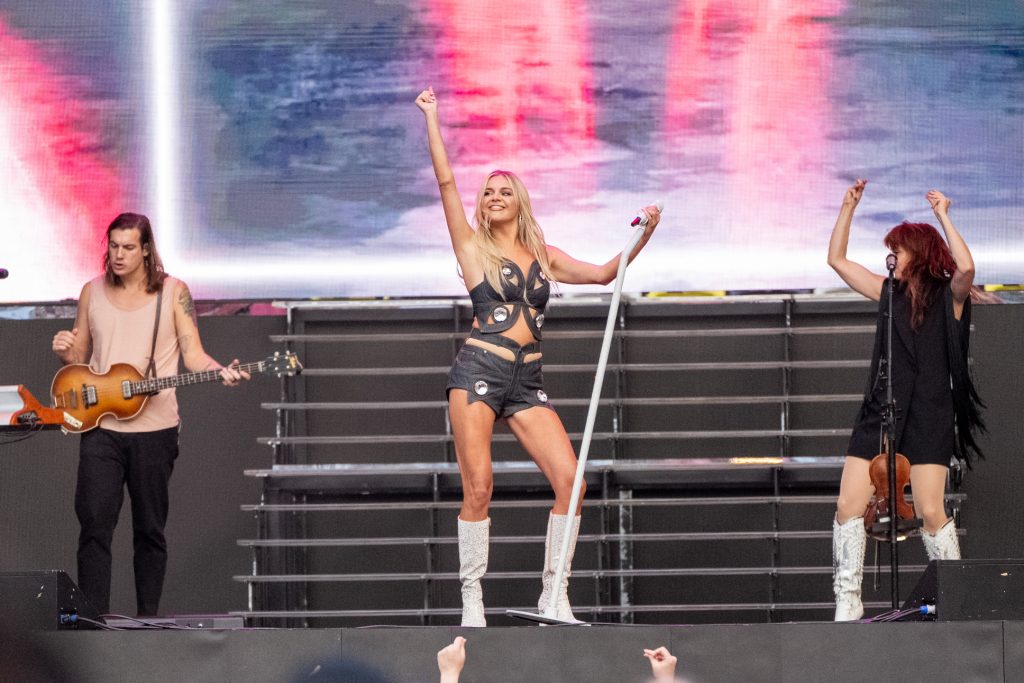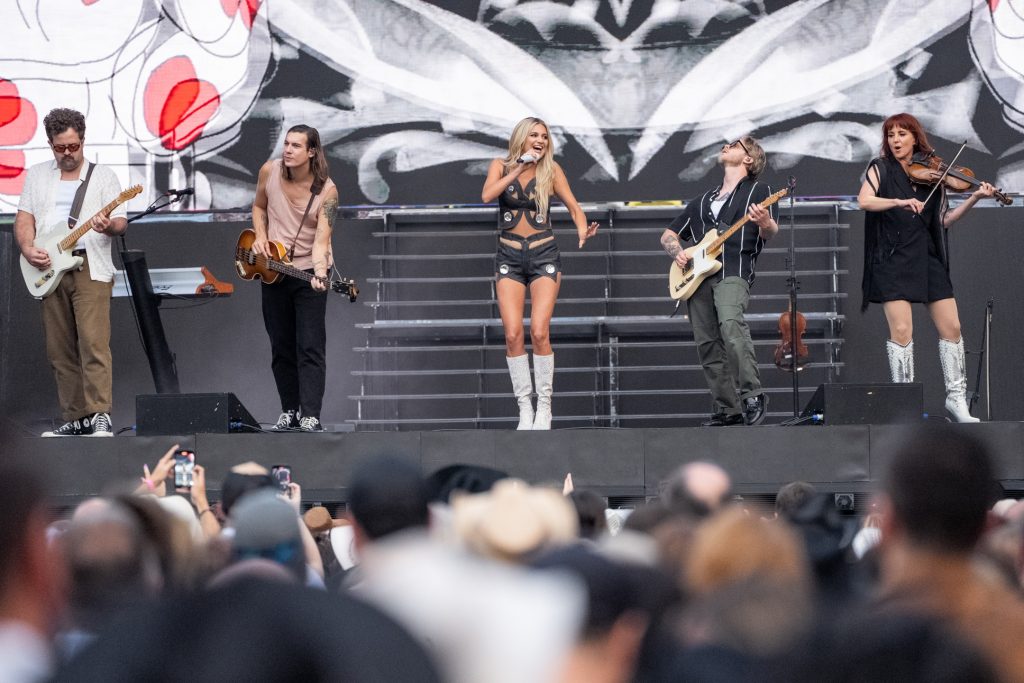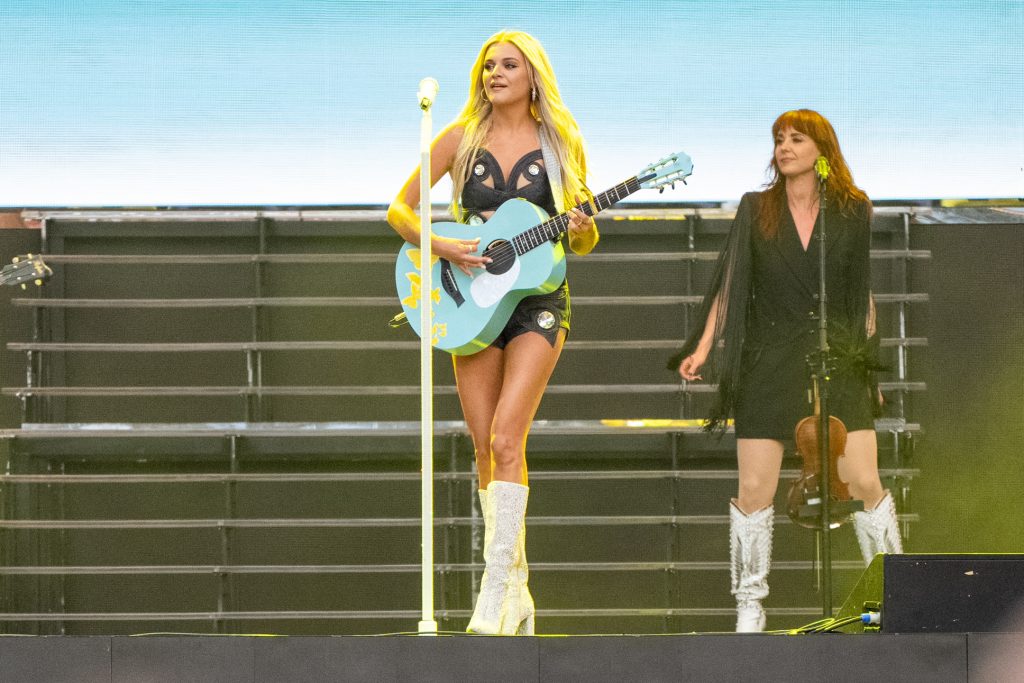 Shania Twain, in a blonde wig, sunglasses and black coat, rode a cart through the center of the crowd to start the show with the poppy tune "Waking Up Dreaming". She dismounted her chariot and revealed her glittery, metallic outfit and knee-high silver cowboy boots, which was giving major Wonder Woman vibes. She kept the energy high with "Up!" as stage graphics showed a spaceship taking off behind her.
Fans loved "Don't Be Stupid (You Know I Love You)", but it was when the Canadian singer came out on a custom motorcycle for the sultry "I'm Gonna Getcha Good!", tipping her hat to its music video, that they really went wild. "You're Still The One" became a stadium-wide sing-a-long.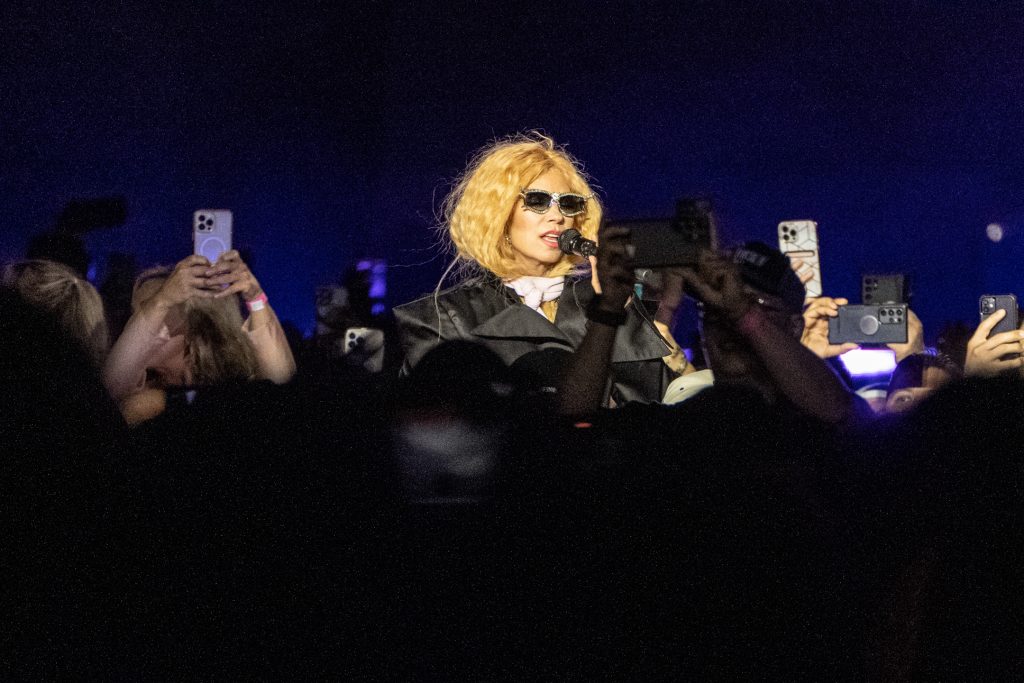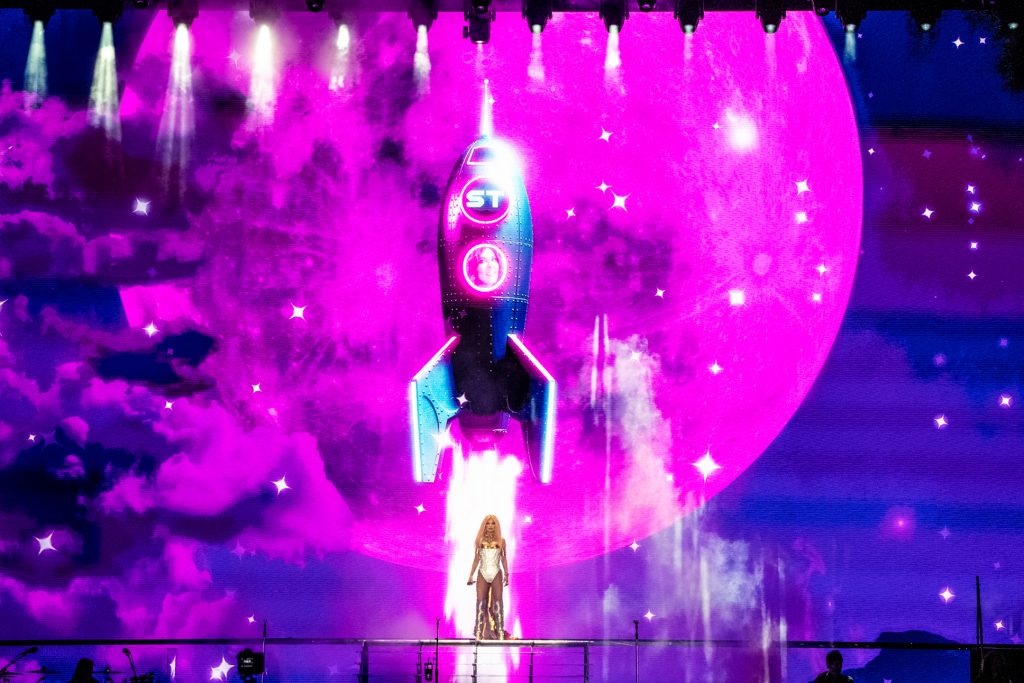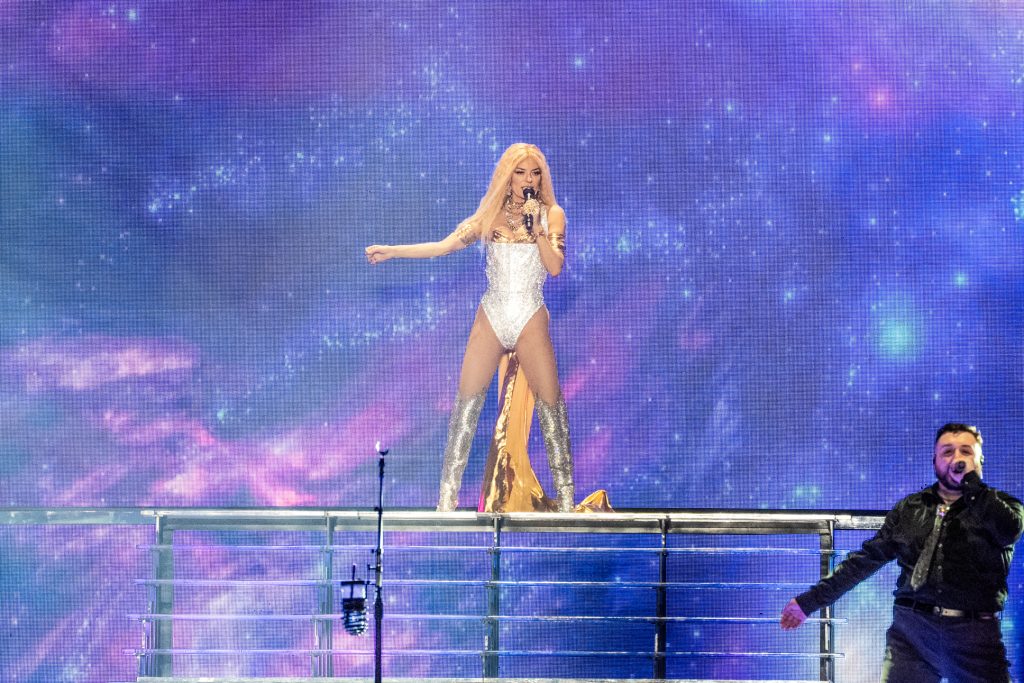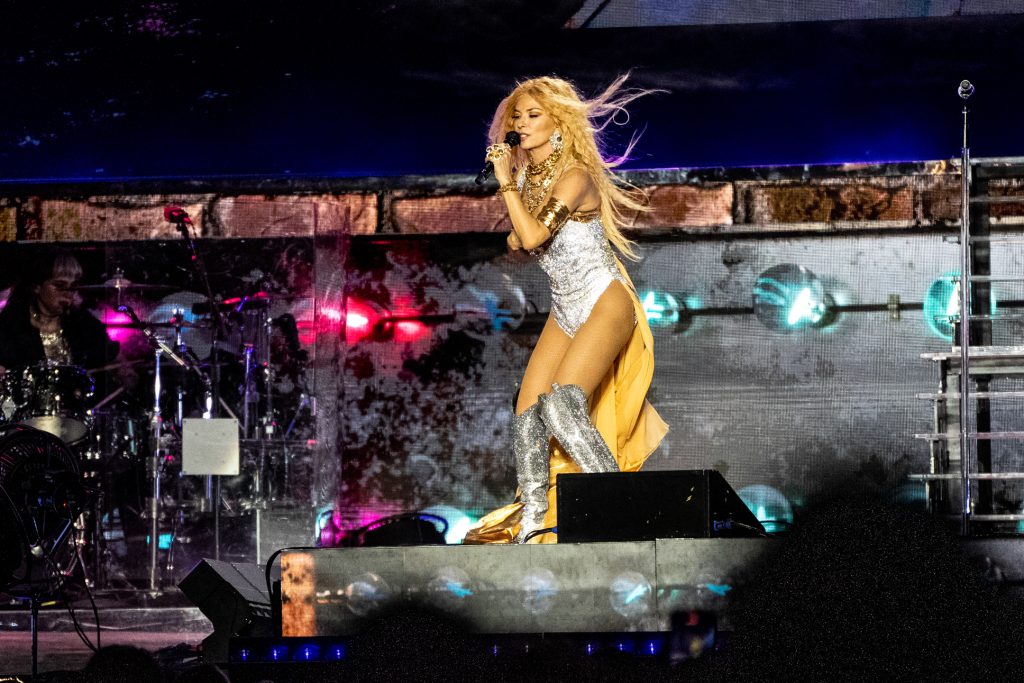 In true country fashion, Twain pulled out all the stops with bringing guests to the stage. Breland joined her for "Inhale/Exhale AIR" and Kelsea Ballerini came back out to sing "(If You're Not In It For Love) I'm Outta Here". Wearing the infamous black mini dress, top hat and overcoat from her music video for "Man! I Feel Like a Woman!," Twain welcomed the legendary Tanya Tucker to the stage. Tucker was bejeweled in rhinestones in an almost identical outfit. For her final reveal, Twain noted that her songs are best performed in three part harmonies, so out walked Wynonna Judd. Together the three powerhouses sang "Man! I Feel Like a Woman!" and the crowd roared in standing ovation.
Fans can still catch Shania on tour all through the summer. Click here for tour cities and ticket information.