I am really trying to not turn this site into a tribute to 30 Seconds to Mars but Jared Leto is making it really hard with his festival performances this summer. The band led by Jered Leto and his brother Shannon Leto did not disappoint again at Weekend Two of Austin City Limits festival.
The day at ACL started off with the excitement of the Solar eclipse but didn't slow down as 30 Second To Mars made a grand entrance for Weekend Two. Jared Leto leapt into the festival from the top of the Honda stage to start the show after singing the intro for "Up In The Air" from the top platform. Jared was dressed for the daredevil stunt in a motocross vest and outfit with a silver cape accessory.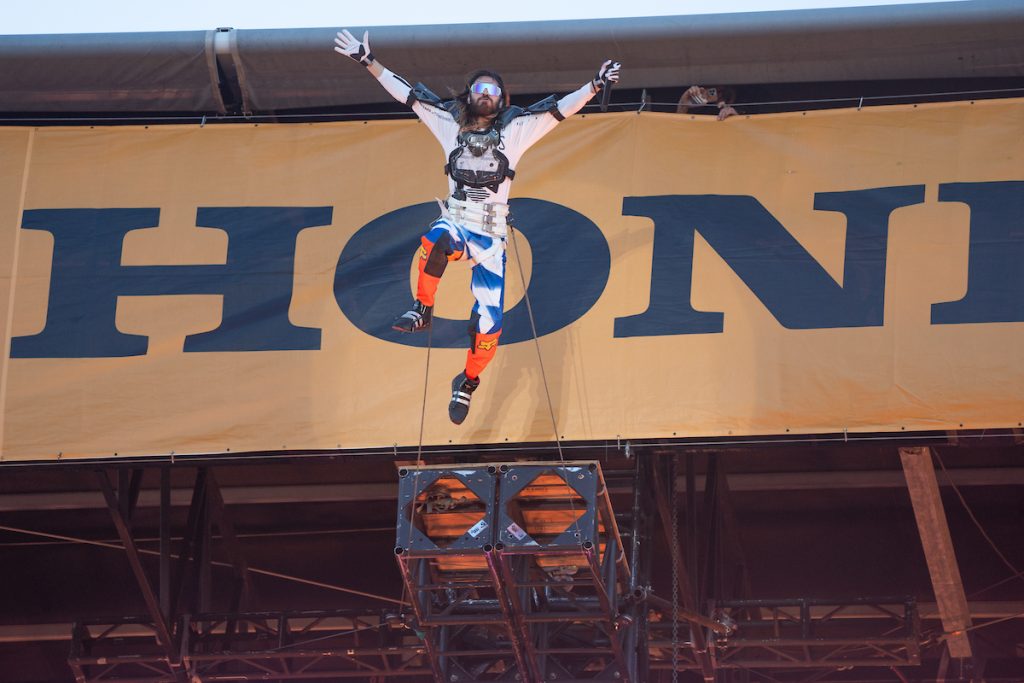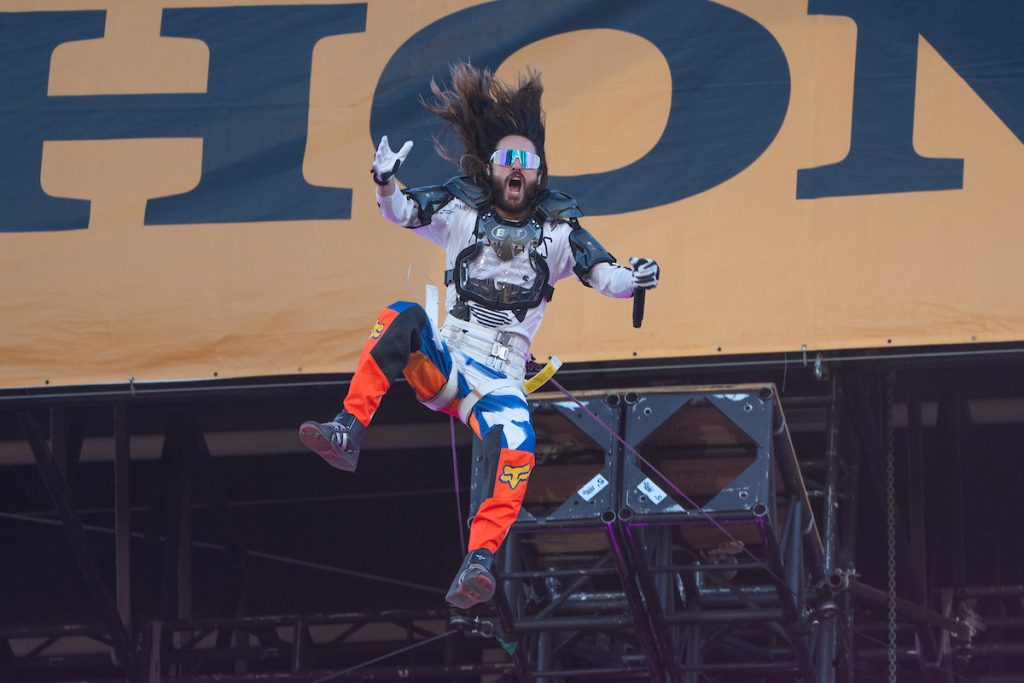 Leto landed on stage this time versus in the photo pit at Lollapalooza so the photographers were able to take up different positions to get better angles of the jump. I know this is the third time he has done this but it still makes me hold my breath every time he takes the leap.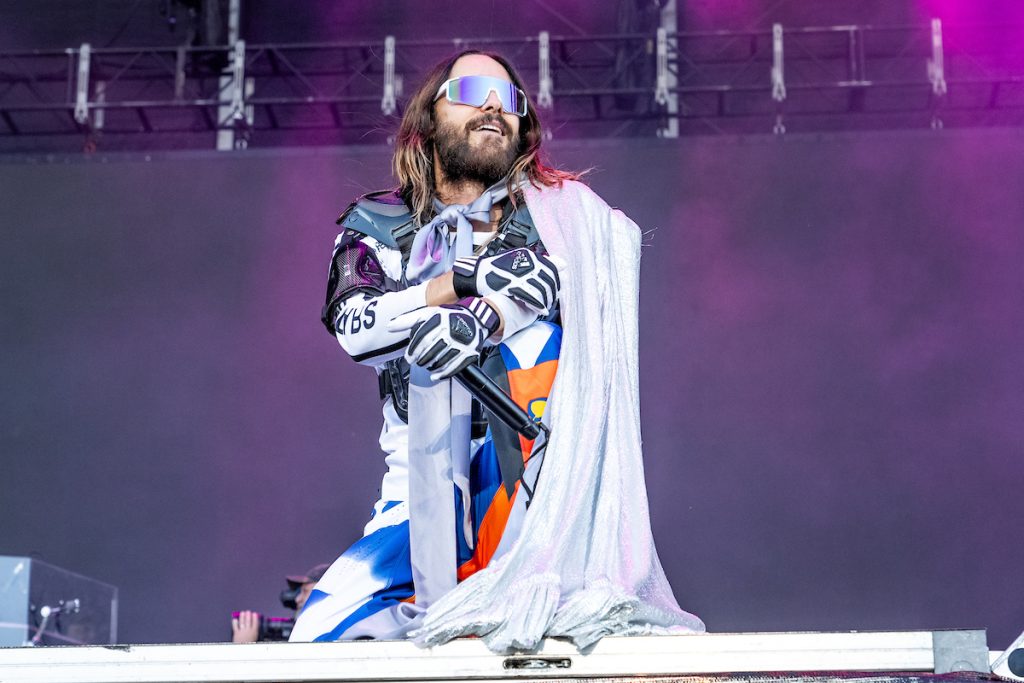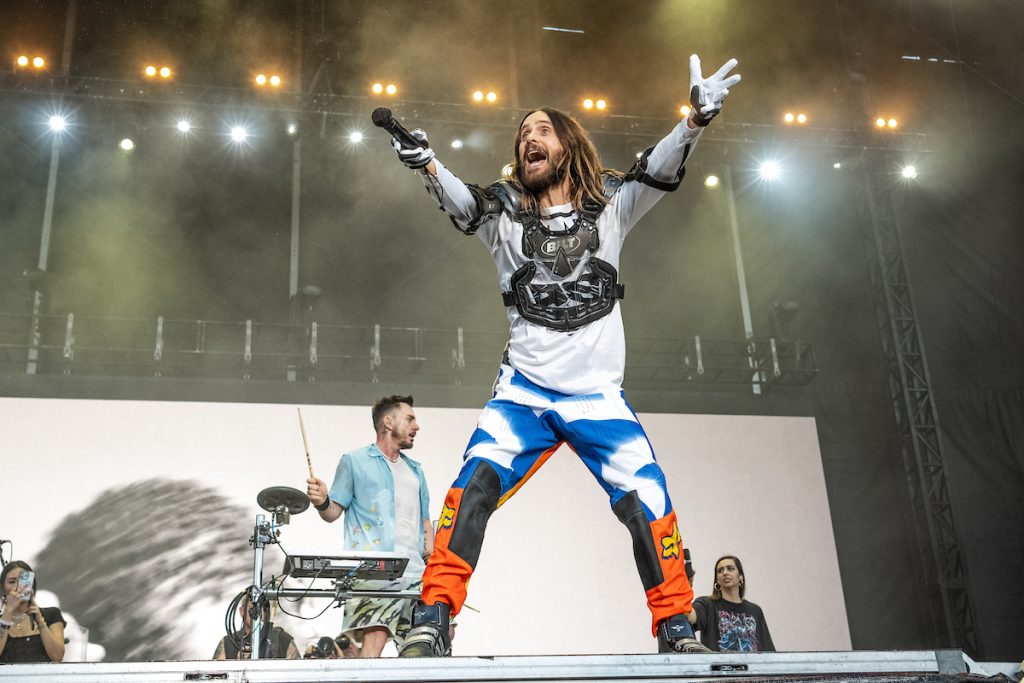 The band played their older hits and songs from their latest album "It's the End of the World But It's a Beautiful Day" throughout the colored smoke and pyro filled set.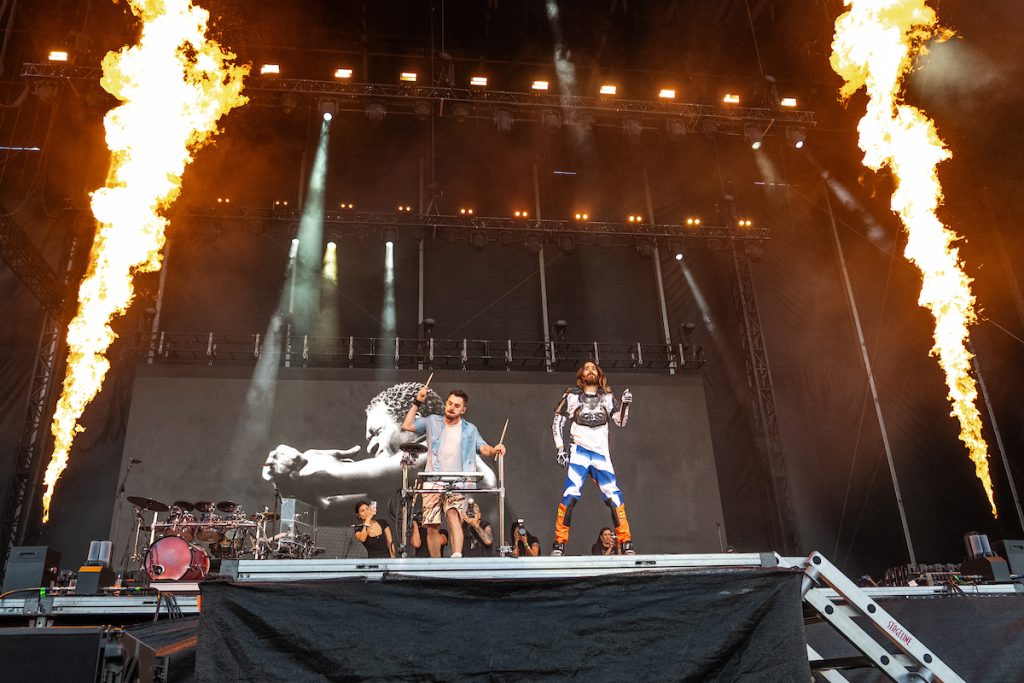 Photo Credit: Amy Harris/The Travel Addict
Famous Austinite, Matthew McConaughey did not show up this weekend for the set after joining the band onstage in Weekend One but the show was still jam packed with exciting moments.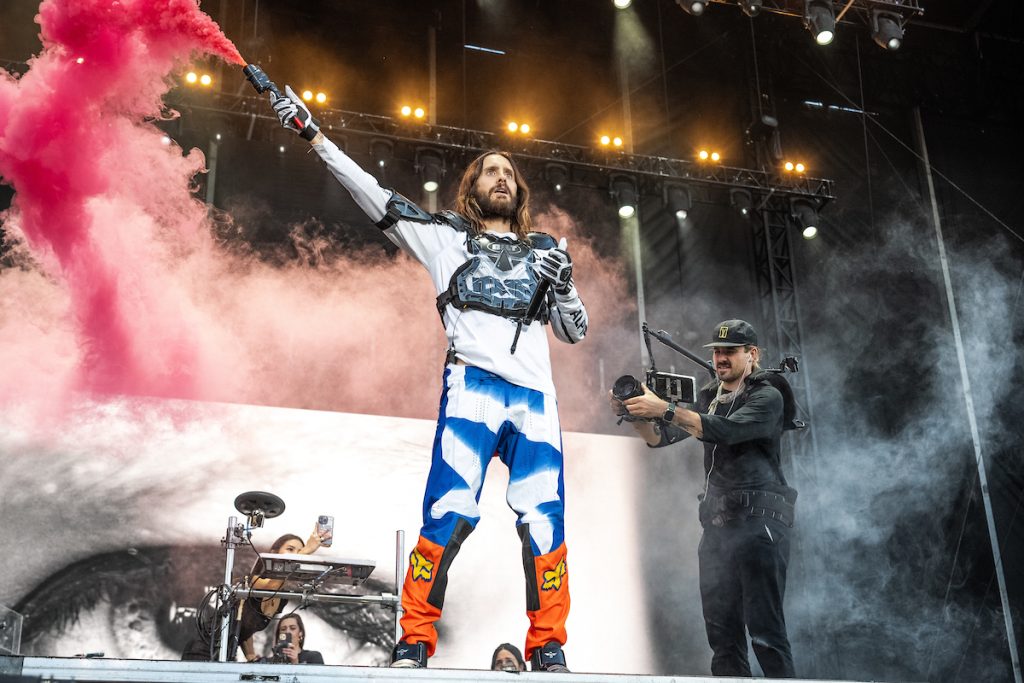 The only cringeworthy moment of the set was when Leto led the crowd in the "This Is War" chant leading into their song intro. It felt off in the middle of the conflicts that are prevalent on everyone's mind in the Middle East right now.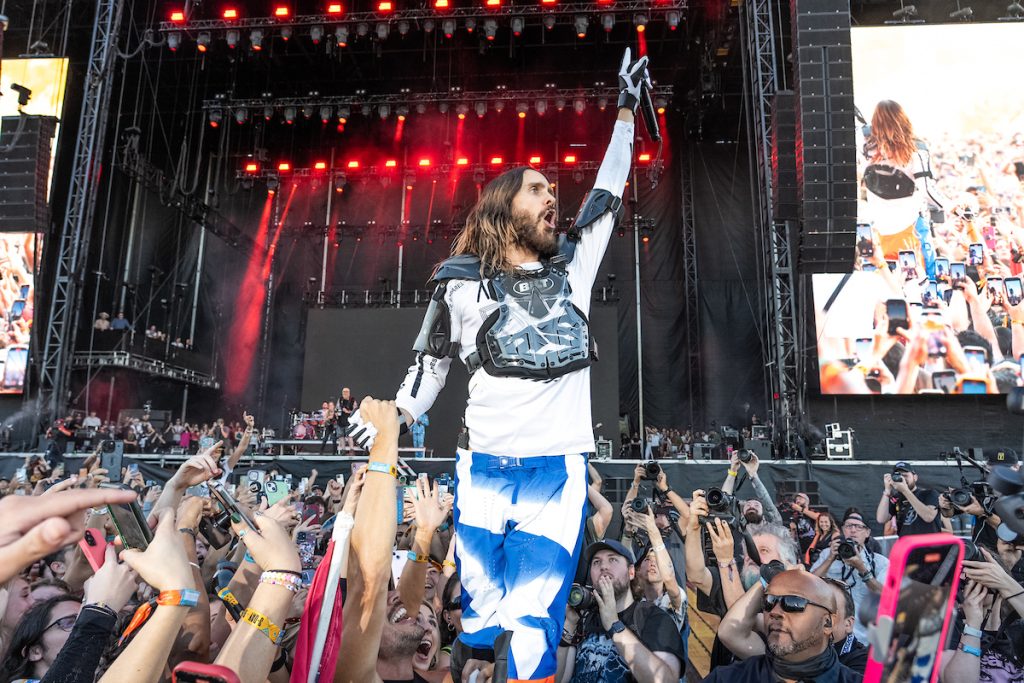 Leto thanked the crowd in a video filmed on stage for making "The Kill" reach a half billion streams online before launching into a singalong with the festival fans. Devon Gilfillian joined the band to sing the song as well after performing earlier in the day at the festival.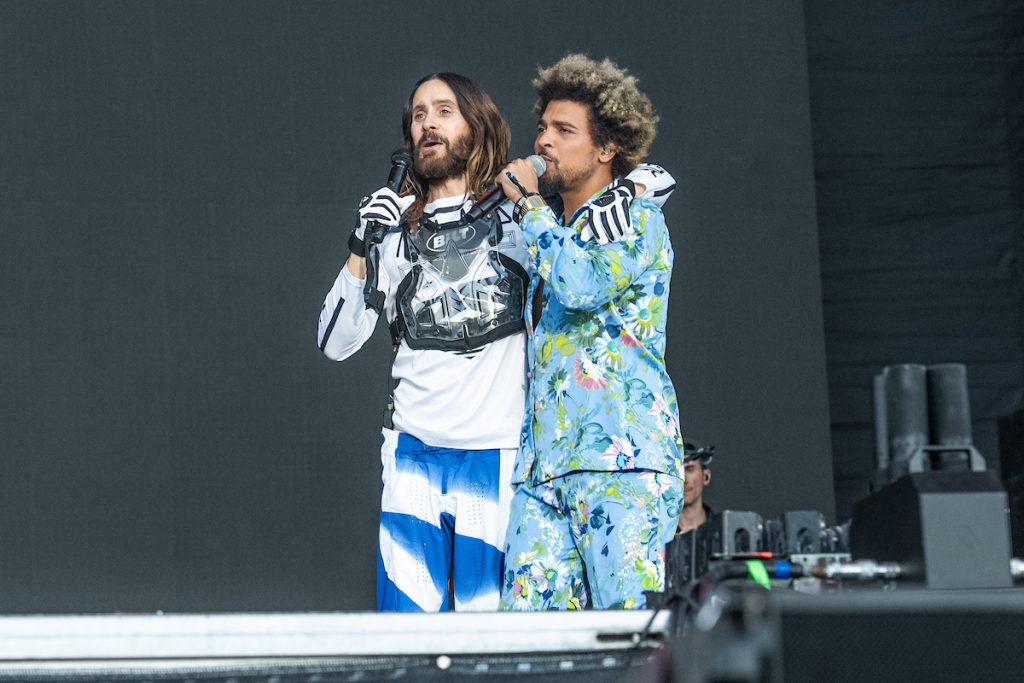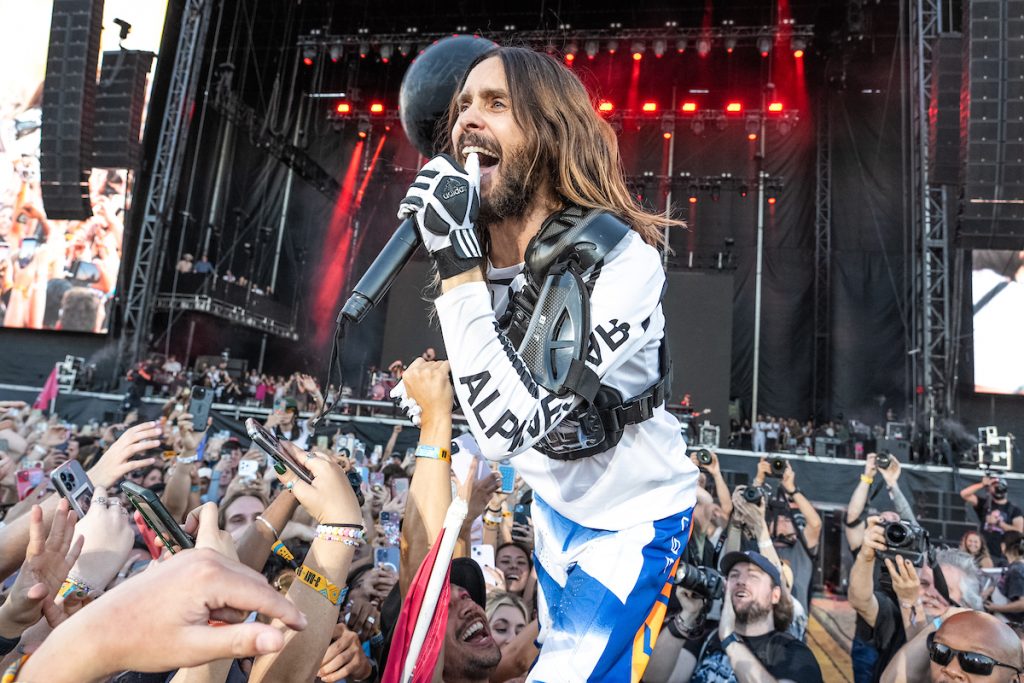 Midway through the set Leto once again brought the press photographers on stage to take a photo of him and Shannon with the massive crowd behind him at the festival. It's a dream shoot for music photographers to interact with an artist and be able to shoot after the first three songs.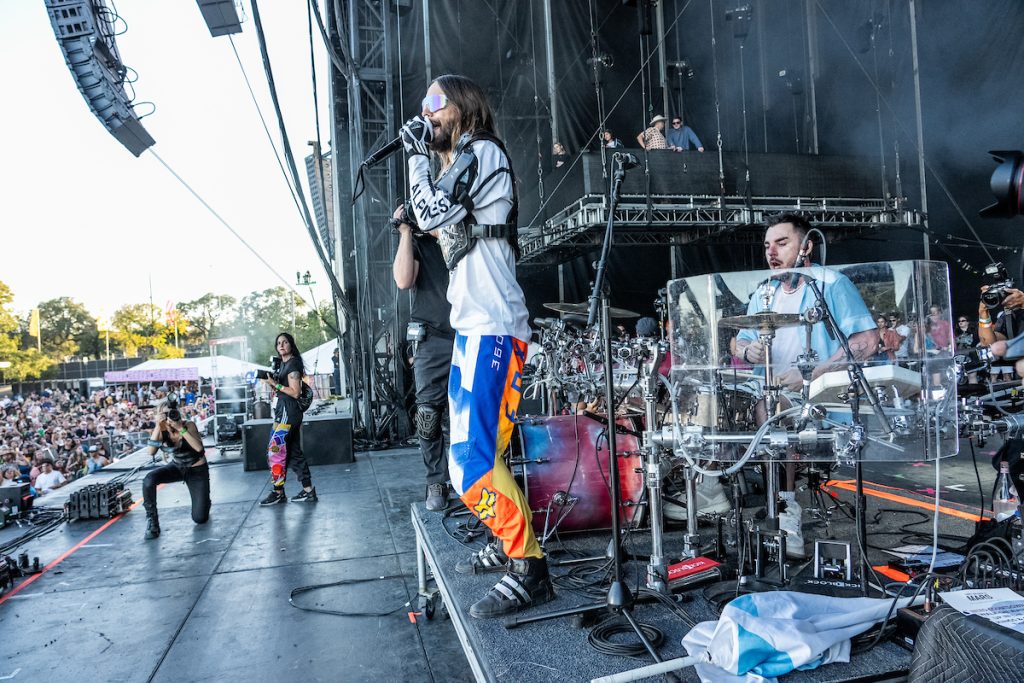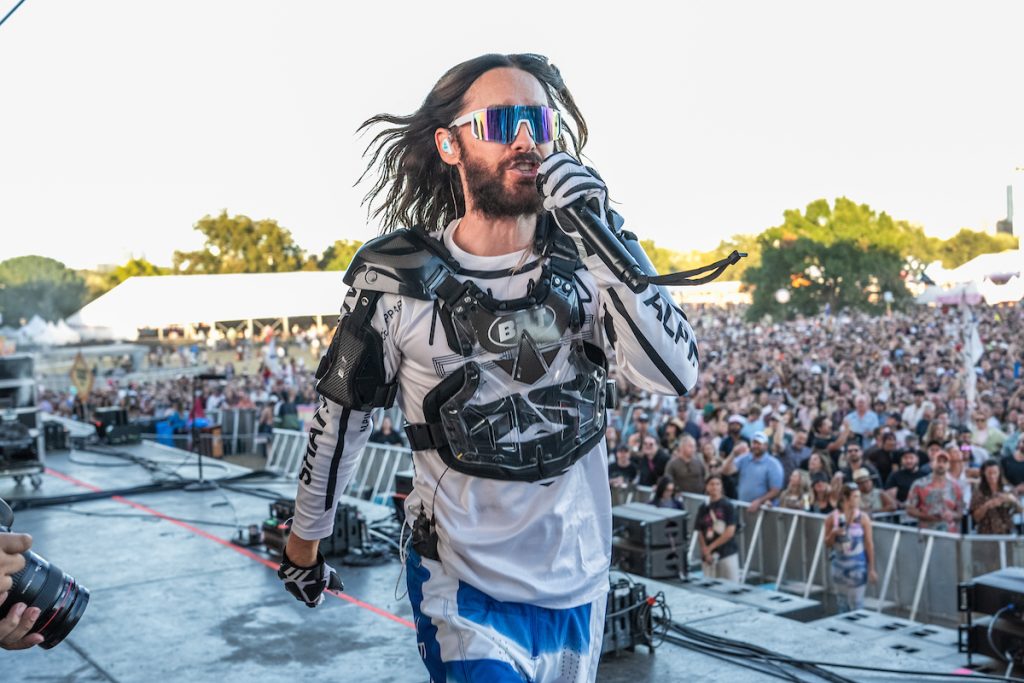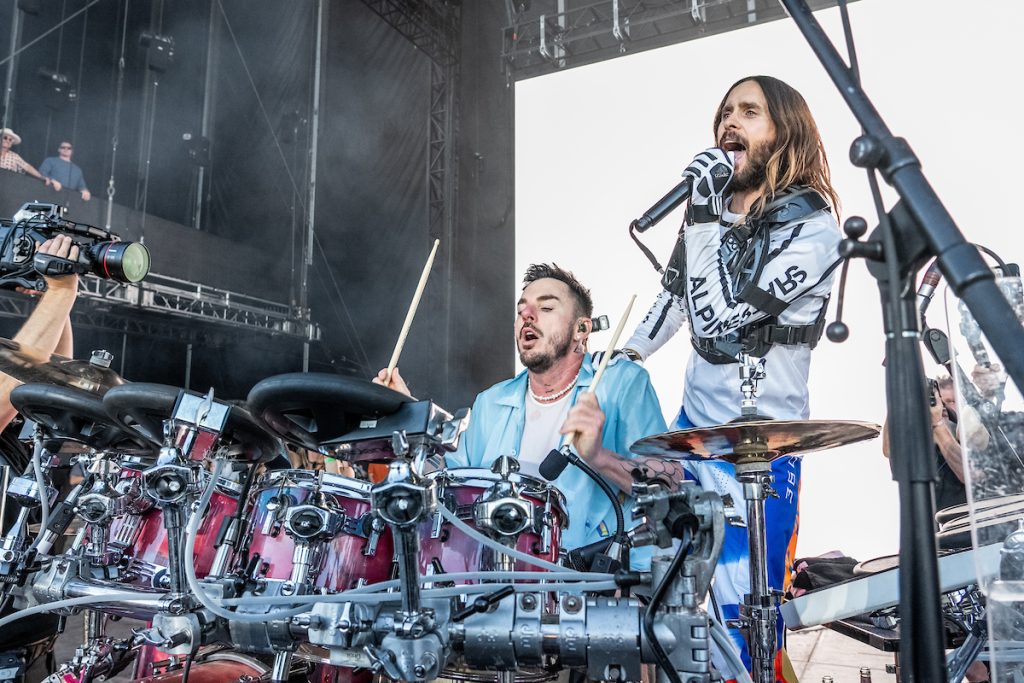 He then ran into the crowd to sing to fans who were lucky enough to be on the barricade wall before bringing a group of fans onto the stage to close out their performance.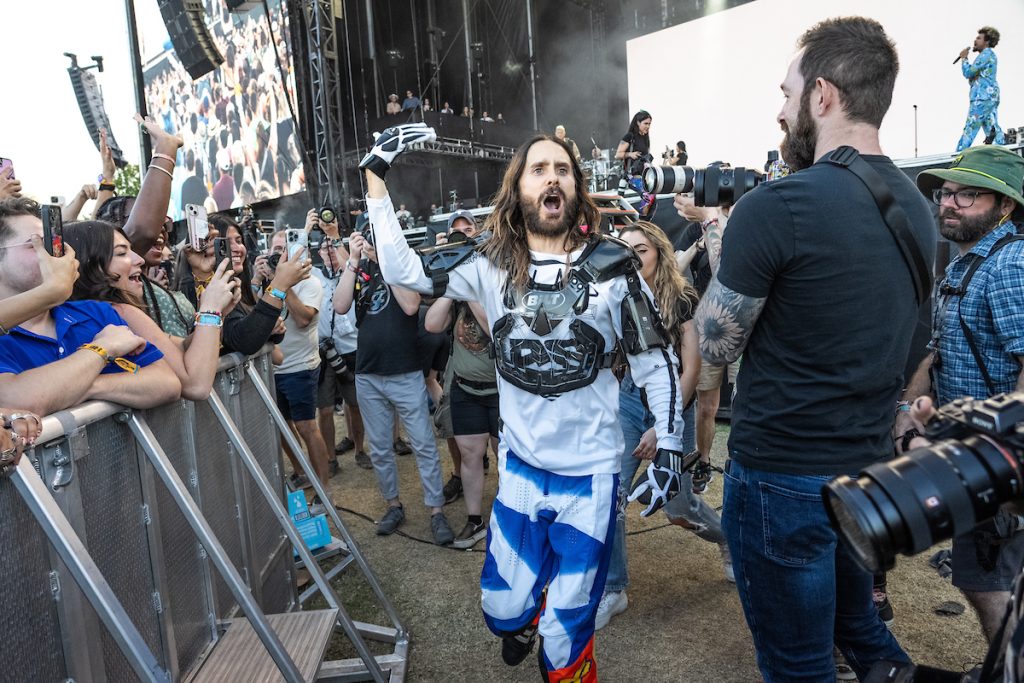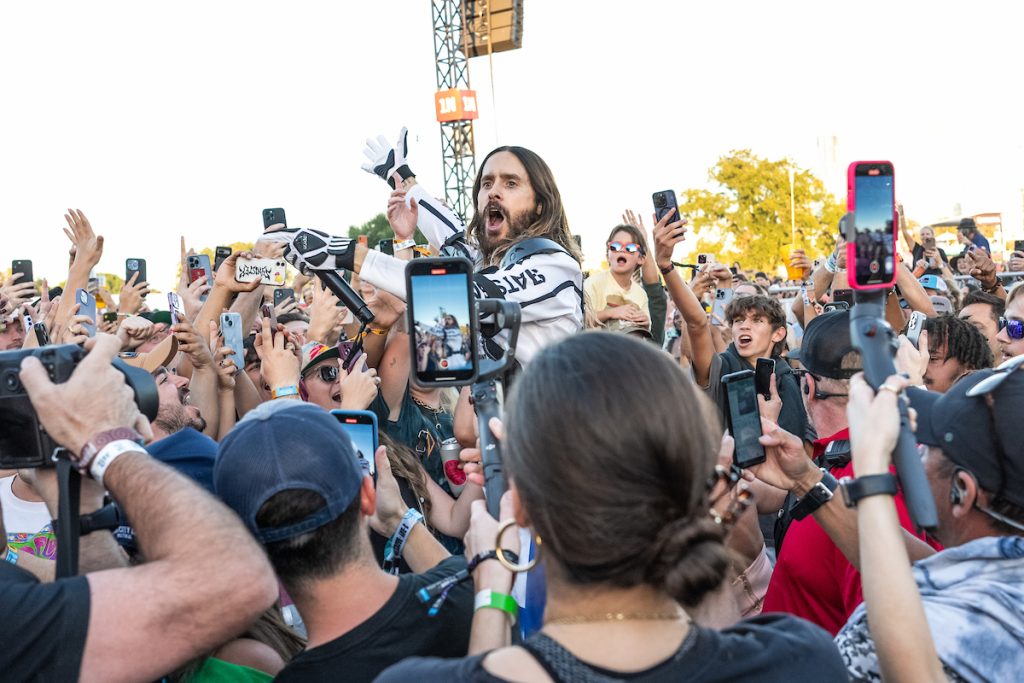 It's always a treat to see the band but if you can catch them at a festival, it's always over the top and best in show with surprises around every turn.