A partial solar eclipse passed over the United States on Saturday morning. Millions of Americans had the opportunity to witness this phenomenon, but only a select few cities located within the "path of annularity," where the maximum level of obscuration occurs, were treated to the mesmerizing "ring of fire." This rare occurrence is formed when the moon aligns perfectly with the sun, revealing only its fiery rim.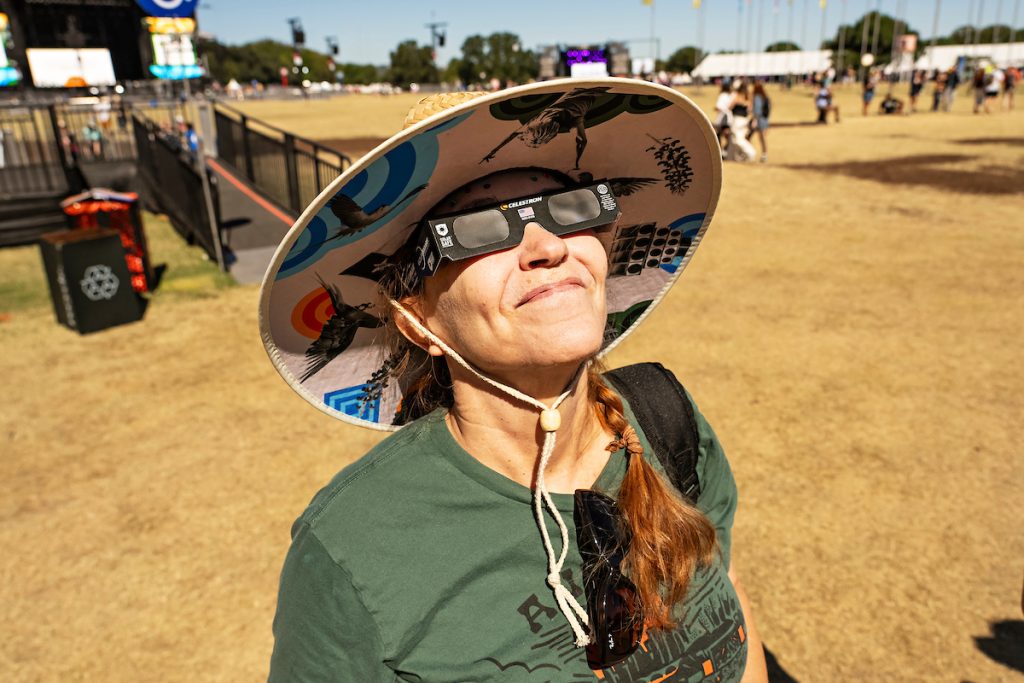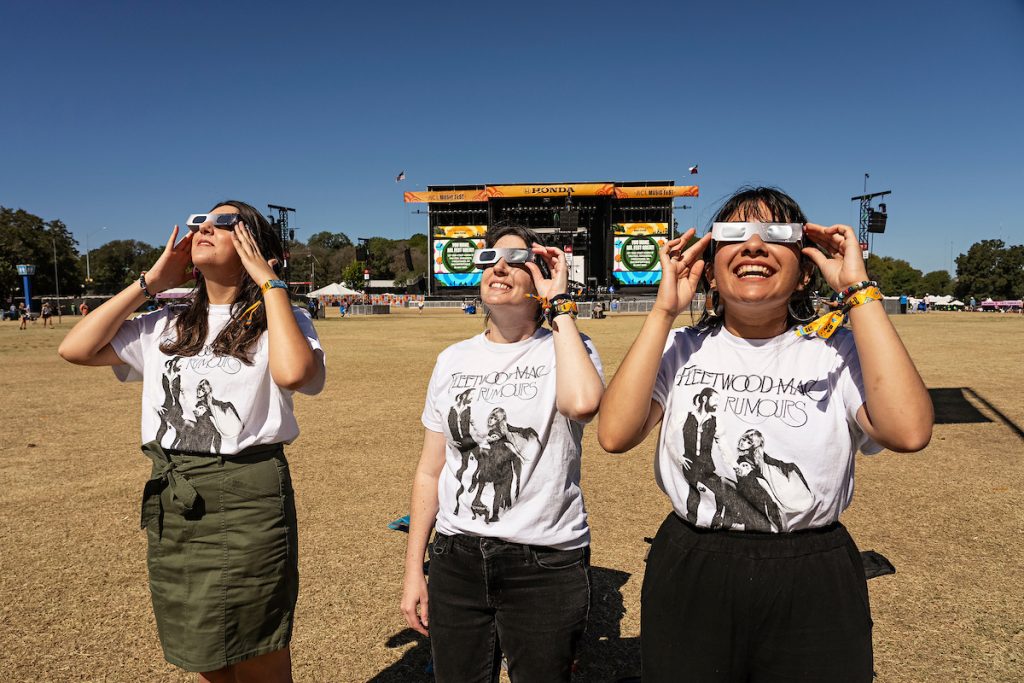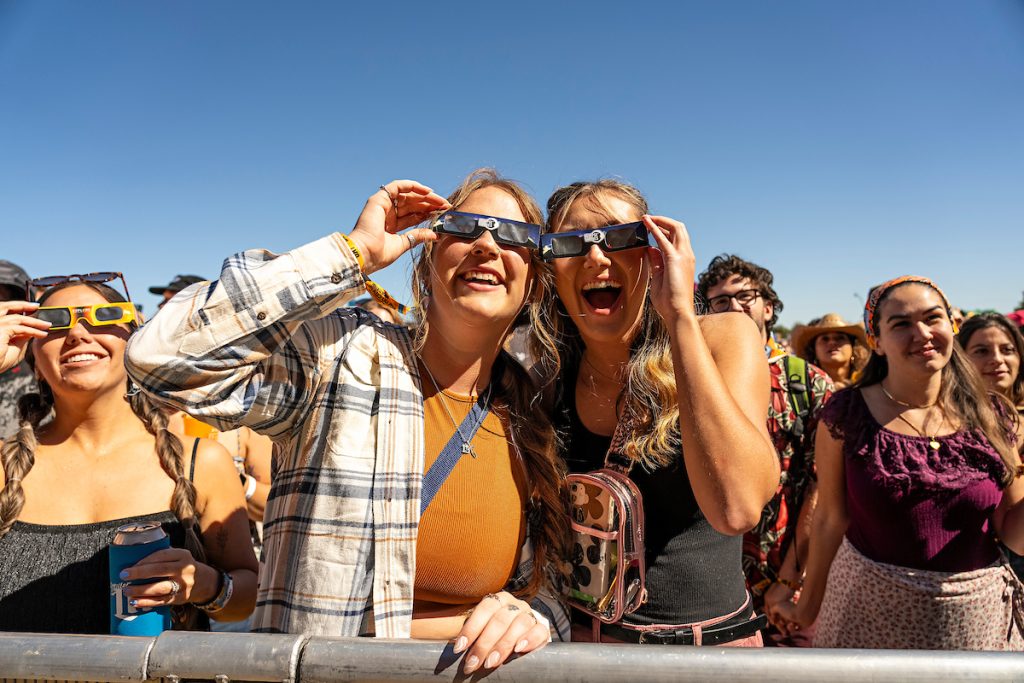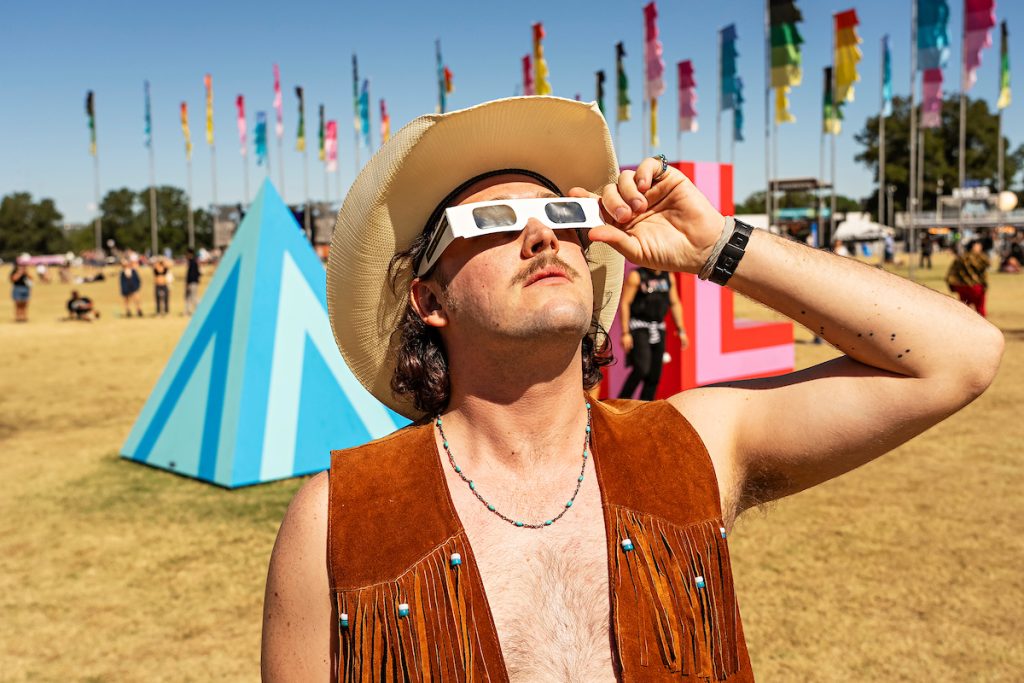 Fans who arrived early as gates opened at 11 a.m. to Austin City Limits music festival at Zilker Park were treated to a partial view of the phenomenon on the festival grounds as the first bands began to play. ACL was handing out free glasses to view the eclipse so festival goers could take a look safely. Street vendors offered up glasses for $5 and $10 outside festival gates.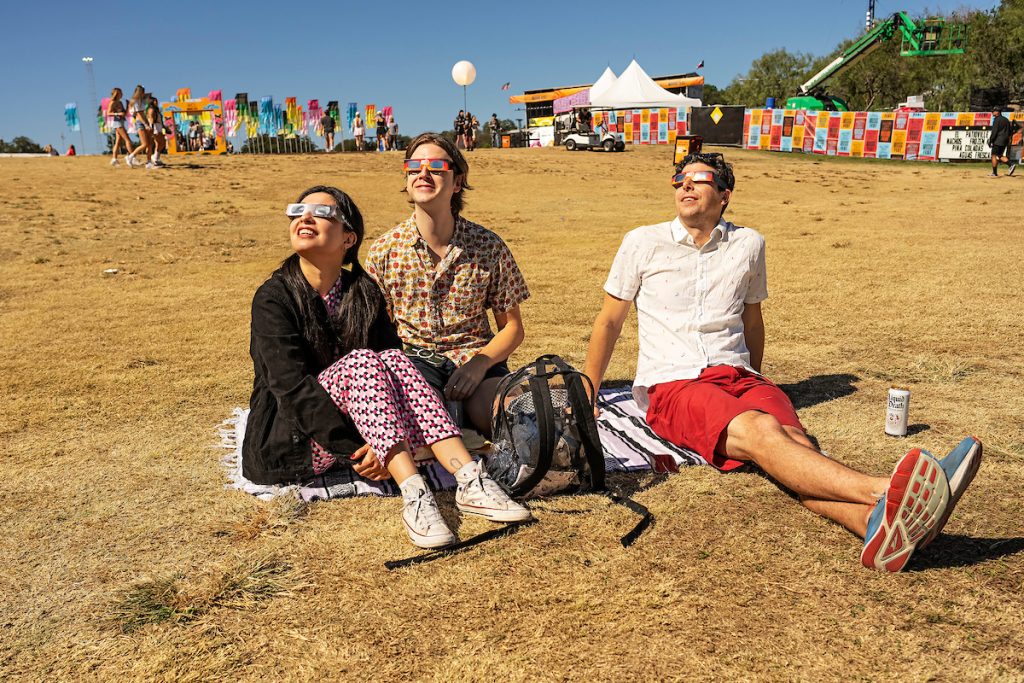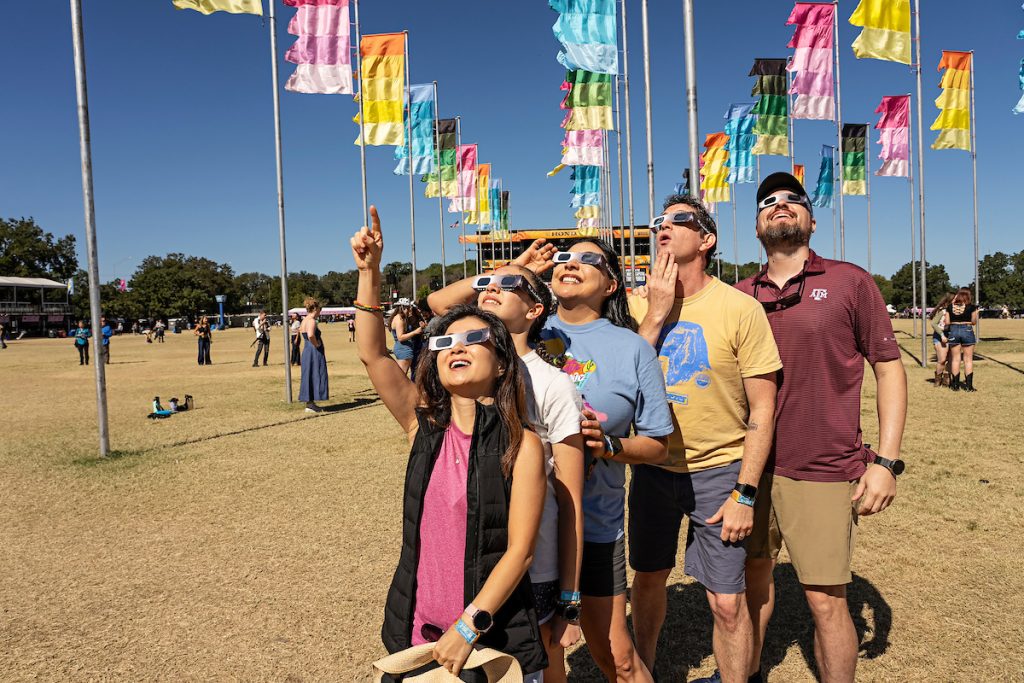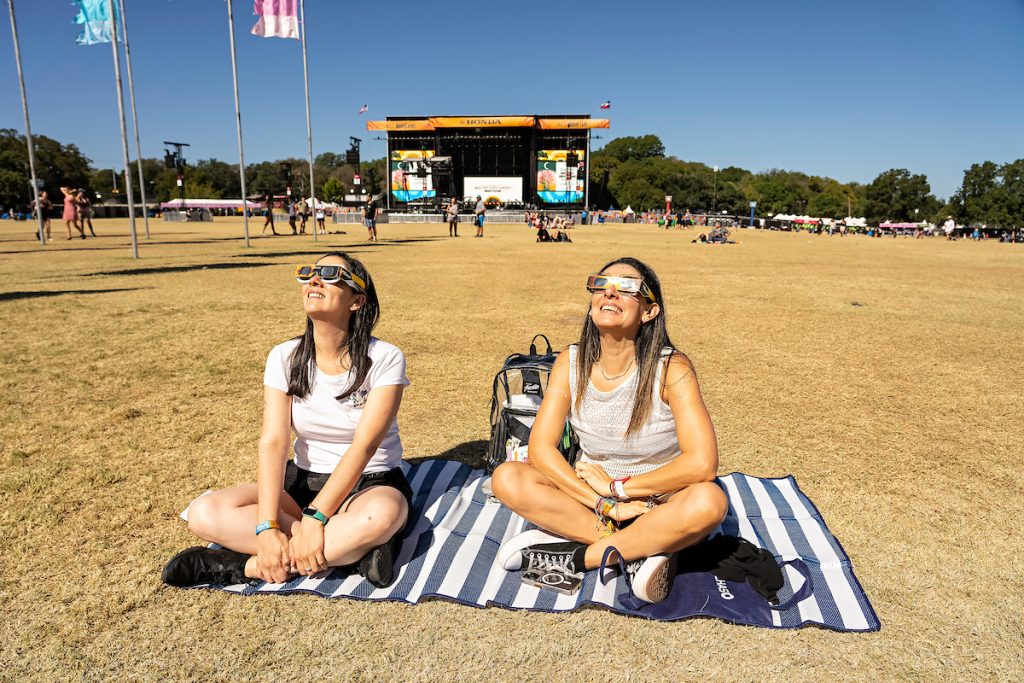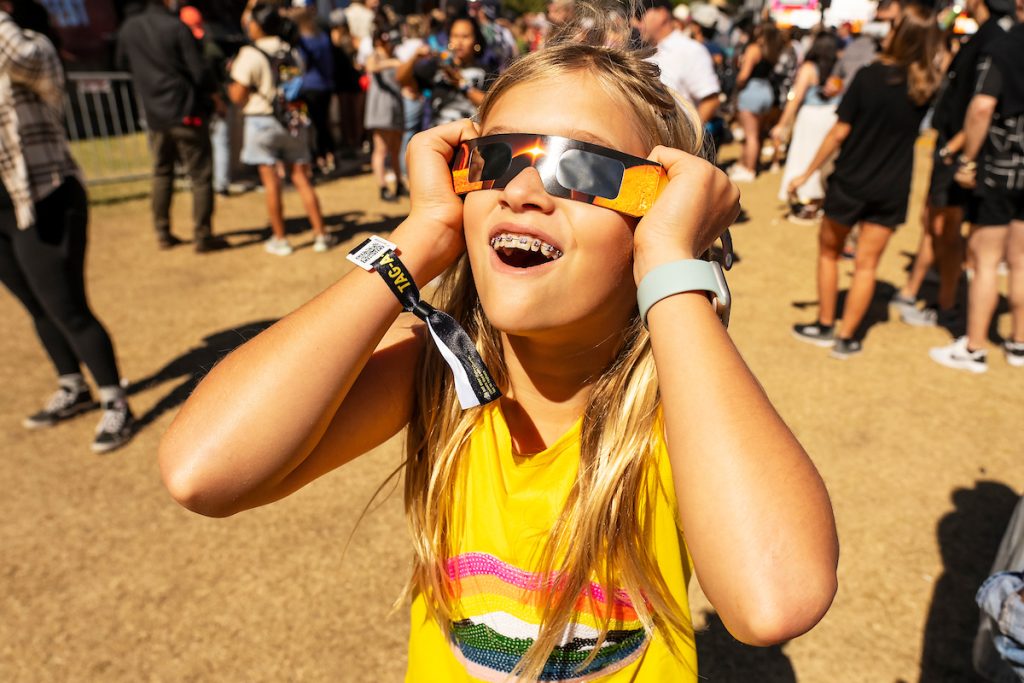 Austin was not in the eclipse's direct path like San Antonio, but the sky still put on a show. The temperature dropped into the low 70's and the wind picked up as the moon covered the sun for the hour leading up to the event that peaked around 11:50 a.m.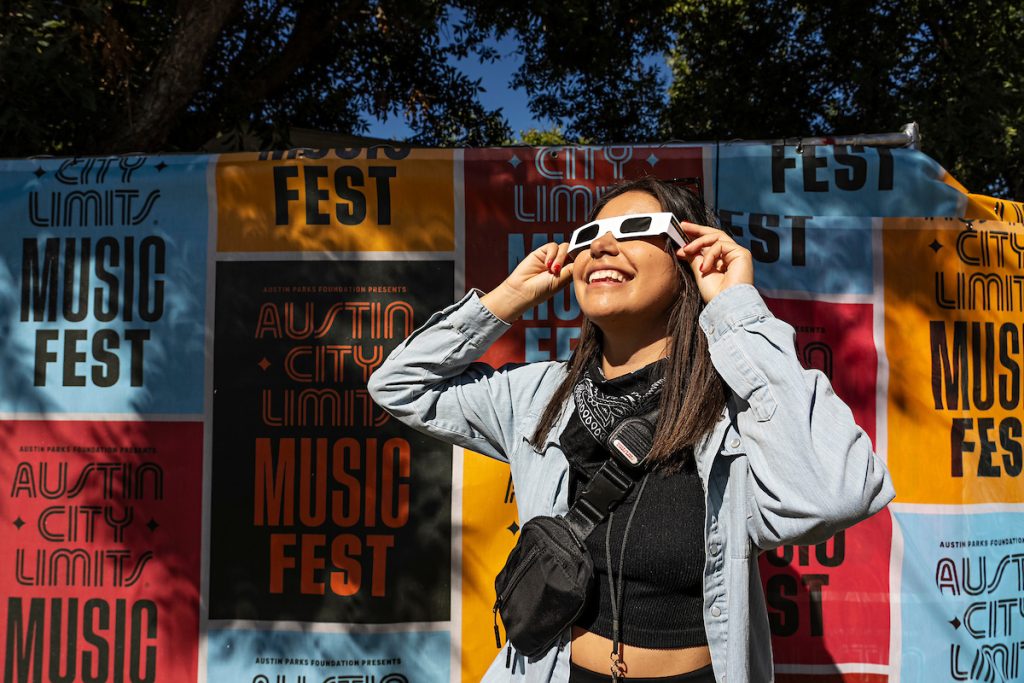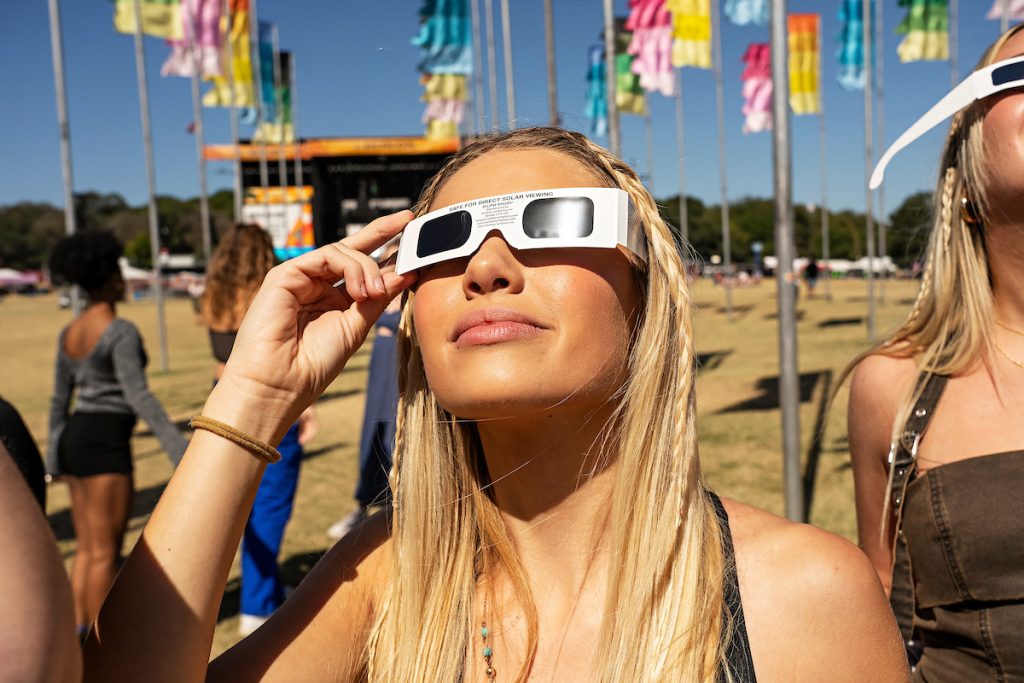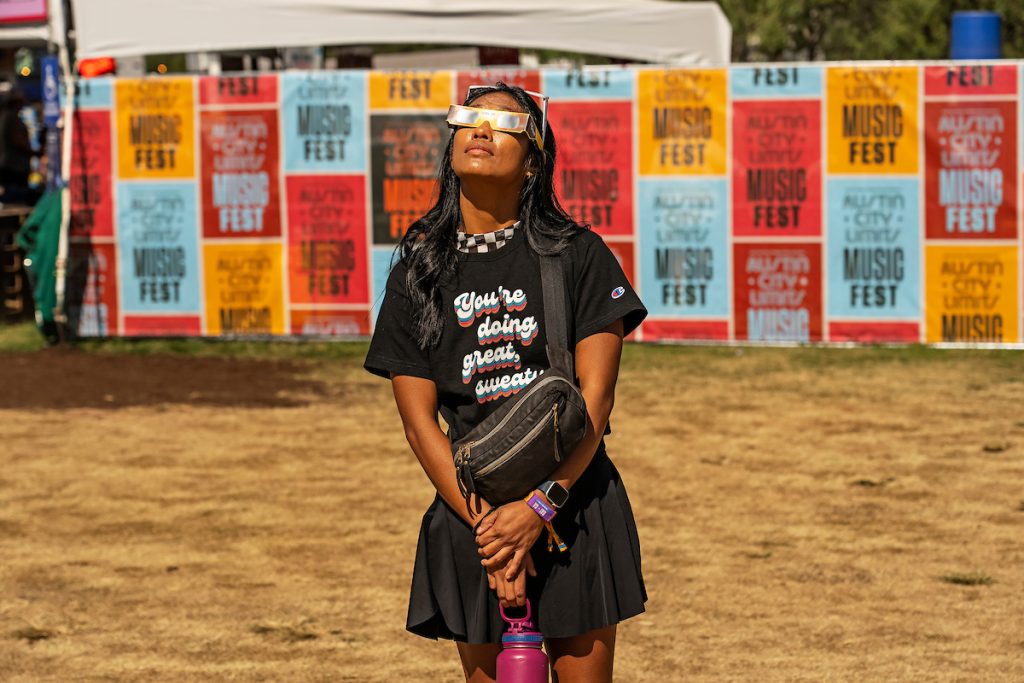 Goodnight, Texas came out exactly on time but wisely knew they probably couldn't compete with the celestial event happening above. In the middle of the second song, "Jessie Got Trapped in a Coal Mine," the band stopped the show with only the drummer continuing. "It's 11:53, it's supposed to be peaking right now," Vinocur said, as most of the band put on their eclipse glasses and hopped toward the front of the stage for a good look. On cue, everyone turned right toward the sun and cheered.
Other fans hung out near the flags and iconic picture frame with the city of Austin in the background as the perfect backdrop to pose for selfies and photos for their solar eclipse memories.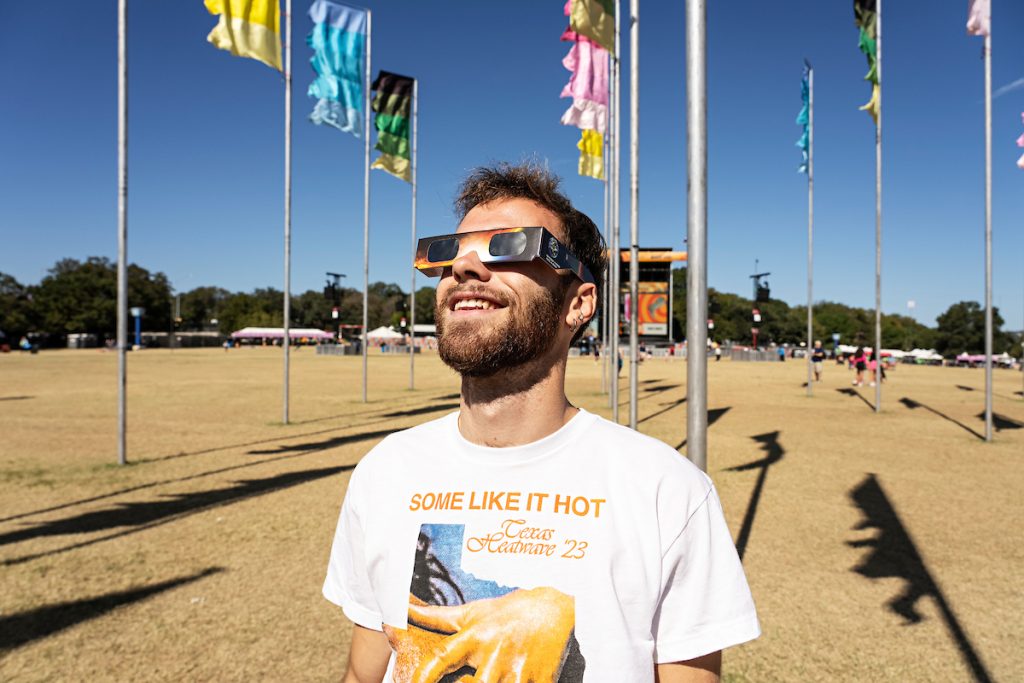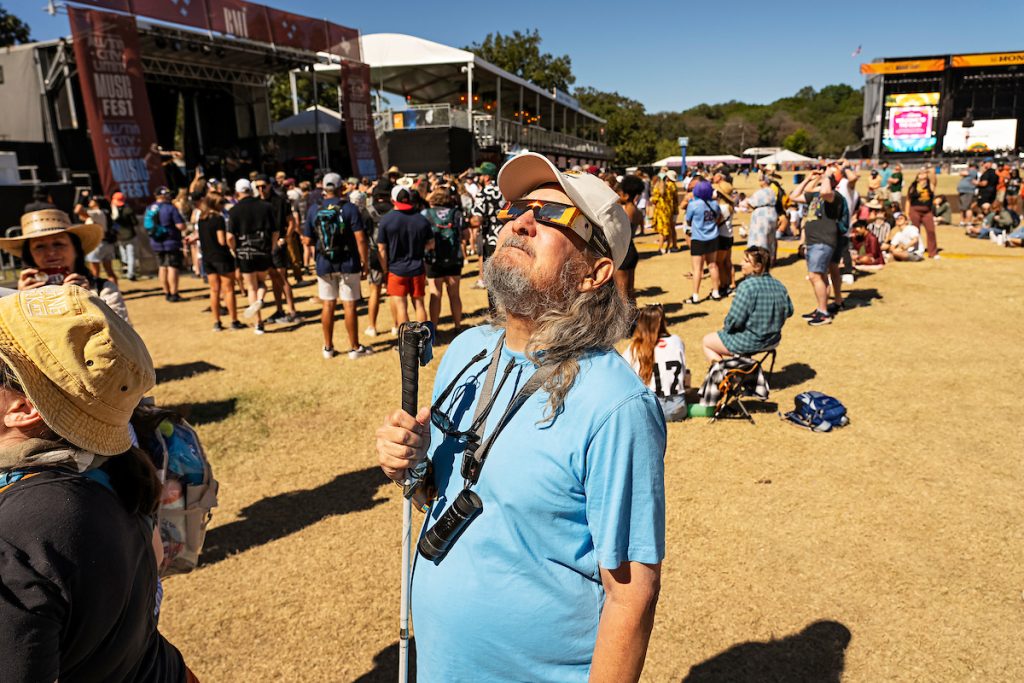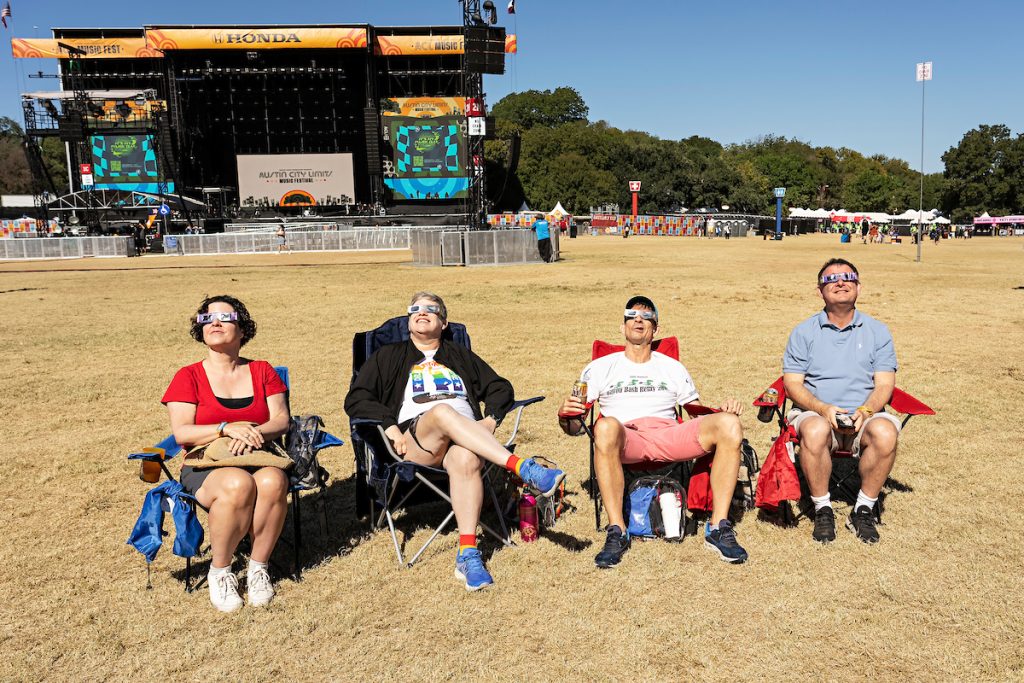 We are counting the days until April 8, 2024 for the next full solar eclipse!