Walt Disney World Resort guests will soon be able to explore the Journey of Water, Inspired By Moana in EPCOT. Guests will be able to traverse the beautifully-landscaped walking trail beginning on October 16th. Guests can interact with the water in magical ways similar to how Moana did with the ocean. This lush path is the first Moana-themed experience to come to the park. 
With Journey of Water, Inspired by Moana, Walt Disney World hopes to inspire guests to protect and cherish the water that connects and helps maintain life for the world. As guests walk the trail, they'll see water in its various forms within the water cycle. The path captures the playful personality of water. Guests can play music with "rain harps", wave to jumping streams and create a roaring ocean wave. This experience is designed for the entire family to enjoy. It features accessible walkways, wet and dry path options and shaded areas to take a break from the sun. Guests will even get to see Te Fiti as she protects the water along the trail. Hei Hei, Pua and Moana herself can be found carved into the rock formations along the path.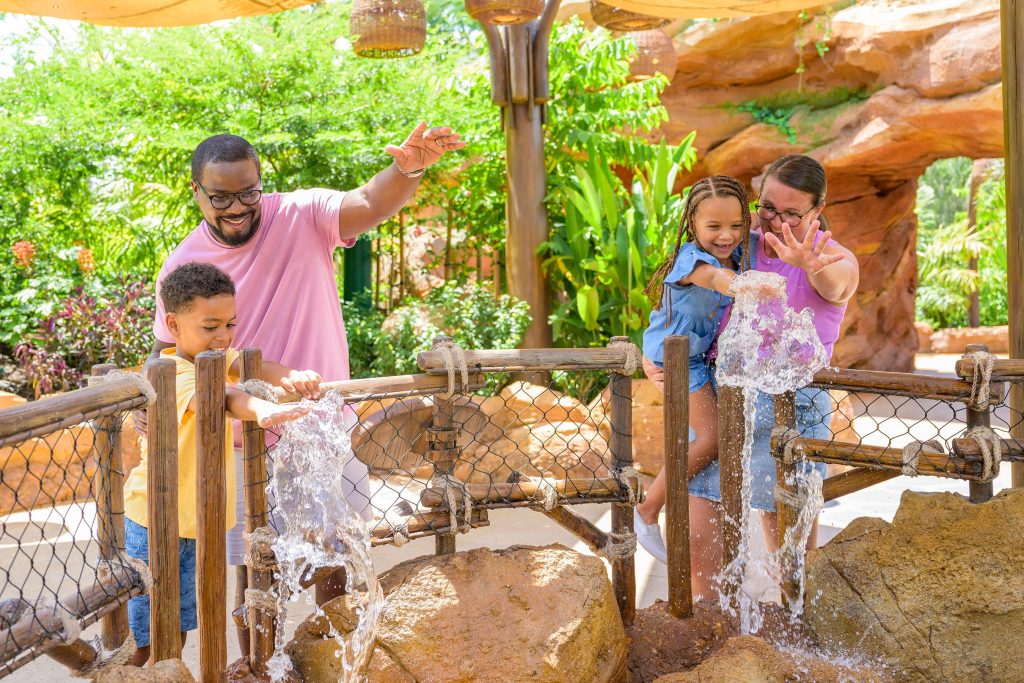 This new walkway adds to the World Nature neighborhood, which includes Soarin' at The Land pavilion and The Seas with Nemo & Friends. These unique attractions exist to help educate guests on ecosystem preservation with some friendly faces along the way. Additionally, guests can meet Moana in a new area of World Nature beginning October 16th. World Nature is located across from Journey of Water. Guests can take photos, meet Moana or even tell the young Wayfinder what they've learned about water conservation. 
The opening for Journey of Water, Inspired by Moana coincides with the 100- year anniversary of The Walt Disney Company. EPCOT is the heart of the celebration at Walt Disney World until December 31st. During the Disney100 celebration, Mickey and Minnie Mouse will wear their best platinum attire and greet guests at the Imagination! Pavilion. Each night, Spaceship Earth will light up with a colorful light display set to the Disney100 anthem. Finally, there will be four new Global Marketplaces featuring delicious food and drink options to help celebrate. 
For more information about Walt Disney World, visit DisneyWorld.com.